Travel Specialties
Interests
Family Travel
Escorted Tours
Independent Tours
Ocean Cruising
River Cruising
Selling Travel Since
1981
My Background
I fell in love with travel while in college. And I continue to believe that travel plays an important role in our lives. In addition to teaching us culture and history, it opens our minds. (My favorite quote: "The world is a book, and those that do not travel read only a page.")
With close to 20 years in the cruise industry, I've seen a lot of the world and sailed with a number of cruise lines; among them: Seabourn, Regent Seven Seas Cruises, Crystal, Holland America, Princess, Silversea, Royal Caribbean, Celebrity and Paul Gauguin. I've also explored the Canadian Rockies by train, river cruised through Europe, and traveled extensively throughout Alaska and the Yukon by ship, car, motor coach and train.
Needless to say, I'm well-versed in all modes of travel, especially world cruises, luxury cruises, river cruises and niche market cruises.
The way I work: It's very important to me to develop a relationship with each and every client. I look at every trip I plan as though I were the one taking it. Consequently, I don't take NO for an answer. I will exhaust all avenues to solve problems and resolve issues (whether obtaining difficult-to-get visas or dealing with foreign consulates). I'll also use my close relationships with the cruise lines to maximize your vacation experience.
Places I Have Traveled
Reviews and Recommendations for Gayle Takashima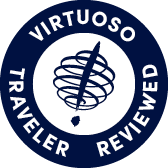 Virtuoso Verified Traveler
All reviews are from confirmed guests sharing exclusive insights
Sort reviews by
Recommended
good service
By: sunshine
Reviewed on: 31 Jul 2015
Very good service, we have a good time.
Recommended
what?
By: Boca
Reviewed on: 18 Aug 2015
See my blog. very detailed I booked another cruise with Regent, can you hold it till I decide what to do with it? Thank you. Just home and rec'd your check.
Recommended
Mediterranean cruise
By: Renee44
Reviewed on: 02 Oct 2015
Had a great trip. really really hot weather. Would not go at that time of the year again. Otherwise everything was great.
Recommended
Wonderful service
By: Hobo Rog
Reviewed on: 06 Dec 2015
I have worked with Gayle for the last 10+ years and have had nothing but exemplary service
Recommended
Expert
By: Tango
Reviewed on: 03 Jan 2016
Gayle is very accommodating and willing to go the extra mile to answer our questions. Friendly and always available.
Recommended
Helpful service
By: JH8491
Reviewed on: 15 Apr 2016
My wife and I have used Gayle for over four years, primarily for cruises and sometimes to book Virtuoso properties. She gets a good price for us, and clearly explains options available to us. We have recommended Gayle to other people we meet on our travels. Even if Gayle is out of the office, she has competent, knowledgeable backup available (thanks Marie-Paule!).
Recommended
Awesome
By: agcutler54
Reviewed on: 15 Mar 2016
As always Gayle steered us in the right direction. Her advice was right on target.
Recommended
Great to work
By: Marty
Reviewed on: 29 Apr 2016
Gayle is a real professional. She responds quickly and effectively. We continue to use Cruise Specialists because of. the service that Gayle has provided.
Recommended
wonderful, friendly and expert service
By: Joan
Reviewed on: 11 May 2016
Gayle is great. I depend on her so much and she takes such good care of me. Very efficient and always returns calls as quickly as possible. I know I can call her and she will fill out forms that I cannot do, etc. I appreciate her so much and want her to know how much I value her, both professionally and personally. Thanks Gayle for everything.
Recommended
Had fun on the excursions.
By: Sue
Reviewed on: 14 May 2016
The cruise hosts were very friendly and made everyone feel welcome. Henk and Lucia, a warm and fun couple, quickly knew everyone's name.. The Italian dinner on board and all the cocktail parties were perfect! It was fun getting "mail" to these events.. The gifts, jacket and bag, a bonus!! -- and appreciated as well. I went on 2 excursions, Funchal and Kusadasiu. The Funchal tour of Madeira was wonderful and the meal at the Reid's Palace was delicious. The guide on the Ephesus and Terrace Houses in Kusadasi was great, also the sites chosen to visit. The lunch was just so-so, as I expected a meal comparable to the one I enjoyed in Funchal. Maybe chose a different place for lunch. The prices of the tour wee fair and activity levels were accurate.
Recommended
Greatest vacation ever
By: honey
Reviewed on: 18 Jun 2016
The was the best trip that we have ever taken. It all started with Gayle helping us plan every stop down to the hotels that we stayed in. The cruise was incredible and the staff on the ship was super. They were friendly, knowledgeable, and more that willing to help with any and all our needs. After the cruise, we went on the land tour which was incredable to say the least. The sight were breathtaking and guides very knowledgeable and able to point out interesting sights and points of interest. We have already started planning our next Alaskan vacation so we can do side trips that we didn't do on this trip. All we can say, is thank you Gayle for all your help and information about this vacation.
Recommended
Very helpful
By: Riqui R
Reviewed on: 27 Jun 2016
Since 2006 Gayle has been our exclusive agent for all of our cruises. We are very happy with Gayle. Regarding this last cruise, sadly we had to cancel it due to health problems. Gayle was most helpful with the cancellation and insurance matters. All the best
Recommended
CHARMING, KNOWLEDGEABLE, SUPER HELPFUL
By: JAN
Reviewed on: 07 Jul 2016
GAYLE, IN MY OPINION, IS THE PERFECT CRUISE AGENT. SHE KNOWS WHAT WE LIKE AND ALWAYS FOLLOWS THROUGH ON REQUESTS, WHETHER BIG ISSUES OR SMALL. SHE GIVES THE FEELING THAT SHE APPRECIATES MY BUSINESS, SHORT CRUISE OR LONG. GAYLE RETURNS CALLS PROMPTLY , ALWAYS IN A WARM AND FRIENDLY MANNER. SHE IS A JOY TO DEAL WITH IN EVERY WAY.
Recommended
Fantastic trip
By: Frankly
Reviewed on: 08 Aug 2016
Great trip , ship was excellent , places visited fantastic . Couldn't have been treated better .
Recommended
Great service
By: Joe 19
Reviewed on: 28 Aug 2016
Splendid Whole family had a great time.
Recommended
Wonderful friendly expert service
By: Roger & Eileen
Reviewed on: 09 Sep 2016
You just can't get any better person to help you with a trip. She is experienced, prompt and thorough. I have worked with her for over 12 years on two trips per year.
Not Recommended
A one time cruise .
By: Grateful,
Reviewed on: 22 Sep 2016
I had a great cruise. The deluxe cabin was small,with a view of the promenade deck .The only overnight city I like was my own NY.The ship board credit was very helpful .Alaska cruise is much more interesting . We saw pole a bears . The captain saw the wales . THis is a one time cruise . I would not do it again . For the money I would do a world cruise again . Crystal Cruise treated very good .Gayle how was your cruise ?
Recommended
Efficient, super friendly assistance.
By: RKD
Reviewed on: 06 Oct 2016
We've been using Gayle and Cruise Specialists for some years now for both very long cruises and week long trips. We couldn't be more satisfied. Keep up the good work.
Recommended
Expert friendly service
By: Bill
Reviewed on: 28 Oct 2016
Gayle is a very knowledgeable, committed and friendly agent. She has always been very helpful to us and our family. We plan to continue using Gayle as our travel adviser for as long as we continue to travel
Recommended
Great responsiveness
By: Scubagirl
Reviewed on: 27 Oct 2016
Gayle and her team did a fabulous job putting together a 12 day cruise with airfare on Holland America from Venice to Barcelona. Even got a last minute paid upgrade to a Neptune Suite which I would highly recommend. Everything was perfect. Really appreciate that she kept us informed every step of the way. Love Holland America!
Recommended
Great Service
By: Duke 2011
Reviewed on: 20 Nov 2016
Gil always give her best for my holidays, every thing runs smoothly
Recommended
Great As Always
By: Potomac Travelers
Reviewed on: 15 Dec 2016
Gayle consistently beats the best fares and makes sure we are always in the best available cabin. I can't say enough wonderful things about her and Cruise Specialists.
Recommended
Knowledgeable, expert and helpful!
By: Golfermary
Reviewed on: 10 Jan 2017
Our Holiday Cruise through the Panama Canal was wonderful. Ms. Takashima was extremely efficient. Her expert advice helped save us some money and her recommendations were appreciated.
Recommended
Oasis
By: Bunni
Reviewed on: 28 Jan 2017
Always professional
Recommended
Tauck Africa Trip
By: Tanzania/Kenya Safari
Reviewed on: 16 Feb 2017
Gayle did an outstanding job with our arrangements. She was so helpful with an insurance claim of my daughters. We love her.
Recommended
Lucky Cruise companies
By: Keith
Reviewed on: 02 Mar 2017
As always , through the years Gayle has always been the best.. We have without reservation referred her to many people, friends and acquaintances all of whom have remained loyal customers through the years. Those people have also referred Gayle to their friends. Cruise companies are lucky to have this person represent them.
Recommended
HAL to Yucatan
By: Janny
Reviewed on: 02 Mar 2017
Great! Gayle is always very responsive and has our best interest at heart.
Recommended
March 2, 2017
By: Larry Saphier
Reviewed on: 02 Mar 2017
She has been my Cruise consultant for many years and has always gone out of her way to provide excellent and responsive service. I have recommended her to several of my friends and they have born very satisfied with her.
Recommended
Holland America
By: Wild Bill
Reviewed on: 02 Mar 2017
Excellent......Always helpful.....
Recommended
Gayle Takashima is great!
By: Marion
Reviewed on: 03 Mar 2017
Gayle is a dedicated professional who always goes above and beyond to make sure we have a great trip.
Recommended
A gem of a Cruise Specialist!
By: Myrtleskid
Reviewed on: 20 Mar 2017
Working with Gayle over the past few years has been wonderful. She is always pleasant, confident, trustworthy, and competent. I have repeatedly recommended her to many of my friends and fellow cruisers. She is an asset to both Cruise Specialists and the various cruise lines. I look forward to many more successful cruises with Gayle's assistance!
Recommended
To Patagonia and a bit beyond
By: Ahab
Reviewed on: 23 Mar 2017
Gayle is always wonderful to work with; she cares about our experience, recommends good ideas to follow, and always knows how to get answers we need. Wonderful advisor to work with.
Recommended
I'm not the typical customer. No problem for Gayle
By: Rod
Reviewed on: 25 Mar 2017
I'm not a difficult person but I do have unusual requests. Some of these are caused by the fact that I will not fly but love to travel. My travel often involves trains, buses, ferries and some other odder means of getting from place to place. Gayle is undaunted by all these sometimes complicated requests and has always come through with solutions and options that made some very complex travel arrangements come together seamlessly. Her willingness to research alternative methods of getting from point A to point B has been very helpful.
Recommended
Caribbean 2017
By: LairMair
Reviewed on: 08 Apr 2017
Outstanding and easy to work with. Works for the best deals.
Recommended
excellent
By: chelsea
Reviewed on: 08 Apr 2017
professional and excellent
Recommended
Gayle Takashima
By: Joyce Sykes
Reviewed on: 02 May 2017
Bob & I have used Gayle for years, and she has always been very informative, thorough and helpful. Gayle is a true professional and a pleasure to work with
Recommended
Comments
By: Mr. T.
Reviewed on: 07 May 2017
Always very helpful!
Recommended
Gayle
By: Jan
Reviewed on: 20 May 2017
I have said this many times and will say it again----- Gayle is a pleasure to work with. She is knowledgeable, always patient, listens, and is enthusiastic over your plays whether it is a week or a month Working with Gayle is, as always, a pleasure. It's been over ten years that I have been booking cruises with her and find her knowledgeable, patient and charming. She is part of the fun of cruising!
Recommended
Alaska_2017
By: Sparty
Reviewed on: 03 Jun 2017
Gayle was recommended by friends. She was friendly, courteous, prompt, and very knowledgeable. We will use her again to assist in our travel plans
Recommended
Super Easy and no Headaches
By: Dave Rucker
Reviewed on: 02 Jul 2017
We worked with Gayle to plan our cruise to Norway. She was recommended to us by my parents who have worked with her to plan their trips. She was great to communicate with and took care of all of the work for us, it was great to let her know what we wanted and sit back and not have to worry about anything. She was very responsive to emails, I never was left wondering if she was going to get back to me. She made the trip as stress free for us as she possibly could. Thank you Gayle
Recommended
Cruises
By: Riqui
Reviewed on: 10 Jul 2017
Gayle is our Cruise Advisor from Jan 1996. We are very happy with her and all their suggestions are OK for us.
Recommended
Family Cruise-11 passengers
By: Bob
Reviewed on: 15 Jul 2017
Excellent,handled all the inevitable details efficiently and with positive results.
Recommended
Being Looked After Well
By: Passion for Travel
Reviewed on: 26 Jul 2017
It was and has been a very pleasant experience working with Gayle. It is rather rare in these times to receive the time and personal attention she has provided. Knowing I have her assistance to count on, I am more encouraged to plan longer and more complex voyages.
Recommended
North to Iceland
By: Jan
Reviewed on: 26 Aug 2017
Gayle is always fabulous to work with. Bee using her and Cruise Specialists for years.
Recommended
Another great trip with Gayle's help
By: Florence west
Reviewed on: 16 Aug 2017
Gayle answered dozens of questions we had regarding the Oceania programs. Very helpful in making special arrangements for our included air flight from NJ to Iceland.
Recommended
River Cruise
By: Roger
Reviewed on: 02 Sep 2017
Great as always
Recommended
Great Trip!
By: Janet
Reviewed on: 18 Sep 2017
Gayle was thorough and knowledgeable. She was able to advise us as to cruise choices and all the decisions we made. She took lots of time patiently assisting us.
Recommended
Excellent cruise specialist
By: Ann
Reviewed on: 17 Sep 2017
Gale was easy to work with and helpful in coordinating our trip.
Recommended
Great Travel Agent
By: Judy
Reviewed on: 23 Sep 2017
Very helpful in procuring air and hotel reservations for our planned cruise. Also was on top of deadline dates, etc.
Recommended
Gayle Takashima
By: joycie
Reviewed on: 01 Oct 2017
We have booked cruises with Gayle for many years, and it' s always a nice experience working with her.
Recommended
Advisor Review
By: Suz
Reviewed on: 30 Sep 2017
I have worked with Gayle for several years. She is always very professional, prompt, and always will ing to be very helpful.
Recommended
cruising royal
By: suzieq
Reviewed on: 07 Oct 2017
Gail is always great at answering any questions and getting back to me promptly.
Recommended
Cruise advisor
By: Rh
Reviewed on: 08 Nov 2017
Always listens to our needs/wants and gets us amazing deals.
Recommended
Holland America South America 34 day cruise
By: Maddy
Reviewed on: 12 Nov 2017
Amazing, and was available by email or phone. She provided vital information about the visa process. I have a tendency to be seasick and she guided us in our selection of an appropriate suite that fit our needs. I have given out her business card to special friends. We are looking forward to her assistance in planning our next trip.
Recommended
Cruise Specialists (Gayle Takashima) & Regent Seven Seas Cruises
By: Stan & Kathy
Reviewed on: 28 Nov 2017
We recently took a cruise to the Western Caribbean on the Regent Seven Seas Cruises SS Mariner. I can highly recommend Regent and the SS Mariner. The ship was small enough to have an intimate feel without feeling lost like we might have been on a larger ship. The all-inclusive nature of Regent also let us enjoy the cruise and it's amenities with worrying about what we spending. The service was very attentive and if I have any complaint is that it was maybe too attentive bordering on hovering, but that's just me. The trip was made possible through our excellent agent Gayle Takashima at Cruise Specialists. We were perhaps overly nervous since this was our first cruise and we had an innumerable number of questions which Gayle answered without complaint. Now that we know the ropes, so to speak, we don't have to be nervous Nellies before our next cruise. And yes, there will be a next one and we will return to Gayle and Cruise Specialists.
Recommended
Cruise Review
By: Elly
Reviewed on: 27 Nov 2017
Gayle was a pleasure to work with. She was very helpful, though at times it was hard to connect because of our being in a different time zone.
Recommended
Cruise on HAL
By: Helen
Reviewed on: 11 Dec 2017
Gail has been my long time agent, she has never disappointed me in my arrangements, things have always gone smoothly, she knows my tastes.
Recommended
Makes the whole process easier.
By: Laura
Reviewed on: 22 Dec 2017
It can be very confusing and frustrating , finding the right deal or situation while booking a trip and Gayle is there to help us. She always responds to all our questions in a timely manner and is very friendly and genuine. I look forward to meeting her in person before the World 2018 cruise.
Recommended
Gail. From werner
By: Werner
Reviewed on: 22 Dec 2017
It is pleasher working with gail.i just wish she cann get me on the woldcruis.ewerner
Recommended
My long time Travel advisor and friend
By: Bebe
Reviewed on: 31 Dec 2017
Great! She's been helping me for I guess 1015 maybe more years and I'd go to no one else
Recommended
Gayle Takashima
By: Doug
Reviewed on: 04 Jan 2018
Friendly, informative, easy to work with, returned calls or emails, enthusiastic
Recommended
Asia Cruise
By: Buster
Reviewed on: 03 Jan 2018
No Issues. Good to work with.
Recommended
Friendly and very competent travel advisor
By: Jack Feldman
Reviewed on: 18 Jan 2018
I enjoyed working with Gayle. She is friendly, responds promptly to my requests and she has always provided the best value and a little extra. It has been a pleasure dealing with her.
Recommended
Happy Cruiser
By: Cruisersfive
Reviewed on: 07 Feb 2018
Gayle did a great job putting our trip together. She was able to quickly and easily make changes when our group had cancellations and then additions. I think she did a great job working under pressure with last minute changes.
Recommended
1234
By: Larry
Reviewed on: 05 Feb 2018
Great job. Booking went well.
Recommended
Miami to Miami
By: rjk
Reviewed on: 07 Feb 2018
Great as usual
Recommended
Review of Gayle
By: jayjay
Reviewed on: 12 Feb 2018
Wonderful as always. Gayle is a great agent and responds to all my requests very quickly. I depend on her completely when booking my cruises.
Recommended
Our Cruises Advisory
By: RHR
Reviewed on: 15 Feb 2018
Gayle has been a great help in planning our cruises from 2005. We apreciate her expertise and all their Know How in this very hard market. For us, plan a new cruise is call to Gayle only. All the Best.
Recommended
Israel Trip
By: Bob Fisher
Reviewed on: 24 Feb 2018
Courteous,friendly,helpful. Always prompt and responsive to inquiries. She has arranged at least 10 of our overseas trips,cruises,etc.
Recommended
Our Cruise Advisor
By: Torie
Reviewed on: 16 Mar 2018
My husband and I have been working with Gayle for about 10 years now and have been very happy with all the cruises that she has helped book for us! She is always happy to talk with us, to answer our questions and to give us as much information as possible on cruises that we're considering. She will call us back right away if we have any questions for her and will patiently talk to us for as long as is needed. Her recommendations about various cruise ships, ports of call and travel information is always valuable, as I know that she has been on quite a lot of the ships and has visited many ports of call. I will continue to consult and work with Gayle for as long as we continue to take cruises, and I know that the service she gives us will be excellent!
Recommended
good trip
By: punk
Reviewed on: 04 Apr 2018
Great person to work with
Recommended
People to people/Cuba
By: Trudy
Reviewed on: 07 Apr 2018
Gayle was wonderful planning our trip to Cuba, she planned the extras that made the trip special.
Recommended
Gayle
By: Jack
Reviewed on: 20 Apr 2018
it was great and we had a good time
Recommended
Gayle Takashima was a wonderful Cruise Specialist
By: Cruiser2018
Reviewed on: 11 May 2018
Gayle was fantastic. She was so helpful with the reservation process and so detail oriented. If she didn't know the answer to my questions, she promptly researched it and got back to me. She really helped to make my cruise a worry-free wonderful experience.
Recommended
World Cruise Pacific Princess 2018
By: Barbara
Reviewed on: 03 May 2018
Very helpful and thorough
Recommended
Great Help!
By: Laura
Reviewed on: 13 May 2018
I always felt like she was aware of any loose ends that had to be addressed. I am relatively new to traveling and Gayle was my go to person with questions about rooms, tours, bills etc. I hope for the opportunity to work with her again.
Recommended
Travel
By: Mando
Reviewed on: 08 May 2018
Great! Very efficient, friendly and accessible.
Working with Gayle Takashima, you will have access to:
- An experienced travel guide whom you can rely on before, during, and after the trip
- Exclusive luxury resorts and properties
- Once in a lifetime experiences
Explore with the Best
Virtuoso Advisors are constantly pushing the boundaries in unique travel experiences.
Alliance programs are unique tailored experiences exclusive to travelers working with Virtuoso Travel Advisors.
learn more