Travel Specialties
Interests
Adventure
Safari
Independent Tours
Ocean Cruising
River Cruising
Destinations
United States - All
United Kingdom
France
Germany
Italy
Selling Travel Since
1996
My Background
I have over 22 years of Travel Industry experience, having traveled worldwide touching every continent of the world except Antarctica while developing relationships with clients and valued suppliers along the way.
Elite Global Journeys, is located in Fresno, California and we are proud to be the only Virtuoso full-service Agency in Central California specializing in luxury travel offering world-wide land tours, upscale cruises and high end hotel reservations, My passion for travel continues to grow furthering my knowledge of the world's leading travel destinations.
My recent travels in December 2017 have taken me back to Europe to visit the Famous Christmas Markets! Once again developing great friendships as well as amazing experiences with our partners to help us to make your Journey the best vacation experience possable.
I pride myself on using my first hand experience and knowledge to help clients create once in a lifetime vacation Journeys. I can answer those difficult questions about most destinations because I have been there before. Having traveled extensively thru-out the world, I can offer you the First Hand knowledge you want from a Travel Advisor.
Places I Have Traveled
Reviews and Recommendations for Craig Mungary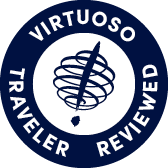 Virtuoso Verified Traveler
All reviews are from confirmed guests sharing exclusive insights
Sort reviews by
Recommended
Highly Recommend
By: Not provided
Reviewed on: 08 Apr 2014
My wife and I fully enjoyed our trip on a river cruise from Amsterdam to Budapest on AMAWaterways.  It was truly a once in a lifetime experience.  Craig handled every detail and our trip came off without a problem.  All tours, flights, hotels, etc. were handled in an exemplary manner.  I would highly recommend Craig and RiverPark Travel to anyone who is looking for a unique and valued experience.
Recommended
Professional and Knowledgeable!
By: jw1347
Reviewed on: 08 Apr 2014
Craig and his team orchestrated our trip to Japan recently. It was the single most memorable trip we have ever taken. I would recommend Craig to anyone looking to have a smooth international vacation that involves multiple cities and modes of transportation in a land where one does not speak the language. Great work!
Recommended
Top Notch
By: Chris
Reviewed on: 11 Apr 2014
It doesnt get any better than Craig and his staff. Always willing to get the extra mile to ensure an amazing vacation. My wife and I had an unbelievable honeymoon and I couldn't be more grateful. Thanks again for everything!
Recommended
By: Hip Hop
Reviewed on: 18 Apr 2014
They are always friendly and enjoy their profession. I will continue to use them.
Recommended
Exceeded expectations
By: WLM
Reviewed on: 20 May 2014
Recommended
Highly recommended
By: woodfamily23
Reviewed on: 27 Jun 2014
Amazing bucket list trip on a cruise on the Celebrity Silhouette throughout Italy and the Mediterranean.  Criag did and outstanding job in researching options for each port of call and made sure we were lined up with private tours and transportation throughout our vacation.  Which made leaving and returning to the ship as effortless as leaving and returning from your own home!  Craig's personalized service far exceeded our expectations and made our vacation a truly memorable experience!  We are looking forward to having him plan our next vacation and wouldn't think of using any one else!
Recommended
Highly recommended
By: swifto
Reviewed on: 14 Jul 2014
Craig and his staff went out of their way to make this trip very accessible and enjoyable for all of us. From simple travel tips to arranging transfers and tickets, we got a really good framework to build our Paris/London trip around. Since I was travelling with five girls ages 17 to 20, I wanted to have a pretty firm knowledge of what to expect and really wanted to minimize the unwanted surprises. Craig and Kyle did just that for us.Thanks so much for a great trip!
Recommended
Highly Recommend
By: Not provided
Reviewed on: 14 Jul 2014
We have used Craig in the past and all of the trips he has planned have been wonderful.  Craig recently planned a family trip to Maui of us. Craig followed up with us while we were in Maui to make sure all was going well.  Craig planned and arranged everything and it was wonderful, from our ocean front rooms to our free breakfasts for my large family.  Again, I would highly recommend Craig and his staff to anyone wanting to take a vacation.
Not Recommended
Not recommended
By: Bev and Tom
Reviewed on: 25 Jul 2014
Communication with Craig Mungary has been very difficult. He has been out of town and did not respond to emails etc.  We had a gift certificate through his agency and when we requested a trip to a destination of our choice, I heard it was not a vacation destination and he would not allow us to use the gift certificate for the hotels, rental cars, airlines etc.  This happened on three separate occasions. The Ireland trip worked well except, we were not notified of the potential risk of being in Derry June 12, no addresses for destinations.
Recommended
Fast Reliable Customer Service
By: Ron41
Reviewed on: 06 Aug 2014
Craig was able to make our international travel arrangements easy for us first time international travelers!
Recommended
Europe 2014
By: Jenn
Reviewed on: 10 Aug 2014
Craig: We had a fabulous time in Europe! Everything went smoothly, and the hotels provided excellent service. Our favorite hotel was the Borghese Art Hotel in Florence as well as Plaza Tour Eiffel, however, we didn't really care for the Visconti in Rome, Ghiberti in Verona or Kette in Venice. The Visconti and Ghiberti were just too big and didn't care for their breakfast, and Kette just didn't provide the customer service that Borghese and Plaza Tour provided and wifi was very important that these two hotels had. Our wifi device really didn't work that well in many areas, but luckily, most of the restaurants we dined in had free wifi, so it all worked out. Our guided tours were excellent, and our daughter's favorite was the cooking class in Florence. Our Artviva tour guide Simonė was remarkable! Overall, our experience was awesome, and we can't wait for our next trip.....Greece! Thank you for a job well done!
Recommended
Romantic Rhine
By: Christopher52
Reviewed on: 15 Nov 2014
Once we got to our ship,and got our luggage, our trip was very nice. However, due to the booking of our airline tickets, we missed the whole first day in Basel and didn't get to do any sight-seeing since we arrived at 11:00 p.m. This was VERY disappointing, since we had never been to Switzerland and really wanted to spend the day sightseeing like all the other passengers. We feel like we were shorted the whole day. The ship crew welcomed us at 11:00 pm with wine and sandwiches, as we missed the first dinner and social hour (also felt shorted with this part too).Also British Airways lost our luggage and we were without luggage for 48 hours. The Amawaterways cruise director was very persistent in tracking down the luggage and had it delivered to the ship two days out. I think the problem was with Amawaterways booking agent who booked the flights, not with River Park Travel. Craig did a great job booking the cruise itself and cabin, and finding us lodging in Amsterdam.
Recommended
Amazing service
By: Wood71188
Reviewed on: 08 Jan 2015
Craig once again planned a trip that far exceed our expectations. The house in Cabo was amazing. The staff and the service at the house treated us like royality. Can't wait to go back!
Recommended
Perfect organization
By: Diana&Kai
Reviewed on: 07 Mar 2015
Thanks a lot for the recommendation of this cruise and the corresponding excursions! We enjoyed that trip very much and we had a great time in the caribbean sea. It was perfectly organized and planned!
Recommended
Smooth as silk
By: Candi
Reviewed on: 27 Jun 2015
This is our second trip with Craig and have had a great experience both trips. We look forward to working with him for our fall trip to Washington DC and then on to enjoy and experience the changing of the leaves and our country's history. Kudos to Craig and his entire team
Recommended
Well Done!
By: RichM
Reviewed on: 22 Jun 2015
From choosing the hotel in Sonoma to the balloon ride on the last day all went according to plan with some pleasant surprises in between! Craig and his staff at River Park Travel know their stuff!
Recommended
Refreshing
By: Charlie
Reviewed on: 14 Jun 2017
Once again Craig put together some interesting sites for us. There were some issues as I understood what would be available for me and what was actualy available. Craig does a lot of work to put these itineraries together and I'm glad there were no more glitches.
Recommended
Great trip and so much fun!
By: Mary VA
Reviewed on: 09 Aug 2017
Craig was very easy to work with for both my husband and me. He was so helpful, listened to what we wanted and what we like to do, and planned a great vacation for us. He definitely took care of all the details. It was wonderful!
Not Recommended
We weren't happy
By: donna67
Reviewed on: 30 Jul 2015
We got forgotten most of the time.We started planning a trip in Jan for June.An initial itinerary was supposed to take a week or so.After not hearing from them for two weeks and things were very tentative.Months later the only thing that changed were the things we didn't want to do.We were due to leave 6/16 and on 6/9 not only were my travel documents not ready, but no one in the office was available on my only day off before the trip to get them ready and go over them with me. I had to leave work early to pick up the documents;still no one to go over them with us.I also didn't feel that they tried hard enough to see what we would be interested in seeing or doing in London.We got scheduled for 3 days in the country with no transportation.Very boring! Also not told we had a credit at hotel for food or spa treatments.Mid trip we had to cancel plans to be at a spa because the only other things to do were 9 miles away from the spa.Not told about LondonPass or public transportation either.
Recommended
Tahiti adventure
By: Rick on Maui
Reviewed on: 14 Nov 2015
Craig - considering all the changes we were coming up with along the way, you outperformed every time. the few glitches were easily subdued as we went along. I should talk with you personally to give you the details. thanks so very much from us all. it was a great trip!!!!! Rick
Recommended
Aulani hotel vaction
By: Bruce
Reviewed on: 15 Dec 2015
Our trip was wonderful. The hotel and staff were very engaging and assisted us at every turn. The Aulani is the perfect place for families with school age children. Their adult sections were very protected and private. Food was very good, although a little expensive. I would recommend this venue to anyone planning a Hawaiian vacation
Recommended
Service - Perfection!
By: Charlie58247
Reviewed on: 30 Dec 2015
Mostly as expected. Some surprise charges, but every vacation has those. The entire package flowed with no hitches. A long wait (50 minutes) for the Holiday Inn Suites shuttle to pick us up at the airport on our return. Standing in the rain all that time because there was nowhere to sit that was dry. Adds to the stories to tell when all is said and done.
Recommended
Excellent service
By: Connell, Michelle and Gary
Reviewed on: 25 Apr 2016
We sincerely appreciate your assistance for our cruise. You helped us out of a jam and we truly appreciate it. We also loved, loved, loved the fine dining experience from you. Fabulous!
Recommended
Really Loved 1st Trip to Alaska
By: Pinecone
Reviewed on: 22 Aug 2016
We took train from Fairbanks to Anchorage with overnights on the way. We did some things I would have never known unless Craig planned them for us. We loved the Riverboat Discovery in Fairbanks. Very informative with stops along the way about the Alaskan settlements and way of live years ago. The Kantishna Roadhouse was our favorite. What a relaxing, beautiful place near Mt Denali. We will go back just to stay their for several days. Loved the Kantishna Air Taxi flight around Mt Denali to Talkeetna and the helicopter ride with Talkeetna Air Taxi the next day was my favorite. Spectacular view of moose, bears, and the glaciers. Train service was great but the flying is the way I want to go next time. Overall, Alaskans are very friendly and have a humble pride of making your stay very pleasant and enjoyable. We did not care for the Sheraton Anchorage as the service was lacking and the room was cramped. Security door lock did not work and the floor in the Club Level Lounge was warped.
Recommended
Takes all the hassel out of having fun.
By: BT
Reviewed on: 22 Oct 2016
Wonderful 14 day Mediterranean cruise with Viking. Five star treatment all the way. The staff on board were so friendly and ready to serve your every need. Everything was handled so well --- and you had to do is enjoy yourself.
Recommended
You must see Craig!
By: Happy
Reviewed on: 21 Sep 2017
Craig handled every aspect of trip with expertise and care. While in the planning process, he respected our wishes, offered great suggestions, and far exceeded our expectations along the way. Not one detail was overlooked and, therefore, our trip went very smoothly and was truly a tip of a lifetime! We look forward to working with Craig again in the future and will highly recommend him to everyone.
Recommended
review title
By: what?
Reviewed on: 17 Oct 2017
He is friendly and helpful. Sometimes forgetful, but over all I like working with him.
Recommended
Travel agent
By: Dot
Reviewed on: 16 Nov 2017
Been using Craig for all my travel needs for over 15 years. Excellent service.
Recommended
Latest cruise
By: Pumpkin King
Reviewed on: 07 Dec 2017
Craig and his staff met all or expectations
Recommended
Travel
By: Retta
Reviewed on: 25 Jan 2018
Awesome. Very knowledgeable and professional. Responds promptly to enquiries.
Recommended
ABC islands cruise
By: Kenny G's boy
Reviewed on: 22 Jan 2018
I did not work directly with him but the staff assigned to the office was great! Our trip planning was spot on and we had a great time in the Caribbean. Not only did I receive shipboard credits when we started sailing, the travel agency also provided complimentary dinner for the entire group of 10 at one of the specialty restaurants. Dinner was excellent! Thank you Craig and your staff.
Recommended
Family Trip
By: Family Trip
Reviewed on: 27 Jan 2018
Craig has been outstanding through out all of our travel arrangements. He was able to meet our budgets, and yet gave outstanding travel arrangements. It was a great experience!
Recommended
Best vacation we have ever had
By: Breana Jean
Reviewed on: 14 Feb 2018
Working with Craig was a dream come true. It seems exaggerated, but it's not. The entire trip from the start to the end was fun, non-stressful, and perfectly executed. While other travelers had to worry about missed flights, hotel stays, where to eat, how to pack, what to do, we didn't have to worry about any of that because Craig made it that simple for us. We just got back from our amazing Honeymoon on Oahu and we are already saving up to go on another trip. Even with our extended family because we firmly believe that Craig will take care of us. Thank you!!!
Recommended
Highly Recommend!
By: PC
Reviewed on: 23 Mar 2018
Craig was very helpful with ideas/suggestions on planning our wedding/honeymoon trip and he was listening to our needs and provided great solutions. He was always available for any questions or concerns, and if any issues arose on our vacation, he was also quick to reply. My wife and I would definitely work with Craig again, he was great!
Recommended
Fantastic Planner
By: G & M. Van Aalsburg
Reviewed on: 20 Apr 2018
Craig and his team are great! They took the time to connect and learn what we liked to 'do,' before putting together a great 3 week vacation for us. He was accommodating to our needs and desires, helped us with changes and problems, and found us some really great places to stay. His team was helpful from initial planning to all the hick ups on the trip!
Recommended
Always Top-Notch
By: Steph Rosa
Reviewed on: 19 Apr 2018
Travel arrangements done by Craig for my 17 year old son's solo flight to-from Japan were perfect. There was someone at each stop to meet him and make sure he got to where he needed to be. If it wasn't for Craig making the arrangements, my son would have had to miss the trip and meet up with family friends in Japan. We appreciate and trust in Craig's planning and timely communication. In Craig we trust!
Recommended
Our travel advisor...
By: Worldly
Reviewed on: 15 May 2018
Craig Mungary is very easy to work with. I like that he is knowledgeable about hotels, restaurants, airlines, transfers, and points of interest. Craig will research any areas of travel to make our trip as seamless as possible and assure all our accommodations are met. He has been our travel advisor for our last three trips to France, Spain and Italy. We plan to use Craig Mungary next year when we take our first European river cruise.
Recommended
Anniversary travel plans
By: Hickman
Reviewed on: 25 May 2018
Craig did a spectacular job of planning our trip to Italy. He had every detail of the trip planned. Because he did such a great job we had a stress free vacation.
Recommended
Charlies family
By: Charlie family
Reviewed on: 29 May 2018
Have worked with Craig for years. He does everything possible to make the holiday easy and fun.
Recommended
Spain & Greece
By: Jenn
Reviewed on: 25 Aug 2018
Craig is always so pleasant to work with and is very knowledgeable about Europe. We've been going to Craig since 2014, and he never disappoints. We tell him where we want to go and what activities to do, and Craig always delivers and recommends other things that make our vacation even better than expected. The new app, AXUS, made our planning so much easier, we were able to send Craig messages if any changes or edits needed to be made. We will continue to go to Craig because he always meets and go above our expectations.
Recommended
European Birthday Vacation
By: Flatfootmark
Reviewed on: 07 Jul 2018
Easy to work with and very knowledgeable. He made the process very easy.
Recommended
First trip to Europe
By: Patty
Reviewed on: 11 Jul 2018
Craig worked with us on our first trip outside the U.S. He came recommended by a friend. He worked through the details of our trip and helped allay my fears of what could go wrong. We had a wonderful trip.
Not Recommended
Not interested
By: RJ
Reviewed on: 18 Jul 2018
I felt he never was really interested in my travel. I was handed off to others and felt he did the minimum. I will not be using this agency again.
Recommended
Great Trip
By: RJ
Reviewed on: 26 Jul 2018
Trip of a lifetime - 12 days in Germany and France. It was planned perfectly and in hotels that could not be beat for their amenities and location. They were very central to the thoughts we had in mind for activities. The transfers were spot-on as well (very important). Tours and tour guides were very informative and fun! Craig also had tips and advice that came in very handy. We will absolutely seek out Craig for our next trip.
Recommended
From a World Traveler's Experience
By: George Veater
Reviewed on: 27 Jul 2018
Craig provided excellent guidance in planning and executing our trip.
Recommended
Epic
By: Paula
Reviewed on: 17 Aug 2018
Craig has been very helpful and this is the third time we have used him. Will use him again in the near future. 😀
Recommended
Amazing Trip to Ireland and Scotland
By: Galen & Mary
Reviewed on: 15 Aug 2018
We worked with Craig to plan a trip surrounding a planned family reunion in Northern Ireland. He did an awesome job! We stayed in a variety of places - castles to beach front to creek-side cottage! Each one had it's own special charm. He planned excursions for us which were great...tandem bike ride at Gleneagles, experiencing the Titanic, walking and learning at the Crumlin Road Gaol, and an aggressive 'hill walk' (I only fell once!). It was great and the family reunion was fantastic - reuniting about 160+ McNallys from the USA and Ireland, visiting the homestead and enjoying each other completely. We would recommend Craig, and have, to anyone planning a trip!
Recommended
Paris Trip
By: Debbie
Reviewed on: 13 Sep 2018
My daughter was excepted into a study abroad program in Paris. My daughter and I wanted to get there a little early and enjoy Paris together. I was nervous about being in a foreign country and not knowing the language. Craig made sure that all the tours we went on and the hotel staff spoke English. The connections he has in Paris are amazing. Everyone he connected us with were beyond friendly and helpful. Before we left he sat down with me to go over our itinerary. Every page was so detailed I never had a worry or an anxious moment and I know it is because of Craig's attention to detail, his contacts, and his experience. Paris is a wonderfully beautiful, friendly, and safe place to visit.
Recommended
Charlies family
By: c
Reviewed on: 24 Sep 2018
Always provides excellent and timely service.
Recommended
Italy Birthday Journey
By: Retta
Reviewed on: 11 Oct 2018
I enjoyed working with Craig Mungary for my travel to Italy. He was always professional, caring, and fun. His experience and knowledge of Italy and travel in general is invaluable.
Recommended
craig was very helpful
By: douglas
Reviewed on: 08 Oct 2018
very easy. he spent time checking out all of our questions,
Recommended
Charlies family
By: Charlie
Reviewed on: 28 Nov 2018
Always a very positive experience
Recommended
Highly recommend
By: Pumpkin King
Reviewed on: 04 Dec 2018
The service and attention to detail exceeded my expectations
Recommended
Turkey and Greece
By: Deb
Reviewed on: 23 Aug 2019
Working with Craig was just the best! Being the first time we traveled out of the country Craig answered all my questions and was so professional and happy to explain all that he could. His experience with travel put us at ease and he was always available to assist us
Recommended
European Cruise and Adventure
By: Jenny
Reviewed on: 14 Aug 2019
Craig was very knowledgeable, helpful and always was willing to spend the time to answer my never-ending questions. His team was very prompt in responding to emails and were very friendly. Craig helped us to find the best excursions and experiences during our travels! We had an incredible vacation thanks to Craig!
Recommended
Shepherd Review
By: Lee
Reviewed on: 21 Oct 2019
It was great. Every thing went very well and we were very happy with the trip.
Recommended
Interface
By: Preacher
Reviewed on: 10 Nov 2019
Didn't actually talk with Craig more than twice. Always talked with someone new. Had at least 4 people working on our account. Answers and help were forthcoming, however, no continuity.
Recommended
Grand Cayman Trip
By: Jim
Reviewed on: 19 Nov 2019
He was great to work with and I recommend him to my friends all the time.
Recommended
Christmas Markets Cruise
By: Dutch
Reviewed on: 10 Dec 2019
Craig and Christine @ Elite Global Travel did an outstanding job on the whole trip. Enough time pre-cruise in Budapest to explore and enjoy, the cruise was great, as expected, post cruise time in Nurnberg and Vienna, which included special interest tours for us was well spent. Accommodations were first rate and the tours gave us great insight and information on both cities, their history and culture. They ask questions about our interests and cater the activities to those, well done, as usual!!
Recommended
Craig is wonderful
By: LoRetro
Reviewed on: 22 Jan 2020
Craig is wonderful to work with. He is extremely knowledgeable on all aspects of travel. He really listens to your needs and concerns. He ensures your travels are memorable.
Recommended
Hawaiian Uncruise
By: Bob
Reviewed on: 14 Mar 2020
With minimal effort on our part the adventure itinerary was completely packaged by Craig.
Working with Craig Mungary, you will have access to:
- An experienced travel guide whom you can rely on before, during, and after the trip
- Exclusive luxury resorts and properties
- Once in a lifetime experiences
Explore with the Best
Virtuoso Advisors are constantly pushing the boundaries in unique travel experiences.
Alliance programs are unique tailored experiences exclusive to travelers working with Virtuoso Travel Advisors.
learn more
United States - All
United Kingdom
France
Germany
Italy
South Africa
Spain
United Arab Emirates