Travel Specialties
Interests
Family Travel
Food & Wine
Independent Tours
Ocean Cruising
River Cruising
Destinations
Australia
New Zealand
United Kingdom
France
Greece
Selling Travel Since
1988
My Background
I have been working as a travel agent for close to 30 years & during this time I have enjoyed working with clients to fulfill their travel dreams.
You will always receive personal service & I am always available to answer any questions you have regarding your holiday.
I have a special interest in travel to Europe, with Italy being one of my most favourite destinations, it is where I was born and to which I travel often.
I have just returned from Peru where I had the privilege to stay at the Explora Hotel Sacred Valley and also visited Machu Picchu, Cusco and Lima, travelling with A&K made for a better experience since they looked after all of the details, big or small.
In October I escorted my 2nd small ladies group tour to Italy, this year we spent a total of 8 nights in Sorrento and Rome, everyone had a wonderful time and we are planning our 3rd trip for May 2019.
I also enjoy both ocean & river cruising, my most recent ocean cruise was on the Azamara Journey on their wonderful 11 night cruise from Greenwich to Lisbon and my last river cruise was just recently on Tauck from Vienna to Nuremberg for the Christmas Markets.
Among the several specialist courses that I have completed are: Aussie Specialist, a France Certified Destination Agent, Jamaica Travel Specialist, Tauck, Avalon & AMAWaterways River Cruise Specialist & Globus Tour Expert.
Whether you like to travel on a cruise, a tour or independently I would be happy to assist you with arranging your travel plans.
Please call me or e-mail me at paola.shaw@visiontravel.ca
Places I Have Traveled
Reviews and Recommendations for Paola Shaw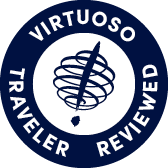 Virtuoso Verified Traveler
All reviews are from confirmed guests sharing exclusive insights
Sort reviews by
Recommended
Exceeded our expectations
By: TrishH
Reviewed on: 17 Sep 2013
Our last trip to Africa was so memorable. accomodations were wonderful ,5 star and all but one exceeded our expectations.All transfers & pickups were perfect.The tours were good with knowledgeable guides . We have many times and will continue to recommend wholeheartedly Paola and Vision 2000 in partnership with Virtuoso. Thank you Paola for looking after us so well and ensuring our vacation time and $$$ are well spent.
Recommended
Fabulous job as always , we have referred Paola to many of our frinds as she does such a good job
By: Trish henley
Reviewed on: 22 Nov 2013
Fabulous , always fast and comprehensive service we have referred Paola to many of our frinds as she does such a good job and looks after our friends so well. Thank you for exemplary service
Recommended
VERY HIGHLY RECOMMENDED
By: BARRY
Reviewed on: 25 Nov 2013
We commenced our relationship with Paola in 2000 and she has, exclusively, arranged all our major trips, 2 per year, since that time. Retired, we have travelled extensively for more than 40 years. We consider Paola to be, far and away, the best travel representative we ever have had the privilege of being associated with. Knowledgeable,courteous,efficient,prompt,personable are a few of the good things we can say about her. Accolades she deserves !
Recommended
Highly Recommend
By: IM
Reviewed on: 21 Nov 2013
Paola is great at what she does. I have used her for many years and she is always very thorough. Always accommodating my requests and giving great suggestions when needed. Her knowledge of travel is extensive. She is the only one I would ever use.
Recommended
Highly recommended
By: Jolly John
Reviewed on: 22 Nov 2013
Paola arranged every detail perfectly and we had a wonderful time in PARIS in July, and I would suggest if you want to travel to anywhere in Europe let Paola help you set up your trip and you won't be disappointed. Thanks Paola
Recommended
Recomended
By: The Limey
Reviewed on: 29 Nov 2013
My wife and I were very happy with the suggestions and arrangements made by Paola for our trip to South East Asia. The local companies used to meet us at each airport were extremely reliable and took the worry out of landing in a new country or location. We were very happy with the hotels booked for our seven week trip as they were always in prime locations and were first class.
Recommended
Highly recommend!
By: Kendra
Reviewed on: 23 Nov 2013
This is our third Trafalgar tour and we have loved all of them. This one was special though as I've been wanting to visit the Canadian Rockies for many years and finally got to do so with my husband and our dear friends.
Recommended
Best Wedding Ever!
By: Linds@Cuba
Reviewed on: 25 Nov 2013
Hello, We had our wedding May 8th, 2013 in Santa Maria Cuba @ the Melia Las Dunas. Everything was excellent. Paola was very good helping me with everything I needed. We had a total of 62 people travelling with us, 48 that booked with Paola. Everyone found it very easy to get booked through Paola. I will defiantly save Paola's information in my contact book :) Thank you Lindsay Parker
Recommended
By: Not provided
Reviewed on: 27 Nov 2013
are hotel was fantastic. the destination was beautiful. paola did a fantastic job helping us book the trip we have no complaints.
Recommended
Highly recommend
By: retired and happy
Reviewed on: 22 Nov 2013
Paola is an excellent travel agent. She found us the best rates, arranged hotel bookings and advised us on insurance. Our trip was wonderful; everything went as planned and we will call Paola in for our future travel plans.
Recommended
Highly Recommend
By: J
Reviewed on: 24 Nov 2013
I would recommend Paola to anyone - she's great to work with, very efficient, gets back to you right away with questions you have. I have confidence in her recommendations and suggestions.
Recommended
HIGHLY RECOMMENDED
By: Barry
Reviewed on: 31 Dec 2013
As uusual, Paola's approach and arrangements were perfect. Consistently reliable. None better .
Recommended
Greatly recommend r
By: TB
Reviewed on: 31 Jan 2014
Paola was exceptional - with assuriing we got a great resort - her service was always professional - great job - look forward to booking the next trip   
Recommended
Recommended
By: She
Reviewed on: 14 Jan 2014
Cuba- December 2013 - Varadaro. Excellent customer service! I will book with Paola again. Trip was excellent. As expected, food was a disappointment. All other facets of trip were exceptional. Felt safe at all times at hotel and during outings. Beach was clean. Overall was very satisfied.
Recommended
Reliable and professional …
By: Paul & Francie
Reviewed on: 24 Jan 2014
Paola has served as our family travel consultant for several years now, and has helped arrange several vacation trips for all of our family members. Paola has a very good knowledge of selected travel destinations, and ensures all travel docs and supplementary destination information is provided promptly. We have, and will continue to recommend Paola's services to others.
Recommended
Great Trip!
By: Smiley
Reviewed on: 01 Feb 2014
Booked a trip for the first time through Paola Shaw and had a GREAT time in Cayo Coco Pestana.  Thanks Paola for making my birthday week a great one.  Only complaint I had was that the weather was not a bit warmer.  Will go back again for sure!  I  had been frustrated trying to find a trip on my own till I met Paola.  She was great at finding what we wanted.  I would recommend her to anyone!!Thanks again!!
Recommended
highly recommended
By: Spike ZL
Reviewed on: 07 Feb 2014
Paula was a great help in planning our much needed winter vacation.Thanks again Paula !!
Recommended
Highly recommend
By: DC3VNTG
Reviewed on: 06 Mar 2014
Paola has never let us down and this year she went over and above. We had the best vacation ever and not over priced! Perfect does not begin to describe it!
Recommended
I would highly recommend Paola Shaw
By: ML 21
Reviewed on: 06 Mar 2014
Please write at least 5 characters Paola was efficient prompt polite and kept me well informed
Recommended
Highly Recommended
By: Sharlee
Reviewed on: 14 Apr 2014
Recommended
Great Trip
By: Gladys
Reviewed on: 23 Apr 2014
Paola booked my recent trip to the UK. Everything went according to plan without a hitch. Even the weather co-operated!!!I I would definitely use Paola's expertise next time I travel.
Recommended
Highly Recommend!
By: tmunden
Reviewed on: 01 May 2014
We have used Paola for our last few vacations! We love her. She is detailed oriented and extremely knowledgeable on all things related to travel. I trust her recommendations and know that she always has our best interests in mind when she helps us out! We look forward to working with her on our next trip and many more to come!
Recommended
Excellent advisor
By: Ida
Reviewed on: 25 Jun 2014
Recommended
By: Not provided
Reviewed on: 04 Jul 2014
Paola is fabulous always, everything runs so smoothly and totally exceeds our expectations , we continue to recommend her to our friends and family without reservations. She is amazing.Thanks Trish
Recommended
Wonderful trip; it Exceeded our expectations
By: Deb
Reviewed on: 18 Jul 2014
I would like to commend Paola Shaw once again for putting together  our wonderful trip to Catalunya Spain. Once again Paula selected a hotel that far excesed our expectations, and flight arrangements went smoothly. I would definitely recommend Paula to others and will be contacting her again soon regarding upcoming travelsD
Recommended
Highly Recommended
By: Barry
Reviewed on: 28 Jul 2014
As i have previously remarked, Paola is an excellent travel consultant who for some years has managed our frequent travels unerringly andenthusiastically. She is the best in my estimation.
Recommended
River cruising
By: Pops43
Reviewed on: 29 Sep 2014
Our ultimate river cruise was fabulous.Paola we thank you for recommending AMA Waterways to us and for arranging our trip. This was our first river cruise and we loved it. The ship and all the crew on AMA Dolce were terrific,, our cruise manager Kriss, a fellow canadian was superb. Air France went on strike and we were fortunate to get a flight the next day with K.L.M. Kriss made all the arrangements for us. An extra day in Budapest,what a hardship, what a beautiful city. We would certainly recommend a river cruise with AMA waterways to anyone and starting with Paola our travel agent,she makes travelling easy.
Recommended
Relaxation , Adult Daycare @ Eldorado Royale
By: Trish mississauga
Reviewed on: 21 Nov 2014
As usual for all the trips planned by Paola , everything was amazing . Hotel room was on top floor with size of bed we like , all without having to request as Paola just knows our preferences. Hotel is wonderful and the location was the closest hotel to the wedding we were attending , again great recommendation by Paola. We keep recommending Paola to all of our friends as she is the BEST. Thank you
Recommended
Very friendly service, great food and beach
By: YvonneTC
Reviewed on: 26 Nov 2014
The trip to The Royal Hicacos in Varadero, Cuba was great! Hotel wonderful, everyone friendly and trying very hard to give guests a great vacation. The rooms were spacious and well kept. The food was very good - plenty to choose from. There was always a place to get something to eat 24 hours a day and there was always a bar open for those that had the desire to have a drink at any possible time of the day and night. We will return when it is possible. The hotel has a very loyal following - some guests have returned 19 times! The beach was one of the largest and best in the area and we never had a problem getting a beach chair.
Recommended
Service above and beyond the normal
By: Gary
Reviewed on: 16 Jan 2015
Quite simply, this package I know required quite a number of alterations, inserts, modifications and so on. We appreciated the time & care you took with all of this, and everything went so smoothly. From YYZ to our check in at Sunset Beach Resort, everything went as smooth as can be. Your recommendation of the resort was perfect for a family as widely spread in ages as ours, and everyone had a great time. As Gayle and I had been there 25 years ago (or so), it was nice to see the updates and improvements. We can pass along our thoughts to anyone thinking of a family vacation, and certainly give your name as our long suffering planner. Kind regards from all our family. Gayle & Gary
Recommended
Would definitely recommend!!!
By: KJB
Reviewed on: 04 Feb 2015
We stayed at the Riu Santa Fe in Los Cabos, Mexico. The resort was fantastic. It was clean and the room was well appointed. The grounds were well kept and lush. The food was very good. There was an amazing selection at all times of day. The staff at the resort were friendly and helpful. When we stayed there, there were a lot of Canadians there which was nice. I would definitely go back to this destination, and would recommend it to friends as well. Paola recommended this resort, and after we booked I spoke with five people who had been and were extremely pleased with it as well. It was a great trip!
Recommended
Great Vacation - Great Service
By: D&H
Reviewed on: 04 Feb 2015
Prior to contacting Vision Travel, we had done our homework, so we knew the when, where & how we wanted to travel. Paola was able to assemble the package for us on the spot, and connected us up with several money saving group discounts ...bonus! She quickly resolved a couple of changes we needed to make and made the whole trip come together effortlessly. We'll be sure to call on her when our next trip rolls around.
Recommended
Great Hotel, Great Staff
By: Brian
Reviewed on: 26 Feb 2015
- Food was good - Seafood A la carte was excellent - Weather was great for 5 out of the 7 days - Great event staff - games and night shows - Very clean - Restaurant staff very friendly - Great for all ages
Recommended
Caribbean trip
By: Phyl 01
Reviewed on: 27 Feb 2015
Good trip, Good food, great nightly entertainment, nice people. Could improve daily activities, i.e. lectures, more movies
Recommended
Long sandy beach, beautiful water, wonderful resort
By: Lisa
Reviewed on: 23 Mar 2015
My family thoroughly enjoyed this resort and would go back. The rooms were spacious and clean. The resort was well maintained. The food was typical of any all inclusive resort - lots to choose from. The food at the a la carte restaurants was very good. Our West Jet rep. was very helpful and honest in choosing a couple of excursions that we really enjoyed - the safari jeep and the horseback riding/waterfall trips. The only negative comments I have is the slow service at the pool side/beach bars - One bartender to service 15 people and sometimes the communication with the wait staff (couldn't speak or understand Eng. very well)
Recommended
Always extremely knowledgeable and helpful
By: Gilly Bean
Reviewed on: 01 Jul 2015
Alaska cruise on Holland America Line was great. The staff on board were extremely helpful at all times and went above and beyond to make the trip a memorable one. We participated in many of the on board activities and they were all excellent. All general areas - dining rooms, lounges, bars etc. were extremely well equipped and comfortable. Food was top class and always freshly prepared with a variety of restaurants to choose from. Only issue we had was finding a table in the Lido dining room on several occasions. Unfortunately other guests continued to remain in the dining room long after eating taking up tables that were required for guests who wished to eat. To compensate for this we ordered in cabin breakfast each day, after our frustrating experience the first morning. The room service was prompt and food extremely good. If choosing another cruise in the future Holland America would certainly be considered.
Recommended
Always provides consistent amazing service
By: Trish
Reviewed on: 17 Jun 2015
Paola as always provides a consistent high level of service to us and all of the clients we have referred to her over the years. Everything was arranged perfectly.Flights worked out well and hotel in Vancouver was perfect for the price and location. Paola, thanks so much for the welcome aboard treat, much appreciated. As usual Paola always thinks of everything even leaving little postit reminders on our excursion vouchers to bring important details to our attention. Thank you Trish
Recommended
Expert Friendly Service
By: Marian
Reviewed on: 19 Jun 2015
Paola, has once again given us and our group sound and well considered advice on the vacation to Alaska that we asked her to research. The Ship the Noordam was an excellent choice and in particular our location on the ship. The size of the ship was very good, anything larger might have been toooo much. We appreciated receiving information about the tours ahead of our excursion because it allowed us to think about what we wanted to see without the stress of doing it on the ship. It also allowed us to pay for our excursions well in advance. We did have a couple of late arrivals but the tour group handled it perfectly even though we were not on Noordam excursions. Our friends were concerned but it worked for them as well. The food and service was first rate. Also, Paola helped us with a liquor package, on board credits and assistance in knowing about the dining room opportunities. I can't say enough good things about Paola's help.
Recommended
Golfing Madness
By: Golfing Wizard
Reviewed on: 30 Nov 2015
Great trip. Details arranged by Vision all worked well.
Recommended
Great Holiday
By: KeithP.
Reviewed on: 23 Jun 2015
Hi Paolo, We have just arrived home after one of the most enjoyable holidays we have had for a long time. Your arrangements were superb, from the original hotel in Zurich, the transfer to the boat, the cruise itself, and the one night stay at the wonderful Sofitel in Amsterdam. This is the first river cruise I have done, but I was so impressed I shall not hesitate to book another one. Indeed, having experienced a number of ocean cruises, my wife said she actually preferred the intimacy and service of the river cruise. The Avalon experience deserves a special mention, a fabulous boat, great cabin, superb food, and very high quality professional service. We encountered a number of other boats on the river from a variety of companies, but none had the splendour and luxury of Avalon. The package at the Sofitel Legend in Amsterdam was also superb, a great hotel and a fabulous upgrade to a junior suite. All in all a great holiday and your arrangements were faultless.
Recommended
Friendly & Knowledgeable
By: Ida
Reviewed on: 09 Jul 2015
Paola did a great job in arranging my holiday!! She always answered any questions promptly and thoroughly. Paola is such an easy person to talk to and gives great advice. Thank you!!!
Recommended
Great Adventure
By: Laura268
Reviewed on: 26 Jul 2015
We are a family of first time cruisers. Our cruise was comfortable and elegant. Paola advised us on the right type of room for our family and it was perfect. The cruise provided everything we could need, great food, great service, great entertainment and even child care. Our day excursion were good and we enjoyed help in planning some days on our own.
Recommended
Wonderfull Vacation
By: Spike
Reviewed on: 22 Aug 2015
We just returned back from a wonderful vacation in Europe. Paola did a excellent job in booking our customized itinerary. Thanks Paola
Recommended
Expert professional service
By: Lorenzo
Reviewed on: 17 Aug 2015
Paola was exceptional in securing good travel rates and plans for my Family. Communication was perfect and the plans we made were perfect for our trip.
Recommended
the best !!!!!
By: tony
Reviewed on: 30 Sep 2015
paola is quite simply the very best travel expert I have ever dealt with.....thats it !!!!!!!!!!
Recommended
Italy expert
By: Boncher
Reviewed on: 22 Oct 2015
Great trip, hotels were good (Savoy in Rome needs minor upkeep - Bathroom shower door leaked, let them know room 520) Food excellent Cooking school host was great - super entertainer while explaining the techniques! Two things - Chianti.Tuscany one day tour to Cinq a terra not possilbe. 3 hours each way. and should have used a private boat. Some of the delay was with the bus company. Driver had to stop for gas at a specific station. Also better to use the same bus company for the transfers and tours. Minor things not in your control. Appreciated the spare time to do our own thing with suggestions Vision outlined. Hotels - Amalfi - great family run hotel Radda - also very good, picturesque and first class bathrooms Rome - Savoy staff good, rooms a little small but it is Rome. (we did not go to Sicily) Thanks for a great holiday trip!
Recommended
Amazing expert travel advisor
By: Trish in mississauga
Reviewed on: 18 Nov 2015
Our trip to China and crusie with silversea following from Homg Kong to Singapore was wonderful. We were met by guides and drivers as scheduled . All Paola's arrangements were perfect. Our cruise on Silversea was fabulous. Could not ask for better service and Paola's advice regarding our trip was as usual ,excellent. Can always count on Paola to look after us very well. Our only learning is to pay a little more for hotel rooms in the larger cities, however , this was not a complaint against Paola as she only followed our instructions regarding price. Fabulous trip , would not hesitate to recommend Paola again as we have done on numerous occasions with many of our friends and family. Thank you Paola for always looking after us . Trish
Recommended
Focused, professional service
By: Thomas
Reviewed on: 30 Dec 2015
Paola has been very helpful finding exactly what I was looking for in my vacation package. I appreciated to be able to use direct flights from Ottawa to my destination and back - trying to avoid red-eye specials! I intend to seek her help to arrange my future travels.
Recommended
Review of Sint-Maarten Smile Maho Sonesta
By: Mike B.
Reviewed on: 03 Jan 2016
Hi Paola, Everything went without a hitch. Sunwing was great (my first time with them) on time, good service. Hotel and surroundings : -Hotel was good, food good, entertainment was ok but maybe a bit lacking. -Location of hotel was nice, if you love planes like I do, great place to be. -Super safe, never was bugged by anyone, took the bus to go to Philippsburg and was a hoot, spent some time at the Sonesta Great Bay and found it to be in better shape then the Sonesta we were at. Negative has to be the smell of constant sewer close to the pool, you had to change place due to the foul smell. Noisy due to the planes but again, if you love planes it adds to the experience. Staff was amazing. View from our room wasn't great, we could see planes clear the mountain tops on take-off but besides that we were on the Tantra disco side and would have to turn the A/C fan to max not to stay awake until 3:00 AM. All in all, great trip, would go again probably at the Great Bay location. Mike
Recommended
Always looks after every detail
By: Trish mississauga
Reviewed on: 08 Jan 2016
Paola always goes above and beyone to look after us. This time she arranged for family in Calgary and Toronto to meet in Mexico meeting all our requests for family suites, beach and great restaurants and lots of kids activities.great job. All the members of our family had an amazing time . Only issue Air Canada vacations changed the departure date for Calgary family much later after all was booked . This meant that the toronto group had one less full day together. This was not at all in Paola's control but Air Canada should be held accountable for this. Thanks again Paola for your special care in looking after our family.
Recommended
Secrets , Hualtoco, well worth it
By: Sandra
Reviewed on: 17 Mar 2016
- What a beautiful resort. Everything was well done from the minute we arrived. The food at the restaurants was amazing. Loved the idea of not having to line up and make reservations the day after arrival. Our room overlooked the beautiful bay, even though it was at the end of the hall, we still had a beautiful setting. We had maid service twice daily, and the rooms were clean and lovely. The pools were immaculate, and Salvatore kept us with a drink in hand during the heat of the day. The skybar was an awesome way to end the day, to relax while we waited for a table at one of the 8 or so restuarants. The chair reservation for the pool and beach area was a problem as it is at any other resort I have travelled to. Too bad people feel the need to save a chair at 6 am, and not come and sit in it til 3 pm. Secrets had a rule if your claim of chair was not used for an hour or so, they would take your "stuff" to the lost and found. Would highly recommend this resort.
Recommended
Valuable assistance in finding best priced tickets.
By: GL
Reviewed on: 05 Mar 2016
Paola already provides good service, and is most helpful in finding best priced ticket prices for our travel needs.
Recommended
Ireland in March
By: SarahRick
Reviewed on: 07 Jul 2016
We loved Ireland! Thanks to Paola for all her help with the booking and recommendations!
Recommended
Excellent cruise
By: Trish in mississauga
Reviewed on: 12 Jul 2016
As always Paola did not let us down. The cruise was excellent , arrangements for transfers etc went perfectly. Paolas recommendations re tours and dining on the ship were perfect, very happy. We have decided to book another cruise with Azamara. Thank you Paola for looking after us so well.
Recommended
Scenic Seine cruise
By: Warbird
Reviewed on: 22 Jul 2016
Our second Scenic cruise was every bit as wonderful as the first. This time the ship had 90 passengers, mostly Australian. Fabulous service, all inclusive. Our butler was great. The weather was so - so. Normandy beaches were awe inspiring. Looking forward to number 3.
Recommended
NEWFOUNDLAND
By: BARRY
Reviewed on: 05 Aug 2016
Dorothy and I have taken many motor coach tours over the years and we agree our Newfoundland & Labrador experience was the best ever, As usual Paola organized the trip arrangements perfectly and once on the ground there McCarthy's Party proved terrific hosts. Our Guide was superior. Never have we been as well informed and entertained on a tour. We would recommend this tour to anyone.
Recommended
WESTERN CANADA TRIP
By: BARRY
Reviewed on: 06 Sep 2016
Paola, as is her custom, again was perfect in the arrangements she completed for our travel through Western Canada
Recommended
Great trip, but...
By: Shari44
Reviewed on: 05 Sep 2016
The drivers and tour director were great, the hotel and meals fantastic, loved the Rum Runners tour and tour of Pelee Island. Also enjoyed visiting/shopping at Parks Blueberry Farm, Walkers Chocolates and Pelee Island Winery. Here comes the "but" ...Pelee Island is known for the wildlife, birds, and boardwalk through the nature preserves, none of which were a part of the tour. I would suggest splitting out the Pelee Island tour fom the Caesar's Windsor tour. The Caesar casino, Walker candies, Canadian Club and Rum Runners tour would be great on their own and a 2 day Pelee Island tour if you could find a place to put up a bus load of passengers for a night somewhere closer than Windsor. I enjoyed the whole thing but it was a lot of sitting on the bus.
Recommended
British Isle Bus Tour
By: Farage
Reviewed on: 27 Sep 2016
The CIE coach tour of the British Isles was a fantastic overview of the England, Scotland and Ireland. Thanks to Vision for finding this tour for my wife and I.
Recommended
Wonderful trip because of Paola
By: Bob
Reviewed on: 28 Oct 2016
We had a wonderful trip and could never have done it without the help of Paola, from the time we left Toronto until the time we arrived home everything was done for us and that made our holiday wonderful. we owe Paola a very big THANK-YOU and on our next trip will certainly use the expertise of Paola.
Recommended
Wonderful service with Vision Travel
By: Betsy
Reviewed on: 28 Nov 2016
Had a wonderful experience working with Paola Shaw from Vision Travel. Great cruise with Regent Seven Seas from Lisbon to Capetown.
Recommended
Trip of a Lifetime!
By: Bridge Cruisers
Reviewed on: 03 Dec 2016
The recent African cruise we took was a trip of a lifetime for us and we appreciate the extensive planning Vision Travel put into making this the case. Vision Travel obviously put a great deal of effort into organizing the trip and among Vision Travel, Barbara Seagram, Alex Kornel and Anne Katz (who provided wonderful bridge lessons and games) and Regent, absolutely everything seemed to be taken care of in a friendly and efficient manner. In our experience, it is quite extraordinary for this level of service to be maintained for a trip of this duration. A special thanks to Paola Shaw for the manner in which she made the trip arrangements in a friendly and effective manner. This was particularly the case with the flight arrangements where everything went off exactly as planned including the flight connections, seat allocations and loyalty points.
Recommended
Africa
By: Judy
Reviewed on: 30 Nov 2016
I had a good time and enjoyed everything about the trip. Barbara and Alex were excellent teachers.
Recommended
great trip
By: hey
Reviewed on: 26 Nov 2016
very attentive good listener
Recommended
Exceptionally smooth trip.
By: KDogg
Reviewed on: 26 Nov 2016
Paola expertly organized our trip to Singapore and Kuala Lumpur: flights, transfers, hotels. No hiccups and no bumps. Exceptionally smooth. This was well appreciated as the 13 hour time change was a killer! Thanks Paola.
Recommended
Trip of a lifetime
By: MEJ
Reviewed on: 30 Nov 2016
The whole trip with Regent was first class and all the questions I had were answered in a very timely manor. Everything went very well. The highlight was my three day stop in Dubai. The travel group set up a package that was top notch. The Taj hotel was wonderful and all the tours and drivers were on time and very knowledgeable. Thank you for the trip of a lifetime. I really enjoyed working with you and I know we will be doing more business together. Nice to see what you look like. 👍
Recommended
CARIBBEAN CRUISE
By: BARRY
Reviewed on: 23 Dec 2016
As we have become accustomed, Paola professionally and perfectly completed all arrangements for us -flights, accomodation and the cruise itself.
Recommended
First time with Paola
By: Zedder2
Reviewed on: 21 Jan 2017
Booking a vacation with Paola was a great experience- She walked me through all the hurdles and my trip was exactly as Paola Planned it - Thanks
Recommended
Dominican Republic
By: Sarah Barnes
Reviewed on: 22 Feb 2017
I never book a trip without Paola. She's informed, professional and always available to answer any questions I may have.
Recommended
Making it easy
By: Rollingstone
Reviewed on: 09 May 2017
Paola has been thorough, very helpful and always pleasant. She has a handle on all the pertinent details and is very experienced and professional. It's a pleasure dealing with Paola for our travel needs and we look forward to having her help in the future. We find the emails she sends about upcoming travel and events quite interesting to consider for possible future travel.
Recommended
2017 Tauck Trip
By: Don&Holly
Reviewed on: 25 May 2017
Paola is an excellent Travel Advisor. She always seems to have time to listen to our requests. She makes helpful suggestions and makes sure we get the best value for our money.
Recommended
NATIONAL PARKS TOUR
By: Barry
Reviewed on: 25 Jun 2017
SWe have become accustomed to Paola's excellence during our association over the past 17 years, during the course of which she has arranged many trips for us.
Recommended
Paola is amazing
By: Trish
Reviewed on: 26 Jul 2017
Paola, She looks after everything , makes our holiday so easy . Every small detail is looked after. We have recommeded her to our friends and family on a regular basis. She is amazing
Recommended
Our Bucket List Trip to England
By: Wilkinson Clan
Reviewed on: 22 Aug 2017
Paola Shaw is the absolute BEST! Not only did she go out of her way to ensure that we were getting everything that we wanted from our trip, she was prompt with emails and phone calls and always put our minds at ease during the planning process. We had some pretty silly questions as novice travellers but Paola was on top of everything. Our trip was the best experience we could have ever hoped for. We could not have done this without her. Our work and family schedules keep us extremely busy so we definitely need help to create our adventure. We consider ourselves very lucky to have had Paola working her magic for us and have already told friends about her. We will definitely continue to do so!
Recommended
Great Vacation
By: Lori
Reviewed on: 26 Sep 2017
Very good. Paola was highly knowledg able. She had good traveling advice since it was my first time abroad. She reviewed everything and even caught a transfer problem that the Trafalgar group had made. Thanks for being so aware Paola.
Recommended
?
By: Sweetjannie
Reviewed on: 25 Sep 2017
This is not very explicit! If you are referring to my trip to Newfoundland, I found it one if the most memorable trips I have ever been on. The tour guide was a walking enphyclopedia andwas friendly and totally 100% knowledgable in every aspect of the island. The bus driver was excellent and made us all feel safe and relaxed. The people were all friendly and fun. The scenery was spectacular and beautiful. All in all a wonderful experience .
Recommended
SILVER WHISPER CRUISE
By: BARRY
Reviewed on: 28 Sep 2017
Paola has been our Travel Advisor since 2000 and never fails to arrange all aspects of our relatively frequent travels to perfection ! We appreciate her efforts on our behalf and look forward to future opportunities to for her to arrange our trips.
Recommended
Norther Italy ladies trip
By: Trish in Burlington
Reviewed on: 10 Oct 2017
As always Paola is always very professional and manages my expectations. This trip was amazing , so many highs , cannot include in this review as there is too little space, so will send a seperate email to Paola . Would highly recommend a similar trip , with only a few modifications , amazing job Paola and Melitta Thank you for a wonderful holiday .
Recommended
Italy trip
By: Rosemary
Reviewed on: 11 Oct 2017
I found Paola very knowledgeable, organized and easy to work with.
Recommended
Ottawa Trip with Supper Club
By: gillybean
Reviewed on: 21 Oct 2017
Paola is always efficient in planning any trip, large or small. She knows her customers and listens to their needs and requests and takes all of that into consideration when building the trip itinerary.
Recommended
Fabulous trip to Ottawa
By: Marian McDonald
Reviewed on: 20 Oct 2017
As always Paola is a joy to work with. She made all the train reservations the recommendation of Via Rail Business Class was outstanding. We loved the Hotel Chateau Frontenac but a little pricey for what you get --small rooms but great location! The C'est Bon experience was amazing and a great recommendation. The Hop on Hop off tour was amazing and a great way to "get the lay of the land." We would never go on a trip without Paola's involvement. Many thanks.
Recommended
Awesome Honeymoon!
By: Wilsons
Reviewed on: 06 Nov 2017
Working with Paola was such an awesome experience! She took a lot of stress away during such a busy time (planning a wedding). It was so nice to have her in control of working to find the perfect honeymoon! She send so many option all within out budget and worked with us to find exactly what we were hoping for. She answered all our questions and the whole process was just so easy! We has a fabulous vacation in Punta Cana. She made sure the resort knew it was our honeymoon and thus they spoiled us! Can't thank her enough for all she did! :)
Recommended
Peru
By: Ida
Reviewed on: 19 Dec 2017
Paola, is excellent to work with. She listens and offers marvelous suggestions. She is very knowledgeable of many places.
Recommended
Punta Cana
By: Dave A
Reviewed on: 24 Dec 2017
It was great! Everything went smoothly, and efficiently. I told her what I was looking for, and she helped narrow it down to exactly what I needed, including the right insurance package. Twenty four hours from contacting her, I was landing in Punta Cana. Can't recommend enough.
Recommended
Family Friend
By: Sandy
Reviewed on: 06 Jan 2018
Paola has been my in-laws advisor for many years. They speak so highly of her and I know they would never go anywhere else. After a few amazing experiences with Paola as our advisor, I too will never go anywhere else! She has become a trusted partner and a true family friend. She is responsive, thorough and so knowledgable, I know that no matter where we go, she has taken care of every detail on our behalf. Thank you, Paola, for all you do.....where shall we go next!?!? Sincerely, Sandy & Gang
Recommended
St Lucia
By: Barry
Reviewed on: 12 Jan 2018
Paola has been our trip advisor for many years and, without exception does excellent work when arranging our relatively frequent travels. Our trip tp to St Lucia was no exception. We recommend her highly to any traveller.
Recommended
Paola is an all-star!
By: kdogg97
Reviewed on: 11 Jan 2018
We have worked with Paola for many years. She was highly recommended to us. She is an excellent travel advisor, makes solid recommendations and generally has taken excellent care of me and my entire family. I would not hesitate to refer Paola to any of my friends and colleagues.
Not Recommended
unless they are under 30
By: stick
Reviewed on: 11 Feb 2018
Working with Paola Shaw is excellent- that is why I contact her when I go on Vacation. Don't know what else to say except next time I go on a holiday I will book it with Paola- Dave
Recommended
Lots of help
By: Anita
Reviewed on: 10 Feb 2018
Paola was helpful and friendly both times I have worked with her. Would recommend to anyone
Recommended
Florida bound
By: Trish
Reviewed on: 22 Feb 2018
She is very pleasant and thorough.
Recommended
Worlds best!
By: Jim
Reviewed on: 22 Feb 2018
Paola has o be the very best advisor ever. I have nothing but the highest regard for her and would recommend her anytime. She has never let us down and has always given us the best vacations ever. It is really a pleasure to work with someone so professional and helpful who get what her customers really want and delivers every time. Cudos to Paola!
Recommended
Cozumel Comments
By: Orchid
Reviewed on: 10 Mar 2018
Paola is very thorough, presents as many options to the traveller as possible including little helpful details exclusive to the region... Dealing with Paola is a pleasure!
Recommended
Let's hear it for Paola!
By: plastic horse
Reviewed on: 14 Mar 2018
Patience and great service were Paola's trademark. Wished she'd known more about Regent's Voyager so she could have warned us about it!!
Recommended
Full Service
By: D&HVacationInc
Reviewed on: 18 Mar 2018
Paola is always a delight to work with. She keeps track of all the details, even those I don't think / know of and works well with me when I'm planning some of the elements. She always responds quickly to requests and she goes that extra step to make sure our holidays plans all come together.
Recommended
Awesome trip planner
By: Nancy
Reviewed on: 04 Apr 2018
Great. Very professional
Recommended
Job well done
By: Big Don
Reviewed on: 23 Apr 2018
Very good. She did all the work.
Recommended
My birthday vacation
By: DaveA
Reviewed on: 03 Jun 2018
It was great working with Paula I just let her know what features I was looking for and she did all the rest and the vacation turn out great. I love the resort and will probably go back in December so I will be calling
Recommended
Car in NL
By: Trish in burlington
Reviewed on: 07 Jul 2018
As always everyrhing went perfectly. Paola is always amazing and looks after us so well. Wiuld never use anyone else. Thank you
Recommended
Goes the Extra Mile
By: Don&Holly
Reviewed on: 10 Jul 2018
Paola is a very knowledgeable travel consultant. She looks after all the details and communicates quickly to questions. She goes that extra mile too ensure we felt like valued customers by resolving an issue with the travel provider at her expense and helping us get the best value for our money on some of our extended travel expenses.
Recommended
Europe
By: SC
Reviewed on: 05 Jul 2018
Very helpful and professional, kept us well informed.
Recommended
Excellent
By: Mary
Reviewed on: 13 Jul 2018
Paola is wonderful and each trip she has organized for me has turned out 100%. I will continue to use Paola she is wonderful.
Recommended
Bridge Cruise
By: D & S
Reviewed on: 20 Jul 2018
Fabulous. Paola was most responsive and helpful. I would highly recommend using Paola for all of your travel needs.
Recommended
Paola Shaw
By: Fang
Reviewed on: 18 Jul 2018
Paola Shaw was an outstanding travel agent and i would recommend to my friends.
Recommended
newfoundland
By: barry
Reviewed on: 12 Aug 2018
Paola has been our exclusive Travel Advisor for several years. She has consistently provided the highest quality service, advice and assistance. We would recommend her highly to anyone.
Recommended
Holiday on the Avalon Expression
By: Smitty
Reviewed on: 21 Sep 2018
I didn't actually work with Paula. I worked with Judy Powell, an agent under Paula. It all went fine.
Recommended
Flights
By: Herri
Reviewed on: 26 Sep 2018
A bit confusing but good for booking flights
Recommended
COPENHAGEN
By: BARRY
Reviewed on: 30 Sep 2018
Paola has been our exclusive travel advisor for some 20 years and ,as usual, with this cruise her advice, arrangements and assistance were excellent . Without hesitation , we have recommended Paola to friends and family and she now has several more loyal clients as a result.
Recommended
First Trip to Italy
By: Italy
Reviewed on: 04 Oct 2018
She gave us good advise when planning our trip to Italy and trying to decide whether to go on a tour or book everything individually. We eventually decided on a tour and were very happy with our decision.
Recommended
Fly away
By: Meme
Reviewed on: 30 Sep 2018
Paola is our go-to person when we plan our trip or vacation . She has never let us down. We look forward to continuing our association with Paola over the coming months and years.
Recommended
Cruise with Azamarra Lisbon throughto Barcwlona
By: Trish
Reviewed on: 06 Oct 2018
Fabulous, Paola always looks after everything for us right down to airport transfers and tours in various cities prior ro our cruise. We do not have to worry anout anything , it is all done for us meticulously , looking after every detail perfectly. We love having Paola as our travel representative and have refered her readily to friends and family probably over 25 referrals at least. She is the BEST. Thank you Paola
Recommended
Rhine River Cruise
By: Pleased
Reviewed on: 21 Oct 2018
Paola was fantastic. I have travelled with Paola's advice on many trips and would highly recommend her.
Recommended
Rocky Mountaineer
By: Canadian beauty
Reviewed on: 15 Oct 2018
Paola is an outstanding travel advisor. She looked after all our travel details, arranged transfers from airports to hotels and advised us about dining reservations. The trip went like clockwork, and we are more than happy. We will definitely consult Paola for our future travel plans.
Recommended
Italy trip
By: Rosemary
Reviewed on: 01 Nov 2018
Paola was wonderful to work with and very knowledgeable.i would definitely use her again and recommend her to my friends.
Recommended
Italy women tour
By: Gina
Reviewed on: 01 Nov 2018
I couldn't of asked for an amazing, super efficient, reliable, and a compassionate travel advisor. She catered to my needs as a first time traveler on my own and loved the idea of a women tour group.
Not Recommended
Sorrento-2018
By: Marianne
Reviewed on: 31 Oct 2018
We saw some beautiful places, the weather was perfect and the food and wine were excellent. I think trips like this for a small group of women are an great idea. However, I felt this trip was a little ambitious including too many destinations and not enough time in each. It was also more demanding physically than described in the outline and didn't really allow as much down time as indicated. We spent a lot of time on buses and not so much enjoying the areas that we visited. I realize that unforeseen issues can happen during travel, but there seemed to be a lot of these occurring - not sure if they were due to circumstances beyond Paola's control, lack of experience/planning on her part, or a combination of the two. I believe she had the best interests of her travellers at heart, but perhaps needs to do a little more research, in particular about distances between towns, before offering a trip.
Recommended
Everyone should use Paola!
By: kdogg97
Reviewed on: 27 Nov 2018
Paola is my go to person for booking air travel. She gives me all of my options, ranks them for me, and makes a recommendation which I always accept. Doing business with Paola is easy and effective!
Recommended
Best agent ever!
By: Jim Morrison
Reviewed on: 29 Nov 2018
Paola is so professional, courteous and has the expertise to find a vacation for anyone. She makes life easy and vacations to die for!
Recommended
Punta cana #3
By: Dave
Reviewed on: 16 Dec 2018
always a quick and easy process witch is the best way to start a vacation
Recommended
Great
By: Tony dewerth
Reviewed on: 02 Jan 2019
She's the very best
Recommended
Cozumel
By: Paul8816
Reviewed on: 13 Jan 2019
Fine. Nothing special though.
Recommended
A great Vacation
By: rick
Reviewed on: 25 Jan 2019
We found Paola knowledgeable with Resorts and Cruises. Experience makes the difference
Recommended
Winter getaway
By: Spike
Reviewed on: 17 Feb 2019
We just returned from a beautiful 10 day vacation in Punta Cana D.R. Everything was perfect. Thanks to Paola for her help in planning this trip.
Working with Paola Shaw, you will have access to:
- An experienced travel guide whom you can rely on before, during, and after the trip
- Exclusive luxury resorts and properties
- Once in a lifetime experiences
Explore with the Best
Virtuoso Advisors are constantly pushing the boundaries in unique travel experiences.
Alliance programs are unique tailored experiences exclusive to travelers working with Virtuoso Travel Advisors.
learn more
Australia
New Zealand
United Kingdom
France
Greece
Italy
Jamaica
Saint Lucia
Spain
Switzerland