Travel Specialties
Interests
Ocean Cruising
Beach & Sun
Food & Wine
Honeymoons
Family Travel
Destinations
France
Bahamas
Dominican Republic
United Arab Emirates
Monaco
Selling Travel Since
2010
My Background
I would love to share my travel experience and expertise to help plan a wonderful trip for you.I have been a travel adviser for 9 years and I travel often.
Iwas married in St. Lucia and I have been on several wonderful cruises. Ihave cruised on Princess, NCL, Celebrity, Disney cruise line, Azamara andCrystal Cruises.
Our agency specializes in Luxury Cruises and we are a Crystal cruises platinum agency. My last Crystal cruise was to New England. It is such a beautiful area. Crystal has the most attentive staff and excellent service. The food was fabulous as well as the entertainment.
My Azamara cruise to the French Riviera last year and the ports and the overnights on Azamara were unique and special.
My last trips were to Dubai at the Fairmont resort on the Palm, Belize and on Holland America's Eurodam, AMA Waterways Amsterdam to Basel.
Canyon Ranch, Tuscon AZ is AMAZING, I want to go every year!
Please contact me to help you plan your next fabulous vacation.
Places I Have Traveled
Reviews and Recommendations for Michelle Harvell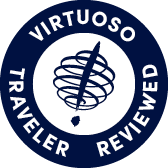 Virtuoso Verified Traveler
All reviews are from confirmed guests sharing exclusive insights
Sort reviews by
Recommended
Seabourn Caribbean Delight
By: Jennifer M
Reviewed on: 21 Nov 2013
Another amazing cruise on Seabourn. Every expectation I had of them was once again exceeded.
Recommended
Helpful Advice
By: Mark15
Reviewed on: 19 Mar 2015
Michelle provided helpful advice and great recommendations for my trip to South Beach.
Recommended
great service
By: AG
Reviewed on: 27 Apr 2015
Michelle did a great job! The hotel I wanted to stay at was booked for the time frame I needed, but she checked it every day to ensure we were able to get a room for the days we needed. We'll definitely be calling back for our future travel needs!
Recommended
SErenity Med cruise
By: Ken
Reviewed on: 08 Jun 2015
Great itinerary - naming cruise for Formula one race a terrible idea - seats were not "EXCLUSIVE" as pushed in excursion propaganda, seats were very hard, seat cushions were a joke; sat in bleachers for 3 full hours before race even started - why?? Lunch was awful and no program - had to spend another 10 Euro to get some idea what was going on - big screen TV was no help - way too far away and announcer spoke primarily in French - only a little English & not much info given out - sitting in the stand we had no idea what was going on - For $950 per ticket(which were $450 tickets) would have expected a TOTALLY different experience. Crystal should be ashamed. AS far as the ship goes - food & service were very good & there was a lot to do. Magic show (up close type) was FANTASTIC!! The guy was so good that even tough we were only a group of 20 sitting close to him the stuff he did was unreal. Virtuoso excursion in Barcelona was great - very unique - winery was a mind blower - especially
Recommended
Perfect service
By: Parker
Reviewed on: 02 Jul 2015
Michelle did a wonderful job with our vacation. It was like she automatically knew what we wanted and where we wanted to go. I would give her 6-stars and we will use her again!!!
Recommended
Desperate for coffee😀
By: JB
Reviewed on: 05 Jul 2015
The only thing I would complain about is the lack of service at checkout time. I would have deeply appreciated coffee availability in the lobby the morning we departed. Our hotel departure time was 6:45 a.m. The closest cup of coffee was approx. a 1/2 mile away at the hotel beach. The man at the front desk could have cared less. However, until we departed, the staff was very accommodating and courteous. It was truly a beautiful resort.
Recommended
Helpful, friendly cruise advisor
By: Madshoppershari
Reviewed on: 16 Jul 2015
Helpful - sent good reminders on due dates to keep plans moving and on track. Friendly - always friendly and professional. Cruise Service - really appreciate the upgrade to VIP status on the cruise. This was not expected and truly appreciated. Virtuoso Tour - both the happy hour and train ride were exceptional. The hostess, Monica, and her husband were wonderful. Plane travel - not optimal for everyone especially my 70+ year old mother. There could be some improvements on trying to make exceptions when it comes to this. Silversea - will go again on this cruise line. Loved it. This was my first cruise.
Recommended
Fabulous Service
By: Tom
Reviewed on: 20 Jul 2015
Michelle planned trip for myself and 7 friends. She was very complete with all details and made sure we had the best package. She did a fabulous job and made it FUN! I will continue to use Michelle in the future and recommend her to my friends.
Recommended
Fairmount Banff and Calgary
By: BTE
Reviewed on: 17 Sep 2015
Thoroughly enjoyed escaping Texas heat over Labor Day weekend and getting my 'fall fix on' in Alberta CAN. Two distinct Fairmount experiences,e.g., large, historic resort in mountainous Banff, and city center, intimate property in Calgary - adjacent to the Tower. Both made for great and convenient access to both environs - and just the right amount of time for each (3 days / 2 days) to get a good sense of the area. Thanks to Michelle for making the reservations...
Recommended
Fantastic Agent
By: VM
Reviewed on: 08 Apr 2016
Michelle Harvell is not only the most knowledgeable, but the most caring travel agent I could possibly have had the good luck to have handle my travel experience. She anticipated my needs, for example in getting me a wheelchair when I doubted I needed one (Boy she was right there) and getting me both to and especially from the airport. She kept fully in touch throughout both the planning, always making sure I met my deadlines, and the experience of the journey. I cannot thank, nor recommend Michelle highly enough.
Recommended
GREAT TRIP
By: CYN
Reviewed on: 20 Jun 2016
SHE did a great job. Loved the cruise, the Virtuoso train ride was wonderful
Recommended
Canadian Rockies
By: ken
Reviewed on: 28 Jun 2016
fabulous trip - even with bad weather the entire time - Canadian Rockies put Colorado to shame - train is spectacular but do not do it for more than 2 days - it is the perfect length of time - we were not prepared for how cold it was - ice fields were minus 10 F chill factor. Lake Louise was literally unbelievably beautiful. Michelle did a great job, as always.
Recommended
Excellent Customer Service
By: Nic
Reviewed on: 28 Jun 2016
Michelle provided all the information for our trip timely and was easy to contact with questions or changes. Excellent customer service and attention to detail. The location was beautiful and the resort was amazing!
Recommended
Key West
By: John&Nancy
Reviewed on: 09 Jul 2016
wonderful visit to Key West - we did end up changing from the Marriott originally booked to another Marriott property called "The Saint". It was absolutely wonderful and HIGHLY recommend - especially to couples. Very eclectic and unique. Great food - great bar - great staff.
Recommended
Competence & caring
By: Ken
Reviewed on: 31 Jul 2016
She is AWESOME!! Love her. She is great to work with - she is very responsive & communicates a feeling of truly caring. I brag about my travel agent all the time.
Recommended
Tulum Mexico
By: Eddie
Reviewed on: 03 Aug 2016
Experienced some incredible memories. It is a beautiful resort. They keep you entertained, well fed and the drinks are great. A couple of glitches with the room (one toilet did not work but we had another handicapped shower/toilet in the room. )They were booked and could not give us another room until the following day. The day of the wedding we were told to go to the lobby after the ceremony and we would be shuttled to the venue. They had one large golf cart, we asked about the other two that were parked near by and were told they are dead. We had about 80 guest.
Recommended
Expert friendly service
By: Connie
Reviewed on: 02 Oct 2016
Great cruise with 3 friends in 2 adjoining cabins. Denise Goldner made our plans and handled most of the communication with you for us. I recently had knee replacement surgery so was happy to have wheelchairs to get on and off the ship. I'm sure we'll be using your services again. Thank you for the wine vouchers. Perhaps next time it would be easier to give each cabin a full bottle of wine instead of giving each person a half bottle. This caused problems with billing in the dining room and the oddball system Princess has of getting shipboard charges to the front desk. However, this is minor and we all really appreciated your efforts and the wine.
Recommended
Great!
By: John21
Reviewed on: 24 Oct 2016
Great Service! Great Trip! Would use again!
Recommended
Professional, Knowledgeable, Courteous
By: Tod A.
Reviewed on: 14 Nov 2016
The Best of the Best in a Travel Professional. Cruises Etc., should be proud to have Michelle representing them in the travel market.
Recommended
great service
By: gary
Reviewed on: 03 Dec 2016
We had a wonderful time. Want to go on another cruise soon.
Recommended
Virtuoso
By: Steve
Reviewed on: 26 Jan 2017
Michelle did an awesome job planning activities we did not even know were an option. It was the best trip ever. I will use Michelle for our future vacation planning
Recommended
Review
By: Christa
Reviewed on: 10 Apr 2017
Excellent. She made everything very easy
Recommended
RECENT CRUISE
By: Tony
Reviewed on: 26 Apr 2017
Michelle is the best - professional, knowledgeable & would never go to another travel agent.
Recommended
Michelle's the best
By: JR
Reviewed on: 30 Apr 2017
Michelle is one the very best agents in the business, she has great passion and responds quickly to all my travel needs. Michelle has considerable knowledge and always get's me the best concessions from her travel partners - Its truly a pleasure to book travel with Michelle...
Recommended
A great agent
By: ken pearson
Reviewed on: 09 May 2017
She is fabulous. Attentive to details and a good listener & follows up & follows through.
Recommended
Panama Canal Cruise
By: Timber.cruiser
Reviewed on: 23 May 2017
She makes vacations so easy! She also takes care of the whole reservation, follows up with questions if necessary and is always professional.
Recommended
Only work with the BEST
By: Bret
Reviewed on: 22 May 2017
I would recommend Michelle to all of my friends. She is very professional, knowledgeable and caring.
Recommended
Michelle Harvell
By: Hamilton
Reviewed on: 24 May 2017
Michelle is extremely professional, knowledgeable, and cooperative. She is also very pleasant. I would use her again in the future when my plans are more definite.
Recommended
Working with Michelle
By: Jean
Reviewed on: 30 May 2017
She did a great job!!!!! Call us again with any Crystal, Cunard Oceania OR HAL Cruise We would like cruises that have a Duplicate Bridge program. Also we would like Round trip L. A. Or San Diego. We would consider cruises beginning or ending in L. A. Or. San Diego. Please keep in touch 😀❤️
Recommended
Cruise
By: DClark
Reviewed on: 13 Jun 2017
I would recommend Michelle Harvell, it was great working with her.
Recommended
Royal Caribbean Cruise
By: Pinky
Reviewed on: 11 Jun 2017
She was great and provided us with all the information that we needed on time.
Recommended
Great job
By: Ken
Reviewed on: 24 Jul 2017
This was a big project for her - assisting with my round the world trip - I did air and she did hotels per my specs and then helped with our need for a contact. Many iterations , changes and more changes
Recommended
Wonderful trips
By: svelma90@yahoo.com
Reviewed on: 11 Aug 2017
I couldn't have traveled without her patience and understanding. She took care of my every need and more by her sugggestions.
Recommended
So Helpful
By: Fish Camp
Reviewed on: 10 Aug 2017
Michelle does everything she can to ensure we have no worries on our trips. She is conscientious about every detail.
Recommended
yes
By: b & b
Reviewed on: 23 Aug 2017
very helpful will use again
Recommended
Professional
By: First Timer
Reviewed on: 12 Sep 2017
She was very responsive & pleasant to deal with.
Recommended
Italy Trip of a Lifetime
By: Mark
Reviewed on: 03 Oct 2017
Michelle did an outstanding job assisting in planning our trip to Italy and arranging all the flights, hotels, transfers and day trips. I would highly recommend using her for your travel needs.
Recommended
travel agent
By: boomer
Reviewed on: 15 Oct 2017
Excellent service - did all by phone or e-mail.
Recommended
Crystal Serenity
By: Tod
Reviewed on: 04 Nov 2017
Professional in every respect. Extremely knowledgeable, courteous and responsive to ensure her customer is updated in a timely manner. No one in the travel industry compares to Michelle's positive way in doing business. Cruises Etc., should be proud to have Michelle representing them.
Recommended
She's the best
By: JR
Reviewed on: 12 Nov 2017
Even after taking 23 cruises, we always find Michelle helpful with great ideas and location plans and idea's... Special lady, with lot's of knowledge
Recommended
Outstanding Travel Agent
By: Joe
Reviewed on: 24 Nov 2017
Michelle Harvell is an outstanding travel advisor whose single-minded focus is to provide quality added-value service to her clients. She is thorough, very dependable and will initiate discussion with her clients when necessary to ensure that nothing is overlooked to cause a problem later; or alternatively, to present an opportunity that she thinks her client's might want to consider. She willingly offers clients the benefit of her knowledge and experience in the travel industry when asked or volunteers it when she sees an opportunity to enhance her clients experience. I can wholeheartedly recommend Michelle Harvell to anyone planning a cruise vacation - you will not be disappointed.
Recommended
Gary Gumm
By: Gary Gumm
Reviewed on: 03 Dec 2017
Michelle is wonderful!!!!! She has helped us plan our last three cruise's. Everything we needed help with she made it happen. Michelle answered all our questions and any concerns that we had.
Recommended
Princess
By: Tod Wakefield
Reviewed on: 21 Jan 2018
Outstanding in all areas.
Recommended
Maui Trip
By: Sherye
Reviewed on: 04 Feb 2018
Working with Michelle is a pleasure. She immediately responded to our last minute request to book our trip. The ease of her booking our flights & hotel made the vacation even more enjoyable. Michelle also arranged transportation at the airport which made our arrival less stressful. 2 tours were also booked by her which were outstanding. Michelle is patient & a delight to work with. She is a STAR****.
Recommended
Great!
By: Hyperears
Reviewed on: 14 Mar 2018
Michelle is great!! Always on top of everything!!
Recommended
Another Great Vacation Made Easy!
By: john_merrill86
Reviewed on: 20 Mar 2018
We have used Michelle Harvell and Cruises Etc. to plan three of our last cruise vacations and have nothing but positive experiences. Michelle is always helpful and available to answer any question or find any information we need. It has been an absolute pleasure working with her and we look forward to utilizing her expertise for many more vacations to come!
Recommended
Thanks Michelle
By: Karen
Reviewed on: 24 Jun 2018
Michelle did a great job helping us plan our first river cruise. She answered all of our questions and kept track of deadlines for us. She was easy to work with and we would use her again.
Recommended
AWESOME!
By: Chris F.
Reviewed on: 22 Jun 2018
Great. She answers all of my questions and works very hard at getting me the best deal.
Recommended
Cruise
By: Nan
Reviewed on: 05 Jul 2018
She was great at anything to help make sure our trip went off without a hitch!! She always responded quickly and with knowledge.
Recommended
Trip to Alaska
By: Nancy
Reviewed on: 28 Aug 2018
Michelle is a wonderful, thoughtful and caring trip advisor and did an awesome job. I would recommend her to my friends and I would use her again! Sincerely, Nancy and Larry McSwain
Recommended
Michelle Harvell is highly recommended
By: Dee
Reviewed on: 09 Oct 2018
It is great to work with Michelle Harvell. She is knowledgeable and prompt with every detail.
Recommended
Michelle Harvell
By: JoeC
Reviewed on: 20 Oct 2018
Working with Michelle is a pleasure. She is thorough and efficient, ensuring that all trip details are properly planned and completed. She offers advice and suggestions when appropriate. I highly recommend Michelle for all travel.
Recommended
Always Top Notch Service!
By: Jmerrill86
Reviewed on: 24 Nov 2018
This is the sixth cruise we have worked with Michelle and she always succeeds in helping make our vacations memorable! We have two more scheduled already and look forward to many more in the future thanks to her help! Would highly recommend to anyone looking to plan a trip of any kind!
Recommended
AWESOME!
By: Chris F
Reviewed on: 03 Dec 2018
We love working with Michelle. She has helped us plan multiple cruises and other types of vacations for us. I always feel like she is getting us the best deals and she goes the extra mile to make sure that our vacations are spectacular.
Recommended
Becky
By: Becky
Reviewed on: 15 Jan 2019
I would highly recommend this cruise. The only criticism I have is that Nine sea days are too many they should omit Cartagena and perhaps have another stop in Mexico or a day in San Francisco. Also not enough specialty coffee machines it took me 15 minutes each morning to get a decaf Americano Service was the best ever and the staff are all very friendly and helpful
Recommended
Great
By: Mom
Reviewed on: 14 Mar 2019
So very helpful and patient to so many questions. Very congienaly
Working with Michelle Harvell, you will have access to:
- An experienced travel guide whom you can rely on before, during, and after the trip
- Exclusive luxury resorts and properties
- Once in a lifetime experiences
Explore with the Best
Virtuoso Advisors are constantly pushing the boundaries in unique travel experiences.
Alliance programs are unique tailored experiences exclusive to travelers working with Virtuoso Travel Advisors.
learn more
France
Bahamas
Dominican Republic
United Arab Emirates
Monaco
Saint Lucia
Saint Martin
Spain
U.S. Virgin Islands
United States - All
Belize