Travel Specialties
Interests
Adventure
Family Travel
Food & Wine
Ocean Cruising
River Cruising
Destinations
United Kingdom
Cayman Islands
Italy
Jamaica
South Africa
Selling Travel Since
2006
My Background
I was born in Jamaica and grew up in the Cayman Islands. My travel career started at Carnival Cruise lines where I spend 2 years. My passion for travel intensified when I worked at Viking River Cruises. I am truly committed to helping my clients create the perfect vacation experience. My background experience is in all aspects of Travel. I have cruised with Viking River, Oceania, Carnival, Norwegian, Celebrity, Azamara, Royal Caribbean, Holland America, Seabourn and Princess throughout Europe, Central America and the Caribbean.
I have 2 kids that I love to spend time with doing anything that includes adventure, culture, food and wine, immersing in to different destinations and other fun activities.
"I haven't been everywhere but it's on my list"
Places I Have Traveled
Reviews and Recommendations for Patrice Thomas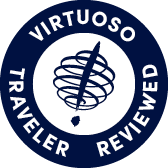 Virtuoso Verified Traveler
All reviews are from confirmed guests sharing exclusive insights
Sort reviews by
Recommended
european charm
By: roswitha
Reviewed on: 06 Mar 2014
Patrice is the best travel agent very professional and helpful. She planted my dream vacation from Barcelona - Rome. Hopefully we can work together again.
Recommended
Patrice is a most helpful and accommodating lady. Goes out of her way to help.
By: Eva L.
Reviewed on: 01 Jul 2015
Have recommended Patrice to others. Thank you.
Recommended
Highly recommended
By: Not provided
Reviewed on: 25 Mar 2014
Recommended
By: Not provided
Reviewed on: 23 Mar 2014
Please write at least 15 characters
Recommended
Eternally Grateful
By: Terry
Reviewed on: 28 Apr 2014
Patrice has become a trusted friend, not just a travel agent.  She pays great attention to detail, and looks out for our interest as well as that of the agency.  She is now our agent of choice for any future cruise plans.  Your agency is most fortunate in having an employee of such evident quality.
Recommended
The Best
By: Charlie170
Reviewed on: 05 May 2014
We had an excellent trip! Everything was as planned by Patrice. Flights good and on time and cruises always go well. Big thankyou to Patrice.
Recommended
I highly recomend Patrice Thomas
By: Cristina09
Reviewed on: 11 May 2014
Recommended
Wonderful Cruise
By: Daryl
Reviewed on: 31 May 2014
Patrice took care of everything for us.  We had a great room with a balcony and most sightseeing tours were included.  She kept in contact with me the whole time before we left on the cruise, just to make sure we were satisfied with everything.  She made suggestions for our air travel, travel insurance, etc., and more or less led me by the hand.  Patrice even called me after I got back home to see if everything went well and to make sure I had a good time.  I will definitely ask for her help when we travel again next summer.
Recommended
highly recommended
By: KM
Reviewed on: 29 Jul 2014
Was wonderful, helpful with every step & every question we had
Recommended
Bill's Excellent Adventure
By: BillB
Reviewed on: 25 Jul 2014
We  had a fantastic time on this Danube cruise and I would highly recommend it to all.   The cities visited were all unique in their geography and history and the tour guides had great knowledge of local and past events which had taken place.  The new Viking longships are tremendous, you cannot tell that the ship is moving unless you look out the windows.   The food on board was very good, especially the evening of the German buffet.  We especially liked Budapest and Passau, and the three days post trip in Prague were well worth it, especially the location of the hotel which was very close to the old city.  The only recommendation that I would make is that Viking needs to let people know that there is a LOT of walking involved, most of it on very old cobblestone streets.   I would highly recommend this trip to all others.
Recommended
Friendly and courteous
By: West
Reviewed on: 16 Aug 2014
My family and I had a great time. Patrice answered all our questions and returned our calls promptly.
Recommended
A MUST DO EDUCATIONAL ADVENTURE
By: DICK
Reviewed on: 07 Sep 2014
The cruise to the Baltic lived up to the excellent previous experience with Oceania. Patrice Thomas is the most hands-on travel advisor we have ever had. Her airline arrangement were the best ever, and the transfers went off without a hitch. The on-shore tours were really good, with perhaps one exception, and the only constructive comment is that from the beginning of the cruise we were overwhelmed with po9rt tours and not enough down-time. In the future we will find a cruise that paces our short visits a little better, and plan for some at-sea days just to get caught up. This comment should be helpful to other of our ripe old age of 75 each. We are currently booked on another cruise to the Pacific down under. We cannot wait. We love the cruise, Dick and Tish McCarthy
Recommended
excellent work
By: dd
Reviewed on: 26 Sep 2014
Patrice is a very dedicated & professional travel agent. She takes a good care of every issue, big or small, to our full satisfaction. No wonder we are going to use her services in our next vacation. She is the best:-)
Recommended
The best. I now call her a friend. She was excellent!
By: Ed
Reviewed on: 09 Nov 2014
A friend set this trip up with Patrice and I had the opportunity to talk with her and Tina on several occasions leading up to the trip. Tina was extremely helpful when we faced a couple of last minute limo scheduling problems. They we solved while in the air on our way to Rome. We really enjoyed meeting Patrice on the cruise and spent a lot of time with her during those 10 days.
Recommended
Great Job!
By: brownc170
Reviewed on: 20 Nov 2014
Patrice did a great job of getting us a good cabin and all the credits we were due.
Recommended
Missed It - Due to Surgery
By: RB
Reviewed on: 02 Dec 2014
Sorry to say we missed the trip due to Bob having to have quadruple heart by-pass surgery two days before. We hear from those who went they had a grand time.
Recommended
Patrice Thomas outstanding customer service
By: Senegal
Reviewed on: 03 Jan 2015
Patrice had planned several cruises for my husband and I and has gone out of her way to make sure everything was well planned and called several times before and after our trip .We are so glad she is helping us plan our next cruise Thank you Patrice for all the hard work you put in for us ,Going Places is very lucky to have her
Recommended
The verdict is out
By: billdupin@sbcglobal.net
Reviewed on: 27 Nov 2014
We have NOT taken a trip which will occur in February 2015, so no evaluation is called for. Bill Dupin
Recommended
great and prompt service
By: Caco
Reviewed on: 03 Dec 2014
Patrice provided very efficient and prompt service. She provided all the information we needed to plan our trip which we greatly enjoyed.
Recommended
COMPETENT ATTENTIVE SERVICE
By: MRCOHETA1
Reviewed on: 14 Dec 2014
PATRICE IS ALWAYS ATTENTIVE AND FOLLOWS UP TO MAKE SURE EVERY DETAIL IS ACCOUNTED FOR. I APPRECIATE THE FACT THAT SHE CHECKS IN ON AN ONGOING BASIS EVEN THOUGH I MIGHT NOT HAVE A BOOKED CRUISE AT THAT TIME.
Recommended
riviera experience
By: bill
Reviewed on: 01 Mar 2015
the trip was fine. food was very good while the cabin and service for the cabin was marginal.
Recommended
Most caring and detailed professional trip planners
By: Dick and Tish
Reviewed on: 30 Mar 2015
Patrice Thomas and her team are the very best and most attentive travel advisors anywhere. She held our hands in virtually every step of the cruise planning experience; they even made sure we are on our flight and once we missed a flight so they re-booked us immediately on another flight in order to make the scheduled cruise departure. I cannot recommend any other travel service more than and Going Places Travel, and specifically Patrice Thomas!
Recommended
Expert, friendly,conscientious
By: Lee62
Reviewed on: 13 Mar 2015
Patrice provides friendly, conscientious and reliable professional service. She is also sensitive to personal needs and requests of her clients. Highly recommended!
Recommended
Helpful, friendly, wonderful!
By: Franny
Reviewed on: 02 Apr 2015
My traveling companion had much more experience than I; I needed a lot of help. Patrice provided it with patience, expertise and humor, too. I look forward to working with her (often) in the future. She's the best!
Recommended
The best travel agent I have worked with in years.
By: Carrot
Reviewed on: 08 Apr 2015
Excellent a real asset to your firm
Recommended
The best!
By: Paul
Reviewed on: 01 May 2015
Patrice is the best travel agent we have ever had. She is pro-active, very meticulous, she knows our needs and plans accordingly, she has been a terrific advocate for us with Oceanea cruises, friendly, very easy to work with, she keeps us posted on new itineraries opening up. We always look forward to working with her !
Recommended
Great Experience
By: Cory S.
Reviewed on: 06 Jul 2015
Patrice was recommended to us by my in-laws. We had a great experience working with Patrice, we gave her our budget and a few ideas for destinations. We were very happy with her recommendations and had an excellent time at our choice. Patrice took care of everything and would check in periodically with details to keep us informed and make sure we had all the answers to our questions. She was very friendly and accommodating. We will definitely use Patrice for future trips! Thanks Patrice.
Recommended
Exemplary Services
By: Maggie
Reviewed on: 01 Sep 2015
My husband and I have traveled to over 70 countries, 7 continents and now all 50 states and we can TRULY say that the trip "America's Great National Parks" planned by Patrice Thomas - was the BEST trip EVER! We traveled with several members of our family and friends, and everyone is still talking about this trip!. Everyone enjoyed it. We learned so much about our OWN country, and the experience of the train ride was fantastic. Food was outstanding. Our tour guide was the GREATEST! Patrice really outdid herself with this trip. We are seriously thinking about taking another train trip because we enjoyed it so much. Since Patrice Thomas has been our travel agent, we have had nothing but GREAT services and GREAT trips. Wouldn't dream of using anyone else...
Recommended
AMAZING
By: Smookum50
Reviewed on: 10 Aug 2015
This trip was on my bucket list....I never dreamed that I would be able to go to Italy in this lifetime..Such an amazing journey....Great Food & wine...the ship was beautiful & elegant...I loved the whole package, Italy & the ship....loved it so much that I booked another cruise for June of 2016....cannot wait.....ITALY/FRANCE & SPAIN here I come again!!!!!!!!!!!!!!!!!!!!
Recommended
Patrice Thomas = The best !
By: Paul K
Reviewed on: 25 Aug 2015
Patrice Thomas continues to be our favorite travel agent in + 30 Years of travel. She is proactive in securing advance access to interesting itineraries, she is meticulous in arranging and executing travel arrangements and her upbeat and "can do" personality makes her always a pleasure to deal with. In short, she exemplifies the very best at Virtuoso !
Recommended
Kind and Patient!!!
By: Emme
Reviewed on: 12 Dec 2015
I really appreciate Ms. Patrice Thomas as she had to have much perseverance and patience with me and friend. She is very professional and kind.
Recommended
Another great Oceania cruise.
By: SCL
Reviewed on: 04 Dec 2015
This was a great trip. Patrice really helped us in advance so all we had to do was relax and enjoy the ride. Oceania really knows how to take care of its guests. The food was excellent. The staff were always pleasant and on top of our needs. I would recommend this cruise to anyone.
Recommended
Great service...always there to help...
By: Bev 80
Reviewed on: 13 Dec 2015
Patrice is an excellant travel advisor...she is always there to answer any questions and find solutions...We have been dealing with her for some years now and I never hesitate to rercommend her to fellow passengers....She knows her business well and I feel comfortable dealing with her rergarding any travels we do...She is a keeper!!!!!!
Recommended
Excellent customer relations
By: Dell 4
Reviewed on: 15 Dec 2015
Excellent service
Recommended
Excellent service
By: Indi345
Reviewed on: 04 Jan 2016
Ms. Patrice was an amazing trip advisor. Her service was top of the line. Such a friendly, polite and helpful lady.
Recommended
Good Service from Patrice
By: Charlie
Reviewed on: 11 Feb 2016
Patrice provided us with good information and service for our cruise.
Recommended
Great Service
By: Patty
Reviewed on: 19 Mar 2016
Everything was wonderful!!!
Recommended
Excellent service
By: Dubyap
Reviewed on: 25 Dec 2017
Patrice is professional and thorough provides follow-up and keeps in touch. Great support.
Recommended
air flights were very disappointing
By: julie
Reviewed on: 17 Apr 2016
Hi Patrice- the ship was very nice and we relaxed in the beautiful sunshine. The biggest disappointed was the airline arrangements and we talked about that before departure. As I had expressed older adults, 85 and 81, having to wake up at 400am and travel Dtw to Mia via DfW was ridiculous. My parents were exhausted by the time we arrived. I just feel this is not the way to start a vacation and Oceania is a first class operation. They should offer a better option for people to fly to their destination. thanks for asking
Recommended
Good and friendly service
By: Roinek
Reviewed on: 03 Jun 2016
A great vacation. All members of party (7) enjoyed the Beaches at Turks and Caicos. The food was very good and the service at all Seven restaurants was excelent. I would recomend your selection of vacation spot to anyone. A couple of not so good items. The requested disabled room was not set up for anybody handicaped. No hand rails in the bathroom and the bath was like an ice rink. In fact the room was just like a standard motel room. We had to find our own wheel chair as the hotel did not have one. We found out as we checking out that we could in fact rent an elecrtic chair from the hotel Try not to shedule anybody thru. Miami. Distances between gates were very long plus it was like a foreign country.....NOBODY SPOKE ENGLISH. When you asked a question, all you got was a blank expression. Thanks for giving us a long time between flights as imigration and customs in Miami were terrible and I am sure we would not have made the connection had the time been any shorter.
Recommended
Five Star Service!!
By: KN-TX
Reviewed on: 13 Jun 2016
Patrice Thomas is a Five Star Service Oriented Advisor! Myself and my entire family have worked with her on many various vacations. She is easy going, extremely efficient and knowledgeable and very friendly! She always goes over and beyond the call of duty and is very professional at all times. Patrice even has a wonderful sense of humor especially when I need it! She and her concierge, Tina Buswell were wonderful each time and I look forward to working with them again in the near future. Thank you again Patrice for helping us to make our trip so memorable! You are a breath of fresh air in the business world today! Kind Regards, KN-TX
Recommended
Top of the Line Service
By: In Love with Europe
Reviewed on: 24 Jun 2016
Patrice is the ultimate advisor..she takes care of it all!! I am so fortunate to have her taking good care of me & my travels. These past two trips to Europe have been AMAZING!! There will be many more travels for me & I hope that Patrice is there to take care of things..I have truly fallen in love with ITALY, FRANCE and SPAIN!! Thank you for helping to make my dreams come true...Patrice is truly and asset to your company.. Thank You for helping me with my AMAZING JOURNEY!!
Recommended
Knowledgable and Professional
By: Luckygirl63
Reviewed on: 28 Jun 2016
It was a pleasure to work with Patrice from start to finish. She provided valuable information and guidance knowing I was a "virgin" to the cruising vacation experience. The onset of our trip started out with a luggage mishap that could not be satisfactorily explained by American Airlines. When I reached out to Patrice in desperation she was more than willing to help track down my luggage and make sure it made it to the ship. She also arranged an overnight stay at Hotel Borocco in Rome along with transportation to and from the ship / airport. All my anxiety was unnecessary as I was working with one of the best in the travel industry. I truly look forward to the upcoming cruise in February / March and knowing that Patrice will be there to offer her guidance. Kindest Regards
Recommended
Easy peasy
By: Andremc
Reviewed on: 21 Jul 2016
Patrice was very helpful in coordinating a trip of 10 adults in renting a villa in Barbados. She facilitated the booking of the villa, the flights, and everything else we needed. Arrangements were made so that we could all pay individually and were on our own separate trip insurance, so we had no issues when one of us was unable to go at the last minute. We had a blast, and didn't have to worry about anything once we arrived, as everything was already taken care of by Patrice. Will be working with her again in the near future.
Recommended
Viking river cruise russis
By: Ingrid
Reviewed on: 04 Aug 2016
Best trip I ever took. Patrice and Tina were so helpful with all my questions and concerns. I will be in touch Whenever I am "rich" enough for another trip. Ingrid
Recommended
Expert personal service
By: M&M
Reviewed on: 21 Aug 2016
Patrice handled the arrangements for our group of 10 with an unparalleled degree of professionalism. She was attentive, responsive and diligent. Every derail was taken care of, and it all went exactly as planned, without a hitch. She made our trip worry free and flawless. She is a true asset to your company. We will always recommend her services to all our friends and family, and will turn to her in the future.
Recommended
Superb food
By: Bill B
Reviewed on: 26 Aug 2016
We really enjoyed the cruise, especially the trip to the Normandy Beaches. The tour guides were fantastic and had an unbelievable amount of knowledge of the past history of the region which put everything that we saw in perspective. This was our third Viking cruise and I would have to rate the cuisine by far the best that we have ever had, each meal was a 5 star gourmet feast and the servers were great, they knew what your preferences were after the first night or two. We really enjoyed Hugo who kept re-arranging the silverware on the table after each course like a deranged devotee of Emily Post. it was hysterical. We had great weather other than a little rain when we went to the castle, which was quite a climb, but the guide took it easy so everyone was able to make it to the top. Even though the ship docked , the ship docked outside of the city, the shuttle was convenient for getting into Paris so this should not be a concern for future travelers.
Recommended
Resort Beautiful
By: AmPm
Reviewed on: 05 Sep 2016
I had a wonderful trip at the Breathless Resort in Punta Cana. The resort was beautiful and the staff was great. All the amenities were at your fingertip. The common areas were always well maintained. The resort does a wonderful job honoring birthdays and other personal holidays. I had the most wonderful massage I have ever had in my life. It was if the masseuse learned a totally different methodology from their U.S. counterparts for delivering the most therapeutic massage. Out of all of the wonderful experiences, I was a little disappointed in the shopping tour. At our request, our tour advisor provided a shopping tour just by placing a phone call. A driver picked us up to take a miles away to a small, older building that had somewhat of a limited selection. There was better shopping right out side of the resort and on the resort itself. All in all, I had a great time.
Recommended
awsom
By: nodlah
Reviewed on: 24 Sep 2016
I would definitely recommend Patrice to plan any of my friends and coworkers vacations .
Recommended
Perfect service
By: Eta
Reviewed on: 25 Sep 2016
Everything went perfectly well excellent personnel and sevice
Recommended
Rome
By: Bren
Reviewed on: 24 Oct 2016
I had the best time ever and the service was awesome and I do thank Patrice for the help with this trip and will do it again
Recommended
great advisor
By: liz2710
Reviewed on: 21 Dec 2016
Our trip was wonderful. As usual Patrice took very good care of us. We could not be happier and already have another trip planned. Patrice always does what she says she will do and always gets back to me very promptly. That is a wonderful quality and one that is very much appreciated.
Recommended
All bases covered
By: bev
Reviewed on: 09 Jan 2017
My experience with Patrice is a continuation of my aunt and uncle's experiences with her over the years. She and Tina continue to provide outstanding service, making sure all the bases are covered. They are patient as I walk through everything for my aunt's and my trips. Couldn't be happier.
Recommended
By: Mac
Reviewed on: 14 Feb 2017
Great..she is a nice person to work with...
Recommended
Dog Lover Cruiser
By: Dog Lover Cruiser
Reviewed on: 21 Mar 2017
Patrice is FANTASTIC. Takes care of every detail promptly and efficiently.
Recommended
Patrice
By: Karenlowe
Reviewed on: 12 Mar 2017
Patrice was very professional.
Recommended
Happy Trails:)
By: Smooches
Reviewed on: 13 Mar 2017
Patrice is amazing!!! Always there for us....She makes sure that things run smoothly for our travel group....We look forward to working with Patrice for our world travels.
Recommended
Patrice Thomas
By: Pirate
Reviewed on: 19 Mar 2017
She is superb .
Recommended
Great
By: kay
Reviewed on: 07 May 2017
Patrice was wonderful as always
Recommended
First class advisor......
By: Bev
Reviewed on: 08 May 2017
Patrice is a great travel advisor...She goes out of her way to help us when we have questions or problems....She even goes so far as contacting us on weekends ..She is always looking for the best deal for us..very helpful in finding what is best for us....We have been using her services for all our travel needs for several years and highly recommend her.
Recommended
Patrice our travel/cruise consultant
By: Gerry
Reviewed on: 08 May 2017
We are working with Patrice for the last five years and she is still our best travel consultant
Recommended
Always on top of things
By: Nebgirl
Reviewed on: 26 Jun 2017
Patrice and Tina are a dream team. Working with them, I know everything is going to be done correctly. They are there to answer every question, recheck every detail, and follow up on anything that I raise. I couldn't be happier with the service I receive and would never hesitate to recommend them!
Recommended
Spain
By: Michelle
Reviewed on: 24 Sep 2017
Excellent customer service.
Recommended
My Cruise September 2017
By: Lindalove
Reviewed on: 23 Sep 2017
It was a pleasure working with Ms P. Thomas. She was always very pleasant when I called her with questions and she knew the right answers. Really great to work with when planning a cruise or any type of travel you are interested in. I would recommend her to everyone who wants to travel. Thanks for everything
Recommended
Very professional
By: BRIAN
Reviewed on: 24 Oct 2017
Patrice has booked a number of cruises for us and all have been as we expected thanks to her knowledge and wisdom Thanks to her
Recommended
AHI Italt
By: Crinks
Reviewed on: 04 Nov 2017
Fine. She and Tina handled our airfare. Great job. We were pleased with results.
Recommended
Always on top of things
By: Bailey's mom
Reviewed on: 12 Nov 2017
I really enjoy working with Patrice and Tina. I don't worry when they are handling my arrangements. I know that they will stay on top of everything and will listen to my questions and concerns and then take care of whatever the concern is.
Recommended
review
By: kathryn paine
Reviewed on: 03 Dec 2017
working with Patrice is always great.
Recommended
My favorite travel agent....
By: Bev
Reviewed on: 15 Dec 2017
Patrice is very easy and informative to work with..She always tries to help out with problems you might have..She never seems to get tired of the myriad of questions that I throw at her...Very good at her job...She is a Special Person....
Recommended
Very Efficient and Caring
By: Juanno
Reviewed on: 17 Mar 2018
She was referred to us by the couple we traveled with. She immediately took care of our booking and converting dinner/show issues to match the other couple since we booked later. All the docs were done and payments seamlessly made. She contacted us several times to verify if we had any concerns or changes and just called today to ask how the cruise went and if we wanted to book again. Very professional.
Recommended
Best Cruise Consultant Ever
By: Sue
Reviewed on: 07 May 2018
Patrice is really the best. We have worked with her for several years and have never had a problem with her assistance. She learned about us and has made great suggestions for our cruises. She is always available and knows her job. I would recommend her to everyone.
Recommended
Great person to work with,
By: Bev
Reviewed on: 31 May 2018
Patrice has been our TA for several years now and she has never let us down...She is always available to answer questions Or help in any way...She adds a little personal touch to our trips...whether it is cruising or a land package....
Recommended
Family trip back to New Jersey
By: Marvles
Reviewed on: 01 Jun 2018
I Have worked and booked our travels with Patrice Thomas for the past 8 years. It was all WONDERFUL No travel specialist could be more professional or more caring.
Recommended
Amalfi the Italian Paradise
By: Jacque
Reviewed on: 11 Jun 2018
Fantastic there were no disappointments.
Recommended
Viking Cruise.
By: JJ
Reviewed on: 24 Jun 2018
Patrice was very helpful and always available.
Recommended
Excellent Coordination
By: MP
Reviewed on: 18 Jul 2018
Patrice and her team did a wonderful job of coordinating not only the tours that I had decided I wanted to book but also hotel pickup and drop off which made everything su much easier and more relaxed! Everything went off without a hitch! Thank you again!
Recommended
Summit to Bermuda
By: Mermaid
Reviewed on: 22 Jul 2018
Wonderful ! She was very helpful. She kept in touch with us and she booked the specialty restaurants for us.
Working with Patrice Thomas, you will have access to:
- An experienced travel guide whom you can rely on before, during, and after the trip
- Exclusive luxury resorts and properties
- Once in a lifetime experiences
Explore with the Best
Virtuoso Advisors are constantly pushing the boundaries in unique travel experiences.
Alliance programs are unique tailored experiences exclusive to travelers working with Virtuoso Travel Advisors.
learn more
United Kingdom
Cayman Islands
Italy
Jamaica
South Africa