Nathalie Liu
Rolling Hills Estates, CA United States
Travel Specialties
Interests
Ocean Cruising
River Cruising
Beach & Sun
Food & Wine
Adventure
Destinations
Antarctica
China
French Polynesia
Germany
Italy
Selling Travel Since
2010
My Background
I worked at LAX for American Airlines for almost 30 years. With my travel benefits I was able to travel extensively. I decided to retire to put my travel knowledge and experience to a better use.
I had met the owner of my Travel Agency on a cruise. I gave a hands on tour of Marrakech, as I had been there before. The immediate response was retire and work with me. So 9 years later I did.
Some people have a backyard with a fence around it. My backyard is planet earth. Every place one visits has an interesting history and a culture of it's own. I enjoy that experience and would like to assist those wanting to see the world to have their own experiences.
I am now in my in my 7th year of Cruise and Travel Planning.
Places I Have Traveled
Reviews and Recommendations for Nathalie Liu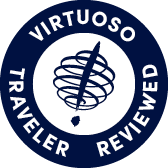 Virtuoso Verified Traveler
All reviews are from confirmed guests sharing exclusive insights
Sort reviews by
Recommended
Great service.
By: Rosie
Reviewed on: 19 Apr 2016
The cruise was as described on the Celebrity Brochure. We enjoyed the cruise and the total trip. Nathalie was very responsive to questions before the cruise and was a help in planning the trip.
Recommended
The best and knowlable service
By: veronika 12
Reviewed on: 11 May 2016
Nathalie is very informative give you the best advice and takes care of your trip promptly
Recommended
Friendly and Caring!
By: normainca
Reviewed on: 26 May 2016
Nathalie did a great job of organizing our trip. She went beyond when trying to correct all the mistakes made by Pleasant Holidays, and made sure all our paperwork and information was in order before the trip.
Recommended
Amazing
By: Disney
Reviewed on: 01 Jun 2016
Nathalie was amazing and set everything up perfectly.. I didn't have any issues.
Recommended
Great responsive service
By: Elaine 1
Reviewed on: 20 Jun 2016
Nathalie was wonderful in both her information and her follow through. She is very knowledgeable and very helpful. I will certainly use her in the future.
Recommended
Knows her s#$$!
By: SDM227
Reviewed on: 24 Jun 2016
Nathalie is by far the best travel agent I have ever used. She knows all the in and outs that can make a great trip even better. She is an expert at finding exactly what you want at the best price possible.
Recommended
thoughtful
By: grandma92
Reviewed on: 28 Jun 2016
Loved the trip. Nathallie did a great job of going behind the scenes and straightening out the messes that were caused by Pleasant Travel. She saw to every detail and when I called with questions she answered them or found out the answers and returned my calls. Necessary paper word was delivered nicely.
Recommended
More than just a TA
By: Von
Reviewed on: 07 Jul 2016
Nathalie is the best. We've known her for six years and used her for several trips. Her knowledge is unmatched and we know she genuinely cares about us and our happiness. Above and beyond is her standard. I've recommended her to friends that have used her services and they sing her praises too. It's nice I can feel confident recommending her. We look forward to a long relationship!
Recommended
Great Itinerary, great value for the money.
By: Suzy 70
Reviewed on: 12 Sep 2016
My travel agent (Nathalie Liu) was amazing from A to Z. Her recommendations helped us to make the best out of our trip. The food in the Buffet was incredible, great variety. The dining room food (dinner) was repetitive. Most days we ate in the Buffet. The Entertainment was very good, and the staff were friendly.
Recommended
Nathalie is a Gem for travel door
By: Horse Country people
Reviewed on: 04 Oct 2016
When I called Nathalie Liu, for planning a trip to Ireland, she was always very effective and helped me to book a very nice hotel in downtown Dublin for a very good price ( and she always able to give me 4 different choices of Hotels to choose with their address and pictures and sent to my e-mails), and the insurance she found for us was also very affordable. She also packed all the information packed very neatly and went through all the information before we took off for the trip for over an hour and she also printed out the map, and make sure we know where to go from Dublin Hotel to the rental car. She is SUPER!
Recommended
Friendly Ally
By: Richard
Reviewed on: 03 Nov 2016
I recently traveled to southern Germany and Austria with family members from that area. Nathalie was a friendly ally to coordinate with us to acquire airfare, rental car, hotel reservations, insurances and information for sightseeing options. Our party's travel origin, destination & dates were different, and our lodgings along the way were a rather complicated combination of using family accommodations and hotels. Significant coordination and communication skills were required to create a flawless plan and to keep our own involvement to a minimum. We were not 100% successful; but overall, I was generally pleased with the help we received. Nathalie has good knowledge of certain things not to be missed in this area. One note in particular: I would recommend not staying at Hotel Elefant in old town Salzburg if you have a car, lots of luggage and/or elderly people; access is simply far too troublesome.
Recommended
Personal Service
By: nancyinne
Reviewed on: 15 Nov 2016
Everything was handled well, documents were delivered on time with special service! Trip went smooth. Pick up in Lima was waiting and friendly. Day trip in Lima was arranged and was excellent. Call to Airline for special meal was taken care of. Thanks for everything
Recommended
Mexico and Sea of Cortez.
By: Ginger
Reviewed on: 25 Nov 2016
Overall the whole trip was pleasant and restful. Food was good and there were many choices. The service was impeccable. The ship appears to be wearing down...Lots of rust and noise in the bathroom pipes.
Recommended
wonderful experience
By: cmeza
Reviewed on: 27 Nov 2016
Was a great experience- Nathalie kept us informed and reminded us of necessary paper work every step of the way. The chocolate covered strawberries were a wonderful surprise for our anniversary!! I recommended her to all our friends!
Recommended
Outstanding Customer Service
By: GeorgiaCruiser
Reviewed on: 17 Jan 2017
Nathalie did an amazing job arranging our Royal Caribbean Cruise on The Oasis of the Seas. The Crowne Loft Suite we stayed in was amazing and all of the extras were top notch. If you are looking for a great stress free vacation have Nathalie plan your next cruise! I know we will definitely be using her again!!!!!! THANK YOU NATHALIE
Recommended
Nathalie for Regent cruise
By: Frank
Reviewed on: 07 Dec 2016
Excellent from beginning to end. We are happy and intend to continue working with Nathalie. 100 out of 100.
Recommended
Absolutely Epic
By: Gramma Gay
Reviewed on: 12 Jan 2017
Nathalie did an incredibly detailed, thoughtful , creative and personal job of planning this trip. Everything went off like clockwork and each experience was pure gold. We worked together wonderfully.....It wasn't easy planning a wedding, two anniversaries and fun things for these diverse ages, but everyone had a ball playing together as a family. She even scheduled it so we were off the crater two hours before it exploded! LOL! I fully intend to go by and thank her in person and show her some photos very soon. Life since we got back has been crazy, but I promise to do that. She deserves enormous praise and thanks from all eleven of us for a delightful start to the new year.
Recommended
Nathalie review
By: Ttd
Reviewed on: 12 Sep 2017
I had an excellent working relationship with Nathalie. She was very attentive to our needs and requests. Due to her extensive travel experience, she provided a lot of recommendations and suggestions that helped plan our trip. She was very good at following on all of our questions. I would recommend Nathalie to all our friends and family members.
Recommended
Mr.
By: Cruise Lover
Reviewed on: 15 Oct 2017
Nathalie always can find the best deals for us. She always take good care of all the details. We are pleased with her service.
Recommended
Nathalie, the best agent you could ask for
By: Yi
Reviewed on: 02 Nov 2017
Nathalie is very knowledable, patient, responsive, and most of all, she is as caring as a best friend!
Recommended
Exceptional, knowledgeable, professional!
By: KJW
Reviewed on: 18 Jan 2017
My husband and I have worked with travel professionals in the past and Nathalie is far and above the best travel professional that we have ever worked with, she is absolutely incredible. We booked a southeast Asia cruise and she managed every detail for us. Nathalie has extensive travel experience in that region of the world so she was able to provide guidance and recommendations, which we greatly appreciated as this was new territory for us. Nathalie went above and beyond in helping us with our trip including our airline reservations, which I managed myself via frequent flyer. We needed her assistance with some lost luggage and I cannot say enough how helpful she was and she was responsive at all hours of the day and night. She is truly one of the very best.
Recommended
Beautiful ship
By: Jinxie
Reviewed on: 14 Jan 2017
Beautiful ship, delicious food. Shower too small. Would not repeat the itinerary. Panama Canal was awesome, Acapulco beautiful and Cabo always great! San Diego was cancelled to the disappointment of many passengers. Other ports of call were just ok, with the exception of the volcanoes spewing in Nicaragua. All in all, though, the sixteen day cruise vacation was a delight.
Recommended
Great help
By: Lyle
Reviewed on: 27 Feb 2017
We have worked with Nathalie on many occasions. She is always looking out for the best deals for us and jumps on discounts and upgrades if they are available. Also appreciate her knowledge and insight. We appreciate the "goodies" that she provides for us once we are on the cruise ship.
Recommended
excellent service
By: zapeter
Reviewed on: 10 Jun 2017
Nathalie organised our cruise with Norwegian to Hawaii islands. She advised to book pre- and post cruise hotels and shore excursions. Everything went smoothly, we had an unforgetable vacation.
Recommended
I don't understend
By: Margaret
Reviewed on: 22 Jul 2017
Working with Ms.Nathalie Liu was very good . She was very helpful in all areas to help me and arrange everything possible for my trip.
Recommended
Amazing Trip
By: Zsuzsi
Reviewed on: 20 Aug 2017
As always, she went over and above. This is the second time we have sailed to Alaska. First time through another agency. What a difference!! Nathalie made sure we were advised what are the "do not miss events, places". Not only did she know the ship from first hand experience, but let us know about local transportation, tours, museums. She even knew where to shop, and for what to buy. She is a keeper for life. After arriving home, a "Welcome Home" card was waiting for us. Not only I would recommend, but HIGHLY recommend her. She is the BEST!!!
Recommended
Nathalie is the best!
By: Denean
Reviewed on: 07 Sep 2017
I have been using Nathalie for all our Caribbean summer vacations for a long time now. I can count on Nathalie to take good care of us, and following through on our reservations and following up before, during and after. Nathalie is my go-to travel advisor.
Recommended
Disneyland Aulani - 2017
By: D. Ramirez
Reviewed on: 11 Sep 2017
Greetings, My kids and I have been saving for this incredible vacation to Disneyland Aulani (Hawaii) for the last four years. Well, happy to say it came to fruition this year. I could not have organized our trip without the help of travel agent Nathalie Liu. Her commitment to our itinerary was exceptional. Her customer friendly emails and communications were much appreciated. I would recommend Nathalie Liu to anyone who enjoys professional traveling advice or, assistance with planning a vacation of a lifetime. Thank you Nathalie Liu
Recommended
Great Experience
By: Suzy
Reviewed on: 30 Nov 2017
It was great to work with Nathalie from the first phone call on. As we were on the waiting list with Crystal, she not only followed up with the company, but let us know what was going on. After our reservation was approved she did not stop working with us. Arranged pick up at the airport to the hotel in Rome, and another pickup from the hotel to the ship. She picked a hotel for us in Rome, in a great location, great price. She even recommended restaurants around the hotel. She was explaining everything and she was there every step of the way. Her knowledge is remarkable. I am glad we found her. She is a true GEM, a keeper. We are looking forward many, many more opportunity to work with her.
Recommended
Birthday Mexican Riviera cruise 2017
By: pvnessie
Reviewed on: 30 Dec 2017
Nathalie was beyond conscientious, reminding me of approaching deadlines, making sure that payments were made on time around holiday schedules, making recommendations for vacation enhancements suitable to our tastes and preferences. I was surprised that she arranged for the ship's celebration of my birthday. She even called on day of sailing and post cruise, and sent me a birthday treat onboard.
Recommended
Nathalie Liu
By: Svrob95
Reviewed on: 12 Jan 2018
This is our second time working with Nathalie and for good reason. She is very organized, most resourceful and knowledgeable in her field. Both trips (Alaska and Norway) were wonderful. Though she had little to do with the fantastic weather conditions, her recommendations were extremely helpful and well received. Plus, she is a very nice and friendly person. Its because of this, we'll use her services again and recommend her as an experienced travel agent.
Recommended
Caribbean
By: Doc
Reviewed on: 20 Jan 2018
Nathalie is so kind and helpful. She goes above and beyond to help make our vacations enjoyable and memorable. Thank you so much for everything you do and hope to start planning our next adventure soon!
Recommended
Nathalie
By: Jinx
Reviewed on: 19 Jan 2018
She is caring, generous and informing. We have sent her clients.
Recommended
Outstanding Service Yet Again!
By: KJW
Reviewed on: 22 Jan 2018
Nathalie is outstanding at her job, she is thorough, professional, responsive, she is excellent at suggesting things to us. We could not be happier with the quality of service that she provides, she is a stellar travel professional, she is truly the best.
Recommended
Seychelles.
By: A
Reviewed on: 26 Jan 2018
No problems whatsoever. Kind, helpful and expedient especially once my work schedule shifted against my will forcing me to shift the trip dates 3 times. She will be my first call for all vacationing travel plans.
Recommended
How to do it right
By: Luv nat
Reviewed on: 04 Feb 2018
Excellent -well knowledged
Recommended
HAL Feb 2018
By: Roo
Reviewed on: 10 Mar 2018
Excellent! She was clear, thoughtful, timely and had great informative information for me.
Recommended
Thank you
By: Margaret
Reviewed on: 17 Mar 2018
Excellent. She got the best price for the Cruz and Airline. Everything was very well preperd. Thank you Nathalie you are excellent professional, who cares for your passengers - also like to Thank you for your gifts! Warmly, Eva Trenk
Working with Nathalie Liu, you will have access to:
- An experienced travel guide whom you can rely on before, during, and after the trip
- Exclusive luxury resorts and properties
- Once in a lifetime experiences
Explore with the Best
Virtuoso Advisors are constantly pushing the boundaries in unique travel experiences.
Alliance programs are unique tailored experiences exclusive to travelers working with Virtuoso Travel Advisors.
learn more
Antarctica
China
French Polynesia
Germany
Italy
Iceland
Netherlands
United Kingdom
Vietnam
United States - All
Maldives
Norway
Thailand
Switzerland
Singapore