Travel Specialties
Interests
Sports & Outdoors
Escorted Tours
Independent Tours
Ocean Cruising
Air Travel
Destinations
Italy
United Kingdom
United States - All
France
Mexico
Selling Travel Since
1978
My Background
I have been with Gateway Travel since December 2001. However my journey began in February 1978 with Book Couzens Travel.
In the 30 plus years I have been a travel agent I have been afforded priceless experiences. The earliest and still the most memorable is flying with Mother Teresa back to Italy.
I feel that a trip is designed to make lasting memories. Therefore I make sure the componants I book live up to their expectations.
Places I Have Traveled
Reviews and Recommendations for Debbie Aras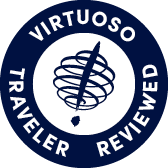 Virtuoso Verified Traveler
All reviews are from confirmed guests sharing exclusive insights
Sort reviews by
Recommended
Highly recommend
By: Katy
Reviewed on: 13 Jan 2014
-Always gets back to you in a timely manner -Gets deals that you cannot see on-line -Puts your mind at ease, and always willing to answer questions. -Nice to work with!
Recommended
highly recommend
By: irwin60
Reviewed on: 01 Feb 2014
Debbie was great to work with as always and the Riu Bambu and Punta Cana are great this time of year. Weather was excellent.
Recommended
Attentive and Personal
By: Trina
Reviewed on: 19 Feb 2014
Planning a group trip is never an easy thing, but with Debbie's help it has gone more smoothly than I had ever imagined.  Debbie has been very attentive to every one of our travel needs and extremely patient with our ever-changing plans. All reservations have been book promptly and she always keeps us informed on changes. She is a delight to talk to and gives each traveling member the best personal service.  We are very pleased to have Debbie's assistance with booking hotels over seas and air travel.  It has been a delight working with her and would highly recommend her to anyone who needs a travel agent.   
Recommended
Excellence Punta Cana
By: Brian357
Reviewed on: 24 Feb 2014
Recommended
Highly recomended
By: Neal
Reviewed on: 15 Mar 2014
Always very helpful and cheery!
Recommended
Vacation Planning Made Easier
By: LOParadise
Reviewed on: 22 Apr 2014
My husband and I have been utilizing Debbie's expert travel services for years. Her in-depth knowledge and insider tips are invaluable; she always presents us with a myriad of quality vacations options at affordable prices. Not only is Debbie efficient and dependable, you will always hear a happy,pleasant tone when you call with questions.  She finds the perfect balance between listening to your wish list and  designing a vacation that exceeds your expectations. I highly recommend Debbie to all my family and friends.
Recommended
Great job!
By: Jan
Reviewed on: 27 Mar 2014
Please write at least 15 characters
Recommended
Highly recommed
By: KathyK
Reviewed on: 15 Apr 2014
Debbie has always been very helpful in planning all of our trips. If there is ever a problem she has taken care of it for us very quickly. Debbie has been the best to work with and we will definitely be using her for our future trips.
Recommended
The only travel agent that I deal with!
By: Janora
Reviewed on: 08 Apr 2014
She's always on top of things - never has failed me - easy to communicate with and always follows thru!
Recommended
Highly recommeded
By: Ace
Reviewed on: 24 May 2014
Extremely knowledgeable and very detailed. Would recommend to others.
Recommended
Most efficient and has a handle on my tastes in scenery, activities, food and resorts!
By: Janora
Reviewed on: 10 Jul 2014
Recommended
4 STAR ALL THE WAY
By: RUFFLES
Reviewed on: 28 Aug 2014
OUR FIRST TRIP TO VEGAS AND WE'RE READY TO GO AGAIN! EVERYTHING WAS PERFECT AND WE LOVED THE BELLAGIO AS WELL AS ALL THE COMPS. CHOCOLATES DELIVERED TO OUR ROOM WAS THE ICING ON THE CAKE (NO PUN INTENDED!) THANK YOU, DEBBIE, FOR MAKING OUR FIRST TIME MEMORABLE!!!
Recommended
Great All-Inclusive Resort
By: Shay0307
Reviewed on: 01 Sep 2014
The hotel was fabulous, the food was amazing, and the staff was exceedingly friendly. Overall we had a great time time and would recommend the trip to anyone.
Recommended
Knowledgeable about all aspects of travel!
By: Mary
Reviewed on: 05 Sep 2014
Debbie has booked perhaps nine foreign trips for me, two of which were cruises. She never missed a beat on getting them booked, procuring trip insurance, and seeing that travel documents were all in order and timely received. The follow up was consistent both before and after travel, and I recommend her highly.
Recommended
Always excellent, professional service
By: JP
Reviewed on: 04 Jan 2015
We have used Debbie Aras for our travel arrangements before, and will do so in the future because she is excellent at helping with our needs and budget.
Recommended
Aruba Trip
By: Jules
Reviewed on: 05 Jan 2015
My husband and I had a wonderful time in Aruba, besides the weather being perfect the Ritz Carlton was wonderful as well as the staff. Our room was beautiful and clean, however, we did have a hard time getting the cleaning and turn down service scheduling right. We ended up calling for service every time we left for the day to get the room cleaned because it would not be cleaned when we came up at the end of the day to get ready for dinner. 4pm is much too late for cleaning service to be done. The food at the restaurants was also very good and we enjoyed the adult pool which was patrolled by the staff to make sure families were aware of the age limit. Was glad that our room was on the side of the hotel where the elevators were although it was still quite a long walk to our room. However, if you had a room on the other side of the hotel we heard from other guests that it was an unbelievable long walk to get to the elevators.
Recommended
Great Service/Bumpy ship
By: Jan
Reviewed on: 12 Mar 2015
First Silversea cruise-----service was great everywhere except the Pool Grill. Food was excellent in La Terraza, OK to good in The Restaurant and bad at Pool Grill. This ship (Silver Cloud)has a lot of motion ---rolling side to side and bouncing up and down---there were high winds at times but this was by far the most motion I have experienced on 4 cruises. I would go on another Silversea cruise if the price was right on a desirable itinerary. I did feel Silversea was not quite up to the level of Regent and Seabourn.
Recommended
Fabulous Source of Information
By: LOparadise
Reviewed on: 27 Mar 2015
Debbie Aras provides first class service and is very prompt on returning all calls/emails. I find her to be thoroughly professional and has in-depth knowledge that comes from years of being in the travel industry. Her recommendations are always spot-on and very helpful. Debbies listens to your idea of a great vacation and translates that ideal into a perfect getaway. I recommend Debbie to all my family and friends. We have used her expertise for years and she is the first person we call when it is time to book on next adventure!
Recommended
St. Petersberg, FL
By: Robbi
Reviewed on: 31 Mar 2015
We enjoyed our stay in FL very much. We did not spend very much time in the Hilton because we had made plans each day to explore the area. We found this Hilton is more for business/conferences, not really a vacation resort. The facility was very nice and the service was good, so it did fill our needs. But I would not go back there for a vacation, even though they did have an outdoor pool. Thank you for your services Debbie, Robbi LeRoy
Recommended
Friendly, efficient and always goes above and beyond. She's the best!
By: Kath
Reviewed on: 10 Apr 2015
The flight was great and the 2 bedroom hotel was perfect.
Recommended
Excellent trip
By: Connie
Reviewed on: 07 May 2015
It was an excellent trip. The Regal Princess is a beautiful ship with added attractions of the older Princess ships. Not that one cruises to watch television but when one has many days at sea it sometimes happens. The TV in the cabin was mounted on the wall and had many new features including many of the latest movies and all of the old Love Boat series. There was also an additional wine tasting of high quality wines(Tuscan) which is offered only on the Royal and the Regal. There are all kinds of exercise facilities on the upper decks including a tennis facility and a running track. There are also numerous shops that have a wide variety of items to purchase. I did not like the location of the Wheelhouse Bar as it is next to the Crown Grill without a full dividing wall and has no dance floor. Also, there are no stairs other than those for emergency midship from the cabins so one must use the elevator or go forward or aft. Service was excellent as well as the food. Ports of call good.
Recommended
Great Personal Attention
By: MBeth
Reviewed on: 20 Jun 2015
Debbie was an invaluable help with aspects of our family trip to France. I have seldom use a travel agent in the past but given my positive experience will definitely work with Debbie again.
Recommended
Wonderful
By: Teddy
Reviewed on: 17 Jun 2015
Debbie is a wonderful, conscientious and knowledgeable travel agent. Our trip was well planned and very enjoyable. I would recommend her to others in a heartbeat. Her knowledge of the area is unsurpassed.
Recommended
Always on the same page with my travel wants and needs
By: janushka
Reviewed on: 23 Jun 2015
She has always been accessible and spot on with suggestions to make my trips successful.
Recommended
Top Notch
By: Michele03
Reviewed on: 02 Jul 2015
Debbie provided us with excellent service from the moment I contacted her about this vacation. She was very thorough and always got back to us in a timely fashion. She was very quick to address any questions that arose & offered excellent advice. In addition, she went out of her way to make sure every detail was taken care of, including a basket that she had sent to our room wishing us a happy anniversary. I will definitely recommend her & Gateway Travel Service to all of our friends.
Recommended
Trip to New Orleans
By: encdoc@comcast.net
Reviewed on: 06 Jul 2015
Trip was great, accommodations at hotel were spacious, luxurious, friendly and convenient. Food was awesome. Will be going back again soon.
Recommended
Disney trip
By: Eric
Reviewed on: 01 Sep 2015
Took the family to Disney for the first time two young kids 7 and 3. Debbie was great in booking us in the right Disney property where we stayed close to dining opitions and shuttle bus to the Magic Kingdom. Her advice and knowledge of Disney made made experience very enjoyable!!!
Recommended
Very good
By: Jan
Reviewed on: 24 Sep 2015
Always very helpful and will look for options. Have utilized Debbie's services for over 10 years.
Recommended
New Years in Aruba
By: Jules
Reviewed on: 08 Jan 2016
We had a great time in Aruba! The weather was fantastic (although very windy) and the hotel was great. We were upgraded to an ocean front room that was as close as you could be to the elevators, so it was perfect! The New Year's celebration in Aruba is like no other I've ever experienced! They definitely know how to ring in the new year and it's crazy! From the firecrackers going off all day long to the finale of the most beautiful fireworks I've ever seen! The Ritz had an enormous party on the beach with live music and lights and a huge electronic screen counting down the hours, minutes and seconds, all that we could watch and enjoy right from our balcony!
Recommended
Trip to Florida
By: Jimbo
Reviewed on: 10 Jan 2016
Debbie did a exceptional job in planning our trip. Every detail was taken care of. We had a very enjoyable trip! Debbie's the best!
Recommended
Excellent Travel Assistance
By: Michele56
Reviewed on: 13 Jan 2016
As in the past, Debbie Aras was terrific from start to finish. She made great recommendations with regard to our flights, ground transportation & hotel. She was extremely timely and sincere in trying to get us the best deal possible. Absolutely no complaints with the services she provided. Once again, she has gone over & above when it comes to offering excellent travel advice & implementing a seamless vacation!!
Recommended
Everything we hoped for and more
By: Mary08
Reviewed on: 26 Feb 2016
Our family trip to Costa Rica was a year in the planning. Debbie was an excellent partner in the effort from the beginning. Her research and recommendations made for a great trip. She was very diligent in needed follow-ups and solving any problems that arose. Will definitely consult with her again.
Recommended
Great Trip
By: David12
Reviewed on: 26 May 2016
Debbie did a great job for us. She gave the extra effort to help get a good rate and discounts for the hotel.
Recommended
Beyond High Expectations!
By: LOParadise
Reviewed on: 08 Jun 2016
We recently completed an amazing trip to the Mediterranean that included an 11 day Oceania cruise from Venice to Rome with a 2 night stay in Rome. Debbie Aras was super-efficient in organizing not only all the air and cruise details, but also securing an incredible tour guide and driver for two days in Rome. Our driver has been featured in Rick Steve's book on Rome. The Oceania cruise was memorable with so many gorgeous ports, and gourmet dinners every night. Laura, our guide in Rome was passionate about art/history and very knowledge on all things Rome. The Capitoline Museum was a gem to visit, with an impressive range of painting, tapestries and sculptures. The crowning event of the whole trip was the Vatican tour. With Laura providing not only the history, but insider's tips on how the museum operated, it was a fascinating tour. I highly recommend Debbie, who has an in-depth knowledge of the travel industry and contacts all over the world.
Recommended
Debbie is an amazing travel agent.
By: Mary
Reviewed on: 06 Oct 2016
Debbie has planned about 8-10 trips for me. Each one has gone off without a hitch. Her recommendations have been on target every time. My thanks and gratitude to her and to Gateway travel.
Recommended
St. Lucia trip
By: Jules
Reviewed on: 06 Jan 2017
Our travel plans went off without a hitch and Debbie was very instrumental with making sure everything was taken care of before we even left home. The preplanning with the hotel was perfect I never had to worry about taking care of anything while we were there which made the trip that much more relaxing and enjoyable. I always recommend Debbie to my friends when they are looking to plan a getaway, she is always available and extremely helpful. My husband and I are extremely picky about our vacations and Debbie has come to know what we like and don't like and always steers us in the right direction. We have been clients of Debbie's for more years than I can remember and will continue to keep coming back. It's nice to know she is always there for us when we need her.
Recommended
Punta Cana
By: Bo
Reviewed on: 28 Jan 2017
Excellent as always. She is thorough and pleasant throughout the planning process. She always checks back with us after the trip as well, to follow up.
Recommended
Easy planning, great trip
By: Marsha B.
Reviewed on: 05 Feb 2017
Planning a trip with Debbie was so easy. We talked about what we wanted to do and she found us options to choose from. She made it easy and we had a great time.
Recommended
Excellence Punta Cana
By: Happy
Reviewed on: 08 Feb 2017
She was very pleasant and easy to work with. She made sure all our documentation was correct and accurate for international travel and that we would receive our Skymiles rewards after our trip. Her assistance was very welcomed in every step of our reservations.
Recommended
Trip ran very smoothly
By: Susan
Reviewed on: 28 Feb 2017
Debbie was very responsive and comprehensive in her planning and organizing our cruise...
Recommended
Very helpful
By: Jan
Reviewed on: 16 Feb 2017
Have been working with Debbie over 10 years---she does a great job.
Recommended
review
By: julie kutsner
Reviewed on: 24 Mar 2017
Debbie Aras was great and made our travel simple and seamless. I would recommend Debbie to others for travel.
Recommended
Great Agent
By: Kat
Reviewed on: 30 Mar 2017
Debbie is great to work with and we have been a client of hers for many years and will definitely use her in our future trips.
Recommended
Debbie Aras is so knowledgeable and so reliable!
By: Traveler
Reviewed on: 05 May 2017
Debbie is outstanding...... she made certain that all questions were answered BEFORE Ihad to commit and pay for the tour. While I was about to travel back to the states she was available to answer questions about check in on a foreign carrier....gave me great peace of mind.
Recommended
Awesome!
By: Wheels
Reviewed on: 08 May 2017
Debbie is an awesome advisor! I would highly recommend that you work with her. You will be very pleased.
Recommended
Debbie
By: Meribelle
Reviewed on: 30 Jul 2017
Easy. Debbie is very good at her job. She's very helpful and responds quickly to questions and concerns.
Recommended
Boy Scout Group Travel to Philmont Scout Ranch
By: Joe B
Reviewed on: 28 Aug 2017
Debbie was extremely helpful in planning and preparation for our round-trip travel from Detroit to Denver for 36 members of Troop 1699. She made sure that everything went smoothly and that we did not have any issues. Many of the tools that she gave us to use in advance of the trip were of great use. All went well!
Recommended
trip to Italy
By: Terry
Reviewed on: 21 Aug 2017
One word...FABULOUS!!!!!
Recommended
Eclipse in Idaho
By: Janice
Reviewed on: 28 Aug 2017
Professional and "hardworking for the client"...as always, perfect planning and therefore a great trip!
Recommended
AMA Danube River Cruise
By: Energizer Bunny
Reviewed on: 07 Sep 2017
Debbie is wonderful to work with. She was always available to answer all our many questions. She is very knowledgeable and eager to help us.
Recommended
Travel to London and Scotland
By: Rob
Reviewed on: 30 Oct 2017
We found Debbie to be knowledgeable, efficient and dependable. There were some unfortunate occurrences along the way, which were beyond Debbie's control, yet she got involved and insured that all outcomes turned out satisfactorily. We are planning on using her services again for our next vacation.
Recommended
Christmas in Aruba
By: Jules
Reviewed on: 09 Jan 2018
Working with Debbie is always a pleasure. She is quick to respond to all means of communication and always available. She provides continuous updates and suggestions for the trips we book with her.
Recommended
Southern getaway
By: Sandra
Reviewed on: 13 Feb 2018
Debbie was very helpful in putting my trip together with accommodations airfare and car rental.
Recommended
punta Cana
By: Perri
Reviewed on: 17 Feb 2018
Debbie has always been great to work with. She gives us plenty of options to choose from and is always available to help,
Recommended
Aruba
By: Kat
Reviewed on: 05 Apr 2018
Its always great working with Debbie and another fun and relaxing vacation. Will definitely recommend her to others.
Recommended
Excellent experience
By: Lexilui
Reviewed on: 30 Apr 2018
Debbie is friendly, helpful and conscientious. She did everything to make my experience easy and hassle free. She is very professional and can answer any questions that you may have. She also monitors your trip to keep you informed of any changes. Great job, Debbie!
Recommended
Scenic Trip
By: Sally
Reviewed on: 16 May 2018
Fabulous!! Debbie was very thorough, totally knowledgeable about the trip, accommodations, information I would need along the way, and how best to plan for what I wanted to see and do. Communication was excellent. I received phone calls and emails in a timely way, and was always able to get in touch with Debbie. Her advice was very useful, and thus I was able to make my plans without concern that I would be disappointed in any part of the trip. I would recommend Debbie most highly to anyone. She is a real pro!!
Recommended
Celebrity Cruise
By: grendel
Reviewed on: 18 May 2018
Debbie did an amazing job. She is amazing; has arranged many trips for us. She advised us regarding the tours that would be best for us in New Orleans and Key West. We would not be traveling at this stage of life if she were not advising us and arranging plans that fit our needs.
Working with Debbie Aras, you will have access to:
- An experienced travel guide whom you can rely on before, during, and after the trip
- Exclusive luxury resorts and properties
- Once in a lifetime experiences
Explore with the Best
Virtuoso Advisors are constantly pushing the boundaries in unique travel experiences.
Alliance programs are unique tailored experiences exclusive to travelers working with Virtuoso Travel Advisors.
learn more
Italy
United Kingdom
United States - All
France
Mexico