Travel Specialties
Interests
Adventure
Family Travel
Culture, History & Arts
Safari
Independent Tours
Destinations
United States - All
Canada
New Zealand
Botswana
Ecuador
Selling Travel Since
1989
My Background
Designing travel is my second career which has now been over 20 years. I began as a corporate travel planner which taught me to work under pressure, work efficiently and accurately. Corporate work morphed into leisure as clients began asking for help with leisure trips and my passion for exploration found its expression. My own travel highlights have been in destinations of natural beauty or wildlife -Alaska, Canada, Galapagos, Amazon, subarctic and Africa. I am attracted to remote places and diverse cultures. I would love to share your travel dreams. I may not know everything about everywhere, but with Virtuoso I am very well connected to someone who does.
Places I Have Traveled
Reviews and Recommendations for Marsha Dolbow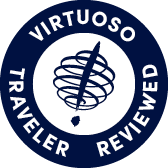 Virtuoso Verified Traveler
All reviews are from confirmed guests sharing exclusive insights
Sort reviews by
Recommended
Highly recommended.
By: Not provided
Reviewed on: 27 Nov 2013
Marsha is knowledgeable, efficient, courteous, and timely. She is always available to assist or to answer a question.
Recommended
Travel and cruise expert-HIGHLY RECOMMENDED !!!!!
By: K9 Fox
Reviewed on: 25 Nov 2013
Marsha's superb knowledge of the cruise industry and specially, her insights into Crystal Cruises enable her to provide a level of service and attention to detail that few travel agents can provide. So if you are looking for the travel expert to assist you with the myriad of details associated with a cruise experience, look no further as Marsha Dolbow will not only meet, but will exceed your expectations!
Recommended
Highly reccomended
By: Ellie
Reviewed on: 23 Nov 2013
Marsha did a wonderful job. She arranged a super stay in Bhutan, found us an overnight "Junk" trip in HaLong Bay,Vietnam that was unusual and very comfortable plus our trip to Laos on the Orient Express. She found lots of interesting trip information to give us, and of course arranged flights etc that worked out perfectly.
Recommended
Highly Recommended
By: Jill
Reviewed on: 25 Nov 2013
Marsha planned a vacation for my husband, my daughter, and me traveling all over Italy, staying in a variety of different hotels, using numerous means of transportation, and having various tour guides in almost all of our stops. I can't say enough great things about the vacation that Marsha put together for us. Marsha hooked us up with wonderful people to work with while in Italy. Our vacation was amazing because of the arrangements Marsha made. We will never use anyone else!
Recommended
Excellent travel agent
By: carol
Reviewed on: 26 Nov 2013
She helped us arrange a Globus trip to Scandinavia and Russia. She noticed a problem with Globus' air ticketing. She said they did not allow enough time to stop in Paris to change planes on the way to Copenhagen, so she redid the air connections to have us stop in New York instead. We made our connections and arrived in Copenhagen just fine. However, those travelers on our Globus trip who stopped in Paris missed their connecting flight! I was very glad to Marsha's help!!
Recommended
Recommend
By: Jp
Reviewed on: 24 Nov 2013
We will definitely contact Marsha for future travel arrangements. She did a lot of research for us and answered all of our questions. We had no problems with any of our bookings.
Recommended
Highly recommended
By: Oakie Martin
Reviewed on: 25 Nov 2013
Marsha did an excellent job on our recent Princess Cruise out of San Pedro, She got us a beautiful cabin and priority check in and check out. The suite booked was very comfortable and had and excellent view. Marsha did an excellent job and I would recommend her. We are looking forward to our next trip which we will certainly book with Marsha. More later. Bruce G. Martin
Recommended
Highly recommended.
By: George
Reviewed on: 26 Nov 2013
Recommended
Marsha Did a Fabulous Job for Us
By: MarilynRC
Reviewed on: 30 Dec 2013
Marsha's knowledge about Africa and safari travel was spot on. She planned our trip so that it went without a hitch. Things worked out just as she said they would. We had great accommodations while staying within our budget. Thanks, Marsha. Great job.
Recommended
Highly Recommended.
By: George
Reviewed on: 03 Jan 2014
Recommended
Fantastic Travel Specialist
By: Team23
Reviewed on: 10 Feb 2014
Marsha Dolbow has been our Travel Agent for several years now and we think she is fantastic.  Not only is she very experienced in the business of travel, but she is a pleasure to work with.  She is friendly, professional and always follows up to ensure a great travel experience. She is a real pro!  We highly recommend her. 
Recommended
Very Competent and Excellent Attention to Detail
By: Chuck
Reviewed on: 17 Mar 2014
Marsha did an excellent job at obtaining a very good stateroom for us and making sure that all of the links in our travel schedule were covered; such as, getting to and from the ship, hotel room before, travel insurance, etc.  She is very prompt at dealing with everything.
Recommended
Highly Recommend
By: Shadow
Reviewed on: 18 Mar 2014
Marsha Dolbow was extremely helpful in booking our recent travel plan.  She did some research on questions we had about our travel and made us feel very comfortable about our upcoming destinations.  We will definitely use her services for future trips.  
Recommended
Highly Recommended
By: Wendy
Reviewed on: 26 Apr 2014
I refer all of my friends and family to Marsha for their travel needs. She creates a great experience for each one!
Recommended
Highly recommended. Very thorough.
By: Ron
Reviewed on: 16 May 2014
knows her craft and works well with clients
Recommended
Highly recommended!
By: patzie
Reviewed on: 25 May 2014
Thanks to Marsha we had an effortless trip.  Her organization skills, recommendations and sequencing of our itinerary were amazing!  All we had to do was show up and enjoy the trip.  We are looking forward to planning our next adventure with her.
Recommended
Highly recommended
By: Sharrison
Reviewed on: 08 Jul 2014
Marsha always does a great job for us and this trip was no exception. 
Recommended
We had a wonderful Trip to Maui
By: Wendy
Reviewed on: 30 Jul 2014
Our accomodations in Kaanapali were just perfect at the Aston Kaanapali Shores. Within walking distance of our hotel were a grocery store and fantastic fish market where you could buy fish to cook, have them prepare sashimi for you, or have them fix you a nice fish lunch or dinner. Another highlight was our Molokini snorkeling excursion! We had a great time which will be remembered for years to come.
Recommended
Highly recommend using her to plan travel
By: Shuff
Reviewed on: 23 Jul 2014
We have planned several trips with Marsha's help. We are seasoned travelers but would not have experienced all the womderful locations we wanted without her attention to details. She has made every trip more enjoyable by coordinating all the logistics and influencing our itineraries with her expertise.
Recommended
Outstanding trip planning.
By: John and T
Reviewed on: 01 Aug 2014
Marsh has helped us on several occasions and we had always been more than pleased. This trip was no exception. Our flights, our hotels, our cruise information and documents were above expectations. We had another wonderful trip and plan to contact Marsh when next we travel.
Recommended
Great Service and Travel Recommendatins
By: Steve and Cheri
Reviewed on: 02 Aug 2014
Marsha provided excellent service, got us a nice stateroom and cruise at a great time of year, and walked us thoroughly through the cruise process for our Russian River cruise with AMA Waterways. She advised us on the Russian visa process, and made airline connections to Russia from Estonia and from St. Petersburg to Stockholm where we began our vacation.
Recommended
Excellent Cruise
By: Charles
Reviewed on: 19 Aug 2014
We took a Baltic cruise on the Seabourn cruise line. Everything about the cruise was excellent. The food and service were excellent, and the cabin was more spacious than I had anticipated. Everything about the cruise went smoothly from embarkation to debarkation.
Recommended
EXPERT SERVICE AND ADVICE
By: A.LEONARD
Reviewed on: 02 Sep 2014
Not only does Marsha provide expert service, her advice was spot on and she helped to make our honeymoon planning extremely easy. Without her help I don't see how I would have ever been able to plan on our own. Marsha is the BEST!!!
Recommended
French Polynesia
By: Charles
Reviewed on: 26 Sep 2014
All in all the Paul Gauguin cruise was very good. It was certainly the most physical challenging adventure that we have undertaken, but that is due to the nature of things to be seen. A lot of them are underwater, namely brightly colored fish and coral. Also, watching the dolphins frolic from a small zodiac was a lot of fun, but we sure had to hang on. As for the ship itself, the state room was very good. It was quite spacious and the housekeeping was excellent. The service throughout the ship was the best I have ever experienced. All of the service staff were friendly, helpful and a lot of fun. The quality of the food was okay, but not the best that we have had. Also, I had difficulty in trying to book shore excursions. Some things were initially listed is not available, then they became available. Also, one booking that I had was changed from the morning to the afternoon so I could do not go on it because I had already arranged afternoon tour. Embarkation and debarkation excellent.
Recommended
Would Do It Again!
By: John 1946
Reviewed on: 27 Oct 2014
Eight wonderful days on the Rhine with Viking River Cruises. Couldn't do Basel but got an extra day in Breisach. Everything went smoothly and loved the fact that they told me what to do and when and then executed flawlessly. Wonder excursions and good food. Met new friends. I would do it all again.
Recommended
Expert Attention to Detail
By: Charles
Reviewed on: 06 Dec 2014
Marsha is excellent in making sure that all of the details of our trip were covered. More specifically, she made sure that we had arranged land connections to and from the ship and that all of our visa arrangements were properly done. She is easily accessible by telephone. Even if she is on the line with some other client or not in the office, she promptly returns all phone calls.
Recommended
Easy
By: Beachvb
Reviewed on: 06 Jan 2015
Marsha was very helpful and patient wen working with us. I wasn't quite sure of the duration of our travel or departure date. Marsha book great flights and even worked on her days off to accommodate us. Fabulous service!
Recommended
Marsha Dolbow
By: John
Reviewed on: 25 Feb 2015
Expert planning, wonderful locations and exceptional hotels. We were well informed and all documents were easily accessed. Our agent was efficient and explained the travel plans throughly. We are well pleased with our agent and plan to use this agency on our next trip because it made traveling a delightful experience. By placing us with Swiss Travel connections in Costa Rica we were always picked up on time and felt very safe the entire trip. We will return to Costa Rica.
Recommended
Asia
By: C.
Reviewed on: 28 Mar 2015
We had a great time on our trip. The food and service on the Crystal Symphony were excellent. Also, the lectures during days at sea were extremely good. We got excellent tips and instructions on how to use our iPhones and also the computer program Photoshop. Some of the ports were very interesting. For example, Singapore, Ko Samui and especially Sanya China. At Sanya we toured Monkey Island, which is about a 1 hour drive from the port. We totally enjoyed that destination. At Sihanoukeville and Ho Chi Minh City there really is not too much of interest. On the Virtuoso tour at Da Nang the restaurant was quite good. The Virtuoso hosts were extremely helpful to u. However, Hue was really not worth the 2 - 1/2 hour drive each way. The bus ride, though scenic, was quite harrowing. Overloaded trucks and other extremely heavy vehicles passed at high speed within inches of us in the opposite direction. The drive was quite nerve-racking. We would suggest that Virtuoso reconsider that tourist
Recommended
A very productive trip
By: NOB
Reviewed on: 20 Apr 2015
Marsha was very helpful in getting my trip planned the way I needed to go and her expertise got me a great deal on the airfare.
Recommended
Knowledgeable expert service
By: Carol33
Reviewed on: 30 Jun 2015
Marsha is such a valuable part of all my trip planning. I trust her immensely to find the best flight or tour and she makes sure everything goes right on the trip. She knows just what to check and plan for. I value Marsha as a friend as well as a professional travel agent and will not use anyone else.
Recommended
Great Experience
By: Mike
Reviewed on: 15 Aug 2015
We had a great time on our Rhine Getaway. The ship was very new, and well maintained. The crew happily catered to our needs, and were all very friendly. We are planning on another Viking Cruise in the future.
Recommended
Great Customer Service
By: Charles
Reviewed on: 07 Sep 2015
As usual, Marsha was extremely helpful with the details of the trip. She returns calls promptly. This particular cruise came with business fare air travel included. Since there was no time on the cruise itinerary for sightseeing in the cruise ship departure port, I wanted to arrive a day early. Marsha helped me arrange this through the cruise company so that I did get the business class air, good flight connections, and good arrival and departure times. She also arranged for us to stay at the same hotel that the cruise passenger guests were booked for the cruise overnight and shuttle, which allowed us to easily integrate into the cruise hotel/transfer to embarkation itinerary. She has always provided us with excellent service and attention to detail to make transitions, air arrivals, departures, and cruise ship embarkations and debarkations and other travel arrangements as smooth as possible. She also helped us with arranging shore excursions, since my wife has mobility issues.
Recommended
Seattle Trip
By: Charles
Reviewed on: 10 Oct 2015
Marsha did an excellent job of attending to our hotel reservations. Everything went very smoothly.
Recommended
relaxed
By: gboy
Reviewed on: 30 Dec 2015
Ms. Dolbow took care of everything and double-checked to be sure we were happy. It's not her fault that the check-in procedure at the resort is problematic. Occidental Grand needs to improve their customer service.
Recommended
Excellent
By: T27
Reviewed on: 26 Jan 2016
Very caring and never let us down in any of our many travells.
Recommended
Southeast Asian Cruise & Land Tour
By: brea2942
Reviewed on: 21 Mar 2016
This trip was a true trip for the bucket list. The Celebrity cruise was very good, especially since we were in a suite class. Had we not been in a suite, I don't think the cruise would have been as good as other cruises we have taken, but we were treated royally and had a separate dining room and our own drinks lounge where premium liquors were served without charge. This was a real bonus and benefit that we used constantly! The ports of call were wonderful and we enjoyed our private tours tremendously. The time in Cambodia, which was arranged by our travel agent, was superb. The guide we had for 3 days was excellent, spoke very good English and was delightful at every turn. All of the extras that were included (special lunches and/or meals) were extremely enjoyable. On top of this our guide and driver were very attentive to our needs and in this hot and humid climate, they went the extra mile to make sure we were comfortable. All in all, this was a magnificent vacation!
Recommended
expert, beautiful service, very enjoyable journey
By: sam
Reviewed on: 10 Jun 2016
Thank you very much Marsha, for your excellent help and services. you have done one more time a very good job.
Recommended
Your usual expert planning.
By: The Freds
Reviewed on: 30 Jul 2016
We have depended on Yorba Linda Travel for over 30 years. They have consistently provided us with expert assistance and put our plans into memorable travel.
Recommended
Cruise great - travel to and fro difficult
By: RMR
Reviewed on: 20 Aug 2016
Itinerary on cruise was very good. Enjoyed Ireland and Scotland excursions, particularly evening shows in Dublin and Edinburgh. Itinerary changed from Galway to Belfast because of weather and this was not a problem - we enjoyed the Titanic Museum in Belfast. Travel from LAX was difficult - flights both ways were delayed making the days of travel looong.
Recommended
PORTUGAL / PARIS TRIP
By: SCOOTER
Reviewed on: 27 Sep 2016
Our european trip was very enjoyable and the hotels where we stayed were great. The only real problem we had was when we flew from Paris to Lisbon and sat on the tarmac for over 4-5 hours. This was very tiring and we did not get to our hotel unitl --2 :00 in the morning!
Recommended
Great service and attention to details
By: Claude54
Reviewed on: 16 Jan 2017
Marsha was outstanding in her service, attention to detail, and timeliness. Will use her again and recommend her to friends.
Recommended
Princess Mexico Cruise
By: Penny
Reviewed on: 12 Apr 2017
Perfect! !!!!!!!
Recommended
Fantastic Travel Agent
By: brea2942
Reviewed on: 09 May 2017
Marsha is extremely easy to work with and very attentive to details. She is also quick to respond, whether it is via email or phone, even occasionally taking time over a weekend to get information to us. She is very helpful and goes the extra mile. When we encountered an issue with a refund due us from a cruise line, she pursued the issue until she got a satisfactory resolution. When attempting to deal with a cruise line in regard to an offer it made to us, she negotiated an even better deal on our behalf. Marsha makes sure all the i's are dotted and t's are crossed. We couldn't ask for better customer service.
Recommended
Cruise get-away......
By: Deb C.
Reviewed on: 06 May 2017
Marsha is terrific! She listened to our wishes and everything was perfect.
Recommended
Rhine River Cruise - June 2017
By: Steve and Cheri
Reviewed on: 05 Jul 2017
Marsha has provided excellent travel advise and service to our family over the years. She is very knowledgeable and keeps us informed of the latest travel opportunities and services. With her support, we had a very enjoyable river cruise on the Rhine river this June. Looking forward to future travel adventures.
Recommended
Great advisor, easy to work with, responsive
By: Michael Yu
Reviewed on: 11 Jul 2017
Marsha as knowledgeable and experienced. It was our first trip to japan and she was able to give insightful tips and researched questions she couldn't answer right away. Our flight out of LAX was delayed due to plane mechanical issues for 3 + hours so we missed our connecting flight to Osaka. No problems though as a quick email to her while sitting on the plane waiting for the issue to be resolved got our connecting flight changed and the Osaka pickup updated. Everything went smoothly on the ground in Japan.
Recommended
Wonderful Advice!!
By: beach50
Reviewed on: 20 Jul 2017
Marsha was great in listening to what I wanted to experience in Italy and booked our trip according to my desires.
Recommended
UK Graduation
By: Jill R
Reviewed on: 10 Aug 2017
Marsha was awesome to work with and she helped us out together a trip that was everything we wanted!
Recommended
Amazing trip
By: Brandon
Reviewed on: 25 Aug 2017
I've worked w Marsha 2 years in a row now and will continue to do so.
Recommended
Trip to Spain
By: Jane
Reviewed on: 15 Sep 2017
Extremely helpful!
Recommended
Tauck trip to Germany
By: Lavon
Reviewed on: 07 Oct 2017
We have been working with Marsha for years....she does a great job re our travel needs. I am also hands on....not always easy for a travel advisor to deal with....but we work well as a team and I appreciate that. We have already booked our next trip with Marsha. We find her knowledgeable, good follow up.....and she cares.
Recommended
PATAGONIA - BUCKET LIST TRIP!!!
By: Jim & Lavon
Reviewed on: 28 Mar 2018
Marsha is awesome and tries very hard to meet our every need/wish/changes. I am hands on when it comes to travel and I know that makes it difficult for her at times, but in the end....we are a great team! She knows that we are only going to make this trip once and we want to do it right...which means the best view rooms available, which we are willing to pay. She researched the weather for this trip but in reality, we just got lucky because the weather was so unusual before our arrival. We needed to extend from our Tauck escorted trip to 3 nights on our own to Belmond/Iguazu Falls and to Belmond/Copacabana - which she booked us with A&K's Brazil on site office. Can't say enough about her research and persistence to make this happen for us. We had the best guides and saw everything we wanted to see and felt safe - thanks to the quality of the guides/drivers. Marsha has been our agent for years and she does a great job because she cares....and she too loves travel.
Recommended
Rocky Mountain Train trip
By: Randie
Reviewed on: 28 May 2018
Absolutely wonderful!!!!!!!!!
Recommended
European Trip
By: Pili
Reviewed on: 30 Jun 2018
It was wonderful! Marsha is patient and everything she suggested was absolutely amazing. We had no snags, and our three week trip was a dream come true thanks to her.
Recommended
Norway
By: Hummingbird
Reviewed on: 29 Jun 2018
Wonderful... she's Always lots of help. Takes care of details.
Recommended
African Safari
By: Sweet Pea
Reviewed on: 07 Jul 2018
Very good. I felt well prepared for my journey.
Recommended
2nd trip to Africa
By: PatnPatsy
Reviewed on: 25 Jul 2018
Marsha is great. She is very knowledgeable and organized in planning the trip. We continue to use her and recommend her to others.
Recommended
GREAT TRAVEL AGENT SERVICES
By: Charles
Reviewed on: 06 Aug 2018
I have utilized Marsha's services for many trips my wife and I have taken. She has always provided top-notch travel agent services and this last trip was no exception. She made inquiries for me to the cruise line and got back to me promptly. She is always easy to reach as she always returns phone calls and email communications very promptly if she is not immediately available. She kept me promptly updated on important notices from the cruise line, which included a possible major itinerary change. She is personable and efficient. I strongly recommend Marshall for travel agent services.
Recommended
Incredible Travel Advisor!
By: CCN
Reviewed on: 12 Aug 2018
Marsha is a consummate perfectionist. Her eye for detail and expansive product knowledge allowed me to feel her confidence every step of the way. With many attributes and her friendly demeanor, I found an outstanding quality is her responsiveness and follow-through. Whenever we communicated, I felt like I was "the most important traveler" in her traveler repertoire, though I realize that she has other clients! Bonus: She has extensive vendor experience and clearly outlines various perks and amenities as they applied to my travel plans. She guided me to fully understand great options, excursion recommendations and interesting considerations. I highly recommend Marsha as she will allow you, too, to relax and enjoy the planning and experience of travel.
Recommended
Thank you Marsha!
By: Arvind
Reviewed on: 27 Aug 2018
I would book all my vacations with Marsha. Period! Marsha always cares for their customers first. Marsha understands that very well. Excellent planning and execution skills. Thank you Marsha! Looking forward to our next trip.....
Recommended
Marsha Dolbow
By: George
Reviewed on: 05 Sep 2018
Very pleased with the excellent service provided.
Recommended
Peru Trip
By: Jasmine
Reviewed on: 19 Sep 2018
Very satisfied with our trip and the planning. Our guide Carlos and driver El Frasio was very professional and knowledgeable. I will recommend them.
Recommended
Super helpful
By: Charger
Reviewed on: 21 Sep 2018
Marsha created a trip with no issues. Her recommendations were excellent. All air schedules were easy to make, and lodging choices put us in the center of everything.
Recommended
Trip of a lifetime.
By: Dave
Reviewed on: 06 Oct 2018
The best !! Best cimmunicator; most knowledgeable. Simply the best
Recommended
East Coast Cruise
By: Cubs
Reviewed on: 20 Oct 2018
Everything worked out very smoothly. Marsha provided all of the necessary information and paperwork. Enjoyed our trip very much.
Recommended
Very Experienced and Easy to Work With
By: Angela
Reviewed on: 19 Oct 2018
I had already done considerable research before I asked for Marsha's help. She checked out my choices, confirmed the good ones and offered alternatives to the ones that she felt I would not be happy with. She was correct on all fronts! Marsha was also terrific when it came to pinning down the details of my itinerary and nothing was missed. The trip was relaxing and everything went as planned.
Recommended
Trip to New Zealand & Australia
By: DrCJ
Reviewed on: 28 Nov 2018
As usual everything was perfect with the arrangements. Marsha always does a create job with the arrangements. Highly recommend Marsha. Chris Johnson
Recommended
Great Travel Adviser
By: brea2942
Reviewed on: 19 Dec 2018
Marsha was great to work with. She helped us at every turn and followed up at the appropriate times. She is flexible, allowing us to plan our own private tours and transfers, if we found them at a more reasonable price or allowing us to do things we preferred. We have used her for several years and she is knowledgeable, helpful and very responsive.
Recommended
Safari #2 Planned by Marsha
By: TanzMRC
Reviewed on: 05 Mar 2019
We have been on two safari trips planned by Marsha. She has considerable experience with travel in Africa, both through her own travels as well as designing trips for her clients. She is always prompt in responding to questions, offers alternatives in order to stay within budget, and is skilled at obtaining valuable on-the-ground resources.
Recommended
recent cruise
By: Traveler
Reviewed on: 07 Mar 2019
Marsha is an excellent travel advisor. We have definite ideas of what we want and she is able to carry them out and make suggestions if needed. She is also very responsive to calls.
Recommended
European Whirl
By: Charlie94
Reviewed on: 30 Mar 2019
Marsha is very knowledgeable and pays attention to detail.
Recommended
Cruise help
By: Swallow
Reviewed on: 11 Apr 2019
Marsha was most competent and easy to work with on this trip. We were first time cruisers and she explained everything. She was a great help.
Recommended
Enchantment Resort, Sedona
By: onthego
Reviewed on: 08 May 2019
We have worked with Marsha for years....called her on the spur of the moment to see if she could help us out with reservations at the Enchantment Resort....and it was done in no time at all....plus Virtuoso perks and exactly the view we wanted. We enjoy working with her....and already have another trip being planned with her.
Recommended
Marsha
By: Little nel
Reviewed on: 09 May 2019
Always responsive and reliable. A pleasure to work with.
Recommended
Fabulous Trip to Japan
By: brea2942
Reviewed on: 19 May 2019
She is wonderful to work with. She is prompt, courteous and goes above and beyond to help us with our travel arrangements. We return to her time and again and are always happy.
Working with Marsha Dolbow, you will have access to:
- An experienced travel guide whom you can rely on before, during, and after the trip
- Exclusive luxury resorts and properties
- Once in a lifetime experiences
Explore with the Best
Virtuoso Advisors are constantly pushing the boundaries in unique travel experiences.
Alliance programs are unique tailored experiences exclusive to travelers working with Virtuoso Travel Advisors.
learn more
United States - All
Canada
New Zealand
Botswana
Ecuador
Kenya
Rwanda
South Africa
Uganda