Travel Specialties
Interests
Ocean Cruising
River Cruising
Adventure
Independent Tours
Family Travel
Destinations
United Kingdom
Italy
Mexico
U.S. Virgin Islands
French Polynesia
Selling Travel Since
2009
My Background
When is work not really work, when you are passionate about what you do! As part of Vision Travel I enjoy nothing more than working with clients to customize their journeys through tailored travel plans we have developed together.
I've worked with both Virtuoso and non-Virtuoso suppliers in Europe, Russia, South America and beyond to arrange private guided tours or change travel arrangements due to unexpected occurrences. I have also created custom holidays from interviewing chefs, creating meal plans to planning daily activities.
I have traveled across Canada, the Western United States, Hawaii; Europe, Mexico and several islands in the Caribbean.
I have experienced River Cruising in Europe, Luxury cruises to Alaska, the Mediterranean, the Panama Canal, the Baltic's with 3 days of private touring in St. Petersburg, French Polynesia, Easter Island as well as a 28 day cruise from Sydney to Singapore.
I use my passion for travel along with personal knowledge of you to create lasting memories!
Places I Have Traveled
Reviews and Recommendations for Brenda Ostlund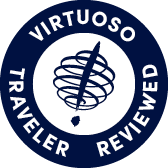 Virtuoso Verified Traveler
All reviews are from confirmed guests sharing exclusive insights
Sort reviews by
Recommended
Would NEVER go to another travel agent
By: Lezlie
Reviewed on: 17 Sep 2013
The recent trip I had Brenda take charge of could NOT have been better in my dreams!! Unbelievable service - understanding - commitment - this woman took care of EVERYTHING - I mean EVERYTHING!! I can hardly wait for Brenda to book my next vacation - which will hopefully be in the not-too-distant future!! I can honestly rate both my (and my co-traveller's) satisfaction rate at 200%.
Recommended
Highly Recommened
By: AL and Christine
Reviewed on: 03 Oct 2013
Very personalbe, understanding, knowledgable and extremely professional. This was our first time off the continent and first cruise. There were no issues with any of the reservations (flights, cruise, motel rooms ect). Everthing went extremely well and contributed to making this trip our best vacation ever!
Recommended
Highly Recommended
By: Carol
Reviewed on: 05 Oct 2013
Brenda was very knowledgeable and professional. Every detail was addressed. She even met us on the weekend to give us our documents. We needed advice while we were away and she responded within less than a day (even while on holidays). Our holiday was first class. All of our drivers were on-time and professional. Hotels were better than expected. I would highly recommend Brenda. We will definitely use her again.
Recommended
Highly Recommended
By: Jerry
Reviewed on: 17 Oct 2013
Brenda did an excellent job in planning all aspects of my vacation and it all went off without one issue. She is very dedicated to providing a quality service she even called during my vacation to make sure there were no problems and it was going well. Thank you Brenda.
Recommended
Great Job
By: Job236
Reviewed on: 23 Nov 2013
Brenda coordinated our trip to South America . She searched out options and make great recommendations for the cruise portion of our trip. Our trip went off without a hitch. Her pleasant manner and follow through we're excellent. We will not hesitate to call on Brenda for future travel needs.
Recommended
Highly Recommended
By: Jerry637
Reviewed on: 24 Nov 2013
Brenda planned a perfect trip for me. All of the details were worked out well in advance and the trip went exactly as planned. Brenda is dedicated to providing a highly professional service and she follows up during the trip to make sure it is all going as planned. It could not have been any better.
Recommended
Excellent customer service
By: originalgoods13
Reviewed on: 25 Nov 2013
Brenda possesses and excellent customer service and is always available to respond and answer questions in a timely manner. Also, she has recommended areas to visit on our upcoming trip based from her experience. We recommend her professionalism to everyone all the time.
Recommended
Strongly recommended
By: Shrink retired
Reviewed on: 04 Dec 2013
Both on last fall's trip arrangements to Chicago and November 2013 escape to Vancouver Brenda was skilled at making choices that suited our needs admirably! Moving two aging seniors via air takes some doing - Brenda was aware of our wishes and met the challenge in a friendly and thoroughly professional manner! We look forward to using her as our travel agent again.
Recommended
Terrific travel agent
By: Steve
Reviewed on: 16 Dec 2013
My experience with Brenda has been excellent. She is receptive to my travel needs as well as prompt and efficient in selecting flights, hotel bookings and making tour recommendations. I will use her every time as long as she remains with the travel agency.
Recommended
Recommended highly
By: originalgoods13
Reviewed on: 16 Dec 2013
Brenda was able to give us the best rate on our trip to Hawaii with WestJet vacations and she offered lots of references and places at Hawaii
Recommended
Very Good
By: Big Ben
Reviewed on: 20 Dec 2013
Business trip went as planned. Lesson learned: match name to passport name to avoid any issues TSA was OK
Recommended
Highly Recommended. great vacation
By: Travelling family
Reviewed on: 13 Jan 2014
Brenda did a great jog organizing and booking our family vacation. She printed out all our documents and went over everything so there were no surprises.
Recommended
will deal again- most helpful
By: bowler
Reviewed on: 02 Apr 2014
Recommended
Great Advice
By: Bob101
Reviewed on: 10 Apr 2014
Recommended
Fantastic travel advisor
By: Brook
Reviewed on: 10 Apr 2014
our trip to Maui was very well organized. We liked our accommodation and the advices we received from Brenda. Obviously she is helping us for our next trip. 
Recommended
Highly professional, responsive and diligent
By: rocketstealth
Reviewed on: 07 May 2014
Brenda takes her job very seriously and goes above and beyond for her clients.  A true pro.  She was a pleasure to deal with when booking our travel and touched base with us several times during and after our trip to ensure that everything was good.  We look forward to working with her again and highly recommend her to other Virtuouso clients.
Recommended
Highly Recommend
By: Gordon2
Reviewed on: 05 Jun 2014
This the second or third time that we have used Brenda to arrange our trip--this time it was a Viking trip starting in Amsterdam and ending in Prague.We had a lot of sundry questions about the trip and Brenda happily answered them--she checked the final package and she had a couple of suggests--which made since and we took her advise and then she delivered the full package to our house.It was a great trip and Viking did a great job!
Recommended
Awesome Advice
By: Herm and Nat
Reviewed on: 21 Jul 2014
Brenda Help us plan and organize our vacation to NYC, Washington DC and Philadelphia. Kids and us had a great time, we were able to get what we wanted an on budget.  Brenda was right on the money with her advice.
Recommended
Expert friendly service
By: ALAug
Reviewed on: 22 Sep 2014
Followed up on my suggestions, made her own very good suggestions, knows and uses good industry contacts, pressured suppliers appropriately, got corrections and refunds diligently. We had no issues anywhere on the trip with reservations or payments, so all her work proved perfect.
Recommended
Great Holiday, Expertly Planned
By: Carol
Reviewed on: 01 Oct 2014
Once again, Brenda put together a great trip! We already had a cycle trip planned but we needed Brenda to help us with flights as well as an itinerary for before and after the trip. She gave us lots of choices and was very flexible with a changing schedule. Our flight in the middle of our trip was cancelled due to an airline strike and Brenda handled everything for us to ensure we could continue on schedule. I would never hesitate to recommend Brenda to anyone travelling.
Recommended
Detailed quality service
By: Jobil
Reviewed on: 03 Oct 2014
Brenda determined what our needs were, offered options and once we decided she set up what was required. She provided some nice to know information and made sure our additional plans messed with what she had set up for us. She was friendly and organized. Our trip went off without hitch. The arrangements and contact information provided were excellent as we found out when one of the meeting places in a harbor was not clearly apparent. We made a call and one of the crew members walked over and walked us around to the right departure spot. It was a great, worry free trip with excellent drivers and cars, hotels, walking tours and sailing! Inter European connections done by Brenda worked very well!
Recommended
Wonderfully organized adventure
By: Donald WYT
Reviewed on: 17 Nov 2014
We spent 4 weeks touring Scotland, most of the time on our own. With anything this big, I always worry about all the pieces actually fitting together when you get on the ground. With a couple of minor exceptions it all came together flawlessly. OK, driving over there takes a bit of concentration, but it can be done (turn the nagging GPS voice off). All of the accommodation was reasonable quality - clean, comfortable, good service - with a bit of pampering thrown in. Suggestions of what to see were plentiful, in fact there just wasn't time for everything so had to make a few choices. One suggestion for those spending more than a week or 10 days - if historical sites are on your list, consider an annual membership with Historic Scotland rather than the Explorer or Scottish Heritage Pass - the cost is about the same and includes unlimited access to all sites for an entire year.
Recommended
no idea?
By: Frank
Reviewed on: 18 Nov 2014
I have no idea what trip this review would be for. Brenda does many trips for us.
Recommended
Amazing last minute service
By: Csprincess81
Reviewed on: 05 Dec 2014
Brenda booked a last minute quick weekend getaway to Palm Springs The brand new Ritz with our own fire pit was perfect especially for 2 Exhausted non golfers. Warmth pool and spa. Amazing Thank you
Recommended
Great trip t oMaui
By: Koloux2015
Reviewed on: 11 Feb 2015
Brenda helped us organize a trip to Maui which we took in January 2015. She recommended a specific condo complex that would be appropriate for a family of 4 with young children, and we loved her recommendation (Honua Kai un Kaanapali). There was a lot of paperwork and forms to fill out with Vision Travel initially, but I feel that now that they have all the information (passport #s, Aeroplan #s, emergency contact info, etc) the next trip will be faster to book :-)
Recommended
Brenda Ostlund
By: Marilyn & Jim
Reviewed on: 31 Mar 2015
Absolutely amazing!
Recommended
Knowledgeable Service
By: Charlie
Reviewed on: 22 Jun 2015
Brenda, was a great help in booking our river cruise. She made all the arrangements including flights, kept us informed and we had a great trip with no issues.
Recommended
Great Service
By: Jent
Reviewed on: 16 Jun 2015
Great service from Brenda particularly when we only booked flights through her. She even came over to my house the Sunday before we were leaving to drop off new flight and ticket info and explain when flight from London to Rome was cancelled. Awesome.
Recommended
Amazing service
By: Csprincess81
Reviewed on: 23 Jun 2015
We were recently on a short getaway to Peurto Vallarta. There was warnings that Another hurricane was coming there and also going to affect Houston. WestJet couldn't decided If they would land on the Tuesday. So on the Sunday we decided we had to get out I sent an email to Brenda out of her office hours and not only did she get back to me She got us out the next day. Outstanding. I can't say enough words of thanks for her service Which extends well beyond any agent I have dealt with
Recommended
GREAT Customer Service!
By: Pandy
Reviewed on: 22 Jul 2015
I've been going to Brenda to assist with our vacations for the last 3 years, and she's always quick & efficient and finds the answers to all my questions. She's extremely knowledgeable and I'm glad that I can count on her to deal with all the details of planning our trips.
Recommended
Family Europe Trip
By: Fab 5
Reviewed on: 28 Oct 2015
Brenda made some great suggestions for our family trip that we could not have found easily on our own. She was great in finding suppliers that could work with our family of 5 while still keeping costs reasonable. We had a fairly complex trip that could not have been organized without her and her teams support. She had great age appropriate activities for our family as well.. Thank you Brenda!
Recommended
Exemplary service and follow-up
By: W&GC at YYC
Reviewed on: 19 Oct 2015
Attended to all our requests and questions Provided suggestions and followed up diligently We had a most enjoyable, carefree vacation.
Recommended
Best Possible Service
By: Jerry6807
Reviewed on: 25 Oct 2015
Brenda always goes the extra mile to make sure that your trip is outstanding and everything goes the way it is suppose to.
Recommended
Freindly Expert Service
By: Cabo 2015
Reviewed on: 08 Jan 2016
Brenda has booked a number of trips for our family. They have all worked out very well. We have full confidence in working with her and will continue to use her in the future.
Recommended
Well organized
By: Frank
Reviewed on: 30 Sep 2016
Everything went as planned. No hiccups what so ever. We would recommend Brenda for anyone's travel needs.
Recommended
The best at planning the perfect trip.
By: Jerry53
Reviewed on: 16 Oct 2016
Brenda has been planning our vacations for the last three years. She does a fantastic job at putting a vacation together to meet all your expectations. She follows up to make sure it all goes as planned. A great trip expert.
Recommended
Culturally rich tour of southern spain
By: Wominos
Reviewed on: 28 Oct 2016
Our travel agent efficiently organized our trip. She was professional, followed up on details, reviewed our itinerary with us and followed up upon our return. We choose Abercrombie Kent as our tour company. We felt our rooms in Marabella was below the standard promised, unclean, dated and small. Our room in Seville was of good quality but very small for two people. After we opened our luggage on the floor, we could not move around. The lunch provided by this tour company in Barcelona at the crazy crab was of very poor quality, poor ambience although natural seaside setting was awesome. All other meals provided were very good. All tour activities were exceptional. The local guides were very knowledgable, passionate, and outstanding ambassadors. Our negative comments are around bus transport- no bathrooms, water only, no disembarking help, head count issues and one instance of bus driver arguing with tour director who was amazing throughout. The Westin palace - A
Recommended
London and northern cruise with the family
By: Csprincess81
Reviewed on: 07 Nov 2016
Brenda booked us a trip with our two teens to London as well as a holland America cruise to the uk Iceland and Norway as well as Amsterdam. Her attention to detail was outstanding. The boutique hotel she booked in London was a definite favourite of all hotels we've stayed in. The location couldn't have been better as well as organizing transportation to and from Harry potters world and airport transfers . For our cruise she arranged for an amazing seat for our dinners in the dining room. We had problems with our room in Amsterdam which to no fault of hers as this we had booked with points she worked the weekend to fix our problem going above and beyond what Any travel agent I have known has done. I would recommend her in a heart beat to anyone. Brenda is the best travel agent we have ever had. This was not our first trip she has arranged for us and it definitely won't be our last
Recommended
Best Service
By: Jerry53
Reviewed on: 14 Nov 2016
Brenda did a great job getting our trip planned and made sure that it all went as planned. The trip was great and the service the best.
Recommended
Another wonderful and memorable trip!
By: Kyrin
Reviewed on: 14 Nov 2016
Brenda once again helped make this trip a simple and painless experience, allowing us to focus on just enjoying our weekend away in Anaheim. My girlfriend and I made some cheaper choices and though allowed us to spend more on the ground, Alaska Air certainly provided a cozy flight.
Recommended
Disney Aulani
By: jimmy legs
Reviewed on: 30 Jan 2017
All of the details were taken care of. We had flights, airport transfers, and a rental car that were scheduled without any issues whatsoever. Travelled as a family of 4 and everything worked out great.
Recommended
Mexico - Grand Bahia Principe
By: M&Z
Reviewed on: 26 Jan 2017
Brenda helped us choose a nice resort and arranged all our tickets etc. so all we had to do was get to the airport. She was very accommodating when we changed our minds a few times. We will use her when we plan another trip.
Recommended
Brenda`s Review
By: Roberto Giacomin
Reviewed on: 10 Feb 2017
Brenda was Awesome!! We went on a trip of a life time to Tahiti. First 2 nights at Moorea huts over water. Then followed with a 11 day cruise with windstar. The entire trip went without a glitch. It literally was painless and all my wife and I had to worry about is not to get sun-burnt. Brenda itinerary was clear and thorough. Thank you Brenda you are the best!
Recommended
Palm Desert
By: LJY
Reviewed on: 28 Feb 2017
Very knowledgeable and efficient
Recommended
Sailing the Virgin Islands
By: First Mate
Reviewed on: 06 Mar 2017
Brenda was terrific to work with - setting up a couple of resort stays either side of the sailing course we wanted to complete. The flights were great with an overnight stay in Miami on Valentines Day.
Recommended
England
By: Cristina
Reviewed on: 13 Apr 2017
This was the second time our family used Brenda and we were pleased again! She is very helpful organizing hotels and tours for our family of 5. Having 3 kids travelling makes it more difficult to find accommodations in Europe and Brenda does the leg work for us! She also really helped us organize tours that not only provided good education but was fun for our troops. I would totally recommend Brenda for Family Travel planning! Thank you!
Recommended
Brenda
By: JAY
Reviewed on: 15 Apr 2017
She always a great person to work with
Recommended
Cornwall
By: Jerry
Reviewed on: 26 May 2017
Brenda is the best I have ever worked with. She goes above and beyond to make sure that trips go as planned and that all the arrangements were great. I would highly recommend Brenda to all that are looking for a great trip and have done so every chance I get.
Recommended
Wonderful advisor
By: DynaMite
Reviewed on: 24 Jun 2017
Brenda, was enthusiastic about my trip. This certainly added to my own enthusiasm. She took care of every aspect of the trip for us and we had all the information re tour and bookings. I enjoyed working with Brenda as she gave us all the options to make the trip of a lifetime. Thanks Brenda!
Recommended
Superstar
By: Moola
Reviewed on: 07 Jul 2017
It's just fabulous! I wouldn't use anyone else, ever! Just sayin!
Recommended
Outstanding Planner and Organizer
By: John
Reviewed on: 28 Jul 2017
Brenda was always on top of things and she made me feel that she wanted our trip to be everything we hoped for. She was always timely with answers to our questions and concerns. We traveled from Paris to Nice to Amalfi Coast(via air to Naples) to Rome by air, ferry and train. Our hotels were excellent, and our movement with transfers and guides went like clockwork. We are two grandparents who celebrated our wedding anniversary while traveling with our 15-year-old granddaughter. We wanted this trip to build memories of a lifetime and this trip delivered. Thank you Brenda.
Recommended
Alaska Trip On Oceania Regatta
By: maz
Reviewed on: 22 Sep 2017
Brenda was very helpful in giving us all the information we needed to make this cruise a pleasant experience. She helped us with getting us a room in Vancouver which we enjoyed and also gave us lots of information about how to get to the cruise from the hotel. We had an excellent room on the cruise ship and she also helped with booking our specialty restaurants when we were away.
Recommended
Brenda Ostlund
By: Anne
Reviewed on: 10 Oct 2017
Brenda was very thorough , gave lots of details which were very helpful. Answered all our questions Called when back from the cruise to see how everything was ! Friendly and courteous , I would recommend her to family and friends
Recommended
Alaskan cruise
By: Faye
Reviewed on: 23 Nov 2017
We felt well informed and 'taken care of' with Brenda. She dropped off documents when she knew it may be difficult for us to get to her office. Next time we take a cruise we hope to have Brenda as our advisor again.
Recommended
SUPERSTAR
By: Cookie
Reviewed on: 22 Nov 2017
AWESOME! She's a superstar!
Recommended
Great Honeymoon
By: Jay
Reviewed on: 29 Dec 2017
Working with Brenda was absolutely amazing. She helped us set up a honeymoon to remember. Brenda was easy to get ahold of and made sure every detail was looked after. Brenda also found us great deals that we wouldn't have been able to find on our own. It could not have went any better. I would highly recommend Brenda to anyone needing a little assistance in planning a trip of their dreams!
Recommended
?
By: FRB
Reviewed on: 04 Jan 2018
Working with Brenda is all OK.
Recommended
Brenda is very responsive and professional
By: JSR
Reviewed on: 20 Feb 2018
I enjoy working with Brenda because she knows her stuff and provides good advice. Once the planning is done, she is very responsive over email. I highly recommend her as a travel agent.
Recommended
The Best!!!!!
By: Jerry
Reviewed on: 09 Mar 2018
Brenda is the best agent that I have worked with. She understands what we like and when we request some ideas she responds with well thought out and relevant ideas. The trips we have had with Brenda have all been excellent and Brenda always follows up to make sure things are going as planned.
Working with Brenda Ostlund, you will have access to:
- An experienced travel guide whom you can rely on before, during, and after the trip
- Exclusive luxury resorts and properties
- Once in a lifetime experiences
Explore with the Best
Virtuoso Advisors are constantly pushing the boundaries in unique travel experiences.
Alliance programs are unique tailored experiences exclusive to travelers working with Virtuoso Travel Advisors.
learn more
United Kingdom
Italy
Mexico
U.S. Virgin Islands
French Polynesia
India