Travel Specialties
Interests
Adventure
Family Travel
Honeymoons
Ocean Cruising
River Cruising
Destinations
Italy
French Polynesia
Spain
France
Turks And Caicos Islands
Selling Travel Since
2010
My Background
My clients would say I am a very enthusiastic travel advisor. I get excited about the planning process and will design an amazing dream come true vacation for you. I pay close attention to all the details and anticipate your needs. I will go far beyond your expectations. By using my contacts and resources around the world, you will be assured, you will receive the highest level of service. Let me VIP you on your next adventure!
Places I Have Traveled
Reviews and Recommendations for Lena Brown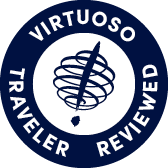 Virtuoso Verified Traveler
All reviews are from confirmed guests sharing exclusive insights
Sort reviews by
Recommended
highly recommended
By: barb
Reviewed on: 09 Aug 2013
We put together a fabulous trip. It went without a hitch. Hotels were wonderful. The Viking cruise is to be recommended. Thank you for your caring help. Much appreciated. Barb
Recommended
Highly recommend her. The best travel agent we ever had.
By: Chuck
Reviewed on: 16 Aug 2013
Recommended
Thorough, unfailingly cheerful, and always helpful
By: JRansom
Reviewed on: 16 Sep 2013
Lena is knowledgeable, listen to my requests, follows through, thinks of things I would never pay attention to (insurance options) and always has my back. I have recommended her and will continue to do so. She is the best!!
Recommended
Excellent vacation from an awesome vacation planner
By: Mimi
Reviewed on: 30 Oct 2013
Lena was so helpful and just as excited as we were in planning our vacation. She made it her goal to see that we had the best vacation possible and that we traveled with ease. She was great about my constant emails and questions, always patient and happy to hear from me. I can't wait to start planning our next adventure with Largay Travel and Lena!
Recommended
Best Travel Advisor
By: Randy P.
Reviewed on: 19 Nov 2013
I am so glad I got connected with Lena. Not only is she very knowledgeable and organized, but she is so much fun to work with. Always positive and upbeat, she thinks of everything and is never put off by all of my questions. I work with her for all of my travel needs. I highly recommend her to all of my friends.
Recommended
THE BEST AGENT EVER !!!
By: NANA
Reviewed on: 19 Nov 2013
No matter what kind of trip we have planned, ( we have done cruises as well as land trips ) Lena has done a wonderful job. We are very pleased with each and every hotel, tour and cruise we have taken. She is the best !
Recommended
Very Quick to Respond and very willing to adapt to change.
By: Dr. Dennis
Reviewed on: 05 Apr 2014
Lena is very good.  When you need something she drops everything and gets right to you.  Never makes you wait.  Highly recommend!!
Recommended
Highly Recommended. The best travel agent we ever used.
By: Chuck and Sheila
Reviewed on: 24 May 2014
Lena Brown all our travel plans to the last detail which made it easy for us.
Recommended
Recommend
By: Tommy
Reviewed on: 20 Jun 2014
Recommended
Consumate Professional
By: Pat C.
Reviewed on: 26 Aug 2014
From start to finish, Lena was a pleasure to work with. Her Travel Counselor experience was evident right away. Lena was knowledgable and extremely responsive. Her follow through was also exemplary. I would recommend Lena to anyone considering a special / extended trip. I'm sure we'll work together again in the future. Pat
Recommended
Always on top of everything!
By: gressica
Reviewed on: 12 Oct 2014
Lena is my go-to for all travel planning (and the person I recommend to all my friends). She has planned multiple trips for my family and I and is in the process of several more. I can always count on her for new ideas, ways to make travel easier, and ways to keep costs down. She is amazing on all fronts!
Recommended
Quality unmatched
By: Mickey
Reviewed on: 12 Feb 2015
Best part of travel as there were no surprises, schedules all met on time, quality of service abroad with tour guide providing all required information as well as history of places visited during the whole trip. Planned breaks during trip provided time needed for refreshments. Highly recommend using for foreign travel.
Recommended
wonderful trip
By: nana
Reviewed on: 23 Feb 2015
We have the best travel agent EVER ! Lena not only made all our travel a top notch experience, but she helped us change our returning flight, got us easy transfers and she is so efficient. We never have a worry when Lena plans our trips.
Recommended
Excellent Hawaii Trip
By: PKDraise
Reviewed on: 05 Mar 2015
we had a great trip! It's hard to choose a favorite part, but seeing Pearl Harbor was great. We enjoyed the catamaran ride (Thank you for that, btw!) and the luau. The food at the luau was awesome, and so was the entertainment. I really liked the walk to the top of Diamond Head.The drive to the north shore was also fun. We were glad we did it but probably should have stopped a few more places on that trip. I was worried about getting the car back before rush hour - I can't believe the Honolulu traffic! We walked the beach every day, laid out at the pool for a couple of hours and went to see the fireworks Friday night. Truthfully, one of our favorite parts was sitting on our balcony every morning, drinking coffee, looking for whales, & watching all the activity on the ocean. That view was spectacular!We really appreciate all the time & effort you took to plan this trip for us, Lena. You were very thorough and we won't hesitate to call you to plan our next trip!
Recommended
Best trip ever !!!!
By: Nana A .
Reviewed on: 26 Mar 2015
There is nobody better than Lena Brown as a travel agent. She sees that every detail is covered. Her recommendations are right every time and her knowledge is amazing. We will only use Lena as our vacation consultant.
Recommended
Caribbean Trip
By: MHLB
Reviewed on: 17 Apr 2015
We had a wonderful trip and every step of it was influenced by Lena Brown at Largay Travel. We will most likely ask her help for our next adventure. MHLB
Recommended
Perfectly planned week of pleasure 😄
By: Lucygirl4
Reviewed on: 22 Jun 2015
Lena stops at nothing to ferret out the best locations and the most unique experiences. Not only that, but she organizes all the transportation so that nothing is missed and every stage of the journey proceeds smoothly. She is the most consistently cheerful and pleasant person I have ever met and pure joy to work with. She has planned many trips for us, but our most recent bike trip in the Loire Valley in France was a show-stopper.
Recommended
Fantastic Hotel and travel accommodations!
By: Jim
Reviewed on: 16 Aug 2015
Lena placed us in the Goring Hotel which is located in London next to Buckingham Palace. The hotel far and exceeded our expectations from every aspect! Very friendly, very nice room accommodations and the staff treated us like we were part of their extended family. The hotel breakfasts were outstanding with a menu that provided a wide variety of choices as a part of the "included" daily breakfast. The assistance making dinner reservations was terrific as was the transportation provided by the hotel to the airport as well as taxis provided as needed. A good pick!
Recommended
Unsurpassed travel support
By: Gressica
Reviewed on: 05 Jul 2016
I recommend Lena to all of my friends and family whenever they are planning to travel. Though we usually make our own flight reservations, Lena handles every other aspect of our travel planning. The newest app she gave us had all of our dates, documents, and specifics at our fingertips. Probably the most amazing thing about working with a Virtuoso advisor like Lena is the upgrades you get at spectacular hotels. Most recently we stayed at the Dolder Grand in Switzerland (truly heaven on earth) and received a room upgrade, free breakfast, and a spa credit. We took full advantage of every aspect of our stay!
Recommended
Extremely Helpful and Knowledgeable
By: Linda S
Reviewed on: 13 Dec 2015
Lena was extremely helpful and knowledgeable in all aspects of our travel arrangements. She was always available and I felt confident she was always with me even when I was on our cruise to Italy! She returned all my questions during the process of booking my trip and explained all costs and options with patience and clarity. I hope to continue using her services for all my future travel plans. I highly recommend her! Lena is a true professional and pleasant person. Wish I could work with her every day! Regards, Linda S.
Recommended
Consummate Professional!
By: Gary55
Reviewed on: 09 Dec 2015
Lena Brown was incredibly knowledgeable, responsive and helpful. She was able to address all my questions and requests quickly and expertly. She'd respond to my emails within hours if not sooner -- often on the weekends and late at night. Lena always responded in a very pleasant manner. I always felt that she sincerely wanted to help. Perhaps most importantly, her recommendations were great and everything on the trip went without a hitch. She is a consummate professional and a credit to her company.
Recommended
Amazing trip!
By: Coltrane9172
Reviewed on: 04 Jan 2016
A top notch agent. Wonderful to work with! She was so accommodating and willing to work with our ever changing plans. I will use her again! Thank you again!
Recommended
A Great Travel Advisor!
By: LindaS
Reviewed on: 08 Jan 2016
Lena planned a perfect cruise for us. A relaxing Caribbean cruise with a New Year's celebration at the end of it. One of the best starts to a New Year! Great for families, couples and singles. I highly recommend this for anyone else thinking about having a special New Year. We were very happy with the Celebrity Reflection ship. Blu Restaurant was incredible! The ship had lots of fun bars especially the Martini bar with it's frozen top of the bar for your drinks to stay cold! Sunset Bar was beautiful with a real grass lawn! I plan on using Lena for all my future travels. She was equally as professional, thorough and wonderful to work with during our last cruise to Italy. Can't wait to plan another vacation with you Lena!
Recommended
Very helpful and responsive
By: Christina915
Reviewed on: 05 Mar 2016
I called Largay and was connected with Lena for a trip in February 2015, planned about 2 or 3 weeks in advance. We knew where we wanted to stay but she got in touch with the hotel who treated us VERY well. She also made some great restaurant recommendations and reservations for us. Also very key to the trip, she was able to get us good seats on the flights we wanted for no/limited additional cost (when you looked online there were no seats). Everytime I asked for anything she was always very happy and willing to look into it. Great service and we will call her again!
Recommended
Beautiful Island
By: Chip
Reviewed on: 14 Apr 2016
You were correct selecting a smaller Sandals for us. We sailed hobie cats, kayaked, swam, hung out on the beach and enjoyed the place. The food was excellent and available. We are not picky, though, and met a couple of gourmets who thought the food was only ok. Whatever. The butler service is wonderful and you should emphasize that folks readily use it. Wonderful girls, waiting on us, helping us with anything. The butlers guarantee beach chairs with umbrella or shade. The butlers did that every day with a cooler of drinks and anything else we wanted, and they make all reservations and escort us to dinner. Eating on own porch was wonderful and we ate on the beach. Not the fancy dinner you pay extra for. No need. Water is not snorkeling clear, but warm and nice. We took 3 snorkeling trips, one of which was the sunset cruise. Very nice. Sandals included snorkel trips are the best though. Ride from the airport is a sightseeing tour. Not for carsick prone! Loved it!
Recommended
Will definitely work with again!
By: JillieP
Reviewed on: 28 Apr 2016
We recently returned from a week-long vacation to Sugar Beach in St. Lucia. We began planning this trip with Lena this past September. Lena was easy to work with and we completely trusted her experience and professionalism. She was recommended to me through my sister, who has been working with her for many years. Lena executed everything with no problems. Emails, follow-ups, and reminders all came in a timely manner. We were very pleased to work with her. We are already discussing our next trip!
Recommended
Great service. Had every detail planed for us.
By: Chuck
Reviewed on: 21 Jul 2016
My wife and I did a 14 night Mediterranean cruise on Royal Caribbean Independence of the Sea to Spain. All arrangements from Phila PA airport, transfers, pre cruise hotel and cruise was arranged to perfection. The food was Not great the first 3 days but got better after the 3 days.
Recommended
Outstanding cruise.
By: chattye
Reviewed on: 25 Aug 2016
Lena set up an Alaskan Cruise for our group of 14 extended family members. We could not have been more pleased. She had every detail taken care of. She got us the best rate possible including on-board credit. She placed our cabins close together. She made supper reservations for the entire group so that we could have supper together. That was always the highlight of the day...and often the only time we saw some of our group. She reminded us before deadlines and checked to be sure we had all of the papers we needed. She sent us links to available excursions, so we were able to set those up before the cruise began. The highlight for me was coming back to our cabin and finding chocolate covered strawberries waiting for me in celebration of my birthday. What a thoughtful gesture! The ship and staff were outstanding and made every aspect of our cruise wonderful. We truly made memories that will last a lifetime.
Recommended
Very Helpful and full of Great ideas and Tips
By: CME
Reviewed on: 29 Aug 2016
Lena did a great job helping us plan our honeymoon in Hawaii. She had some awesome tips for each island we visited and we would not change anything on the itinerary. Pearl Harbor and the North Shore on Oahu is a must see. Lena was correct saying that a car is more trouble on Oahu because everything is in walking distance and traffic is pretty rough so we only got a car for once day. The Volcano and "Lava Boat Tours" is a must do. we could feel the heat from the lava while sitting on the boat. It was an incredible ride there and the view was one to remember. Maui was the place to wind down and we were in a condo on the beach which was awesome. They have grills on the patio so I grilled out every night at sunset on the beach in Maui. Doesn't get much better than that!! (Plus we kept food costs way down...) Great experience overall. Thank you to Lena for all your tips. They were all great ones...
Recommended
Goes "Beyond the call."
By: Penny
Reviewed on: 14 Sep 2016
Lena was helpful, patient, knowledgeable, enthusiastic and friendly. She answered all of my questions. If she did not have and answer for me she contacted whomever she needed to find the answer. She gave me expert advice on all aspects of my trip. I went on a Princess cruise to Alaska. Lena had never been on a Princess cruise. She educated herself about Princess so she could give me as much information as she could regarding the many options I had to choose from in the cruise industry. Her knowledge enabled me, with her guidance, to make comparisons on cruise lines, cost, ships, destinations, excursions insurance, etc. I had never been on a cruise before. She walked me through everything. When I told her that I wanted to go to the Kenai Peninsula, she found a Princess Cruise/Tour going there during the week of my wedding anniversary. She sent chocolate covered strawberries to our ship minsuite as an anniversary gift. We loved our Princess vacation. It exceeded our expectations.
Recommended
Best agent ever!
By: Carol
Reviewed on: 27 Oct 2016
I used to book all my own trips until I met Lena Brown. Now, whenever I decide to travel I just tell Lena what I have in mind and leave all the details to her. I know that she will find the best trip for me and will make sure all details are attended to. She leaves nothing to chance! And when I have traveled with my dog she makes sure there is a welcome treat for me in my room and also one for my dog! She is just terrific!!!!!
Recommended
Turks and Caicos
By: Dobes
Reviewed on: 06 Feb 2017
Lena was fantastic! She helped me the entire way for our 10 year anniversary trip to the Island of Turks and Caicos. She set up all our dinner reservations and every single one was outstanding. Flights, rooms and activities were all done by her and she made me look like I was quite the romancer with having everything set up for my wife and I. Next trip I set up, I'll will be using Lena again. She took all the stress off of me with all the arrangements
Recommended
She's the bomb!
By: Lucygirl
Reviewed on: 27 Feb 2017
Lena is consistently the most happy, positive, and flexible person I know. She always thinks about aspects of a trip I might not have otherwise considered--thus keeping everything organized and enjoyable. I trust her to give me thoroughly considered insider tips and to get me the best deal wherever I go.
Recommended
Awesome trip to Thailand
By: Mother/daughter Thailand trip
Reviewed on: 06 Mar 2017
Lena was very helpful in crafting our itinerary. She had good ideas for destinations and activities and wanted to work with my preferences (we sort of negotiated one or two of the hotels based on my perceptions). She was spot on in her advice and recommendations.
Recommended
Always the best!
By: Gressica
Reviewed on: 02 Apr 2017
I can never give enough superlatives to Lena and I recommend her to all of my friends and family. She is without a doubt the easier person to work with. Our most recent Backroads trip was a pleasure and Lena arranged all the preliminary and post trip planning exactly to our liking.
Recommended
Perfection as always
By: Jessica
Reviewed on: 03 Jul 2017
Lena is the consummate professional and adds a special touch to each and every trip. We arrived to find a tray of cheese and fruit in our spectacular room after a 10 hour flight. It was a welcome surprise. I referenced the documents she loaded in the travel app throughout the trip and found them extremely useful. When we had questions about train travel, Lena responded immediately. I recommend Lena's assistance to every avid traveler I know, because she always improves the journey.
Recommended
Beyond our expectations
By: PS
Reviewed on: 17 Aug 2017
Planning our honeymoon/family vacation was effortless and stress free thanks Lena's expertise and professionalism. From start to finish, Lena responded promptly to our questions and made suggestions for our trip. Her knowledge and experience helped us make important decisions about our cruise and put our minds at ease. Lena's input proved to be valuable in helping us determine important details about our cruise such as choice of cabin class, additional packages, and types of shore excursions. We felt confident that Lena would help us plan a wonderful vacation and it ended up exceeding our expectations.
Recommended
Biltmore Asheville
By: Littleh
Reviewed on: 19 Aug 2017
Lena was thorough, organized, and knowledgeable.
Recommended
Excellent Service
By: Kim
Reviewed on: 21 Aug 2017
Lena has helped me with a couple of detailed trips and each one turned out to be fantastic. She has a good sense of what her clients want and stays in contact during the process.
Recommended
Travel agent extraordinaire
By: Carol
Reviewed on: 11 Sep 2017
Lena Brown is the best travel agent ever! I used book my trips myself but once I experienced Lena's superb care and attention to all details, large and small, I was hooked! My husband and I travel quite a bit and I will never leave my travel plans in anyone's hands but Lena's!! I really enjoy working with her. She knows the ins and outs of the travel biz and always makes our travel easy and luxurious. I am so grateful to have met her!
Recommended
Palm Beach - T'Giving 2017
By: Pat Carey
Reviewed on: 26 Nov 2017
My family and I are 2 for 2 with Lena with respect to vacation trips, and I'm confident we'll turn to Lena for many more times in the future. She is a consummate professional. Both her knowledge and work ethic are second to none. I strongly recommend Lena Brown as an experienced Travel professional!!
Recommended
Honeymoon to Tahiti & Bora Bora
By: Brittany & Sean
Reviewed on: 04 Jan 2018
Lena was wonderful to work with when booking our honeymoon to Tahiti & Bora Bora! She was easy to work with, responded in a timely manner, and was very knowledgeable. She worked within our budget and we had the most beautiful honeymoon. The sights were breathtaking and we really did not worry about a thing! Everything was well planned out and easy to follow. I wouldn't hesitate to work with Lena again and highly recommend her!
Recommended
Unforgettable trip to Costa Rica
By: cwolfeaz
Reviewed on: 28 Nov 2017
Lena was the perfect agent - and am very sincere when I say that. We spoke over the phone in the beginning stages when I couldn't reach a decision on a new destination for a surprise 60th birthday trip for my husband. After we talked, based on what I told her he liked to do, she suggested the destination, stops, activities and she hit a homerun with the itinerary. We made NO changes and the trip and all arrangements were exactly as planned and promised. Lena is a good listener and the trips are about the clients agendas and preferences.
Recommended
Hawaii Trip
By: Ricky
Reviewed on: 04 Jan 2018
most awesome! I knew it would be easy to tell Lena what I was thinking and she would arrange the perfect trip.
Recommended
1/4/201
By: Bob Hunter
Reviewed on: 04 Jan 2018
Always pleasant to work with. makes changes quickly, and always has options for making it a better trip.
Recommended
Definitely Won't Travel without Using Her!
By: Travel Happy
Reviewed on: 15 Jan 2018
Excellent. Even when Lena is away or busy, she takes care of us by sending us to an associate or contacting us from wherever she is. I appreciate all the little extras we get when working with Lena - upgraded accommodations, free meals, free spa treatments, chocolate-covered strawberries! What's not to love! She's great!
Recommended
Help us bail out of Mexico
By: Pat L
Reviewed on: 30 Mar 2018
A word of thanks to Lena Brown for a quick and pleasant booking at the Phoenician Resort in Scottsdale, AZ. My wife and I bought a time share package in Peurto Nuevo MX celebrating our wedding anniversary that turn out much less that expected. With little internet coverage, we decided to call Lena to book airfare out of Mexico to a nice resort in AZ for the remained of the vacation week. Within a few hours Lena booked our airfare and splended vacation package at the Phoenician (Five Star) hotel in Scottsdale, AZ. The attention to deal and quailty of service was amazing!!!! Hat's off to Lena!
Recommended
Excellent customer servuce
By: Monica f
Reviewed on: 03 Apr 2018
Lena was wonderful to work with. Very attentive and detail oriented. She is truly a travel exoert. I highly recommend Lena for all of your travel needs.
Recommended
She's a delight to work with :)
By: JAR
Reviewed on: 31 Mar 2018
I can always count on Lena to know the type of hotel I will prefer and book accordingly. She has wonderful connections and insider tips no matter where we go. I recommend her to all my friends without hesitation.
Recommended
Princess trip
By: Toni
Reviewed on: 14 Apr 2018
Lena was right there with immediate answers to any questions that arose. She fixed, reassured and solved any and all problems, or possible problems, that arose. You couldn't ask for a more reassuring or helpful guide.
Working with Lena Brown, you will have access to:
- An experienced travel guide whom you can rely on before, during, and after the trip
- Exclusive luxury resorts and properties
- Once in a lifetime experiences
Explore with the Best
Virtuoso Advisors are constantly pushing the boundaries in unique travel experiences.
Alliance programs are unique tailored experiences exclusive to travelers working with Virtuoso Travel Advisors.
learn more
Italy
French Polynesia
Spain
France
Turks And Caicos Islands
Thailand
Australia
Mexico
Costa Rica
Switzerland
British Virgin Islands
New Zealand
Germany
United States - All
Dominican Republic