Barbara Sanner
Richmond, VA United States
Travel Specialties
Interests
Beach & Sun
Family Travel
Honeymoons
Independent Tours
Ocean Cruising
Selling Travel Since
1990
My Background
My career in travel began in the early '90's. After 5 years as a travel agent, I took off with my Air Force husband to explore the world. We were fortunate to have lived in Guam, Alaska, Mississippi and Germany. After 10 years of service and many exciting travel experiences, we moved back to the States. My favorite part of this job is helping people make their travel dreams a reality.
Places I Have Traveled
Reviews and Recommendations for Barbara Sanner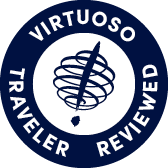 Virtuoso Verified Traveler
All reviews are from confirmed guests sharing exclusive insights
Sort reviews by
Recommended
By: bill03
Reviewed on: 11 Oct 2013
Hotels well positioned for excursions we wanted, we were kept informed of scheduling and provided full details including when and who to contact when necessary. Was willing to suggest assistance outside of her firm if she felt it would be beneficial. Overall, well planned and no details omitted.
Recommended
Highly Recommended
By: cmg1959
Reviewed on: 29 Oct 2013
Barbara is a pleasure to work with when planning trips. She has exceeded my expectations at every turn. That includes domestic and international destinations.
Recommended
Perfection
By: Travelman55
Reviewed on: 17 Dec 2013
I have planned 2 trips with Ms. Sanner and they have been absolutely perfect. I just went in and told her what I wanted and she made it happen. She even gave me different options and pricing so I could compare. Very professional and works to make sure you have that perfect vacation.
Recommended
Great vacation
By: Mandy
Reviewed on: 24 Nov 2013
My husband and I went to Barbara to plan our honeymoon. We were referred to her by my brother who also had a wonderful experience. Barbara listened to exactly what we wanted and worked with us on that. She respected our budget and opinions. Barbara took care of everything! The trip was wonderful! We couldn't have been happier with our trip or our travel agent experience! :)
Recommended
Prompt, thorough, and resourceful!!
By: Farah
Reviewed on: 25 Feb 2014
Barbara has proven to be the best resource in finding affordable travel packages quickly and within my criteria.  She has helped my family on two occasions; both times finding deals that could not have been found easily online. Barbara is quick to respond, thorough, and focuses on finding you the best value.  She will definitely be my first contact for all future travel plans. She is the best!
Recommended
Highly Recommended
By: Sherry
Reviewed on: 09 Apr 2014
My trip was fantastic.  She figured out a way for me to do everything I wanted to do and added a few more that made my trip wonderful.  The best part was it cost less than I expected but we were able to do more.
Recommended
great to work with
By: christopher
Reviewed on: 14 May 2014
Barbara was very knowledgable and easy to work with. Always polite and look forward to working with her again   
Recommended
By: Not provided
Reviewed on: 30 Jul 2014
Unfortunately our trip was cancelled due to cancer surgery.  However, prior to reaching this point Barbara was quick to set up and always prompt in replying to requests for information whether she was in the office or at home.  She has always been willing to meet at our time schedules and works to resolve any request we may have.
Recommended
"Bucket List Dream" brought to life!
By: Bob14
Reviewed on: 05 Aug 2014
Our Alaskan Inside Passage trip was so very well planned by Barbara that each moment of each day was a treat. The stateroom was perfectly placed for a quiet trip with a great view from our balcony. The room was very comfortable and our stateroom attendant was always cheerful and timely in his caring for us. The shows each evening were very entertaining. We particularly enjoyed Duncan Tuck ... a phenomenal entertainer. We really enjoyed visiting the quaint little villages at each stop. Another "Bucket List Dream" brought to life by Barbara.
Recommended
Do not travel without Barbara's Help
By: bunbomb
Reviewed on: 13 Sep 2014
Barbara is very helpful and listens to my requests. She is adaptive and open to suggestions. The two best trips I have taken were with guidance from Barbara. One was a honeymoon. So if my wife approved Barbara must walk on water!
Recommended
thoughtful and thorough service
By: sam
Reviewed on: 22 Feb 2015
very helpful even in making changes in excursion packages much appreciated prompt responses and follow ups
Recommended
Excellent service and follow-up
By: miguel77
Reviewed on: 22 Mar 2015
Barbara was excellent at assisting our family plan a trip at a resort of our choosing. While she was not familiar with the property she ensured that all the details were covered and that we maximized the trip. She was always available and I felt very comfortable throughout the entire process. We would definitely use her again.
Recommended
Fast and great service
By: ScottG
Reviewed on: 15 Apr 2015
Barbara does a great job of getting me information on places I have asked about and similar places that I had not thought about. She is very fast at getting all the information together and is very helpful.
Recommended
Exceptional Customer Service
By: BarbaraJ.
Reviewed on: 08 May 2015
Barbara is an exceptional travel agent. She did an amazing job helping to create a wonderful itinerary for out trip. She is incredibly thorough and a pleasure to work with. She made so many suggestions that we never thought of - things that made our travel plans the both time and cost-effective. Because we wanted to stay at hotels or B&B's that she was not able to book, she was always open to booking just a portion of our accommodations and travel arrangements. When we had questions that she didn't have an immediate answer for, she would use her resources to find answers to all our questions. We were very confident in any information that she shared with us. My husband and I would never hesitate to recommend Barbara to anyone looking to plan a wonderful vacation abroad. She is a true professional!
Recommended
Great service- will contact again
By: Dljhamlin
Reviewed on: 06 May 2015
No complaints!!! Service was 100%
Recommended
well planned and organized
By: bill222
Reviewed on: 07 May 2015
Trip was well planned and organized with both pre and post planning.
Recommended
Very Helpful Professional
By: Czech Traveler
Reviewed on: 25 Aug 2015
Helped us plan a river cruise to Europe that went off without a hitch despite a low Danube River with a grounded commercial vessel blocking the channel. She was easy to work with in the planning stages over the phone, kept us up to date with emails and phone calls prior to departure, and followed up after the trip. Would definitely consult her for future travels.
Recommended
Patient help. Perfect vacation!
By: TheTree4
Reviewed on: 01 Sep 2015
Barb did a great job listening to our hopes and matching it to the perfect vacation. She was patient and helpful as we worked through what would work for our family, and was responsive with our short timeline. The vacation ended up being exactly what we were looking for and everything went smoothly. Patient, knowledgeable, organized and responsive - highly recommend!
Recommended
Paris and London Trip
By: Linda
Reviewed on: 07 Sep 2015
Barbara was great in helping plan my trip to London and Paris! She was always very prompt with responses. She is the best Travel Agent my husband and I have ever used. The trip was wonderful. We will definitely use her again with future trip planning. Thank you, Barbara!
Recommended
Well planned and coordinated
By: Bill
Reviewed on: 28 Sep 2015
Barbara provided a well laid out schedule on a day by day basis with notes where needed along with maps to hotels or meeting places. She also was quickly responsive to text requests for information when asked.
Recommended
Fantastic Planner!
By: sns_other@verizon.net
Reviewed on: 06 Apr 2016
Barb is such a pleasure to work with! We weren't exactly sure what we wanted in our vacation, but she gave us many different options to choose from. She helped us pick the perfect trip for us and walked with us through the whole decision making process. She gave us clear instructions, kept us on track and followed up with us to be sure we didn't miss out on any opportunity. Barb answered all our questions in a thorough and friendly manner. Our trip went off without a hitch and every single detail was taken care of from the planning stage through our arrival home. I would recommend Barb to anyone wishing for the perfect planner for their trip. She's fantastic!!
Recommended
Proficient and friendly with excellent tips
By: Benjamin99
Reviewed on: 30 Jun 2016
I needed a professional to book all aspects of my trip and know that it would be perfect. I talked with Barbara and was confident she was the one to make that happen. She delivered on all fronts including price point, airfare, hotel accommodations and more. I will be booking future travel through Barbara exclusively.
Recommended
Excellent friendly service
By: Tex44
Reviewed on: 07 Oct 2016
Barbara has always done us well when preparing our itineraries for vacations. She is helpful in finding things to do in the various places we have gone to. We have used her for years and would recommend her to anyone who needed a professional travel agent.
Recommended
Well planned, fun, and wonderful
By: Dave
Reviewed on: 09 Nov 2016
The trip was wonderful except for the long plane ride both ways. The sites were well chosen, the hotels were top notch, and the tour guide was well organized and helpful. We experienced great things and places in both Australia and New Zealand.
Recommended
Friendly and thoughtful service.
By: Newt.
Reviewed on: 05 Dec 2016
I lost my Brother and I was in a terrible state of mind. Barbara was so helpful. I can't thank her enough.
Recommended
Proffesional, Effecient and Friendly Service
By: Bee
Reviewed on: 09 Jan 2017
I was very well pleased with the service that Barbara provided for our recent trip. She was efficient, and I received the accommodations that I had requested. I could not have received any better service than she provided. She was attentive and listened to my request and did accordingly. I look forward to working with her in the future for her services in planning a trip.
Recommended
Well arranged trip
By: Pencil pusher
Reviewed on: 05 Jan 2017
This was flight only but was set up for the maximum time to spend in Fla for the few days we were there.
Recommended
Honeymoon
By: Joe
Reviewed on: 28 Aug 2017
She was excellent. She was very knowledgeable of different resorts within our price range and was very easy to work with.
Recommended
Cruise
By: Nonna
Reviewed on: 24 Sep 2017
Barbara was knowledgeable and quick to respond to messages and any questions we had. She helped us navigate all the details and when we met with her to get our final documents, she was very thorough and explained all the boarding procedures, etc. We will definitely use her services again
Recommended
Florida trip
By: UKtraveler
Reviewed on: 13 Nov 2017
Barbara's help makes trips very easy.
Recommended
Sunshine
By: Sunshine
Reviewed on: 06 Feb 2018
Barbara is organized and stays on top of planned trips, making changes whenever to the benefit of the traveler.
Recommended
Provo, T. C. I.
By: Trish
Reviewed on: 09 Feb 2018
Barb found several properties for us to choose from. The resort we picked was very nice. Barb even got us an upgrade, which eas much appreciated! I need to use a wheelchair to get around the lengthy halls and Barb arranged that for me. We had a very relaxing time. We'll definitely work with Barb again.
Recommended
Turks and Caicos
By: Doug
Reviewed on: 09 Mar 2018
Not my first booking, everything went fine.
Recommended
Review
By: CSG
Reviewed on: 11 Apr 2018
Barbara has been wonderful to work with over the past 5 years. She knows what we are looking for in a vacation and the places she has recommended have been perfect. I love that she gives us breakdowns of different rooms, flights, prices and resorts in the places we are looking. Very responsive and helpful. We appreciate the work she puts in to create vacations and memories for us.
Recommended
Royal Caribbean cruise
By: Blair
Reviewed on: 23 Apr 2018
Easy . She was very helpful.
Recommended
May travels
By: Oo ho
Reviewed on: 22 May 2018
Well organized and responsive to any questions that arise.
Recommended
Jamaica Bound
By: Jamaica
Reviewed on: 20 Jun 2018
Barbara is very fun and easy to plan a great vacation with. She responds to any and all questions. I love that she informed about the places we wanted to visit. She provided great information regarding our trip. She followed up and called to check on how we enjoyed Jamaica. We are already planning next year's trip with her.
Recommended
Inside Passage cruise Spring 2018
By: Indio Bob
Reviewed on: 08 Jul 2018
Barbara is caring, thoughtful, professional and a stickler for details. Everything went exactly as she said it would.
Recommended
Know Your Traveler!
By: ARC
Reviewed on: 18 Jul 2018
From the first trip Barbara has booked for us, she has learned our likes, dislikes, and expectations. Because of this, we have been grateful to have her as our agent. When presented with a budget and dates, she's very knowledgeable when recommending wonderful destinations. And when we know where we want to go, the accommodations are always what we're looking for. Barbara is hard working and doesn't mind responding to an email received on a Saturday afternoon. She's a great find and a keeper!
Recommended
Med Cruise
By: Trig
Reviewed on: 14 Aug 2018
She was always helpful and quick to respond. Met all my expectations, and exceeded in several areas like in her timeliness to provide information and overall customer service.
Recommended
Barbara
By: Mac
Reviewed on: 18 Jul 2018
Working with Barbara is a very nice experience. She has helped me and my family twice with our vacation . She is so easy to work with and reach. She will discuss options for you to make your vacation worthwhile. We will continue to go to her for our travel needs
Recommended
Cruise to Alaska
By: Kristin
Reviewed on: 11 Sep 2018
Barbara has plans several trips for our family. This one didn't disappoint. She directed us in the right way and we would highly recommend her in the future.
Recommended
Competent
By: Yuban
Reviewed on: 28 Sep 2018
Great. Barbara responds quickly and is always helpful.
Recommended
Travel Agent Use
By: Torn
Reviewed on: 03 Oct 2018
Excellent. Well organized and gives good schedule to use on rip.
Recommended
Scotland Trip 2019
By: barb
Reviewed on: 03 Dec 2018
It was very good as always
Recommended
Fast
By: Takisha Smith
Reviewed on: 02 Feb 2019
Barbara was able to pull my travel arrangements together pretty quickly with short notice. Will recommend.
Recommended
Customer
By: Tina
Reviewed on: 26 Mar 2019
Working with Barbara is very nice. This is not the 1st trip she planned for me. She knows exactly what I am looking for and makes sure everything goes smoothly.
Working with Barbara Sanner, you will have access to:
- An experienced travel guide whom you can rely on before, during, and after the trip
- Exclusive luxury resorts and properties
- Once in a lifetime experiences
Explore with the Best
Virtuoso Advisors are constantly pushing the boundaries in unique travel experiences.
Alliance programs are unique tailored experiences exclusive to travelers working with Virtuoso Travel Advisors.
learn more