Uschi Helfrich
Richmond, VA United States
Travel Specialties
Interests
Beach & Sun
River Cruising
Escorted Tours
Ocean Cruising
Independent Tours
Destinations
French Polynesia
Italy
France
Spain
United Kingdom
Selling Travel Since
1983
My Background
Hello, my name is Uschi (short for Ursula) and I am born and raised in Munich Germany. Much to the dismay of my parents I caught the travel bug at the age of 16, yes I hitch hiked to Sweden, went to Italy with friends for weekends to buy shoes and a few years later found myself as an AuPair in an english boarding school near London. My next adventure was becoming a nanny in Williamsburg Va. and eventually became a legal resident of the US by marriage. In 1983 my husband and I established Crossroads Travel Inc. Since then I have been traveling and gaining first hand knowledge.
Places I Have Traveled
Reviews and Recommendations for Uschi Helfrich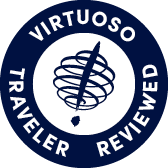 Virtuoso Verified Traveler
All reviews are from confirmed guests sharing exclusive insights
Sort reviews by
Recommended
Very good travel organizer
By: elliot82
Reviewed on: 03 Oct 2014
Our trip to Tahiti was very well planned by Mrs. Uschi Helfrich. They were very nice holidays for us. Wonderful :-) Thank you very much.
Recommended
By: Not provided
Reviewed on: 08 May 2014
Uschi has been wonderful to work with in planning a number of trips during the past few years. She is thoughtful, concerned and detailed oriented. I know she  put forth great effort to see that our needs and wants were met. Because of her expertise, she has guided us well in making good decisions, resulting in memorable, fun trips.gigi
Recommended
A++++ travel agent!!
By: RachKM
Reviewed on: 15 May 2014
Uschi made our trip wonderful! The details and everything she thought of and planned I would have never been able to think of or do myself! Thank you for planning the perfect trip in paradise for us! I will definitely be referring friends and family!
Recommended
EXCELLENT!
By: J and L
Reviewed on: 16 Oct 2014
Uschi did a FANTASTIC job helping us plan our Honeymoon to French Polynesia!!! She knew SO MUCH about the area and had EVERYTHING taken care!! Even the staff at the resorts knew who she was and had great things to say about her! We never thought that we would use a travel agent for any vacations, but I can now say that after the experience with Uschi, we will never NOT use one! Thanks again!!
Recommended
Well done
By: Debbi24
Reviewed on: 13 Jul 2014
This is the third time I have relied on Uschi to plan and take care of details.  She did not disappoint us.  Uschi did a wonderful job scheduling this Viking trip and coordinating our flights.  She answered any questions we had, replied promptly, and expertly.  We appreciate her assistance in making our travel experiences memorable.
Recommended
Everything was great
By: SueBath
Reviewed on: 13 Jul 2014
Our trip was great.  All of our reservations and connections were in place and on time.  We were pampered and spoiled and enjoyed our time immensely.
Recommended
Absolutely Perfect Vacation
By: Jeannie
Reviewed on: 02 Aug 2014
The vacation was perfect, and lots of fun. The resort was beautiful and service was outstanding. Everything worked like clockwork without a single glitch and we had a large group, traveling from all over the U.S. Uschi went out of her way to be helpful, friendly and she was a joy to work with. We highly recommend Uschi and Crossroads Travel. We had a group of 20 people from 6 different states and we also were trying to work within a budget. Uschi found us the best rates, the shortest travel times and a great resort in Punta Cana. It was a wonderful time, beautiful beach and great all inclusive resort. Uschi made it all happen with her hard work, expertise and great attitude. We love Uschi and are grateful to her.
Recommended
Wonderful Service!
By: Vactioner20
Reviewed on: 02 Aug 2014
My family needed a 20 person trip planned to Punta Cana, each one of us coming from a different part of the United States and Uschi found all of us flights and made our reservations and we didn't have to lift a finger. I would definitely recommend her to anyone looking to have a wonderful vacation!
Recommended
Great experience!
By: Texas Girl
Reviewed on: 14 Aug 2014
Uschi planned a trip for my friend and I to Rome and it was one of the best vacations I have ever had! The excursions were great and very professional. The hotel was close to the Vatican and in a nice quiet neighborhood. The staff of the hotel was so nice and helpful. And it was all very affordable. We did no planning at all for the vacation. Uschi did it all and made it very easy. Thank you soooo much!!
Recommended
Great trip
By: Danny
Reviewed on: 24 Aug 2014
Good service, good food, nice accommodations, wonderful scenery and activities. Couldn't have asked for a nicer group of people or tour guide.
Recommended
Patient, thoughtful, detail oriented
By: Rani
Reviewed on: 07 Sep 2014
Uschi has been a great travel agent. She is easy to reach, and works very long hours to fulfill her clients' needs,
Recommended
Amazing Professional
By: Lisa
Reviewed on: 03 Oct 2014
Uschi planned an amazing trip for us that was without a hitch. All of our connections (flight, boat and car) were timely and her travel hints extremely helpful. She arranged for room upgrades (where possible), had contacted each hotel prior to arrival with all of our transportation needs and also informed the hotels of our restaurant and outside activities that she had booked for us prior to leaving for the trip. Uschi provides a full service booking and one of the few times in our almost 28 years of travel that a travel agent had made our vacation so much more than we could have done on our own.
Recommended
Trip of Memories
By: Vickijo
Reviewed on: 16 Oct 2014
Uschi spent many hours trying to coordinate a trip for my husband and I to spend with my Mom (86 yrs old) and her 90 yr, old significant other. We decided on Aruba. My Mom and her significant other live in Denver, we live in Richmond, Va. There was a lot of coordinating with the flights as they needed our help, but we got it done! We had such a great trip. Thank you Uschi. I know this one was a difficult one to plan. I have used Uschi and Crossroads Travel for our travel needs (for over 12 years). We travel at least twice a year and have booked as many as 12 people in one trip! Uschi learned what our likes and dislikes were from the very beginning. We have always been happy with the personal service we have received. I can't wait for our next adventure!
Recommended
Able to accomidate at a moment's notice
By: TB
Reviewed on: 22 Jan 2015
Uschi helped me with my trip to Africa. There were many changes made through the process. She was always available(even when she said she was on vacation) and demonstrated a facility with this world of travel I have seen in few before. Her communication skills were excellent. I always knew where we were in the process. Thanks Uschi. I'd recommend you to anyone.
Recommended
Exemplary service
By: Ernie
Reviewed on: 06 Mar 2015
Uschi Helfrich truly went above and beyond what is required to arrange a trip. All arrangements, air and car reservations, were handled in the most competent manner we have ever encountered using a travel agency. Unexpected circumstances, which required repeated attention and changes to our travel plans, were handled deftly and immediately and were a decisive factor in making this trip successful. We can only give Crossroads Travel our highest recommendation
Recommended
Very professional, friendly service. Great follow thru
By: Vickijo
Reviewed on: 12 Feb 2015
We have used Crossroads Travel for almost 13 years, taking at least 2 trips per year. We have never been disappointed. Their recommendations, service, and follow thru are top notch! We a group of 8 this time and everything went as planned. Our accomidations were outstanding, flights went off without a hitch. Love Uschi and Mary Jo!!!!!!!! Thank you
Recommended
Great overall Job
By: Tony
Reviewed on: 17 Feb 2015
Uschi did a great job of helping plan and set up our trip. I will try to use her in the future.
Recommended
Outstanding!
By: Amberdakota
Reviewed on: 01 May 2015
Uschi organized the most unforgettable vacation of a lifetime! We had the BEST time and everything went so smoothly with our travels thanks to her and her expertise in the French Polynesian Islands. We couldn't have been more pleased with the way the vacation turned out. Moorea, sailing and Bora Bora were all wonderful! She managed to get us upgraded to the best OWB in Moorea - it was absolutely incredible, and we were surprised but thrilled when they walked us to it! Her hard work made our trip so laid back, carefree, organized, and FUN! I've recommended her to several family and friends already! Uschi is a first-rate professional, cares about her clients and meeting their expectations, and is a fantastic travel expert! Amber
Recommended
Perfect Service
By: Fritz H
Reviewed on: 21 Jun 2015
Uschi did a perfect job with airline reservations, hotel stays, car rental and excursions for a vacation for a family of five to Austria in June 2015. I would recommend her highly for any travel arrangements!
Recommended
Friendly, relable service
By: Lisa
Reviewed on: 26 Oct 2015
Uschi always provides friendly and reliable service. She follows up and is quick to respond. We feel she arranges our stay to maximize the amenities provided by the hotels and ensures value. I love working with her!
Recommended
Perfect Service!
By: Fritz
Reviewed on: 19 Jun 2016
Wonderful job arranging our recent trip to France. As with other trips she has helped us with, no detail was missed. Hotel recommendation in Paris was perfect for our family. She made some quick phone calls at the last minute, just before our departure, to investigate the impact of flooding in Paris on our trip plans which convinced us not to cancel our trip. Fantastic service! We can't wait for the next trip.
Recommended
Above and Beyond
By: Vickijo
Reviewed on: 08 Jul 2016
This trip was 7 years in the planning (ever since Uschi and Crossroads Travel sent me on my first African vacation). I wanted to have a different experience but wanted to stay in the Eastern Africa corridor. Uschi helped me plan a more remote trip. We decided on 3 locations, and to travel by air between them (last time we spent too much time driving on undesirable roads, and we stayed at 6 locations in the same amount of time). We found two tented camps, Katuma Bush Lodge and Kungwe Beach Lodge. Both excellent on all levels! From safari, to accommodations, to staff. Both deserve a rating of ten out of ten. Then we found the Soroi Serengeti Lodge. That was an excellent choice as well. Maybe a bit far from the center of the Serengeti. Uschi (and Carmen, another employee at Crossroads ), went over and above to make sure every detail was taken care of. I can't imagine any trip ever being better. Once again, Crossroads Travel provided me with an incredible experience.........
Recommended
Friendly help and excellent advice.
By: Ohioan
Reviewed on: 09 Oct 2016
Only with Uschi's help were we able to stay in our hotel of choice in beautiful Positano. We loved our stay and can't wait to return. Thank you so much, Uschi!
Recommended
Hotels
By: Rani
Reviewed on: 25 Sep 2016
We loved Spain. Both the hotels you booked were good. The staff was friendly and helpful. There locations are perfect. We liked the hotel in Barcelona very much.
Recommended
Excellent travel planner
By: Altmill
Reviewed on: 07 Oct 2016
I have worked with Uschi Helfrich many times now in planning various vacations. She is always hands on and excellent in communicating with me throughout the planning process. I will continue to work with her for future trips and I have never hesitated to refer others to her as well.
Recommended
Expert Friendly Service
By: Val
Reviewed on: 07 Oct 2016
If you want a perfect vacation then you need to use Uschi. She is very knowledgeable, organized, and friendly. She will plan your trip down to the last detail. You will go away with NO WORRIES.
Recommended
Wonderful Experience
By: River Couple
Reviewed on: 13 Jun 2018
We are travelers who like the security of a well-planned trip with safeguards and oversight! This is the second time Uschi has helped us plan a trip, and both trips (Mediterranean cruise and Rhine River cruise with Paris/London extensions) were absolutely as close to perfect as possible! She listened to our needs and helped us each step along the way to plan exactly what we wanted...plus, she gave exceptional advice when we asked. Because she has proven her trusted expertise to us, we already have, and continue to, highly recommend Uschi to others as a travel agent!
Recommended
Cruising
By: Swimmer
Reviewed on: 24 Nov 2018
It's not the first time that I've dealt with her. She is so professional and honest that it doesn't get any better.
Recommended
Jamaica: The friendly island
By: vickijo
Reviewed on: 19 Oct 2016
Uschi and the team ( Carmen also ), at Crossroads Travel were once again very helpful on our trip to Jamaica. We were scheduled to go there only 2 days after hurricane Matthew was predicted to hit Jamaica. It actually went a bit east of Jamaica and all was well. We weren't sure about airports and flooding or wind damage. They called the airline and resortl to make sure everything was good. The reassurance was awesome. I am sure with the hurricane that they were flooded with calls, yet they responded to us immediately! Can't say enough good about Uschi and Crossroads Travel................................. Oh, and Secrets at St. James was wonderful! We fell in love with Jamaica. The people were without question the friendliest and most professional that we have encountered in the Caribbean.
Recommended
Couldn't ask for more!
By: Mitos
Reviewed on: 08 Nov 2016
Uschi provided excellent service in all aspects it is really not necessary to enumerate. One of the best parts for me was that I could send her an email and she would reply very very quickly. We did not have to play phone tag.
Recommended
Friendly
By: lisa18
Reviewed on: 30 Dec 2016
Love Uschi- friendly and efficient. You can be honest with her about your needs.Highly recommend.
Recommended
uschi
By: dee
Reviewed on: 05 Jun 2017
always sends us to the best resorts
Recommended
Uschi
By: Susie
Reviewed on: 14 Sep 2017
Uschi is very pleasant to work with and efficient!
Recommended
Beautiful family vacation
By: Vickijo
Reviewed on: 18 Oct 2017
Uschi always goes over and beyond. She even emailed me from Europe just before we left to make sure all was in order!
Recommended
Trip review
By: Eva
Reviewed on: 24 Oct 2017
She was great. Took care to answer all our questions and even anticipated problems we might face. Definitely will continue using her
Recommended
Aruba
By: Joanne
Reviewed on: 15 Nov 2017
Very easy. She does her job well
Recommended
Awesome experience!
By: Danielle
Reviewed on: 17 Nov 2017
Uschi was amazing, I told her a couple places that my husband and I were thinking about for our honeymoon and she gave us multiple options with quotes right away! It was such a pleasant experience working with her, she was super helpful with answering questions and getting us what we wanted in the price range we asked for!
Recommended
Great trip!!!
By: Mike
Reviewed on: 15 Dec 2017
she is wonderful! the best!! I would highly recommend her
Recommended
Secrets Cap Cana
By: Robin
Reviewed on: 16 Feb 2018
She was awesome, trip went just as planned. Jet Blue was a great choice for airfare. Secrets Cap Cana was a wonderful choice, very clean and great staff of entertainment. Yoga instructor was really good. We enjoyed the restaurants but food was overcooked most of the time. Thanks Uschi for a week of wonderful memories with our dearest of friends.
Recommended
Advisor Review
By: Val
Reviewed on: 04 Apr 2018
Uschi is very easy to work with. She is on top of all your travel needs and she is there to make sure all runs smooth. If you want a great trip with NO worries, Uschi is your girl.
Recommended
Netherlands
By: Fritz
Reviewed on: 15 Apr 2018
Fantastic service! No detail missed. Every trip Uschi has helped us with has gone without a hitch. Air travel, hotel, car rental, suggested itineraries all perfect!
Recommended
Great travel advisor!!
By: Mike
Reviewed on: 14 May 2018
Uschi is wonderful to work with. Great personality and she really knows her stuff. Highly recommended!!
Recommended
Great travel agent!!!
By: Mike
Reviewed on: 28 Dec 2018
Great, she takes care of every detail! We would never use anyone else!
Recommended
fun in sun
By: dennis
Reviewed on: 05 Mar 2019
it is always fun
Recommended
Uschi gives great advice!!!
By: Vickijo
Reviewed on: 13 Apr 2019
I have worked with Uschi for 17 years now. Whether it was for trips to the Caribbean, Italy, Africa, Europe, or Peru, she dug deep and found the best trip to meet my expectations. She always looks for what her client wants out of a trip and matches that with the itinerary. I have NEVER been disappointed!!!! Uschi and the whole crew at Crossroads travel are top notch......
Recommended
Quick work
By: DRBD
Reviewed on: 18 May 2019
We gave Uschi our travel wishes and parameters and the next day we were booked on our next trip. Uschi worked efficiently and quickly with our preferences in mind.
Recommended
Danube River Cruise
By: Jim
Reviewed on: 05 Jun 2019
Professional and engaged pre- and post-trip. Excellent advice and attention to details.
Recommended
Travel services from Uschi
By: Sam
Reviewed on: 16 Jul 2019
We have worked with Uschi for 30 years. She has been a tremendous help to us, and we value her advice highly. She pays attention to our preferences and is ready with good advice and timely help.
Recommended
Family trip on Queen Mary 2
By: Grandma
Reviewed on: 13 Jul 2019
Uschi is great and has done any number of trips for me and my family. Very detail oriented and a pleasure to work with.
Recommended
Our German trip
By: Sah
Reviewed on: 21 Jul 2019
Uschi listened to what we wanted to do on our vacation and what was important. She made the arrangements to fit in with our wishes. Halfway through planning for the vacation we had to change the direction of what we were planning. Uschi quickly adjusted to our new plan. She
Recommended
Spring Trip
By: Bo
Reviewed on: 07 Oct 2019
We have been working with Uschi for almost 20 years. She is always very helpful, gives us great advice and is fantastic to work with.
Recommended
Best all inclusive yet
By: Vickijo
Reviewed on: 31 Oct 2019
Uschi knows her customers and know what they will like. This stay at Couples Swept Away in Negril was our favorite all inclusive stay yet! Beautiful water, beach. Walked right from our room onto the beach. The staff were all amazing. Great service!
Recommended
Uschi did a fantastic plan for our river cruise .
By: Dick
Reviewed on: 25 Sep 2013
We went to Uschi rather late for a river cruise reservation,and gave her a window of Sept. or Oct. for a Rhine River Cruise. She was able to give us several options. We also told her that aisle seats were necessary for an 8 hour flight and she was able to reserve aisle seats for the long flights. She worked on the details until they were what we wanted . She did a great job and we have already referred several people to her .
Recommended
By: Bev
Reviewed on: 27 Sep 2013
A wonderful experience! Everything was perfect except the weather in Cape Town but we still had a great time. The Lion Sands was exceptional. Everyone was so friendly and wanted to please. I wish everyone could experience this trip. The only negative I can mention is the long flight and there is nothing you can do about that.
Recommended
Highly recommended
By: Amy T
Reviewed on: 02 Oct 2013
We had such an amazing honeymoon to Tahiti and we owe the seamless travel and awesome accommodations set up and special surprises to our excellent travel agent Uschi Helfrich - We had some great surprises waiting for us both in Moorea and Bora Bora and we really appreciate the care she put in to make our trip just a little more special than it already was. I have recommended her to a few of my friends and would have no problem supporting and recommending her services
Recommended
Uschi was great!
By: Theresa
Reviewed on: 11 Oct 2013
I absolutely loved working with Uschi! Her knowledge of Tahiti was exceptional, and allowed us to plan our perfect vacation. She took the time to understand what was important to us for our trip and guided us to the perfect resorts and activities. As a result, we had THE perfect vacation! She took care of every little detail in advance, and I know she was also looking out for us while we were actually on vacation. If you're planning a trip to Tahiti, DEFINITELY call Uschi!
Recommended
Spectacular Rest & Recreation
By: luv2travel
Reviewed on: 24 Nov 2013
Seven Stars in Providenciales, Turks & Caicos is perfect - spectacular beaches, glorious water, marvelous resort. Such service orientation. Grand vacation.
Recommended
Excellent Experience!
By: Rick 63
Reviewed on: 24 Nov 2013
From the moment we signed up for our trip, Uschi was available and helpful for the entire experience. The trip was fantastic, educational, and very organized. It was beyond our expectatons and we will use Uschi again for all of our trips.
Recommended
Great Job!!!
By: Grandma
Reviewed on: 24 Nov 2013
This was our first river cruise and we loved it! Our flights going and coming home were easy connections. Uschi kept us informed about changes made to our itinery. She made sure we knew what documents we had to have to have to travel overseas. We are looking forward to booking future trips with her!
Recommended
Highly Recommended
By: Beau
Reviewed on: 30 Nov 2013
My wife and I recently completed our honeymoon to French Polynesia. Although we encountered a few issues in Bora Bora, it was outside the control of any travel agent. Prior to leaving, Uschi ensured we had all the information needed to make the trip as seamless as possible, both in paperwork and activity planning. Uschi, if we ever return, you will definitely be receiving repeat business. Thank you!
Recommended
HIghly Recommended
By: Vicki
Reviewed on: 23 Jan 2014
We have been using Uschi for our travel plans for the last 12 years. Once again our trip was amazingly wonderful. It is so nice to have someone like Uschi to make sure all the details are taken care of. She took the time to get to know our likes and dislikes years ago. Because of that, she has been able to steer us in the right direction with our travel plans. She definitely goes the extra mile. We have never been unhappy!
Working with Uschi Helfrich, you will have access to:
- An experienced travel guide whom you can rely on before, during, and after the trip
- Exclusive luxury resorts and properties
- Once in a lifetime experiences
Explore with the Best
Virtuoso Advisors are constantly pushing the boundaries in unique travel experiences.
Alliance programs are unique tailored experiences exclusive to travelers working with Virtuoso Travel Advisors.
learn more
French Polynesia
Italy
France
Spain
United Kingdom
Netherlands
Australia
New Zealand
Germany
Argentina
Peru