Travel Specialties
Interests
Adventure
Family Travel
Safari
Ocean Cruising
River Cruising
Destinations
United States - All
Australia
Ireland
New Zealand
United Kingdom
Selling Travel Since
1977
My Background
Building memorable holiday experiences has been a passion of Carolyn's for over 39 years. Her extensive travel experience gives her the knowledge to deliver value and exceptional service.
Bring Carolyn your ideas and let her create the perfect vacation for your budget and your imagination.
Why go from A to B, when you can go from here to WOW!
Places I Have Traveled
Reviews and Recommendations for Carolyn O'Meara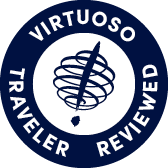 Virtuoso Verified Traveler
All reviews are from confirmed guests sharing exclusive insights
Sort reviews by
Recommended
Excellent in every respect
By: Bill
Reviewed on: 17 Sep 2013
Carolyn O'Meara has been my travel agent for many years, first with the BC Automobile Association and, more recently, with Vision 2000. Over all of this time, I have found her to be both knowledgeable and extremely helpful in every way. As, through long association, Carolyn knows my tastes and interests, she has proved particularly useful in suggesting possible trips or excursions of which I had not been aware. I have no hesitation in recommending her highly.
Recommended
Fabulous organizer right down to the last detail
By: Robert C
Reviewed on: 01 Oct 2013
Carolyn has been setting up our trips and cruises for about 10 years now and she has the ability to accurately schedule every detail of our vacations right down to the last bus reservations. We never have to worry about anything. Our biggest job is to pack our bags and be ready for a wonderful time no matter where in the world we may be going. She is the best!!!
Recommended
Excellent in Every way
By: Bill
Reviewed on: 21 Nov 2013
Carolyn has arranged all of my travel for many years now, first with BCAA and now with Vision 2000. I have always found her extremely knowledgeable and entirely helpful. She has always been ready to go the "extra mile". At the same time, her friendliness makes it a pleasure to work with her both in trip planning and post-travel debriefing. I would unhesitatingly recommend her (and have done so to various friends).
Recommended
Highly recommended
By: Peg
Reviewed on: 24 Nov 2013
I have been dealing with Carolyn for some 8 years now and find her very professional and more than willing to deal with any problems that arise. Always accommodating and pleasant. I wouldn't hesitate to recommend her to anybody else and have done so.
Recommended
Highly recommend
By: ABBA
Reviewed on: 29 Nov 2013
We have had many bookings done by Carolyn and every one has been a great success. She is very knowledgable about all aspects and we feel very content with just letting her plan everything for us. She even very successfully finds transfers for us when we don't use that provided by cruise companies etc. Nothing seems to be too much trouble for Carolyn, even if we make last minute changes.
Recommended
Perfect trip!
By: Gina
Reviewed on: 22 Nov 2013
Carolyn is very knowledgeable about all areas of travel. From the best or m most convenient airlines to all hotels or rentals available. Everything was exactly as we planned, with her advice.
Recommended
Recommend
By: Bevy
Reviewed on: 22 Nov 2013
Other than goof in seating on the plane going out, the whole trip went as planned. Would definitely recommend and use again.
Recommended
THE BEST!
By: Kip
Reviewed on: 29 Nov 2013
I've been dealing with Carolyn for several years now; and once again she's handled all our arrangements and provided us with great service.
Recommended
trip review
By: Beaner
Reviewed on: 17 Oct 2014
I recently went to Trafalger's grandeur Britain and Ireland tour. I found it to be an excellent experience. The food, accommodation, tour director and driver were outstanding.
Recommended
Trip to Europe - 2014
By: Bill
Reviewed on: 18 Nov 2014
My trip (to Budapest, Prague and Vienna) worked perfectly. All flights meshed very well and the hotels that I booked through Carolyn were very good. There were no glitches at all (but that is exactly what I have come to expect with Carolyn - she is an excellent travel advisor).
Not Recommended
Eastern Colours Via Rail-Canadian Empress
By: Ann
Reviewed on: 24 Nov 2014
Hi. We enjoyed it and saw the true Eastern colours that we went for. However, Via Rail leaves a lot to be desired. Because of freight traffic we were 10 hours late into Toronto, only just made the last train to Kingston and the whole day was very stressful. Didn't need to be. Via ( or the travel consultants) needs to warn their guests that there could be long delays. As to the Canadian Empress--great staff and super food, BUT the ship is old and very uncomfortable -Definitely not to be recommded for handicapped elderly!!!
Recommended
FRANCE
By: Becky
Reviewed on: 18 Nov 2014
well organized, great hotels, tour guides etc. want to go again,,
Recommended
Great service, as always
By: 32bee,
Reviewed on: 18 Nov 2014
Carolyn always makes planning a trip so easy , any small problems are fixed quickly and professionally. Love the service at Visions, my go- to place for helpful, friendly advice
Recommended
Marilyn
By: Mar
Reviewed on: 18 Nov 2014
We couldn't of been happier with all the care, attention,wonderful trip that Carolyn arranged for us. Her expertise and knowledge makes decisions very easy. Finding us the best accomodations, price and all arrangements was very well done. Carolyn was always available for any questions we had. We sincerely appreciate all she does for us. Thank You.
Recommended
Everything extremely well organized
By: Lori
Reviewed on: 03 Dec 2014
Carolyn has been our travel expert for over 30 years and we have never been disappointed with her knowledge and organization skills. This trip was no exception and she did an excellent job. She kept us informed of changes that were made to our flights and we knew that we could depend on her.
Recommended
My booking was done by Rick and all went well.
By: Doe36
Reviewed on: 04 Jan 2015
My recent trip was to Prince Rupert and booked by Rick ?. His service and the flights were all excellent.
Recommended
She is INCREDIBLE!!!
By: S & L
Reviewed on: 04 May 2015
We have been extremely fortunate in having Carolyn as our Travel Expert for many years. All of the trips she has planned for us have been exception and everything has "run smoothly". She is a true traveller and knows many things to make our trips NUMBER ONE. We appreciate everything she has done for us over the years. One can't ask for a better Agent. We HIGHLY Recommend her and give her name to everyone who is planning on using an travel agent.
Recommended
My go to girl!
By: S22
Reviewed on: 03 Dec 2015
always better than booking it online
Recommended
Great service
By: oma
Reviewed on: 10 Jan 2016
We thoroughly enjoyed our trip to Cuba. Getting 3 families with tight schedules from different parts of Canada to one place at the same time, during a busy Christmas season was not an easy task. Carolyn did an excellent job . Thank you Carolyn. Everyone loved their vacation.
Recommended
cuba
By: mary
Reviewed on: 11 Mar 2016
Carolyn was great...most informative and answered all of my questions plus more
Recommended
cuba blues
By: lexi 67
Reviewed on: 16 Mar 2016
the havana part of our trip was informative and fun due to Kris Kurtossy who was a fantastic tour guide-- the Aerostar Alameda in Varadero was not so good -- hated the resort- dirty grounds, bland food, crowded and noisy public spaces. had to upgrade to ocean view room at extra cost-- never again will stay at all inclusive!
Recommended
Everything went well
By: MB
Reviewed on: 17 Mar 2016
Thanks Carolyn, everything went well. Our trip was a charity auction prize, we hope you will support the Island Deaf and Hard of Hearing again in 2016.
Recommended
Fantastic service! As always
By: Herma and Don
Reviewed on: 22 May 2016
Carolyn planned our trip expertly as usual. We know that all the details will be attended to and we can leave everything to her.
Recommended
Wonderful service - as always
By: Bill
Reviewed on: 28 Jun 2016
Carolyn has been my agent for years so, of course, I went to her to arrange plane and car for my recent trip to Calgary. Everything worked like a charm, as I knew it would. She's currently working on a trip for me to Europe in the fall. I wouldn't go to anyone else.
Recommended
Excellent service
By: Kerry
Reviewed on: 24 Aug 2016
Carolyn is pleasant quick and efficient. She understood my needs and arranged everything seamlessly. I will be contacting Carolyn for all my future travel plans, business and pleasure!
Not Recommended
Good and bad
By: EY
Reviewed on: 16 Sep 2016
Our actual cruise was good; liked the Zaandam, had a great cabin, good dining room, friendly staff. The Westmark hotel in Anchorage was dated and totally unacceptable! Not very clean, the toilet was running when we got to our room and the next morning the shower didn't work. We were very disappointed that Holland America would use this hotel. (we have made Holland America aware of this). This was our first cruise and we had quite a few questions for Carolyn over the 9 months from booking to going. Maybe we should have been aware of some of the answers however found that she often took several days to respond to emails and voice mails and a couple of times when there was no response for a week I had to call her. I understand that she works part-time so don't expect an answer right away, but if she's going to be away she should ensure that she has an out-of-office message on her emails and updated message on her voice mail. We will not be using Carolyn again. Thanks
Recommended
As usual a great trip, thanks
By: The Old Gals
Reviewed on: 28 Sep 2016
Trip went very smoothly. Had a great rental car, even if I couldn't understand all the bells and whistles of our upgrade!!! Our stay at Sparkling Hills Spa was a great experience but we found the "Crystal Bling" a bit overdone.
Recommended
Successful trip
By: RolandExcellent trip
Reviewed on: 03 Oct 2016
Excellent trip. Air travel, airport pickup and delivery, and hotel's were to expectations. The Back Roads Tour was particularly good. We were very pleased with Carolyn's service. Roland and Mimi
Recommended
Wonderful Trip
By: Bill
Reviewed on: 23 Oct 2016
My recent trip to Europe (Italy, Austria and Germany) went very well indeed. There were no glitches of any significance and the rail routes and hotels chosen were first rate as was the single one day excursion from Vienna. Carolyn is very, very experienced in her profession (I've been dealing with her for years) and I'm already planning my next trip with her.
Recommended
Fantastic Knowledgeable TA
By: herma49
Reviewed on: 07 Nov 2016
Carolyn always has the knowledge to answer our questions and to offer us alternatives in our travel plans. She is our "go to gal."
Recommended
Trip to Los Vegas
By: Tony
Reviewed on: 15 May 2017
I have used her for 30 years. Never any problems. Trips have always been perfect Highly recommend her
Recommended
Nicaragua
By: Ollie
Reviewed on: 27 Feb 2017
The trip thru Go Way was fine. A lot of sightseeing in a day .Hotels were average - but ok. Our guide Ramone was very good. The visit to Mango Rosa at San Juan del Sur was not for those with mobility issues- lots of bugs but friendly staff.
Recommended
Cuba Trekking
By: Happy
Reviewed on: 09 May 2017
Friendly and efficient.
Recommended
Excellent Service
By: Bill
Reviewed on: 31 May 2017
Working with Carolyn was, and always has been, a pleasure.
Recommended
Best part of the cruise
By: janey
Reviewed on: 23 Jun 2017
Excellent. She set us up with a bus/train trip to Carcross and and Emerald Lake in the Yukon. To me that was the most thrilling and interesting part of the whole cruise to Alaska.
Not Recommended
Disappointed
By: Muffin
Reviewed on: 28 Jun 2017
Challenging with communication
Recommended
Trip to Europe
By: Pat
Reviewed on: 18 Jul 2017
I was very pleased with my trip to Europe, the airline was excellent. The hotel at Heathrow also excellent. The return trip had just one problem, a 4 hrs wait over in Vancouver before returning to Victoria. Thanks, Carolyn.
Recommended
Crystal Serenity
By: Fitz
Reviewed on: 11 Aug 2017
Couldn,t have been better--as usual.
Recommended
carolyn's review
By: ace
Reviewed on: 13 Aug 2017
easy to work with, knowledgeable, understood what was required
Recommended
Newfoundland and Labrador
By: Geri
Reviewed on: 14 Sep 2017
Carolyn is a good Travel agent. She's thorough and takes care of all the details.
Recommended
Newfoundland
By: Barbie
Reviewed on: 21 Sep 2017
Carolyn was very professional in our dealings. All the arrangements she made were carried out well. Carolyn is also very friendly. She answered all our questions in a timely manner. I will use her expertise in any other trip I take.
Recommended
Paris/Normandy, Brittany, and Loire Valley
By: Unocanadiano
Reviewed on: 30 Sep 2017
To conceive a trip travelling solo took some thought and planning. Carolyn encouraged me to go on my own. She provided first hand knowledge of Paris, and in doing so, helped me to frame where I wanted to explore. She was efficient in setting up pre-payments and booking hotels, shuttle services, and my tour. Also she found great flights.
Recommended
Great service
By: Admiral
Reviewed on: 03 Oct 2017
Carolyne has provided me with travel info and advise for over 25 years.
Recommended
London
By: Lexia
Reviewed on: 06 Nov 2017
Flights and apartment booking went smoothly
Recommended
Spain
By: Bill
Reviewed on: 04 Nov 2017
Working with Carolyn has always been a pleasure. She has been my agent for many years now and I intend to continue working with her as long as I am travelling.
Recommended
Very Helpful
By: Queenie
Reviewed on: 15 Dec 2017
Carolyn is always helpful and very knowledgeable. She always looks for the best deals on air fares. Always looks for the easiest routes and time between flights.
Recommended
Questions and suggestions
By: Victorian
Reviewed on: 06 Jan 2018
I have worked with Carolyn a number of times booking coach tours, cruises, and flights. Carolyn knows the right questions to ask or suggestions to give to get me exactly where I want or need to be. Most recently, Carolyn advised me to book a hotel in Vancouver just in case there were delays in the arrival of my late night flight. Excellent recommendation as my flight was 40 minutes delayed, I would have missed connections, and after being on the move for 28 hours, breaking up the journey home to Victoria was a complete relief.
Recommended
Phoenix trip
By: Annie
Reviewed on: 24 Feb 2018
As all prv times, Carolyn booked my flights promptly and it worked out.
Recommended
Asia 2018
By: Pat
Reviewed on: 21 Feb 2018
The trip was planned with Carolyn and Jackie and all went very well. Flights, connections, airport pickups, hotels, and tours taken in Hong Kong were excellent. The YM CA was centrally located in Kowloon and we enjoyed being able to get out and walk to the harbour and shops on our own. All connections for the Avalon tour went smoothly and we enjoyed the time in Vietnam and Cambodia.
Recommended
happy
By: happy
Reviewed on: 05 Mar 2018
OK but took a while to get use to her approach after she replaced my previous agent that i had used for years
Recommended
High quality advice
By: mcv
Reviewed on: 11 Mar 2018
Nice to be dealing with a true professional, will do it again in the near future
Recommended
fantastic arrangements
By: Hal H.
Reviewed on: 12 Mar 2018
As always Great...p
Working with Carolyn O'Meara, you will have access to:
- An experienced travel guide whom you can rely on before, during, and after the trip
- Exclusive luxury resorts and properties
- Once in a lifetime experiences
Explore with the Best
Virtuoso Advisors are constantly pushing the boundaries in unique travel experiences.
Alliance programs are unique tailored experiences exclusive to travelers working with Virtuoso Travel Advisors.
learn more
United States - All
Australia
Ireland
New Zealand
United Kingdom
China
Croatia
Fiji
France
Iceland
Italy
Kenya
Peru
Spain
Turkey