Travel Specialties
Interests
Adventure
Family Travel
Culture, History & Arts
Honeymoons
Safari
Selling Travel Since
1992
My Background
I am a naturally curious person who found a home in the travel industry in 1992. As my experience in destinations, itinerary planning and travel technologies has grown, so have my relationships with travel suppliers and clients. I get a lot of satisfaction in really understanding my clients and constantly challenge myself to find joyful experiences for every traveler.
I have a BA from Vanderbilt University, an affinity for the outdoors and animals and love learning about world cultures.
Places I Have Traveled
Reviews and Recommendations for Randie Rosenberg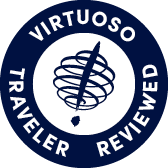 Virtuoso Verified Traveler
All reviews are from confirmed guests sharing exclusive insights
Sort reviews by
Recommended
Randie plans the best trips
By: Nancy
Reviewed on: 01 Nov 2013
Randie does plan the best trips ever. She is so detail oriented and is exceedingly helpful in making anything happen. She uses great resources to help her and her advice has been spot on.
Recommended
Highly recommended
By: JLT
Reviewed on: 30 Oct 2013
Randie has helped make our vacation experiences very memorable for many years. It has always been a pleasure to work with her.
Recommended
Highest Recommendation
By: Chris55
Reviewed on: 01 Nov 2013
We have used Randie as our go to travel agent for years. We have travelled extensively with our family to Europe, the Caribbean and Central America. Randie has handled all of our trips flawlessly. She had a great feel for the type of hotels, etc we like and we have recommended her to many of our friends who have also had excellent experiences. She is superb. Chris55
Recommended
The best
By: pato
Reviewed on: 24 Nov 2013
Randi planned a knockout trip for us in Costa Rica, giving us a sense of the variety of experience in this lovely country. Her guides were knowledgeable, personable and professional. We did this trip with very good friends who think this is one of the very best trips ever. Would use her again in a heartbeat.
Recommended
Very highly recommended
By: Carld
Reviewed on: 24 Nov 2013
Randy has always provided great and timely service.
Recommended
Highly recommended
By: Joe
Reviewed on: 30 Dec 2013
Randi did a great job for us. We went on a Christmas markets tour on Avalon cruise ship. She got us transportation to Dulles and booked our airline flights as well as a hotel at our last stop. We are very pleased with her attention to detail and to listening to our wants amd needs.
Recommended
Super friendly and knowledgeable!
By: britt
Reviewed on: 07 Dec 2013
Randie was nothing short of amazing. It was our first trip to Costa Rica, and she captured the essence of the country, as well as the adventure and relaxation we were looking for, in an amazing, well-paced 6 days. Super friendly and knowledgeable, and fit our desires within our budget - with no shortage of luxury. Highly recommend!
Recommended
Highly Recommended
By: Connie46
Reviewed on: 19 Dec 2013
Randie has planned 3 trips for me and all have been perfectly executed--from air travel, river cruise accommodations, ground travel, hotels, and all the little incidentals. You can make any request or ask any question and she will get back to you immediately. I would never consider using anyone else.
Recommended
Excellent!
By: Sally
Reviewed on: 17 Dec 2013
Randie always does a great job for us - she's willing to tend to all the details, and I so appreciate her ever-cheerful attitude!
Recommended
Highly recommended
By: Sally611
Reviewed on: 19 Jan 2014
Last week I contacted Randie to help me find the best air travel for a trip we will take later this spring. I specifically wanted to avoid one airline and one departure airport, and needed an open jaw. She sifted through all the many options, which would have taken me quite some time, and found an itinerary and price that were very agreeable to me. This is why I value her expertise! She was able to save me time and, I believe, money, and offered a solution with which i am very pleased!
Recommended
Excellent planning
By: Jh
Reviewed on: 27 Feb 2014
Nice trip.  No problems
Recommended
Highly recommended
By: Randy27
Reviewed on: 25 Feb 2014
This was our 8th time at the same location and as always Randie  did an outstanding job in every aspect of the trip. From the air travel to the transfers to the room everything was perfect.
Recommended
Excellent trip
By: Spider
Reviewed on: 22 Mar 2014
As usual, Randie arranged a great trip.  All connections easy and efficient.  Hotel was great..  She is our go - to travel agent.
Recommended
Relaxing Vacation
By: Marcia
Reviewed on: 23 Apr 2014
My plans for the trip started out with trouble.  I had given Randi the wrong dates for my vacation.  Randi took care of my mess and got back with me right away with the whole trip reschueled including the air transportation. What a relief. Everything else went wonderfully.  This is the second year we have worked with Rhandi and both have been great experiences!
Recommended
superbissima!
By: Italophile
Reviewed on: 04 May 2014
Ms Rosenberg anticipated all our wants and put us in hotels near train stations when possible. She even arranged one with a free laundry a little over halfway in so we could wash all our underwear and thus carry less. Her astute tips saved us much time and trouble. We were able to concentrate on our love of Italy which greatly increased on this trip. Brava
Recommended
By: Not provided
Reviewed on: 26 May 2014
Randie did an excellent job.  Every detail was attended to and she was always pleasant and available.  We thoroughly enjoyed ourselves and are thankful for her expertise and help.
Recommended
Recommended
By: JWofCa
Reviewed on: 26 May 2014
Randie is a very competent travel agent. She communicated and followed up with all the necessities of the trip. We followed the booking being selected by a friend. Some of the details were not reviewed sufficiently by us. Had we conveyed more specifics to Randie, we would not have taken the trip. This is no condemnation of Randie, but is of us. So, let her know what you wish in your trip, and just as importantly, what you would not like to wish.
Recommended
Highly recommended!
By: Lucy523
Reviewed on: 04 Jun 2014
We worked with Randie to book our two week honeymoon to Turkey. In the midst of wedding planning and all the other things on our plate, having Randie plan our trip was a lifesaver. She made things easy, respected our budget (but also gave us advice about how far our money would go) and gave us fantastic recommendations of places to go and stay. For the ease of the having the airport pick-ups alone Randie was totally worth it! She really made us feel taken care of and she even executed an itinerary change while were on our trip. From car rentals, to advice on cruising the Bosphorus to great hotel recommendations, Randie is an outstanding travel agent who made our honeymoon possible!
Recommended
A must for traveling to new places!
By: VAtravelers
Reviewed on: 24 Jun 2014
Randie was recommended to us by some people who had used her for a month long trip to Australia. We were planning a honeymoon and didn't know where to start.  She talked to us about what we wanted and recommended several places. Randie helped us plan a beautiful trip to Hawaii from flights to resorts and even excursions. She knew all the best places to go and it was perfect! We had some specific demands and changed our plans several times and Randie was happy to help without hesitation. A true pro! And booking through this agency got us so many extra's and perks that we would NEVER have had without them.  We got the royal treatment! I will never plan my own vacation ever again. We will be clients for life!
Recommended
highly recommended
By: Ronnie
Reviewed on: 21 Jul 2014
Everything was well thought out right down to the luggage pick-up. Loved the Fairmonts and the Sandman (in Kamloops). Great meals and really good guides-very informative. Loved the whole trip. My only little inconvenience was the one night at Four Seasons-I missed being able to make my own coffee in the room and my shower cap.Great trip and Randie did all of the research for it-many thanks to her-Ronnie
Recommended
Very helpful, was prompt in returning calls.
By: Not provided
Reviewed on: 23 Jul 2014
Polite, helpful and prompt. 
Recommended
so fulfilling
By: Sally
Reviewed on: 18 Aug 2014
Never knew Alaska has such a range of beauty. Green, gray and blue seas, sky and glaciers. . Loved how the cruise kept us busy yet relaxed I will never forget the sound of whale breath.
Recommended
Greek island adventure
By: nancy
Reviewed on: 03 Oct 2014
Randie, as always, did a wonderful job of covering all the details. However, her counterpart in Greece was not as thorough. All in all our vacation was fantastic, but a few small details were less than the usual Brownell standard. We have informed Randie and she has followed up with her Greek counterpart. We had a wonderful time in Athens and our guide there was terrific. We loved our sailing adventure and felt that our captain was top notch. This was a great vacation
Recommended
How can luxury be so personal?
By: SallyS
Reviewed on: 08 Oct 2014
A gold leaf expert on staff year round; hand corsages, fresh juice and perfumed oil at check in. How can this be anything but over the top? It was surprisingly intimate. The butler, the golden camel burger, the turndown service of feathery soft beds. Special damask soft towels for hands and terrycloth for feet? A flight of dates at the date bar overlooking the sea?knowledgeable servers gave advice on the tasting of five kinds of dates, with cardamom coffee. When the boys splashed into the pool, with Frank Gehry's architectural towers as a backdrop, the lifeguards and towel minders helped compose the right picture to share with family immediately. The concierge helped us name all the staff who had assisted us with juices and turkish delights. We returned the room key, shaped like a giant coin. As a prize for turning it back in, the desk ladies gave us a golden bookmark shaped like the coffee server. Come see us, then judge us, the inscription said.
Recommended
Budapest to Prague via UniWorld
By: Bob
Reviewed on: 28 Oct 2014
The easiest way to get from point 'B' (Budapest) to "P" (Passau) is by river boat. [Getting to Prague is an overland journey, but once there its icing on the cake! By boat the vistas are marvelous, the cities are old world great, and the food is exceptional . . . exceptionally good . . . REALLYL! On a vacation, you want everything to work . . . no problems with reservations, transportation to be available and prompt, and a minimum of surprises . . . of the unexpected variety. One word to describe the trip/the experience . . . OUTSTANDING!
Recommended
Normandy trip
By: Et
Reviewed on: 02 Nov 2014
She was great got us air and. Car and hotels on our trip to Normandy Brugge and Amsterdam All worked out without a hitch Pleasure to work with
Recommended
The Caribbean is warm in February
By: Frozen
Reviewed on: 14 Feb 2015
The headline says it all. Had a great time. Randie smoothed out everything for us as well as securing significant cruise upgrades. It's great to escape your worries and the cold!
Recommended
She knew exactly what we wanted
By: Jennie
Reviewed on: 31 Mar 2015
Our 10 day trip to Morocco was wonderful! We did not know about Morocco when we were planning the trip so we relied heavily on Randie to plan our trip and she did an amazing job. We were very pleased with our Heritage Tour, including our expert guide, driver, and all our accommodations. We really did not have to do anything expect for pay and show up at the airport. Randie coordinated everything. The trip exceeded all of our expectations. Randie was very helpful advising us and she followed through on all the details.
Recommended
Great honeymoon
By: P&C15
Reviewed on: 12 Apr 2015
Randie did a wonderful job planning our honeymoon to Costa Rica and on fairly short notice. Randie listened to our interests and put together an awesome trip. The accommodations were beautiful and exceeded our expectations. She also planned transit by car and plane across different parts of Costa Rica, all of which went off without a hitch. We didn't have to worry about getting from point A to B and really could just enjoy ourselves. Wonderful trip and expert friendly prompt service!
Recommended
Very pleasant to work with
By: Mary
Reviewed on: 15 Apr 2015
Randie is always very helpful and pleasant. If there is ever an issue, even while on the trip, she has readily solved the problem. We enjoy working with her.
Recommended
Tokyo
By: Pat
Reviewed on: 15 May 2015
We appreciated all her experience with educational choices. The trip was super because of Randie!
Recommended
The Best Trip Planner
By: Connie09
Reviewed on: 18 Jun 2015
I have used Randie to plan numerous trips for me and friends. No task is too large or too small for her to accomplish. She covers every detail and makes sure the entire trip is in order so there are no surprises. And the best thing is she is great fun to work with. I highly recommend Randie and wouldn't use anyone else to plan my trips.
Recommended
Spain/Portugal
By: Christie
Reviewed on: 07 Jul 2015
Randie once again recommended a great trip to Spain and Portugal. Tauck does a great job in planning all of the details of a trip. Had a little hick up and did not receive my documents prior to travel. Once in Barcelona, Randie was very responsive on a couple of details.
Recommended
Exceeded expectations!
By: Stella14
Reviewed on: 25 Jul 2015
Our trip was outstanding in every way. The JWMarriott in Lima and the Casa Gangotena in Quito were fantastic choices. Casa Gangotena even prepared breakfast for us before our four am departure ( their suggestion, not our request). Innumerable flights and pickups were smoothly. Our tours in Quito were wonderful with excellent guide and driver to the Middle of the Earth, Colonial District and also, Andes with its markets. I can not say enough nice things about the staff at both our hotels. Randie handled a myriad of logistics beautifully and professionally. Of course, the keystone to the trip was our cruise to the Galapagos. I would highly recommend the ecoventures cruise company. The itinerary, the ship's captain and crew, and the naturalist guides all went out of their way to make our trip wonderful and memorable. We saw every animal and bird there was to see, snorkeled and hiked safely and received a great education. Probably our family's favorite vacation ever, all smiles!
Recommended
SF Roundtrip thru Minn from RIC
By: Joe
Reviewed on: 03 Sep 2015
Everything went smoothly and Randie arranged an airline schedule that minimized the airfare as much as possible with good connections going to SF and returning from SF through Minneapolis-St.Paul both ways.
Recommended
Castles
By: Buitch
Reviewed on: 09 Sep 2015
Trip was very well planned and involved much information about the area and the history. Randie was very helpful as we started planning and had to change dates.
Recommended
Can't thank Randie enough
By: Audrey
Reviewed on: 04 Jan 2016
Randie is a genius when it comes to choosing the most perfect hotels for my family :)
Recommended
Expert friendly service and recommendations
By: Angels 12
Reviewed on: 02 Apr 2016
Thanks to Randie we angels expanded our knowledge of Washington, D.C. Randie provided several day options for our weekend in the capitol city, including museums and shops in Alexandria. Our dinner at Chart House was yummy and beautifully prepared. Randie also suggested a night-time trolley tour around D.C upon which we eagerly embarked. Amazing to walk around Lincoln's Memorial at night as well as Martin Luther King's memorial and the Iwo Jima statue. Yes, it was a bit chilly, but our guide was friendly and very informative! Thanks, Randie, for the wonderful suggestions and arranging for our trolley tickets. Wish you could have been with us!
Recommended
Camino de Santiago hike
By: Travel lover
Reviewed on: 10 Jun 2017
Country walkers
Recommended
Vietnam
By: Vietnam
Reviewed on: 24 Aug 2017
Found us airfare which was 50 percent less than similar airfare. Also got us a reimbursement for CIBT when they charged for service not requested. Awesome service.
Recommended
Randie
By: Ginger
Reviewed on: 01 Sep 2017
Randie was a pleasure to work with and was very informative and helpful. We could not have done the trip with my 86 year old father without her.
Recommended
Scandinavian Adventure
By: Kris
Reviewed on: 20 Jun 2016
Our trip to Sweden and Norway was beyond perfect. Every detail was just right, from the itinerary to suggestions for restaurants and things to do. Our trip packet was extremely organized and easy to read -- it made catching all the trains, planes, ferries and automobiles much easier and less overwhelming. We never even saw a raindrop -- so Randie and our Scandinavia specialist really knew what they were doing! It was a great mother/son trip and we would do it again. We will do it again! Norway truly is the most beautiful country. Our hike in Voss was so memorable. And our champagne welcome basket was such a thoughtful surprise and much appreciated. Thank you, thank you to Randie Rosenberg and to The Travel Designer. You guys are the best. I can't wait until the next return trip!
Recommended
Excellent service
By: rjs
Reviewed on: 01 Jul 2016
Randie made may suggestions for our trip to Alaska. Virtually all of them turn out to be the right call for us. We highly recommend Randie as your travel agent/advisor.
Recommended
Another Great Trip by Randie Rosenberg
By: Connie46
Reviewed on: 31 Jul 2016
Randie Rosenberg never lets me down when planning the details of a trip. She makes excellent hotel recommendations, books reliable airport transportation upon landing, provides expert local guides and helps with every detail. This is especially appreciated as I am often a solo traveler. While traveling, she is only a text or an email away if help is needed. Anyone using Randie's services and taking advantage of her travel expertise will be thrilled with the results.
Recommended
Great job Randie!
By: Former colleague
Reviewed on: 13 Aug 2016
Randie did a great job in planning our trip. She answered questions and responded to phone calls promptly, She was supportive and always upbeat. We will definitely call on her again.
Recommended
Randie is the greatest
By: Connie
Reviewed on: 20 Aug 2016
Randie is always a pleasure to deal with, and she is very professional. She has booked many trips for me and things always run smoothly. I will be planning many more trips with her!
Recommended
The perfect trip to India
By: Molly
Reviewed on: 05 Feb 2017
Fantastic. I have recommended her to everyone who I know. She heard my needs and responded quickly with excellent choices. We discussed the limitations I had (mostly time /schedule restrictions) and my desires. She worked hard to research all the alternatives and came up with some creative solutions which enabled me to meet all my goals! As I stated in the beginning, I wanted to see the Taj, my 17 year old niece wanted to ride an elephant and see a tiger and when I got home I wanted to know that this was a destination I could check off my bucket list. We got it all done and didn't break the bank in the process. Thank you Randi for a trip of a lifetime!
Recommended
She was great
By: Csc40
Reviewed on: 20 Dec 2016
Our river cruise was lovely and add on trip well planned. Had a great guide in Prague.
Recommended
Galapagos
By: Nancy
Reviewed on: 20 Feb 2017
excellent, extremely thorough
Recommended
2017 Windstar Cruise
By: Ian
Reviewed on: 24 Feb 2017
Excellent. All of the arrangements went well.
Recommended
Dominican Republic
By: Sara
Reviewed on: 11 Mar 2017
Randie is an absolute pleasure to work with and an incredibly skilled talent agent. I can't recommend her highly enough!
Recommended
Three Cheers for Randie
By: Jim Cox-Chapman
Reviewed on: 05 Apr 2017
Excellent. I especially appreciated the note she sent us about the new regulations regarding electronics passed while we were traveling
Recommended
review
By: char
Reviewed on: 14 Jun 2017
She was very good at giving us all the experiences we wanted and finding great places to stay
Recommended
Danube River Crusie
By: Ian
Reviewed on: 05 Jun 2017
We have worked with Randie for over 20 years as we only any travel arrangement she makes will be perfect.
Recommended
Randie hits a homerun yet again
By: ShellyB
Reviewed on: 29 Sep 2017
Randie was recommended by a work associate of my husband's about 4 years ago. This was my third international trip I've booked with Randie, I can not imagine using anyone else. Our first trip was to London, she listened to what we wanted out of the trip and arranged everything. Our trip was flawless. Our next two trips were to Italy. Again, everything was seamless. Randie's experience as an agent is evident, and from traveling herself she has insight that has proven helpful each trip. Randie does NOT disappoint.
Recommended
Travel Advisor Review
By: Hugh
Reviewed on: 13 Oct 2017
Randie, as in the past, was very professional in making the travel arrangements. We have recommended Randie to our friends. Randie goes out of her way to be accommodating.
Recommended
Italy 2018
By: nancy
Reviewed on: 23 Oct 2017
the best! She is so attentive to every detail, very accessible always
Recommended
Canada
By: Bee
Reviewed on: 24 Oct 2017
She was very attentive to everyone's needs and wants!
Recommended
Listens
By: Peggy
Reviewed on: 31 Oct 2017
I traveled with a group, and Randi listened to our concerns about flights and hotels. She found flights that were convenient (and as reasonably priced as flights can be), worked with hotels to get rooms for all of us, and arranged an enjoyable private ride between cities.
Recommended
Rhein
By: Tom
Reviewed on: 17 Dec 2017
No problem at all!
Recommended
A Super Travel Agent
By: Connie
Reviewed on: 25 Dec 2017
I've worked with Randie for many years. She is a top notch agent and is excellent with details. Her suggestions for guides, airport transfers and hotels are always spot on.
Recommended
Mexico
By: Randy
Reviewed on: 22 Jan 2018
Excellent as always!
Recommended
Sanals South Coast
By: Rustman
Reviewed on: 07 Feb 2018
Great! She took care of all the details and all we had to do was show up at the airport.
Recommended
Uganda and Bahamas
By: bayard
Reviewed on: 18 Mar 2018
Excellent! Always responsive and efficient.
Recommended
Lots of Great Trips!
By: Sue
Reviewed on: 14 Mar 2018
She is a marvelous help when planning travel and is my go-to gal for everything from long trips internationally and short trips both abroad and here at home. She has helped with trips to Panama, Galapagos, Cancun, Orlando etc and is always ready to find me somewhere fun! Whether traveling with my husband, my entire family, my sister or even just me, Randie is invaluable in giving us wonderful choices from which to choose! I highly recommend her to anyone who desires a top-notch, responsive travel agent!
Recommended
PLS trip
By: Luv2travel
Reviewed on: 15 Mar 2018
Randie is always great to work with
Working with Randie Rosenberg, you will have access to:
- An experienced travel guide whom you can rely on before, during, and after the trip
- Exclusive luxury resorts and properties
- Once in a lifetime experiences
Explore with the Best
Virtuoso Advisors are constantly pushing the boundaries in unique travel experiences.
Alliance programs are unique tailored experiences exclusive to travelers working with Virtuoso Travel Advisors.
learn more