Travel Specialties
Interests
Adventure
Safari
Independent Tours
Ocean Cruising
River Cruising
Destinations
Chile
United Kingdom
Antarctica
Cambodia
Laos
Selling Travel Since
1990
My Background
I have been an agent for 25 years and the last six years I have worked for Vision Travel in Victoria BC.
I am addicted to Travel myself and love to customize dreams for my clients.
Places I Have Traveled
Reviews and Recommendations for Coleen Noble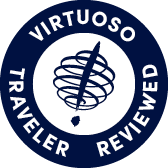 Virtuoso Verified Traveler
All reviews are from confirmed guests sharing exclusive insights
Sort reviews by
Recommended
By: catch22
Reviewed on: 05 Sep 2013
As usual, Coleen did an excellent job of organizing our trip (for 12) to London, Eng. and beyond. We have Known Coleen and used her services for many years.
Recommended
By: Not provided
Reviewed on: 06 Sep 2013
Coleen is a very keen advocate of travel since she herself loves travelling and knows a lot about how things work such as good hotels, guides and great connections with airlines and all the planned events for our family worked like clock work. She follows through with all the necessary planning of travel so nothing is left to conjecture. She is an asset to your company.
Recommended
By: Not provided
Reviewed on: 13 Sep 2013
We have used Coleen Noble as our travel consultant at least three times and have found her very efficient, helpful, pleasant and calming when we were anxious about a situation. While recently in Europe it was necessary to contact Coleen via our Concierge and she was most helpful. Problem solved. We have recommended Coleen to other friends and will continue to do so and consult her on any further trips we might take. Louise
Recommended
Highly recommended
By: Wally
Reviewed on: 19 Sep 2013
Our trip was carefully planned by an exceedingly pleasant agent The whole experience exceeded our expectations!
Recommended
Very Highly Recommended
By: HollyandLen
Reviewed on: 01 Oct 2013
Coleen has booked four trips for us so far. Her attention to detail is fantastic - all accommodation has been excellent. We look forward to booking our next adventure with her.
Recommended
Definately recommend
By: Margie
Reviewed on: 03 Oct 2013
Efficient, courteous and knowledgable. To get the up-grade was fabulous, Coleen facilitated our request promptly. Great cruise, appalling weather. Wonderful staff all around
Recommended
By: Coleen
Reviewed on: 10 Oct 2013
We had a very care free enjoyable trip because Coleen arranged everything,and explained to us,Thanks Coleen.Gian Bhandar.
Recommended
Highly recommended
By: marlene51
Reviewed on: 15 Oct 2013
Coleen has been our travel agent since we took a world cruise in 2010. She has always been so helpful and goes out of her way to do extras for us (such as helping with visas, etc.). She has great attention to detail and a winning personality, both important attributes for an agent.
Recommended
Highly Recommend
By: Scottie
Reviewed on: 15 Oct 2013
I am very pleased with the service provided by Coleen in her capacity as our Travel Consultant, she has never steered us wrong yet. I am handicapped and she always makes sure there is wheelchair service waiting for me at the Airport, or Cruise ships terminals, this I very much appreciate. She has been our travel consultant for over 20 years, I think this speaks for itself. William C. Scobbie.
Recommended
miss efficiency
By: carol41
Reviewed on: 21 Nov 2013
We have used Colleen to help us travel for the last five years. She has become a friend that we trust with all our travel needs. She is always friendly and available. She understands our likes and needs. We can always look forward to a pleasant well planned trip with her in our corner. We have recommended her to our friends and will continue to let her help us with any future trips.
Recommended
Very Highly Recommended
By: Brandy
Reviewed on: 21 Nov 2013
We did an extensive trip to Southeast Asia. Coleen planned it for us and everything was perfect! All the small details, connecting flights, hotels, everything was great. When you're that far from home it's nice to feel confident that all is looked after. The resort she recommended in Koh Samui was beyond our expectations, as was the accommodation in Bangkok. Coleen has helped us with other trips and we will definitely go to her in the future.
Recommended
Highly Recommended
By: Kysa
Reviewed on: 05 Dec 2013
There weren't any glitches and because of that our trip was wonderful. Everything was perfect and there were no surprises. Coleen did a wonderful job and we would not hesitate to use her again.
Recommended
highly recommended
By: Malo
Reviewed on: 23 Nov 2013
Our last trip to Mexico was, once again,well organized by Coleen. She looked at various options for us to reach our favourite destination and came up with the most cost-saving for the same services.
Recommended
very pleased with her servies
By: d.k.g
Reviewed on: 24 Nov 2013
Recommended
Highly Recommended
By: Cathie J
Reviewed on: 25 Nov 2013
Coleen as usual was an outstanding help in finding us what we wanted in accommodations and flights. We thoroughly enjoyed the condo we stayed in and it was a seamless trip all thanks to Coleen. Coleen always knows what we want and is able to give us lots of options to choose from. Excellent as usual!@
Recommended
By: Not provided
Reviewed on: 14 Dec 2013
Our trip to Europe will not take place until next August!!!!
Recommended
Highly Recommended
By: RandA
Reviewed on: 22 Dec 2013
Coleen has provided exceptional services to us for many years. We are very pleased with the assistance she offers to us and we will utilize her services before we finalize all of our future travel plans.
Recommended
excellent travel agent
By: 2 TREES
Reviewed on: 06 Mar 2014
Recommended
Highly recommended
By: Marzipan
Reviewed on: 19 Mar 2014
Coleen's attention to detail and willingness to go "above and beyond the call of duty" resulted, once again, in a very enjoyable travel experience.
Recommended
Exceptional
By: Bernol
Reviewed on: 20 Nov 2014
Completely professional
Recommended
Always top notch!
By: Wild one
Reviewed on: 19 Nov 2014
Always great service and dependable,!!!!!!!
Recommended
Great recommendations for European trip.
By: Swede12
Reviewed on: 19 Nov 2014
We received great advice from Coleen for our trip to Europe. The main part was a river cruise, Prague to Paris, with Viking. Highly recommend it - great service and very interesting. We added time in Vienna prior to joining up with the cruise. Coleen arranged a good train connection to get us from Vienna to Prague. She is well traveled and can provide personal insights into most places you may want to go.
Recommended
Cambodia and Vietnam
By: Traveller2000
Reviewed on: 02 Dec 2014
Recently went to Vientam and Cambodia on a tour using Vision Travel Solutions and enjoyed it tremendously. I travelled with my aunt and we had our own guide in these countries. It was great as we got to see and do at our own pace. The guides were quite knowledgeable and very accommodating. There was also plenty of time to go on our own so that we did not feel rushed. The accommodations organized by the company were all wonderful, clean and quiet. I would certainly use the same company again.
Recommended
Amazing!
By: cw
Reviewed on: 08 Feb 2015
Once again Coleen did an amazing job setting up our trip to Cuba. Coleen's attention to detail, speedy response to my questions and knack for seeing to all the details is wonderful. We have worked with Coleen to arrange trips both the Cuba and Iceland over the past years and will continue to work with her even though we have moved out of Victoria....she's that good!
Recommended
Coleen does a fine job of planning our trip.
By: MVC1347
Reviewed on: 10 Feb 2015
Coleen did a fine job of helping us plan our trip, providing helpful information on sights & services along the way and providing the travel, guiding & accommodation services that we would need for a month long journey.
Recommended
Waikiki
By: Ken
Reviewed on: 23 Mar 2015
Coleen, All went as planned. WestJet is a great airline. Park Plaza gave us the room we requested. We are satisfied. Ken/Carol.
Recommended
Totally Fabulous!!!
By: buckster
Reviewed on: 26 Apr 2015
Coleen is an amazing agent. Her attention to detail is incredible and she even remembers to send me reminders as the trip gets closer for things like travel insurance and putting my passport in my carry on. Coleen is our agent of choice even though we don't live in Victoria any more.
Recommended
Peru trip
By: D and D
Reviewed on: 06 May 2015
We have had Coleen Noble book several of our trips and always find that she does an excellent job. She really listens to what you want and finds a trip to match your desires. Coleen has very good attention to the exact details of your trip so that your cruise, flights, hotels, everything all work out well for you. I would for sure recommend Coleen to other travellers for good customer service.
Recommended
merle
By: merle26
Reviewed on: 04 Jul 2015
coleen has always been GREAT
Recommended
Family cruise to Alaska
By: BK
Reviewed on: 18 Jul 2015
Great trip, appreciated Coleen's attention to detail--everything went as we had hoped. Thanks again.
Recommended
awesome advisor
By: harmar
Reviewed on: 10 Aug 2015
Coleen is awesome in her advice and planning. She has planned many vacations for us without our having to become stressed. She always seems to have an angle into better "deals" for her clients, which are very much appreciated. We will recommend her anytime.
Recommended
Thank you, thank you. thank you!
By: Lorna & Al
Reviewed on: 16 Sep 2015
Coleen, Thank you for organizing a wonderful cruise. OMG - I'm afraid we are spoiled now, especially for the suite with veranda. It was superb! We think you had something to do with the upgrade - if not, don't tell us. You are the best!
Recommended
Trip to Montana
By: DIETER
Reviewed on: 13 Sep 2015
Thank you Coleen ,we had a great time. Everything went well. Dieter will come by and show you some pictures. Thank you again D&K.
Recommended
Another great trip
By: Ray39
Reviewed on: 04 Oct 2015
We just came back from another trip well planned by Coleen. As usual the pre trip planning was done with my wife and Coleen going over the details carefully. Coleen was helpful and well informed about our plans . She was readily available to answer any questions that arose as the departure time got closer. Thanks to Coleen another destination is off our bucket list. Coleen continues to be the person we will continue to use to arrange future trips
Recommended
Beautiful elevator doors!
By: House Mouse
Reviewed on: 01 Nov 2015
We both enjoyed the Holland America cruise from Vancouver to Sydney. The staff were amazing, always helpful and smiling ........especially our cabin attendants, Dewi and Hari. The dining room was very attractive and the food beautifully presented. We also enjoyed the swimming pools and the gym, the nightly entertainment less so, except for the Adagio Duo, two young ladies from the Ukraine who played classical music on piano and violin and were exceptionally talented. On the down side, so many people were sick with bad coughs and colds. There were Purell stations all over the ship and people did use them but with limited success.
Recommended
Helpful & Informative!
By: GBG
Reviewed on: 03 Jan 2016
I was pleased with booking with Coleen for the first time. I can't say that I was impressed with West Jet for the second time in the last few years.
Recommended
India trip
By: Barb
Reviewed on: 11 Feb 2016
Our trip was great due to the efficient people at Vision 2000
Recommended
windstar cruise
By: winer
Reviewed on: 11 May 2016
Coleen and her associates did a a great job I organizing our cruise. Top marks
Recommended
Overall great--West Jet had some glitches.
By: Jim05
Reviewed on: 01 Jun 2016
Delta and US airports were flawless.West Jet --online check in not available so could not use kiosk for boarding pass so relegated to the slow line-only 3 attendants --under serviced--also allowed 2 travel groups to go ahead of us who were not in the line--took 1 hour to reach the departure gate--boarding was in process. Submit -- as typed--nothing indicates what s/b changed--so how can I resubmit it???
Recommended
Knowledgeable Travel Expert
By: C&J Victoria
Reviewed on: 10 Jun 2016
Coleen picked the perfect cruise line for us. Holland America suited our needs. Not fancy but great food, even better people on board and the ports were exactly what we were looking for. We had a wonderful time and can't wait to try somewhere else next time.
Recommended
wonderful holiday
By: Penny
Reviewed on: 16 Sep 2016
I had a wonderful time on the coach trips. Service was excellent and guide was informative and humorous. I was impressed with the drivers skills and appreciated the variety of places we visited.
Recommended
Friendly, confident and knowledgable
By: Fionnuala
Reviewed on: 06 Oct 2016
We were delighted with the service we received and with Colleen's friendliness. She went above and beyond. Her recommendations were spot on and made the holiday more enjoyable for both of us.
Recommended
Expert friendly service
By: HB
Reviewed on: 25 Oct 2016
Coleen has been our Travel Agent for years and years...she's a friend, too. She goes out of her way to keep us sorted on all the idiosyncrasies from the world of traveling ! Has many recommendations for us, too. She has excellent PR, and knowledge.
Recommended
Volendam Hong Kong to Singapore
By: snickerdoodles
Reviewed on: 08 Feb 2017
She is efficient and knowledgeable and well travelled. She was on top of everything needed to make a great vacation, such as travel insurance, cancellation and health. She has good contacts with airline people and shipboard personal to make reservations.
Recommended
Morocco
By: Jen
Reviewed on: 21 Feb 2017
Coleen is the best travel agent I have ever met. She is friendly, very efficient and works very hard to get the best deals for her clients. She is a pleasure to work with when booking vacations.
Recommended
Marus
By: cestovani
Reviewed on: 20 Feb 2017
This last trip was my second time having Coleen to plan and arrange. What I valued the most is, that when I was desperate to change my return home, she managed beautifully. Coleen's experience shows on many fronts. Just to mention one instance, she talked me out of a solo bike trip. It was a blessing that spared me of difficulties and instead she recommended an organized venture, that was worry free. I am very happy with her service and would definitely recommend her to my friends. Marus
Recommended
Happy with Coleen
By: marzipan
Reviewed on: 24 Feb 2017
She's very efficient and friendly. Always willing to help make our travels the best they can be.
Recommended
Coleen is amazing!
By: Catherine Wayne
Reviewed on: 14 Mar 2017
Coleen is soooo easy to work with. We just tell her where we want to go and when we want to go and she magically makes it happen! She is great at reminding us about insurance and passports and she thinks of every detail. I always work with Coleen when we plan to travel because she is so darned good at getting us where we want to go when we want to be there.
Recommended
Fabulous trip!
By: Karen
Reviewed on: 15 Apr 2017
Coleen is amazing. She tailor made a trip just for us - South Africa, Zimbabwe, Botswana and Mauritius, incorporating everything we like to do. Would highly recommend Coleen.
Recommended
Crystal Panama Canal Cruise
By: KonaGirl66
Reviewed on: 20 Jun 2017
Coleen is the Best! She is very knowledgeable, always fun to work with, and sincerely wants to ensure that her clients get the most out of their vacation/trip. My sister and I look forward to working with Coleen on many more future trips and Crystal Cruises!
Recommended
Hawaii
By: Tulip
Reviewed on: 20 May 2017
Coleen is wonderful to work with,always excited for you and helpful in every way with helpful suggestions and on top of everything.Friendly but also professional 😊
Recommended
Working with Coleen
By: Maggie L
Reviewed on: 11 Jun 2017
Having working with Coleen before, she was my only choice as an expert advisor for this trip. She produced a travel plan that was exactly what I wanted, and she she provided all the necessary information and details to get us there smoothly.
Recommended
Coleen is Very Knowledgeable
By: Gayle
Reviewed on: 28 Jul 2017
Working with Coleen is great. She covers all the bases and makes sure you are comfortable with all the information in your travel package. Goes above and beyond.
Recommended
Coleen
By: Jimmy
Reviewed on: 12 Aug 2017
We've always enjoyed planning trips with Coleen.
Recommended
Croatia and Slovenia
By: Anne
Reviewed on: 06 Sep 2017
We have been working with Coleen for over 20 years and there is good reason for this. She always has great ideas for trips, due in large part because she travels to interesting and unusual destinations and has first hand knowledge of the logistics of travelling to these places. Coleen cares about her clients and it shows in her care and attention to planning details, providing her customers with the best possible travel experience.
Recommended
Noble efforts
By: spc
Reviewed on: 10 Sep 2017
she was a pleasure to work with and quite knowledgable on the products she sells
Recommended
Excellent agent
By: Travelpeople
Reviewed on: 28 Sep 2017
We have worked with Coleen before and have been very pleased with the results. Inexplicably the airline canceled our final leg home this time but Coleen called us a couple of days before to warn us, give us good advice for dealing with the airline and made alternate arrangements. Thanks Coleen!
Recommended
great advisor
By: dodat
Reviewed on: 09 Oct 2017
full of suggestions for me and details always very pleasant and patient I have had Coleen as my travel agent since BCAA and have and will continue to recommend her very highly to family and friends and the feedback I get from them has always been positive
Recommended
Advisor Review
By: KonaGirl66
Reviewed on: 09 Oct 2017
Coleen is awesome to work with! She is very knowledgeable and works hard to ensure you are happy with all your travel arrangements. She really takes the time to get to know her clients likes and dislikes so that her advice is in keeping with her clients tastes. We have worked with Coleen on many occasions on several international trips and she has always provided us with excellent service and advice. Coleen is also a lot of fun to work with when planning any new adventure!! She is our "Go To" Virtuoso Travel Agent for sure.
Recommended
Manchester Paris
By: Deb
Reviewed on: 02 Oct 2017
Wonderful experience working with Coleen can't wait to book another holiday.
Recommended
Royal Irish Tours
By: Angie
Reviewed on: 11 Oct 2017
Coleen is a wonderful travel consultant. She listens to your requests and will go the extra mile to ensure your trip is a total success. We thoroughly enjoyed our Ireland trip and would highly recommend this Company to anyone thinking of traveling to Ireland. Everything was first class from the choice of four star hotels, meals, entertainment. Tour content was wonderful and we had the good fortune of having a great driver Sheamus and excellent tour director Mary.
Recommended
equadors galapagos islands
By: dodiejr
Reviewed on: 07 Nov 2017
good trip advisor
Recommended
Cruise
By: Traveller
Reviewed on: 04 Nov 2017
She was fine to work with
Recommended
Cruise from New York to Quebec City and back
By: murph
Reviewed on: 04 Nov 2017
was a good experience--did all the things we asked of her. our trip was wonderful!
Recommended
All our trips since 1980's
By: Vicki & Malcolm
Reviewed on: 13 Nov 2017
Has always been very professional, but fun. Known Coleen for many many years. ALL her arrangements etc. for our travels have been efficiently organized. Always full of suggestions. Excellent Travel Agent.
Recommended
trip
By: hhh
Reviewed on: 04 Dec 2017
fabulous, as always
Recommended
Wonderful Week on Waikiki
By: KCHALVORSON@TELUS.NET
Reviewed on: 12 Dec 2017
Coleen is extremely helpful, reliable, knowledgeable, and has been on several trips in the past. Thank you Colleen.
Recommended
Windstar cruise
By: Wood
Reviewed on: 18 Dec 2017
We have been seeking Coleen's advice for almost 20 years and we have always been very happy and completely satisfied with every trip and the arrangements she makes for us. We feel confident with her recommendations and trust her knowledge and skills. A lot of the stress with travel is eliminated when we put our plans in Coleen's hands.
Recommended
dodat
By: dodat
Reviewed on: 26 Dec 2017
simply GREAT as usual
Recommended
Excellent tour of Cusco/Machu Picchu
By: Greg
Reviewed on: 17 Feb 2018
Very organised and easy to work with. Pleasant personality. We had no hiccups of any sort on this trip.
Recommended
Panama
By: Jennifer
Reviewed on: 03 Feb 2018
Coleen is the best travel agent I have ever dealt with. She is very efficient, friendly and gets the best deals for you. I would recommend her to all my friends
Recommended
Awesome
By: Michele
Reviewed on: 07 Feb 2018
Coleen was veryy knowledgeable of the place I wanted to travel. As this was my first time outside of North America, she helped remove any fears of going. All her recommendations were fabulous.
Recommended
Coleen Noble
By: Ann W.
Reviewed on: 18 Feb 2018
Coleen is a wonderful Advisor. She has assisted us with many trips over the last 10 years and we have always found her to be extremely helpful and knowledgeable. We recommended Coleen to several friends and they are all pleased to leave their travel planning in her capable hands.
Recommended
Will use Coleen again
By: Sanland
Reviewed on: 23 Feb 2018
Flexible, good listener, explored our travel experience and matched us to a trip that met our needs
Recommended
Trip review
By: Finn
Reviewed on: 25 Feb 2018
Delightful and professional
Recommended
Mexico
By: galianowildchild
Reviewed on: 16 Mar 2018
Always great, and she also helped my 21 year old granddaughter arrange a trip to Mexico the same month.
Working with Coleen Noble, you will have access to:
- An experienced travel guide whom you can rely on before, during, and after the trip
- Exclusive luxury resorts and properties
- Once in a lifetime experiences
Explore with the Best
Virtuoso Advisors are constantly pushing the boundaries in unique travel experiences.
Alliance programs are unique tailored experiences exclusive to travelers working with Virtuoso Travel Advisors.
learn more
Chile
United Kingdom
Antarctica
Cambodia
Laos
Myanmar
Netherlands
Sri Lanka
Thailand
Vietnam