Travel Specialties
Interests
Family Travel
Honeymoons
Culture, History & Arts
Food & Wine
Hotels
Destinations
United Kingdom
France
Italy
Greece
South Africa
Selling Travel Since
2014
My Background
I've always had a desire to travel, so after retiring early from a life-long career in investment banking, I decided to pursue my passion full-time and become a travel advisor. From Europe to Hawaii to Paris, I have traveled the globe and draw upon my experiences and personal connections to custom design vacations to your preferences. Working with me, you'll have someone to manage even the smallest details and to advocate for you during your trip. I would love to collaborate with you to create vacations that bring smiles and fond memories for years to come. Making memories with friends and loved ones is the greatest investment of all.
Places I Have Traveled
Reviews and Recommendations for Susan Zurbin-Hothersall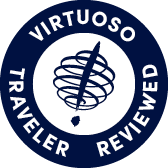 Virtuoso Verified Traveler
All reviews are from confirmed guests sharing exclusive insights
Sort reviews by
Recommended
Best Trip Ever
By: SW
Reviewed on: 02 Jul 2019
Working with Su was amazing and I would recommend her to anyone looking for a travel advisor. A friend from work recommended using her for our honeymoon and we had the best time. I couldn't imagine the trip being any better. We briefly told Su what we were looking for and she made it happen. She pays close attention to detail and is truly a pleasure to work with.
Recommended
Bermuda expert
By: Y
Reviewed on: 14 Sep 2019
Susan was a huge help in booking our hotel, recommending excursions and pointing us to the perfect restaurants. She even welcomed us with a box of chocolates waiting in our room upon arrival.
Recommended
Amazing Advisor!
By: DRUS
Reviewed on: 14 Sep 2019
It was a pleasure working with Susan. She is so helpful and knowledgeable. I look forward to planning future trips with her!
Recommended
Italy & Greece
By: A&R
Reviewed on: 01 Oct 2019
Great experience all around! So easy to work with. All bases covered. Took everything we discussed and put together a trip of a lifetime!!!!
Recommended
Amazing Honeymoon!
By: Sierra
Reviewed on: 29 Sep 2019
Su came very highly recommended to me from our cousin who has used her for a number of trips. Working with her was amazing from the start, she had a plethora of knowledge about the area and accommodations and made so many great recommendations. We basically just showed up and followed her itinerary, everything had been accounted for. Not only were her recommendations on point but she went above and beyond to surprise us with all the honeymoon extras and even an upgrade! We had such an amazing time and will absolutely be using her again in the future!
Recommended
The most AMAZING Trip Advisor
By: Laura G
Reviewed on: 26 Sep 2019
Susan was wonderful !
Recommended
Susan is the best!!
By: Jana Barocas
Reviewed on: 18 Oct 2019
My husband and I have booked many trips with Susan, including our honeymoon to Hawaii and most recently a 16 day European vacation. Each trip planned by Susan was amazing and completely exceeded all expectations. She has so much experience both traveling and planning vacations and provides the absolute best recommendations. Earlier this year, Susan helped us plan a trip to Europe that included stops in London, Paris, Santorini & Mykonos. While planning the trip, she had a great sense of what we wanted and crafted a custom itinerary for us. When it came time for the trip, we received an organized folder with all itinerary and any necessary pre-planned tickets and excursion information organized by date. When we arrived in each hotel, our room was waiting for us with a special gift. That's the kind of personal touch that you can expect from Susan. It was a spectacular trip that only Susan could have put together. Susan is the best and I would recommend her to anyone!!
Recommended
Su is the Best
By: MMG
Reviewed on: 27 Sep 2019
We've worked with Su for several trips now and she is amazing - she takes the time to understand what style of travel you are looking for and doesn't stop until the trip is perfectly planned! We are extremely picky about hotel rooms - and Su works her magic to get us the best rooms at the best prices. The tours she books for us are always first-rate and well planned I am always impressed with her professionalism and enthusiasm. Planning our next trip very soon...
Recommended
The best agent
By: Brooklyn mama
Reviewed on: 27 Sep 2019
Susan checks every box possible . She spends time really getting to know her clients and customizes trips for them. We've been on numerous trips which Susan helped our family plan and each one was a home run. Often she has brought us out of the box ideas, which we may have never have thought Of and each was a huge hit. We've recommended Susan to family and friends and all have been incredibly happy with her service. She's simply the best!!! We will never plan any special trip without her .
Recommended
Best Travel Agent
By: Laura
Reviewed on: 28 Sep 2019
Working with Sue has been incredible. From Miami to London to Israel she has planned incredible adventures for my family. Every detail is always attended to and her sensitivity and professionalism are paramount. I can not thank Sue enough for helping my family create memories that will last a life time!
Recommended
Susan Hothersall is the best
By: DRS
Reviewed on: 28 Sep 2019
Susan was incredibly helpful when planning our trip to Bali. Susan truly cares about all of her clients and goes above and beyond to make sure that the client's trip is seamless. I have worked with many people in different service industries, but Susan truly stands out above the rest. I would highly recommend her to anyone looking to plan a vacation.
Recommended
The Best
By: Piano
Reviewed on: 27 Sep 2019
Susan is the consummate professional. She is knowledgeable, pleasant and goes above and beyond for her clients. She has planned two trips for me that were a bit complicated, with several destinations necessitating hotels, airports, transfers, etc. She made everything so easy for us. I'm grateful to have found her and look forward to planning many more trips in the future with Susan.
Recommended
Perfect vacation/adventure/journey
By: Robin and Mel
Reviewed on: 04 Oct 2019
It is very easy to work with Susan. She is a wonderful listener and then asks the most appropriate questions in order to get to know what we would like best on our trip. She is always reachable on her cell phone or by email. She always responded to our emails within the same day. It always seems like a collaboration when we work with Susan...she has her input and always listens to what we have to say.
Recommended
Wonderful travel advisor
By: jlm
Reviewed on: 28 Sep 2019
Susan is so easy to work with, so responsive to every need and request, and her attention to every detail is second to none. She has the answer to all questions and concerns, and if she doesn't, she'll find it and get back to you in record time. Just one example of her support and concern for her clients- On our trip a few months ago, we arrived (in Europe) early AM and had a tour scheduled in the early afternoon. Hotel check-in time was 4PM. Susan arranged very early check-in so that we could unload our luggage, get some rest, and arrive at our tour refreshed and on time. She's awesome, and a pleasure to work with.
Recommended
We love Su!
By: Alex K
Reviewed on: 26 Sep 2019
In a short period of time, Su has become my family's go to travel advisor. She is energic, creative and responsive. Su has helped my family plan trips all over the world and we look forward to her helping us on the next adventure!
Recommended
The American West
By: Great Family Vacation!
Reviewed on: 22 Oct 2019
Su planned us an amazing trip touring the sites of Arizona, Utah, and Nevada. She tailored the activities for our kids (Ages 13, 11, 9), made it such an easy process, and created wonderful family memories for all of us. The hotels were fantastic and the tour guides (Bryce, Zion, Glen Canyon Dam, and Grand Canyon) helped us to appreciate the nuances of each spot. I have recommended her to several friends and encourage you to plan your next vacation with Su!
Recommended
Kudos to Su
By: RobinB
Reviewed on: 26 Sep 2019
Su was wonderful to work with when planning our trip to Portugal. She was very responsive to my phone calls, texts and emails, and answered all of my questions in a timely manner. After extensive conversations with Su, our trip was planned just as we requested. Hotels were luxurious, private tours were wonderful, and tour guides were quite knowledgeable. Our trip was all we could have hoped for.
Recommended
Best Travel Agent
By: Babydoc
Reviewed on: 27 Sep 2019
A pleasure to work with, Susan is wonderfully knowledgeable, extremely efficient and overtly professional. Her availability and reach ability was a fabulously comforting. We did an amazing Amalfi Tauck tour that we extended, Susan's recommendations were spot on. She gets to know her clients and what their trip needs are. The private tours, the car services prompt and professional. The hotels perfect. I loved the little surprises that awaited us at each of our destinations. She made our travel experience, which can always be nerve wracking a pleasure. In fact, we had to change planes, due to an airline substitution, five days before leaving for Italy. Susan was a god send she got us on an even BETTER flight!!! We are already planning our next adventure! Can't wait to work with her again and again and again!!
Recommended
Trip of a Lifetime
By: Brian G
Reviewed on: 27 Sep 2019
Susan's expertise and knowledge helped us plan the perfect celebration for five families celebrating our 50th birthdays and many other wonderful milestones. Her patience in dealing with all of us who had different ideas of what the perfect trip was over and above what any sane person could deal with. My best review is simple..... everyone had the time of their lives and the best memories that will last forever. Can't wait to start planning our next trip - there is no one else I would ever trust again to make vacation plans for us!
Recommended
There is no one else I would ever book a vacation with other than Sue Zurbin!
By: MK Kemper
Reviewed on: 27 Sep 2019
I had never used a travel agent before until I worked with Sue. She booked a vacation for me and my teenager daughter. It was my daughters 13th birthday and I wanted to make it a special mother/daughter trip. Sue was excellent! She made the trip worry free, and every detail was taken care of. Impeccable attention to detail, and was always in contact from start to finish. I will never book a vacation again without Sue! I am forever a client and a dear friend!
Recommended
Would highly recommend Su and can't wait to work with her again.
By: Amy
Reviewed on: 18 Nov 2019
Su helped plan a trip to Mexico for my family of 5 that my husband and children say was one of the best vacations we have ever taken. She listened to all of my needs and concerns and was spot on with her recommendations. We stayed at a resort that was incredible for us in every way and Su really took time to understand what we love (and don't love) in a vacation experience. She helped me weigh the compromises that we would have made to have stayed elsewhere and her advice and base of knowledge were invaluable. I would recommend Su without hesitation and will be working with her on all our future trips!
Recommended
Can't say enough about Su!
By: Tripletsupermom
Reviewed on: 04 Oct 2019
I had the BEST experience with Su! She helped me surprise my husband for his 50th birthday with a family vacation to Barcelona, Spain. Sue listened to all my requirements and kept me within my budget. She is warm and genuine and a pleasure to work with! I will definitely be working with Su again in the future!
Recommended
Perfectly planned trip
By: Italy traveler
Reviewed on: 14 Oct 2019
We loved working with Susan and highly recommend her! She listened carefully to everything we wanted in a trip and planned an amazing vacation that totally exceeded our expectations. She was attentive, knowledgeable and professional, yet so warm as well. We became friends throughout the planning process. We can't wait to plan another trip with Susan!
Recommended
Trip to Italy
By: Jeff & Jyll
Reviewed on: 20 Oct 2019
Su was always professional and personable. She was responsive to our needs and reactive. Her expertise and ability to listen to what we wanted made for a magical trip.
Recommended
Grace Bay Club
By: DLJ
Reviewed on: 04 Nov 2019
Su is the best. I wish I found her sooner.
Recommended
Spectacular Italian Adventure
By: LBTruss
Reviewed on: 02 Oct 2019
Susan Zurbin Hothersall helped us plan every aspect of our first trip to Italy. We wanted a special celebration to commemorate our 30th wedding anniversary and Susan did not disappoint! She thought of everything! We traveled from Rome to Sorrento, Down the Coast through Amalfi and Positano to the Beautiful Ravello. She arranged for lessons in pizza and gelato making, a boat trip to Capri, and a private sunset cruise along the Amalfi Coast. We ended this magical trip at the Magnificent La Posta Vecchia .... an Old World Villa perched on the Tyrrhenian Sea. Every step of our journey was meticulously scripted to include personal drivers and guides as well as dinner recommendations and reservations. Susan seemed to know just what we wanted and not a single detail was overlooked. Her personal attention was unmatched. We can't wait to plan our next trip with her!!!
Recommended
Excellent African Safari cape town trip
By: Amy s
Reviewed on: 11 Oct 2019
She was absolutely wonderful to work with. She listened to what we were interested in and prepared a first run itinerary for us to modify. She was always available to speak with us and always warm and friendly. She wanted to always let us know that she would continue to change our itinerary until we were completely thrilled with everything. She recommended wonderful places to stay in Cape Town, the Safari camps in South Africa and Victoria Falls. She went above and beyond to make sure every part of our trip would be perfect. It was a magical trip - a once in a lifetime adventure with our children. She was absolutely the best person to work with and we were amazed at every step of our trip. Just perfection!!!!!!!
Recommended
Trip of a lifetime!
By: Emily
Reviewed on: 27 Sep 2019
Working with Susan was smooth, easy and enjoyable. She was able to pinpoint exactly what I wanted out of my honeymoon, and create a magical trip for us. Our itinerary was perfection, from soup to nuts. We loved each hotel, had incredible service by drivers and tour guides, and dined at fabulous restaurants. Having Susan pre-plan our days made our vacation effortless, relaxing and special. I would highly recommend using Susan and hope to do so myself on my next trip!
Recommended
Su Zurbin Hothetsall should be your travel advisor!
By: DLJ
Reviewed on: 27 Sep 2019
I found Su to be incredibly responsive and knowledgeable at all stages of my recent family trip to Russia and Finland. Last minute changes or questions were handled immediately and correctly. It felt good to know that Su had my back. I strongly recommend her services!
Recommended
Highly Recommend!
By: Cindy
Reviewed on: 27 Sep 2019
It was wonderful working with Sue. I had never worked with a travel advisor but this was our 1st trip to Europe with my family and I wanted it perfect- and she came highly recommended by many members of our family. Honestly, I have always been hesitant working with a travel agent not really know how they were motivated- well Sue was only motivated by wanting to help us create a trip we would always remember! She truly cares! She treated me like I was her only client, really like family- which I am sure she does with everyone she works with. She listens and then creates a phenomenal trip- and never gives you attitude if you want to change things- which I did a number of times! She was always available both before and during the trip. She is patient- i'm not always easy but she never got frustrated. I highly recommend Sue and can't wait to plan our next trip together.
Recommended
AMAZING Honeymoon Planned by Susan!!!
By: Rebecca
Reviewed on: 15 Nov 2019
From the start working with Susan Zurbin-Hothersall was an ABSOLUTE DELIGHT! She made planning our dream honeymoon vacation so stress-free, and was so helpful throughout the process. She steered us in the direction to go to French Polynesia after we described to her what our ideal honeymoon would entail, and what our budget would allow. Susan booked us in the most incredible hotels/rooms. Every hotel treated us like complete VIPs, and I know that would have not been the case without Susan's help. She also arranged for our transportation to each island(we went island hopping) and created an extremely detailed itinerary for us- so we did not have to stress or worry about a single thing once we were there. We would absolutely continue to book our future vacations with Susan! Everything from start to finish was completely seamless and wonderful. Susan planned us the most perfect honeymoon most couples only dream about. We cannot thank her enough!!
Recommended
Susan is the BEST!
By: Laura G
Reviewed on: 10 Dec 2019
We have gone on 5 trips planned by Susan. South Africa, Israel, the lake region of Italy, Portugal and Australia. They were all spectacular!!! Each vacation was planned perfectly from the VIP treatment in the airport, to the beautiful hotels and wonderful tours. Susan is easy to work with and listens to what you want to get out of each adventure. She has connections all over the world. I've worked with other travel advisors in the past. Susan is by far the best. Her attention to detail and communication is what sets her apart. We can't wait to plan our next trip with her.
Recommended
Paris
By: schodes
Reviewed on: 15 Dec 2019
Simply put, there is no one better Su. The personal attention and dedication to ensuring her clients have the best experience while away is unmatched. It does not matter if your trip is for 3 nights or 3 weeks, Su will ensure that your trip is perfect, even if that means taking phone calls at 6am or facilitating last minute requests.
Recommended
Amazing Travel Agent
By: Sheila S
Reviewed on: 01 Jan 2020
It is always a pleasure. We simply tell her where we want to go and give a budget and she takes care of everything else. All the stresses that come with travel are eliminated and you simply get to enjoy your vacation. She is very knowledgable about many places in the world and she is also very caring and sensitive to people's needs. She also has great follow-up skills which is crucial when planning a vacation. We highly recommend using Susan.
Recommended
The Best Travel Advisor
By: Lynn
Reviewed on: 13 Jan 2020
I have planned several trips with Su to Europe and a recent cruise. She is always professional, personable, caring, well organized and proactive. Her extra touch makes you feel special. I highly recommend her when you are looking for the perfect vacation. You can relax and don't need to worry about a thing.
Recommended
Italian Adventure
By: RichnGrace
Reviewed on: 02 Jan 2020
Our working experience with Susan was excellent. Susan planned a wonderful trip for my wife and I which we thoroughly enjoyed. Susan was very responsive during the planning stages and checked in with us during our tour to make sure that all was to our liking. The transportation from the moment we departed and between stops as well as our return trip was flawless. The accommodations at each hotel more than met our expectations. I look forward to planning another trip in the next year or two and will be sure to look to Susan again to line things up for us.
Recommended
Family trip to Israel
By: Laura
Reviewed on: 05 Jan 2020
Su took so much care with our trip that I feel like she is a member of our family. From the detailed planning to our experience while there Su held our hand and made sure everything was perfect!! This was a trip of a lifetime and Su made it happen. My children are already asking where we are going next. Wherever it is, it will be planned by Su!!
Recommended
Highly recommend!
By: Annie
Reviewed on: 18 Jan 2020
I would recommend Susan she was reliable, had wonderful recommendations for us. Easy to talk to, ask questions etc. never upset when I called her. Can't wait for my next trip and will definitely call her!
Recommended
Trip of a lifetime
By: Elise
Reviewed on: 01 Mar 2020
Su planned the trip of a lifetime for us. She listened to us, what we needed as a family and chose the perfect place for us. We literally had to do nothing. She reminded us to photocopy passports, arrange transportation, choose restaurant reservations, and book a babysitter. It was the most seamless experience ever!
Recommended
Above & Beyond Travel Agent
By: B
Reviewed on: 06 Mar 2020
Susan was amazing. She got us a much better deal than we could have gotten on our own, including free breakfast and hotel credits for the same prices we were seeing online. Always enjoy working with Susan who we have been working with for several years. Highly recommend her work.
Working with Susan Zurbin-Hothersall, you will have access to:
- An experienced travel guide whom you can rely on before, during, and after the trip
- Exclusive luxury resorts and properties
- Once in a lifetime experiences
Explore with the Best
Virtuoso Advisors are constantly pushing the boundaries in unique travel experiences.
Alliance programs are unique tailored experiences exclusive to travelers working with Virtuoso Travel Advisors.
learn more
United Kingdom
France
Italy
Greece
South Africa
Portugal
Spain
Thailand
French Polynesia
Canada
Bermuda
Switzerland
Israel
United States - Hawaii
Czech Republic