Travel Specialties
Interests
Independent Tours
Culture, History & Arts
Escorted Tours
Ocean Cruising
River Cruising
Destinations
United Kingdom
Ireland
Italy
Portugal
Croatia
Selling Travel Since
2015
My Background
J5Travel is owned by John Rees. A British native, I worked in the banking industry for many years, but also owned a restaurant for 5 years, before moving to the USA in 2002.
Food and travel have always been my passion and we have made it a priority for our two children to be educated and inspired by the trips and travel experiences we have enjoyed as a family.
I am so excited to be able to share my knowledge and expertise with clients by offering a tailored travel experience complemented by the stellar luxury connections of Virtuoso and further supported by our host agency, Gifted Travel Network.
We have relationships with hundreds of travel suppliers and attention to detail and individualized customer service are our trademarks.
Places I Have Traveled
Reviews and Recommendations for John Rees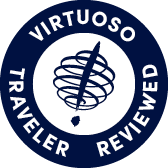 Virtuoso Verified Traveler
All reviews are from confirmed guests sharing exclusive insights
Sort reviews by
Recommended
Made the most of our time in Italy
By: NCJenn
Reviewed on: 25 Mar 2019
It was great..we had 5 full days in Italy and they scheduled tours for all the activities we wanted to do and see. The tour companies were professional, timely and was so worth the money we paid. We had private tours and tours with other people. Helen and John were very helpful in recommendations and understood concerns we had. The app used was so helpful as well, including tickets, confirmation of accommodations, flights, train tickets, and all scheduled activities..NO PAPER!. This was the second time we've used J5 Travel and will definitely use them again.
Recommended
Ratcliff Girls Trip to Grand Velas, Riviera Maya
By: Sue Ratcliff
Reviewed on: 04 Apr 2019
John and Helen Rees did a fantastic job with our recent spring break trip to Mexico. They took the trouble to fully understand our preferences and recommended Grand Velas, a hotel which they had visited themselves. It turned out to be exactly the right mix of serene luxury and fun activities for a Mom and two active teenage girls. The service at this resort is second to none as is the quality of the food and the top class spa, definitely the best I have ever experienced. As far as the trip details were concerned everything was flawless from the airport hotel to the private transfers. We have booked many trips with J5Travel and continue to recommend John and Helen to friends and family wherever in the world they are traveling.
Recommended
UK, USA, Switzerland, Singapore, Australia
By: RR
Reviewed on: 21 Apr 2019
The best. The world is a better place with J5Travel taking care of you.
Recommended
New York Weekend!
By: Julie C.
Reviewed on: 22 Apr 2019
John and Helen are delightful to work with and the best in the business I have ever experienced. John has planned several trips for our family and is always attentive to the details. He is clearly listening to what we want and knows so much about the areas we are interested in. Thank you for everything John! We are so grateful for you and Helen and I can't wait to plan our next trip through you.
Recommended
Sarasota
By: gramps
Reviewed on: 21 Apr 2019
Excellent service and info.
Recommended
Amazing Trip
By: Herbie
Reviewed on: 05 May 2019
The trip planning was easy and fun. John and Helen spent time understanding what we wanted to do, then suggestions were provided and we picked. I cannot begin to express my thanks because understanding the goals of a trip of critically important and he did just that. Thank you
Recommended
Tasmania 2019
By: Tom
Reviewed on: 29 Apr 2019
John was very easy to work with. He's extremely knowledgeable and responsive.
Recommended
The Reserve at Paradisus, Punta Cana
By: StaceyG.
Reviewed on: 06 May 2019
Loved working with J5 Travel! Helen did an excellent job helping us plan our trip to Punta Cana. We had never been there before and was looking for an all inclusive resort to take our children too. Helen helped us find the perfect place to take the kids too! Everything went so well from our travel to Punta Cana to our ride to the resort! I highly recommend using J5 Travel for your vacation plans!
Recommended
Cape Town, Durban wedding excursion
By: David
Reviewed on: 10 May 2019
John and his staff were friendly and knowledgable, both in the initial planning and in follow up during the trip with revisions and changes requested by us, and necessitated by airline delays. The guides and tours proposed for us could not have pleased us more. He clearly knows the area, where to go, what to see, and which guides to use to take you there. My wife and I would recommend John whole-heartedly to anyone planning a South Africa trip
Recommended
Great Travel Guides
By: Traveler
Reviewed on: 15 May 2019
John and Helen were great to work with. They were thorough in their travel guide, timely to plan our vacation and followed up with changes and/additions to our itinerary as we traveled.
Recommended
Great Team
By: MJ
Reviewed on: 03 Jun 2019
John was 100% patient and helpful throughout the planning process and would reach out to me while I was on vacation to make sure everything was going well. I couldn't ask for a better experience. I will ask for his assistance for my next trips.
Recommended
Ireland in May
By: Jon
Reviewed on: 15 Jun 2019
John Rees is responsive to requests and will not hesitate to make a recommendation once the company knows what area you have in mind.
Recommended
John
By: Hey yea
Reviewed on: 30 May 2019
John was wonderful to work with. He made everything so easy and answered all of my questions.
Recommended
Alaska trip
By: Tom and Elizabeth
Reviewed on: 26 Jun 2019
John is great to work with. He takes care of all of the details and is very responsive to any questions. He had great recommendations for the trip.
Recommended
Barcelona es bueno!
By: LKNYogaMo
Reviewed on: 27 Jun 2019
We have worked with John several times now. He is very efficient, prompt and knowledgeable. He recommended the perfect location for us to stay, and the tours he booked were great. He is great at keeping the costs down and making recommendations on smarter areas to splurge.
Recommended
Kiawah.
By: Gramps
Reviewed on: 15 Jul 2019
Excellent as always.
Recommended
Great
By: Jeff
Reviewed on: 02 Jul 2019
We love John and Helen they are always great, we won't work with anyone else!
Recommended
Perfect Vacation
By: McLeod Family
Reviewed on: 05 Jul 2019
Working with John and Helen was a delight. They are so easy to work with and delivered a perfect vacation for our family. They not only listened to what we wanted to experience, but were great with recommendations. We had just the right mix of structure and free time. And the tours they arranged were terrific. Throughout the planning process, they gave us some great options and alternatives to consider before finalizing the itinerary. Additionally, while we were on the trip, they were extremely responsive to a couple of questions we had. This was truly a vacation that my family will remember for a lifetime and a lot of it had to do with the impeccable work of John and Helen.
Recommended
2 week trip to Spain
By: sam&wyatt
Reviewed on: 17 Jul 2019
Very thorough, loved the online itinerary that grew as we added cities, hotels, transportation (planes, trains, & rental car) & tours as the planning was done. Then the itinerary was in an easily-shared app. We could even buy trip insurance quickly & easily for a country we never have been to before. We only had 2 face-to-face meetings. All could be done via email if preferred after that. Then we were provided with a physical folder of all needed vouchers per day. The hotels & tours were exactly what we wanted! We really wouldn't have changed a thing! We would definitely use this advisor again! Wonderful trip.
Recommended
Excellent as Usual
By: Alan S.
Reviewed on: 16 Jul 2019
As one of J5Travel's earliest and most regular clients, we can say that their attention to detail to each client's travel preferences and tastes is very special. We look forward to seeing much more of the world with their expert guidance.
Recommended
working with J5 Travel made my life easier
By: Nikki VanNess
Reviewed on: 16 Jul 2019
He and his crew were fantastic. They were very helpful with lots of suggestions. He made it easy to pick the best options with in the price range that I gave him. He did go out of his way to make recommendations transportation recommendations from the cruise ship to the airport which was very helpful when 3 ships all disembarked at the same time. Trying to get a cab would have been hard. Overall, I enjoyed my experience very much and it was because of John and his staff.
Recommended
Bali Honeymoon
By: Matthew & Gizelle
Reviewed on: 07 Aug 2019
John & Helen were a pleasure to work with. They helped us plan out our honeymoon to Bali, and we could not have asked for a better trip. They knew exactly what activities fit our interests, and their choice of accommodations was perfect. Additionally, John & Helen were always responsive to emails and to our questions, and they were more than willing to make any changes we requested. We highly recommend John & Helen - they will make your travel experience all you ever wanted it to be and more!
Recommended
Portugal 2019
By: Newman family
Reviewed on: 21 Jul 2019
John & Helen are always excellent at listening to what we are interested in and coming up with well balanced, creative and highly enjoyable itineraries. We have engaged them since they first set up and everyone of our multiple trips through them has been extremely well organised, given us exceptional local experiences in every locale and always with one eye on cost competitiveness and value - what more could you ask for from a specialty travel operator?
Recommended
Indonesia
By: Carlos
Reviewed on: 26 Jul 2019
Every thing worked out perfectly
Recommended
Bespoke trip to Thailand and Cambodia
By: DG
Reviewed on: 06 Aug 2019
John and Helen at J5 Travel created the most wonderful trip for us to Thailand and Siem Reap in Cambodia and took care of every last detail utilising their extensive knowledge and contacts in the region. Everything went to plan and we had a fabulous time in our hotels and touring the sites with a local guide in Siem Reap and Bangkok. J5 Travel really are an exceptional firm of travel specialists and we will be using them for all our trips in the future!
Recommended
Paris and Italy with the kids
By: PKStrims
Reviewed on: 04 Sep 2019
Working with John was very easy. He listened to all our our different ideas, made good suggestions fit for our family that we could then pick and choose and he got our selections booked. It was SO nice not having to plan this trip myself and we will definitely use John and J5 travel for our future trips!
Recommended
Wonderful trip thanks to Helen & John!
By: Monica
Reviewed on: 04 Aug 2019
I worked with Helen mostly, and she was very helpful. What she booked for us was PERFECT. It was like she knew us! After just a short phone call with Helen she began to get to work and got us scheduled for several excursions and nights at hotels as we traveled around Scotland. We were unfamiliar with Scotland and she was very knowledgeable and the information she gave us was invaluable. She remained in contact with us and even checked in after our trip to make sure everything went ok!
Recommended
Insight Tour of Spain and Portugal
By: Contessa
Reviewed on: 12 Aug 2019
Excellent! Had some unexpected changes caused by the tour company but J5 (John and Helen ) expedited the necessary changes to make it all work and as a result of their swift action we enjoyed a great vacation. I recommend J5 all the time to everyone I know that travels.
Recommended
Italy
By: Beth
Reviewed on: 15 Aug 2019
Planning with John was easy & very helpful. Great suggestions for tours & activities. Very organized.
Recommended
Italy trip
By: Elizabeth
Reviewed on: 20 Aug 2019
John and Helen are very nice to work with. They took care of airline reservations and all other transportation needs. They suggested several hotels and tours to do in Lake Como. Everything was great.
Recommended
Best travel agent ever!!!
By: pb
Reviewed on: 23 Aug 2019
We have been using John and Helen Rees for over 3 years. They are extremely well organized and knowledgeable. We were thrilled on our recent trip to Italy to stay at two Virtuoso hotels that they recommended. The first was Hotel de la Ville, a Rocco Forte Hotel. We loved their beautiful rooftop terrace for cocktails before and after dinner. The views of the city were stunning! The service was excellent throughout the hotel and the meal was amazingly delicious. On our return from Tuscany we stayed again in Rome but this time at Baglioni Hotel. Again, it was excellent in accommodations, food and service. John and Helen are the best of the best. Everyone I have recommended to them sing their praises. We will be using their services for a long time!!!
Recommended
An experience to remember!
By: Jon
Reviewed on: 19 Aug 2019
We decided to go to Iceland as a family vacation, something for our family to remember for a long time. We started the planning late, but John presented the options and planned everything accordingly. We have worked with John before, and his recommendations, planning, and coordination are exceptional. Even on short notice, everything came together, and Iceland will be something we will always remember as an experience like none other. Thanks to John and his travel talents!
Recommended
Expert Care, Compassion, and Counsel
By: Josh P
Reviewed on: 28 Aug 2019
John and Helen go above and beyond in every way. John personally spent a lot of time helping us with our itinerary and our planning to ensure that our family of 5 would have the best round-the-world experience. As travelers with young children, he customized options to meet our interests. When we offered suggestions of our own he integrated our requests into an overall trip that would show us the best of each country's history and culture while helping us keep our children entertained and happy. He found things that we would have never found on our own. When we once voiced concern that we didn't know that we could shuttle our young children around to all of the amazing events and activities he had offered, he listened and produced an even better itinerary so we had just the right amount of relaxing downtime. Our end result: we were comfortable, safe, and thrilled with each location we visited, and all five of us have left with indelible, life-changing memories due to John and his care.
Recommended
Personal Service
By: Roberts
Reviewed on: 09 Oct 2019
We have enjoyed working with J5 travel for a number of trips. We have received excellent personal service and thoroughly enjoyed our vacations that they have helped plan. We are looking forward to working with them for our future holidays.
Recommended
National Parks
By: MAL
Reviewed on: 19 Sep 2019
John listened carefully to what we wanted and planned the perfect trip for us.
Recommended
New York and Toronto
By: Gramps
Reviewed on: 22 Sep 2019
I was able to have a wonderful trip. The timing of flights and situation of hotels enabled me to have a very relaxed few days. Thank you John.
Recommended
Trip review
By: Liz
Reviewed on: 15 Sep 2019
Fantastic. Was always there to answer questions. I had never been on a tour before.
Recommended
National Parks trip
By: GW
Reviewed on: 26 Sep 2019
Excellent..Made our trip very easy
Recommended
Smooth trip to/from Italy
By: Steve B
Reviewed on: 20 Oct 2019
John & Helen did a great job taking care of all the details
Recommended
Awesome!
By: AA
Reviewed on: 25 Oct 2019
John and his team did a phenomenal job coordinating our trip. Planning an international trip 34 weeks out is often a challenge. They listened to every detail and coordinated all aspects with ease. We will definitely use John and his team for our next trip. Thank you!
Recommended
John Rees
By: Christy
Reviewed on: 02 Nov 2019
John and Helen were fantastic to work with, they were very knowledgeable and answered all my questions.
Recommended
U.K. October 2019
By: Gramps
Reviewed on: 13 Nov 2019
John's eye to detail again held me in good stead. The timings of flights (on which he saved me nearly $5000.00 ) hotels and car hire all very conveniently suited my trip. Will use him again. Excellent.
Recommended
Chicago Trip Review
By: Julie C.
Reviewed on: 06 Jan 2020
John and Helen found us a wonderful hotel for a mother daughter weekend stay in Chicago and I could not have been more pleased. We were treated like royalty at The Langham on the club floor with amenities galore, complimentary presentations for breakfast, noon tea and cocktails daily. The staff even brought us champagne and chocolates our first night there. The location was so convenient and staff consistently provided 5 star service. Thank you again John and Helen Rees for an amazing trip. I can't wait to experience our next vacation planned February 1st.
Recommended
Barcelona family trip
By: LI Family
Reviewed on: 06 Jan 2020
Working with J5Travel to plan our family trip to Barcelona was such a pleasure. I was hesitant at first to be planning a trip through email rather than face-to-face, but was pleasantly surprised at how easy John, Helen and Tori made the process. They stayed in constant contact with me and continuously updated our itinerary as we added events to the trip. The itinerary they provided and the itinerary app we all downloaded made travelling a breeze. There were two highlights to our trip -- an e-bike tour of Barcelona and a day spent shopping and cooking with a local chef. My kids (ages 19-28) have not stopped talking about the cooking class. I highly recommend asking John and Helen to set up a bike tour and a local cooking class in whatever city it is you plan to visit. Enjoy your next trip!
Recommended
Always the best
By: Jeff
Reviewed on: 08 Jan 2020
John and his team are great!
Recommended
Costa Rica
By: Kelly Tummillo
Reviewed on: 23 Jan 2020
I have worked with John in the past and he's a pleasure doing business with. He will accommodate your every need and always has multiple recommendations for places to stay, restaurants, transfers and excursions. We look forward to having him and his team plan another trip in our future.
Recommended
Great Trip
By: SSR
Reviewed on: 11 Jan 2020
John, as always, was a pleasure to work with from start to finish. He listens to what we wanted in a trip and delivered! Enjoyed every minute of the trip.
Recommended
Holiday trip to Asia
By: Roberts
Reviewed on: 30 Jan 2020
Our family of 5 recently went to Asia over the holidays. J5 travel worked with us for for a year to get every travel detail in place for an incredible trip. We all enjoyed a trip of a lifetime and we were so thankful that we had J5's experience and travel advice to assist us in every step of the way. We had incredible tours arranged, our accommodations were perfect for our family, and overall had a seamless journey from start to finish! We will look forward to working with them for our future travels and have already spoken to another family that is interested in traveling to Thailand. We were very happy to pass along J5's business card to help them plan their trip!
Recommended
Recommend highly
By: B&S
Reviewed on: 26 Jan 2020
He and Helen were wonderful and had everything covered!
Recommended
Sarasota
By: Gramps
Reviewed on: 03 Feb 2020
Excellent as always. Super hotel choice and all flight times suited my schedule. Shame I can't blame John for the poor weather.
Recommended
Dream Agent
By: EKNYC
Reviewed on: 06 Feb 2020
John & his whole staff are understanding and responsive. I always hear back from them right away. John knows me well enough by now to give me excellent advice about what I will & will not enjoy.
Recommended
Sugar Beach, St Lucia
By: Julie Cash
Reviewed on: 15 Feb 2020
This was a magical trip that John and Helen planned for us. We would never have know about the resort if not for their recommendation. It was such a wonderful experience we ended up extending our stay by three days. I am using John for all of our vacations and trips, big and small. Their instincts into what we want, insights into the location, amenities, service etc are spot on. Thank you John, Helen and Tori! Making memories! Julie and Scott Cash
Recommended
Paris trip
By: Paris
Reviewed on: 16 Feb 2020
Tori Springate did a wonderful job planning our Paris/ Amsterdam trip. The hotels were great. The rooms were very unique and large. The hotels were also in a great location. We loved having a car service to and from the airport set up for us too! We will definitely use John and Tori to help us plan our next trip!
Recommended
great as always
By: Jeff
Reviewed on: 08 Mar 2020
We always love working with John and Helen and the entire J5 team!
Recommended
Sri Lanka/Maldives the perfect trip
By: JWong
Reviewed on: 11 Mar 2020
I have worked with John and Helen for a couple years now and they have helped me plan trips to Portugal, Mexico, Alaska, Ireland/Scotland and Austria. I also appreciate their attention to detail, their experience in the locations we planned for, and mostly...ensuring that these trips are seamless and worry-free. Our most recent trip to Sri Lanka and the Maldives was no exception. In fact, this was by far, the most amazing trip my husband and I have ever had. It was luxury all the way and each hotel surpassed the last with regards to service, beauty and amazing accommodations. I met John and Helen at a coffee store where we brainstormed possible destinations for a last minute trip. They recommended Sri Lanka/Maldives, and within 2 weeks, we had a perfect itinerary for a trip that was to take place just 6 weeks after our initial meeting! This was last minute, but you would have never guessed it in the result. We will continue to use John and Helen!
Recommended
Nanatala Lake
By: TomC
Reviewed on: 07 Oct 2020
Jon is very good and knows the industry quite well. He and his wife have traveled to fond amazing places that they share with their clients. He follows up very good and keeps you in the know all the time. Very good in his business. I'd recommend him to anyone especially if they want to travel 1st class and enjoy the best that there is! N
Recommended
Team Building Trip
By: Julie Cash
Reviewed on: 06 Oct 2020
John knocked it out of the park again! We loved The Henderson in Destin, FL and it was the perfect match for what we had envisioned for the week. The resort pool, beach access and amenities kept us close to team build and have loads of fun. John is so responsive with last minute requests and follow up to ensure we have everything we need. Thank you for your wonderful service!
Recommended
Blissful Maui
By: Love to Travel
Reviewed on: 04 Jun 2021
We actually worked with Kendall Fletcher who is the Hawaii expert. She managed every aspect our our trip perfectly. John worked with us on the flights and was even able to utilize our E-credits from cancelled trips. They went above and beyond our expectations.
Recommended
Hawaii / Napa Valley
By: Jim
Reviewed on: 04 Jun 2021
Very professional / prompt and courteous. We decided on this trip pretty quickly after we were vaccinated for Covid to celebrate our 40th Wedding Anniversary. John and Kendall worked promptly with us to put the trip together. Maui had procedures in place that had to be navigated to ensure we were Covid free upon arrival. They quickly answered any questions we had about completing these procedures. A nice touch was providing us with Champagne / rose and dessert on our Anniversary. The trip was a great one for us and we look forward to using John again in the future.
Recommended
Costa Rica
By: Roberts
Reviewed on: 09 Jun 2021
We booked a trip through J5 to Costa Rica and had a flawless trip! They had arranged a driver from the airport to the hotel and arranged for our COVID test in order to get back into the US. Everything was perfect and we had an amazing time!
Working with John Rees, you will have access to:
- An experienced travel guide whom you can rely on before, during, and after the trip
- Exclusive luxury resorts and properties
- Once in a lifetime experiences
Explore with the Best
Virtuoso Advisors are constantly pushing the boundaries in unique travel experiences.
Alliance programs are unique tailored experiences exclusive to travelers working with Virtuoso Travel Advisors.
learn more
United Kingdom
Ireland
Italy
Portugal
Croatia
Australia
New Zealand
Thailand
Cambodia
Laos
South Africa
China
Peru
Argentina
United States - Hawaii