Travel Specialties
Interests
Beach & Sun
Food & Wine
Culture, History & Arts
Shopping
Ocean Cruising
Destinations
France
United Kingdom
Italy
Denmark
Norway
Selling Travel Since
1979
My Background
I began my journey of a lifelong travel career 35 years ago. It all started when I created "shopping tours for women". It was an original concept at the time which afforded women a shopping experience at some of the most luxurious places in Europe while viewing the world in a different way.
I have been an established travel agent since 1977 travelling annually to many European countries. In recent years, I have travelled throughout the world helping me to better advise and create memorable travel experiences for my clients. I try to seek out off the beaten track adventures such as chocolate and wine tours in Paris and Market visits in Asia. I specialize in France, Italy and Asia . I visit each of these countries annually to keep up to date on new hotels and sights.
I have also sailed on every luxury cruise line to most worldwide destinations. I look forward to helping you create your dream itinerary.
Places I Have Traveled
Reviews and Recommendations for Lydia Ganz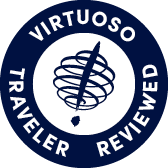 Virtuoso Verified Traveler
All reviews are from confirmed guests sharing exclusive insights
Sort reviews by
Recommended
By: Bob & Jan
Reviewed on: 04 Oct 2013
The Tauck Riverboat trip from Amsterdam to Budapest was one of the best trips we have had even though the weather was not the best. The M.S. Treasures was a super Riverboat and the staff were great. Really liked the Captain. Jeremy, the Tauck Tour Director was excellent as well as all the Tour Guides. Joule, one of the 3 Tauck Tour Guides was especially Outstanding.
Recommended
Wonderful trip, excellent communication!
By: jacrae
Reviewed on: 30 Sep 2013
Lydia helped us plan our honeymoon. We needed help with figuring out the best places to stay in Rome and Paris since we had never been there before. She was quick to respond to all of our questions, had an itinerary done with all of our transportation, hotels, and tours done really quick. Our entire trip was excellent. We had no problems at all and had a fantastic time. Wonderful!!
Recommended
great trip
By: carol D
Reviewed on: 04 Oct 2013
The hotel in Venice was fabulous!! superior room and great views! I would highly recommend it. In addition we took the 7 day Tauck tour to southern Italy, fantastic trip. Need good walking legs
Recommended
Excellent Travel Planner
By: Muffin
Reviewed on: 14 Oct 2013
Lydia Ganz performs her work to the highest standards and delivers exactly as she states. She understands what I want to achieve in my travel and she takes care to cover all details in her written and verbal communications. All travel details are covered taking the worry from me and making my travel plans pleasurable and something I always look forward to.
Not Recommended
Not recommended at all
By: Richy
Reviewed on: 11 Oct 2013
The trip was outrageously overpriced. I would even consider it a fraud. Furthermore, when I asked some questions she never replied back (probably she didn't have anything to say). I came to virtuoso through a friend's reference and got really disappointed. Never would book a trip through here again.
Recommended
highly recommended
By: jayg
Reviewed on: 11 Oct 2013
lydia is great, thorough and very accessable. it was a pleasure working with her.
Recommended
Perfect Trip - Flawless Service
By: nunmakr
Reviewed on: 19 Oct 2013
Lydia listened to what we wanted and put together a perfect honeymoon for my wife and I.
Recommended
Highly recommend
By: Salmcg
Reviewed on: 21 Feb 2014
Lydia was great! Due to emergency surgery we had to cancel trip. Lydia took care of everything. We have now rebooked the same trip and Lydia is handling all of this again.
Recommended
Highly recommended
By: Susan
Reviewed on: 05 Mar 2014
Lydia is so extremely helpful and knowledgeable about every detail we ask about.  She also tells us details that we do not ask about, just knowing that we might be interested.  We will definitely use her services again in the future.
Recommended
Five stars for Lydia
By: Nancy D
Reviewed on: 05 Mar 2014
Lydia planned our 10 day trip to Spain in February 2014.   She made arrangements for us in some of the finest hotels we have stayed in.  She also recommended restaurants, provided literature for each city we visited, and suggested different attractions for us to consider.   What also impresses me about Lydia is her quick response to any question I have.  She is very efficient.  I will not hesitate to call her to arrange our next trip.
Recommended
A Master of London
By: CRM
Reviewed on: 29 Apr 2014
My daughter and I wanted to do a "girls weekend" to celebrate her 18th Birthday. After months of searching the internet and not finding what we wanted I discovered Lydia who put together an itinerary that was not only perfect for the weekend but was filled with extras that I could never find myself. Her detailed notes about a weekend in London were wonderful and I can't imagine I will plan another trip without her help again!
Recommended
Highly Recommended
By: Pam
Reviewed on: 05 May 2014
Lydia was very helpful in planning our cruise and pre and post excursions.  She recommended wonderful restaurants and hotels and was very easy to contact.  All our questions were answered promptly.  Our trip was wonderful thanks to Lydia.  We can 't thank her enough!
Recommended
Highly recommended
By: RN
Reviewed on: 04 May 2014
Lydia Ganz at Cruise & World Travel helped us with our recent trip from Venice to Rome.  This was our first experience with Lydia.  We particularly liked that Lydia made excellent suggestions on several aspects of our trip to enhance the beginning and the end of our cruise. Her excellent job in the planning phase included  suggesting alternative pre and post cruise destinations and various activities on both ends of the trip.  She suggested and booked a great dinner reservation in Venice that we would never have found on our own. In addition she made an excellent hotel suggestion for Rome and arranged private tours in Rome to cover things that were important to see.  She went well above our expectations to make our trip a memorable occasion.  I highly recommend Lydia. 
Recommended
Expert advice
By: JES
Reviewed on: 30 Jun 2014
we were extremely pleased with the hotel package available to us through virtuoso . Everything we asked for was available including free breakfasts. I would use virtuoso again.
Recommended
Highly Recomend
By: Katie31
Reviewed on: 11 Jul 2014
Lydia was a pleasure to work with and we absolutely adored the hotel she recommended. We couldnt be happier!
Recommended
By: gianfranco
Reviewed on: 14 Jul 2014
The best thing you could say about a special two week trip is that everythingwent as planned and without any glitches.In additions all the hotels that were recommended by Lydia were great.Couldn't have asked for a better vacation.
Recommended
Good trip to Italy
By: Robbi
Reviewed on: 02 Sep 2014
Lydia had a very good understanding of what we wanted for our trip, i.e. type of itinerary, hotel rooms, transfers to/from cities- private cars and trains.The one glitch was renting a car through Hertz in Florence. Apparently we were not the only ones who had difficulty with our Hertz rental. Despite our voucher clearly indicating the type of car we had ordered and paid for, the Hertz personnel in Florence insisted that they had a different record of our rental voucher. It remains unresolved. However, everything else was excellent and met/exceeded our expectations.
Recommended
Amazing trip!
By: NicoleR
Reviewed on: 29 Jul 2014
Lydia was so great to work with. She was so knowledgable and had great ideas and recommendations for us. She was always timely with her responses to any questions or things we needed help with. She made planning our trip a perfect experience!
Recommended
Lydia is the proverbial fairy godmother of the travel world -- making all of your wishes come true!
By: Shelly
Reviewed on: 29 Jul 2014
I booked our family trip to Italy with Lydia and it exceeded our every expectation. She really listened to what we wanted to do and it was a great mix of adventure and relaxation in the most beautiful settings. Everywhere we stayed was perfect -- Lydia made sure that we were well taken care of.  My husband and I loved every minute of this vacation -- even our teenage boys raved about the trip  which says something as we did not allow any electronics along for the ride! Truly an amazing experience.  I cannot thank Lydia enough -- she was the defining difference for our best travel experience ever.
Recommended
Lydia Ganz
By: Traveller
Reviewed on: 06 Aug 2014
Lydia assisted in pulling together a wonderful trip for my family this summer in conjunction with someone at another travel agency. She was sensitive to our budget and picked the perfect locations for us to visit with the right amount of time spent in each destination. We couldn't have done it without Lydia!
Recommended
Tauck Bridges. London to Paris
By: Esta
Reviewed on: 09 Aug 2014
This was an excellent trip with our 13year old Granddaugter. Our first Tauck trip. We were pleased with all the details this is a very good way for families to travel Joani Pointer was helpful with the arrangements
Recommended
Excellent!
By: Steve
Reviewed on: 04 Oct 2014
The whole trip was great. We had not been to Boston before but we greatly enjoyed the history. The Westin had a fabulous view of the harbor. The highlight of e trip was Mt. Washington, New Hampshire. The colors were at 100% and the Cog Railroad gave us the opportunity to experience them. The recommendation of the Omni Mt. Washington was great. Once we arrived in Kennebunkport, we were in a special place Even though the weather wasn't the best, the town and ambience were fantastic. The only disappointment was the Tides where were stayed. In all, Lydia did her usual fantastic job!
Not Recommended
not to friendly - did not have patient with all the changes that I have to make
By: Nahla
Reviewed on: 25 Oct 2014
Overall she did ok. But I felt that she was getting very irritated with all the changes that I had to make do to personal circumstances. I'll probably will not hire her again. Virtuoso perks were great.
Recommended
Great Fun!!
By: CCL
Reviewed on: 16 Nov 2014
An incredible experience, combined with exceptional planning...
Recommended
TERRIFIC TRIP!
By: Al
Reviewed on: 03 Jan 2015
It was a wonderful trip from beginning to end. My wife and I took our 18 year old grandson with us on the Seabourn Legend. It was genuine delight to have him with us. It's a shame that this was one of the last cruises on the line's small ships ( only 200 passengers). All three of Seabouron's small ships have been sold and Seabourn is building three new ones (750 passengers) to supplement their current larger ships, The Odyssey, the Sojourn and The Quest (450 passengers). Lydia was extremely helpful in making all the arrangements for us. Her follow-through was super. She's A-1 on our list.
Recommended
Great trip
By: Salmcg
Reviewed on: 09 Feb 2015
This was a trip of a lifetime!!! We loved every minute of it. Each day brought more surprises. Plus our tour director, Matt Kay was the best one to have. He went over and above for everything.
Recommended
Expert friendly service
By: Mark
Reviewed on: 20 Feb 2015
The hotel staff were professional, eager to please and the atmosphere fabulous! Lydia did an excellent job again!!! We would not have any other travel agent! Lydia is the best!!! Thank you so much, Lydia!!
Recommended
Great planner!
By: Kathy51
Reviewed on: 06 Mar 2015
Terrific planner who will utilize all the resources available. Persistent problem solver who can help in the worse situations. Always available while we are traveling. Very knowledgeable about most destinations and willing to look at all options available to accommodate time, money, etc. Great person.
Recommended
Responsive Service
By: GILMA
Reviewed on: 09 Mar 2015
I worked with Lydia on a trip to the Caribbean - having limited knowledge of the islands I relied heavily on Lydia's recommendations and advice. Based on Lydia's input, we ultimately chose and Island that my husband and I had never visited. This was after much back and forth and suggestions, questions, etc from the two of us - all patiently handled by Lydia. We just returned last week and already miss the warmth and sand!!!!
Recommended
Wonderful trip
By: Sara
Reviewed on: 20 Mar 2015
Lydia took our general wish list and found the perfect spot for us in St Lucia, We had a wonderful trip on a beautiful island at a gorgeous hotel with friendly helpful staff,
Recommended
Luxury service in Orlando
By: ChicagoKatey
Reviewed on: 03 Apr 2015
Just got back from the Waldorf at the Orlando and couldn't be happier with how Lydia planned our vacation. She said she was going to tell the Waldorf to take care of us and they sure did. From the Waldorf suite with a connecting Disney view double on the highest floor, with a complimentary town car to Downtown Disney cause we arrived late and breakfast for my whole party of 7 each day, we felt spoiled and pampered. Lydia did an amazing job coordinating the rooms and our treatment and we couldn't have been happier. Finally , we found a travel specialist who is just that : an expert in knowing how people wanted to be treated and delivering luxurious vacations. We love to travel and will be working with Lydia for years to come.
Recommended
Great experience
By: Chicago
Reviewed on: 10 Apr 2015
This was our first time working with Lydia...her recommendation for resort and location were right on and her advice on how to plan events/excursions were also incredibly helpful. There was a minor, minor snafu when we arrived and our room was incorrect, but Lydia and the sales staff at the resort had the situation quickly resolved...it's fabulous when everything goes right on a trip, but you can tell a lot more about a person when everything doesn't run smoothly! Lydia was great and Costa Rica was fabulous!! Looking forward to having her book our next family trip!
Recommended
Well thought out great trip
By: Ryan
Reviewed on: 23 Apr 2015
the trip was fantastic and Lydia did a great job planning our vacation. The details were perfect and the little extras she was able to have done for us really made the trip memorable. Thank you for all your help.
Recommended
Superb as always
By: JP
Reviewed on: 12 May 2015
It is always a guarantee to book my olidays with Lydia. She is on top of everything making sure you will enjoy an amazing stay wherever you go!
Recommended
Fantastic planner.
By: SteveS
Reviewed on: 19 Jun 2015
Our trip to France was the seventh trip Lydia has planned for us. Other than American Airlines unnecessarily causing problems, we had a fantastic 10 days in France. This was our second trip to France and it was great due to Lydia's extensive knowledge of the country. The hotels and excursions were, as usual, first class.
Recommended
Wonderful experience
By: HeyAP
Reviewed on: 26 May 2015
Lydia was very easy to work with. We let her know what we wanted and she worked with that. Very nice experience.
Recommended
Professional service
By: NancyD
Reviewed on: 22 Jun 2015
Once again Lydia and her staff provide efficient and professional service. She is a pleasure to work with.
Recommended
knowledgeable and quick service
By: Ritu
Reviewed on: 20 Jul 2015
Loved her hotel recommendation. Was a great location just as she had said. Thanks
Recommended
EXCELLENT FRIENDLY SERVICE
By: MADELINE
Reviewed on: 19 Jul 2015
HOTEL IN MILAN WAS SUPERB. THANKS FOR RECOMMENDATION - BEST MEAL I HAD THERE... EVERYONE SHOULD FLY EMIRATES... FOOD WAS ACTUALLY GOOD ON THE PLANE!! SERVICE BETTER THAN ANY AMERICAN AIRLINE I HAVE EVER BEEN ON. LYDIA IS GREAT AND EVERYONE SHOULD BE PROUD TO USE HER EXPERTISE AND HER KNOWLEDGE!!
Recommended
Wonderful
By: NBR
Reviewed on: 30 Jul 2015
Lydia was such a pleasure to work with! She helped us create the trip of a life time and the Virtuoso amenities at the hotels we stayed at were so special too.
Recommended
GREAT TRIP TO ARUBA
By: Susan and Steven and family
Reviewed on: 21 Aug 2015
Everything was perfect on our trip! We had a wonderful time and Lydia really did a great job with all the details. Thank you so much!
Recommended
Efficient and great customer service
By: Casey
Reviewed on: 21 Dec 2015
Lydia did everything I asked in a very timely fashion. No detail was overlooked.
Recommended
Great, as usual!
By: SteveS.
Reviewed on: 17 Feb 2016
As usual, our trip was expertly planned by Lydia. Attention to all the details as well as helping when a flight was cancelled is Lydia at her best!
Recommended
Hello Italy
By: Tom
Reviewed on: 08 May 2016
Lydia: You did an outstanding professional trip arrangement for us. We were especially gratified by the way you arranged the different sites and hotels which were unique to each location. The services that you planned for us was impeccable and both personable and professional. There were some glitches. Our personal quide in Florence did not show up as arranged. The hotel management in Florence was able to call them from the number on our itinerary to get us a guide. The guide trip was an hour latter which interfered with our schedule. He was extremely knowledgeable and we enjoyed his comments on the history and architecture. In Cinqe terrier we did not know that we had to park in a public parking lot at 15 euro's a day. We had to walk about 1/2 mile to find our hotel and they did not provide any service to get our luggage. We had to walk back to the car and call a taxi to drive us back to the hotel. You must understand that we had just driven 3 hours and we were tired and lost. More
Recommended
very helpful
By: Denwen
Reviewed on: 06 Oct 2016
Michelle (Shelby) Bethke advised us of a hotel in Boston to stay at for two nights and she set up a good deal for us. The hotel was really good and central to the Amtrak station, 2 mins walk away, and the City Tour Bus station only about the same. We can recommend her for setting you in the right direction. Thanks you for helping us have a good stay in Boston.
Recommended
Excellent Knowledge of France
By: CLL
Reviewed on: 09 Oct 2016
Wonderful ideas and great trip planning skills!!
Recommended
Wonderful Experience
By: jacrae
Reviewed on: 21 Dec 2016
We had such a wonderful experience with our recent trip to Playa del Carmen in Mexico. We wanted a vacation that our toddler could enjoy as well, and the Paradisus Esmerelda was perfect! It was a wonderful, sophisticated hotel, with a lot of different restaurant choices, bars, and activities, but was still extremely family friendly. We loved it there!
Recommended
April 2018
By: Lacey
Reviewed on: 27 Apr 2018
Lydia was easy to work with and picked wonderful hotels for us firing our trip
Recommended
Egypt/Israel trip
By: JD
Reviewed on: 03 Jun 2018
Excellent! Lydia was terrific and a pleasure to work with. She was the right travel agent to enlist with given her extensive knowledge of the parts of the world we wanted to visit The itinerary was well planned and all tours were well executed along with tour guides being subject matter experts and very friendly
Recommended
Such a Pleasure to work with ...
By: Fabi
Reviewed on: 27 Jun 2018
Not only is Lydia very professional , knowledgeable , efficient , responsive but she is l the sweetest ...cn't wait to book my next trip with her again...
Recommended
Well done!
By: Jojo
Reviewed on: 16 Jul 2018
Lydia was great with planning the travel, villa and tours. All aspects went smoothly, as planned, with no significant problems. She is listened my wishlist and planned the trip I wanted.
Recommended
London was better with Lydia's tips!
By: UConn Fan
Reviewed on: 11 Aug 2018
Working with Lydia was fast, easy and very professional. Her recommendations made our trip to London very enjoyable. She was professional and very easy to work with. Her attention to the details showed. Thank you!
Recommended
Portugal
By: Wisconsin
Reviewed on: 05 Aug 2018
She was very thorough and helped us with cost savings when she could without compromising quality. She made sure everything went smoothly while enjoying 5 star service. Lydia is wonderful to work with!!
Recommended
Absolutely
By: Kathy
Reviewed on: 30 Aug 2018
Working with Lydia is always wonderful, she works effectively and quickly and is always professional and friendly. Her suggestions are excellent and she always follows through. She has assisted now with several trips and has done an outstanding job!
Recommended
Lydia Ganz: Very Professional
By: John M.
Reviewed on: 01 Sep 2018
Lydia was knowledgeable and very professional throughout our planning process and made great recommendations for our hotels. I highly recommend her to others and will not hesitate to book another trip through her.
Recommended
Regent
By: Mower
Reviewed on: 11 Sep 2018
Lydia as usual did. Great job booking the trips. Giving hotel and restaurant recommendations and general information on pre and post trip activities.
Recommended
Europe Trip
By: HawkI
Reviewed on: 20 Oct 2018
Lydia was great to work with. Quick to respond and very knowledgeable.
Recommended
A real professional
By: Bobiz
Reviewed on: 22 Oct 2018
Very responsive, very efficient and very flexible. Very much a real professional
Recommended
Excellent Travel Agent
By: Gary
Reviewed on: 13 Dec 2018
I have worked with Lydia on numerous international trips and cruises for 10 years and she has always followed through on providing what was requested. She is knowledgeable about a wide variety of international destinations and luxury cruises. I have referred her to many of my friends and colleagues who were very pleased with her services.
Recommended
Lydia
By: Africa Crossing
Reviewed on: 27 Jan 2019
Easy to work with
Recommended
Dddd
By: Russ Lewis
Reviewed on: 06 Feb 2019
Professional and effective
Working with Lydia Ganz, you will have access to:
- An experienced travel guide whom you can rely on before, during, and after the trip
- Exclusive luxury resorts and properties
- Once in a lifetime experiences
Explore with the Best
Virtuoso Advisors are constantly pushing the boundaries in unique travel experiences.
Alliance programs are unique tailored experiences exclusive to travelers working with Virtuoso Travel Advisors.
learn more
France
United Kingdom
Italy
Denmark
Norway
Sweden
Thailand
Vietnam
Indonesia
Singapore
Malaysia
Philippines
Bolivia
Switzerland
Israel