Travel Specialties
Interests
Adventure
Beach & Sun
Family Travel
Food & Wine
Honeymoons
Destinations
Mexico
United States - All
Saint Martin
Italy
United Kingdom
Selling Travel Since
2017
My Background
Blaire's career as a travel advisor was founded as a result of her love of traveling and passion to plan. Blaire found herself craving a more permanent role in the industry, thus resulting in BPK Travel, an independent affiliation of Brownell Travel.
Blaire's mission is to deliver her clients' dream getaway with impeccable execution, out of the box suggestions and hassle free planning. Blaire strives to not just work with her clients but also treat them as peers making her capable of truly understanding her clients' most important travel wants and needs.
Blaire's work experience has always focused on one thing: communication. As a former landman in the oil and gas industry, Blaire has the skills needed to connect with her clients. Blaire is constantly seeking the perfect destination to turn her clients' dream vacation into reality.
Places I Have Traveled
Reviews and Recommendations for Blaire Kochar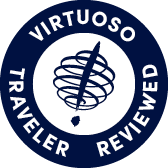 Virtuoso Verified Traveler
All reviews are from confirmed guests sharing exclusive insights
Sort reviews by
Recommended
New Travel Advisor Blair Kochar was amazing
By: TB
Reviewed on: 24 Oct 2017
We had a fantastic experience working with Blaire on our Italy trip. Besides the great recommendations, planning and help with our 15 year anniversary trip, Blaire also helped us reschedule the entire trip when it was delayed due to Hurricane Harvey that hit Houston. With her help we were able to move the entire trip at almost no additional cost and had a great time visiting Cinque Terre and several other Italian treasures. It was a great balance of physical activity, cultural experience, food/wine and fun. We highly recommend Blaire's professional services and intend to use her again. Arrivederci!
Recommended
Great Trip to South Africa
By: John Wagner
Reviewed on: 14 Jan 2018
Blaire selected and helped us book 4 absolutely wonderful hotels. The highlight was our four nights in an incredible safari lodge that we consider to be the highlight of our trip. We also had various other excellent experiences such as hiking, wine tasting, mountain biking, and many fine meals. We would recommend visiting this country to anyone who asks.
Recommended
Excellent
By: P&G
Reviewed on: 23 Jan 2018
Working with Blaire is a dream come true. Thanks to Blaire the last few travels that my husband and I have experienced have been nothing but perfect! She listens to exactly what you are wanting to experience out of travels and nails it! Blaire thank you so much for time and all your efforts, we look forward to many future travels.
Recommended
Blaire is the Best
By: Andrew
Reviewed on: 22 Jan 2018
Blaire made our honeymoon amazing. She found out exactly what we were looking for both individually and jointly and then crafted an itinerary that fit both of our desires. Additionally, Blaire kept us informed and we were always able to contact her with any questions that we had. Overall, I would highly recommend Blaire for your travel needs!
Recommended
Wedding Night in Dallas
By: Amy Clark
Reviewed on: 12 Feb 2018
Blaire helped my husband book a hotel in Dallas for our wedding night and she hooked us up with so many awesome perks like breakfast credits, late checkout, bar credits which we used to treat ourselves to mimosas, etc! We will definitely be using Blaire again when we are ready to plan a big trip!
Recommended
Best 50th Bday - Girls' Trip
By: CG
Reviewed on: 12 Feb 2018
Blaire helped me and my college girlfriends plan our 50th Birthday Girls' Weekend. She listened to our wish lists for what we wanted to do and worked with our budget. The location she suggested was exactly what we wanted and she was able to throw in many "extras" that we would not have know about ....it was a trip of a lifetime. I would highly recommend Blaire and I consider her a friend now. I will definitely use her again!
Recommended
Turks
By: CamHam:)
Reviewed on: 29 Mar 2018
I would HIGHLY recommend Blaire Kochar as a travel advisor! She was very organized, thorough, personable and patient. She not only helped arrange our booking at The Shore Club for our stay, but also recommended the best excursion company for a day out on a catamaran which was incredible! I've spread the word to friends and family that if you'd like the best in luxury travel, contact BPK!!
Recommended
Amazing trip!
By: Jon
Reviewed on: 01 May 2018
Blaire was amazing! Trip was amazing. Great recs! Would definitely recommend and will be booking future trips through her!
Recommended
Blaire Kochar Review
By: Nat Master
Reviewed on: 07 May 2018
Blaire was so easy and nice to work with! Very quick with responses to any questions I had! Had wonderful suggestions of places to stay and things to do! Would highly recommend her to anyone and can't wait to work with her again!
Recommended
Nantucket
By: HaleyGreen
Reviewed on: 06 Jul 2018
Wonderful! Blaire helped us plan a beautiful trip to Nantucket. The White Elephant was gorgeous and so accommodating. Can't wait to go back!
Recommended
Hawaii Honeymoon
By: Swish41
Reviewed on: 23 Jun 2018
Blaire was great to work with! Knowledgable and responsive. She made it easy and everything worked out as advertised in Hawaii.
Recommended
Africa/Dubai trip
By: Pam and Garry Carr
Reviewed on: 22 Jun 2018
We absolutely love working with Blaire. Our most recent trip to Tanzania, Africa and Dubai was such an amazing trip with much thanks to Blaire for the set up for our travels. The tented camps/hotel were beyond! Blaire listens to exactly what we are asking for in our travels and nails it every time! Blaire thank you so much for your patience and your time. This trip was truly one of the most memorable trips and we've made new friends that feel like a part of our family now! We look forward to our next big journey, not sure where we want to visit next, but I'm pretty sure we'll come up with something for next year! Again thank you Blaire!
Recommended
Great 30th Birthday Trip
By: Annie
Reviewed on: 16 Jul 2018
Blaire made my 30th birthday trip so special! Upon arrival, the hotel staff had decorated my room with balloons and 'Happy Birthday' confetti. It was such a nice surprise! And so was the complimentary bottle of champagne that arrived shortly thereafter! I really appreciated that Blaire went above and beyond to make my trip the most memorable one yet. I can't wait to go on another trip so we can have Blaire help us out again!
Recommended
Couldn't have made this trip without her
By: enneking
Reviewed on: 29 Jul 2018
Blaire made the entire process of planning our honeymoon so wonderfully easy from start to finish and we highly recommend her! We didn't even know Bora Bora was a viable possibility for our trip until she brought it up as an option. The travel time was shorter than we thought it would be, and we are so glad she told us about it. We had a worry-free, first-class honeymoon experience thanks to Blaire. The excursions, the resort, the logistics - everything was planned out for us so we could just enjoy our trip. The value of the service she provided far exceeded our expectations. We have traveled quite a bit, and have never experienced service like this. She ensured every transfer, every interface along the way, every experience would be first class. She took care of all the details and made it so easy for us to travel internationally. When we had questions, she always answered them quickly and provided great insights and alternatives. We look forward to working with Blaire again!
Recommended
Best trip ever!
By: Katherine
Reviewed on: 11 Sep 2018
Blaire did an amazing job of helping us with our trip to the Bahamas. From the upgraded room, to the resort credit, to the free breakfast included in our stay, she went above and beyond in making us feel loved on our babymoon! We will be using her for every trip here on out!
Recommended
Russell Trip
By: Russell Family
Reviewed on: 17 Sep 2018
This was my first time using a travel agent. It was nice to have someone to ask questions to and get tips, but I'm not sure there is much value in it since it was just booking hotels/car in this case. I think the value would come form having someone who is an expert in that location (like the Disney agents) or for that type of trip. We were planning a family trip with a toddler in tow and wished we would have been given better information on the two different resorts we booked. We would've switched it around to spend more time at the first place since that was more family oriented - while the second place had beautiful views, it felt a bit oversold to us and not the best fit for trip with a toddler. I also would have liked to have been told how much more rain the north side of the island gets vs the south and that some of the towns in the north were shut down due to the April floods. I would've thought having a travel agent would have removed those surprises.
Recommended
Great experience
By: lrabe
Reviewed on: 21 Sep 2018
I have never used a travel agent before but, after this experience, I will use Blaire for all of my trips! It was so nice not to worry about the reservations, transportation, etc., especially in a foreign country. I also liked that I was able to give her a budget and a general idea of what location I was looking for and she made great recommendations!
Recommended
Great place!
By: SteelerGym
Reviewed on: 26 Sep 2018
Blaire did a great job finding my wife and i a wonderful place to visit in Florida. She has won our business!
Recommended
Honeymoon to French Polynesia
By: Sarah
Reviewed on: 03 Oct 2018
We loved working with Blaire! She was always quick to respond to any questions along the way and put together a remarkable trip for us! Every transfer went smoothly once we arrived at the destination, which really alleviated any travel stress. I would definitely work with Blaire again on future trips.
Recommended
Napa
By: Epps
Reviewed on: 04 Nov 2018
Blaire Kochar was absolutely amazing planning our Napa trip. She knew the best hotels to stay and made great recommendations. She was super quick checking availability and didn't stop until we had our hotel secured. She's extremely easy to work with and someone you want to call your friend. Not only did she plan our amazing trip but she also had a very sweet surprise waiting for us in our room - delicious wine and snacks. Blaire is very knowledgeable about any area of travel and I will make sure to use her in my future travel endeavors - and recommend her to everyone!
Recommended
Perfect Honeymoon in St. Lucia
By: Emily Beckman
Reviewed on: 24 Nov 2018
Blaire was amazing! She helped us plan our honeymoon in St. Lucia and we were so impressed. Our room was instantly upgraded upon arrival due to booking through BPK Travel. We also got to order unlimited items off of the room service breakfast menu for free every morning due to Blaire's arrangements with the resort. We would recommend her to anyone and we will definitely be booking future travel through her!! Thanks so much for making our honeymoon perfect, Blaire!
Recommended
Amazing level of service!
By: seh
Reviewed on: 07 Dec 2018
Blaire was amazing through the process of planning our perfect honeymoom! She found the things that were important to us, such as a plunge pool, all adult (we were going over thanksgiving!!), and a place to be active but also relax. We of course were not the easiest to work with but she was persistent and found what we were looking! She was also there every step of the way even when we had an issue with transportation when we got there. I would highly recommend working with Blaire and we will for sure be working with her again!!
Recommended
Bachelor Gulch - December
By: leighmartin
Reviewed on: 12 Dec 2018
Blaire was fantastic. Responsive, professional, educated and helpful. Everything I could have asked for.
Recommended
The best of the best!
By: ivy P
Reviewed on: 22 Jan 2019
Working with Blaire was an absolute dream! She was able to not only book my dream trip, but she far exceeded my expectations in so many ways. She provided us with quotes in a very quick and expedient manor - one within our budget and one that was a little aspirational. In the end we were so very pleased with the whole transaction, we have recommended Blaire to many friends, family members and colleagues. We will definitely be using Blaire for all of our future travel needs. Thank you Blaire for A+ service!
Recommended
Amazing!
By: Grace
Reviewed on: 29 Jan 2019
Blaire was wonderful!! I am SO thankful we used her! We will definitely use her again :)
Recommended
Belize Anniversary Trip
By: Belize Anniversary Trip
Reviewed on: 25 Feb 2019
Blaire was so helpful in booking the second leg of our 2-part trip in Belize for our 1st anniversary! She helped coordinate somewhat difficult travel plans between our first destination (a fishing lodge outside of Blaire's scope of business) and an amazing lodge on the mainland in Belize that she found for us, complete with all meals & an activity everyday. She was so helpful and made the trip so worthwhile!! We had the best time, and would have never found this lodge without Blaire's help!
Recommended
Blaire is the bomb.com
By: leighmartin
Reviewed on: 24 Feb 2019
Blaire is attentive and delivers. I let her know what we're looking for, she makes some suggestions and we're off. Occasionally, I inquire with her about destinations/lodging that I've run across through my own research and she's proved valuable as a resource of knowledge an a sounding board to help me finalize our family's travel plans.
Recommended
Spring Break
By: Cami
Reviewed on: 20 Mar 2019
Blaire is awesome!! Very very organized and pays attention to details which I love!
Recommended
Truly amazing. Best vacation yet!
By: C. Williams
Reviewed on: 30 Apr 2019
We are never planning another trip without Blaire! We spent two weeks in New Zealand. Everything was perfectly planned and we loved every second. She nailed the details and made the best recommendations. We can't wait to see where she takes us next!
Recommended
Italy Trip
By: Italy
Reviewed on: 16 May 2019
Our trip to Italy was excellent. All transports were on time and all Blair's restaurant recommendations were great. Our trip couldn't have been better or gone smoother. We will use her again.
Recommended
Blair is the Best!
By: Italian Honeymoon
Reviewed on: 03 Jun 2019
Blair was amazingly easy to work with. She listened to all the wants, concerns, restraints from the couple and planned an amazing honeymoon. The groom does not see well, cannot drive. He did not want his bride to have to drive. Blair had it all worked out with a wonderful group of drivers/cars at each location. They were friendly, courteous, knowledgeable. The drivers were available to take the couple anywhere they desired to visit in the area. The resorts visited were among the best the couple had ever stayed in. All the employees were helpful without being overbearing. The app made the handling of the train tickets so very easy. No fuss, no worry.
Recommended
Advisor Blaire Kochar
By: Debby
Reviewed on: 02 Jun 2019
Blaire did an absolutely magnificent job with all of our travel plans which included transfers, trains, planes, hotels and tours. The Plaza Athenee in Paris, Corinthia in London and The Dylan in Amsterdam treated us like royalty with special surprises which made us feel so welcomed and cared for. All transportation and tours were perfect and we felt safe at all times. We enjoyed having the online app at our fingertips! Due to Blaire Kochar, it was a perfect experience and we had a fantastic time. We are looking forward to working with Blaire on our next travel adventure!
Recommended
Perfect in Every Way!
By: Emily
Reviewed on: 03 Jun 2019
Blaire made our trip so amazing and went truly above and beyond for us. All we had to do was show up and she planned everything to perfection. We can't wait for Blaire to plan our next big trip again!! Working with her was a dream.
Recommended
Perfect Honeymoon
By: Cody
Reviewed on: 09 Jun 2019
Blaire helped us plan our perfect honeymoon. It was everything we could have imagined and more. We would highly recommend Blaire to anyone wanting a perfect trip!
Recommended
4 Seasons Troon N
By: Guillermo
Reviewed on: 10 Jun 2019
Blaire was professional , knowledgeable and genuine. Will definitely utilize her services on future travel.
Recommended
Blaire is the best
By: MJ
Reviewed on: 11 Jun 2019
Thoughtful, well planned and executed to perfection.
Recommended
Italy
By: Partyof4
Reviewed on: 25 Jun 2019
Blaire made the entire process so easy! She really listened to our "wishlist" (and budget) and kept within the parameters. She had great suggestions for excursions and tours that we were not aware of. Any questions were promptly responded to (and there were a lot!!!) and she was thoughtful in bringing up questions we didn't even know we had! Her attention to detail was spot on and she even followed up with us along the way, making sure everything was going well - that is customer service! The "treats" that awaited us in our hotel rooms were a nice bonus, as well! Our family vacation was for two weeks and I was intimidated planning on my own, with the various locations we were visiting and everything we wanted to see. The entire trip was seamless - the whole family was happy with everything we did, everywhere we stayed and every restaurant recommended - how often does that happen?!?! We definitely give our trip, and Blaire, 5 stars!!! Thank you Blaire!!!
Recommended
Burch Ohana
By: Burch Ohana
Reviewed on: 31 Aug 2019
Blair is easy to work with, she asks questions and really listens to the answers so she can put a vacation together they way YOU want it to be. She stays on top of all deadlines, she explains the process and makes sure you are happy.
Recommended
Best Travel Advisor
By: Kat T
Reviewed on: 13 Sep 2019
My husband and I both work stressful jobs, so enjoying stress-free vacations (from planning to execution) is critical to us. We have used several travel advisors in the past, many of them affiliated with Virtuoso, but none have been easier to work with than Blaire. Because Blaire also has personal knowledge of the challenges of working in the corporate world, she's able to deliver a level of service to the busy professional that can simply be described as "above and beyond." The level of attention and detail she ascribes to each itinerary is excellent, and she goes out of her way constantly to make sure her clients receive good care at every property. Others constantly comment on how much better our vacations appear to them, and that's because Blaire does all of our planning! Blaire is the only travel advisor we will consider using in the future. After all, if you're going to be spending money on vacation, you might as well get the best of everything, and Blaire is certainly the best.
Recommended
The Best
By: BH
Reviewed on: 05 Sep 2019
Blaire was thorough, punctual on communications, always positive, easy to work with, informative, went the extra mile to make sure we were taken care of! Blaire is the Best!
Recommended
Honeymoon Trip
By: Meg
Reviewed on: 17 Sep 2019
Blaire was the absolute best! I can not recommend her enough. She took care of our entire trip and every little detail was accounted for. It was so relaxing to get to go on a trip without having to do any work because she had thought of everything and planned it all out in advance. She also gave us the absolute best recommendations for hotels, restaurants, activities etc. Our trip was perfect and it is all thanks to Blaire!!
Recommended
Trip to Banff
By: The Carrs
Reviewed on: 11 Sep 2019
Always love working with Blaire....she is totally attentive to our wants and needs on our trips. Thank you so much Blaire always for your time!
Recommended
South of France
By: John Jamison
Reviewed on: 24 Sep 2019
Blaire helped us plan an incredible trip to the South of France. Blaire helped us build our itinerary recommending the best hotels (w/ the benefits of being a Virtuoso member) as well as helping us plan some incredible excursions. Blaire is at the top of her game! She is one of the most professional travel agents for clients seeking bespoke luxury travel. We look forward to working with Blaire in the future.
Recommended
Napa
By: Alex
Reviewed on: 07 Oct 2019
It was great using Blaire for our recent trip to Napa. We will definitely use her in the future!
Recommended
Quick and Easy Service
By: s00nerFr0g
Reviewed on: 06 Oct 2019
Blaire was great! She got our trip booked for us at the Rosewood San Miguel. Every seep of the way she took care of us and even had a welcome basket of goodies for us when we arrived. I would recommend Blaire to anybody!
Recommended
5 Stars
By: Allie
Reviewed on: 26 Nov 2019
Blaire was excellent from the initial stages of planning our honeymoon all the way until the end! She heard what we wanted out of a honeymoon, and gave us the perfect list of options that were so hard to choose from! We finally decided on Anguilla. Getting to Anguilla required a few different types of transportation in an unfamiliar country and it couldn't have gone more smoothly. It eased any stress that could have come up on our honeymoon. Overall, a great experience. We will use Blaire again!
Recommended
Vacation with ease
By: Amanda
Reviewed on: 08 Dec 2019
Working with Blaire is a breeze. This is my second trip using her and I am looking forward to many more trips planned by her. She listens to what you want and then provides multiple options to suit your travel needs. She is always very prompt when responding to emails and the trips always go off without a hitch!!
Recommended
Blaire took care of us.
By: APC
Reviewed on: 26 Dec 2019
Blaire went above and beyond in ensuring that the details of our stay were figured out and also had some nice surprises for us!
Recommended
Blaire does it again!
By: Nicole
Reviewed on: 09 Jan 2020
Blaire planned the perfect trip that we were looking for over Christmas. She found a hotel that fit our exact description and put together an amazing line up of top restaurants. We received recs from multiple friends and all were impressed we already had reservations at the top places they would recommend. Blaire is very thoughtful about what the client would like and does an incredible job matching my descriptions to places. I used to love booking our trips, but with the amount of places that are now online that all look incredible, I wouldn't book without first consulting and going through Blaire - she knows the details that aren't always easy to see online. Thank you for the incredible memories from our trip! With all the details thought of, we were really able to relax!
Recommended
Girls Weekend in Mexico
By: AnnaBeth
Reviewed on: 03 Mar 2020
Blaire is the best! She did a great job helping us decide where to go and found the perfect spot for us that fit everyone's budget. She did a great job finding a place that was perfect for the type of trip that had so many great amenities. There was a small issue with check-in (the hotel's fault) and Blaire was on the phone right away, helping us handle it. We went to all her restaurant recommendations while on our trip, and were not disappointed once. She's the best!
Recommended
Second perfect trip booked with Blaire!
By: Katherine
Reviewed on: 10 Mar 2020
Blaire was easy to work with, listened to all of our needs, and picked the perfect place for our stay. She was so great to coordinate our driver to and from the airport, and made sure to check in before leaving to make sure we knew everything we would need! I will for sure be booking with Blaire again soon.
Recommended
Lovely trip to Carmel Valley Ranch
By: Hollie
Reviewed on: 17 Mar 2020
It was a pleasure working with Blaire on our trip to Carmel this month! Everything was very organized and easy to navigate for our trip. She was able to get us a great deal with wonderful perks that we definitely enjoyed!
Working with Blaire Kochar, you will have access to:
- An experienced travel guide whom you can rely on before, during, and after the trip
- Exclusive luxury resorts and properties
- Once in a lifetime experiences
Explore with the Best
Virtuoso Advisors are constantly pushing the boundaries in unique travel experiences.
Alliance programs are unique tailored experiences exclusive to travelers working with Virtuoso Travel Advisors.
learn more
Mexico
United States - All
Saint Martin
Italy
United Kingdom
France
Indonesia
Spain
Germany
U.S. Virgin Islands
Cayman Islands
Turks And Caicos Islands
Nicaragua
Peru
French Polynesia