Kristen Nix
Whitefish, MT United States
Travel Specialties
Interests
Hotels
Beach & Sun
Family Travel
Honeymoons
Spa Vacations
Destinations
United States - All
United States - Hawaii
Mexico
Singapore
United Kingdom
Selling Travel Since
2017
My Background
Kristen had been a client of a Virtuoso travel advisor for 10 years before making travel her full-time career. During those years she learned firsthand that working with a travel advisor can be a game-changer when you travel. A well-connected advisor can secure exclusive amenities and special privileges at luxury hotels and resorts that you just can't get when booking travel on your own - complimentary daily breakfast, hotel credits, coveted room upgrades, insider access to local experiences, and VIP status. It's the smartest way to travel.
Prior to joining Brownell Travel, Kristen was a physical therapist and Director of Rehabilitation in New York, California, and Montana. She has a Master's Degree in Physical Therapy from Ithaca College. Kristen lives in beautiful Whitefish, Montana with her husband, George and their 13-year old son, Johnny. She enjoys deep powder skiing, mountain biking, golfing, yoga and meditation, and photography. Kristen finds luxury beach vacations to be the perfect complement to her active mountain lifestyle.
Places I Have Traveled
Reviews and Recommendations for Kristen Nix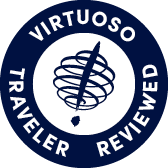 Virtuoso Verified Traveler
All reviews are from confirmed guests sharing exclusive insights
Sort reviews by
Recommended
Excellent Partner
By: Baron Trump
Reviewed on: 19 Mar 2018
Kristen is a gem. She's so easy to work with, has incredible insight and truly loves her job. We have booked through Kristen on a few vacations, and they have all been seamless. She is our go-to advisor for as long as she is in the business and I think that will be for a long time.
Recommended
A pleasure to work with!
By: John Turner
Reviewed on: 04 Apr 2018
Kristen is incredibly responsive (does she sleep?), an absolute pleasure to work with, and has set us up with some fantastic upgrades across several trips. She takes the time to understand our requirements and preferences and then provides several very high value options to choose between. On arrival you can tell that she has clearly worked with the property to ensure that they are ready for our arrival and everything that we need has been taken care of. We have received tremendous value from big upgrades, free daily breakfasts, welcome amenities, and F&B credits, by booking through Kristen. I highly recommend her.
Recommended
Very Positive Experience
By: Whitefish
Reviewed on: 03 Apr 2018
Kristin is the best! Professional, responsive, enthusiastic and knowledgeable
Recommended
Outstanding
By: Scoville
Reviewed on: 03 Apr 2018
Kristen did an incredible job for our family vacation over spring break. We had amazing service and the the Fairmont properties were incredible!!!
Recommended
Kristen Nix...Amazing!
By: KPulsifer
Reviewed on: 13 Apr 2018
I have never had success with a travel agent before, but Kristen Nix was amazing. Her professionalism and attention to detail made my family vacation perfection. Kristen listened to my requests, on all levels. She respected my needs on everything from keeping things financiallly reasonable, to planning things that were child and family friendly. She even went as far as to call me, from from her own family vacation, to check in and see how mine was going! She was genuinely concerned, and she wanted to make sure that all of the plans she had made went through and made my family and I happy. I know Kristen on a personal level as well, and I know that she has the ability and motivation to make any trip, whether it's a family adventure or an extravagant, romantic marriage refreshing rendezvous, an amazing and wonderfully planned adventure. I recommend Kristen to plan any kind of trip... she even planned my silly overnight business trips! I love it! Kristen Nix is wonderful.
Recommended
Kristen was great
By: Spring break 2018
Reviewed on: 10 Apr 2018
Fabulous! Super responsive and dependable.
Recommended
Wonderful experience, Easy to book Kristen is the best!
By: eric
Reviewed on: 23 Apr 2018
It was great. I can not recommend her enough. She has made travel so easy and she really made my experience great with all the things she was able to upgrade us to. I look forward to having her book my next trip.
Recommended
professional and responsive service
By: nakazoo
Reviewed on: 09 May 2018
I made an enquiry about hotel booking in late Saturday night, and within 2 hours, I got a response! After that, I could very smoothly book a room with my preference, and had no problem with my Japanese credit card (through secure website). Highly recommended.
Recommended
Friendly and thorough advisor
By: Jim
Reviewed on: 14 May 2018
Working with Kristen was an absolute pleasure. She is very knowledgeable about hotel and travel programs. Best of all, very friendly and thorough advisor. We had a wonderful stay at the luxury hotel and they took great care of us. I would have no issues using Kristen's services again and if fact, would look forward to another reservation with her soon.
Recommended
Kristin
By: Steve
Reviewed on: 03 Jun 2018
Awesome. Perfect. Easy
Recommended
Excellence
By: Kelly R
Reviewed on: 08 Jun 2018
Working with Kristen is a dream! She has done a beautiful job creating luxurious adventures for me and my family. I have needed Kristen's help in scheduling both work travel and vacation travel. She is incredibly quick in responding, and sees to it that all details are taken care of. Love working with her!
Recommended
Great experience
By: ASK
Reviewed on: 21 Jun 2018
I hadn't worked with a travel advisor before so didn't know quitewhat to expect, but Kristen was very responsive throughout the planning of our trip and took some of the real legwork out of planning for us. The best part was that she was able to negotiate some wonderful perks, including an upgraded room, free breakfasts, and a large resort credit. Kristen was enthusiastic and helpful and I would recommend working with her on your next trip.
Recommended
Amazing Experience
By: Mike Y
Reviewed on: 14 Jun 2018
Kristen was an absolute gem; super friendly and did an amazing job on helping me plan my fiance and I's engagement weekend. The process to book through her was extremely easy and i can tell she tried to make it as easy as possible and the confirmation letter of benefits was helpful when it came to any issues at the hotel. The congratulations gift to our engagement was truly the nicest touch ever, we will definitely be keeping in touch with her when planning our next adventure! Thanks so much Kristen!!!
Recommended
Wow!
By: Alex
Reviewed on: 23 Jun 2018
I reached out to Kristen to book my family into the One & Only Palmilla. The entire experience was exceptional. Kristen is super responsive, and makes everything so easy. In addition to the complimentary breakfast, and resort credit, we received an awesome upgrade, and a complimentary round of golf for two, including cart at the Palmilla Golf Club! I highly recommend Kristen.
Recommended
Tireless work ethic and incredibly accurate
By: Glacius
Reviewed on: 25 Jun 2018
Superb experience every time. One of the hardest working people I know, and goes out of her way to ensure that you have an excellent experience
Recommended
Kristen is fantastic!
By: Jeff
Reviewed on: 04 Jul 2018
In my experience, Kristen is a wonderful adviser in every way.
Recommended
Great trip to St. Kitts
By: Tim
Reviewed on: 26 Jul 2018
Made hotel reservations through Kristen. She was very professional and prompt with securing the reservation and we were very happy with receiving an upgrade to a suite based on the Prive status.
Recommended
Flawless execution
By: ram451
Reviewed on: 26 Jul 2018
I was looking for an advisor to book a Hyatt Prive rate at a Park Hyatt; I found Kristen through flyertalk.com. When I wrote, she responded within 24 hours. The reservation was also confirmed within a day. There were no problems. I book most of my family's travel but would not hesitate to ask her again if needed.
Recommended
Speedy Service, exactly as advertised
By: Gary
Reviewed on: 27 Jul 2018
She was great. I filled out the form on her website and she got back to me right away. She was very responsive to my requests, and because of her help, I had a great experience at the hotel I stayed at. I highly recommend her to anyone looking for someone that's easy to work with and delivers on her promises.
Recommended
Fantastic Travel Advisor
By: Rob
Reviewed on: 26 Jul 2018
Kristen recently helped us book a hotel stay in Australia. She responded extremely quickly each time that I contacted her by email, and she stayed on top of the reservation to ensure that we received all benefits. She was a pleasure to work with and we will definitely utilize her services for future trips!
Recommended
great first experience.
By: keytravels
Reviewed on: 29 Jul 2018
My first time working with a travel agent. Very responsive, great to work with - I got perks I otherwise would not have if I didn't use Kristen!
Recommended
Great experience with Kristen
By: miraclehotel
Reviewed on: 01 Aug 2018
I recently booked a hotel with Kristen, and she went out of her way to make sure all my preferences and requests were made and confirmed. It made traveling very easy, and I was thrilled when the hotel recognized her and was able to accommodate all of my preferences. I definitely recommend using her to book your next hotel stay and vacation!
Recommended
Great Advisor
By: Xelande
Reviewed on: 30 Jul 2018
Kristen was amazing. She set up the reservation quickly, asked questions of me to make sure I got what I wanted and got the room reserved. When there was an issue with the hotel club lounge access that was applied, but there was no lounge she was able to help. Pleasure to work with and I would surely use her again!
Recommended
A Big Thumbs Up
By: Woof
Reviewed on: 08 Sep 2018
Working with Kristen has been a terrific experience, she is an absolute gem. Kristen has planned a number of my trips over the past year and has nailed each and every trip. I have been thrilled with all the accommodations that Kristen has booked for me and for all the extras that Virtuoso has provided. Kristen is knowledgable, organized, quick to respond to requests and has great taste in properties! I highly recommend using Kristen Nix Travel for your upcoming trips.
Recommended
Very nice
By: Ryosuke
Reviewed on: 05 Aug 2018
She tried to her best for my stay in Singapore, we, as a family, enjoyed it very much!
Recommended
Memorable stay in Europe
By: nakazoo
Reviewed on: 05 Sep 2018
We have visited a few countries in Europe this summer as a family vacation, which includes the first long-haul flight experience for my son. After deciding which place to visit, we have selected accomodation which included Castle Hotel Windsor (which is a Sofitel / MGallery property) and Villa Kennedy Frankfurt (which is a Rocco Forte property). This was when I contacted Kristen as a returning customer. Since she has access not only to Virtuoso but also to Sir Rocco's Knights and Sofitel STEP programs, what I had to get the best privilege was just to tell the date and room type. She also took great effort for us to correct minor details of our booking. Our stay at both hotels were truly comfortable and memorable, even my son is looking forward to staying there again. We highly recommend booking through Kristen!
Recommended
Great!
By: sdw
Reviewed on: 16 Aug 2018
Kristen was spectacularly responsive and handled a booking in Tokyo with aplomb. We booked the Andaz Tokyo and got a lot of benefits out of our special rate, making it a fantastic value for money. The responsiveness of Kristen and her knowledge are superb, and I hope to work with her on many more stays.
Recommended
August Travels
By: RR
Reviewed on: 15 Aug 2018
Efficient. Trouble Free. Value Added .
Recommended
Absolutely lovely engaging with Kristen.
By: Animesh
Reviewed on: 23 Aug 2018
It was fantastic. She's extremely helpful, prompt with clear messages and always willing to help.
Recommended
Love Kristen
By: Carsten
Reviewed on: 01 Sep 2018
Kristen is just a pleasure to work with. Always very responsive and knows so much.
Recommended
Hyatt Prive NYC
By: JB
Reviewed on: 01 Sep 2018
Kristen was a pleasure to work with. She helped us book the Andaz 5th Avenue. Everything was fantastic. I would absolutely use her again!
Recommended
Reliable with great follow-through
By: Jane L
Reviewed on: 07 Sep 2018
Glad I found a reliable travel advisor in Kristen. I have not worked with a travel agent in years (usually prefer to make my own plans and bookings) but I thought I would contact Kristen since I read that travel agents in some networks are able to get additional perks with bookings. Kristen answered all my questions and concerns, made hotel bookings for me, and was indeed able to get significant perks added on that made our stay that much better. She also e-mailed me right before my stay to check up on things and remind me about certain aspects of my booking. I'll definitely work with her again in the future.
Recommended
Awesome stay in Nyc
By: ll
Reviewed on: 29 Aug 2018
No complaint. Was able to check in early and really enjoy the stay in Nyc. Kristen is really responsive and would definitely use her again for future travel
Recommended
Kristen Nix - Hyatt Prive Reservations
By: Jeanne S
Reviewed on: 07 Sep 2018
Kristen was wonderful to work with! She was professional and efficient. She always responded promptly to my emails and provided detailed information about my reservations and upgrades. I highly recommend her!
Recommended
Efficient and thorough, perfect!
By: lily
Reviewed on: 07 Sep 2018
I needed to book a Hyatt Prive rate and found Kristen. I spent no more than 10 min with her to communicate my needs, and she took care of the rest. She booked my reservation perfectly - and when I arrived at my hotel, I was greeted with a pleasant surprise of being treated like a rockstar :) Thanks for the amazing hospitality, Kristen...I would book my Hyatt Prive nowhere else!
Recommended
A real gem
By: MsLondon2
Reviewed on: 16 Sep 2018
Kristen was super easy to work with, especially since she does not make any money on this. She had answer questions on previous question on other trips even though we did not book. We will continue to use her. Super sweet!
Recommended
Attention To Detail
By: John
Reviewed on: 10 Sep 2018
Had a great experience working with Kristen. She was prompt in her replies and kept me updated throughout. A very easy booking experience with her. Will use her again.
Recommended
Kristin Nix - Hyatt prive
By: JG
Reviewed on: 20 Sep 2018
It was a pleasure working with Kristen. Everything was handled with care and expectations were exceeded!
Recommended
Such an easy planning experience
By: graciep
Reviewed on: 24 Sep 2018
This was my first time using a travel advisor and I reached out to Kristen because she is a Hyatt Prive agent. I gave Kristen the dates and hotel and the process was so easy! She was super responsive and everything was booked within a few hours. I'm looking forward to using Kristen's services again soon!
Recommended
Kristen worked her magic!
By: khayes4days
Reviewed on: 02 Oct 2018
I was looking for an interesting place to stay for a conference in New York and Kristen worked her magic. The property was great, the room was spacious, and the wonderful chocolates and wine that were waiting for us were a wonderful touch. Thank you!
Recommended
Kristen Knocks it out of the Park Again
By: EL
Reviewed on: 15 Oct 2018
Kristen is an absolute pleasure to work with. She makes traveling so much easier and does everything she can to get you the most bang for your buck. When I checked in I was able to get an upgrade and immediately and I saved so much with the Virtuoso perks. I would recommend Kristen every time I travel. Thanks again.
Recommended
Outstanding!!
By: Aloha
Reviewed on: 26 Oct 2018
Awesome experience with Kristen. I needed a Four Seasons Preferred Partner booking and Kristen did an amazing job taking care of us. We received a fantastic upgrade, and the other Preferred Partner amenities that added a lot of additional value. Kristen was very responsive, clear, and organized in her communication with us. Looking forward to working with her again soon.
Recommended
Kristen Does it Again!
By: Mike
Reviewed on: 27 Oct 2018
Kristen is the first travel advisor I have ever used and will probably be my last because she is so good! She clearly understood what I had envisioned and was so quick to respond. We got confirmation and everything of our bookings so quickly. Also the welcome gift we saw from her when we walked into our room simply blew us away. This was truly the highlight of our trip and she truly did an amazing job with it, thank you so much Kristen!
Recommended
Excellent advisor
By: S. Lobo
Reviewed on: 07 Nov 2018
It was my first time getting in touch with Kristen and making a booking through her, and it was simply brilliant. Quick responses, clear and concise and fantastic perks. I wouldn't hesitate to use Kristen's services again and would highly recommend her to anyone looking to make a hotel reservation. She was quick to respond and got my wife and I an upgrade and make our stay more memorable! Thanks again!
Recommended
Superb
By: Izral
Reviewed on: 10 Nov 2018
The overall process was smoothly and speedy respond in fulfilling the requests. Highly recommended
Recommended
Perfection in Paris
By: Kelly
Reviewed on: 05 Dec 2018
Working with Kristen was wonderful. She was so patient as we planned a family celebration trip to Paris - so many moving parts and preferences. We entertained about 15 different hotels, which she looked into and priced out for us. Her recommendations were spot on for the luxury and coolness that we sought in a hotel homebase. She handled it all so beautifully, and upon arrival in Paris, everything was seamless. Kristen organized a car to pick us up from the airport. At the hotel, we were greeted so warmly, and received special treats upon arrival. I can't wait to work with Kristen again!!
Recommended
Excellent travel agent
By: Jim C
Reviewed on: 28 Nov 2018
Kristen is an excellent travel agent. Always accessible and very responsive to email communications. Would definitely recommend her to friends and family. In fact, I already have. :)
Recommended
Making life easy
By: Nick Burgess
Reviewed on: 04 Dec 2018
Kristen did a fantastic job of making our travel planning easy. From placing the booking to ensure everything was set up for a successful trip upon arrival it was all taken care of. I would definitely use Kristen for my future travel needs.
Recommended
We will use Kristen again!
By: Christa
Reviewed on: 03 Dec 2018
After describing our ideal family vacation experience to Kristen she arranged the most wonderful location and resort for us. It was perfect! Before we went she also happen to go to the hotel, have a tour with the staff and make sure she was able to recommend all the wonderful activities and locations to visit during our trip. She was easy to reach and answered any questions we had to make sure we had everything we needed. Highly recommend using her for your next get away!
Recommended
Kristen is Fantastic!
By: Spencer
Reviewed on: 13 Dec 2018
Kristen is the consummate professional. She's highly knowledgeable, very accessible and easy to communicate with so I never feel that either my questions will go unanswered or given misinformation. Truthfully, I rave about Kristen to other travelers we meet while on vacation in the hope that they will ask for her contact information.
Recommended
I'm sold!!
By: Rick G.
Reviewed on: 21 Dec 2018
I recently discovered that Four Seasons Preferred Partner bookings receive the highest priority for an upgrade, and the biggest daily breakfast credit. Kristen helped us book Four Seasons Punta Mita, and everything went according to plan and was amazing. Phenomenal experience working with Kristen and we are already working with her on our next vacation!
Recommended
Fantastic experience!
By: Amy
Reviewed on: 07 Jan 2019
We had a great time working with Kristen to plan a weekend getaway in New Orleans. She was very prompt in responding to any questions or requests and was terrific about following up with the property. I would highly recommend working with her, particularly in booking Hyatt Prive rates.
Recommended
Wonderful as always
By: Carsten
Reviewed on: 29 Dec 2018
Kristen is always a pleasure to work with. Very quick to respond. Thank you!
Recommended
Great Job
By: Yaofa
Reviewed on: 22 Dec 2018
Kristen is very helpful. Everything was arranged perfectly. We enjoyed our trip.
Recommended
Hyatt Prive First Timer - Park Hyatt St. Kitts
By: John
Reviewed on: 10 Jan 2019
Kristen was fantastic to work with for our wedding anniversary trip to the Park Hyatt St. Kitts. I changed my mind several times during the Hyatt Prive booking process and Kristen was extremely patient, accommodating, and quick to respond. I would totally recommend Kristen to anyone wishing to book a special trip in the future. Thanks again, Kristen!
Recommended
Very nice Advisor
By: Richard
Reviewed on: 30 Dec 2018
She's efficient, polite, smart and does my requests very fast!
Recommended
Trip to Park Hyatt St Kitts and Four Seasons in Nevis
By: Ash
Reviewed on: 26 Dec 2018
Kristen Nix was awesome to work with. She made sure each and every benefit offered was documented and available to me in writing. I had to change the dates of the reservation and then re-book. She did that for me as well. She was very meticulous, and prompt. I loved her customer service.
Recommended
Simply awesome
By: Gav
Reviewed on: 31 Dec 2018
Kristen is among the most reliable, responsive people I have worked with. She is meticulous, friendly and kind. She clearly cares about her clients, and does everything she can to ensure that they have the best possible experience.
Recommended
Very helpful!
By: ATLien
Reviewed on: 06 Jan 2019
She was very responsive on email, even during the holidays, in addressing a situation with the hotel not wanting to offer Hyatt Prive' benefits. The hotel ended up offering the stated benefits because she intervened.
Recommended
Ritz-Carlton Dubai Birthday Week
By: John
Reviewed on: 06 Jan 2019
Having worked with Kristen before, I knew she would do her best to ensure we had the room and experience expected from Ritz-Carlton. We weren't disappointed. It was a special occasion and Kristen came through as always.
Recommended
Totally Competent
By: Adam
Reviewed on: 16 Jan 2019
Kristin was very helpful in booking two hotel rooms for Seoul. From the options I asked about, she explained benefits at each hotel - and when she couldn't be helpful, almost as important. Once we selected a place, she made the reservations quickly, updating them for one change. When we arrived, things were as promised and great.
Recommended
Great Advisor
By: dina
Reviewed on: 13 Jan 2019
Kristen is very easy to work with, and keeps up on the communication. I've used her twice now and hope to use her again!
Working with Kristen Nix, you will have access to:
- An experienced travel guide whom you can rely on before, during, and after the trip
- Exclusive luxury resorts and properties
- Once in a lifetime experiences
Explore with the Best
Virtuoso Advisors are constantly pushing the boundaries in unique travel experiences.
Alliance programs are unique tailored experiences exclusive to travelers working with Virtuoso Travel Advisors.
learn more
United States - All
United States - Hawaii
Mexico
Singapore
United Kingdom
France
Italy
Spain
British Virgin Islands
U.S. Virgin Islands
Indonesia
Australia