Lauren Raps
Southport, CT United States
Travel Specialties
Interests
Family Travel
Food & Wine
Beach & Sun
Adventure
Honeymoons
Destinations
Spain
Estonia
Israel
Italy
United Kingdom
Selling Travel Since
2017
My Background
A lifetime of personal and professional travel led me to this wonderful career in travel.
My love of travel and interest in other cultures began for me as a child, and 15+ years working in TV news took me to countless locations across the globe. I treat every trip like a research project and have acquired vast amounts of expertise, experiences, lessons and memories that I love to share with my clients. Not only with hotels…but with details such as where to find the best cup of coffee in Torino, a restaurant in Nice with a really great and affordable wine list, a village in Italy with an local artist who you can watch as they create a mosaic you can bring home, tour guides that will make your children survive (and even enjoy) afternoon long museum visits --and childcare advice in most places too…..while I love traveling with my children, I never said that I don't need a break from them!
I am a major proponent of family travel and have taken my three young boys to cities, beaches and foreign lands all around the globe. I want to get families like mine out on the road and spend family vacations in destinations they never dreamed of, and create a seamless, worry-free experience that they will treasure for years to come.
And as important as the family travel is…time with your significant other and friends is equally as important and necessary. Its a time for ultimate relaxation or adventure and I have experience and advice for both. I will be your go-to partner to create an experience that takes you a world away from your busy life, even if you've only traveled an hour, or show you that, yes - you can plan a spontaneous Machu Picchu adventure a week or so in advance and only be away from home for 4-5 days…trust me, we did it and it was AMAZING.
I look so forward to working with you to create memorable experiences and exciting adventures.
Places I Have Traveled
Reviews and Recommendations for Lauren Raps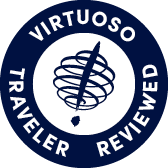 Virtuoso Verified Traveler
All reviews are from confirmed guests sharing exclusive insights
Sort reviews by
Recommended
Detailed, organized and wonderful
By: Gina
Reviewed on: 22 Apr 2017
Lauren's attention to details truly simplified our family travels. Truly amazing.
Recommended
Seamless, breathtaking, and fun!
By: Andrea
Reviewed on: 16 Jul 2017
I never thought I needed a travel agent in 2017. I was so wrong. Working with Lauren made planning so easy and pleasant. She thought of every detail to make sure everything ran smoothly on our trip to Alaska. I will work with Lauren again on our future travel and will recommend her to everyone I know as well. Save yourself a headache and call Lauren to plan the details of your next vacation.
Recommended
Great Trip to Puerto Rico
By: Family Traveller
Reviewed on: 28 Jul 2017
Easy & extremely pleasant
Recommended
She's awesome!!
By: Bridge
Reviewed on: 13 Aug 2017
Couldn't be more accommodating and on top of my trip!! She gets a 12 On a scale of 1-10
Recommended
Trip to Sicily--A Joy of a Lifetime!
By: Karen M.
Reviewed on: 04 Sep 2017
We loved working with Lauren Raps. She was extremely knowledgeable, provided wonderful advice and was accommodating, patient and fun. Best of all, she was able to zero on our needs quickly and connect us with an outstanding travel guide on the ground during a stay in Sicily that involved splitting time with Italian family and then on our own touring. Thanks to Lauren we were able to make the most of every single minute with impressive sites, great food and wine and phenomenal accommodations. It was the trip of a lifetime!
Recommended
Great trip!
By: Bavaria
Reviewed on: 05 Sep 2017
Lauren was great to work with and we had an amazing trip!
Recommended
Lauren is amazing!
By: MW
Reviewed on: 16 Oct 2017
Fantastic experience. Our anniversary trip to Nantucket was canceled due to Hurricane Jose- no flights or ferries for days. Lauren saved the day, and within the hour had us in a beautiful suite at the Chatham Bars Inn. She let them know it was our anniversary, and we were treated to wine, cheese plates, chocolate covered strawberries, spa products. Lauren made sure what could have been a disappointing few days was an absolutely exceptional experience.
Recommended
Just awesome!!
By: Bridge
Reviewed on: 04 Nov 2017
So easy and pleasant Could not be more accommodating
Recommended
She is rock star
By: SDM
Reviewed on: 09 Dec 2017
Lauren is the best
Recommended
London
By: LACA
Reviewed on: 06 Jan 2018
Lauren didn't just make everything easier, she made the entire trip special -- one we will all remember fondly. She instantly understood what we wanted and made it happen. All of the guides, restaurants, and experiences met or exceeded our expectations. I only wish I could give Lauren more than one thumbs up.
Recommended
Easy and efficient!
By: Mike
Reviewed on: 08 Jan 2018
Easy - very high level of service and great ideas.
Recommended
Kauai honeymoon
By: Steve zelem
Reviewed on: 19 Feb 2018
Working with Lauren raps was one of the best decisions we've made in a while. She was extremely easy to work with, got us everything we asked for and then some, all while coming in exactly at what our budget was. From giving us multiple dates to work with, to multiple hotels to choose from, as well as multiple different islands and explained the beauty of each one to us. She answered every question we had honestly and in a very timely manner, at any time of the day. I highly recommend her and will absolutely be using her in the future, as well as sending any friends/family of mine her way.
Recommended
Always use Lauren
By: Lambs
Reviewed on: 24 Feb 2018
Lauren handled all of our Disney reservations and made sure the trip ran seamlessly. She booked our park tickets, hotel and followed up on dining for us. She made what could have been a complicated process painless. Her communication is great and she even followed up on our trip while she was out of the country herself! Highly recommend!
Recommended
The best!!
By: Bridgett
Reviewed on: 09 Mar 2018
She is so accommodating and really knows her travel!! I highly recommend her to anyone looking for a great experience.
Recommended
Palm Beach, FL
By: KLP
Reviewed on: 29 Mar 2018
Lauren was responsive, reasonable, and proactive during the whole planning process. She has easy to talk to and had a clear understanding of our travel needs and made our decisions very easy. She could not have introduced us to a more beautiful resort in a beautiful area! Any and all questions or concerns were addressed immediately. We had to stay an extra day due to snow in the Northeast and she ensured that we were all set and checked and double-checked if we needed anything! Additionally, the Virtuoso "perks" were laid out for us from day one and were a welcomed incentive during our trip!!
Recommended
Very experienced and lovely!
By: reiner
Reviewed on: 26 Apr 2018
Absolutely! Lauren was lovely to work with and very organized. She offered great suggestions and had wonderful insight into hotels and activities. Her experience traveling with children was very helpful to us as well since we had never traveled out of the country with all our 3 girls! I am extremely thankful for her wisdom and ideas because we created some amazing family memories as a result.
Recommended
Nice, France
By: Pat Feldmann
Reviewed on: 11 May 2018
Very approachable and understanding of goals and concerns. Easy to work with and responded to questions in a timely manner.
Recommended
Almafi Trip
By: JenL
Reviewed on: 23 Jun 2018
Lauren is a great listener and truly took the time to ensure that we had an amazing trip. Our drivers were local and very friendly. They were able to explain all the sites around us and to discuss the region in general. We were very glad that we decided to hire a driver as the experience would not have been the same. Ravello is breathtaking and Lauren booked us at the Villa Marie which was in the perfect location and exactly what I told her we were looking for. Lauren also booked us into the Punta Regina in Positano and talk about the perfect hotel! It is perfectly situated. Close to all the great restaurants and the perfect distance from the beach with a beautiful pool and veranda overlooking everything. We spent every evening admiring the view and having a glass of wine. Our hotel in Naples, The Grand Parker, was beautiful and again in an excellent location so that we were able to walk everywhere and really experience the city. We will definitely be using Lauren again!
Recommended
Israel at a rocking 50!
By: Steffi
Reviewed on: 08 Jun 2018
Awesome - easy and we loved her. Suggested good ideas and very different ideas - we loved. Very responsive. Real pleasure to deal with.
Recommended
Lauren was Amazing
By: Ben Michaelis
Reviewed on: 16 Jul 2018
She really understood the type of trip we wanted and she executed it flawlessly. I will (and have) recommended her to friends.
Recommended
Fabulous Resource
By: Gig
Reviewed on: 12 Aug 2018
Working with Lauren was fabulous. She listened to my needs and wants then thoughtfully provided appropriate options for hotels, tours and day trips. Each of her contacts that we interacted with were professional, prepared and fun company. Our trip was perfect thanks to Lauren's knowledge, guidance and organization.
Recommended
Fabulous trip!!
By: MicheleB
Reviewed on: 12 Aug 2018
Lauren was incredibly knowledgeable and made every aspect of trip go so well! She helped us with travel logistics of getting from one city to another , had fabulous restaurant recommendations, and exciting excursions lined up for us to maximize every minute of our trip. Without Lauren, we would have wasted so much time figuring out things to see and places to eat. We experienced each city as the locals do, thanks to Lauren's terrific planning I highly recommend Lauren for all your travel needs !
Recommended
INCREDIBLE
By: Alwx
Reviewed on: 06 Sep 2018
Working with Lauren was an amazing experience! She was so incredibly knowledge, helpful, and planned the most personalized and thoughtful vacation! I would use her again in a heartbeat and would recommend everyone to do the same!
Recommended
Great advice for a wonderful trip!
By: family traveler
Reviewed on: 04 Sep 2018
Lauren is knowledgeable and helpful! This was our second European family trip planned with Lauren and we discovered hotels and experiences we never would have found on our own. Highly recommend!
Recommended
spain
By: sue
Reviewed on: 15 Oct 2018
Excellent, she was knowledgeable, accessible, and very easy to work with. Am continuing to work with her!!
Recommended
Lauren Raps
By: fern
Reviewed on: 28 Sep 2018
Lauren was everything you would want in a travel professional - knowledgeable, responsive, timely and just plain nice. I give her the highest recommendation possible.
Recommended
Lauren was terrific
By: Justin
Reviewed on: 05 Oct 2018
Lauren was extremely knowledgeable, helpful, and efficient in helping me plan the perfect trip. I'd recommend her to all discerning travelers.
Recommended
Perfect two weeks in Italy
By: Antoinette
Reviewed on: 01 Nov 2018
Lauren put together the perfect trip. My husband and I traveled all over the world, but never with each other. This was the first trip abroad we were taking together. But one BIG problem: we have two very different approaches to travel. I like to explore. He likes a schedule. I had been to Italy many times. But it was his first visit. We both worked for large global companies, so we wanted luxury accommodations, for a good price. The trip was a blend of our styles. Something was planned almost every day, but there was a lot of free time to explore. The entire trip was personalized. The guides were PhD's in Italian history and art history, and lifelong residents. Our driver in Tuscany took us off the beaten path several times and made some wonderful reservations for lunch and winery visits. The hotels and the villa in Tuscany were unique and romantic. Lauren goes above and beyond expectations and I highly recommend her. We're already looking into what we're doing next year.
Recommended
another great trip
By: AMS
Reviewed on: 09 Jan 2019
always a pleasure working with lauren. she always knows exactly what we need and willing to go the extra mile for us. if we ever have any issues, she is always there to help rectify the problem. she always follows up when we are on the trip and after we get home. lauren is the only travel agent i will ever work with.
Recommended
Sugar Beach
By: louise
Reviewed on: 09 Jan 2019
Excellent! She was easy to work with and very responsive. She had excellent suggestions for a family of 6.
Recommended
Wonderful little getaway in Bermuda
By: traveler1013
Reviewed on: 15 Jun 2019
Lauren did a fantastic job of focusing in on the best resorts for us to make a choice from several quick getaways. We were unfamiliar with the options we had for a short break from the day to day. She gave us all the information we needed to make the best choice. Had a fantastic romantic trip to Bermuda thanks to her understanding of what we were looking for.
Recommended
Another perfect trip
By: MW
Reviewed on: 30 Jul 2019
Yet again, Lauren found us a gorgeous hotel in an amazing setting. We always know our trip will be exceptional when Lauren plans it! Highly recommend.
Recommended
Europe
By: Sara
Reviewed on: 12 Jul 2019
Lauren was very helpful and her recommendations were perfect!
Recommended
Italy 2019
By: Julie
Reviewed on: 12 Jul 2019
I've known Lauren for a long time and knew of her passion for travel, so when it was time to plan our first family trip to Italy, I knew she was the person to go to, especially because I have three boys just like she does. We talked about what we were looking to do and she put together the perfect itinerary. We loved every minute and can't wait to plan our next trip with Lauren!
Recommended
Best Travel Agent & Best Company
By: Sami
Reviewed on: 13 Aug 2019
Lauren is the best! Hands down. I was hesitant to plan and give up control of my trip, but in Lauren's hands we did some unique experiences we wouldn't have found on our own; we ate on the rooftops of some hidden delicious restaurants; and were greeted as welcomed virtuoso guests at the hotel. Awesome experience and top tier service all around.
Recommended
One of the best!
By: Greenfield Hill, CT
Reviewed on: 04 Sep 2019
Working with Lauren was a dream. She is infinitely knowledgeable, kind and patient. She was willing to explore many different options before confirming our booking to make sure it was exactly what we were hoping for. Our vacation was perfect from start to finish (really, I wouldn't have changed a thing aside from wishing we could have stayed longer) and we look forward to working with Lauren for our future trips.
Recommended
Perfect Croatian Vacation
By: CT Mom
Reviewed on: 15 Sep 2019
Lauren was easy to work with and accessible when I needed assistance. She had great recommendations.
Recommended
Portugal Wedding Anniversary trip
By: TiffanyJL
Reviewed on: 20 Nov 2019
Lauren was absolute fabulous from the beginning til the end. My husband and I wanted to plan a special anniversary trip away from the kids for a short period and we wanted to pack a lot in which included history, culture, nature, food, and relaxing. Lauren help us pinpoint exactly where we should plan our trip and Portugal, including the Douro Valley which she recommended had not initially been on our radar. She seemed to know exactly what we were looking for and nailed every aspect of helping us plan our trip. We loved every minute from the exquisite hotels recommended (loved the champagne/desserts in each new hotel stay!) to the most knowledgeable walking tour guide we've ever had. It was an unforgettable trip, and will remain one of the best trips of our lives. Thank you Lauren! Highly recommended and Will certainly be reaching out again soon!
Recommended
Awesome Travel Agent!
By: Sam
Reviewed on: 01 Dec 2019
Lauren is great to work with before the trip and makes the whole planning process fun. The trip, with her planning and recommendations, is amazing! Highly recommend her.
Recommended
St. Lucia
By: MW
Reviewed on: 01 Feb 2020
Lauren did an amazing job planning our family trip to St. Lucia. All transfers were on time, clean, and the drivers were a font of knowledge about the island. Our resort was gorgeous, and we received an amazing upgraded room upon check in. Its proximity to Rodney Bay's shops, restaurants, historical attractions, and other resorts was perfect for us. Lauren planned excursions for us to visit the rainforest, The Pitons, and sulfur springs and we are so glad we did! We love working with Lauren. She is an expert in luxury family travel and always makes us fell so well cared for while away.
Recommended
Awesome Trip, thanks to Lauren
By: Sami
Reviewed on: 15 Jan 2020
Lauren made our trip to Europe awesome. She recommended some awesome activities that we wouldn't have found on our own and sent us to some great restaurants that were delicious. I love her outside the box ideas while keeping us away from the tourist crowds. Thanks, Lauren.
Recommended
Australian Dream Honeymoon!
By: Val G-W
Reviewed on: 07 Feb 2020
Working with Lauren was a pleasure! She planned the most amazing honeymoon for us. Lauren was always available to chat and so responsive to questions (we had a lot!) before and during our trip. She planned an amazing 2.5 week vacation that included everything we were looking for in a beach Australian adventure. We will absolutely be using Lauren again for future trips and would highly recommend her to friends and family.
Recommended
Mexico Long Weekend
By: KF
Reviewed on: 24 Feb 2020
For a February weekend away with my husband, Lauren provided a focused list of 3 great beach resort options and helped us narrow down to Unico 20.87 in Mexico. It was a great choice - beautiful hotel, great food and lots to do (or just sit by the pool!). Always a pleasure working with Lauren.
Recommended
Best There Is
By: FairfieldTravels
Reviewed on: 21 Feb 2020
Lauren, understands luxury travel for families like no one else. From the small detail to the big decision, she makes the planning easy and the execution seamless
Recommended
Amazing Travel Resource!
By: Lori T.
Reviewed on: 18 Mar 2020
Lauren helped my family find a perfect spot last year for Spring Break so I challenged her again with another request: find a spa getaway for 7 40-something female friends (from across the country) on a budget. Once again, she found the perfect spot for us: Andaz Scottsdale. It offered spa activities and a separate pool area for "retreat" guests, but also had a fun scene at the main pool. Best of both worlds. Restaurant and overall service at the Andaz was excellent. With her amenities, it proved to be a fantastic value, easy to access, and a memorable getaway! Look forward to working with her to plan our next travel excursion! I highly recommend her!
Recommended
Weekend Getaway
By: Family of Four
Reviewed on: 26 Oct 2020
Lauren is our go to advisor for travel, including weekend getaways within reach by car. She understands our needs and requirements and we have are always happy with her choice of accomodations.
Working with Lauren Raps, you will have access to:
- An experienced travel guide whom you can rely on before, during, and after the trip
- Exclusive luxury resorts and properties
- Once in a lifetime experiences
Explore with the Best
Virtuoso Advisors are constantly pushing the boundaries in unique travel experiences.
Alliance programs are unique tailored experiences exclusive to travelers working with Virtuoso Travel Advisors.
learn more
Spain
Estonia
Israel
Italy
United Kingdom
United States - All
France
French Polynesia
Peru
Bermuda
Nicaragua
Switzerland
Argentina
Greece