Lisa Cohen-Dumani
ACC
Bethesda, MD United States
Travel Specialties
Interests
Independent Tours
Family Travel
Culture, History & Arts
Ocean Cruising
River Cruising
Destinations
Italy
France
Switzerland
Turkey
Peru
Selling Travel Since
2010
My Background
The Travel Fairy is a full service travel agency, specializing in making your travel dreams come true. Owner, Lisa Cohen-Dumani, is an avid traveler who has spent many years living overseas, travelling abroad and exploring new places. Affiliated as an independent contractor with McCabe World Travel, the Travel Fairy is able to offer access to the top suppliers in the travel industry.
After many years in the consulting industry and raising her young family, Lisa opened The Travel Fairy in 2010. Drawing on her experiences living in both France and Switzerland, Lisa offers her clients unique perspective when planning travel. Her love of travel and exploring new places has taken her to points around the globe including Thailand, Peru and Russia to name a few. Lisa also sits on the Technology Committee of Virtuoso, combining her passion for travel with her background in technology.
In addition, Lisa is the mother of four, and she has loads of experience travelling with kids. Paris with kids is not only possible, but recommended when you do it right!
No request is too big or too small. The Travel Fairy is here to ensure that your next trip is magical!
Places I Have Traveled
Reviews and Recommendations for Lisa Cohen-Dumani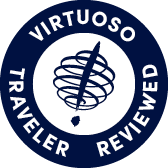 Virtuoso Verified Traveler
All reviews are from confirmed guests sharing exclusive insights
Sort reviews by
Recommended
The best Teavel Fairy Ever!!!
By: Melchira
Reviewed on: 14 Mar 2018
Lisa is amazing! Very flexible and is able to handle the indecisiveness of her clients. A++
Recommended
Great agent
By: Ron
Reviewed on: 29 Mar 2018
Very responsive , very helpful.
Recommended
Recent trips
By: Beth
Reviewed on: 29 Mar 2018
Lisa does a fantastic job planning our trips. She is extremely knowledgeable about a wide breadth of destinations but also listens well and caters itineraries to our needs. She is also great at moving quickly on our behalf when that's merited, anticipating the need to book things quickly over peak periods. Highly recommend her!
Recommended
Special
By: JH
Reviewed on: 13 Apr 2018
Lisa is such a wonderful person and travel advisor. She is thoughtful, detail oriented, friendly and helpful. She will go the extra mile. I cannot recommend working with Lisa enough.
Recommended
Longboat Key
By: Pam
Reviewed on: 14 Apr 2018
Lisa was awesome!! So helpful and easy to work with!!
Recommended
Amazing travel agent
By: Dee
Reviewed on: 06 Apr 2018
Lisa is very professional, organized and responsive. She listens well to discern what is really wanted in a trip. She seems to know about everything, and every place, and will look into stuff further if she is not sure. She is committed to helping her clients find the perfect vacation without stress or glitches. I highly recommend her!
Recommended
Iceland and Berlin
By: Dale
Reviewed on: 09 Jul 2018
Lisa created an experience, not just a trip. The four days were well orchestrated so we were able to see so much and do such exciting things. Each experience was planned perfectly giving the four of us our own tours which made them so personal and allowed our guide to respond accordingly. Our guide and driver were from Iceland and therefore were well versed in all sites and allowed them to educate us about Iceland culture. They were very personal and fun to be with. All transportation was waiting for us at airports and hotels always on time. Hotel regent was very nice and in a great location. From there the trip to Berlin went smoothly and Hotel Regent was lovely and again in a perfect location. Our guide in Berlin was amazing and so educational. We left with a great knowledge All restaurants that were picked either by Lisa or confirmed by her were delicious and had the variety we were looking for. Lisa's attention to detail was obvious and created a wonderful experience
Recommended
Responsive and knowledgeable
By: Louise
Reviewed on: 09 Jul 2018
I loved working with Lisa! She was responsive and knowledgeable about hotels and excursions in Portugal - she was a huge help finding hotels and outings within our budget. All of our excursions were fantastic, and hotels were in excellent locations.
Recommended
advisor
By: bean
Reviewed on: 10 Jul 2018
amazing! Professional, responsive, helpful, friendly. I highly recommend her!
Recommended
She is the best
By: Jamacia Fun
Reviewed on: 12 Jul 2018
Lisa was amazing to work with. She made sure all of our questions were answered and made some great recommendations . I would refer he in second to anyone looking for a travel agent.
Recommended
Recent Portugal and Mallorca Trip
By: BCS
Reviewed on: 15 Jul 2018
Lisa planned the most fabulous trip for my husband and me to Portugal and Mallorca. We have worked with her before, and so she knows that we prefer to find off the beaten path things to do and that we love good food, wine and active things to do as well. She planned a terrific trip that was the perfect mix of sightseeing, wine tastings and also some beautiful hiking. She found small family-run wineries for us to visit, where we were the only visitors! She's also extremely responsive during the trip if there are any issues or changes you want to make. I've recommended Lisa to all of our friends!
Recommended
Travel Fairy Rules!!!
By: SMas
Reviewed on: 25 Jul 2018
Our trip was perfect from start to finish. Can't wait to plan my next adventure with her!!!
Recommended
The Scandinavian - July 2018
By: ArielB
Reviewed on: 03 Aug 2018
Lisa is always a pleasure to work with. She is always highly knowledgeable about every tour she represents, is able to provide suggestions, solutions, answers and advice and is beyond timely and organiZed in getting all the logistics completed. Her knowledge of the travel industry and many locations is an asset. We love working with her and refer her any chance we get! Looking forward to the next planning with her. ArielB
Recommended
Wonderful Trip
By: The O'Connell's
Reviewed on: 22 Aug 2018
Working with Lisa Cohen-Dumani was effortless. She did all the work for us! She is well-traveled and as a result, we benefited from her experience in only positive ways. An example: She knew we were active people so she arranged a walking tour of Dublin for us. The tour was scheduled for the day after we arrived in Dublin. Understanding that we would likely need to sleep in that day, after our overnight flight, she arranged for the walking tour to begin at 1:00 in the afternoon. It was a smart and thoughtful arrangement on her part. We were well-rested when we set out on our walk. Perfect! We will not travel again without contacting her first.
Recommended
Amsterdam and Paris
By: Lisa
Reviewed on: 08 Sep 2018
great! Lisa did a great job booking great hotels for us.
Recommended
Fantastic Trip
By: Susan KW
Reviewed on: 14 Sep 2018
Lisa is highly organized, which made the trip anxiety free as far as making connections and getting from place to place. She provided a booklet and an electronic trip guide with all the relevant information so we knew exactly where and what we were doing each day. We had 9 flights over a 2 week period so the coordination of all the different sites we visited was a must. The quality of the guides and the selected hotels including the segment with the cruise ship was outstanding.
Recommended
Great trip!
By: lturkel
Reviewed on: 17 Sep 2018
great! she is so helpful and responsive
Recommended
Loved my Insight Tuscany Trip
By: Renee
Reviewed on: 08 Oct 2018
Great. I described where and what I wanted for an upcoming trip and Lisa gave me three good options. All were viable trips and each met our budget.
Recommended
excellent hotel selections
By: Louise Meyer
Reviewed on: 18 Oct 2018
Lisa was patient, flexible, and knowledgeable helping us plan our trip to northern Italy and to Prague. She made several key recommendations about our logistics that we were handling ourselves that saved us time and money. The hotel selections that she suggested and booked for us couldn't have been better given our budget - we would stay again at each property. Lisa listens well and never disappoints - I look forward to working with her again on my next trip which will hopefully be soon!
Recommended
Italian Honeymoon
By: Jill & Justin Coleman
Reviewed on: 19 Oct 2018
Lisa was amazing to work with. I think she went through 6 different versions of our Honeymoon with us before reaching the final one. She was available whenever we needed her, including on our trip when we wanted to switch a tour. Her patience and knowledge was unending. We never would have been able to have the Honeymoon we did without her planning and insight. She was wonderful!
Recommended
Vacay
By: Shellyk
Reviewed on: 23 Oct 2018
Very easy to work with very helpful
Recommended
Excellent planner
By: jacques
Reviewed on: 13 Nov 2018
Good advise and well documented for our preparation of the our Last Cruise on Celebrity Reflexion All went very well Thanks
Recommended
Western PA Getaway
By: Jeani
Reviewed on: 20 Nov 2018
Lisa is the best! She always chooses outstanding hotels, she is efficient and a pleasure to work with.
Recommended
Trip to Anguilla
By: Pete
Reviewed on: 20 Nov 2019
Lisa was great! She set up everything for our trip from beginning to end and made sure very detail was taken care of.
Recommended
Best travel agent
By: Ann
Reviewed on: 18 Nov 2018
Lisa is easy to work with, knows all the ins and outs of travel and gets the best deals and perks for her clients. She has planned several trips for us and we are extremely happy with the way they turned out. We will always use her for our travel and recommend her highly
Recommended
Bedford Springs
By: Sharon
Reviewed on: 18 Nov 2018
Lisa is always a pleasure to work with. She made sure our accommodations were wonderful and actually upgraded us. She's incredibly organized and thorough.
Recommended
Holiday family trip to Pelican Hill
By: Leslie
Reviewed on: 24 Jan 2019
Not only did Lisa recommend the perfect spot for our family to spend the holidays, but she handled every aspect. She was responsive, proactive and followed through on every detail. As a result, we received great service while at the resort and had a great experience.
Recommended
Brussels-Paris Trip
By: Mona
Reviewed on: 05 Jan 2019
She was excellent to work with. Always very caring and detailed. Anytime I had a question, she was very prompt and professional with her responses.
Recommended
Great winter getaway!
By: BCS
Reviewed on: 19 Jan 2019
Lisa plans all of our vacations and is terrific. she is very knowledgeable and thoughtful about finding places she knows will fit well with our preferences. She is also very responsible, always calling ahead to ensure everything is ready upon our arrival. In this case, we were in Parrot Cay in Turks & Caicos, which we highly recommend. A great find!
Recommended
Wonderful to work with!
By: katy
Reviewed on: 11 Feb 2019
Lisa was very easy to work with and very responsive to requests. Highly recommend working with Lisa!
Recommended
Perfectly planned vacation
By: Jackie
Reviewed on: 03 Mar 2019
Lisa is the best! She was so helpful and made sure we thought of everything. She also checked in with us throughout our stay. We would highly recommend her to anyone planning a trip!!
Recommended
Fantastic family vacation
By: Rocky
Reviewed on: 26 Feb 2019
Lisa was excellent. She recommended a wonderful resort in Puerto Rico for our extended family of 10. She responded to inquiries quickly and efficiently and made all of our necessary arrangements.
Recommended
Jamaica
By: cbh1970
Reviewed on: 15 Mar 2019
Lisa recommended a number of nice boutique hotels in Jamaica for us. We chose Round Hill Resort and Villas and we loved our entire vacation! We will definitely go back there! Lisa was great to work with and arranged for expedited airport transfers and private transport in Jamaica which made our arrival and departure hassle-free! I highly recommend Lisa to plan your vacation down to the last detail!
Recommended
Knowledgeable and Patient
By: Betsi R.
Reviewed on: 04 Mar 2019
Trying to determine schedules and preferences for six people takes a lot of patience. Lisa has it! She was a delight to work with - thorough, patient and so helpful. I highly recommend her for your travel planning needs.
Recommended
Cruise
By: Rich K
Reviewed on: 16 Mar 2019
Working with Lisa is great. Fast ,responsive and efficient service. Answers all questions and is very knowledgeable about travel scene.
Recommended
Celebrity cruise
By: Lou
Reviewed on: 24 Mar 2019
Very pleasant and efficient in working out all of the details.
Recommended
Weekend in Ft Lauderdale Spring Break
By: Karen
Reviewed on: 23 Mar 2019
Lisa provided three good options for hotels over spring break that were all 2 BR residences in hotels with good gyms/spas right on the beach. She weighed out all the benefits of each property. And once we chose the property she worked to get upgrades and dinner reservations. Lisa responds to emails immediately, always willing to make changes to travel plans, so easy to work with.
Recommended
Zermat
By: Jill
Reviewed on: 07 Apr 2019
I always love working with lisa/ She is very hardworking, helpful and organized
Recommended
Spring Break at Hyatt BaHa
By: Ron
Reviewed on: 28 Apr 2019
Lisa was great; Easy to work with, reliable, great suggestions, and prompt responses. We thoroughly enjoyed working with her and we had a great family vacation.
Recommended
Travel fairy
By: Marmike
Reviewed on: 05 May 2019
The best!!! Always efficient and on the ball.
Recommended
Fabulous long weekend
By: bethesdamom
Reviewed on: 07 May 2019
Lisa was professional, very interested in my needs and a pleasure to work with
Recommended
Review of Lisa, regarding our Ireland
By: Rose
Reviewed on: 26 May 2019
Lisa is great to work with in choosing a tour. She produces several different tours from which to decide based upon her knowledge of hotel selections, tour highlights and overall cost. Lisa works fast yet gives attention to details. She is always easy to reach and often gives good advice on packing, money exchange, etc.It is Especially key that she has lived in Europe and travels extensively. Her travel experience allows her to give handy advice. I have recommended her to several of my friends who also love to work with her.
Recommended
Awesome person
By: Noel
Reviewed on: 31 May 2019
She was good always on top of everything. Always get in touch with us even during our vacation time, give us updates on our flight if there's changes.
Recommended
Fantastic travel agent!
By: Adria
Reviewed on: 27 Jun 2019
I've known Lisa for many years and cannot recommend her services highly enough. She's responsive and really knows her stuff. Thanks, Lisa!
Recommended
France trip
By: eliza531
Reviewed on: 10 Jul 2019
Lisa was great! She helped us with multiple tours and bookings, and this was our second trip using her. Would definitely recommend her.
Recommended
She is great
By: SMR
Reviewed on: 12 Jul 2019
We love Lisa. She plans all our trips. We would be lost without her. She has become like family to us.
Recommended
Europe Trip
By: Jose
Reviewed on: 25 Jul 2019
It was a pleasure for our family to work with Lisa. She helped us to plan an amazing itinerary around a wedding in France, suggested tours and activities, and helped to get all of the transportation for the trip to include airfare, train tickets, and the rental car. The trip was a dream come true for my family.
Recommended
Lisa was fabulous
By: Nw
Reviewed on: 13 Jul 2019
Lisa took care of all the little details to make this a very special trip!
Recommended
Lisa Cohen-Dumani
By: Helen
Reviewed on: 29 Jul 2019
Lisa is on top of everything! Any questions texted to her are answered right away. She has planned a few trips for us and every one has been perfect! She has had a lot of experience traveling and passes that on to her clients. I highly recommend her!
Recommended
Great Advisor
By: Eric
Reviewed on: 15 Aug 2019
Lisa is a step above any other travel advisor we've ever used. She was knowledgeable and insightful, so our hotels, excursions and meals exceeded our expectations. But what separates Lisa from others was her communication and problem solving. She was so on top of every detail and, as a result, we were able to focus solely on enjoying our trip.
Recommended
Jordan and Israel
By: Jill
Reviewed on: 18 Aug 2019
Amazing. Lisa is so professional and so responsive. If there is an issue or a change she deals with it immediately. Airline lost our luggage and Lisa dealt with it. There was nothing she wouldn't do for us!
Recommended
Fabulous!
By: Cookie
Reviewed on: 29 Oct 2019
Lisa was wonderful to work with. She gave us great advice, planned our air, transfers and just anything we needed. She followed up to make sure everything was going as planned. We are already planning another trip through Lisa.
Recommended
Lisa's great!
By: Susan
Reviewed on: 05 Oct 2019
Lisa listened and made great suggestions, helped me explore my options, and then paid attention to all the details. She's a pleasure to work with.
Recommended
Great travel advisor
By: Nw
Reviewed on: 08 Jan 2020
Loved working with Lisa. She attended to every detail and helped us plan a great trip. She made double sure we had all documentation, etc before we left! I will definitely work with Lisa again
Recommended
Review of Lisa-Cohen Dumani
By: Bucky
Reviewed on: 13 Jan 2020
She is amazing ! And is so professional and friendly! She listens to what kind of trip you want and especially your budget!! And always available to answer any questions!!
Recommended
Best Travel Agent Ever
By: Sara
Reviewed on: 06 Jan 2020
Lisa is the best! She knows what we like and gives great advice. As usual, our trip planned with her was perfect!!!
Recommended
Travel agent
By: Jill herscot
Reviewed on: 11 Jan 2020
Lisa is so thorough, Kind and caring! Can't recommend her enough!
Recommended
Vietnam/Cambodia
By: Jennifer
Reviewed on: 11 Jan 2020
Lisa was extremely helpful and responsive to all of our questions and many itinerary changes throughout the planning process! She was easy to talk to and totally understood the kind of trip we wanted for our family. She listened to all of our requests and worked hard to find locations/hotels and activities that were a perfect fit for us.
Recommended
Parrot Cay dream
By: Bc
Reviewed on: 02 Feb 2020
We book all of our travel with Lisa. She always puts together fabulous itineraries and helps make the trips really special.
Recommended
She thought of Everything
By: Penelopes pearls
Reviewed on: 02 Feb 2020
I didn't even know there were travel agents any more!!! Thank you for all of your hard work!!
Recommended
Stress-free travel plannng
By: AlanS
Reviewed on: 08 Feb 2020
Worked with Lisa to plan a 7-night Costa Rica and Panama cruise plus 3-night pre-cruise and 1-night post-cruise. Lisa coordinated all of the travel details including air travel, airport transfers, and post-cruise transfer and hotel (pre-cruise was part of cruise line package). Everything went seamlessly and the hotel in Panama City for one night was especially charming. Along the way there were the proverbial hiccups, with flight changes and an airport transfer adjustment but an email quickly resolved the changes. Lisa always responded promptly to voice or email communications. I look forward to working with Lisa on future travel plans.
Recommended
Travel deals
By: Bambi
Reviewed on: 15 Feb 2020
Very professional as usual. She is very efficient
Recommended
Way to go
By: Ocean view
Reviewed on: 01 Mar 2020
Lisa was available whenever I needed her. All arrangements went smoothly. I would highly recommended using her for your next trip!
Working with Lisa Cohen-Dumani, you will have access to:
- An experienced travel guide whom you can rely on before, during, and after the trip
- Exclusive luxury resorts and properties
- Once in a lifetime experiences
Explore with the Best
Virtuoso Advisors are constantly pushing the boundaries in unique travel experiences.
Alliance programs are unique tailored experiences exclusive to travelers working with Virtuoso Travel Advisors.
learn more
Italy
France
Switzerland
Turkey
Peru
Spain
Mexico
Thailand
Israel