Travel Specialties
Interests
Adventure
Ocean Cruising
River Cruising
Escorted Tours
Independent Tours
Destinations
Australia
Botswana
Costa Rica
China
Cuba
Selling Travel Since
1986
My Background
Before getting into the Travel Biz I spent 20 years on the ice as a figure skater 15 years competitive and 5 years professional. These years entailed extensive traveling. From competitions to my own personal vacations I'd already seen many wonderful places around the world. I graduated from Echols International Travel School in San Francisco in 1986 and have been in the industry since! In these years I have added many more destinations around the Globe! Luxury and Custom Vacation Travel seems to be my calling. My specialty is definitely International Travel. The best hours of my day are spent helping my clients of *all ages* plan their Honeymoon or Anniversary trips anywhere they want to go on land or on water ~
Places I Have Traveled
Reviews and Recommendations for Stella Signorello-Helton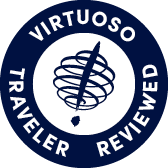 Virtuoso Verified Traveler
All reviews are from confirmed guests sharing exclusive insights
Sort reviews by
Recommended
Stella - excellent service
By: Janice
Reviewed on: 22 Oct 2017
Absolutely wonderful as always. Stella pays close attention to client needs., pays attention to client needs and offers ideas/suggestions to ensure trip is an excellent experience.
Recommended
vacation to Utah
By: Dgrillz
Reviewed on: 09 Nov 2017
Always fast, easy, and accurate. Suggestions helpful too.
Recommended
Stella
By: mr
Reviewed on: 06 Nov 2017
Always helpful and also works quickly
Recommended
Stella is a gem!
By: Janice
Reviewed on: 25 Nov 2017
As always, Stella plans every detail with amenities included whenever/wherever possible. The Delano always gives me a warm welcome, early check in, late check out. This particular trip I was upgraded to the 35th floor! I am positive this has to do with Stella's planning for me.
Recommended
Special Attention and Insider Info
By: John
Reviewed on: 04 Jan 2018
I've worked with Stella for over a decade arranging trips to atypical destinations. She has always been able find exactly what I needed, took plenty of time to find me the right flights and good prices, and seemed to be able to cooperate with the airlines so they extended their best offers and conditions. She's also kept me informed of changes, was able to trouble shoot when things went wrong, and even arranged for an upgrade when possible. She's the best.
Recommended
California
By: California
Reviewed on: 04 Jan 2018
Very easy and extremely clear.
Recommended
Stella
By: Jeff
Reviewed on: 09 Jan 2018
Great communication, service and rapid reply. Highly recommend her!
Recommended
STELLA
By: Brian Turley
Reviewed on: 08 Feb 2018
I have known Stella for years and always get the best deals and the best vacation. She has great advise and ideas to make each trip better. Stella makes it perfect every time
Recommended
Absolutely amazing agent
By: Janice
Reviewed on: 24 Feb 2018
Stella is amazing as always but this trip she raised the bar. My 12 year old niece was treated like royalty only because Stella made it happen. I am trying to introduce my niece to the world of travel, to appreciate superb service while understanding what it takes behind the scenes to make it happen...and to never take it for granted. Stella has been an important part of this education. I believe this is a trip my niece will always remember. Thank you Stella!
Recommended
All good
By: m
Reviewed on: 08 Apr 2018
She has always been very helpful. I strongly recommend her.
Recommended
Stella
By: Jason
Reviewed on: 17 Apr 2018
Stella is great. She has always been very helpful with my travel needs.
Recommended
Stella - the best travel insurance to have!
By: Janice
Reviewed on: 19 Apr 2018
As in my previous posts, Stella always watches out for me. This trip, however, she helped me even more. The hotel charged me for parking a non-existent car. I was told by the front office that they would try to reverse it. Nothing happened until Stella called on my behalf and the error was quickly corrected. Our flight home was delayed due to mechanical problems. I notified Stella and she e-mailed me options in case I ran into a problem making my connection to get home. Stella is truly the best travel insurance anyone could desire.
Recommended
Italy trip
By: Gigi
Reviewed on: 09 Jun 2018
Stella was great! She was very understanding of our needs, wants and budget. She was very patient with me, as I am not a a seasoned traveler and did not understand a great deal about the workings of the travel industry. She offered tips, options and suggestions, hence making our trip a perfect one!!
Recommended
Always Efficient and Correct
By: Conference Goer
Reviewed on: 18 Jun 2018
A pleasure to book business travel with.
Recommended
Amazing as always
By: Janice
Reviewed on: 28 Jun 2018
Stella always has everything organized and planned to perfection. This is not an exaggeration. I travel with confidence because I know should something unexpected arise, Stella will navigate the situation in an efficient and professional manner.
Recommended
Stella is Great
By: Tempest
Reviewed on: 14 Jul 2018
I haven't traveled in a while, and I had never been to New York. I tried booking our flights online by myself, but was overwhelmed with all the choices. I decided to call Direct Travel, and worked with Stella, who was amazing. She was friendly, polite, and knowledgeable. She made it easy for me to book our trip. She was very responsive and thorough. I have to travel back to NYC next month, and will book my trip with Stella again.
Recommended
PUNTA CANA TRIP
By: Steve
Reviewed on: 20 Jul 2018
Fantastic. Stella is a wealth of knowledge. Been working with her for over 10 years now.
Recommended
S
By: kfam
Reviewed on: 10 Aug 2018
We have been working with Stella to plan our family vacations for many years now. Stella makes travel easy. She is personable. She is knowledgeable. She works within your budget and with your family's priorities. She addresses every aspect of the trip, from flights to trains to hotels to private/group tours, with you. She spends so much time covering every detail that you never need to worry. In our case, she spent hours looking over, literally, hundreds of Vatican tours for us to decide on. (By the way, the one we ended up taking, once she narrowed them down, was AMAZING!) Stella goes that extra mile to take care of you and ensure that your trip will be the best it can be. Stella's expertise, experience and contacts across the world all combine to give you the best vacation. When the concierge in Italy personally lets her know that her guests have arrived, you know that you're being taken care of. Stella is the BEST!
Recommended
Stella works wonders!
By: Janice
Reviewed on: 05 Aug 2018
This review is for two July trips arranged by Stella. The first trip - Toronto Canada for baseball for my 16-year-old nephew and me. Our trip started off with a wait of 16 hours at SFO due to an Air Canada flight cancellation. Stella was on the phone with me helping me navigate this experience. When we landed in Toronto 30 hours later (it should have been a 5 hour flight), she had already alerted the Ritz-Carlton (RC) about our situation. She found us a sedan within 10 minutes as the company had understandably lost track of us. The RC checked us in quickly and kindly. I'm sure we appeared tired and dazed. Stella had pre-arranged baseball tickets waiting and the RC knowing of his passion for baseball and had surprises waiting for him. He was in total awe. My second (thankfully uneventful) trip was for business in Orlando, Florida. The combination of Stella, Direct Travel and Virtuoso had everyone's attention. Again a great experience thanks to Stella.
Recommended
Stella reciew
By: Rudyard
Reviewed on: 01 Sep 2018
Extremely detail oriented, Very well informed concerning our destination. And thorough. Nothing will be overlooked. Anyone using Stella with be happy with the result.
Recommended
Always helpful
By: MR
Reviewed on: 01 Sep 2018
Always helpful. Very responsive.
Recommended
Thanks, Stella!
By: Lada
Reviewed on: 06 Sep 2018
I have just recently started working with Stella, and am not a frequent traveler. I had never been to New York before, and was overwhelmed with all of the choices that I could have booked on my own, online. So I contacted DT and Stella eased my mind immediately. She worked within my parameters to find me the perfect flights, and explained how and why she did what she did. I feel that she did her best to get me the best price, and conducted herself with complete professionalism. At the same time, she was fun, personable and easy to talk to. I would definitely recommend her!
Recommended
Yet another well planned trip by Stella
By: Janice
Reviewed on: 25 Sep 2018
Working with Stella is always a joy. She alerts the Delano that the reservation is that of a multi-repeat client and to please treat accordingly. I have never been disappointed by my hotel reception when booked through Stella. Moreover, I do have a comparison because once I booked directly with the hotel and had to wait until 4 pm to check in. Since working with Stella this has never happened again. Each trip whether domestic or abroad has Stella's stamp on it ... meaning it will be well-planned, the unusual things anticipated in advance and truly memorable.
Recommended
Flights
By: Bru
Reviewed on: 02 Oct 2018
She was very helpful in helping me book flights with ample time to make vonnections
Not Recommended
Disappointed
By: Jim655
Reviewed on: 14 Oct 2018
We were originally informed that our international flights were business class in both directions, so we gave her the green light to book the flights. We later learned that the only business class leg was on the return flight. She tried to remedy things by purchasing economy plus seats but we had no club lounge access for our long layovers. In hindsight, we believe the flights should've been rebooked in accordance with our travel wishes. Hard to fathom how a specialist in international travel wasn't abreast of Air Canada's procedures and policies.
Recommended
Stella is amazing!!!
By: Dana
Reviewed on: 12 Oct 2018
I don't know what I would have done without Stella. She is amazing and incredibly helpful. So thorough with information and available for any crazy questions I had to ask of her. My trip would not have been a success without all of her help.
Recommended
Another magical trip arranged by Stella
By: Janice
Reviewed on: 29 Nov 2018
To quote my friend upon our arrival in Paris "Well, Stella has outdone herself!" When I first told you I needed to get to ClubMed in Provence, France for a 5-day Zumba Vacation. You suggested spending time in Paris before Zumba and time in Nice after Zumba. I only had a total of 10 days to be away from home. Within this short time frame, you made this trip magical from the minute we arrived. The Grand Hotel du Palais Royal with its location across from the Louvre - perfect choice. The Hotel Le Negresco in Nice - beautiful, perfect location, amazing artwork. The staff at both hotels treated us like royalty. Our Chabe Limousine guide, Laurent, arranged our day trip to Cannes by asking us about our interests. He went out of his way to find a restaurant that had a large vegetarian menu. Finally, thank you for your patience is arranging my second friend's trip. I had no idea that she knew virtually zero about international travel. She told me that with your help she realized her dream.
Recommended
Outstanding
By: Teri & Al
Reviewed on: 22 Dec 2018
Stella is amazing. Always keeps us informed of all details. Stella answers our questions immediately if she knows the answer and if not digs for the answer to our question. We could not be more please with working with her. She is the most thoughtful person we know. We are in our 70's & 80's , and she is the best travel agent that we have had the pleasure to work with.
Recommended
The best vacation !
By: Ellie
Reviewed on: 05 Jan 2019
Professional , Superior Service , personal !
Recommended
Tour of Hobbiton, New Zealand
By: Arlene
Reviewed on: 05 Jan 2019
Stella is our go-to resource for all our travel. She is personable, knowledgeable, and a great problem solver. The tour she arranged for us was excellent. I have recommended Stella to friends and will continue to do so in the future.
Recommended
Stella, the most amazing travel agent ever
By: Janice
Reviewed on: 26 Jan 2019
November 10, 2018, I purchased tickets to see Hamilton in San Juan, Puerto Rico on January 19, 2019. With the performance just two months away, I asked Stella to please work her magic. The hotel search turned out to be a bit difficult as some hotels were still recovering from Hurricane Maria. Stella ultimately chose the Dorado Beach. She explained that she knew it was a more expensive hotel than we had discussed but hotel inventory was limited and demand for hotel rooms high as there were many people from various parts of the world coming to Puerto Rico for the event. At one point my sister-in-law stopped in her tracks and asked "Why is this happening? How is this happening? [referring to the multiple wonderful surprises we encountered at the hotel, the superb service and warmth of all the hotel personnel]. My response: "The reason is Stella. Stella does so much work behind the scenes, hundreds of e-mails to her contacts, planning surprises, arranging every detail. This is Stella."
Recommended
Amazing week at Cabo San Lucas
By: Janice
Reviewed on: 01 Mar 2019
This trip was my 13-year-old niece's choice for her special week this year. Stella, working with the Paradisus Los Cabos, arranged daily surprises. Upon our arrival our room was decorated with purple balloons and there was a double serving of guacamole and chips, my niece's favorite "food." Each evening there was a surprise balloon bouquet, a balloon giraffe, a balloon octopus with accompanying folk tale plus decorated cookies. Stella requested a special concierge and Spanish tutor. David, our family concierge and tutor, was very special. In addition to being the creator of the balloon surprises, David taught my niece basic Spanish, the importance of delivery, of smiling with confidence and making eye contact when greeting someone. As for me, David worked with my pronunciation, fluidity and encouraged me when the going got tough. No matter where I travel, Stella gives me the priceless gift of marvelous memories to treasure and for that I thank her with all my heart.
Recommended
Outstanding smooth (as in sailing), well organized trip!
By: Janice
Reviewed on: 06 Apr 2019
Working with Stella is always a pleasure with her unmatched expertise. She made sure each of my Zumba charter cruise payments were made a day or so ahead of time in case of technology glitches (which did happen). She prepared and reviewed with me the paperwork to board the ship and to attach to my luggage prior to boarding. As a surprise, she arranged to have my favorite limousine driver assigned to pick me up from the Port of Miami. She also helped me upgrade at the last minute on my return flight to allow for a more comfortable trip. My Stella-planned trips are extremely well organized as she anticipates so many things way in advance. I have never, ever been disappointed with any of my travels arranged by Stella.
Recommended
Due Diligence and More
By: Lula
Reviewed on: 27 Apr 2019
Stella was such a joy to help a wandering person at almost closing time to help me book a trip. She was very busy, but took the time to get me a great deal and dates I needed. I would go back, and I would certainly recommend her. Great spirit, and full of knowledge!
Recommended
London
By: Sandra
Reviewed on: 08 May 2019
Stella has always done an excellent job planning our trips. She researches and precisely plans every detail. I have never been disappointed with her expert work and knowledge.
Recommended
Trip to London
By: Keiko D
Reviewed on: 05 May 2019
Stella provided excellent advice, support, and coordination. My trip was flawless and Stella monitored my status throughout my journey. I especially loved the hotel recommended by Stella and would repeat my stay there. I'm planning to use Stella for all my future travel.
Working with Stella Signorello-Helton, you will have access to:
- An experienced travel guide whom you can rely on before, during, and after the trip
- Exclusive luxury resorts and properties
- Once in a lifetime experiences
Explore with the Best
Virtuoso Advisors are constantly pushing the boundaries in unique travel experiences.
Alliance programs are unique tailored experiences exclusive to travelers working with Virtuoso Travel Advisors.
learn more
Australia
Botswana
Costa Rica
China
Cuba
Fiji
France
French Polynesia
Germany
Greece
Indonesia
Ireland
Japan
Italy