Travel Specialties
Interests
Escorted Tours
Independent Tours
Sports & Outdoors
Safari
Ocean Cruising
Selling Travel Since
2006
My Background
Luxury Travel Specialist with Odyssey Travel in Ormond Beach, Florida. Currently reside in beautiful Colorado mountains.
Fortunate to have traveled most of the world and love assisting clients with their travel plans!
Places I Have Traveled
Reviews and Recommendations for Deborah Knopf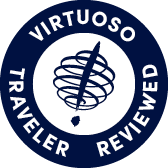 Virtuoso Verified Traveler
All reviews are from confirmed guests sharing exclusive insights
Sort reviews by
Recommended
Outstanding! Won't travel without her assistance.
By: Linda
Reviewed on: 18 Sep 2013
Deb finds EXACTLY the type of trip we like and sets it up accommodating to our specific needs then stands by us all the way through the entire trip answering any and all questions and retrieving any overlooked or lost information making the trip a smooth and satisfying experience.
Recommended
Regent Cruise London to Barcelona
By: Philip L
Reviewed on: 04 Oct 2013
Great trip on Regent. Well organized by our agent, Deb Knoph. Ritz Hotel in London was fabulous, with excellent concierge services.
Recommended
Highly Recommended
By: John
Reviewed on: 21 Nov 2013
A friendly, competant representative who "arranges things" wonderfully, always confirming with the guest and offering advice to make the trip more enjoyable. The only time she doesn't answer her emails/phones is when she's off checking on things for you or another guest. The Best!
Recommended
Alaska Trip
By: Gini
Reviewed on: 01 Jul 2015
Deb was very helpful and did a great job for us! I would certainly call her again.
Recommended
Wonderfully Responsive!
By: Karyn
Reviewed on: 21 Nov 2013
Deb answers our every question patiently, cheerfully and quickly. We appreciate her great customer service and attention to every detail
Recommended
Best Travel Agent Ever!
By: Sans
Reviewed on: 21 Nov 2013
Deborah Knopf has been entrusted with setting up the signature vacations that my wife and I have taken for the past 15 years. All of her suggestions have been perfect, relaxing, romantic and fun. She's tops!
Recommended
Deb is the best!!!
By: Art & Sue
Reviewed on: 24 Dec 2013
This was our second trip with Deb & a third trip is planned for this coming August. She was recommended by some frequent travelers who have been virtuoso people for some time & she was not only everything they said, but so much more! There is not a problem she hasn't solved, nor a suggestion she has made that has not enhanced our travels. She is always available, gets back to us very quickly and we love her enthusiasm! We have recommended her to some of our friends with excellent results.
Recommended
Highly recommend
By: Sharon
Reviewed on: 19 Feb 2014
Deborah Knopf's knowledge and expertise has been invaluable to my husband and I in helping us with our travel plans.  We recently experienced a few problems that occurred on our most recent trip to the south pacific and her prompt attention and extreme helpfulness to resolve the issues helped make our trip less stressful and more enjoyable.  Thank you Deb for all your special efforts:) 
Recommended
Excellent Planning & attention to details
By: Al
Reviewed on: 19 Feb 2014
Deb did a wonderful job of helping us plan our trip to Hawaii.  She made sure that everything we wanted to was taken care of and suggested even more to insure our trip was enjoyable.  Deb is very thoughtful and a pleasure to work with.  She kept in touch with us prior to our trip, and after we returned to make sure everything went as planned. Just an EXCELLENT job.
Recommended
Excellent knowledge and assistance
By: Trish
Reviewed on: 30 May 2014
Deb displays professional excellence in assisting and advising her clients.   She booked our river cruise and provided an intermediary hotel with transfers to ease travels in unfamiliar places.   I will definitely work with her again!
Recommended
Highly recommended
By: Barb
Reviewed on: 21 Jun 2014
Recommended
best ever!!!
By: Not provided
Reviewed on: 22 Jun 2014
We have never been disappointed and always delighted with Debbie & her work. She is amazing!
Recommended
Helpful, flexible service
By: Doublechris
Reviewed on: 10 Aug 2014
Deb was helpful throughout our trip planning, and always accommodating our complicated needs. She is one step ahead, and knows exactly what would work best in most situations. Our trip would have been a disaster without her help! Thanks Deb!
Recommended
Expert in her job
By: mary4
Reviewed on: 14 Sep 2014
Deb does a wonderful job. We were unable to take the cruise as my husband died in June before our august trip. Deb did her best to get us a refund for the cruise. All other refunds came.
Recommended
Amazing trip!
By: Jdray
Reviewed on: 28 Nov 2014
My husband & I decided on an Anniversary trip to Coast Rica. We have never been before & randomly choose CR. I called Deb and gave her some dates. She promptly put together a choice of 3 all inclusive resorts. After much research we decided to go with Dreams Las Mareas, a brand new resort that opened Nov. 1st. Deb did all the leg work, from booking our air, shuttles and hotel, all we had to do is show up! Our hotel was great, the staff was excellent, food delicious & the tours we choose were perfect for us. We had the best vacation of our lives & will defiantly use Deb again for our next adventure!
Recommended
Princess Cruiseline Mexico Cruise
By: Charlie
Reviewed on: 24 Dec 2014
This was my first time cruising on the Princess cruise line. My mom and I thought the service and crewe staff were excellent. Our excursion for salsa making and dancing was top notch. Our food was good and the ship was very clean. My only negative would be to have more movie channels available for folks who don't want to leave the ship. We'll be booking on this cruise line again.
Recommended
Great, easy to work with
By: mcw5242
Reviewed on: 03 Mar 2015
Have worked with her for several years now and am very pleased with her recomendations and concern
Recommended
Deb was GREAT
By: barbie
Reviewed on: 16 Sep 2015
Great advice, care and helpful with all questions. Trip was great.
Recommended
Outstanding trip, Outstanding Advisor
By: Al H
Reviewed on: 08 Jul 2015
Deborah has been just EXCELLENT. She makes sure everything has been taking care of, from getting the best rooms aboard the ship, the best seats on the airplane, that all personnel information required is provide prior to departure. She very helpful in suggestions about things to see and places to go. Just a super organized tour professional. This was the fourth trip she arranged for us, each one just perfectly done. We will continue to contact Deborah for all of our future trips.
Recommended
Great Cuisine and Wines
By: Phil40
Reviewed on: 24 Sep 2015
We did a Barge Cruise of the Loire Valley in France with French Country Waterways. Best Food, Wines and Service on any upscale cruise we have travelled on in the past. Debbie, our travel advisor, facilitated all the travel arrangements for our group of eight on this charter.
Recommended
Fairmont Southampton Bermuda
By: Dewey
Reviewed on: 12 Nov 2015
The trip was great. The Fairmont Southampton is a very nice property and the people were very friendly and helpful. The food and drinks were outstanding as was the beach. Beautiful weather certainly helped.! Deb did her usual superb job. She is always right on top of things on every trip. She is the best! Thanks, Dewey
Recommended
Great Service
By: Joe
Reviewed on: 24 Nov 2015
Trip was excellent except for having to change ships because of water levels. We should have been aware of this prior to booking, it has been going on since July. We also had to spend a night in Frankfurt because Lufhansa cancelled our flight. Otherwise our trip was wonderful
Recommended
Grand Australia/New Zealand
By: Bruce
Reviewed on: 07 Mar 2016
Deb, The Trip was outstanding in everyway. Thanks to you and Tauck for a great trip.. Bruce
Recommended
Excellent Service
By: Charlie
Reviewed on: 12 Sep 2016
Deb help plan Alaska trip for my mom and I. We took plans, trains and automobiles and a cruise. Had a great time. Deb made the experience easy even though we were a little nervous. The hotels were beautiful and it was even easy to navigate downtown Vancouver thanks to her booking a awesome downtown hotel. We would recommend her to anyone. She's friendly, very knowledgeable about the travel industry and possesses great customer service skills.
Recommended
Great trip
By: Rena
Reviewed on: 29 Sep 2016
Deb always does an excellent job taking care of all our travel needs
Recommended
Terrific travel advisor & Virtuoso representative
By: Stu
Reviewed on: 07 Oct 2016
Deb is a wonderful communicator and a thorough follow through person. Her advice is always on target and she goes above and beyond "the call of duty". We have been very pleased with the trips she has planned for us. She even helped me track down my lost cell phone in Buenos Aires.
Recommended
Expert professional service
By: Travelers
Reviewed on: 07 Oct 2016
Deb is always professional, does not pressure, generous, and trustworthy. We highly recommend using her services.
Recommended
Very Professional
By: Anne
Reviewed on: 03 Jun 2017
Deb did a great job of keeping us informed and checking with us to see if we needed any additional arrangements. We'll be sure to use her again.
Recommended
Easy to work with
By: Betmare
Reviewed on: 21 Jul 2017
Easy without any pressure.
Recommended
Great travel agent
By: Joe
Reviewed on: 23 Jul 2017
Deb is great to work with, she is knowledgeable and gets things done today. We have worked with her for about 7 years and would not go on vacation without her help.
Recommended
Overall
By: Voyagers
Reviewed on: 14 Sep 2017
Deb is great to work with. She is available and try's to get us the most for our travel dollar. Even when there are difficulties in our travel needs, she is there to advise and help. I will use Deb again when the need arises.
Recommended
Always A Pleasure
By: Betty
Reviewed on: 08 Feb 2018
Deb is always so pleasant and thorough. I am always in touch with her one way or another wherever she is. She returns my emails and phone calls immediately. If i have any issues, she deals with them immediately. I would and have recommended Deb to others.
Recommended
Awesome support
By: Jeri
Reviewed on: 23 Feb 2018
As usual Deb did an awesome job planning our trip!
Recommended
Professional and thorough advisor.
By: Mary & Bettina
Reviewed on: 22 Feb 2018
Deborah works to get us the best prices and services; even without us asking.
Recommended
Fabulous trip
By: Krazy Kat Lady
Reviewed on: 30 Apr 2018
Deb is wonderful! I've told many friends about her and how easy she is to work with.. she takes care of many details and is always concerned about the bottom line. Our trip was seamless, the best ever
Recommended
Sydney to Singapore to Borneo
By: Judy
Reviewed on: 13 Apr 2018
As always wonderful. Her combination of ideas, value enhancers, "How can I help" attitude and travel experience continues to benefit my traveling. Couldn't — wouldn't — do it without her.
Recommended
We will always come back
By: Pam
Reviewed on: 28 Jun 2018
Deborah Knopf has handled a few of our trips. We will keep coming back because we get such great service. She is professional, and prompt in getting us answers to our questions.
Recommended
Knowledgeable Agent
By: Sherrie
Reviewed on: 26 Jul 2018
Deb is knowledgeable and listens to your needs and desires. She responds timely and always follows up. Strongly recommend.
Recommended
Alaska and the Northwwst coast
By: Joan Hager
Reviewed on: 18 Aug 2018
Deb is great to work with. She has some many good ideas to enhance your trips.
Recommended
Consistant
By: Priscilla
Reviewed on: 23 Aug 2018
I've worked with Deb for years and she is my go to person when I'm planning a trip anywhere. Her knowledge is invaluable and her sensitivity to my needs are appreciated. She has worked with my daughter and her family and my sister. Never been disappointed .
Recommended
Great advisor!
By: Mary
Reviewed on: 12 Sep 2018
Easy as submitting an email and we have her attention and assistance. Works to get us the best deals possible!
Recommended
Swiss adventure
By: "J"
Reviewed on: 23 Sep 2018
Deb is great. Always easy to reach either by phone or e-mail. She is helpful with any questions and happy to recommend hotels, restaurants, etc.. that she has dealt with. She is knowledgable about trip insurance as well. We have planned three awesome trips with her and would definitely recommend working with her.
Recommended
Northern France
By: Dewey
Reviewed on: 15 Oct 2018
Deb is great! All her suggestions turned out to be great
Recommended
Awesome trip!
By: Jeri
Reviewed on: 17 Oct 2018
Deb did an incredible job for us in planning our wonderful trip to France. She booked our French. Ountry Ways Barge Trip, arranged for airfare, and accommodations in Strasbourg prior to our trip. She found a great car service that picked up and transported us from Nancy to The Loire Valley for our week long stay in a lively Chateau. She then arranged for the same car service to pick us up at the end of the week and transport us to Paris to attend the Ryder Cup. She researched and booked great VIP tickets to attend the tournament Sunday! Deb is phenomenal!!
Recommended
St Bart's
By: Phil L
Reviewed on: 15 Dec 2018
Debbie secured a great reservation at Le Toiny Resort in St Barth's . Great holiday at a beautiful French Resort.
Recommended
Wonderful trip to Saint Barths
By: Jeri Lassiter
Reviewed on: 17 Dec 2018
Deb provided great service to us in recommending and reserving the Twoney Hotel in Saint Barths. Wonderful place. She also researched and secured private boat transport to Saint Barths from Saint Maarten. Great trip and adventure. Thanks Deb!
Recommended
Deb is great
By: Dewey
Reviewed on: 06 Feb 2019
Deb is a true professional and a pleasure to work with
Recommended
Regent Cruise- Sydney to Bangkok
By: Phil L
Reviewed on: 14 Mar 2019
Working with Deborah Knopf was a delight. She basically handled everything, from car transfers, luggage transfer, airline flights, hotels, dinners and the cruise. Makes travel simple!
Recommended
Best of the Best
By: Bettina & Mary
Reviewed on: 15 Mar 2019
Working with Deb is always easy! She has helpful suggestions, helps us get the best deal, and follows through with working out the fine points of the trip. It was great to finally get to meet her.
Working with Deborah Knopf, you will have access to:
- An experienced travel guide whom you can rely on before, during, and after the trip
- Exclusive luxury resorts and properties
- Once in a lifetime experiences
Explore with the Best
Virtuoso Advisors are constantly pushing the boundaries in unique travel experiences.
Alliance programs are unique tailored experiences exclusive to travelers working with Virtuoso Travel Advisors.
learn more