Travel Specialties
Interests
Destination Weddings
Beach & Sun
Honeymoons
Food & Wine
Adventure
Destinations
Australia
New Zealand
Thailand
French Polynesia
United Kingdom
Selling Travel Since
2016
My Background
After finishing at TCU with a Bachelor degree in Broadcast Journalism, I worked in the broadcast field for some time and realized it may not be the best fit. I then went into sales at Hines Securities in Houston, Texas, where I was born and raised. While I loved my company and the people I worked with, my travel became limited and I wanted the freedom to travel the world. From my Broadcast days, I developed a passion for sports and have traveled to many destinations to see different golf courses, basketball games, and Super Bowls all over the United States. Since college, I have studied abroad in London, been to some of the beautiful Golf courses in Scotland and Ireland, seen Thailand with my best friend, spent a month in Australia/New Zealand, eaten my way through Italy, honeymooned in Bora Bora and had the opportunity to experience Buenos Aires, Amsterdam, Prague and many more of the great places travel can introduce us to. I know the importance of having an organized itinerary as well as one that meets the needs of each individual type of traveler. As your travel advisor, I strive to make customized trips that leave memories of a lifetime. I value that time is money and understand that travel is one of the top vehicles for creating those lasting expereinces. With unlimited access to Virtuoso, exclusive benefits, elite global travel partners, and many experienced advisors, I am here to customize trips and help bring to life the full experience each person is looking for within their travels.
Places I Have Traveled
Reviews and Recommendations for Maddy Foxx Moffitt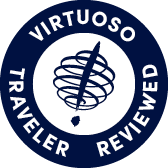 Virtuoso Verified Traveler
All reviews are from confirmed guests sharing exclusive insights
Sort reviews by
Recommended
Malibu Beach Inn
By: kf
Reviewed on: 22 Dec 2016
Maddy did a fantastic job on our recent visit to MBI. We couldn't get our usual suite we use, until Maddy worked them over and fixed it for us. Great trip,
Recommended
Nashville
By: papa foxx
Reviewed on: 08 Mar 2017
Awesome, no worries, just relaxed fun Maddy picked our Hotel, Hermitage, and it was spectacular. Our first visit to Nashville was a super trip, thanks Maddy
Recommended
The Perfect Last Minute Trip to St Lucia
By: Bebe Clement
Reviewed on: 07 Jul 2017
Maddy helped us plan the most perfect vacation to St. Lucia for my husband's last trip before deployment. We only had about a week to plan the trip and Maddy worked tirelessly to ensure we had the best (and completely tailored) experience. We had never considered St. Lucia before, but as soon as we saw the island and our hotel, Sugar Beach, we were in love. We had our own private house with pool, 24 hour dedicated butler service and had cocktail hour on our own terrace every evening. The hotel beach was breathtaking and the service provided by the staff meant that we never wanted for anything. It was the most special way to relax and spend time together before my husband's tour with the Marine Corps. We can't wait to plan our POST deployment trip!
Recommended
Maddy, the master planner!
By: kcmgonzalez
Reviewed on: 19 Apr 2017
Maddy Moffitt is the master planner! She is a natural planner and organizer and whatever details you think of she has already thought of and planned for! Maddy planned and booked me and my husband's honeymoon. We told her we wanted to go to Santa Fe, New Mexico and we wanted our hotel to have a few amenities. We wanted a hotel that was central to the square with a spa in the hotel and room service. Maddy recommended the Inn and Spa at Loretto. We had the most relaxing, wonderful honeymoon after the three day party that was our wedding! We were upgraded to a suite when we arrived and our suite was so beautiful. We had a fireplace, small kitchen, and a spacious bedroom with a very comfortable bed. We also had a large deck overlooking the Loretto Chapel, square and the mountains in the distance. We had a nice fire lit and we got a knock at the door and Maddy had sent us a handwritten note with Champagne and chocolate covered strawberries, so amazing! Thanks so much Maddy you are awesome!
Recommended
Trump/Washington DC
By: kfoxx
Reviewed on: 27 Apr 2017
Maddy was a delight to work with. She had us organized and lined up for 5 days of fun touring our nation's capital. Also, her recommendation for Trump International Hotel(Post Office), turned out to be quite incredible. The special cruise to Mount Vernon for the day turned out to be one of our highlights. Maddy nails it again, thanks Can't wait to have our next adventure to DC and look forward to Maddy's most excellent service!!
Recommended
Excellent Planner!
By: Adrian
Reviewed on: 02 May 2017
Maddy helped us plan our Asia vacation and did a wonderful job! She had excellent hotel recommendations and we were upgraded to very nice suites at the majority of our hotels. A bottle of wine and welcome note was waiting at our first hotel, she thought of every detail. I would highly recommend using Maddy- she is organized and will ensure everything goes smoothly.
Recommended
Trip to st. Thomas
By: Sheila
Reviewed on: 06 May 2017
Maddy was wonderful to work with! She gave me options and I was able to pick the hotel that best fit my visit!
Recommended
Italian Honeymoon
By: Matt McCoy
Reviewed on: 08 Jun 2017
Maddy was incredible throughout this entire process. Her knowledge of both the regions we were visiting and our personal interests combined to create an amazing trip. This was our first time using a travel guide and Maddy was our first and only choice. Her personal and professional level of service made the planning process so easy that I may never plan another trip without a professional travel guide. Thanks again for making such a memorable trip possible!
Recommended
could not be more pleased!
By: callie
Reviewed on: 14 Jul 2017
We recently had the pleasure of staying at the Shutters in Santa Monica, which was booked for us by Maddy Moffitt. Maddy was amazing to work with! She has perfect taste and perfect manners and is therefore able to plan and perfect any trip that one could imagine. She handled all of our logistics and made sure that all details were covered - beyond expectations. I will always start any vacation planning with Maddy!
Recommended
Great Greecian Experience!
By: Blair Foster
Reviewed on: 07 Jun 2017
Maddy was awesome and she was so much help in planning our awesome Greecian experiences. She helped us plan activities and tours in three different spots in Greece - Santorini, Milos and Athens. I told her what we had in mind to do in each spot and she came back quickly to us with a few options for each island. We did a sunset cruise as well as a half day wine tour in Santorini, a full day catamaran island tour in Milos and a private walking Acropolis/city tour in Athens. The booking and payment process was seamless with Maddy and she made the trip so much more enjoyable because I did not have to worry about booking all of these things! All of the companies she booked us with were top notch and I would recommend working with Maddy for your next trip.
Recommended
Santa Barbara
By: lfweingarten@gmail.com
Reviewed on: 25 Jun 2017
Working with Maddy was a true delight! She is professional, super friendly and helped made our vacation perfect! She is also detail oriented and very thoughtful...Maddy told the hotel that we recently got engaged; we received a nice note and an amenity! She is what separates good from great; we can't wait to have her plan our honeymoon!
Recommended
Perfection
By: Patti
Reviewed on: 24 Jun 2017
Maddy is the perfect traveler advisor, she made everything marvelous.
Recommended
Ojai Spa and Resort
By: papa foxx
Reviewed on: 06 Jul 2017
Maddy, nice job on selecting our spot for the Ackerley wedding in Ojai. The hotel was fabulous, and the extra perks you provided, (plus the nice discount), on our suite was amazing. What a great place to hide out and chill for a few days. Also, you got me a special rate at the golf course,(thank you), which is one of the prettiest tracks I've ever played. We just loved our time there and we will be in touch when we head back, You are the best!!!
Recommended
Awesome Idaho adventure
By: tmills
Reviewed on: 10 Jul 2017
great - she offered many options and was open to different ideas when planning our trip -- we would recommend Maddy to others.
Recommended
Keys trip
By: Ginheller
Reviewed on: 12 Jul 2017
She's detailed, caring and such a sweet person. She truly cares if you have a great experience and wants to make sure every detail is covered!
Recommended
Jackson Hole
By: Jennifer
Reviewed on: 20 Aug 2017
Easy! She was so eager to help me find a place that would work for myself and my husband on a quick getaway. She researched at least a dozen properties in various cities/states and provided an array of options. I finally settled on Jackson Hole due to the proximity to Texas (didn't want to travel all day) and the climate and setting. We wanted an active vacation and since we weren't going to have our kiddos--this was perfect as we could do all of the harder, longer, hikes than we could if we had them with us.
Recommended
Summer in Italy
By: 1121
Reviewed on: 22 Sep 2017
Maddy was the best investment we could have made in planning our first European trip. She was so knowledgable about the area and paid great attention to detail with what we wanted to accomplish on the trip. She had great suggestions for excursions that we wouldn't have thought of otherwise. She made this truly a trip of a lifetime! Can't wait until we book our next trip with her. HIGHLY recommend Maddy for your travel needs.
Recommended
Honeymoon (Greece/Barcelona 2017)
By: Ginny
Reviewed on: 15 Sep 2017
Maddy was incredible! She took the time to find out our goals and expectations for our travel plans, and what she planned for us totally exceeded our expectations. Being able to set a budget and the dates, and then hand over the rest to her could have been scary but she was professional, friendly, and so accommodating of our needs. We loved how detailed our plans were including all of the transfers, and activities she suggested for us. We told her we wanted a mix of cultural sight seeing with a lot of leisure and 'foodie' exploration and she could not have done a better job. We loved our hotels as well, each one had a very professional waitstaff, wonderful rooms, and gorgeous views. We even got an upgrade to a spectacular suite! Our honeymoon was hands down the best vacation either of us have ever been on, and we owe it all to Maddy! I would recommend her and her services to anyone ! (I have already given her contact info to a few friends looking to travel in the near future).
Recommended
Santorini - Chromata
By: Katie
Reviewed on: 19 Oct 2017
I would hands down recommend working with Maddy. She was detail oriented and made our trip to Greece so effortless. We loved staying at the Chromata in Santorini. What a unique, stunning hotel with great service! We were upgraded to a suite and given a complimentary bottle of wine. Maddy's personal recommendations for restaurants and bars in the area were very helpful. Our favorite suggestion was getting sunset drinks at Buddha bar. We will be using Maddy again for our next trip!
Recommended
Best travel experience!
By: Natstoo
Reviewed on: 07 Dec 2017
We had such a great experience working with Maddy on our honeymoon to Japan! She was very helpful putting our timeline together and every place we stayed was fantastic! She even led us to another city we weren't even planning to go! Overall, I would recommend her to any of our friends and family as she made our trip amazing!!
Recommended
AMAZING
By: Clare B.
Reviewed on: 09 Jan 2018
Where do I even begin? This was the greatest trip of my life, and not just because it was my Honeymoon. From the start, Maddy was attentive, patient, knowledgeable, and fun! She really got to know me and learned what exactly I was looking for on this trip. Maddy was able to perfectly cater restaurants, wineries, hotels, and experiences to us, and it was all amazing. The best part of the trip was not having to worry about anything in regards to transportation, timing, or reservations because it was ALL handled. We never had any issues, and every one of our drivers was punctual and friendly. We didn't know much about New Zealand beforehand, so we relied on Maddy a lot for help. Every time we walked into a restaurant that Maddy recommended, we were awed by how perfectly it fit what we were looking for. Also, the website Maddy created for us... WOW. It was such a fun thing to show to our parents or any friends that were interested in our travels. I can't say enough Thank You's to Maddy!!!
Recommended
Perfect Palm Springs Getaway
By: Rachel
Reviewed on: 08 Jan 2018
I will never plan another trip without Maddy! My husband and I wanted to take a quick trip to Palm Springs but didn't know anything about the area. Maddy found us a great hotel that worked with our budget and the vibe we wanted. Highly recommend!!
Recommended
Rose Bowl
By: Papa Foxx
Reviewed on: 17 Jan 2018
As always, Maddy has everything all set up. Malibu Beach Inn was magnificent, the sprinter limo bus to and from the Rose Bowl was off the charts, fully stocked and like being on a private plane. Maddy also showed us the new plans for upgrades on MBI, adding a pool, and just made the trip easy and wonderful. Maddy made our trip effortless and relaxing fun,
Recommended
Malibu beach
By: Sheila
Reviewed on: 10 Jan 2018
Maddy is awesome! She understands what you want and gets a great price for you!
Recommended
Southern California Trip
By: Adrian
Reviewed on: 26 Feb 2018
Maddy was wonderful to work with and made our babymoon very special. We got upgraded to ocean front rooms at both hotels (Viceroy Santa Monica and Ritz Carlton Laguna Niguel) and received welcome gifts and letters. We had a great experience at both hotels, thanks to Maddy!
Recommended
Amazing Experience!
By: Lauren
Reviewed on: 02 May 2018
Working with Maddy was great! She was incredibly helpful to us at every stage as we planned our honeymoon. Going on a safari was something we'd always wanted to do, but we didn't have a clue where to begin....Maddy gave us a detailed itinerary for every day of our trip and made the entire process very comfortable and easy for us. All her recommendations were spot on, and the trip was truly once in a lifetime. We are recommending that all of our friends to talk with Maddy about planning their next trip.
Recommended
Maddy Foxx Moffitt - Travel Advisor
By: Joe
Reviewed on: 03 Apr 2018
Maddy took the pain out of trying to find the ideal destination for our honeymoon. She was on top of every detail and secured us some great additional benefits that we would not have received if we did not work through her. Her fast responses to email and making sure everything on the itinerary was correct made getting there and doing what we wanted to do simple. Quick response time goes a long way and Maddy makes sure everything is done concisely and quickly. Would strong recommend Maddy to anyone looking to plan a honeymoon or extended vacation.
Recommended
Maldives Honeymoon
By: Maggie S.
Reviewed on: 04 Apr 2018
Working with Maddy was fantastic! She helped us plan our Maldives honeymoon and we couldn't have been happier. The Six Senses was absolutely amazing. She thought of everything for us! The trip was a dream!
Recommended
Unforgettable baby-moon!
By: Lucy
Reviewed on: 28 Mar 2018
I contacted Maddy to see about going to Charleston on a baby-moon. She promptly suggested we stay at the Beach Club and I am so glad that we did! Everything about the hotel was lovely and accommodating. Maddy set us up with a gorgeous room with the best view of the pools and ocean. She had special treats waiting for us when we arrived and arranged for us to get free breakfast. As if that wasn't enough, she also got us a $100 hotel credit which I used on a prenatal massage. Everything from start to finish about our experience was superb. I cannot recommend Maddy and CSB travel enough! Thank you for an unforgettable baby-moon!
Recommended
McCoy Babymoon
By: Jess
Reviewed on: 26 Mar 2018
Absolutely easy! She has worked with us in the past and knows what we like and don't like. The first time we booked with her was super easy too, but somehow it was even easier! Perks of getting to know your travel agent even more.
Recommended
Great advisor
By: Eva and Jordan
Reviewed on: 03 Apr 2018
Maddy was very efficient in booking what we were looking for on our last trip to Aruba. She stayed in touch throughout our stay to ensure everything was going smoothly as well. We would recommend Maddy as an advisor!
Recommended
All Inclusive Resort in Mexico
By: Traci
Reviewed on: 06 Apr 2018
Maddy was very responsive and provided us with several options for an all inclusive resort in Mexico. She listened to what we were looking for and found us a perfect match. The resort was amazing and exactly what we were looking for. I would highly recommend Maddy and plan to use her services for future trips.
Recommended
Maddy
By: Louise
Reviewed on: 14 Oct 2019
My daughter worked with lady for this trip and I have had no contact with her but our trip was well planned and we were very pleased
Recommended
Best trip ever
By: Douglas euro trip
Reviewed on: 18 Oct 2019
Perfectly scheduled trip in every way. She nailed it!
Recommended
Highly recommend
By: ALLIETPAPPAS@gmail.com
Reviewed on: 30 Oct 2019
Maddy was amazing! She planned and booked a trip for me the same day I left! Everything was amazing.
Recommended
TRUMP DC, (Again)
By: KFOXX
Reviewed on: 14 Apr 2018
Maddy, once again exceeded our expectations. Upon arrival at Trump DC, we were greeted, by Name, by everyone on the Trump Team. Maddy has spilled the beans, that it was my Birthday, and they treated us like royalty!! The Suite upgrade, the Birthday cake, the Champagne Celebration in the Benjamin Bar, and just the incredible overall attention to detail was unreal. Maddy made certain that every detail was handled to perfection and we couldn't have had a better planned trip. Thanks for making our DC trip so special and trusting us to the good hands of Trump Hotels. Maddy steered us to the Trump Macleod House in Aberdeen last year and we know that if Maddy says, "try it", we are all in. Thanks for making our trip so special, You are the best!!
Recommended
Great
By: Britney
Reviewed on: 16 Apr 2018
Easy and fun to work with.
Recommended
Quality Service from a Quality Person :)
By: Jhatt
Reviewed on: 07 May 2018
Maddy was a delight to work with! She really knows what she is doings and was beyond helpful in piecing together the most amazing honeymoon possible. She offered great ideas to help enhance the cruise we took and suggested the most perfect way to end our trip. She took care of all the details for our Seabourn cruise. Secured the lowest airfare possible, arranged all of our car services, and was "on call" in a time of need for a transfer. To top it off, our room was upgraded which in itself was one of the best perks of our entire trip!! We spent our last day at La Posta Vecchia which I would have never found on my own. Then for a second time we were upgraded upon arrival, issued a spa credit and had a fabulous bottle of champagne and snack waiting in our room for us - how special! I've already shared her information with my friends and will for sure work with her in the future. Thank you, Maddy!
Recommended
Moorman Italy Honeymoon
By: Katie
Reviewed on: 13 Jun 2018
She was so amazing to work with. Very responsive and easy to work with. Maddy put together an itinerary that fit our needs and suggested some really fun spots.
Recommended
Wonderful service!
By: Monica
Reviewed on: 22 Aug 2018
I worked with Maddy to book a quick trip to Mexico and Maddy could not have been more helpful! She was so quick to respond, and she followed up a few times to make sure we were taken care of prior to our trip. Everything was perfect on the trip and we will definitely call her again to help with our next vacation.
Recommended
France
By: LAL
Reviewed on: 08 Jun 2018
We have worked with Maddy twice now and she's absolutely amazing. She very detail oriented and listened to all of our ideas and filters through them to create a perfect trip for us. She stayed within our budget and made recommendations on where to splurge and what to skip. She makes it a special experience with her personal touch. France and Italy will always be special to us because of the memories we made thanks to Maddy, We highly recommend her to all of our friends! She's the best!
Recommended
Honeymoon Travel
By: refl
Reviewed on: 06 Jul 2018
Maddy was such a gem! She helped my now husband and I when we needed it most. We reached out to her a mere 2 weeks before we were leaving for our honeymoon. The only thing we had booked were our flights to and from Paris! She listened to what we wanted, which was a focus on food and wine, and she delivered. All the locations and properties Maddy booked for us were absolutely fabulous and very unique. Thanks to Maddy, our honeymoon was unforgettable!
Recommended
Great Travel Agent
By: davidtjr
Reviewed on: 09 Jul 2018
It was Great working with Maddy , she stays on top of things and is very good at communicating with her customers!
Recommended
Ireland and UK 2018
By: PapaFoxx
Reviewed on: 02 Aug 2018
Another unreal experience of a lifetime and as usual Maddy makes it very very special. From the room upgrades, free breakfast, great rental car rates and oh so special Hotels. Wow. Gainsborough in Bath is a solid 10+, Dromolond Castle a solid 10+, Lough Erne a solid 10+, these three make it hard on every other hotel, but Sheen Falls, Culloden Estate and Spa, were awesome also. The real surprise and new jewel in Scarlett in Cornwall. All made possible by Maddy and her wonderful guidance on where to stay. Maddy is the best, let's start planning Scotland 2019, thanks and great job Maddy.
Recommended
Extremely responsive & helpful
By: Devon C
Reviewed on: 25 Jul 2018
Maddy was wonderful to work with. She was always available to answer any questions we had, whether it was via email or over the phone. She worked with us on our destination ideas and provided suggestions for activities that were catered towards our interests. The hotels she provided were some that we may not have known about or chosen on our own, and all were fantastic! Most importantly, Maddy helped make our trip EASY! We didn't have to worry about a single thing. I cannot tell you how wonderful it was to have peace of mind about everything. Once the itinerary was finalized, all we had to do was pack and go! I highly recommend Maddy and will not hesitate to contact her again for future trips. Thank you again!
Recommended
Pebble Beach outing
By: don R
Reviewed on: 26 Jul 2018
Easy to work with and very efficient. Attentive to your needs regarding all the facets of our trip, Also followed up before our departure to make sure if we had any other requests.
Recommended
Looking Forward to the Next One
By: John
Reviewed on: 13 Aug 2018
Recently, my wife Kelly and I used Maddy to plan a short getaway in Key West. Even though the trip was not exceptionally elaborate, Maddy gave us her full attention and definitely did everything above and beyond our expectations. We will most definitely be planning a trip through her again, the only question will be how long we have to wait for our next vacation. Thanks again for everything Maddy you're the best!
Recommended
Argentina/Chile Honeymoon Review
By: Emily Maas
Reviewed on: 18 Sep 2018
Working with Maddy was one of the best decisions we made when planning our honeymoon. We decided on a destination that we had never been to before, which was overwhelming when trying to plan out our 2 week trip. Maddy's communication was prompt and professional every step of the way. We had transportation waiting at every airport and hotel, making our connections to different places seamless. Additionally, she was able to get us upgrades and free breakfasts at all of our hotels. 10/10 would recommend Maddy if you are traveling to an unfamiliar or new location - she made our travel experience easy and luxurious!
Recommended
Honeymoon in Italy/Greece
By: Alex
Reviewed on: 23 Aug 2018
Maddy was absolutely great to work with. She made the process of narrowing down which cities we wanted to visit within our two week window a breeze. The advice she offered through first hand experience was a great comfort when picking hotels and activities during our stay in Tuscany and Greece. Maddy was always quick to respond and made planning our honeymoon an enjoyable experience. We will be using her again in the future for sure!
Recommended
Maddy Review
By: Justin
Reviewed on: 03 Oct 2018
10/10 Maddy went above and beyond for us on our trip. All of the hotels were truly excellent and we loved coming back from them after our busy days. She got us upgrades at every hotel and peaches were waiting for us at our first hotel! The drivers were great and she killed it on activity and restaurant recommendations. Would recommend her to anyone and greatly appreciate all the work she put into our trip. Truly cares about her clients.
Recommended
Maddy is an amazing travel advisor!!
By: Tamara & Michael
Reviewed on: 12 Feb 2019
Maddy was the best travel advisor that my wife and I could have hoped for and we would highly recommend her! She helped make our honeymoon in the South of France absolutely perfect and we could not have been happier with the service she provided - she is extremely friendly and easy to work with, and had terrific recommendations and the "inside scoop" about everywhere we asked about. She helped make the logistics of our trip extremely easy, and it was nice being able to pull up our detailed personalized itinerary on an App while traveling. We would highly recommend Maddy!
Recommended
Eagles San Fran
By: Eagles/San Fran
Reviewed on: 29 Sep 2018
Awesome as always. Maddy had our group of 10 treated as royalty at the fabulous Fairmont in San Fran. The Room upgrades made the trip even more special. Our suite had the most incredible view of the bay and provided hours of entertainment and beauty. The freebies Maddy makes possible, bfast, and room credits really helped on our bill. Thanks a zillion Maddy, great job.
Recommended
The best travel advisor
By: Sheila
Reviewed on: 29 Sep 2018
Maddy is the best travel agent we've ever worked with. She understands what we want and goes all out to provide us with great service! Can't wait for another trip!
Recommended
BEST TRIP EVER!!
By: Erin
Reviewed on: 08 Oct 2018
Maddy planned our honeymoon for us and it was hands down the best trip we've ever been on! We went to Santorini, Athens, Florence, Positano and Rome - every hotel was beautiful and well located and the transfers were so easy and accommodating. She was awesome to work with, was always on top of everything and paid so much attention to detail! Also the perks of booking with her...free upgrades, breakfast included in each stay, champagne/wine and snacks in the rooms, spa credits...makes it that much more special. We didn't have to think about a thing because she did such a great job! We will definitely use her to plan our next trip :)
Recommended
Overall Great Experience
By: b_squared
Reviewed on: 09 Oct 2018
Working with Maddy was a great experience!! From our first conversation to discuss our budget and potential destinations, to planning the specific hotels and activities, and even checking in on us while we were on our trip, Maddy was very attentive and dedicated. She worked around our busy schedules to plan the trip with us and considered all of the input we gave her. She was very knowledgeable of all of the destinations we visited. We will definitely work with Maddy again and recommend her to our friends and family!
Recommended
California Wine Country
By: The Paweleks
Reviewed on: 13 Nov 2018
Working with Maddy was wonderful. She was very efficient in booking our travel accommodations and wine tours.
Recommended
Honeymoon Trip Review
By: Kiran Virani
Reviewed on: 09 Jan 2019
Maddy, was so easy to work with. She was always flexible and always made me feel comfortable about things I did or did not like. She was more than willing to change things to our liking and our preference. She planned our honeymoon, and I am so happy we chose her! Our trip was our favorite vacation so far. We loved the service and events she had booked for us. I would highly recommend her to friends and family!
Recommended
Costa Rica Honeymoon
By: Houston R
Reviewed on: 22 Jan 2019
Maddy made our honeymoon planning completely stress free and was able to accommodate all of our needs for our big trip. It would not have been the same without her skill set. She was even able to get the resort to throw in extras. Trip of a lifetime!
Recommended
Maddy
By: Moose
Reviewed on: 05 Feb 2019
Maddy is a wonderful advisor to work with. She really handles things efficiently and promptly. It was great to work with someone as knowledgeable on travel, lodging, accommodations, etc. as Maddy is. I received everything that was booked and mentioned, and then some! Top shelf travel advisor that gets an 11/10. Talk to Maddy for all of your luxury travel bookings!!
Recommended
Malibu Beach Inn (Again)
By: Kfoxx
Reviewed on: 07 Feb 2019
Awesome, great room, great gifts, great perks, great service. Maddy is the best. Upon our arrival we got a great bottle of wine, cookies, and fresh fruit plate. Wow, our free upgrade was outstanding and we found that room 6 is the room for us. Great job Maddy
Recommended
St. Barth's family trip
By: Caroline B.
Reviewed on: 01 Mar 2019
Maddy Foxx Moffitt recently planned our recent family trip to St. Barth's and it was perfect! We travel alot and it was one of the best vacations we have ever been on. There were 8 of us and she was able to get us a villa was right on the beach with a fabulous pool. The villa was part of the St. Barthelemy hotel so we were able to access room service and all the other hotel amenities. Maddy also planned a day boat trip to Anguilla for us and it was such a great day. She pays so much attention to detail and was so knowledgeable about the island. She has a great personality and is so pleasant to work with. She also planned my daughter's honeymoon trip to New Zealand and did a wonderful job. I would definitely recommend Maddy to my friends and family and anyone wanting to have an incredible vacation. She is the best!
Recommended
Amazeee!
By: Simon
Reviewed on: 05 Mar 2019
From the get go Maddy was absolutely amazeeee to work with. My then-fiance and I were going back and forth on where we wanted to go for our honeymoon, and Maddy was more than helpful in answering all our questions. On more than one occasion we just set up a conference call after work hours (when it was convenient for us), and Maddy had no problem staying on the phone with us and helping us out. We ended up going to Sugar Beach in Saint Lucia and could not have had a better time. First, we were greeted with an upgrade from a cottage to a villa thanks to Maddy. Also, the complementary breakfast Maddy hooked us up with was an awesome value. My wife and I couldn't stop talking about how awesome it was to use Maddy. We're Maddy clients 4 life! Thanks Mads!
Recommended
Amazing Honeymoon in St. Lucia
By: GS
Reviewed on: 12 Mar 2019
Maddy was extremely helpful in booking my honeymoon trip to St. Lucia. I requested to stay at multiple hotels and her recommendations were exactly what we were looking for. She was a true professional and displayed ample knowledge throughout the booking process. After our first discussion, she promptly followed up with several potential itineraries and creative ideas. At both hotels, we received unexpected room upgrades, free breakfast, hotel credits (which went directly to the Spa), and several other perks! I always envisioned my honeymoon to be a trip I will never forget, and Maddy's guidance made that reality. Thanks!
Recommended
Weekend trip
By: Backer
Reviewed on: 22 Mar 2019
From the honeymoon to weekend trips, Maddy never disappoints!
Recommended
Rocking nashville
By: Sheila
Reviewed on: 07 Apr 2019
Maddy is always wonderful! She is easy to work with!
Recommended
Highly Recommend
By: Ellie and Trevor
Reviewed on: 19 Apr 2019
We loved working with Maddy for our honeymoon! She exceeded our expectations and took amazing care of us at every step, even during her own travels. We love Maddy and consider her a friend after our experience with her...would recommend her to ANYONE!
Recommended
Greece Honeymoon - Athens, Mykonos, Naxos, Santorini
By: James
Reviewed on: 31 May 2019
She created a schedule for us that let us travel with ease. We planned to travel to three different islands and made many arrangements along the way, all of which were fulfilled and the rides were there on time. Maddy's help really minimized all anxiety and we were able to fully relax and trust in the schedule. There were no issues on our two week honeymoon. Everything promised was fulfilled.
Recommended
The trip of a lifetime - without any of the challenges that come with travel!
By: Allison
Reviewed on: 11 Jun 2019
Maddy worked with my husband and I to book a last minute babymoon to Hawaii for Memorial Day weekend. We typically plan our own trips, doing all the research on hotels, expeditions, restaurants, etc. on our own, but after booking with Maddy, we will never go back! We knew nothing about Hawaii, let alone with islands we wanted to visit. We were also tight on time, hoping to leave a little less than a month after initially reaching out to Maddy. She was beyond helpful, carefully listening to our preferences and suggesting ideas based on what we wanted to do while visiting the islands. Maddy also provided TONS of options for hotels within our budget as well as offering "insider tips" that she's picked up from her experience working with clients and other advisors who have been to Hawaii many times. Upon arrival in Hawaii (Maui and Lanai), we were greeted personally and felt beyond special, thanks to surprises Maddy had arranged ahead of time. Thank you Maddy for the trip of a lifetime
Recommended
Cabo-Esperanza resort
By: Jackie
Reviewed on: 10 Jun 2019
This is our second time working with Maddy. She does an excellent job of communicating and helping us find the perfect vacation! We especially loved the personal touch of the welcome card when we made it to our resort. We look forward to using Maddy again.
Recommended
Great Experience
By: Josh
Reviewed on: 17 Jun 2019
Working with Maddy was a pleasure. Whole trip went very smooth, would definitely recommend to others! Thanks Maddy!
Recommended
Italy Trip
By: Alex
Reviewed on: 18 Jun 2019
Maddy did a fantastic job and was very knowledgeable on Italy! I look forward to having her plan my next trip!
Recommended
Mizell Honeymoon - Maddy Moffitt
By: makmizell
Reviewed on: 26 Jun 2019
Amazing! Maddy was so knowledgeable about the destinations we traveled to and was always available to answer any of our questions along the way. She was very organized and planned the perfect honeymoon we had envisioned. We have already recommended her to several of our friends and will definitely have Maddy plan our future vacations!
Recommended
Great recommendation
By: Brian
Reviewed on: 24 Jun 2019
Easy and simple. She gave great options and we loved the one we choose! Nizuc resort and spa was amazing
Recommended
Italy Vaca!
By: Kanon
Reviewed on: 24 Jun 2019
Maddy was excellent!! I highly recommend her to all of my friends and colleagues. We had never used a travel agency before and probably weren't the easiest to work with, however Maddy made the process simple and streamlined. She gave us a lot of choices/options so that we could customize our trip the way we really envisioned it to be. She provided us with a great itinerary and supplied us with all of the documentation we needed for an easy, laid-back trip. We couldn't have done it without her! Thanks Maddy!!
Recommended
Maddy - Review
By: Shelley
Reviewed on: 25 Jul 2019
Maddy is amazing! Very knowledgeable about a wide selection of properties based on what my husband and I were looking for. It is clear she cares about each one of her clients, we would absolutely recommend her!
Recommended
A Wonderful Honeymoon!
By: Elizabeth
Reviewed on: 23 Aug 2019
Maddy helped my husband and I plan our honeymoon - she was so fun to work with and very accessible! We gave her a few parameters to work within and she easily suggested the most wonderful trip we could have hoped for! Her recommendations were spot on and I loved following along on her Instagram when she visited the property we stayed at! Thank you Maddy for everything!!
Recommended
FABULOUS!!!
By: Liz
Reviewed on: 01 Sep 2019
Maddy was absolutely amazing! She took on this girls' trip rather last minute, and made the vacation of our dreams! She was so easy to communicate with and very responsive! The little things that we would have never thought about--like pre-arranged private transfers from airports/ports to our hotels--we all covered perfectly. Maddy balanced our itinerary beautifully between the more adventurous active stops with the more relaxing towns. Every hotel we stayed in was stunning and comfortable, with accommodating and friendly staff. I am so thankful that Maddy planned our trip, because we would have never found these hotels and areas on our own. She is, truly, the best. I cannot recommend her highly enough!!!
Recommended
no more san fran for us
By: kfoxx
Reviewed on: 06 Sep 2019
Fabulous working with Maddy, ALWAYS. We cancelled our trip to San Fran as the city has deteriorated into a mess. Between the problem with the filth created on the streets and the political environment, we will not be enjoying one of our favorite cities anymore. But as usual, Maddy helped us find more fun, fabulous, virtuoso properties to switch our plans to,
Recommended
S. Africa Trip
By: ABC123
Reviewed on: 03 Sep 2019
Maddy was excellent. Always on top of everything and kept the trip very organized.
Recommended
Waldorf Astoria Park City, Utah
By: Ben
Reviewed on: 16 Sep 2019
Maddy makes traveling a breeze. With one call to Maddy, you can give her some ideas and parameters of what you'd like to do and where and she will come up with a great itinerary of places to stay, where to go and what to do!
Recommended
Excellent!!
By: Sydney
Reviewed on: 17 Sep 2019
Maddy was so great! Super responsive and so helpful for our trip. She got us multiple options and we were able to choose what suited us best. We arrived to the hotel and they were ready for my husband and I, plus our baby with a crib in the room and other goodies. Exactly what we needed! Will definitely be reaching out for our next trip!
Recommended
North Carolina trip
By: Jess
Reviewed on: 22 Sep 2019
Absolutely fantastic. I refuse to travel on vacation without using Maddy. In fact, every vacation we have ever taken as a married couple has been with her as we refuse not to use her services. Maddy is organized, prompt, and most of all knows us. We love that. She already knows what we would love when we start to plan a trip, which expedited the research phase of our trip. We just cannot day enough good things. In fact we have already booked another trip with her in a November
Recommended
Malibu trip
By: Sheila
Reviewed on: 23 Sep 2019
Maddy is very easy to work with! The best travel advisor that we've ever used! We will use her again!
Recommended
Malibu
By: Pete
Reviewed on: 30 Sep 2019
Wonderful to work with.
Recommended
East Coast Tour
By: KFoxx
Reviewed on: 05 Oct 2019
Fabulous, Maddy led us to Twin Farms, which is one of the finest hotels in the world in my opinion. The property, the staff, the food, the wine all made our stay there just incredible. Maddy got us upgraded from the "Dorothy Suite" in the original house dated in the 1700's,(and it is fabulous), to the Aviary Cottage, which is one of the greatest spots on earth!! Leaves changing, bike riding, hiking and relaxing, WOW Then Cliff House Maine provided an incredible ocean view for three nights, marvelous views. Once again, Maddy made our trip very very special
Recommended
Half Moon Bay
By: JT
Reviewed on: 20 Nov 2019
Maddy was very easy to work with and very accommodating. She anticipated every need assuring my experience was superior. I would highly recommend Maddy to all my family and friends.
Working with Maddy Foxx Moffitt, you will have access to:
- An experienced travel guide whom you can rely on before, during, and after the trip
- Exclusive luxury resorts and properties
- Once in a lifetime experiences
Explore with the Best
Virtuoso Advisors are constantly pushing the boundaries in unique travel experiences.
Alliance programs are unique tailored experiences exclusive to travelers working with Virtuoso Travel Advisors.
learn more
Australia
New Zealand
Thailand
French Polynesia
United Kingdom
Ireland
Italy
South Africa
Bahamas
Argentina
Mexico
Spain
Cayman Islands
France
United States - All