Travel Specialties
Interests
Independent Tours
River Cruising
Ocean Cruising
Safari
Beach & Sun
Destinations
Ecuador
Peru
Australia
French Polynesia
New Zealand
Selling Travel Since
1980
My Background
I love to travel! I have been in the business of planning memorable vacations since 1980. I love assisting clients with their dream trips all over the world.
I love to help clients' travel dreams become a reality. As a Virtuoso travel advisor, I have access to our global network of hotels, tour operators, cruise lines, private guides, and more to create personalized, customized trips for you. If you book through me, I can access Virtuoso exclusive experiences such as private shore excursions or behind-the-scenes tours, plus lots of hotel perks, such as room upgrades, spa and dining credits, and free breakfast. I look forward to hearing from you!
River Cruises, Ocean Cruises, Safari's and Custom Vacations are my specialties.
Please call me at 408-881-0371 for your next vacation.
Places I Have Traveled
Reviews and Recommendations for Debra Stern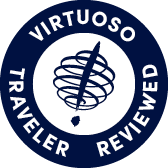 Virtuoso Verified Traveler
All reviews are from confirmed guests sharing exclusive insights
Sort reviews by
Recommended
Helpful and knowlegable
By: eileen wolk
Reviewed on: 17 Sep 2017
Always have been satisfied with the advice andservice Debra gives us.
Recommended
Flights for Poconos, Pa Trip
By: Jean of San Jose
Reviewed on: 18 Sep 2017
A pleasant experience. She is very knowledgable, organized, and efficient. She is a very thoughtful and caring human being, too!
Recommended
Travel Agent
By: Happy traveler
Reviewed on: 18 Sep 2017
It was very easy working and planning a trip with Debra. She is very knowledgeable and helpful, had many great suggestions and recommendation. Our trip occurred without one clutch. We won't hesitate to recommend Debra our friends.
Recommended
Debra Stern
By: Koko
Reviewed on: 24 Sep 2017
I have been using Debra as my travel agent for over ten years. Her work is meticulous and thorough. I have had no problem with her or with her work. I have recommended her to several friends of mine and have no hesitation in doing so in the future.
Recommended
Tennessee
By: Cory
Reviewed on: 27 Sep 2017
Working with Debra is great. She does a great job of taking care of everything.
Recommended
Rendezvous on the Seine
By: Marion
Reviewed on: 29 Sep 2017
Debra shows a personal interest in the type of vacation you're interested in. She makes herself available when questions arise. I always feel comfortable that she covers all bases and my vacation will go as planned as far as she can control.
Recommended
Rocky Mountaineer
By: Ntraveler
Reviewed on: 04 Oct 2017
Debra is great; professional, detail-oriented, cost-conscious, friendly and very knowledgeable.
Recommended
Debra
By: P
Reviewed on: 15 Oct 2017
Smart, experienced, great advice, and, in one word, wonderful.
Recommended
Switzerland Trip
By: Jim Wagner
Reviewed on: 09 Oct 2017
From our first discussions of this trip and after our visit to Debra's office in San Jose, we felt a comfort that we were with someone that understood our desires of how this trip should play out. Now that we're home, we realize how much effort Debra put into seeing that our accommodations were mostly above of our expectations, our travel connections were all on time and her advice of things to see and do added such a pleasure to our travels. Couldn't have been happier with the results of this trip.
Recommended
Outstanding
By: DeeDee
Reviewed on: 10 Oct 2017
We have used Debra over the years. She is extremely organized, knowledgeable and detail oriented. Have recommended her to several friends.
Recommended
Camino
By: pattycakes
Reviewed on: 16 Oct 2017
Absolutely wonderful,she is extremely knowlegeable and professional.
Recommended
great review
By: jag
Reviewed on: 17 Oct 2017
as always Debra is great to work with. She knows just what I'm looking for and keeps me up to date on any changes to my trips. I consider Debra not only my travel agent but a friend
Recommended
Debra's The Best
By: cookie
Reviewed on: 11 Oct 2017
Debra Stern is a real professional trip advisor. She knows all the ins and outs of travel and is helpful all the way through any trip we have taken. She always gets us the best deals and looks out for us. I highly recommend her to any traveler in search of a top notch travel agent.
Recommended
Great trip
By: Star
Reviewed on: 11 Oct 2017
Debra is great. We have used her multiple times. Every experience has been excellent. Her attention to detail and her familiarity with various options makes her a valuable travel advisor.
Recommended
Viking River Cruise, Amsterdam to Switzerland
By: Jenwren
Reviewed on: 17 Oct 2017
Fantastic! She's on top of, or ahead of, every detail. Very organized and thorough.
Recommended
Hawaii 2017
By: FionaK
Reviewed on: 16 Oct 2017
Debra is fantastic! She made sure our trip was exactly what we wanted. I have used Debra several times in the past and will definitely use her again in the future.
Recommended
Services provided
By: JeanC
Reviewed on: 04 Nov 2017
Overall, service was good; but not quite at level of previous service. For one, our return flight was changed and we weren't notified until we saw it on our final travel documents which arrived just about 1 week before our departure date. We were routed through Chicago instead of Philadelphia (as I recall). It seemed a better connection as far as useful time for us; but we later noticed that we needed to go from Terminal 2 to Terminal 1 at O'Hare. We had to really hustle to make this flight. We also had to change our transfer pick up time to make the best use of our vacation time because of the flight change. Overall, it was a great vacation--just not as perfect as our previous cruise vacation!
Recommended
2017 Provence and Paris trip
By: Bruce S.
Reviewed on: 06 Nov 2017
We have worked with Debra for 8 or so European trips for my wife and I or for as many as 10 of our family members. Debra is a perfectionist, all have gone exactly as planned with absolutely no unpleasant surprises. She is pleasant, thorough, knowledgeable and a true professional. We look forward to working with Debra for any of our future travel needs.
Recommended
Hawaii-Maui Trip
By: Arlene
Reviewed on: 14 Dec 2017
Excellent. We have used Debra for 17 years for our travel needs, and she always works within our budget to create a wonderful vacation.
Recommended
Ray & Joan Flores
By: Ray
Reviewed on: 10 Dec 2017
Trip coordinated by Fred Smith, Personal interface with Debra was very satisfactory.
Recommended
Celebrity cruise
By: Koko
Reviewed on: 15 Jan 2018
She is easy to work with, proficient, and meticulous. She responds promptly whenever I have questions or concerns regarding our trip. She presents us a number of options that we can choose from and her suggestions are almost always right on the mark.
Recommended
A Jewel of a Travel Professional
By: Frank
Reviewed on: 12 Jan 2018
Having flown millions of miles and visited six continents over a 50+ year period, I can lay claim to be an experienced and discerning traveler. It was a joy to work with Debra in planning a forthcoming trip and found the experience absolutely delightful. Debra is unquestionably a consummate experienced travel professional who is very knowledgeable as to how to put these itineraries together. Importantly, she also demonstrates the attention to detail that is critical in minimizing the ways in which her clients could experience difficulties which is an invaluable service not too frequently encountered.
Recommended
Laos
By: LLR
Reviewed on: 07 Feb 2018
Debra has been consistently professional with the several occasions she has helped me.
Recommended
Aus.NewZealand
By: Cory
Reviewed on: 02 Feb 2018
As always Debra was helpful and efficient in helping us plan our trip.
Recommended
Debra Stern
By: Nanni
Reviewed on: 13 Feb 2018
Debra is absolutely awesome. Always exceeds our expectations and goes out of her way to make our travel extraordinary. She is the BEST!!!
Recommended
Patagonia
By: Bob S
Reviewed on: 01 Mar 2018
Debra has always been most efficient and responsive to any questions. Trip proceeded with no complications or interruptions
Recommended
Work with Deb
By: Lance
Reviewed on: 22 Feb 2018
Always professional and on top of issues. Helpful & creative in how to get a good travel bargain.
Recommended
Review of Advisor
By: I
Reviewed on: 09 Mar 2018
Debra is responsive and easy to work with. We have found her helpful suggestions have been helpful to us. She has helped plan our last 5 trips.
Recommended
Debra Stern is the Best Travel Agent EVER
By: pat
Reviewed on: 20 Mar 2018
Working with Debra Stern is an absolute delight. I have recommended Debra to other friends and they totally concur. From the planning stage to the arrangements to the travel documents, Debra is helpful, pleasant, and efficient. For me, part of the fun of travel begins with my conversations with Debra.
Recommended
Debra Stern - The BEST
By: Rose
Reviewed on: 28 Mar 2018
Debra is a true professional that was able to help us with whatever questions or needs we had. I had an injury on our cruise ship and she arranged for a wheel chair at the airport for me. We have been using her services for several years. Her expertise can't be beat. She is organized and methodical. When our documents arrive, they are complete. She adds a special touch with luggage tags that include the ships information and what cabin we are in. I highly recommend Debra for any travel needs.
Recommended
Indochina & China trip
By: Laurie
Reviewed on: 07 Apr 2018
We have used Debra twice now for month long trips, combining two A&K tours. Debra was great answering all our questions and concerns about traveling in certain areas, time of year to go, immunizations and visas. She searched for the best airfare connecting trips and to and from home. She has traveled a lot herself. She has always been very responsive in returning phone calls and answering email.
Recommended
Europe 2018
By: guy
Reviewed on: 16 Apr 2018
wonderful and helpful
Recommended
Best travel advisor
By: Sato
Reviewed on: 23 Apr 2018
As always Debra was great to work with and was her usual efficient and helpful self. Everything went very smoothly and all details were covered. We hope to keep using her for all our travel needs.
Recommended
Extra Mile With a Smile
By: Halcyon Days
Reviewed on: 22 Apr 2018
Debra makes travel easy...researches trips that never happen, jumps in to assist with emergency medical, takes charge of every detail. And through all this, she is unfailingly pleasant, innovative at planning and a friend besides!
Recommended
Cruising the Land of the Rising Sun
By: Bonnie
Reviewed on: 26 Apr 2018
Ms. Debra is very to easy to work with - she takes every possible step of the trip; from when you leave your home, to airport, to getting on the plane, to your final destination and return to your home, like she would be traveling on her own trip! She listens to what you want to get out of each trip and then makes sure you are well taken care of. She is like an angel on your shoulder!
Recommended
Amazing trip to Ecuador and Peru
By: PK Larson
Reviewed on: 11 May 2018
Debra was a perfect advocate for us. Her thoughtfulness, and attention to details, made for seamless travel and a magical trip. To be honest, this trip was our largest purchase, after our home and two cars, and we were anxious about the cost. Would this trip be worth it? Thanks to her help, it was definitely worth it! She helped us balance our desires with our budget and still created something amazing.
Recommended
Debra
By: Pat
Reviewed on: 14 May 2018
Planning a trip with Debra is always a delight, and I can relax knowing that all details will be expertly and efficiently finessed.
Not Recommended
Nightmare
By: Kathleen Lynch
Reviewed on: 11 Jun 2018
Horrible from beginning to end! She failed to assist us when the cruise company downgraded us from a balcony to an inside cabin stating that it was due to a computer glitch . When we cancelled for medical reasons she sent us a verification letter that contained another clients information and "blew it off" when I called her about it. She was not helpful with submitting the information to the Insurance Co and failed to submit Direct Travels information with the packet to the insurance co. This required my personal trip to the travel agency to ensure that it was faxed. I would NEVER recommend her or the agency to anyone.
Recommended
Great travel professional
By: Jls
Reviewed on: 14 Jun 2018
She is great at finding the perfect flights.
Recommended
Great agent
By: Cubano
Reviewed on: 24 Jun 2018
Have worked with Debra before and she's extremely helpful and professional, planned a great trip!
Recommended
Debra Stern, Direct Travel
By: joycesw
Reviewed on: 07 Aug 2018
We appreciate Debra's attention to detail and her knowledge of the expectations we have for our trips. She is quick to respond to our questions and concerns whether by email or phone. It gives us a sense of comfort to know we have a travel agent who understands our travel needs and works hard to make each of our trips outstanding! We have recommended Debra to our friends who also find Debra's expertise and caring style invaluable!
Recommended
Working with Debra is wonderful!
By: LF
Reviewed on: 28 Jun 2018
Debra makes planning travel a breeze. She is very knowledgeable and patient along the whole process. (We tend to be all over the board when we start the planing process and this never seems to bother her.) This was our 3rd (maybe 4th) trip planned by Debra and there was never any issues. She is easy to get a hold of and if she is not available, she responds in a very efficient timeframe.
Recommended
Thank You
By: Travel
Reviewed on: 11 Jul 2018
Debra was great to work with. Tge train drom London to Paris was so easy to travel on.
Recommended
Oceania Baltic Cruise
By: Denny & Stacy
Reviewed on: 08 Jul 2018
Excellent, as always!
Recommended
Debra
By: pat
Reviewed on: 19 Jul 2018
As per usual, working with Debra on travel planning was a delight. She is always both efficient and gracious, and those two traits don't necessarily exist together.
Recommended
Expert knowledge with great attitude!
By: Gregimal
Reviewed on: 17 Jul 2018
Debra's passion for travel is evident every time you speak with her. The personal experience she has gained by travelling all over the world ensures very accurate and informative advice. She really finds the hidden gems out there! And you will love working with her because she is funny and perceptive. Best of all, she is reliable and has always been ready to step in and help when the airlines and hotels inevitably screw up. Kudos Debra!
Recommended
Debra Stern review
By: Gerry
Reviewed on: 30 Jul 2018
Fabulous! Debra took care of every detail. We knew exactly what to expect every step of the way!
Recommended
Vacation of a lifetime
By: Msbfix
Reviewed on: 30 Jul 2018
Debra helped us to target the right vacation by reviewing several options. She was on top of everything, anticipating each deadline and taking care of all the details. Outstanding service, above and beyond to give us the trip of a lifetime.
Recommended
Alaskan Cruise
By: Shootie
Reviewed on: 10 Aug 2018
Debra, has been so helpful and made our cruise vacation a true pleasure. In our past cruise vacations we used Debra's arrangement skills, she's amazing.
Recommended
Debra Stern, Travel Expert
By: Love2travel
Reviewed on: 11 Aug 2018
Debra was patient, informed and helped us explore options on our recent trip to Alaska. She is very well informed and educated on the options, pros and cons, and styles offered by various cruise lines and travel partners. She helped us coordinate among other friends (that she did not represent) on our Alaska adventure and gave us very good service.
Recommended
Responsive
By: Mama coco
Reviewed on: 07 Sep 2018
Very enjoyable, and very responsive to any questions.
Recommended
Debra Stern
By: JB
Reviewed on: 10 Aug 2018
It was great working with Debra. Her follow through was excellent. We appreciated her clear lines of communication and timely updates.
Recommended
Agent
By: F
Reviewed on: 07 Aug 2018
Debra travels quite a bit and is not always available to work with
Recommended
China trip, July 21 - Aug 4
By: angelo
Reviewed on: 15 Aug 2018
Debra was very helpful with the logistics of my trip - airplane flights to & from Beijing - obtaining my visa in a timely manner - and listening and helping me with any concerns (an 81-year-old great-grandma with not much overseas travel experience) - BTW, the trip to Beijing was great; many interesting sights, experiences, and best of all, meeting some of my son's colleagues & friends while in Beijing. Thank you, Debra!
Recommended
Iceland - Land of Fire and Ice
By: Bonnie
Reviewed on: 15 Aug 2018
Debra has every detail from start to finish handled! From getting to the airport, to being at the correct gate, to whom meets you after getting off the plane, and then on to your hotel or cruise. If excursions have been selected, Debra makes every effort to let you know what to expect on the excursion. Unfortunately she can't do anything about the weather!
Recommended
Debra Stern
By: Nan
Reviewed on: 23 Aug 2018
Debra is a joy to work with. On top of everything - anticipates our every need. Is a JEWEL.
Recommended
Debra
By: bessie
Reviewed on: 27 Aug 2018
Debra is always responsive and gives great travel tips
Recommended
Barcelona/Mallorca Trip
By: Margarita_and_Anne
Reviewed on: 26 Aug 2018
Debra helped us to plan and organize our Spain trip; as it was the first time my wife and I were planning such a substantial trip together, her expertise, knowledge, and organization were beyond helpful. She booked and coordinated our flights, set up travel insurance, and provided us with guidance regarding Global Entry and other travel programs that made our airport experiences so much smoother! Debra is patient (we definitely took a while to figure out our plans!), warm, kind, and supportive, and her travel experience was invaluable to our planning. I would highly recommend her services to anyone planning travel; her assistance takes the stress and challenge out of planning, allowing you to just enjoy your vacation!
Recommended
Debra Stern is Wonderful
By: Mary K
Reviewed on: 05 Mar 2019
She is amazing She always pulls together the pieces that I didn't know that I needed I could have booked the cruise and air myself, but she knew I would need accommodations in between, she knew where to set that up, she negotiated better prices than I could have
Working with Debra Stern, you will have access to:
- An experienced travel guide whom you can rely on before, during, and after the trip
- Exclusive luxury resorts and properties
- Once in a lifetime experiences
Explore with the Best
Virtuoso Advisors are constantly pushing the boundaries in unique travel experiences.
Alliance programs are unique tailored experiences exclusive to travelers working with Virtuoso Travel Advisors.
learn more
Ecuador
Peru
Australia
French Polynesia
New Zealand
Iceland
Kenya
South Africa
United States - Hawaii
United Kingdom
France
Italy
Ireland
Spain
Antarctica