Amanda Watkins
Austin, United States
Travel Specialties
Interests
Ocean Cruising
Family Travel
Hotels
Beach & Sun
Adventure
Destinations
United Kingdom
Mexico
Bahamas
United States - All
Italy
Selling Travel Since
2016
My Background
Amanda Watkins has been collecting travel experiences since the summer of her eleventh year when she spent a month in Oslo, Norway as part of a Children's International Summer Village. While her path led her to law school and a career as an attorney, Amanda found her way back to travel. Now, she and her husband enjoy exposing her three young children to the wonders of travel and adventure. They reside in Austin, Texas.
Some of her favorites travel experiences include: overwater bungalows in Tahiti, hiking through Cinque Terrre, river cruising in Amsterdam, the moving experience of standing on the Normandy beaches, dancing and dining in Cartagena, Colombia and a bucket list family trip to a luxury lodge in Alaska.
Amanda is passionate about making dreams a reality for her clients. Please contact Amanda directly.
Places I Have Traveled
Reviews and Recommendations for Amanda Watkins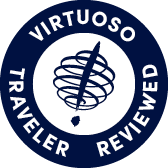 Virtuoso Verified Traveler
All reviews are from confirmed guests sharing exclusive insights
Sort reviews by
Recommended
Very thorough and responsive!
By: stkincheloe
Reviewed on: 12 Nov 2016
Amanda did an awesome job in thoroughly planning and executing our trip details! Everything went as planned and she even had some nice treats awaiting our arrival! Amanda is very responsive and works hard to ensure all details are completed to your satisfaction. Amanda is knowledgeable and strives to meet the every need of her client!
Recommended
Thanks Amanda!
By: Cathy
Reviewed on: 23 Jan 2017
So easy be helpful
Recommended
Thanks Amanda!
By: tsbatx
Reviewed on: 30 Jan 2017
Amanda made our travel so simple - it was great to turn over all the booking and details to her. I will definitely use Amanda again!
Recommended
New Orleans/Watersound Beach Florida
By: Kgussio
Reviewed on: 24 Apr 2017
Amanda made the process so seamless and easy! We had a great trip and we will definitely be using her again very soon!
Recommended
best trip!
By: Tbarn
Reviewed on: 26 Mar 2017
She was easy to work with and made sure we had a great trip! Would highly recommend!
Recommended
Awesome service!
By: Stkincheloe
Reviewed on: 24 Apr 2017
Amanda is superb at handling your trip bookings! She's thorough and has great follow-up! She arranged our dinner reservations and even arranged two great room upgrades. We were spoiled with spa and restaurant credits. Amanda followed up to make sure all was well and asked for feedback. She handles every detail professionally.
Recommended
Excellent advice!
By: Hbn
Reviewed on: 01 Aug 2017
Amanda has planned several trips for us and has suggeted the perfect activities and places to stay for whatever group we have been with--from all girls to family vacations to mother-daughter trips. I highly recommend using Amanda for planning your next trip. She has suggestions you might not find online and has local connections at most destination who can provide insight that only locals can! Thanks Amanda for our great vacations so far and we look forward to more!
Recommended
Fabulous!
By: Erin
Reviewed on: 06 Jul 2017
Such a treat to have Amanda on board to help us plan our trip to SF! I don't know if I'll travel again WITHOUT using her services!!!!!! Was especially grateful for her time getting me connected, in advance, with our hotel concierge regarding local plans and dinners. Wonderful!!
Recommended
Rome, Naples and the Amalfi Coast
By: Erin
Reviewed on: 20 Jul 2017
It was the easiest most helpful experience and I am so thankful that we had her on our side for planning our trip. Everything she helped me plan turned out to be perfect- from the drivers, to the restaurants, to the tour guides.....just wonderful!! Amanda is lovely- she is kind, smart and she gets back to you really quickly. I have recommended her to help my mother in law plan our Ireland trip and I cannot wait to work with her again!
Recommended
Croatia!
By: Kane
Reviewed on: 10 Aug 2017
We had the the most amazing trip to Croatia with Amanda's help! The private transfers, dinner recs, excursions and hotels were amazing! She really Customized a fantastic itenaray!
Recommended
Weekend in Vancouver
By: Iga
Reviewed on: 11 Aug 2017
Amanda is just awesome!! We have worked with her a number of times already and once again she is on top of everything! I have been to Vancouver before so I knew what kind of experiences I wanted for the weekend with my daughters. Amanda got us a great room at the Fairmont Waterfront with all the usual Virtuoso perks. Thank you again and again!!
Recommended
Trip to Sorrento
By: Claire
Reviewed on: 21 Sep 2017
Amanda was fantastic to work with. She was prompt, responsive, knowledgeable and very professional. She suggested some excursions and tours and her suggestions were perfect. She found us a fabulous hotel in a great location. Amanda made our entire trip easy and memorable. I will definitely recommend her services to friends and use her again. First rate!!
Recommended
Great Family Weekend in NYC
By: Erin
Reviewed on: 15 Oct 2017
Amanda recommended and booked The Benjamin for our quick Family trip to Manhattan! The location was excellent and this hotel was perfect for us (parents and two school aged kids!). The Benjamin staff was very accommodating and the room and amenities were lovely.
Recommended
A Anoka in Jamaica
By: Iga
Reviewed on: 14 Nov 2017
Amanda is fantastic to work with. She's very thorough and follows through almost immediately. She's very professional but I know that she's always looking for a great experience for me.
Recommended
Calistoga
By: Bren
Reviewed on: 14 Jan 2018
Amanda planned a wonderful hotel for a Ladies Birthday celebration to Calistoga! Thank you Amanda !!
Recommended
Another amazing job by Amanda
By: Stkincheloe
Reviewed on: 25 Feb 2018
Easy and effortless! She understands our needs and caters the trip details to them. She thinks of arranging the little things like having the St Regis deliver my son a small die cast car as he was on a trip to go view the Tesla Factory as a gift.
Recommended
Amanda is wonderful!
By: TSB2510
Reviewed on: 22 Mar 2018
We LOVE Amanda! She has wonderful suggestions; is very flexible; and has provided us with the most memorable vacations of our lives. We travel with our kids - ages 7, 9 and 11 - and before we used Amanda, vacation felt like work. Now, it feels like vacation. She takes care of everything! I love having our itinerary each day - even though we made the choices of what to do (from her wonderful suggestions), it feels so easy to glance down and see what's on the docket for the day. All transportation and other matters are taken care of. She thinks of everything. I HIGHLY recommend working with Amanda. We love her!
Recommended
Interior Mexico Family Fun
By: Kane
Reviewed on: 23 Mar 2018
Amanda has planned two trips for me and I can't recomend her enough! The first was a romantic couples get away to Croatia and this was a family of 4 traveling to interior Mexico for Spring Break! The planning and calls ahead of time to assure she understood our whole family's needs in the trip we're great! We felt completely safe and had a blast! One mid/trip email to Amanda with questions were answered quickly despite her traveling too! She alleviated the of stress in planning with just the right amount of luxury and adventure.
Recommended
Thoughtful and Thorough
By: K & D Bartley
Reviewed on: 23 Mar 2018
Amanda took the time to hear what we wanted out of our travel adventure and she catered our trip to those desires. And we were especially grateful because we really had so few actual plans but she still made those very few plans just perfect. Loved her insight and knowledge and highly recommend her to anyone planning their next adventure.
Recommended
Amanda
By: Aeb
Reviewed on: 05 Apr 2018
Amanda was extremely responsive, flexible, easy to work with, friendly. She tailored our trip exactly to our needs as a family. I would work with her again in a heartbeat.
Recommended
Fabulous trip-glad to have the help
By: Sealions
Reviewed on: 06 Apr 2018
She was great. Very helpful.
Recommended
Great Service
By: Will
Reviewed on: 30 Apr 2018
Amanda did an Exceptional Job arranging flights, pickups, and hotel accommodations!!!
Recommended
DC trip
By: Nancy
Reviewed on: 13 May 2018
She was extremely helpful in planning our trip and making the best arrangements for us.
Recommended
Caymans adventure
By: HN Austin
Reviewed on: 09 Jul 2018
Thanks to Amanda for another amazing trip!! We absolutely loved the hotel she suggested and the highlight of our trip was a private boat outing that she arranged for us. Our guide knew exactly where and when to have the best stingray and starfish experience and we loved our lunch at a hidden beachside cafe.
Recommended
Always there to help!
By: stkincheloe
Reviewed on: 11 Jul 2018
Amanda takes the time to understand her client's needs and caters to them. She is responsive and thorough. She will take good care of you!
Recommended
Asia
By: Iga
Reviewed on: 18 Jul 2018
As always, Amanda was fantastic to work with! Gave us great options on our hotels choices and activities. The hotels she had helped booked both had a welcome gift and note for us which made us feel special!
Recommended
Chicago Trip
By: Molly
Reviewed on: 13 Jul 2018
Amanda did an outstanding job. She is very knowledgeable and always responsive. Looking forward to planning our next trip very soon.
Recommended
Great spot!
By: Erin
Reviewed on: 31 Aug 2018
Thank you to Amanda and her colleagues for making our QUICK trip to LA amazing! The London was great....we were upgraded! And cookies and sparkling water arrived at the room (just after we did)! The rooftop pool and bar were outstanding. Just what we needed.
Recommended
Trip to Italy
By: Sandy
Reviewed on: 16 Sep 2018
Amanda was a joy to work with. She was always available to answer questions for first time nervous travelers. She listened to us and gave us the perfect trip. A beautiful welcome bottle of champagne in our room in our first city was a real treat. I recommended her to some travelers we meet on our journey and hopefully will use her many more times in the future.
Recommended
Easy To Work With
By: Mandie
Reviewed on: 13 Oct 2018
Amanda was very easy to work with and has excellent communication skills. She helped me plan a getaway for my mother's birthday weekend and made sure to communicate with the property where we stayed to ensure we had special perks and surprises upon our arrival. I look forward to working with Amanda again soon!
Recommended
Perfect-as usual
By: Erin
Reviewed on: 22 Oct 2018
Amanda - where have you been my whole life? I'm so glad you've become a travel advisor - I love love love working with you. Cross your fingers that I can talk Taly into a Costa Rican adventure, soon. Also, we are thinking women's World Cup in France next summer......
Recommended
Iceland Adventure
By: ROBIN
Reviewed on: 12 Nov 2018
Amanda was great to work with and planned an amazing week in Iceland exactly how we wanted it! She booked us a variety of unique places to stay that were all great in their own special way. Each "adventure" she planned for us was a terrific experience. All bookings/excursions ran smoothly and her travel App was helpful. Overall, we had a great vacation and will definitely use Amanda for future travel.
Recommended
Working With Amanda
By: Spike
Reviewed on: 01 Dec 2018
Amanda was attentive and responsive. Our trip was complicated by the fact that we had 5 families with 10 couples and 3 college young adults and 7 children from age 6 to 14. Logistics were difficult because each family started from a different city. Amanda worked to keep the trip within our budget and accomplished our goal.
Recommended
Excellent Individualized Service and Extras
By: LS
Reviewed on: 11 Dec 2018
Amanda provided us with excellent service from the moment we contacted her. We were not sure of where we actually wanted to go, so she gave us a proposal with several different options based on our travel preferences (e.g. family-friendly, outdoor activities, nice accommodations). She chose the perfect options! Once we decided on our destination, she was able to provide extras (e.g. last night included, spa credit, breakfast included daily). Not only did she touch base with us prior to the vacation by sending us updates and options available at the resort, but she made sure we were taken care of during our stay. Amanda is knowledgeable, friendly, and provides tailored choices for travel based on your family's (or your individual) preferences. We highly recommend her!
Recommended
Buenos Aires
By: Kathy
Reviewed on: 11 Mar 2019
She did a great job and matching our interests and an itinerary. We were very happy with the recommendations that she made and would definitely use her again.
Recommended
Awesome service
By: kashacb@gmail.com
Reviewed on: 28 Mar 2019
Amazing. Very well organized.
Recommended
Everything I hoped for
By: bashuck
Reviewed on: 11 Apr 2019
Amanda did a great job handling our reservation. She was quick to reply to emails and we were very happy with our room upgrade along with the free breakfast and other benefits we were offered. La Cantera is a great property worth visiting. Thanks Amanda!
Recommended
London
By: JB
Reviewed on: 22 May 2019
Amanda makes it very easy to work with her. She has a 30 minute intake session so she can understand the travel style of your family, hobbies, interests, travel goals, etc. She provided a lot of options, moved quickly and was very responsive. She came with great ideas and solutions.
Recommended
Amanda Watkins' Review
By: Lester
Reviewed on: 23 May 2019
Excellent. Always available. Worked after hours to update late itinerary changes. Very helpful.
Recommended
A Great Travel Agent for a Destination Wedding
By: Katy
Reviewed on: 28 May 2019
Amanda was knowledgeable, responsive, & easy to work with. She did a great job organizing & coordinating our daughter's destination wedding to Cancun. She initially investigated several resort options based on our preferences & then served as the key contact for the resort/wedding contract. She handled all the travel arrangements, which made it easy for our guests to plan & travel to Cancun, without any glitches. I would strongly recommend her to serve as your travel agent for a destination wedding or group trip.
Recommended
Great trip!
By: Phil C
Reviewed on: 01 Jun 2019
She listened to our outline of where we wanted to go, our budget and what kinds of experiences we were looking for. She created a unique customized itinerary for us. People were also readily available to make changes that we wanted during the trip. Excellent work on Amanda's part.
Recommended
St Lucia
By: Dana
Reviewed on: 28 Jul 2019
Wonderful! I was anxious about traveling out of the country with my two teenagers and my parents without my husband but she had everything lined up the minute we landed in St Lucia. She was helpful with planning activities, as well as lining up dinner reservations. Our favorite day was the catamaran cruise down the western side of the island to visit the mud baths and go snorkeling
Recommended
Awesome!
By: AWS
Reviewed on: 15 Jul 2019
Amazing. She fulfilled every detail to a tee- from transportation to activities
Recommended
Lost Creek Ranch/Family Trip
By: Cita
Reviewed on: 29 Jul 2019
Our five night stay at Lost Creek Ranch (WY) in July 2019 was the best! Amanda Watkins' help was invaluable in planning a trip for our 16 family members. I enjoyed working with her from start to finish! She answered every question as they arose from different family members.
Recommended
Summer Trip 2019
By: Erin
Reviewed on: 03 Aug 2019
Perfect! Amanda is so helpful and on top of things. I love working with her! Everything she planned for our trip to Greece and Croatia was amazing and the tour guides and drivers she connected us with were the nicest of people. The hotels she found for us were stunning and we could not have loved them more. We absolutely loved every minute of our trip.
Recommended
Amazingly easy
By: Heather
Reviewed on: 18 Aug 2019
Amanda was quick, knowledgeable, and personal with my weekend getaway!
Recommended
Italy
By: Adam
Reviewed on: 17 Aug 2019
Everything was where it was supposed to be when it was supposed to be . Logistically impressive. Suggestions were on point. Best vacation I've been on. Will use amanda going forward
Recommended
Peru
By: Jen
Reviewed on: 20 Sep 2019
It was fantastic! She provided wonderful recommendations from the hotels, to execursions to restaurants. Made the trip easy and enjoyable from beginning to end! Amanda in a short amount of time has come to understand our style of travel and really done a great job to build trips that match. This is our second trip with her this year!
Recommended
Discovery in Santa Barbara
By: Ron
Reviewed on: 16 Sep 2019
Excellent. She was imaginative, resourceful and very competent. She found excellent restaurants, arranged a magnificent C. Valley wine tour and scheduled nice hotels. She listened to what we thought we wanted but provide so much more.
Recommended
Breelands in Florence
By: Breelands
Reviewed on: 27 Sep 2019
So easy to work with Amanda! Together we planned and enjoyed the trip we envisioned with just the right balance of being on the go and R&R. All major details were anticipated and planned for our ease but left plenty of room for spontaneity. We're already thinking ahead to our next trip - to be planned with Amanda of course!
Recommended
Trip to France
By: Jim
Reviewed on: 03 Oct 2019
Amanda was very organized and professional. The hotels and guides were very good and it was a fantastic trip.
Recommended
First class advisor!
By: Laura
Reviewed on: 06 Dec 2019
I just took my 4th trip planned by Amanda Watkins. You will be blown away with her attention to every detail and the upgrades! Oh the upgrades! This was a Family trip and her recommendations, hotel choices and excursion planned were highlights for the entire family.
Recommended
Cancun
By: Steve
Reviewed on: 10 Jan 2020
Great. She planned a trip to Cancun for our family of 6 adults and 4 children. The recommendation of the Hyatt Ziva was perfect. Amanda's knowledge of the area, hotels and things to do are beyond the typical travel agent.
Recommended
Awesome trip
By: Leah
Reviewed on: 05 Feb 2020
This trip was wonderful. I needed help planning because the choices were overwhelming for me. She made it so easy and her recommendations and suggestions were perfect. I would absolutely recommend her and will be using her services again!
Working with Amanda Watkins, you will have access to:
- An experienced travel guide whom you can rely on before, during, and after the trip
- Exclusive luxury resorts and properties
- Once in a lifetime experiences
Explore with the Best
Virtuoso Advisors are constantly pushing the boundaries in unique travel experiences.
Alliance programs are unique tailored experiences exclusive to travelers working with Virtuoso Travel Advisors.
learn more
United Kingdom
Mexico
Bahamas
United States - All
Italy
French Polynesia
Canada
Costa Rica
France
Cayman Islands
British Virgin Islands
Turks And Caicos Islands
Belize
Ireland
Cuba