Carissa Gulyas
Waterbury, CT United States
Travel Specialties
Interests
Adventure
Beach & Sun
Yacht Charter
Culture, History & Arts
Meeting & Incentive Travel
Destinations
Turks And Caicos Islands
Spain
Italy
Dominican Republic
Mexico
Selling Travel Since
2014
My Background
Hello! My love for travel has brought me to the best in my industry, Virtuoso, so that I may help to personalize and get the most out of each trip you take. When we work together it's important for me to know what yours and everyone traveling's interests are, what's on your bucket list, what experiences do you want to have? The more information I have helps me create a unique, amazing, un-googleable itinerary.
My luxury, boutique agency specializes in group travel for corporate incentive/team building groups, destination weddings, milestone celebrations and small & large yacht charters. I even help others "create" their own group - wine themed, golf, food, etc and help the group leader have an extra revenue stream while traveling for free. Let's chat!
I am always available for questions or for any assistance needed. I love what I do and I hope that shines through when we work together. I can't wait to hear about your future travel ideas and help you cross them off your travel list! Check out my website for more information www.yourwishtravelco.com.
IG - @yourwishtravelco
Carissa
Places I Have Traveled
Reviews and Recommendations for Carissa Gulyas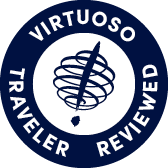 Virtuoso Verified Traveler
All reviews are from confirmed guests sharing exclusive insights
Sort reviews by
Recommended
Great trip
By: Marrick
Reviewed on: 01 Feb 2017
Carissa was always extremely pleasant and informative. She always answered my emails or texts right away. She was always easy to talk to and professional. I trusted her opinion and her advise. Our trip was fantastic thanks to carissa
Recommended
Rockstar!
By: Pvbroc
Reviewed on: 02 Apr 2017
She was lovely....efficient, with great input, great ideas and great energy. Would highly recommend for well heeled travelers.
Recommended
Perfection to Paradise
By: Markis
Reviewed on: 01 Apr 2017
This was one of the best experiences my wife and I have had. We travel quite a bit, for both work and personal, and the attention we received from Carissa was unmatched. Carissa truly listened to what we wanted, read between the lines and made thoughtful suggestions at evey single turn. Every piece of the trip was seamless and she checked in with in a thoughtful way to ensure we had all we needed. My wife and I could not be happier with the resort we ended up with, the excursions we chose and the overall experience from start to finish. I will reach out tinCarissa for any and every need going forward and have already began encouraging my family, friends and colleagues to connect with her as well.
Recommended
Very helpful
By: Travelover
Reviewed on: 25 Jul 2017
Carissa has high energy and was very responsive and adaptable to our needs. She gave us peace of mind knowing we had a lifeline should anything go wrong. She spent a lot of time researching and planning day trips from our base which included travel times and maps. She added nice touches along the way which made us feel welcome and cared for in a foreign country. Even after the trip she welcomed us hone and help us dral with sone pending follow up issues. She was a pleasure to deal with.
Recommended
Birthaversary
By: Markis & Lise
Reviewed on: 06 Aug 2017
Absolute perfection. My wife and I celebrated our birthdays and anniversary with a trip and it was flawless. It covered 3 states, several flights and multiple activities (day and night). It literally could not have been better.
Recommended
Amazing Experience!!
By: Maryann
Reviewed on: 06 Aug 2017
I could not be more pleased with my experience with Carissa! She was there to help out when we had complications with our flight and made sure that things were straightened out and made new arrangements for our trip. She is prompt and truly makes you feel like vip! Carissa is amazing!!
Recommended
The best travel experience ever
By: Sherry
Reviewed on: 19 Sep 2017
Carissa is the most professional, sincere, and talented travel planner that I've ever worked with. She made the planning so easy for us. It was perfectly planned and executed. The app that she provided to track our trip was wonderful and gave us instant contact to her throughout our trip. I feel that Carissa always goes above and beyond the call of duty. Knowing this was our honeymoon, she made special arrangements for us at restaurants and worked with our friends and family to have champagne waiting for us at various places. This was the most incredible trip I've ever had, and I will most certainly use Carissa for any future travel. I've recommended her to everyone. People just don't understand the value of hiring a professional to work with in your travel planning, and I'm hoping to change that by promoting Carissa continually.
Recommended
DR Switch To Cabo
By: Adonte`
Reviewed on: 26 Sep 2017
Carissa was absolutely the best. Once we told what we wanted out of our trip, Carissa was able to present us with multiple options. If we had any questions, her responses were prompt and knowledgeable. Carissa really impressed us when our initial trip had to be cancelled due to Hurricane Irma. Carissa was able to find and reschedule our trip in less than a week. Carissa exceeded our expectations and we look forward to planning other trips through her.
Recommended
Last minute trip
By: Maria
Reviewed on: 22 Nov 2017
Carissa was wonderful and provided our family with quick and exceptional service. We couldn't be happier with our trip. She is professional, knowledgeable and very helpful. We will definitely use her again for our next vacation.
Recommended
Trips with Carissa
By: Louise
Reviewed on: 20 Jan 2018
Carissa is the best! Thoroughly professional and helpful. Every trip she has planned for us has been amazing.
Recommended
Great!
By: M.C
Reviewed on: 27 Jan 2018
Carissa is great! My schedule is very hectic so my vacation was last minute. She helped us find a vacation , plan excursions, and find flights, all on a tight budget and ONE WEEK before departure! I took a 7 night cruise out of Puerto Rico, which was amazing.
Recommended
Spain and Portugal
By: Louise
Reviewed on: 07 Apr 2018
Carissa is a great resource for all kinds of information and a really great person to work with. She makes everything easy no matter how many times we changed our plans she made it happen for us. Carissa is very responsive whether planning the trip or while we were on the trip, Carissa has booked several wonderful vacations for us and each has been a wonderful experience.
Recommended
Spain Trip
By: Mike Young
Reviewed on: 10 May 2018
AWESOME!! She jumped through hoops for me.
Recommended
Amazing!
By: Isabel
Reviewed on: 12 Jun 2018
Carissa is amazing ! She gave us different options and was very patient as we decided what best fit for us. She is super organized and made everything easy to understand. Highly recommend Carissa if you are planning to book your next vacation.
Recommended
Carissa Gulyas
By: Girls trip to France
Reviewed on: 21 Jun 2018
Carissa is always a pleasure to work with. Her knowledge is vast and she is always responsive to any revisions we ask for, no matter how many times we want to make changes until we are fully satisfied. Carissa is very prompt in getting back to us whether it is before or during a trip. Planning a trip is quite painless because of Carissa!
Recommended
Excellent trip
By: Greece traveler
Reviewed on: 31 Jul 2018
Carissa was an outstanding help with planning and arranging our trip. The hotel and arranged transportation was superior! I can't wait to have her help us plan our next trip.
Recommended
Greece Trip
By: Chris
Reviewed on: 20 Jul 2018
Carissa was very attentive and professional in helping us plan our trip to Greece for a destination wedding. She made sure to answer all our questions about flights, hotels, etc. and I was impressed with her patience as we did have a lot of questions. We got a spot in the hotel right near the wedding venue thanks to her diligence, and she booked us in a hotel in the heart of downtown Athens, conducive to sightseeing. She went above and beyond to help us get good seats coming back as well. I would recommend Carissa's services, she did a fine job.
Recommended
Carissa Gulyas deserves a raise!!
By: The Royal Mohr Wedding
Reviewed on: 20 Jul 2018
She's amazing. Totally on top of all the details and thinking of things long before I knew I needed them. I haven'a traveled abroad in a long time and she helped us navigate all the details like a pro. She definitely deserves a raise!! Thanks Ms. C for being fabulous!!
Recommended
Best Travel Advisor you could hope for!
By: Candy
Reviewed on: 27 Jul 2018
Carissa found us an amazing suite at a superb rate quickly! She responded to all our questions/concerns quickly and efficiently - day or night - even with a 7 hr difference in time. I will call and book all travel through her as she was the best. If you want experienced, top quality service, and a person who cares about you and your travel desires and experience, call Carissa first!
Recommended
Great Service
By: FLC
Reviewed on: 06 Aug 2018
Carissa was a wonderful travel agent. We had many requests and questions, Carissa was very responsive. When I had an issue with our plane seats she helped solve the issue within 10 minutes! I would definitely recommend her services and hope to use her again in the future.
Recommended
Amazing honeymoon!!
By: Jillian
Reviewed on: 12 Aug 2018
Carissa was amazing. She worked with us every step of the way to both give GREAT suggestions, but also was very flexible with us in planning the way we wanted things. She was even available when we were In turkey and the hotel wouldn't take our credit card and solved the issue for us from abroad. She was responsive and planned everything to the T! Wonderful to work with!!!
Recommended
Carissa makes traveling effortless
By: Andrea
Reviewed on: 06 Sep 2018
Carissa took care of every detail of this bachelorette party. Surprises upon arrival too! The entire vacation party had a blast and could not stop singing their praises of our location and the little touches Carissa brought to life. I'll never book another trip without Carissa.
Recommended
Seamless Family Trip
By: Andrea E
Reviewed on: 15 Oct 2018
Carissa handled every detail, all we had to do was look forward to a wonderful vacation. She was on hand at a moments notice during the trip to make changes to our tours as can be needed when traveling with small children. It was an unforgettable trip!
Recommended
Family trip to Patagonia
By: Family trip to Patagonia
Reviewed on: 29 Oct 2018
Carissa is wonderful to work with - very responsive and always ready to make a great suggestion or change a plan.
Recommended
Italy/France
By: Nicole
Reviewed on: 02 Nov 2018
Carissa was amazing!!! We had to make little changes here & there all along & she managed to get everything done. The whole trip went perfectly because of her planning & attention to detail. The Axus app was wonderful & helped keep us all on track & stored vouchers etc. I will definitely be using Carissa again!!
Recommended
Quick trip
By: David
Reviewed on: 20 Mar 2019
Put together a trip within a couple days really efficiently. Carissa was responsive and very knowledgeable. I would use her again anytime.
Recommended
Carissa is wonderful!
By: Tara
Reviewed on: 30 Apr 2019
Carissa is extremely attentive with great communication. She knew and understood exactly what we were looking for on our trip and fought to make sure it was a great experience!
Recommended
Amazingly helpful
By: Savanah
Reviewed on: 24 Apr 2019
We knew about this trip for about 2 years, and in those 2 years, we changed our minds about whether or not to bring the kids, length of stay, type of room, etc. Carissa was amazingly patient and so helpful! I wont book another trip without her!! Sooooo much easier than trying to do it myself.
Recommended
THE BEST TRAVEL ADVISER!!
By: Maryann
Reviewed on: 25 Apr 2019
There are truly no words to express how thankful my husband and I are to have been connected with Carissa. After searching for months for someone to help us plan the trip our destination wedding with 65 guests, a mutual friend gave us her info...and thank God they did! Carissa has been nothing short of amazing and has made the process easy and stress free for us. She dealt with issues with the resort, countless changes with guests accommodations, planned excursions for the group, handled transfers, flights, organized everything for our trip to checkout resorts we were considering, and many other aspects of the trip. Carissa treated us like family; as though our wedding was just as important to her as it was to us. She was always available and made us feel as though we were top priority. Her assistance, knowledge, and suggestions helped to make our wedding-moon a dream come true! We will be forever grateful to have worked with Carissa for this trip! We recommend her to everyone!
Recommended
Birthday Trip
By: Nan
Reviewed on: 12 May 2019
Carissa was extremely helpful in planning my Birthday trip. From giving me great choices of resorts to setting up transportation, she made sure everything was all set so I didn't have to worry about anything.
Recommended
Second trip
By: Shelly
Reviewed on: 19 May 2019
A pleasure as always! She is great. Super patient and knowledgeable, responds to emails quickly and is always pleasant to speak with.
Recommended
Great experience
By: LC
Reviewed on: 25 May 2019
Everything was arranged and delivered as promised!
Recommended
Carissa is the BEST
By: Sean M
Reviewed on: 03 Jun 2019
We love working with Carissa on all of our travel. This trip was a unique one because she helped us manage room blocks across three hotels for our wedding. This would typically be an up charge from a wedding planner, but Carissa handled everything seamlessly. Not only did she book all of our guests, she provided regular updates on those bookings to us, and helped us negotiate additional rooms when we ran out. She even took care of a last minute cancellation that we would have otherwise been responsible for.
Recommended
Travel Agent Review
By: Linda
Reviewed on: 06 Jul 2019
She's efficient and very prompt in responding to your inquiries.
Recommended
Italy was Awesome!
By: Dan
Reviewed on: 05 Aug 2019
I had wanted to take a family trip to Italy for a long time. Finally, we did it and I owe so much to Carissa for making our vacation everything we hoped for and more. We went from Venice to Rome to Positano over 12 days and every part of it was wonderful. The amount of time she put into helping us plan everything was really appreciated. The hotels, tours, flights, restaurants...everything was thought out based on what we wanted to experience. The one and only time there was a snafu, Carissa was on it. Literally on a Sunday at 6:00 AM her time, she was on the phone with the car service who supposed to be picking up in Naples. It was a simple mistake on their part, and Carissa figured out and made sure our driver was there. I couldn't believe that she was there to help us on Sunday morning like that. My family is now thinking about doing another European trip and for sure our first call will be Carissa.
Recommended
Grateful we found Carissa!
By: Caitlin
Reviewed on: 03 Sep 2019
What a lifesaver Carissa is! She turned our logistical nightmare into a seamless dream. I will never book flights for a vacation without her. She is friendly, extremely knowledgable, and timely. Thank you for helping us with the vacation of a lifetime!
Recommended
Amazing Experience!
By: Amanda Dorado
Reviewed on: 03 Oct 2019
We were referred to Carissa and she did not disappoint with helping us plan the honeymoon of our dreams! We changed our minds a few times in regards to location and she was very patient with us and gave her professional opinion to help guide us! Carissa took the time to understand exactly what we were looking for and she definitely delivered. We went to the Maldives for two weeks and Carissa was there every step of the way. There was a fire at one of the hotels we booked 8 months before we arrived and within a week Carissa already had new options for us. We had the most unbelievable 5 star trip that felt once in a lifetime. We have recommended Carissa to all of our friends and plan on continuing to reach out to her for all of our future trips!
Recommended
A kid free weekend in Turks And Caicos
By: Melissa
Reviewed on: 02 Dec 2019
Carissa helped us plan the first trip my husband and I had together since having children. She was very knowledgeable and helped guide us in the right direction every step along the way. Everything was well organized and the trip was amazing! I would highly recommend Carissa and can't wait to work with her again!
Recommended
Turks and Caicos
By: Jon Sadlon
Reviewed on: 30 Dec 2019
Carissa is very helpful and knowledgeable setting up a vacation. She first brought us many different locations with different budgets to choose from. She then worked with us to get a hotel in the location we wanted. She also gave us many recommendations for restaurants and activities as well as her own personal accounts. It is great working with Carissa and I plan to again.
Recommended
The best
By: Tiziana
Reviewed on: 23 Jun 2021
We are beyond happy with Carissa. She makes sure everything goes as plan ams if not she makes even better. I don't have enough words to thank her for her hard and dedicated work. Thank you!
Working with Carissa Gulyas, you will have access to:
- An experienced travel guide whom you can rely on before, during, and after the trip
- Exclusive luxury resorts and properties
- Once in a lifetime experiences
Explore with the Best
Virtuoso Advisors are constantly pushing the boundaries in unique travel experiences.
Alliance programs are unique tailored experiences exclusive to travelers working with Virtuoso Travel Advisors.
learn more
Turks And Caicos Islands
Spain
Italy
Dominican Republic
Mexico
Aruba
Jamaica
New Zealand
Maldives
France
Fiji
French Polynesia
U.S. Virgin Islands
Antigua And Barbuda
Greece