Travel Specialties
Interests
Hotels
Culture, History & Arts
Adventure
Food & Wine
Safari
Destinations
India
South Africa
Peru
Italy
New Zealand
Selling Travel Since
2016
My Background
Laura Salas is Court Travel's Leading Travel Advisor and Operations Coordinator and holds a BS degree in both International Business and Management. A native to North Carolina, but a world traveler at heart, Laura is your personal travel concierge in Charlotte with an undeniable passion for luxury accommodations paired with unique and custom experiences.
Laura's first international experience was to some of the most remote villages in Peru where you'll find world-class trekking adventures and groundbreaking gastronomic techniques; from there her love for travel was ignited. Since then, her pursuit for unique adventure has been constant. From Heli-escapes in New Zealand, to beach lounging in Turks & Caicos, sunset sailing in Santorini, shopping in the Galeries Lafayette of Paris, or just soaking in rooftop views in Cape Town- Laura is beyond capable in giving the best travel recommendations (she especially loves hotels). She's also enjoyed safaris in both Southern African and in Ranthambore, India and can lead you to the absolute best lodges around the globe.
She's had extended stays in both Italy and India, and can provide a never ending list of things to do in both. She's visited and stayed throughout the top European destinations and continues her journeys with the goal of planning amazing itineraries for others.
Laura understands that luxury is personal and different for everyone; she strives to connect and build relationships with each client to provide the absolute best experience every time. Her professionalism and attention to detail never go unnoticed.
On top of planning for her clients, Laura is constantly thinking of her next travel plans and dedicates several weeks per year to exploring new destinations. Laura even planned her own destination elopement in Amsterdam alongside a month-long jaunt honeymoon to India and the Maldives!
NOTE:
Laura has obtained individual tourism board certificates for South Africa, New Zealand, and Australia as a Specialist in Travel & Tourism.
FOLLOW ALONG ON INSTAGRAM @LAURACOLESALAS
Places I Have Traveled
Reviews and Recommendations for Laura Cole Salas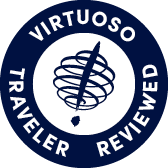 Virtuoso Verified Traveler
All reviews are from confirmed guests sharing exclusive insights
Sort reviews by
Recommended
London/Ireland Trip
By: Olivia
Reviewed on: 17 Jun 2017
Laura was phenomenal throughout the duration of both the planning process and while we were actually on the trip. Our trip consisted of 10 days in Ireland/England. Laura met the trip desires of two separate couples (with different agendas), our budgets, and exceeded all expectations. She booked an in person tour at Warner Brothers Studios for the Harry Potter Tour; routed a main site tour; rented our car in Ireland affordably, booked extremely safe hotels; and was available 24/7 while on the trip. Her dedication and professionalism were evident in how smoothly our trip went. Laura was able to make the entire experience of traveling to another country as stress free as possible while ensuring we were able to see and do everything we wanted to do. She took the additional time to walk through every day with us over dinner. I can't praise or thank her enough for her efforts because it was one of the best experiences of my entire life! I'll be back 2018 for Greece with Laura.
Recommended
Laura Cole is AWESOME!!
By: Lexie
Reviewed on: 17 Jun 2017
It was a pleasure working with Laura Cole. She is very knowledgeable and very helpful. She responded in a timely manner with answers to any questions we had. She stayed within our budget and gave great advice. She was very flexible with times and places to meet for our meeting before we left. This was the first trip we planned over seas and we had a lot of questions and she was able to answer all of them and if she didn't know them right off hand then she would find out and let us know quickly. She was very honest and she made our experience wonderful. We will definitely continue planning our vacations with Laura Cole and highly recommend others doing so as well!! She is awesome!!
Recommended
France
By: France
Reviewed on: 21 Jun 2017
Laura listened to our goals--even as we changed them a time or two (or three!) throughout the process--and put together a great itinerary for us. We were always in communication, and I could count on her to respond in a timely fashion. I would recommend using her.
Recommended
France Adventure
By: Queen City travelers
Reviewed on: 31 Aug 2017
Laura was an excellent advisor and worked tirelessly to arrange our last minute trip to France.
Recommended
Travel agent at Court Travel
By: joy
Reviewed on: 29 Aug 2017
She was professional, knowledgeable, and through. I enjoyed working with her. She researched our trip and arranged events and restaurants so they were convenient. I would use her services again in the future.
Recommended
Montego Bay
By: TRs
Reviewed on: 04 Oct 2017
Working with Laura was great. She was very patient and answered every single question we had about the trip. It was obvious that she knew what she was doing. Her careful planning of our trip to Montego Bay far exceeded our expectations. Due to her expertise, we were able to experience both the rich cultural and historical aspects of Jamaica. All of our travel arrangements were made ahead of time, which definitely helped us travel from the airport, to the resort, and to our excursions with peace of mind. Laura worked to help accommodate all of our requests, even those that came at the last minute. Our trip to Montego Bay was very enjoyable and the fond memories will last us a lifetime. We will not hesitate to work with her again for our next trip!
Recommended
Trip to Bordeaux, France
By: JMReich
Reviewed on: 27 Sep 2017
Laura was a delight to work with and made great arrangements.
Recommended
Excellent
By: Doug & Donna
Reviewed on: 02 Oct 2017
Laura was very thorough and understood our wishes.
Recommended
London and Paris Trip
By: RoyandAudra
Reviewed on: 29 Dec 2017
It was great and made the trip easy.
Recommended
Pyramids and Paradise
By: Will
Reviewed on: 05 Dec 2017
Laura was friendly, informed and professional. It was always a pleasure chatting with her about travel ideas and past experiences. She gave us some great ideas, was very responsive and ultimately was instrumental in helping us put together our dream vacation!
Recommended
Well worth it.
By: Chris
Reviewed on: 13 Dec 2017
I had never taken a complex trip like this nor used a travel agency so i was skeptical at first but i ended up being VERY impressed. Trip flowed seamlessly. 3 countries and multiple cities and we had absolutely no problems. Every new destination that we arrived at, i would be wondering will we see someone with our names on that sign. I was never disappointed. It was so easy and stress-free traveling like this. Excellent tour guides who catered to everything we needed including things that had nothing to do with our itinerary. They were attentive and eager to adjust anything last minute if we spontaneously found something we were interested in doing while there. If we needed any kind of personal items they would literally go get it on their own personal time after we were dropped off for the day and have it for us the next morning when picking us up again. Unbelievable service. And Laura was always available for contact every step of the way. I will never travel any other way again!
Recommended
40th Birthday Getaway
By: Ryan
Reviewed on: 06 Dec 2017
Laura went above and beyond to accommodate for us on this last minute booking. This was my first time traveling out of the country and I felt comfortable with the arrangements Laura made for us. I will definitely use her again and refer her services.
Recommended
Hawaii Trip
By: GC11
Reviewed on: 04 Jan 2018
Laura was amazing in the detail and preparation for my family vacation to Hawaii. Right from the initial planning stages all the way through the last minute changes to the itinerary. Cant wait to work with her again on my Europe trip.
Recommended
London Xmas
By: rbnc
Reviewed on: 04 Jan 2018
Laura was terrific to work with. Very responsive and extremely thoughtful in putting together a trip that worked for our family with 2 teenage children. Her hotel and tour recommendations were excellent!
Recommended
Laura is GREAT
By: Lexie
Reviewed on: 26 Jan 2018
Working with Laura was awesome! This is the 2nd trio she has planned for us and once again everything was amazing. All of our flights and check ins went very smoothly. Our trip was everything we asked for and more. It definitely exceeded our expectations in every way!
Recommended
Disney World Trip
By: Betty Adkins
Reviewed on: 27 Mar 2018
Laura was such a big help to us in planning our trip to Disney World. It can be overwhelming looking at all your options and it was nice to turn it over to Laura and just sit back and enjoy your trip.
Recommended
Disney Cruise during Spring Break
By: Sunny
Reviewed on: 13 Apr 2018
Laura was excellent! She was prompt and very thorough in responding to questions during the planning stage. She prepared the travel documents and went over them with us prior to our trip. Our family will most definitely work with Laura in the future.
Recommended
Alaska
By: Dawn
Reviewed on: 07 May 2018
Amazing! She was very patient and helped us planned the most amazing trip ever! She always made herself available and helped any any questions we had
Recommended
Ireland and Norway
By: Ziggy
Reviewed on: 09 Jun 2018
Laura Cole was terrific to work with. I would definitely recommend her.
Recommended
Brotherton honeymoon
By: Gray Brotherton
Reviewed on: 22 Jun 2018
Laura was excellent from start to finish. She used the perfect mix of satisfying our goals for the trip but also giving her own input about what we should/should not do. Traveling was a breeze at every step of the way thanks to "the pouch"! I would absolutely recommend Laura to anyone planning a trip and we will certainly be using her services in the future.
Recommended
Proficient and Professional
By: Traveling Steph
Reviewed on: 19 Jun 2018
Laura handles all my travel needs in a quick and proficient manner.. Her professionalism emulates by the quality of service I receive.. My desires and needs are met in a timely manner and I never have to succumb to worry whenever I arrive at the destination at hand. Always going above and beyond to make me feel like a true VIP! I hereby will always use Laura for all my future travel plans.. Thanka again..
Recommended
Honeymoon to Portugal
By: Jeff
Reviewed on: 21 Jun 2018
Laura was incredibly responsive and understanding of our desires for our trip to Portugal. The trip she helped us plan was exactly what we envisioned. The peace of mind we had leading up to the honeymoon thanks to Laura allowed us to relax and enjoy our wedding day. Each hotel was perfectly suited for the variety of locations and experiences incorporated into our trip. Would absolutely work with Laura again.
Recommended
Iceland 2018
By: Olivia
Reviewed on: 29 Jun 2018
Absolutely phenomenal! She's hands down one of the most professional, yet relatable agents I've ever worked with! She has planned two trips for me and we're working another for the fall! She was able to book Iceland for my group and stay within budget while make sure we saw/accomplished what we wanted to! I recommend her to all of my colleagues, friends, and family members! We couldn't have asked for a better experience with Laura or Court Travel. She makes you feel like she truly cares about your experience and wants you to make memories that will last a life time!
Recommended
Laura is awesome
By: Gerald
Reviewed on: 17 Jul 2018
Amazing. Always a joy. Very informative. Finds special ways to allow us to feel special while on vacation. Detail oriented. Responds quickly.
Recommended
Laura Cole
By: GC1107
Reviewed on: 31 Jul 2018
When i decided to travel abroad, Court Travel came highly recommended by several friends of mine. When I stepped into the office for the first time, I ended up working with Laura for my first trip to Hawaii. Since I knew nothing about the island I was really leaning on her to make this experience a wonderful journey for me, my son and daughter. Laura did not disappoint, it was an adventure of a life time!! Since that time, Court Travel and Laura have won me over, their service was so amazing that I ended booking two more trips with her. One to Italy and the next to London and in each instance Laura outdid herself from the previous trip. Everything from excursions, to hotels and all the little nuances that come with preparing for these types of trips was discussed with me and effortlessly put into place. It was really the first time, that I could Just go on vacation and not worry about anything. I haven't decided where I am going next, but Laura will be a part of that as well!!
Recommended
June 2018 - South Africa
By: Beth
Reviewed on: 16 Jul 2018
Laura was very easy to work with. She dealt with multiple changes and coordination with family time in the middle of our trip with great patience and flexibility. She presented tour options that were right in line with our interests and that exceeded expectations.
Recommended
Mediterranean Cruise
By: Donna&Doug
Reviewed on: 09 Sep 2018
Excellent. She is very attuned to our wishes. She is prompt and fully completes action items. Her itinerary planning is great. The documentation she prepares is thorough. Great personal insights.
Recommended
Itsly
By: Taryn
Reviewed on: 08 Oct 2018
So helpful and accommodating. She was lovely.
Recommended
France and Italy Adventure
By: Army Ranger
Reviewed on: 10 Oct 2018
Laura was a pleasure to work with and she delivered high quality results ensuring that our 19 day adventure went off without a hitch. Laura has a vast knowledge of France and Italy which guided us to the right places, hotels, restaurants and points of interest. Attention to detail was singularly outstanding and evidenced by numerous flight, train, and private car connections occurring precisely at times and locations predetermined. When traveling, the last thing I want is worries about how I get from point A to point B, Laura's planning eliminated that potential issue from the equation. Could not have asked for a better coordinator and subject matter expert for our adventure.....and all done with a most pleasant disposition!! Highly recommend Laura Cole for all your travel planning and coordination. We will definitely use Court Travel and Laura for our next travel adventure. Thank you Laura!!!!
Recommended
No worries!
By: Ron
Reviewed on: 29 Oct 2018
Working with Laura was the simplest process ever. She made us feel completely at ease about our upcoming travels. It was for good reason, everything was taken care of and we knew the answer to every question. We will most definitely be using her in the future!
Recommended
Italy
By: Mike
Reviewed on: 03 Nov 2018
Laura was very efficient and thorough and made sure the details were attended to that made the trip go smoothly. Worked very welll with us on customizing the trip.
Recommended
Couldn't Have Done It Without Her
By: Dan
Reviewed on: 24 Oct 2018
Laura helped my wife and I plan a trip to Italy and helped make it the trip of a lifetime. She has an in-depth knowledge of Italy and perfectly created a trip that fit our interests. When we got a last minute reservation at Osteria Francescana, Laura was able to secure transportation for us within an hour. It was truly next-level service and we couldn't have done it without Laura!
Recommended
Excellent!
By: Angela
Reviewed on: 28 Oct 2018
We loved Laura! She planned the trip of a lifetime. It was exactly what we were looking for; she made our dream a reality. We look forward to working with her again in the future!
Recommended
Review of Laura
By: Olivia
Reviewed on: 04 Feb 2019
It was a fantastic and personal experience. Laura took the time to listen to my needs but also was excellent at making recommendations. She was there every step of the way even when I was in Canada and in need of assistance from time to time!
Recommended
European Travels
By: Lexie Flowers
Reviewed on: 03 Dec 2018
Working with Laura Cole was wonderful. It's always flawless when we arrive to each destination. She is the only person we trust with our travels!
Recommended
Paris/Belgium/Amsterdam Trip
By: Olivia Pearson
Reviewed on: 02 Dec 2018
Laura Cole is absolutely PHENOMENAL! I recommend her to anyone I ever hear that is traveling, especially out of the country! She is honest, personable and always builds your dream vacation exactly how you imagine. This was my third trip with Laura and as always, everything went seamlessly smooth. While on our trip, my boyfriend proposed to me in Paris! Laura was able to help with transporting the ring, coordinating the location/timing, and she even had wine sent to us from our hotel! She even made dinner reservations for us afterwards! Laura always adds a personal touch with her notes waiting for your arrivals! Laura had personally been to the countries we were visiting and was able to give us insights to the best places to eat and visit to. Laura takes all of the hard work out of planning a trip because she plans everything down to the detail and all we have to worry about is making it to our destinations. She's the best travel agent and we'd never travel with anyone else!
Recommended
Bali Honeymoon
By: Elizabeth
Reviewed on: 28 Jan 2019
Laura was absolutely fabulous to work with! In the preliminary stages, she listened to all of the things we were looking for in our honeymoon and presented us with three wonderful options to choose from. Each option had all of the elements we were looking for. We ultimately chose Bali as our honeymoon destination. Laura was able to book fabulous hotels and excursions during our stay. We felt confident and comfortable with the bookings. Once there everything exceeded our expectations! I would 100% recommend Laura to a friend!
Recommended
Bogota is the Place
By: Steph
Reviewed on: 18 Feb 2019
I have worked with Laura in the past and it is a seamless process! I give her the exact thing that I want and she does it! Fast and efficient I get everything that I need for my trip in a timely manner with all my concerns and questions answered. If you are looking for your next adventure reach out to Laura Cole... She will advise you on anything from what you want to do on your trip to making sure you are looked after when getting to your destination. Thank you
Recommended
Marvelous Miraval
By: Frank
Reviewed on: 20 Mar 2019
Laura pays attention to every detail to insure your trip is always first class. I really enjoy working with her and Virtuoso!
Recommended
Laura Cole
By: Kdragon
Reviewed on: 13 Apr 2019
Laura was wonderful to work with. She did a terrific job finding our hotels, tours and transfers. Once we arrived in Australia everything went so smooth. Highly recommend Laura!
Recommended
Perfect balance of advice and support
By: Coffee and Wine
Reviewed on: 08 Jul 2019
We found working with Laura to be extremely valuable.... thinking through and planning the trip was effortless and we always felt confident we were going to love it! It was an extraordinary trip!
Recommended
Boston review
By: Sarah Katlyn
Reviewed on: 07 Jul 2019
Great experience, very knowledgeable and willing to do extensive research to meet our needs and wants! I plan to seek Laura's help again when planning my future trips!
Recommended
Honeymoon Review
By: Jordan
Reviewed on: 15 Jul 2019
Laura was so easy and amazing to work with! She took what we told her we wanted to see and do on our honeymoon and recommended additional cities/places to see while on our trip! She also checked in with us multiple times while we were there to make sure everything was going smoothly and that we were having a good time!
Recommended
Agent review
By: Gorgi
Reviewed on: 20 Jul 2019
What can I say about Laura, that I haven't said before in the past 5 trips that she has planned for me and my family, from Hawaii, Italy, London, Primland and Antigua...AMAZING! She is literally, the best. Laura is has a breadth of knowledge on countries, resorts and everything in between when your considering a vacation. Devil is in the details and Laura considers all of it whether your planning a short weekend or an extensive and complex vacation overseas. You will not regret working with her. I cannot wait for the next adventure we work on together! Thanks Laura!
Recommended
Amazing trip to Great Britain and Ireland
By: Julia
Reviewed on: 05 Aug 2019
Laura was very professional and always available. She is very detailed orientated. Everything was thoroughly laid out and explained to us. We can't thank Laura enough for this amazing experience. We look forward in working with her for any trip we have going forward.
Recommended
Peru - Sacred Valley
By: Suz Travel Ref
Reviewed on: 22 Aug 2019
Laura was excellent to work with on our trip to the Sacred Valley. This was a tourism trip tacked on to the end of a work trip. We only had a couple of weeks to plan and Laura put together a wonderful itinerary for us!
Recommended
Exceeded every expectation
By: Mumski
Reviewed on: 19 Aug 2019
Laura was a rockstar from Day 1. I was unsure if I wanted to use help with planning our trip to Peru but decided to give it a shot. Boy am I glad we did. Every detail was thoroughly planned. EVERY. DETAIL. We didn't have to do anything but show up to look & experience all the beauty, culture, & people Peru had to offer. I can't recommend Laura enough for anyone wanting to get out & experience the world. Sure I could have done it on my own, but what would I have missed and where would I have not gotten a fair price? Would I have known to do the 2nd day hike at Macchu Picchu that only allows 400 ppl a day? Would we have been able to spend several days with various local villages? What would of having to be on top of all the details done to the actual experience? Strongly encourage anyone thinking about traveling to give Laura a shot. You'll be grateful you did...as I am.
Recommended
Amazing Trip!
By: Melanie
Reviewed on: 03 Oct 2019
My family took a trip to Hawaii this past August. It was our first time, and Laura could not have planned a more perfect trip for us! She was able to incorporate all of our wants and needs into a fun yet relaxing week. Her impeccable attention to detail is really what made this trip memorable to us. All of our accommodations and excursions exceeded our expectations. It is safe to say that all of us are still dreaming about the beautiful Hawaiian sunsets and sipping on a Mai Tai!
Recommended
Laura is the BEST
By: Lexie Flowers
Reviewed on: 09 Oct 2019
We went to Italy and Croatia for our honeymoon which Laura Cole planned for us, and it was nothing less than fabulous! Everything went smoothly as always when Laura plans our vacations. When we arrived in Croatia our hotel room had rose pedals spread throughout, and a bottle of wine waiting for us. You can't get more thoughtful than that! We love working with Laura Cole, and highly recommend her for any vacation or trip!
Recommended
Awesome trip
By: LaurieDee
Reviewed on: 13 Oct 2019
Laura does a great job planning our vacations perfectly. I would highly recommend her
Recommended
Laura is simply the BEST
By: Ashlyn
Reviewed on: 18 Nov 2019
I can't express how wonderful working with Laura Cole was. She planned the perfect honeymoon for us and included every detail. Everything was better than we ever could have imagined from the location recommendation to the quality of accommodations. We will be using Laura to plan our future trips and I highly recommend her if you are wanting a perfect trip planned :)
Recommended
It's Laura...what else would you expect (hint: the answer is the best, she rocks!!)
By: Gerald
Reviewed on: 20 Dec 2019
Pleasant per usual. Laura knows us well and suggest things she know I'd like. She pays attention to the details and knows how to accommodate us well. I feel fortunate to have her plan things for us. She went above and beyond to make herself available should I have questions. That means a lot when you're across the world and on different time zones.
Recommended
Super Laura Strikes Again
By: Ryan
Reviewed on: 05 Jan 2020
Laura, for the 3rd time in a year, showed me how idiotic I'd been for planning my own travel for years for my family. She made it easy and we got exactly what we wanted. Everything was top notch and clearly communicated.
Recommended
Fort Laurdale
By: Steve Candia
Reviewed on: 17 Feb 2020
Awesome experience ..
Working with Laura Cole Salas, you will have access to:
- An experienced travel guide whom you can rely on before, during, and after the trip
- Exclusive luxury resorts and properties
- Once in a lifetime experiences
Explore with the Best
Virtuoso Advisors are constantly pushing the boundaries in unique travel experiences.
Alliance programs are unique tailored experiences exclusive to travelers working with Virtuoso Travel Advisors.
learn more
India
South Africa
Peru
Italy
New Zealand
Greece
Tanzania
Maldives
France
Bhutan
French Polynesia
Turks And Caicos Islands
Australia
Costa Rica
Egypt