Wendy Thompson
Cedar Falls, IA United States
Travel Specialties
Interests
Family Travel
River Cruising
Ocean Cruising
Beach & Sun
Independent Tours
Destinations
United States - All
United States - Alaska
Italy
Ireland
Germany
Selling Travel Since
2016
My Background
I love planning vacations, and diving into the details of an itinerary. I have been traveling with my children since they were a very young age – including several trips to Europe! Cruises are also a favorite of mine. I have experienced a Rhine River cruise, many Caribbean cruises, and a beautiful one to Alaska.
I would love to help you fulfill your travel dreams and surpass your expectations with the trip of a lifetime, or perhaps a Summer vacation trip with your family. Please contact me for some great ideas, and a stress-free trip planning experience!
Places I Have Traveled
Reviews and Recommendations for Wendy Thompson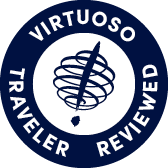 Virtuoso Verified Traveler
All reviews are from confirmed guests sharing exclusive insights
Sort reviews by
Recommended
Spring Break florida
By: sara
Reviewed on: 19 Jul 2017
Wendy was awesome! She listened to my needs of the trip. I have two teenage boys who like to eat and want to be active plus I was scheduling this trip late. So she went above and beyond to get me a perfect spring break trip! I would recommend her to anyone. Will be using her for our trip planning again!!
Recommended
Anniversary trip to Cancun
By: Penny
Reviewed on: 19 Jul 2017
Excellent! I was so busy with a new job that i didnt have time to plan. Wendy just took care of everything. I gave her ideas of what we wanted to do and a budget. She came back with even better ideas that stayed in the budget. Then she took care of airport to resort transportation and got us $400 in hotel credits. Great, worry-free trip!
Recommended
Great travel advisor
By: Iowa Girl
Reviewed on: 18 Jul 2017
Wendy was on top of every detail and communicated efficiently with us. She was conscientious and pleasant to work with.
Recommended
Awesome experience!
By: Sheila
Reviewed on: 21 Jul 2017
We had a great experience with Wendy. She was very helpful and gave us some great advice. She was always friendly and she really cared about our trip and did everything she could to make it easier and with no stress. Wendy was easy to get a hold of and responded quickly to our questions. We will be contacting her on our future travels!
Recommended
Last minute heroics
By: Cindy
Reviewed on: 17 Aug 2017
After searching on my own and getting frustrated I reached out to Wendy to see if she had any advice. She worked her magic and picked some beautiful properties that worked so well for our family. She made it so easy to enjoy our vacation. We were always in walking distance to restaurants and shopping. I can't wait to use her again. Even for non-planners like we tend to be she was able to find something that made our vacation a great experience!!
Recommended
Tremendous Effort
By: Linda
Reviewed on: 07 Sep 2017
We were blessed to have Wendy as our agent. She was diligent, thoughtful, patient, generous in her time and special information (since we hadn't traveled in years). Return plans from another country were hindered by hurricane and she jumped in on the week end to reroute us and to make sure that we had the best care possible. We have proclaimed Wendy's efficiency to many and hope to get the privilege of her service again some day.
Recommended
Honeymoon Planning
By: Taylor
Reviewed on: 03 Dec 2017
Wendy was recommended to us by a former classmate of mine. We thought we had a pretty good idea of how to book/plan our honeymoon for ourselves, but Wendy made the process very simple and straightforward. She appropriately worked within the budget we had gave her and found a resort that was equal parts relaxing and entertaining! We also loved that she looked into various excursions for us so that we had at least one off-resort day. It was very easy to communicate with Wendy throughout all our planning and she even made sure to contact the resort for us the week before to ensure that they provided us with a "honeymoon package" upon arrival. Although the resort did not have a room upgrade available for us when we arrived, we so appreciate Wendy going above and beyond to make sure that we had the best time on our honeymoon! We look forward to working with her again for our future trips.
Recommended
Wendy Thompson
By: Lindaroo
Reviewed on: 15 Dec 2017
Wendy was the absolute best. We had flights cancelled while in the air coming back from the Dominican. Wendy got us a hotel room and a flight for the next day, before we even landed. Can't thank her enough. Other people on our flight were not so lucky as they didn't have Wendy Thompson looking out for them.
Recommended
FL Trip
By: Sherry
Reviewed on: 05 Feb 2018
Wendy did a great job planning trip to FL. We had a great time and everything went as planned.
Recommended
Surprised
By: Sunshine
Reviewed on: 04 Mar 2018
Everything ended up going according to plan. Except the weather didn't want to cooperate getting off the ground. Delayed for 1-1/2 hours to deice. Fortunately the planning between connecting flights was well planned and we made our connecting flight and arrived at the destination on time. We liked the free rental car that came with our flight. It was very easy to pick up and drop off. Enjoyed our trip. Thanks Wendy.
Recommended
Trip
By: Ashley
Reviewed on: 20 Mar 2018
Wendy has been AWESOME to work with and has accommodated every request I have had for her! She takes her time and finds exactly what we need. I would recommend her for any travel need!
Recommended
Marco
By: Tag
Reviewed on: 20 Mar 2018
The best no issues with our trip at all.
Recommended
Great Advisor!
By: Echo
Reviewed on: 21 Mar 2018
Wendy was great to work with. I was traveling with a group and we had many individual questions on the resort plus expeditions that we wanted to go on. Never to busy to answer are questions and I am sure we asked the same question plenty of times but never acted frustrated just answered the question again.
Recommended
Puerto Vallarta
By: Jwigs
Reviewed on: 22 Mar 2018
Wendy was FANTASTIC! In this time of the internet and all of the travel sites, it's very common to book trips on our own. We have done that, but its a lot of research and work and can be time consuming! Wendy did all of that for us! We gave her a price point, and what we wanted with the number of people we had going, and in no time she found us the PERFECT trip! Mexico for 7 days for 6 people! She was so accommodating and answered every questions we had. Even when we were on our trip, we contacted her and she got back to us right away.... and she was on her own vacation! Lastly, 4 weeks prior to our trip, our 13 year old broke her leg in a sledding accident. We contacted Wendy about a possible cancellation and she sent all of the options. We ended of going on the trip and Wendy contacted flight, transportation and resort prior to us arriving to ensure our daughter was taken care of with wheelchairs (she was in a cast up to mid-thigh) and it was perfect!
Recommended
Spring Break in LA
By: Kelly
Reviewed on: 30 Mar 2018
Wendy was amazing to work with! She spent the time to find us the perfect house to rent in the Pacific Palisades area. We were travelling with a family of 6, so having a beautiful house to come back to at night was just what we needed. She also provided many suggestions for things for us to do while we were in the LA area. We had a blast on our trip to LA. All the travel plans were handled seamlessly. I will definitely work through Wendy for all my future travel needs.
Recommended
Southern Caribbean cruise with Celebrity
By: lisa
Reviewed on: 13 Apr 2018
Wendy was great to work with. Wendy was able to arrange all of our travel needs in a concise manner. I have full confidence that if any one needs a travel agent for their trip, Wendy would be a great person to work with.
Recommended
La Romana- Dominican Republic
By: Ashley
Reviewed on: 21 May 2018
Wendy has been fantastic to work with. I gave her a general idea of what we wanted to do and my price range and gave her several locations we did NOT want to go to. She gave us several options that fit both what we were looking for and our budget! She has been fantastic to work wit and I would highly recommend her!
Recommended
THe Best Trip Ever!
By: Sandy
Reviewed on: 03 Jun 2018
Wendy made the trip so magical! I am a senior citizen and I took my 20 year old granddaughter to New York City. We were gone four days. From the moment to took off to our landing, because of Wendy, it went so smoothly and never once did we feel daunted by our location. Every thing she suggested was perfect. (one thing, though, I had suggested that front row of Lion King might no be the best, but she assured me that the fellow that was in charge of tickets felt it would be fine. It wasn't! Not Wendy's fault, though. She took all the places we wanted to go and handled it all so professionally and with such grace and care. I would never go anywhere without her guidance.
Recommended
Wilson Dominican Republic trip
By: Wilson
Reviewed on: 05 Jun 2018
Wendy was very good to work with - from the initial decision making on what resort to book, to price matching, and she kept things organized for us the entire time. Would recommend her to our friends and family.
Recommended
Singer Island
By: Meg
Reviewed on: 09 Jun 2018
Wendy planned a 50th birthday getaway for my husband and me. Upon checking into our resort, we were a bit disappointed with the ocean view of our room. I called Wendy, and she promptly called the resort and explained that this trip was a special celebration. The resort happily moved us to a beautiful ocean facing room. Wendy also arranged other special surprises for my husband's birthday. It was a fabulous trip. She knew just what we were looking for in a resort. We were extremely happy with the trip. I couldn't have done it without Wendy's help and expertise.
Recommended
Vacation planner
By: Kallem family
Reviewed on: 22 Jun 2018
Wendy's the best! So detailed and very responsive!
Recommended
Anniversary trip
By: Charlie
Reviewed on: 28 Jun 2018
She was personable, kind, patient, prompt to respond to emails, willing to go the extra mile to make our trip memorable and safe. We have had the blessing of working with her one other time and we would not want anyone else for future trips. We're senior citizens and she was so helpful to explain and meet our needs.
Recommended
Great Vacation
By: Julie
Reviewed on: 26 Jul 2018
Wendy helped plan our vacation to Florida. She recommended hotels and activities based on her own experience. I really appreciate that she had personally stayed at the hotels and had first hand knowledge of what would fit our needs. She arranged for transportation from the airport to the hotel as our flight arrived late at night and we did not have a rental car. It was great not having to worry how to get to the hotel and I felt safe. I would certainly use Wendy again. She was great at communicating and it sure was nice to know there was support if I needed any assistance during our travels.
Recommended
Go with Wendy!
By: Anita
Reviewed on: 05 Aug 2018
Wendy was so helpful in helping plan a trip for my three kids and I to Disney World! She made the whole trip amazing and had all the details put together in a travel packet with airline info and hotel. She knows her stuff. Thanks to Wendy we had a great vacation!
Recommended
Minneapolis mini vaca
By: Cindy
Reviewed on: 12 Aug 2018
We had a great time in downtown Minneapolis. The Embassy Suites Wendy arranged for us was within walking distance to Target Field, restaurants and the Escape room we tried. We had happy hour in the evening and a delicious breakfast each morning! Wendy always finds a great place for our family of 5 in record time! She gets right on it and has great suggestions if you're not sure what you're looking for. Thanks again!!
Recommended
New England/Canada cruise
By: Barb
Reviewed on: 10 Aug 2018
I have always been the travel planner for my family, but having Wendy put this trip together for us was the best thing I ever did. She is a detailed professional and made every step of the planning and the trip easy and enjoyable. I loved working with Wendy and will definitely have her coordinate future family trips.
Recommended
Hawaii trip
By: KK
Reviewed on: 20 Aug 2018
She was wonderful. She kept us updated throughout the process. EVERY suggestion she made was great. The app she gave us was very helpful. We will definitely use her again and recommend her to friends and family!!!
Recommended
Kauai Family Vacation
By: Brad V
Reviewed on: 27 Aug 2018
Wendy was wonderful to work with. She was quick to response via email and phone to all our needs during planning.
Recommended
Mackinac Island
By: Jerry
Reviewed on: 31 Aug 2018
It was wonderful working with Wendy. Her planning is so meticulous that all we had to do was enjoy ourselves.
Recommended
Love Wendy
By: Stocks
Reviewed on: 29 Oct 2018
Wendy made the entire process easy for us from start to finish.
Recommended
Excellent.
By: Renee
Reviewed on: 08 Nov 2018
Wonderful. Easy. Perfect.
Recommended
Traveling to Jamaica
By: LuAnn
Reviewed on: 07 Dec 2018
Great! She took care of everything and gave me very good recommendations! I really didn't have to do anything. Would definitely recommend Wendy!
Recommended
Great Anniversary Trip!
By: Brian
Reviewed on: 14 Dec 2018
Wendy is a pleasure to work with! She planned a perfect trip for us. We appreciate her communication during the planning process, during the trip, and following up afterwards. We plan to work with her again!
Recommended
Wendy is awesome!
By: KellynShawn
Reviewed on: 27 Jan 2019
Wendy is wonderful, knowledgeable, & very responsive. We have already recommended her to our friends for trips.
Recommended
Caribbean Cruise
By: Mindi
Reviewed on: 18 Feb 2019
Wendy was extremely helpful in planning our recent family Caribbean Cruise. She did an excellent job arranging hotel and air transportation and prior to leaving gave us a packet with all the needed documents so I didn't even have to think about it. The weather was not great when we were preparing to fly out so she was on the ball making sure we had a plan B incase our flights were canceled. This was very helpful because with our busy jobs we did not have the time to be watching and preparing. She gave us several ways to contact her in case we needed any assistance at all while on the trip. We are very thankful for the work she put in and were able to have a stress free wonderful family vacation!
Recommended
Great winter get away.
By: JB
Reviewed on: 11 Mar 2019
We really like working with Wendy. She gets things done and gets us set up for vacation within our budget requirements. Everything was done to our satisfaction. Travel information was received timely and accurately. She is very quick to get back to you if you have questions. I like the app she uses. The app is very easy to use. We will work with Wendy on future trips. Thank you. Wendy.
Working with Wendy Thompson, you will have access to:
- An experienced travel guide whom you can rely on before, during, and after the trip
- Exclusive luxury resorts and properties
- Once in a lifetime experiences
Explore with the Best
Virtuoso Advisors are constantly pushing the boundaries in unique travel experiences.
Alliance programs are unique tailored experiences exclusive to travelers working with Virtuoso Travel Advisors.
learn more
United States - All
United States - Alaska
Italy
Ireland
Germany
France
Cayman Islands
United Kingdom
Switzerland
Netherlands
Mexico
Dominican Republic
Canada
Portugal
United States - Hawaii