Beth Bastian
Santa Barbara, CA United States
Travel Specialties
Interests
Independent Tours
Hotels
Adventure
Beach & Sun
Culture, History & Arts
Destinations
Italy
France
Mexico
Australia
Greece
Selling Travel Since
2015
My Background
Beth has been passionate about travel since a young child growing up on a farm in Upstate New York. After graduating from the University of Michigan with an engineering degree, she travelled extensively working for an international construction company. These travels fed her interest and passion for exploring the world, and the desire to share her knowledge with clients, family and friends.
Beth is a result oriented business professional with 16 years experience, and awards for her teamwork, communication and the highest levels of customer satisfaction. Her expertise is founded on her travel background; traveling to 40 countries and 44 states.
Testimonials from her clients include "Beth took the time to really know what I wanted out of my trip", "She manages to find those special gems and will search relentlessly for the best the globe has to offer", "Her research made the planning fun and effortless", "I would recommend Bastian World Travel for anyone seeking a customized travel experience with the feel of a personal concierge" , and "Beth will go the extra mile so your trip is hassle free".
When you discover something for the first time, that memory will last a lifetime. Beth will help you explore the world with the ones you love and have exceptional adventures that will create happiness long after your trip ends.
Places I Have Traveled
Reviews and Recommendations for Beth Bastian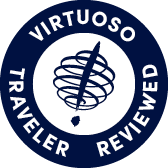 Virtuoso Verified Traveler
All reviews are from confirmed guests sharing exclusive insights
Sort reviews by
Recommended
Superb personalized service
By: Chuck
Reviewed on: 08 Jun 2016
Beth did a fantastic job coordinating a combined business and pleasure trip to Korea. She quickly arranged our hotel accommodations and provided us with an amazing experience from start to finish. She provided a very personalized experience, having arranged all details for our stay with the hotel management. I would strongly recommend Beth for luxury overseas travel. She takes a personal interest in the client's travel experience. She is dedicated to delivering friendly, timely, personalized travel service.
Recommended
Awesome service with personal flourishes
By: Greg
Reviewed on: 16 Jun 2016
Bastian World Travel helped us with arrangements for our European honeymoon. Beth was a delight to work with and looked after every detail with style and professionalism. Every detail came together perfectly and Beth was there to make sure. We could not recommend BWT more highly!
Recommended
Flawless Trip
By: Matt
Reviewed on: 12 Jul 2016
Beth organized our trip to Italy this summer. From the beginning to the end of the trip everything was just flawless. Beth took all the worries of travel away and we simply sat back and enjoyed Europe to the fullest. From hotel reservations to limousine transfers we didn't have to worry about a thing. Beth confirmed our itinerary prior to our departure and even checked in via "What's App" to make sure the trip was going smoothly for us. We would use Beth again in a heartbeat!
Recommended
Lovely apartment in heart of the city
By: Ron71
Reviewed on: 18 Jun 2016
Beth's idea of renting an apartment in Philly through Stay Alfred is something I would not have thought of for our stay. When the check-in time was delayed some, Beth made sure in a pleasant and courteous manner that Stay Alfred made amends for the delay. All and all a lovely nicely furnished and very clean spot on Chestnut Street with a great view from our apartment windows. Even had a deck we could use with a grill. Although parking wasn't right at the apartment building, it was close by and manned by friendly attendants and easy to access. Would use Beth Bastian and Stay Alfred again.
Recommended
Goes above and beyond to accommodate!
By: Cindy44
Reviewed on: 15 Aug 2016
Beth was incredibly patient while I was in the planning a decisioning process for my vacation. She offered suggestions and variety to allow my daughters and me to have the perfect vacation. In addition to her expert knowledge, what I most appreciated about Beth was her ability to adapt the the changes we made while traveling. Although we had train tickets booked/paid/confirmed, we decided on two different occasions to rent cars and do the drive. This meant more work for her as she had to make phone calls to cancel reservations, but she handled it expeditiously and graciously. Also, when one of the tour companies was late, she insisted on a partial refund and had champagne and treats waiting for us back in our room. I would absolutely use Beth again and have already recommended her to my friends.
Recommended
Beth rocks!
By: Matt
Reviewed on: 15 Aug 2016
Beth organized our recent trip to Hawaii. This was one of many trips Beth as organized. She is a wonderful resource and is simply terrific!
Recommended
Fantastic service
By: MartinDC
Reviewed on: 05 Sep 2016
Beth just organised an amazing trip for us to Washington DC. I thought I was able to find good hotel deals but Beth was able to track down a much better deal for us getting us a much better room and with lots of included extras. Highly recommended!!
Recommended
Excellence with a personal touch
By: mvipman
Reviewed on: 18 Jan 2017
I can't say enough about the quality of service Beth provided for my trip to Japan. Her local knowledge of all aspects of the trip was unprecedented. Whether it be the nightlife, city tours, sightseeing or hotel quality, Beth knew it all. We even had access to her while we were in country. That is almost unheard of. Most importantly, she did it all with a smile and a personal touch you just don't get from other travel advisers. I plan to travel abroad again in the near future and will certainly be calling Beth to sort things out. She is a wealth of information and often knows what you want before you do! Thank you, Beth. I'll be reaching out soon!
Recommended
Great resource!
By: Steve11
Reviewed on: 13 Nov 2016
Beth has helped me on several occasions, including the most recent trip to Japan. She's always been extremely helpful, professional and courteous in planning and orchestrating my travels. I'm very happy to recommend her!
Recommended
Wonderful great trip
By: Dave and shy
Reviewed on: 27 Oct 2016
This was a wonderful trip. Everything was planned wonderfully and went very smoothly.Every park was presented by guides who were truely knowledgable and helpful. The lodging was first class and Beth you did a wonderful great job from beginning to end.thank you so very much for giving us a once in a lifetime experience. Thank you again for everything.
Recommended
Time of my life
By: MMed11
Reviewed on: 11 Nov 2016
Beth was recommended to me by a mutual friend and this was the first time that I worked with her. I have to say that this trip one of the best trips of my life and not only I would absolutely use her again and would recommend her to others. I planned the trip on very short notice and not only did she leave nothing to chance, she created an outstanding itinerary. I have traveled the world fairly extensively and own many fine hotels so fair to say that my expectations are pretty high and she met them in every way.
Recommended
Amazing Rate in Philadelphia!
By: Chris72
Reviewed on: 26 Dec 2016
Beth got us a wonderful rate at the Sheraton Society Hill in Philadelphia. She even surprised us with a tray of delicious homemade chocolate chip cookies and beverages.Our room was large and nicely decorated, the bed most comfortable, and we had a lovely view. As we arrived at the entrance, the large Christmas tree in the circle was just the first glimpse of the festive and tasteful holiday decorations that awaited us inside. A breakfast buffet is only $15 but we would recommend the omelet, home fries and toast for $15.50 if you do not want a huge assortment of breakfast items. The omelet was delicious and not dry. Both choices were reasonable for a large city hotel. We did not realize, though, if you choose to go "green" and not have your bed changed daily as well as the towels, they do not come in and clean each day. It really isn't necessary and when we did ask the housekeeping staff to do something on the second day, not realizing this, they were more than happy to do so!
Recommended
Well planned Palm Springs
By: Jb
Reviewed on: 04 Jan 2017
Beth planned my recent trip to Palm Springs staying at the Avalon hotel. Her planning And instructions were meticulous and highly professional. I would definitely use her services again.
Recommended
Exceeds Expectations
By: lillypad
Reviewed on: 14 Jan 2017
Beth Bastian both set my expectations & exceeded my expectations for my holiday getaway. Running my own company, I was apprehensive with being "off the grid" for 3 days at the Yandup Lodge in San Blas Islands, a 45 min flight outside of Panama City. Yandup is a rustic tropical lodge run by the local indigenous people called the Kuna's. Each day you had activities to explore the other islands or learn more about the Kuna culture & community. Beth fully prepared me from the no wifi/cell service to bug spray. My highlight was taking the time to recharge & be present with the beauty & abundance of "mother nature". I appreciated how she planned both a tropical rustic adventure, tour of the Panama Canal & a boat tour through the jungle to watch monkeys & sloths in their natural habitat. Her hotel recommendations were aligned with my type of accommodations and budget. I found Beth's expertise and attention to detail very valuable & look forward for her booking my next adventure!
Recommended
Above and Beyond
By: hrlesser
Reviewed on: 20 Jan 2017
Beth planned our recent winter vacation and with nine of us traveling and going to three different destinations there was a lot of planning involved. Beth did it all expertly and with great attention to every detail. Her suggestions were all very helpful and when we had a problem at one of the hotels Beth went above and beyond to get the issue resolved and we were extremely happy with the result thanks to her. We can't wait to go away again so we can have Beth plan it for us!.
Recommended
Last minute, relaxing trip to Martinique in the French Caribbean
By: Nicole Knobloch
Reviewed on: 12 Apr 2017
We have been subscribers of Bastian World Travel's fresh and thoughtful blog for some time, but it was when we had two weeks to plan a trip to Martinique that we decided to give Beth a try. She really set us up! She was soooo thoughtful about our needs, determining when to give us luxurious relaxing time and when to plan an adventure. In just a few days and for a very reasonable fee, she attended to every detail -- communicating with the (mostly French-speaking) hotel owners, planning and recommending meals, helping us find a car, recommending travel insurance, and giving us tips on places to visit, things to do, and what to pack. She also reminded us of everything we needed to remember for international travel. And perhaps the best part is the deals she gets with boutique and luxury hotels -- she definitely helped us afford a more upscale vacation. I hadn't used a travel agent before, but I will again. She provides so much more than you can find on the internet, planning on your own.
Recommended
Beth is the Consummate Professional
By: Lisa VdV
Reviewed on: 03 Aug 2017
We travel extensively, all over the world. I typically don't use a travel agent, as I enjoy the trip planning. However, we used Beth to help plan our 2017 Morocco trip and she was amazing. From beginning to end, the trip was flawlessly planned and executed. The driver and tour guide she found for us were top notch and we felt completely safe and well cared for by them. She also got us a very good price at a hotel I had concluded was outside our budget, and it turned out to be one of my top 3 favorite hotels in all of our travels. She even got us an upgrade. She made herself available to us at all times during our travels and, given that we were off the grid for part of our trip, she confirmed that our return flights would be on time (this was important given the complicated logistics of land transfers). Beth was amazing to work with and we will be working with her again on future trips. Thanks Beth!
Recommended
Weekend in La Jolla
By: TBT
Reviewed on: 08 Apr 2017
Beth recently planned a wonderful weekend in La Jolla for 10 of us. Everything was perfect down to the weather. Every detail from hotel selection to dinner recommendations to things to do was spot on.
Recommended
Excellent Exuberance
By: Bob
Reviewed on: 16 Jun 2017
Beth Bastian assisted with our recent vacation and was a great asset. We stayed at multiple properties during our trip and she saw to it that the logistics were seamless. Her attention to detail is superb and she was a great resource to go to for all of our questions. I highly recommend her services and plan to reach out to her in the future.
Recommended
European Vacation
By: lauren
Reviewed on: 10 Jul 2017
We asked Beth to help us plan a two week vacation after our son's wedding in Spain. We were very busy in the months leading up to our trip, so it was really a huge help to have Beth provide some knowledgable and interesting options in terms of places to visit and stay and then handle all the details. She was very quick to understand what might be enjoyable for us, and I found her extremely easy and fun to work with.
Recommended
Italy! Ten Year Wedding Anniversary Trip of a Lifetime!
By: Tara
Reviewed on: 27 Jul 2017
My husband Rob and I contacted Beth to help us plan and put together an itinerary for our ten year wedding anniversary trip to Italy. It was our first time in Italy and we were looking for a relaxing, immersive experience. We wanted to capitalize on the food, wine, art, and relaxation quality of Italy & the Tuscan countryside. Beth suggested kicking off our trip in the city of Florence and then traveling to the Tuscany area for the majority of our trip and then ending with 2 days in Siena. Beth found us some incredible hotels. The hotel we stayed in - in Florence was beautiful and accommodating. The villa in Tuscany was so welcoming & relaxing, & the hotel in the city of Siena was very modern with an old world quality. Beth also suggested some tour ideas and booked us a special dinner for our first night in Florence. Our trip was everything we were looking for & more! It is now 3 weeks later and we are both still on a vacation high! I would highly recommend Beth!
Recommended
Trip to Amalfi and mykonos
By: Nino
Reviewed on: 18 Jul 2017
Working with Beth took all the stresses out of planning. She has a real talent to ask the correct questions to find out exactly what my needs and visions are and match it with her suggestions. A pleasure to work with and I most definitely will work with her again and again.
Recommended
Lindblad NatGeo Iceland
By: Scoutpot@aol.com
Reviewed on: 14 Aug 2017
I worked with Beth starting in Novenber 2016. Beth was helpful answering any questions. If she did not know the answer, she found out for me. I would recommend Beth to a friend.
Recommended
Europe 2017
By: randy
Reviewed on: 19 Aug 2017
fantastic! Spectacular!
Recommended
Ireland Trip
By: Andrea
Reviewed on: 21 Aug 2017
Beth is an amazing advisor. This was my first trip abroad and she walked me through all the necessary steps. She was excellent in providing me various options of hotels and fun/exciting activities along each stop. Who would have thought I would have ever done Falconry!!! She made a mother-daughter trip all that more special for me. Her knowledge of all things travel related was superb. I would definitely use Beth again and again!
Recommended
Outstanding attention to detail
By: Michael
Reviewed on: 28 Aug 2017
Beth was fantastic! Booked the specific level of room we desired and got us club access. Follow up is outstanding. Will be booking more travel with Beth in the future...
Recommended
Italy Trip
By: Robie
Reviewed on: 29 Sep 2017
She was a delight. Very responsive - always got back to us when she said she would with thorough answers to our questions. Often suggested places to go and different ways of doing travel planning that we hadn't thought of.
Recommended
Italian holiday
By: cristina
Reviewed on: 21 Sep 2017
Beth was wonderful to work with because she listened to every need and want that we had. She gave wonderful suggestions and ideas outside of what we knew. We took her recommendations, and with her experience and knowledge we had a wonderful trip that was both easy, fun and perfectly planned. We plan to utilize Beth for our future adventures as well as recommend her to all and any friends/clients wanting an experience similar to what we had. Thank you beth for taking the hard, annoying and tedious workout of travel for us. Your the best!
Recommended
Professional, knowledgeable, friendly, wonderful
By: SantaMonicans
Reviewed on: 14 Oct 2017
Beth was recommended to us by a friend, who had worked with her and raved about her. We were planning a trip to Australia for our anniversary. We had never been to Australia before, and wanted the trip to be really special. Beth was just wonderful to work with. She asked smart questions, and got to know our tastes and how we like to travel. From there, she put together a series of suggestions on everything from lodging to food to sightseeing. She steered us toward some out-of-the-way gems we might have overlooked. And she opened our eyes to just how special the trip could be. In the end, the trip was incredible. Everything we could have hoped for. And we are singing Beth's praises to anyone who asks.
Recommended
Venice Insider Experience
By: Shannon B
Reviewed on: 09 Oct 2017
Beth was extraordinarily helpful in connecting us to local tour guides who gave us a deeper understanding of the various aspects of Venice we were curious to learn more about: history, architecture, food and wine. Her personal passion for the destination and firsthand experience as an expert traveler with impeccable taste helped us narrow down our top choices so we could make the most of our holiday time. She made the booking process seamless for us, too. Beth also made sure we got VIP treatment at a high-end restaurant where a "surprise and delight" moment created by the staff helped make a special occasion that much more memorable. I'm already looking forward to working with Beth again!
Recommended
Review
By: Randy
Reviewed on: 27 Oct 2017
Outstanding! Highly recommended!
Recommended
Terrific!
By: Kevin
Reviewed on: 06 Nov 2017
A real pleasure. She made all the coordination of many different activities and places to stay simple and affordable.
Recommended
Hawaiian Trip
By: Matt
Reviewed on: 08 Jan 2018
Beth did a wonderful job organizing our trip. She is the best!
Recommended
Trip to Santo Domingo
By: Marge
Reviewed on: 14 Jan 2018
She was very helpful and called me back whenever I had a question .
Recommended
Travel
By: Feline
Reviewed on: 10 Mar 2018
Beth is an efficient and caring travel coordinator. She responded quickly to my questions. I found her very professional. I would definitely call on her for future travel arrangements. Thank you
Recommended
Great Hawaii Vacation
By: Jeremy
Reviewed on: 18 Mar 2018
Beth planned our vacation wonderfully. She gave us great recommendations for activities and places to stay in Hawaii. Beth made the planning process easy and provided us with an itinerary that organized all our plans. I plan on using her services in the future.
Recommended
Excellent experience
By: Brooke
Reviewed on: 01 Apr 2018
Beth was wonderful. She was helpful, supportive, and understanding of what we wanted.
Recommended
Saint Tropez done in Style!
By: Kay Madati
Reviewed on: 23 Jun 2018
Loved how easy Beth made it for me! Finding the hotel, booking the room, confirm the car service etc etc ... did not have to lift a finger... Grateful to have her support and exquisite taste to guide my South of France Holiday. Everything worked out great!
Recommended
A million thumbs up!
By: Paul
Reviewed on: 26 Jun 2018
Amazing! Beth planned our honeymoon in Italy - and we wouldn't have had nearly as good of a time if we hadn't used her. Every small detail was tasteful, charming, and personalized. We couldn't be happier about working with Beth, and will most definitely hire her again.
Recommended
Alaska
By: Old traveler
Reviewed on: 21 Jul 2018
Beth always does a wonderful job arranging everything, offering advise on places to visit etc. every possible situation is taken care of. The trips we have taken are all very memorable. I wouldn't think of planning a trip without Beth.
Recommended
Recipe for a great trip
By: Brent
Reviewed on: 11 Jul 2018
Beth was great. She had really creative ideas of places to go and things to see. Her hotel recommendations were perfect. Having been there herself, she could really provide great insights. Best of all, she was really organized and made sure all the details were taken care of, which made the whole trip a stress free experience. I would definitely recommend Beth to to anyone wanting a fun, unique and stress-free vacation.
Recommended
Amsterdam/Prague
By: Jill Kalin
Reviewed on: 09 Jul 2018
Beth was a wonderful advisor. She was very responsive and made good recommendations. She was very thorough and all of our plans went off with out a hitch! I would use her again. We had a trip of a lifetime.
Recommended
Perfect mother/daughter trip to France
By: Lisa & Maya
Reviewed on: 16 Jul 2018
I was thrilled to work with Beth to plan a memorable Mother/Daughter trip to France! Beth helped us plan the perfect vacation itinerary that appealed to both adult and child (not an easy task!). We explored three different parts of France - Paris, Provence and Cote D'Azur. And we were captivated by the diversity of each location. Beth's hotel recommendations were top notch and her special touches such as welcome notes, flowers and champagne made us feel like French royalty! I look forward to working with Beth again. She provided us with excellent service and travel expertise. Thank you! Lisa & Maya
Recommended
Extraordinary
By: Lilly
Reviewed on: 06 Aug 2018
BWT was very instrumental in planning my 50th Birthday celebration in Paros, Greece. Paros is still a lesser known island compared to Santorini or Mykonos, and Beth did the research to provide all the travel details & planned special experiences that made my trip epic with a large group of family & friends. From the ocean view Villa she recommended to our day trip to nearby Naxos island, she was very informative with providing all the options that would fit my budget and our crew. To ensure that your next trip is truly adventurous or extraordinary, choose BWT to plan!
Recommended
Family trip to Italy
By: MME
Reviewed on: 05 Aug 2018
It was wonderful to work with Beth Bastian, who was highly recommended to us. Despite contacting Beth only 1 month prior to our desired date of travel (and during the high season, no less), Beth was able to quickly put together an itinerary that was both amazing and within our budget. She provided multiple options and recommendations but also solicited feedback, to which she responded in a very timely fashion. She had very helpful comments and suggestions and we were very happy with the accommodations, tours and transportation she booked for us, as well as the great advice she gave for places to see, things to do and where to eat. We had an amazing and most memorable experience. I hope to work with Beth again in the future.
Recommended
Travel well
By: Michael
Reviewed on: 30 Aug 2018
Beth was outstanding! Her attention to every detail made our trip to Boston extremely easy. We will certainly be using Beth and her services again in the future.
Recommended
A truly wonderful experience!
By: ChadinSB
Reviewed on: 31 Oct 2018
We recently returned home from an amazing trip to Italy where we flew into Florence and traveled through the Tuscan countryside down to Rome. It was our honeymoon trip and my wife and I are still talking about our experience. Leading up to our trip, we worked closely with Beth to plan all the details of our adventure. Beth is a superstar! Her travel experience, incredible knowledge, resources, team, and connections abroad ensured a trip of a lifetime! She booked our private tours of the Uffizi gallery and the Colosseum the incredible tour guides at Context Tours. Their guides were incredibly. Informed, entertaining, and professional. Thanks to Beth, our trip was seamlessly planed down to every detail, From securing lodging at intimate B&Bs to arranging our stay at luxurious properties like Borgo Pignano in Volterra, her connections made her a valuable resource. Her adventurous personality, kindness, and exemplary communication was such a delight to work with. Huge Thank You!
Recommended
Great work!
By: Scott S.
Reviewed on: 26 Dec 2018
Beth Bastian was great to work with. She gave us really good ideas on how to best structure our trip to the Southwest US (e.g., Grand Canyon). Beth also did some great follow-up with the travel service provider that she recommended.
Recommended
New York New York!
By: Tracy
Reviewed on: 21 Oct 2018
Wonderful! Best hotel recommendation! Beth got the idea of what we wanted for this trip and found the place that suited us perfectly. Well worth the splurge! From doormen to desk staff, housekeeping, bartenders and manager, everyone was friendly and helpful. The hotel was beautiful and clean in a perfect midtown location. Thank you Beth!
Recommended
Trooper
By: Kevin
Reviewed on: 29 Oct 2018
Beth was vigilant, supportive and really went the extra mile to help me arrange a great party at the Peninsula in Paris. Additionally, each time I communicated a slight challenge or expectations gap (e.g., with a room or communication with driver) she jumped into action and immediately and seamlessly solved the issue. She's the best travel agent I've worked with.
Recommended
Honeymoon/trip of a lifetime
By: CristinaM
Reviewed on: 17 Nov 2018
Beth is always a pleasure to work with. She works hard to get to know you and plan or suggest things based off of your personal interests. Beth has planned a flawless trip for us last year, but this was something else. We wanted to go to Africa for our honeymoon. Where and when? We weren't sure. Beth helped us narrow down all of the best options and then dove right into planning. My husband and I had some of the most amazing experiences we have ever had while on this trip and we can't thank Beth enough. We were happily surprised at the quality of the Safari camps when we arrived. We were constantly happily surprised by everything that we did and showed up for. Beth has wonderful taste and we always trust her when it comes to choosing what she thinks is best. Our trip was FLAWLESS!! No flight was late, no issues arose luckily at any time. She had everything dialed in and we just got to show up and enjoy. Thank you Beth for your hard work and love of travel!
Recommended
Argentina Three Ways
By: Shannon B
Reviewed on: 06 Dec 2018
Beth was incredibly helpful during every phase of planning this trip, from discussing the original seed of the idea and recommending an approach that was within our budget to ensuring we were well-prepared on departure day. Thanks to her expertise and handiwork, everything was seamless from the moment we arrived in Argentina through departure. And we had a fabulous experience exploring Buenos Aires, Patagonia and Mendoza.
Recommended
Beth Bastian
By: Travelbug
Reviewed on: 07 Dec 2018
Beth was wonderful from start to finish. She is organized, knowledgeable, professional and just a pleasure to work with. She answered all of my questions quickly and thoroughly. I had an amazing, stress free vacation and look forward to working with Beth again!!!
Recommended
Beth Bastian Recent Thailand trip
By: Michael
Reviewed on: 26 Jan 2019
Beth has scheduled all of my international travel for the last number of years because I think that she is the best. She helps me decide where I want to vacation next and then she puts together itineraries that are not to be forgotten and ensures they come off without a hitch. I wouldn't schedule my international vacations without her. The only reason that we schedule domestic travel without her is that I'm a hotel owner and know exactly where I want to travel domestically - otherwise she would do it all
Recommended
Working with xBeth Bastian
By: Robie
Reviewed on: 15 Feb 2019
Couldn't have been more helpful. 2nd time we have worked with her. There will be a 3rd. Rapid and thorough responses. Always very pleasant. Made useful suggestions regarding items we hadn't thought of. A plus
Recommended
5 stars? 10 stars!!!
By: Frozen in Boston
Reviewed on: 14 Mar 2019
Beth is an excellent travel advisor; knowledgeable and thorough, but what sets her apart is her thoughtfulness.
Recommended
Beth
By: Beth's biggest fan!
Reviewed on: 19 Mar 2019
exceptionally fantastic!
Recommended
Family adventure
By: Happy traveler
Reviewed on: 09 Apr 2019
Beth was great from start to finish. Her suggestions for hotels, tours and restaurants were top notch. I cannot rave enough about what a wonderful job she did for planning our multigenerational family trip. Would call her again in a heartbeat.
Recommended
Mother Daughter Trip to Paris
By: Paris Momma
Reviewed on: 11 Sep 2019
I waited longer than I should have to arrange accommodations during the Women's World Cup in France this past summer. In spite of that, Beth was gracious and thorough in understanding my needs and quickly finding some great alternatives. Our stay was wonderful in a boutique hotel in a great location with lots of special touches. With Beth's help, our mother-daughter trip was fantastic!
Recommended
Tour planning for Greek Isles Cruise and Six Days in Sicily
By: Dan & Sherrie
Reviewed on: 03 May 2019
I contacted Beth in late 2018 to assist us with private tours, hotel bookings and dining suggestions during our Greek Isles Cruise followed by a six day visit to Sicily. During the months prior to the trip, she made every effort to determine what our interests were and designed an itinerary that was customized to our specific wishes. She was in touch with us regularly during the planning phase and made us feel as if we were getting her undivided attention. The final product was a day by day itinerary that was downloaded via the "Trip Plans" app that included every detail from tours, dining, hotel stays etc. During the cruise, we had a change in schedule due to weather and certain ports were substituted for the original ones. Beth engaged immediately to source new tours in the rescheduled ports. We highly recommend Beth for any and all trip planning needs and can attest that she will customize a plan that exceeds all expectations. Thanks Beth! Dan & Sherrie
Recommended
Hotel Lutetia
By: Curls
Reviewed on: 04 May 2019
Beth is a pleasure to work with. She was very responsive to all our requests and ensured that the hotel implemented all of them. Because of her our stay was even better than we had hoped for. We look forward to working with Beth again.
Recommended
Don't travel without this!
By: Marla H
Reviewed on: 17 Jun 2019
Using Beth for our trip to France- specifically Paris and then wine tasting down through the Rhone- was the best decision we could have made. We have very specific wants, styles and likes and had a tricky itinerary as we were meeting up with friends for part of our vacation and Beth made everything seamless. Every hotel, every activity, every meal was just amazing. We did just enough- never felt like we were on a tour or rigid schedule- yet managed to do and see everything we wanted! She took the time to find out what we wanted and as a result the vacation was a dream! I got my relaxation, my shopping and my wandering style of sightseeing and my partner got his history and museums and architecture fix. We both got all the food, wine and chocolate experiences we were hoping for as well. I cant imagine how much we would have missed if we hadn't been advised by her. It completely removed the "next time we'll know" factor from the trip. All I can say is - perfection!!
Recommended
Medzigian June 2019 Asia Trip
By: michael medzigian
Reviewed on: 23 Jun 2019
I have been working with Beth for a number of years how and she has planned many trips for me. She is the best. This trip to Bali and Singapore may have been her best yet. She focused on every detail and it was simply outstanding. He local partners also did an excellent job, particularly in Singapore where they took great pride in ensuring that everything was perfect. Thank you Beth. Will continue to recommend her to others and have her plan all our trips!
Recommended
Santorini Trip
By: hipandkneeguy
Reviewed on: 29 Jun 2019
Beth is amazing!!! There was a last minute scheduling change and she adjusted the tour to meet our needs. This was in addition to her usual great level of service!!!
Recommended
Trip of a lifetime
By: Daniel Z.
Reviewed on: 24 Jul 2019
Everything Beth handled for us was fantastic. The multiple connecting flights were perfect. The private transfer to/from the airport was amazing, allowing us to flow through customs, etc. with ease. And the private guide that she arranged for our family was just incredible. I can't thank her enough. This was a logistically complex and overall important trip for my family. There is no way it would have gone as smoothly without her. I hope her other clients appreciate how much value she adds.
Recommended
Responsive and experienced
By: Lori
Reviewed on: 10 Jul 2019
Beth was so easy to work with. She helped arrange our tours and rental car in Italy. Throughout the planning she was very responsive and had great advice and ideas for our trip.
Recommended
Organized and through
By: Will travel with kids
Reviewed on: 14 Jul 2019
Working with Beth was so easy. She asked all the right questions during our first conversation. She immediately started looking for flights and hotels and was in constant communication with me. Since I was traveling with children for 4 weeks, i wanted to incorporate some fun activities. It was impossible to find basketball and art classes on my own. But Beth smoothly reached out to her connections in Spain to find the perfect activities for my kids. We also wanted to mix up hotels and apartments. She was open to what I needed and I felt comfortable expressing to her when I wanted to save and where I was open to splurging. I highly recommend working with Beth. Doing all the research myself would have taken too much time. I know that I had more options to pick from because Beth has the years of experience and the right contacts. I had a very memorable and seamlessly planned trip thanks to Beth.
Recommended
Wow! How did you find such cool experiences?
By: Brent
Reviewed on: 22 Aug 2019
When I told my friends about my recent family trip to Belize, the common response I received was, "Wow! How did you find such cool experiences?" The answer was simple - I let Beth Bastian plan the whole trip. She did an amazing job of finding those "once in a lifetime" experiences that turned our family vacation with two teenagers into one of the most memorable trips of my life. We accessed amazing local partners that enabled us to do and experience things that we would have never found on our own. Beth ensured every little detail was taken care of and took the worry away from us so that we could enjoy the trip. She worked within our budget and made sure we got the most out of our time and our money. Her knowledge, experience, and attention to detail ensured that we had a great trip. I will definitely use her again for future trips. Thanks for making it such a special vacation!
Recommended
Canadian Rockies
By: Empty Nest Travelers
Reviewed on: 19 Sep 2019
Beth is very responsive and always eager to assist with our trip planning. This time, we asked her for advice about visiting the Canadian Rockies. With her expertise, we settled on splitting our time between the crown jewels- Fairmont Banff Springs, Fairmont Lake Louise, and Fairmont Jasper. We planned this trip last year but had a family crisis within the cancellation period. Beth worked on our behalf to reschedule all three hotels for 2019. When I contacted Beth early this year to let her know that traveling would not be possible due to a family illness, Beth graciously worked once again on our behalf to reschedule. We've just returned from the beautiful Canadian Rockies. The crown jewels of resorts there are iconic, though a little tired and in need of some updating. Nevertheless, we had a wonderful time and enjoyed the benefits afforded us through Virtuoso such as upgraded rooms at all three resorts.
Recommended
Italian Tour
By: Matt
Reviewed on: 30 Oct 2019
Beth is the best travel advisor that I have ever had (by far)! The level of service is outstanding, the attention to detail is phenomenal and her local resources are second to none. Like I said..she is the best!
Recommended
Wonderful trip
By: StinaLira
Reviewed on: 02 Nov 2019
We have worked with Beth before. Not only is she a friend but she is the BEST travel agent! We had a trip planned to all new cities. She gave us a ton of info for each city and completely prepped us so we knew exactly what was around us and where to eat/drink etc. We had a bit of a hard time in one city due to protests, and we decided we wanted to leave Barcelona early. Beth didn't hesitate for a second to make the changes we needed. She was super compassionate to our needs and she handled it quickly for us so that we didn't have to. She was amazing. We always love working with Beth. She nails it every time!!! Thanks Beth!
Recommended
Las Vegas Weekend with Girlfriends
By: diana@somersloop.com
Reviewed on: 01 Dec 2019
It was great - Beth is easy to work with, communicative, and did an amazing job setting up our reservations for a special weekend. She even set up a champagne toast in our suite! I'd love to work with her again.
Recommended
Fantastic
By: Robert
Reviewed on: 03 Jan 2020
My wife and I have relied on Beth over the past few years on many trips both in the U.S. and abroad. We could not be more pleased with Beth's attention to detail and consultative approach to helping us have the best getaways. She has taken the time to understand the types of travelers we are, the experiences we are hoping to have on each trip, and then executes. She has been a pleasure to work with and hope to again in the near future.
Working with Beth Bastian, you will have access to:
- An experienced travel guide whom you can rely on before, during, and after the trip
- Exclusive luxury resorts and properties
- Once in a lifetime experiences
Explore with the Best
Virtuoso Advisors are constantly pushing the boundaries in unique travel experiences.
Alliance programs are unique tailored experiences exclusive to travelers working with Virtuoso Travel Advisors.
learn more
Italy
France
Mexico
Australia
Greece
Iceland
Morocco
China
Panama
Ireland
Colombia