Travel Specialties
Interests
Hotels
Food & Wine
Culture, History & Arts
Independent Tours
Shopping
Destinations
Italy
United States - All
Selling Travel Since
2016
My Background
After enjoying a 20-year tenure as the Chief Concierge of a New York City luxury hotel, I set out to find a career that would combine my passion for travel with my dedication to providing exemplary service.
I have been fortunate enough to fill two passports with stamps that serve as reminders of my world travels, while I have enjoyed some of the finest hotels at home and abroad.
I am keenly aware of the value of my clients' precious free time, as well as their desire to make memories; my services will allow them to enjoy stress-free travel while enjoying the most authentic of travel experiences.
While my particular passion is Italy, I am delighted to assist in creating a personalized itinerary that speaks to my clients' passions!
Places I Have Traveled
Reviews and Recommendations for Christine Serio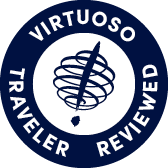 Virtuoso Verified Traveler
All reviews are from confirmed guests sharing exclusive insights
Sort reviews by
Recommended
Top-notch travel professional
By: kzc27
Reviewed on: 18 Jun 2016
Christine helped us plan a family trip to Italy with our boys, ages 10 &13. While it is easier to navigate planning for cities like Rome, Christine asked all the right questions to help us figure out the logistics for our travels in the Amalfi Coast area. Based on our preferences for lodging and the sites and cities we were planning to visit, she found a property we would have never found on our own. In addition to the beautiful boutique hotel-- Christine worked with the hotel in advance to secure our transfer from the train station, and additional excursions. Service was absolutely top-notch and Christine was a complete joy to work with. She went above and beyond to meet our needs and was respectful of our budget. Highly recommend.
Recommended
Every detail handled thoughtfully
By: Dee
Reviewed on: 18 Aug 2016
Christine is an expert in customer service. I didn't have to do anything for my trip other than tell her what I was thinking. She researched, considered travel times between venues, and advised accordingly. Our trip was the trip of a life time and it is because she was so thoughtful about everything. She even had a box of goodies waiting for us in our room upon arrival. I could not recommend her highly enough. I have even been motivated to come up with other trips with different groups of friends because I know she can make it special.
Recommended
Excellent professional job.
By: Richard
Reviewed on: 14 Aug 2016
Christine insured us a wonderful experience at the Mayflower Grace. We were looking to spend a quiet celebration of our 50th wedding anniversary and she took care of all the details with her usual efficiency and charm. From the moment we arrived until we left three days later, every amenity to which we were entitled and every activity which we had planned for had been arranged in advance. We wouldn't have expected any less from Christine. She's the best and we will certainly continue to use her services and expertise for our future travels.
Recommended
An agent that actually LISTENS
By: Mari
Reviewed on: 15 Mar 2017
I used another agent and was frustrated by her lack of response. I called Christine in sheer frustration trying to plan this trip. She HEARD all my requirements and came up with the perfect trip. She replied immediately to my emails- no matter how inconsequential the questions may have seen. I cannot wait to plan another vacation with Christine
Recommended
She goes above and beyond
By: Flavio
Reviewed on: 15 Apr 2017
Christine is a pleasure to work with... she goes above and beyond what I expected from an agent. She knows her stuff. Clearly knows the places she recommends and does a wonderful job explaining and giving tips.
Recommended
A great travel agent and partner!
By: David
Reviewed on: 24 Apr 2017
Christine was fabulous. She was so knowledgeable, and completely responsive all the time. She helped me and my family tailor an Italian vacation specific to our needs and wants, all the while adding her own insight, experience and knowledge with travel in Italy. When the first air leg of our trip was canceled, she quickly responded to help us navigate alternatives and relieve our stress. She has also been extremely helpful on the back end with submitting a claim to my travel insurer. Christine exceeded all our expectations of a travel agent, and then some. She made our trip a huge success.
Recommended
Expert advisor!
By: Andrea
Reviewed on: 28 Apr 2017
We have known Christine for a number of years. She is well traveled and wonderful at her job! Christine is easy to work with and keeps in close communication to understand her client's needs. Ultimately she does her very best to assist in every facet of trip planning to make it a pleasurable experience.
Recommended
Service Provider
By: Sonny
Reviewed on: 06 May 2017
Absolutely 100& professional. Christine left nothing in doubt or "chance."
Recommended
Great
By: sueser
Reviewed on: 22 May 2017
Wonderful. Answered every question.
Recommended
Princess Cruise to Alaska
By: Maryanne & George
Reviewed on: 07 Jul 2017
Superb! We contacted Christine very close to the departure dateto book this cruise. Yet she was able to get us a fully handicapped accessible room with a balcony that was extremely comfortable. She also arranged to have wheelchair service from the terminal to the ship and for a rental wheelchair to be in our room upon arrival. This was very important since the ship doesn't allow passengers to take one of their wheelchairs off the ship. Her follow up to detail was greatly appreciated. This is the first time we used Christine to book a cruise for us., but we will certainly use her very professional services for all of our future travel needs. The roses in the room upon arrival was a very nice touch.
Recommended
Quick Paris Getaway
By: Karen
Reviewed on: 26 Jun 2017
Christine was wonderful to work with! This was our first time working together so we had a conversation about the kinds of traveling my husband and I do, including what we like and don't like and the purpose of this vacation. She then sent 5 great hotel options to choose from and booked the one I picked. Very easy and smooth process. The hotel worked out perfectly. I would definitely recommend Christine.
Recommended
Madonna
By: Madonna
Reviewed on: 09 Jul 2017
Wonderful could not have been better. Personal and fast results! Love her
Recommended
France 2017
By: MNS
Reviewed on: 21 Jul 2017
Christine helped me plan an amazing 2 week tour for France for our family. She was very attentive to my own expectations of the trip and worked hard to meet those expectations. Our initial conversation was all about our family, our interests and our desires for this trip. I really enjoyed working with Christine and the trip came together beautifully.
Recommended
Christine will make sure you get what you're looking for
By: Saunas
Reviewed on: 07 Aug 2017
Christine took the time to listen to our requests and concerns and found the perfect hotel match. She went above expected results and got us the best possible value I didn't think was possible. She is extremenly patient, helpful, and responsive. I will definitely use her again for my next trip and recommend all of my friends.
Recommended
Great trip!
By: Sue
Reviewed on: 09 Aug 2017
Christine was great. I'm so glad we reached out to her - I feel like we had a great trip because we stayed in a lovely place which we found with her help! She was very helpful with dining, golf, and spa reservations as well as suggesting activities to do while we were away.
Recommended
chrisrtine Serio
By: madonna
Reviewed on: 03 Oct 2017
Wonderful. Very professional and knew the best places to recommend. We have told all our friends about using Christine for their travel needs.
Recommended
Adventure of a Lifetime
By: Pacific Northwest
Reviewed on: 10 Oct 2017
When my husband and I decided to plan a vacation to the Pacific Northwest, I was somewhat overwhelmed. I wanted to plan the vacation around two very important events: Coldplay concert in Seattle & a visit to the Wickaninnish Inn in Tofino, BC. I also had to take into account that my husband is a stroke survivor and has mobility issues. After just one conversation with Christine, she really listened to my wishes and customized the perfect dream trip for two travelers. She is an extraordinary planner and our 10 days in the Pacific Northwest were unforgettable! So much work was done in the planning stage. Christine listened and asked so many questions as to what we were interested in doing and made a general itinerary that we were interested in doing and made a general itinerary that we gradually tweaked until it was perfect. Christine planned a trip that exceeded our expectations. We simply felt well cared for. She became not only our travel planner but a trusted friend!
Recommended
Exceptional travel agent
By: Nana Bev
Reviewed on: 18 Oct 2017
Christine has planned two memorable trips for me and my daughter to New York City. She knows the best places to stay, the best places to eat, and the best way to tour the city. Our family is looking forward to our trip to Disney World in November which Christine planned. Nothing is overlooked when Christine plans a vacation. She is extremely patient to answer all questions you might have. If she doesn't know the answer, she will get it for you. Our family is looking forward to a long relationship with Christine. I have no hesitation in giving her the highest rating possible.
Recommended
Europe trip
By: David Mccormick
Reviewed on: 13 Nov 2017
Christine is the very best She always makes great recommendations and makes our family ventures personal. She cares about her job and her clients
Recommended
Wonderful Weekend in Roma
By: Mike G.
Reviewed on: 18 Nov 2017
Our college student daughter is studying in Europe this semester. When my wife and I wanted to take a quick weekend trip to Rome with her, we were referred to Christine by a friend. It was a spur of the moment trip, so we didn't have much time to plan. Christine was a great partner, very flexible and accommodating to our needs. On short notice, she helped us put together a nice mix of structured events and self-guided tours. The weekend came together beautifully, thanks to Christine's follow through and attention to detail. We look forward to working with her again.
Recommended
M&D
By: M&D
Reviewed on: 27 Nov 2017
It was just terrific!! Christine is the consummate professional. She is always, always concerned about making sure that our trip is perfect!
Recommended
Magical Trip!
By: NanaBev
Reviewed on: 02 Dec 2017
Working with Christine is always a pleasure. She is patient and kind. She knows how to listen and does not complain when I ask 1,000 questions. This is the third trip she has planned for me and my family, and we are looking forward to many more. She takes care of everything, and I feel comfortable with her efforts on our behalf. Our trip to Disney was truly magical. All 9 of us had a great time. Anyone that can please 9 people at the same time is truly amazing. You are very fortunate to have her as part of your team.
Recommended
NYC
By: Grego
Reviewed on: 26 Dec 2017
She knows her stuff. No nonsense. Pleasant and professional. Always remembers who you are.
Recommended
SF Campton Place
By: David Molinari
Reviewed on: 03 Jan 2018
Excellent! She was the consummate professional!
Recommended
Absolutely the best customer service
By: Melody
Reviewed on: 14 Jan 2018
Christine is so easy to work with, her knowledge and understanding really shows and was a huge asset. We have been using her for over a year and we will continue to use her services. Great customer service and treats us like family not just another customer. We would highly recommend her and her services!
Recommended
Always thrilled to work with Christine Serio
By: tlp
Reviewed on: 28 Jan 2018
We absolutely love working with Christine! She is helpful, knowledgeable, and always able to get us a great deal at any one of our favorite hotels. We are always sure to go through Christine for all of our trips...she's the best!
Recommended
Best Travel Advisor I've Ever Used
By: Carolina Charm
Reviewed on: 22 Feb 2018
Where to start? Christine helped my husband and I design our dream trip to Turks & Caicos recently. From selecting the destination, the resort, the room, and more, Christine advised us every step of the way. She is incredibly responsive, has tons of knowledge and advice to share and went out of her way on several occasions to make special requests from the resort and ensure we were taken care of. And we were. What an excellent trip we were able to have because of our excellent travel advisor. We have already passed her name on to others and can't wait to use her again!
Recommended
Italy!
By: Barbara
Reviewed on: 22 Jun 2018
VERY knowledgeable of the destinations. Always willing to assist. Christine helped us plan the trip of a lifetime.
Recommended
review of last trip
By: dolcegirl
Reviewed on: 07 May 2018
She is wonderful to work with. Always very prompt with any answers to your questions. Has great suggestions on places to go. She really takes the stress out of all our travel needs and desires.
Recommended
Flights accommodations etc
By: Boo
Reviewed on: 25 May 2018
She is outstanding! We have worked with other professionals in the industry who were terrific, but Christine runs circles around them She is knowledgeable, if she does not have the answer she gets it, she is professional, and her follow through excellent! and she is fun!! You are lucky to have her working with you
Recommended
Italy Tour
By: Rebmannn
Reviewed on: 17 May 2018
Unbelievably well. Could not have asked for anything more!
Recommended
Italy
By: Trudi
Reviewed on: 17 May 2018
Very knowledgeable and attentive to our needs. Will definitely recommend her to our friends.
Recommended
Christine Serio
By: Sandra C.
Reviewed on: 09 Jun 2018
My husband and I were part of a large number of people travelling from the U.S. to Tuscany to celebrate a spectacular family wedding and Christine was instrumental in helping most everyone with their travel plans, which also included additional trips beyond the wedding. For us, it was a luxurious trip to the Cote d'Azure, and it couldn't have been more lovely. I will always remember Christine for making this special for us. Thank you for hanging in there with us. And you're a Rock Star!
Recommended
Great Trip
By: 1stTimer
Reviewed on: 29 May 2018
Christine was wonderful. All travel arrangements and excursions went off perfectly !
Recommended
Nothing but professional and helpful
By: Georgia on my Mind
Reviewed on: 19 Jun 2018
Above and beyond helpful, attentive, and greatly enhanced our travel to Italy. Usually, I book and manage our travel itineraries myself, but needed help on this trip, and after our experience with Christine I would highly recommend using a travel professional like her to make your travel plans that much better.
Recommended
chrisrtine Serio
By: madonna
Reviewed on: 26 Jun 2018
Wonderful. She takes care of all your needs. I would not use anyone else!
Recommended
Unforgettable Trip to Italy
By: DWittjohann
Reviewed on: 09 Jul 2018
Christine was unbelievable in helping us plan our trip to Italy. With so many things to see, Christine's advice and expertise helped us narrow down our focus to capture the absolute "must-sees." The tours she coordinated were great: a private wine/olive oil tour, and a private boat tour of Lake Como. These created memorable experiences during our stay. Along with being an invaluable resource once we were on the ground, having Christine in our corner was a huge asset in enhancing the enjoyment of our trip.
Recommended
chrisrtine Serio
By: madonna
Reviewed on: 30 Jul 2018
wonderful to work with Christine. She is so prompt and really knows her stuff! In our opinion all of our vacation and business plans will involve Christine. She takes an interest in what you are looking for and pays close attention to details so the trip is easy and non-stressful!
Recommended
Magical Journey through Italy
By: Gizmosmom
Reviewed on: 30 Aug 2018
Absolutely wonderful experience working with Christine. She planned a magical journey through Italy for us and made the process easy and exciting. She is the ultimate professional, very responsive and thinks of everything. This was our first trip with Christine and I will never plan another one without her!
Recommended
The Joy of Using a Travel Agent
By: travelbug
Reviewed on: 09 Sep 2018
Christine took away the stress of researching, planning and organizing the trip. It allowed me to simply enjoy the trip with my family instead of being the point person they all look to for information, entertainment, organization, and problem solving.
Recommended
Hotel Planning
By: John
Reviewed on: 27 Sep 2018
Christine has been invaluable in helping me plan international hotel stays in Paris and Amsterdam, and domestic stays in Virginia at Thanksgiving and Raleigh, NC just last week. In all instances, she was able to leverage all the Virtuoso amenities to our advantage. In fact, the hotel in Raleigh was not a Virtuoso property but she was still able to secure an upgrade to a suite and have an ammentity delivered to our suite. Just excellent! Needless to say, I very much look forward to working with Christine for all my future travel. It has been a real pleasure to work with her. Thank you for asking. John Bartelme
Recommended
Another great trip!
By: Nana Bev
Reviewed on: 17 Oct 2018
Working with Christine is always a pleasure. She is extremely knowledgeable and knows what we need even when we don't. She is our "go to" person for our travel.
Recommended
Italy trip
By: dom@domcc.com
Reviewed on: 10 Nov 2018
She is the very best
Recommended
chrisrtine Serio
By: Madonna
Reviewed on: 12 Nov 2018
Always such a pleasure to work with Christine. She knows exactly what we are looking for in a hotel and trip. My husband and I feel at this point we would not plan any trip without Christine's input. We highly recommend her.
Recommended
Great service, attentive, professional
By: Flavio
Reviewed on: 24 Nov 2018
Christine is the best travel agent I have dealt with. She goes above and beyond to get you the best options. I looked on a few online sites before reaching out to her and the options she presented were the best.
Recommended
Washington DC with friends from Sweden
By: Happy Traveler
Reviewed on: 29 Nov 2018
Christine, booked us into the best location in Washington DC, The Willard Hotel, which is just around the corner from the White House. Our rooms were very nice with views of the Washington Mall. The price of the rooms that Christine was able to get us was very reasonable, we were giving a free upgrade as part of our booking. (Early check in and Late check out was also given to us.) Christine was also able to get us a table at one of DC's top Italian restaurant for a Thanksgiving dinner. We are very happy working with Christine, she is a by far one of the best travel professionals we have ever worked with and are looking at booking our next travel with her. Thank you so much, Happy Traveler
Recommended
A Pleasure to Work With Christine, as Always
By: John
Reviewed on: 29 Nov 2018
It has been our pleasure to work with Christine on hotel/resort accomodations over the past six months, and each time she has added significant value to our stays. The combination of Virtuosio amenities and Christine's personal attention to details has made our stays that much more enjoyable and rewarding. For our most recent stay at the Salamander Resort in Middleburg, VA, she was able to secure a very nice upgrade to a larger suite at the time of booking, obtain early check-in and late check-out times, and arranged for a bottle of wine to be delivered to our suite with the resort's compliments. We can highly recommend Christine to other travelers that appreciate the extra mile that travel advisors, such as Christine, go for their clients.
Recommended
Fantastic care, service, and knowledge
By: Jennifer
Reviewed on: 12 Dec 2018
She took the time to get to know me, my style, and what i cared about when i travel. Then, she crafted our trip accordingly. We were pampered, and all the details were well taken care of for us. Fantastic trip! Thank you Christine
Working with Christine Serio, you will have access to:
- An experienced travel guide whom you can rely on before, during, and after the trip
- Exclusive luxury resorts and properties
- Once in a lifetime experiences
Explore with the Best
Virtuoso Advisors are constantly pushing the boundaries in unique travel experiences.
Alliance programs are unique tailored experiences exclusive to travelers working with Virtuoso Travel Advisors.
learn more
Italy
United States - All