Travel Specialties
Interests
Honeymoons
Family Travel
Safari
Culture, History & Arts
Food & Wine
Destinations
Japan
Thailand
Cambodia
Vietnam
Tanzania
Selling Travel Since
2016
My Background
Tisha's passion for travel began at a young age ... with parents of Jamaican heritage who took her on their journeys around the world. After riding a camel through Giza and exploring the Khan el-Khalili market during a family trip to Cairo, 16-year-old Tisha Neufville realized the life-changing effects of travel. Her adoration for all things travel related flourished while venturing around the world for 16 years as a global qualitative researcher. She thrives on seeing and experiencing the world and has always been the go-to travel resource for her friends and family.
As a CTA (Certified Travel Associate) and as an independent travel advisor with Brownell, a Virtuoso member, Tisha works with clients to create so much more than a simple itinerary. Whether it's a relaxing getaway, a deep-dive into a new culture, or a return to a favorite destination, she uses meticulous research to design trips which help people travel in a hassle-free way, gain a deep appreciation for a culture, and create lifelong memories.
Having visited over 40 countries and having lived in East Asia and Southeast Asia, Tisha has extensive, first-hand knowledge of many destinations. She specializes in providing tailored experiences throughout Asia, Australia/Oceania, Africa, Latin America, and Europe.
A significant portion of Tisha's business involves planning extraordinary journeys through Japan. She studied Japanese culture extensively in college and grad school, lived in Japan twice, traveled to Japan a couple of times a year during her previous career, and is now a Japan Travel Specialist Advanced Master through the Japan National Tourism Organization. As a result, Tisha has a wealth of knowledge about this wondrous country and is poised to design an exciting journey through Japan for you!
Tisha holds B.A. and M.A. degrees in Sociology from Yale University and Columbia University respectively.
Places I Have Traveled
Reviews and Recommendations for Tisha Neufville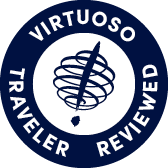 Virtuoso Verified Traveler
All reviews are from confirmed guests sharing exclusive insights
Sort reviews by
Recommended
Amazing personalized service
By: JessJO
Reviewed on: 11 Jul 2016
Tisha planned an amazing stay for me, my husband, and daughter with personalized touches including a family photo in our gorgeous room!
Recommended
5 Stars!
By: sarah1000
Reviewed on: 25 Oct 2016
Tisha was so helpful and lovely to work with. To start she suggested several options that perfectly fit what we were looking for in a relaxing getaway. Amazing places that we weren't aware of. Leading up to the trip she stayed on top of every detail, made sure we were prepared and was able to get us the best of everything.
Recommended
Great Service
By: MH39
Reviewed on: 07 Oct 2016
Well planned. Appreciate your attention to details and follow-up.
Recommended
Fantastic quick trip to NOLA
By: Roecoe
Reviewed on: 07 Oct 2016
Tisha perfectly organised a fantastic fee days in New Orleans. From the beautiful yet reasonabky priced boutique hotel in the heart of the city, to an excellent itinerary of sights and restaurants to visit, which gave us a true taste of this incredible city. Lunch at the restaurant Shaya was a highlight of the trip. We will definitely be back for more!
Recommended
Euro Trip
By: Antonio
Reviewed on: 08 Oct 2016
I had asked you to setup a trip and excursions. I could not believe the trip I had. With my work load and no time to plan my trip I asked you to step in and I could have not been more happier. This was an unbelievable experience for me. 6 days in Roma and 6 in España. On my birthday a Vatican tour and Sunday at St. Peters Square to see the pope. Then Barcelona learning about Guadi. The Sagrada Familia just one place to mention. I gave out my cards to folks as I showed ppl my itinerary you had generated for me. They were impressed. Hopefully they do call upon you to assist. Thank you so much and we will be chatting about next year's trip
Recommended
Superior Service well organized
By: Mort 16
Reviewed on: 08 Nov 2016
Well designed itinerary. Tours were ideally timed for maximum appreciation and enjoyment. Tour guides were excellent, very knowledgeable and friendly. Suggested places for dining and other activities were much appreciated. Would be delighted to book with you again.
Recommended
Never Sleeps!
By: Travelme25
Reviewed on: 09 Jan 2017
Tisha did a wonderful job putting together our trip and stayed in touch along the way. We only had a few hiccups with our travel plans and she was always available to sort things out.
Recommended
Very on top of things!
By: Susie
Reviewed on: 26 Mar 2017
Tisha was extremely helpful throughout the process, from providing options to fit the budget to sending the final travel documents (along with a thoughtful "theme" gift) just before the trip. I especially appreciated her responsiveness!
Recommended
Dreams Exceeded
By: David
Reviewed on: 09 Apr 2017
Stupendous in every way.
Recommended
Riviera Maya
By: Andrea
Reviewed on: 12 Jun 2017
Great! She thinks of everything and plans accordingly. She remembers our interests and designs travel experiences specifically for us.
Recommended
Tisha is a gem!
By: ConstantlyCurious
Reviewed on: 22 Jun 2017
Tisha is incredibly receptive and responsive. She listened to what we were looking for, provided a range of options, and answered all of our many questions. Lots of follow-up throughout the entire process. And, she included some extremely nice touches both before our trip (sending a "getting to know the country" basket of goodies) and during (arranging special perks and acknowledgement). All in all, we had a fabulous trip, and we couldn't have done it without Tisha's help and guidance.
Recommended
Tisha planned the perfect family trip to Japan!
By: Janet G.
Reviewed on: 29 Jun 2017
Tisha is AMAZING! I truly can't say enough about the incredible family trip to Japan she planned for us. From the first phone call she was professional, engaging and truly listened to what we wanted from this trip. Throughout the planning process Tisha was so easy to work with and no question or task was too big or too small. All of the activities she suggested (with help from her Japanese partners) were so much fun and things we probably couldn't have found on our own. The tour guides and drivers were excellent and everything came together without a glitch. When we arrived at our first hotel there was a binder waiting for us with train tickets, directions, maps, restaurant recomendations and background information for each city we were visiting. She and her team in Japan were also availble any time we needed them. Thanks to Tisha our trip to Japan was the best family trip we have taken so far. I highly recommend her and can't wait to work with Tisha again!
Recommended
A1
By: Cheryl
Reviewed on: 02 Oct 2017
Tisha took all the worry about planning our trip to London in the height of the summer season. Not only did she provide recommendations for accommodations, she took into consideration the needs of our 11 year old son, balancing proximity to attractions, transportation and making us feel as at home as you can when away for 2 weeks. The hotel we stayed at was exceptional in comfort and service. I cannot recall being so warmly greeted and feeling truly valued from entry to exit at a hotel with such sincerity. Working with an advisor who has experienced accommodations is key. She also takes the time to form relationships with the hotels etc which makes that touch difference to a stay as a guest. Before we even left London my husband and I were already talking about our next trip and of course, anticipating the recommendations that Tisha will make.
Recommended
Great!
By: Barbara
Reviewed on: 15 Sep 2017
It was a great experience!
Recommended
Great experience with Tisha
By: Carol
Reviewed on: 23 Sep 2017
Pleasant and positive. Tisha was very responsive and on top of it. She was proactive with suggestions, but not pushy and she really listened to understand us. She quickly grasped our personalities and style of travel and only recommended things that would appeal to us. She was with us start to finish. I'd not hesitate to use a Tisha again, and have in fact! I'll recommend her heartily to all.
Recommended
Exceptional Service
By: CLamp
Reviewed on: 11 Oct 2017
Tisha Neufville is travel advisor extraordinaire! She was extremely helpful from the beginning to the end. We are not the most "together" family; so we weren't sure exactly what we wanted to do. Tisha provided a variety of adventures for us to choose from with just a little bit of information from us. Each option was exactly what we wanted – affordable, elegant, exciting, and perfect! Once we finally settled on a trip, Tisha thought of every little thing and ensured we had all of our many questions answered. We never felt left out or alone during the planning of the trip, the trip, or even after. We had a bit of a hiccup on the travel back (airline's fault) and Tisha was right there helping with alternate plans ensuring a safe return. All of this exceptional service was provided with the utmost professionalism and gracious service. Tisha Neufville is the best of the best. We trust her recommendations emphatically. We will ONLY use her for any and all of our future travel plans.
Recommended
GREAT EXPERIENCE
By: PATRICK ONEAL
Reviewed on: 20 Oct 2017
Tisha was great to work with and created a wonderful travel experience for us!
Recommended
Professional service
By: TeamDaniels
Reviewed on: 06 Nov 2017
Working with Tisha was effortless. She is very knowledgeable about travel and was full of information and recommendations for multiple destinations. She is well traveled so her experience is second to none. Every detailed was planned for us and all the little concerns about transportation, safety , etc... was addressed and handled for us prior to leaving. The travel app that Neufville Travel uses is awesome and keeps track of all your travel details and documents. I highly recommend Tisha for your next travel adventure. Nothing is better then working with a professional.
Recommended
Mayan Riviera
By: Carol
Reviewed on: 12 Jan 2018
This was my second booking with Tisha. She recommended this resort and it did not disappoint. Tisha has great attention to detail and follow through. She also anticipates needs or possible circumstances that can ensure you have a wonderful trip. Really like working with her.
Recommended
Christmas in Japan 2017
By: Becca
Reviewed on: 14 Feb 2018
Tisha planned the most AMAZING trip for my family of 5 to Japan over Christmas. Not only is she so knowledgable about Japan, but she made the entire planning process so easy and stress free. She listened and took into account our interests, dietary preferences, and preferences and planned the most incredible itinerary. She asked for out input throughout the entire process but we trusted her opinions and expertise to make most of our decisions regarding where we should travel, stay, etc. Before the trip, she sent us a "welcome to Japan" package with various Japanese foods, souvenirs, and helpful small things for our trip which was very very much appreciated. Once we arrived in Japan, everything was perfect. She did a great job of arranging transportation, tours, things to do and made the entire trip stress free and easy for us. We had the most phenomenal Christmas trip in Japan and we have Tisha to thank for that. We will definitely be booking another trip with her as soon as possible!
Recommended
Southeast Asia
By: Jenn
Reviewed on: 08 Jan 2018
Tisha is a true professional that put a lot of time and thought into planning a highly customized trip for us to Myanmar and Indonesia. My boyfriend and I are very specific travelers and did not want a cookie cutter experience. Tisha took the time to truly understand and execute a very special trip for us. The experinece was seamless, we really had no hiccups. The guides on the ground were all really great too and that can really make or break a trip. Tisha is super patient through lots of questions and iterations, responsive and highly knowledgeable about the region. We are avid travelers and Tisha is by far one of the best travel agents we have ever worked with. We will definitely continue to work with her to help us plan our travels.
Recommended
Excellent!
By: Jan
Reviewed on: 24 Jan 2018
Tisha was incredibly organized and helpful when it came to planning our in-depth 3-week vacation in two different countries. There was so much to consider and stay on top of, and Tisha helped us do that very well. We worked with her over a year, and she was helpful, informative and fun!
Recommended
Bora Bora and New Zealand
By: sbc
Reviewed on: 02 Feb 2018
Fabulous. Tisha was so helpful with every step of the planning. She listened carefully to our broad interests, then help us plan a workable trip within the time and financial constraints we had. She located fabulous accommodations, and made many recommendations for activities and organization of how and when we would go where. She was meticulous in her detail and a sheer joy to work with. Patient, insightful, great suggestions, lots of fun. Very professional.
Recommended
Excellent Service!
By: W
Reviewed on: 23 Apr 2018
This is the second time that I have worked with Tisha for resort booking. She was originally referred to me by a friend. She is wonderful to work with. She provides great information about the options in the area I am looking for and was able to negotiate added extras which made the deal even better. Tisha is quick and reliable when it comes to returning emails, answering questions and booking the property. 5 Stars!
Recommended
Our best family vacation
By: AMiranda
Reviewed on: 18 Apr 2018
I don't even know where to begin! Tisha's thoughtful, thorough and organised travel advice helped us have our best family vacation ever. From our first phone call, where I bombarded her with ideas, requests ranging from the quirky to the crazy, and vision for two weeks with six year old twins in Japan, Tisha made every detail perfect. Every question was answered with a detailed response that gave me all the information I needed to still feel in control of our trip, while knowing I could make the best choices. Her extensive knowledge of Japan and experience planning holidays there meant that everything ran smoothly before and during our vacation. One of the things I loved most is that she didn't give us a pre-packaged itinerary. She got to know us, asked the right questions, and planned our perfect trip. Not only will I use Tisha again when I go anywhere, but would unreservedly recommend her to anyone. A HUGE Arigato to Tisha for all her help on our trip of a lifetime.
Recommended
Great Agent
By: asbraj
Reviewed on: 15 Jul 2018
Tisha was a fantastic travel agent providing responsive and relevant information regarding our trip to Bermuda. We feel confident we received great value by working with Tisha and we look forward to working with her in our future travels.
Recommended
Best Sisters Trip yet
By: Corliss
Reviewed on: 07 Aug 2018
Tisha was everything I could have asked for in an agent: She was professional, resourceful and helpful - We will definitely use her going forward.
Recommended
Tisha was great
By: Chris B
Reviewed on: 26 Sep 2018
I would absolutely recommend Tisha to help you plan your next vacation. She helped my wife and I plan a trip to Spain and Portugal for our honeymoon and it was amazing. We started with a great conversation so she could get an idea of our interests, places we would like to see and what kind of places we like to stay at. While not off the mark, we had some different ideas when Tisha sent over the initial itinerary. She was so good about listening and then updating the plan so it was exactly what we wanted. All the hotels she picked were wonderful, the travel between destinations organized perfectly and the tours and activities Tisha selected were all amazing. Along the way she was super proactive about telling us when something changed, communicating in general as well as answering any questions we had. I would highly recommend Tisha as you are thinking about your next trip!
Recommended
Incredible Trip to Japan
By: Michael T
Reviewed on: 11 Nov 2018
It was an absolute pleasure working with Tisha to plan our trip to Japan. Hard to imagine booking our vacation without her help and guidance. For such a foreign place for us, Tisha made the trip as easy and stress-fee as it could be. We felt we had a real insider's guide to Japan that normal tourists just can't experience. It really was a vacation of a lifetime and I would easily recommend my friends use Tisha if they are thinking Japan.
Working with Tisha Neufville, you will have access to:
- An experienced travel guide whom you can rely on before, during, and after the trip
- Exclusive luxury resorts and properties
- Once in a lifetime experiences
Explore with the Best
Virtuoso Advisors are constantly pushing the boundaries in unique travel experiences.
Alliance programs are unique tailored experiences exclusive to travelers working with Virtuoso Travel Advisors.
learn more
Japan
Thailand
Cambodia
Vietnam
Tanzania
Botswana
Kenya
South Africa
Morocco
France
Spain
Portugal
Colombia
Peru
Mexico