Tom Gehrels
Toronto, ON Canada
Travel Specialties
Interests
Food & Wine
Adventure
Safari
Culture, History & Arts
Family Travel
Destinations
Antarctica
Argentina
Botswana
China
Costa Rica
Selling Travel Since
1992
My Background
From a young age I knew I was meant to travel. From youthful trips all around the globe, to cultural discoveries, luxury safaris and polar cruises later in life - I have been to well over 100 countries and travel makes me who I am.
I love what I do - I love working with you, the discerning traveller, to create personalized and unique travel experiences.
I am proud to say I work only with a select group of great destination specialists - companies that have a long track record, an established reputation and that I know and trust. I work closely with them to design and book a unique tailor-made vacation for you.
Put your trust in me and I will make sure you get the holiday of a lifetime - every time.
Places I Have Traveled
Reviews and Recommendations for Tom Gehrels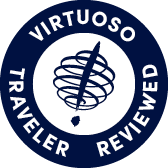 Virtuoso Verified Traveler
All reviews are from confirmed guests sharing exclusive insights
Sort reviews by
Recommended
South Africa
By: EJG
Reviewed on: 25 Jan 2018
Tom was great to work with - he answered all my questions, offered helpful advice, and was quick to make changes for me when my schedule changed.
Recommended
Want a Good Trip? See Tom
By: beres8011
Reviewed on: 15 Jan 2018
Tom- Very professional, helpful, organized and knowledgeable.
Recommended
experience
By: cart
Reviewed on: 19 Jan 2018
Since Tom has traveled so much and has a lot of experience and interest in travel, he has a wealth of suggestions to fit your desires. And he can quickly make the arrangements you need.
Recommended
Amazing Travel Advisor!
By: C&P
Reviewed on: 22 Jan 2018
We've been working with Tom for over 10 years and he has never disappointed us. He takes the time to learn our likes and dislikes and really get to know us so each trip we plan gets easier and easier because we trust Tom to make amazing choices for us that align with what we like and want! We highly recommend Tom's services!
Recommended
Africa Trip
By: Stepholm
Reviewed on: 20 Jan 2018
He was awesome and very knowledgeable. Would use him again and plan to do so.
Recommended
Safari in Tanzania
By: nkk
Reviewed on: 19 Jan 2018
Tom planned an amazing holiday for us, yet again! He is so aware of the details and makes sure that our pick-ups and drop-offs, our guides, the trip, the food and accommodations are top notch! This is our third vacation that Tom planned for us and every time I am impressed. I feel that he takes care of us as if we were his family. We had a last minute problem and needed his help with buying travel insurance for another trip prior to the safari (that he did not plan). There were 10 people in our family traveling together and he arranged for travel insurance within hours of leaving for the holiday. He makes everything trouble-fee for us and eases our minds when traveling.
Recommended
Antarctica and iguana Falls
By: marion
Reviewed on: 31 Jan 2018
As always , excellent ideas, organization and scheduling....patient with queries Tom is a traveller he knows the business
Recommended
Excellent!
By: Manon
Reviewed on: 17 Feb 2018
My review counts three words: Tom is excellent!
Recommended
a difficult trip to plan
By: mac
Reviewed on: 21 Feb 2018
Tom was good at planning for us a fairly complicated itinerary that took us out of the ordinary
Recommended
Africa
By: Albert
Reviewed on: 15 Feb 2018
It's simple, he's one of the best. Great costumer service, very knowledgeable,very helpful.
Recommended
Sudan Desert Explorer
By: ivis
Reviewed on: 23 Feb 2018
Tom provides informed advice or gets information from pertinent agency/travel provider in a very timely matter. In addition he sends a list of books and movies to study before the trip. Very useful.
Recommended
Thank you
By: Sarah
Reviewed on: 27 Mar 2018
We had a long conversation with Tom trying to figure out where to go and he was quick to make some interesting observations and recommendations. It was a good match for us and we thoroughly enjoyed our time on Complete Patagonia with Tucan tours. Tom was available for questions prior to the adventure and we will recommend him to others in the future.
Recommended
Friend
By: maurus
Reviewed on: 11 Apr 2018
Tom take straightforward approach with just right answers and no BS whatsoever. He works with enormous speed and I have a feeling that he is by me while planning the trip. Whenever he travels, he assigns substitute or letting know when he is back. I feel I have a friend in him.
Recommended
Beautiful Bali
By: Claude
Reviewed on: 22 Apr 2018
Everything--Tom is very dedicated.
Recommended
Everything you expect...and more
By: Rover
Reviewed on: 23 Apr 2018
Tom has been helping me with my travel arrangements for 15 years. Not only is he a fountain of travel knowledge, he is also a brilliant project manager when it comes to creating complicated itineraries. He takes care of all the details and is always available to give advice. Exceptional client service.
Recommended
Great resource for trip planning.
By: Panda bear
Reviewed on: 21 May 2018
Very responsive to questions you may have for a particular trip that you might be interested in.
Recommended
Galapagos
By: Floyd
Reviewed on: 28 May 2018
Outstanding. Tom has insight to the needs of your trip, arranges beautiful character hotels and there are no surprises. Strongly recommend Tom's services.
Recommended
Good trip advisor
By: thousandmiles
Reviewed on: 20 Jun 2018
I was thinking a big trip last year. a friend of mine gave me Tom's name. Since I talked to Tom about what type of trip I wanted, he has been very helpful, provides info. He always responds my questions in time and patiently explain various trips to me. He helped booking our Spitsbergen photography -in search of polar bear for us, provided professional suggestiongs to us to prepare the trip. We are happy with his service.
Recommended
Got the scoop on Hindeloopen.
By: Neil
Reviewed on: 13 Jul 2018
We have always had great trips when Tom helps us with the planning and arrangements. He has a tremendous knowledge of places to go and lots of good ideas for things to do and places to stay. On our recent trip to Holland we loved our hotels and the trip to Hindeloopen was a highlight. Only glitch was that bicycle rental fell through in Hindeloopen due to wrong size bike for my son. However we explored the town on foot and it was beautiful. Even met a sheep whisperer on the dyke, also watched the kite surfers and we hiked all over the place... We also went to Amsterdam and The Hague, which are great places to visit. Of note, our hotel in The Hague, the Kennedy B Aparthotel, was beautiful, had good breakfast included, and was right on the tramline to the beach or downtown. Awesome choice! Thanks Tom for another great travel experience!
Recommended
Quintessential!
By: Malini
Reviewed on: 14 Aug 2018
Adventure Coordinators is the quintessential travel agency! Tom Gehrels takes care of my every trip booking need, in a friendly, timely and professional way. He uses his extensive experience to add value in the way of offering a range of trip options, helpful travel suggestions and tips. For over 15 years and counting, it has been a pleasure dealing with Tom!
Recommended
do not underdtand
By: davidah
Reviewed on: 26 Jul 2018
excellent. Provided a lot of input nd suggestions into trip selection.
Recommended
Agent par excellence
By: happyfeet
Reviewed on: 29 Jul 2018
Always a pleasure; honest, trustworthy, patient. 15+ years of good service. Tom goes beyond what most do. Answers any and all queries on a timely manner. Provides excellent information. Knowledgeable. Look forward to many more years of travel with Tom's professional service.
Recommended
TRAVEL
By: KIRL
Reviewed on: 16 Aug 2018
We have been clients of Toms for many many years!! he is professional, a wealth of knowledge and always answers e-mails in a timely, efficient manner. We have appreciated and accepted his recommendations on tour companies and countries to visit.
Recommended
Indonesian
By: Jasper
Reviewed on: 12 Sep 2018
Tom always response promptly to any request with more then enough information to make a good decision. He also sends us information on possible trips that he knows may interest us, especially if they ore on sale.
Recommended
Excellent advice and service
By: Davie
Reviewed on: 25 Sep 2018
Tom provided excellent advise to help me select a trip. Also, when I had an emergency before joining the group, Tom responded to my emails and helped me resolve the issue, even though it was a Sunday.
Recommended
Good communication
By: Joan
Reviewed on: 25 Sep 2018
Always a pleasure.
Recommended
Friend that I have never seen
By: maurus
Reviewed on: 04 Oct 2018
I relay with full confidence on Tom's assistance and advice. He is always available and I have a feeling that if I would need any help he will be right there. I have never seen him, but feel as close as we are traveling together.
Recommended
Croatia Islands and Mountains
By: Suzana
Reviewed on: 13 Oct 2018
Tom was very professional , answered my questions about the trip details promptly and very helpful with advice selecting this trip.
Recommended
A great tour advisor.
By: White haired nomad
Reviewed on: 08 Oct 2018
Very professional.
Recommended
Good Advisor
By: Dave
Reviewed on: 22 Oct 2018
Tom stayed in regular contact and provided me with updates throughout even as details beyond his control caused changes. For whatever reason, the airline cancelled my flight home but he made sure I still got home and had a place to stay for the extra night.
Recommended
Experience is a plus!
By: Lt_traveller
Reviewed on: 17 Oct 2018
Quick, good suggestions and ideas, good communications
Recommended
Highly recommend Tom
By: EJ
Reviewed on: 29 Oct 2018
Tom is always a pleasure to work with. He makes sure he understands my preferences and makes great suggestions.
Recommended
China Visit
By: Panda Bear
Reviewed on: 29 Oct 2018
Tom was responsive to questions and was attentive to details of the itinerary that made the best use of our travel time and sightseeing. His hotel suggestions were first rate and he made sure that we had all proper documentation through repeated requests for copies of passports, visas, etc. We had no problems.
Recommended
Another awesome trip!
By: B
Reviewed on: 13 Nov 2018
As usual, I got great advice. I was happy with all of the arrangements including the flights. It was a fun trip.
Recommended
Great Job
By: Miko
Reviewed on: 15 Nov 2018
Tom was great to work with, quick to answer emails and always very helpful with and issues or addition add ons we wanted.
Recommended
100% dependable
By: Downsie
Reviewed on: 27 Dec 2018
You can always depend on Tom to make great suggestions and plan your trip perfectly.
Recommended
Iceland
By: Happy
Reviewed on: 23 Dec 2018
As always, competent, informed and honest .
Recommended
Bookings
By: Albert
Reviewed on: 20 Jan 2019
Great takes care of everything,One of the best
Recommended
Exceptional
By: lisa
Reviewed on: 13 Jan 2019
Great advice, professional and trustworthy. Highly recommended.
Recommended
Vietnam
By: Sandra
Reviewed on: 08 Feb 2019
Excellent service from the I'm thinking about a trip stage to the trips conclusion. I have been a client of Tom's for at least 20 years now and hold him in high regard for his insight and recommendations.
Recommended
Panama Canal Cruise
By: Triplecee
Reviewed on: 07 Feb 2019
Tom was efficient and he handled the booking with Holland America. This took that onus completely off my hands and made time for the rest of the trip aspects. There was very little interaction required with Tom except for helping to change the cabin we booked. He processed the payment to HA very quickly and effectively.
Recommended
Kilimanjaro Lemosho route + safari
By: bj red
Reviewed on: 09 Mar 2019
Tom was once again an excellent resource and easy to work with, despite having to rebook my trip due to it being cancelled the first time he got my refund to me quickly from the first trip and gave recommendations to rebook right away. I also liked getting the emails as my trip approached with packing lists and things to do in the area I was visiting. This is the second trip I booked with Tom and it was perfect both times. I will be looking to Tom again in the future for my next crazy vacation his knowledge of all the trips makes finding the right one quick and painless especially with all the options out there. I would book through Tom rather than doing it myself online anyday. I had an awesome trip.
Recommended
Turkey and Israel
By: Albert
Reviewed on: 07 Mar 2019
Knowledgeable,always there to help!
Recommended
Tom for advisor
By: social adventurist
Reviewed on: 08 Nov 2019
It was good. It's been many years now. Always has recommendations, and reviews. Quick response. Good communication
Recommended
A VISIT TO TOM IS A MUST!
By: TORONTO TRAVELLER
Reviewed on: 20 Mar 2019
I was incredibly impressed working with Tom Gehrels. He was recommended to me by a friend who had used his services quite extensively. I can see why now. After an initial meeting where Tom had the opportunity to talk with me, share his own insights and all in all, get a sense of the type of traveller I was and the type of trip I was seeking, I was pleased with the results! In about a week's time, he contacted me again and discussed what he thought would be the best options for travel (as this would be my first time in South America). He did not disappoint. He was able to select an itinerary that gave me an incredible overview of this amazing continent and one that was adapted to my physical and intellectual needs. Tom is a very professional, insightful and intuitive consultant. When I decide to seek yet another adventure, he will be the person I contact!!! His expertise is very comforting and his enthusiasm for travel is quite infectious! He is a gift to the profession!
Recommended
Trekking New Zealand
By: Jo
Reviewed on: 16 Mar 2019
Tom helped us decide which of 2 New Zealand trips better suited us. As usual his experience steered us towards the one more in line with our expectations. Tom has always made sure our vacations were stressless and any add-ons and transfers seamless. Have given his card to many people.
Recommended
Great Advice
By: BigBear
Reviewed on: 13 Apr 2019
Tom is so knowledgeable, insightful & helpful. He has first hand experience from so many locations. We took his advice & suggestions & had a great vacation experience. From now on he is "Our Guy".
Recommended
Tour booking
By: LoveTravelling
Reviewed on: 07 May 2019
Tom booked my tour and all was done promptly with all the details I needed.
Recommended
Tom's Feedback
By: Dave
Reviewed on: 29 Apr 2019
Tom addressed all my concerns promptly and professionally.
Recommended
Greece
By: Harry
Reviewed on: 01 Jun 2019
Tom is a very easy person to use for travel advice. He has lots of experience, and helps customize all or part of a trip. In this case he helped with the cruise portion of our trip but he put the extra effort in to review the parts of the trip we planned ourselves to make sure we did not have any surprises.
Recommended
France 2019
By: ScottB
Reviewed on: 07 Jun 2019
I found Tom quite professional and was a good resource. He was able to answer questions and secure good advice.
Recommended
Another great trip
By: B.
Reviewed on: 10 Jun 2019
As always, I received great advice. It was another fun trip.
Recommended
trip to St Petersburg.
By: Aras
Reviewed on: 16 Jun 2019
excellent. He was always responsive to all requests and even last minute changes.
Recommended
Trusted Travel Planner
By: Chris
Reviewed on: 09 Jul 2019
Tom has been my go-to travel consultant for over 20 years. When planning a trip, Tom provides valuable insight into countries, tour operators and provides great flight itineraries to choose from. I can always rely on his support from the planning to booking and to my return from a trip.
Recommended
Douro
By: George
Reviewed on: 05 Jul 2019
A pleasure to book with Tom, He looks after details, and follows-up on requests and any problems with the trip.
Recommended
Yes
By: Roadrunner
Reviewed on: 11 Jul 2019
He was excellent to deal with. Answered all E Mails or phone calls in a very timely fashion.
Recommended
Trip planning review and initial recommendation
By: Joe
Reviewed on: 21 Jul 2019
Easy, professional. Have complete confidence in his recommendations and judgement re any trip I choose.
Recommended
Repeat Customer
By: Bill - Repeat Customer
Reviewed on: 20 Jul 2019
Excellent to work with. Tom has planned multiple holidays for us including India, the Galapagos, & most recently Italy's Amalfi Coast. His recommended locations & activities are almost always accepted and turn out to be terrific. The guides he has arranged for us become part of the family. On the fly adjustments are easy.
Recommended
Exodus - Five Stans of the Silk Road
By: Tootsie
Reviewed on: 31 Jul 2019
Tom is a pleasure to work with; always available, patient, accommodating, knowledgeable, resourceful, and I've said before 'when you're traveling to the other side of the world on an adventure of a lifetime, it pays to work with the best and Tom has proven himself to excel at his job'.
Recommended
Great help yoyo plan my trop
By: Annie
Reviewed on: 11 Aug 2019
Easy as always. Tom is very efficient and able to answer all questions.
Recommended
Namibia
By: Namibia
Reviewed on: 30 Aug 2019
Very objective, understands his clients, not afraid to steer customers away from what he considers a bad idea. Strives to deliver an exceptional experience. Very attentive to detail.
Recommended
Tom gets us
By: MEl
Reviewed on: 21 Aug 2019
Tom always suggests interesting and challenging trips, but not too challenging. And he advises us what not to do. He understands what we are looking for.
Recommended
Travel advisor
By: Luv2trvl
Reviewed on: 30 Aug 2019
Professional, efficient, knowledgeable that is why my sister and I contact Tom when we are planning a trip. We know we are in very good hands because he himself has travelled to over 100 countries and counting!!
Recommended
Brazil
By: Edith
Reviewed on: 05 Sep 2019
Excellent -from the beginning of our planning, Tom was extremely helpful and worked out a great flight itinerary to work all our requirements. During the trip, we needed to make a last minute adjustment and he again was able to work out the schedule at a minimal cost to us. All was done very quickly and great communication and updates provided. Thanks again for excellent service!
Recommended
Ongoing Travel Support
By: Chris
Reviewed on: 17 Sep 2019
Tom at Adventure Coordinators certainly provided a wonderful service when changes had to be made on a recent tour and flights. Travel support continues after the initial booking and I can rely on Tom to look after my best interest with tour operators and airlines and provide good information to prepare for the trip.
Recommended
Working with Tom for Years - He's the best!
By: TimeToGo
Reviewed on: 19 Sep 2019
Tom has planned several trips for my family over the years. He's great at working with our expectations and budget to come up with a fantastic vacation. His own direct experience on the different tours and trips is invaluable, as he can point out the pros and cons of each option to help us make better decisions. And with our busy schedules, it works best for us have all communication via email, and Tom is always very responsive to emails and clear in his written communications and documents, which is important! Would highly recommend working with Tom to plan any vacation experience.
Recommended
Tom takes care of all the details
By: Downsy
Reviewed on: 01 Jan 2020
You can always encounter unexpected surprises when travelling; however, Tom always thinks ahead to prevent unnecessary problems.
Recommended
Italy trip
By: Dodo
Reviewed on: 02 Nov 2019
Tom booked 3 consecutive trips for us to Italy this fall. He is very professional and has a lot of great ideas. He is always able to answer all our questions.
Recommended
Croatia
By: Travel Memories
Reviewed on: 23 Oct 2019
We have worked with Tom twice in the past, and again, Tom did an awesome job getting our travel plans in place. He is very quick, getting back to us usually the same day, when we were in the planning stages. We had a bit of an issue when we were away, and I contacted Tom for assistance. He was out of the office, on a travel mission, but got back to me immediately, and had the issued resolved immediately. I would highly recommend Tom, and I have done many times.
Recommended
Balkan tour
By: Zivjeli
Reviewed on: 28 Oct 2019
Tom was very helpful and efficient. He was astute in assessing our wants/requests and accommodating them. He was quick to respond to questions and offered interesting options for every aspect of the trip. We were very satisfied.
Recommended
Greece / Turkey trip, Ponant cruise
By: Doug
Reviewed on: 13 Nov 2019
Excellent ! He kept us aware of each stage of the trip and answered any questions promptly.
Recommended
Review of Tom Gehrels
By: AGW
Reviewed on: 21 Nov 2019
Tom was informative, helpful and supportive at every step from the planning and booking to the execution and follow up of our trip. I have already passed his contact information on to others with my positive recommendation of his services.
Recommended
Air and insurance
By: Allan Rodger
Reviewed on: 17 Nov 2019
Excellent travel advice
Recommended
Tom G
By: Mike
Reviewed on: 12 Dec 2019
Tom, is very knowledgeable and makes good suggestions on trips and trip options to consider. He is always prompt with his responses to queries. We have been using Tom for all our trips for nearly 15 years.
Recommended
Tasmania Trip
By: Dragy
Reviewed on: 09 Jan 2020
I have been working with Tom for over 12 years and have booked several memorable, terrific vacations with him. He is knowledgeable, professional, well travelled and very helpful. I would recommend using Tom for your next vacation. You will not be disappointed.
Recommended
Madeira and beyond
By: Albert
Reviewed on: 08 Feb 2020
As always high level of service
Recommended
Don't know what Review means ...
By: Debbie
Reviewed on: 15 Feb 2020
Tom is a great reference for travel. Good attention to detail.
Recommended
Trip to Colombia
By: Petey
Reviewed on: 18 Mar 2020
Very easy. He looked after all flights and connection as well as changes mid stream. Would certainly recommend him and use his service in the future
Recommended
Excellent advice and recommendations through a difficult time.
By: Elaine
Reviewed on: 19 Mar 2020
Although the date for my trip has passed, I did not actually take it as it was with One Ocean Expeditions who are no longer running cruises. I was originally booked for February 2020 but had to change that booking to 2021 when two of the OOE ships were withdrawn from service. I am presently trying to get a refund on my credit card and/or through my cancellation insurance and waiting for OOE to declare bankruptcy so that my claims can be processed. This has been a difficult time, but Tom has always been available and has updated me regularly on new developments and options. His advice has been excellent and I would not hesitate in consulting him again. I am currently in the process of booking another Antarctica cruise with him through a different company. Having been to Antarctica 3 times he has been able to answer all my questions and to make recommendations.
Working with Tom Gehrels, you will have access to:
- An experienced travel guide whom you can rely on before, during, and after the trip
- Exclusive luxury resorts and properties
- Once in a lifetime experiences
Explore with the Best
Virtuoso Advisors are constantly pushing the boundaries in unique travel experiences.
Alliance programs are unique tailored experiences exclusive to travelers working with Virtuoso Travel Advisors.
learn more
Antarctica
Argentina
Botswana
China
Costa Rica
Ecuador
Egypt
India
Italy
Jordan
Kenya
Morocco
Peru
South Africa
Tanzania