Travel Specialties
Interests
River Cruising
Ocean Cruising
Food & Wine
Rail
LGBTQ Travel
Destinations
Cambodia
Vietnam
United Kingdom
Netherlands
Belgium
Selling Travel Since
1994
My Background
Cruise and luxury travel expert, with over 20 years experience
I specialize in cruise vacation planning, with a particular specialty in small-ship, luxury and river cruising. I love to share my first hand experience, knowledge and expertise with my clients to ensure exceptional, out of the ordinary vacation experiences.
I have over 20 years experience in the travel industry including working for cruise lines, airlines, hotels, and for the last 10-years as the owner and general manager of Ocean & River Cruises Travel – an award-winning cruise specialist agency.
I love sharing my first hand destination experiences with my clients, with tips and insider knowledge to really help my clients get the most from their vacation. While I have completed the highest levels of training and certification with our cruise line partners, I find it is my first hand personal experiences that my clients really appreciate when putting together custom vacation packages.
I've been on over 100 cruises including:
Big ship ocean-liners
The small sailing yachts of Windstar
Intimate river cruise ships in Asia and Europe
Small luxury ships such as Paul Gauguin Cruises
Expedition ships such as Ponant
Whether you're looking for an amenity filled ship with plenty of onboard facilities, or something upscale, small and unique – I'd love to hear from you.
Planning a cruise also runs well beyond the onboard ship experience. Over the years, I've built up great relationships with hoteliers, tour guides and our travel suppliers that I've met during my travels or through top level industry events. Leveraging these relationships allows me to bring great value and choice to my clients.
Contact me for an initial discussion about your travel plans – no pressure, no hassle. After a detailed consultation, I'll put together a proposal with my recommendations for the cruise vacation packages that will be a great fit – just for you.
Best of all, for my river cruise, luxury and small-ship clients, this expertise and knowledge is just part of the value that you'll enjoy from working with me. I'll also guide you through the exclusive amenity packages and value added offers that our agency is often able to add to bring even more value to your vacation.
Your travel dreams are my passion – I look forward to hearing from you.
Places I Have Traveled
Reviews and Recommendations for Samuel Spencer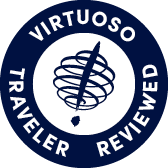 Virtuoso Verified Traveler
All reviews are from confirmed guests sharing exclusive insights
Sort reviews by
Recommended
Very Knowlegeable and Professional Travel Consultant
By: Maggie
Reviewed on: 14 Feb 2017
We have now booked over 20 cruises with Samuel who is a very knowledgeable and professional travel consultant. Samuel is able to provide assistance and advice on all aspects of cruising in addition to arranging transfers, hotels and tours. Most advice given is through his own personal experience travelling with these lines. I would definitely recommend Samuel given his in-depth knowledge of the industry.
Recommended
17 islands in 21 days
By: Gow
Reviewed on: 17 Mar 2017
Samuel has helped my wife and I arrange for a number of trips, one group and 3 on our own. This recent 3 week Caribbean vacation with Holland America was probably our best yet. Great Itinerary (17 islands in 21 days!) mid size ship, perfect weather, and fabulous classy service from the Holland America Crew. I would like to thank Samuel for the extra amenities he arranged for us including a beverage package, a night at the Pinnacle Grill, and an extra on board credit, certainly things we would not have known about or had available if we had just booked on line. Also Samuel's advice on a lower promenade room mid-ship turned out to be perfect, with two dedicated loungers outside our room, and a dedicated interior seating area. We look forward to our next opportunity to work with Samuel again. Great guy, tremendous service.
Recommended
Travel advisor
By: Calgolfer
Reviewed on: 22 Mar 2017
Samuel is the eptimomy of travel advisors. He is so knowledgeable about the cruise ship itself and has interesting insights as to cabin location. Etc. Etc. It is a pleasure to work with him. And even if we do not book a cruise , he always provides us with all the details that help make our decision
Recommended
Trip to Africa
By: Ben Wong
Reviewed on: 12 Apr 2017
Great working with Samuel to put my itinerary together for my recent trip to South Africa, Zambia and Botswana. Everything was arranged well. The hotel and lodge he recommended were fantastic. The ground transportation to and from airports and between the African countries were excellent.
Recommended
Working with Samuel
By: brendat
Reviewed on: 18 Apr 2017
Samuel is patient with those of us who only have a vague idea of what we want to do.... he investigates thoroughly and provides a variety of recommendations so you can choose what works best for you... he is very knowledgeable about many facets of travel and always looks to make the best holiday possible
Recommended
Great assistance and very resposive
By: Cctp
Reviewed on: 20 Apr 2017
As usual great, you can always ask, change, cancel...
Recommended
Like Clockwork as Usual
By: Discovery
Reviewed on: 27 Apr 2017
Just returned from an Asia cruise that Samuel had arranged for ourselves and some friends. The transfers and cruise went like clockwork as usual. We are presently planning two additional cruises through Samuel with the first being somewhat complicated in that it involves booking 3 cabins for our immediate family. As Samuel has done in the past, he is able to easily work through complicated logistics and provide advice on the best options available. This type of information has provided us great value in both pricing and advice that I believe could never be matched if I had dealt directly with a sales rep for the cruise line in question.
Recommended
Samuel Spencer
By: Jason
Reviewed on: 09 May 2017
I just returned from a three week vacation. Samuel arranged flights, cruise, private tours, hotel, along with meal recommendations. We enjoyed the entire trip. All of his tips and recommendations added a nice touch or saved us time and money. Overall, Samuel provides excellent advice to the traveler. We have used his services in the past and will do so in the future. Jason
Recommended
Alaskan cruise
By: Linda
Reviewed on: 20 May 2017
Samuel is an amazing travel agent and has always fulfilled my cruise needs and requests.
Recommended
Ocean and River Cruises
By: Megmokie
Reviewed on: 10 Jun 2017
He is very obliging! He returns you call immediate! Ask if he could help in bookings if he dies them fir you it done quickly! I would book again through Samuel again !!
Recommended
Samuel
By: Doogie
Reviewed on: 24 Jun 2017
We have been with Samuel since he acquired the franchise and have been extremely satisfied with his service and his personal attention. He makes us feel special.
Recommended
Well planned & well delivered
By: Calgary couple
Reviewed on: 06 Jul 2017
Samuel is good to work with. He pays a lot of attention to detail and getting it right. That's a great quality in an advisor/agent. Samuel knows his stuff very well and shares his insights on different cruise lines and itineraries.
Recommended
Excellent
By: Anon
Reviewed on: 01 Aug 2017
Samuel and his assistant Thomas, are professional in every meaning of the word. They are definitely in the camp of the traveler and are excellent advocates with travel providers. The recommendations received fit our preferences, not the providers and not Samuel's.
Recommended
Switzerland Trip
By: Ben Wong
Reviewed on: 14 Aug 2017
Once again, Samuel is an excellent travel consultant and did great work in helping me and a couple of my friends with our trip to Switzerland. We valued his advice and recommendation in air itineraries, hotels and tour companies. A couple of us went to Geneva for a conference and extended our stay in Switzerland afterwards and joined a land tour operated by Insight Vacation. Everything went very smoothly with our trip. We would like to thank Samuel and his assistant, Thomas, as well for their help in organizing our trip.
Recommended
He is good advisor
By: Passenger
Reviewed on: 16 Aug 2017
I have been working with him previously and it is good service as always.
Recommended
Crystal River Cruise
By: S Foong
Reviewed on: 29 Aug 2017
Excellent as always! We've worked with Sam exclusively for over 8 years and he has consistently provided great advice and planned all aspects of our travel seamlessly. His depth of knowledge is incomparable and his attention to detail is impeccable. He is the only travel agent I can confidently recommend to all my friends.
Recommended
Baltic Sea
By: Casto
Reviewed on: 11 Sep 2017
Direct and to the point. He knows the cruise industry.
Recommended
Iceland Transatlantic Princess Cruise
By: Linda
Reviewed on: 27 Sep 2017
My husband and I, along with friends and family, who have cruised with Samuel's help, always appreciate how thorough he is and plans every detail of our travel so the experience is worry free. He always answers our questions and has lots of tips. We also like how he knows our likes and dislikes and plans our cruises accordingly.
Recommended
No question left unanswered
By: Pepe
Reviewed on: 14 Oct 2017
GREAT! Samuel was great, always willing to help and go the extra distance to get you what you need. His suggestions on a private tour company for Russia was spot on, great experience. His knowledge of the ship was also much appreciated when booking a room that wasn't next to an elevator or under the casino. Quiet. Nights and great days. Working with Samuel made sure everything we needed to travel was covered and everything we needed to enjoy was covered.
Recommended
Above & Beyond
By: Happy wanderer
Reviewed on: 11 Oct 2017
Samuel as always spent lots of time working with us to organize not only the cruise & air but independent land accommodation portion of our recent trip to Japan. Thanks to his attention to detail and years of experience we had great flight routings and ship cabin location. Very much appreciate his patience and professionalism.
Recommended
Great travel agent
By: Rob
Reviewed on: 26 Oct 2017
Samuel is very cooperative, veryknowledgeable of his craft and very attentive to details. He is an excellent travel agent.
Recommended
Celebrity Eclipse Canary Islands Cruise
By: Ben Wong
Reviewed on: 01 Nov 2017
Sam is a great travel consultant. He provides great advice on our trip including the pre-cruise and post-cruise arrangement.
Recommended
Samuel Spencer review
By: Brenda
Reviewed on: 06 Nov 2017
Samuel goes beyond the required to give travelers as much information as possible to help them have a great holiday. He is thoughtful of individual needs and is always prepared to help to make the experience the best possible...keeps the clients needs at the centre. Samuel is kind, generous and dedicated.
Recommended
Great Service
By: Norm
Reviewed on: 04 Nov 2017
Excellent service as always. He came through for us even when Prince Cruises were giving us the run around.
Recommended
My advisor
By: Fussy
Reviewed on: 04 Nov 2017
Excellent working with Samuel, he is great on detail. Prompt in providing information.
Recommended
An amazing trip
By: Chris
Reviewed on: 11 Nov 2017
Samuel and all the people at Ocean & Rivers Cruises are wonderful to work with and made our holiday an absolutely amazing dream come true. We will always book our vacation through Samuel! Thank you!
Recommended
Good job
By: Karen
Reviewed on: 04 Nov 2017
It was great working with Samuel. He is very helpful and quick to respond to questions. He has a calm, professional approach. He is very knowledgeable about the variety of cruises out there.
Recommended
First Time Experience
By: James R
Reviewed on: 12 Nov 2017
The man is full of information about cruising. helped pick a cruise company for the Mekong River - Amawaterways. Great selection based on first hand knowledge. Samuel was very helpful with 2 other couples decided to join us. Little problems solved quickly. Woking on our next cruise on the Nile. The Danube to follow. Thanks Samuel.
Recommended
Lawrence Bates
By: L & K Bates
Reviewed on: 13 Nov 2017
Samuel was GREAT as usual ! Always very professional and quick to respond to our every inquiry.
Recommended
Great Cruise!!!
By: Janine
Reviewed on: 30 Nov 2017
Samuel was great everything went smooth with our trip, from hotel pre-cruise and any questions answered quickly we would definately use him for our next cruise!!!
Recommended
Great service
By: Sheila
Reviewed on: 25 Nov 2017
Samuel knows the Cruise industry well. We have booked several cruises with him and he always makes us feel as though we've got the best deal and perks. On this last trip we phoned to let us know we were being offered the penthouse suite for a reasonable upgrade cost. It was well worth it. Highly recommend Samuel to book your encyclopedia Cruise.
Recommended
South Seas Cruise
By: 2travellers
Reviewed on: 28 Nov 2017
always great working with Samuel who is very knowledgeble
Recommended
Empress of the Seas Cruise
By: Linda
Reviewed on: 03 Dec 2017
Working with Samuel and his team is always amazing. He pays attention to detail and knows my preferences. He answers all questions promptly and solves any problems as soon as possible.
Recommended
South Africa
By: Mike Tattersall
Reviewed on: 11 Dec 2017
Fantastic, he listens and he performs, and he got it right on every level. He is wise, patient, understanding and willing to go to the end of the world and back. For the first time I took advantage of his recommended tours. In Cape Town we utilized the driver for a third days as the first two days went so well. Thanks Samuel
Recommended
Good personable service
By: cbarker
Reviewed on: 15 Dec 2017
Samuel was efficient and helpful. I don't usually use a travel agent but he may just have converted me. He answered all my questions and had no problems customizing my post cruise travel plans economically.
Recommended
Emerald Cruise / Budapest-Amsterdam
By: Dennis Gregory
Reviewed on: 24 Oct 2018
Samuel and his team are experienced, professional and very efficient and knowledgeable .
Recommended
Samuel Spenser is a True Cruise Expert
By: Dolphin Rider
Reviewed on: 11 Jan 2018
Fantastic. His cruise line and cruise ship recommendation was excellent for our large diverse group. We were 14 people travelling - great grandmother of 82 to youngest great grandchild of 16 months. Samuel is professional and courteous at all times. He took care of all details of our trip and we would recommend him to anyone wanting to book a cruise!
Recommended
Great travel agent
By: Disapointed
Reviewed on: 03 Jan 2018
Samuel does an incredible job in all our travel related issues. He has booked trips for us for many years and all details are always taken care of.
Recommended
Highly Recommended
By: Keith
Reviewed on: 16 Jan 2018
A very knowledgeable travel professional and highly recommended. Our latest cruise over Christmas was booked far in advance and involved booking multiple cabins, transfers and return airfare. Booking far in advance led to some unavoidable changes on our behalf leading up to the cruise. These changes were handled easily and efficiently by Samuel. His personal experience with numerous cruise lines and knowledge of many ports has proven invaluable when planning and booking our previous cruises.
Recommended
Always a Professional
By: Pink Panther
Reviewed on: 21 Jan 2018
Samuel is very thorough, very helpful and extremely knowledgeable. We had our trip book in days with great savings and a wonderful cabin on the AmaDara.
Recommended
Great planner and executor
By: JoeP
Reviewed on: 25 Jan 2018
Always great to work with Samuel. He listens and gets things done. Thanks for your help and always looking forward to your helping us with the next trip.
Recommended
Another success
By: Penny
Reviewed on: 31 Jan 2018
We have booked with Samuel several times and would again. We have been particularly impressed with his choices for before and after cruise accommodations. we have never been disappointed with hotels, tours or transfers.
Recommended
Go Way Cook Island trip.
By: Lawrence & Karen
Reviewed on: 03 Feb 2018
ALWAYS great working with Samuel Spencer ! Samuel organized many cruises for us over many years...always prompt and accurate with his responses. Whenever we enquirer about a cruise of interest to us........we get a response right back with a cabin on " Courtesy Hold ! "
Recommended
Samuel Spencer
By: Slam
Reviewed on: 14 Feb 2018
Samuel offered great advise which made the trip so enjoyable.
Recommended
Excellent customer service
By: Brad
Reviewed on: 03 Mar 2018
Samuel and his team were responsive to requests and saved us further money from promotions unknown to us.
Recommended
Celebrity Cruise February 2018
By: BrendaT
Reviewed on: 25 Feb 2018
Samuel worked very hard to make sure this trip went without any issues. The pre cruise hotel was exactly what we had thought it would be --- convenient, clean, well priced, good breakfast... the cruise went off exactly as planned--- great rooms, all pre selected packages were in place and the ship was lovely... We all had a really good time. We were clear in our expectations and Samuel set out to make that all happen.... great to work with.
Recommended
Antartica
By: Lin
Reviewed on: 28 Feb 2018
Antartica is one of several trips that I have booked with Samuel and/or members of his team. I have consistently had exceptional service.
Recommended
Pleased with cruises
By: Moe
Reviewed on: 09 Mar 2018
Samuel Spencer has organized a number of cruises for, us as a couple, and as many as 16 family members. On our first cruise he answered all beginners guestions patiently and in detail. Therefore we kept going back to him for other cruises. His knowledge of the different cruise lines and areas helped us with decisions on succeeding cruises. Samuel helped us with our recent cruise on Norwegian Spirit. He recommended some options that we enjoyed. When we cruise again Samuel is the first person we'll call.
Recommended
Sam's the man!
By: Louisa Mexican
Reviewed on: 17 Mar 2018
Samuel Spenser is the ultimate travel advisor. We HAVE already recommended him to our friends and family who love to travel. They have also been impressed with his professional and honest ability to guide them. He is well informed and has pleanty of personal experience to go on. I will continue to have Samuel assist me with my travels as long as he is willing and I am able!
Recommended
Great River Cruise
By: Céline
Reviewed on: 27 Mar 2018
Working with Samuel was great very responsive to my questions and concerns
Recommended
Caribbean cruise
By: D and D
Reviewed on: 17 Mar 2018
Samuel was very helpful in advising of the options available for booking so late. He was able to get us a good price for the cruise and flights. Also, being our first cruise, we had a lot of questions which were answered promptly. He is very knowledgeable about cruising and we would definitely recommend him.
Recommended
Best vacation ever!
By: Chris
Reviewed on: 20 Mar 2018
Samuel is very professional and looked after our every need and want. He went out of his way to find us the best deal and excellent accommodations in the places we stayed before and after our cruise. He went over and above to make sure we had all the transportation necessary to get where we needed to go. Would never book a vacation without going through him first. I recommend him and his company to all my friends and co workers if they want to get the best deal and have the best vacation ever
Recommended
Another Perfect Cruise
By: Jim & Heide
Reviewed on: 10 Apr 2018
We recently completed a Western Caribbean cruise on Celebrity Silhouette. It was wonderful. Samuel continues to ensure that our travel plans are complete, and that any additional wishes that we have are fulfilled (dining preferences, insurance). And, he is very patient with our usual list of questions. Thanks Samuel.
Recommended
Great Service
By: Kamryn
Reviewed on: 08 Apr 2018
Samuel and his crew are always amazing. Very informative and are right there for all of our questions.
Recommended
Holland America ms Zuiderdam
By: Mrs Prez
Reviewed on: 07 Apr 2018
Awesome!! Samuel has always been more than patient and cordial with my family!!! Cheers Samuel!!!
Recommended
The Nile
By: dj
Reviewed on: 17 May 2018
We have been with Samuel since he bought the franchise in 2007 and was one of our best decisions from a travel standpoint. Sam has introduced us to numerous great adventures and we would not consider using anyone else. Our most recent Nile experience was long on our bucket list and it lived up to our expectations.
Recommended
Fantastic Family Trip
By: JS
Reviewed on: 21 Apr 2018
We recently went on a Disney cruise that we booked through Ocean & River Cruises. During the initial stages, Samuel provided us with various options and prices until we found a good fit for our family. The booking process was quick and effortless and Samuel took care of all the details including flight, hotel and transfers. Any questions or issues we had were answered and resolved quickly, giving us ease of mind. We would highly recommend Samuel to other travellers and will definitely contact him for future cruises. Thank you!!!
Recommended
Superior Service
By: Marda
Reviewed on: 01 May 2018
Samuel is great to work with. He is very knowledgeable on the cruise industry, quick to respond, most helpful and caring, e.g. there was a ghastly incident during our recent cruise which was on the news and Samuel immediately reached out to us to see if we needed any assistance.
Recommended
Amazing Mediterranean Cruise on the Norweigen Spirit
By: INKY
Reviewed on: 02 May 2018
We actually worked with Joe Wypych from Ocean & River Cruises Calgary, and he was amazing to work with. He arranged our Airfare/Hotel/Transfers/Cruise and everything went off like clockwork. He picked a perfect hotel for us in the location we requested and answered our numerous questions. We have worked with Joe many times in the past and we cannot say enough good things about him. Already booked another Cruise with him!
Recommended
worked with him multiple times
By: SHROSS
Reviewed on: 12 Jun 2018
Samuel is the consummate, comprehensive travel agent. I cannot fault him for anything and would recommend him without hesitation.
Recommended
Amawaterways
By: J Beer
Reviewed on: 11 Jun 2018
Excellent. Very well organized and helpful.
Recommended
Excellent travel guide
By: Robocop
Reviewed on: 23 Jun 2018
Samuel is precise, very knowledgeable in his field and punctual with bookings. He knows all the finer point for having a fun cruise, and good boutique hotels to stay in wherever you go. We have had several cruises organized by Samuel to our great satisfaction.
Recommended
Good Advice
By: Bloomer
Reviewed on: 14 Jul 2018
Samuel did a wonderful job help my husband and I, as novice cruisers, find the absolutely best cruiseline and cabin for our interests and needs.
Recommended
Many
By: Robin
Reviewed on: 02 Aug 2018
Samuel has been our cruise advisor for many years. He carefully listens to what we are looking for on our next adventure, and provides carefully selected choices and recommendations, with us, and not him, in mind. Samuel has been our trusted conduit to the world's oceans, rivers, and the cultures near their shores.
Recommended
Prinsendam 1 month Norway/British Islands Explorer
By: Mouse
Reviewed on: 01 Aug 2018
This month long cruise turned out to be the "perfect storm" of holidays. The selection of the itinerary, ship and cabin was done with consultation with Samuel from Ocean and River Cruises in Calgary. After that, it came down to Samuel arranging everything from accomodations in Amsterdam, specialty dining on board, and a final transfer from the ship to the airport on the final journey home. It was an outstanding trip and I can't recommend it highly enough. As with other cruises, I have utmost confidence in Samuel and his colleagues to get the details correct. Once that's done, it's up to me to relax and enjoy it all.
Recommended
Great advice
By: Sheila
Reviewed on: 02 Aug 2018
Samuel is a very knowledgeable cruise specialist. He know all the lines well and knows what it is that we like and don't like. So far we've booked all sorts of cruises with him from family style cruising to Galapagos, European river cruise and more. He always checks for the best offers prior to final payment. I appreciate that diligence.
Recommended
Seabourn Cruise
By: Tim
Reviewed on: 26 Aug 2018
Very knowledgeable about all aspects of travel. Responsive Looks for efficient options taking into account our travel needs
Recommended
Erie Canal cruise
By: Ted
Reviewed on: 29 Sep 2018
We were very pleased when Samuel Spence mentioned this cruise to us. We did not know the company or its cruises. The information we got was fair and accurate, and there were no unfortunate incidents. Everything went as planned. We very much enjoyed the cruise. The food and service on the boat were excellent - no complaints. The room was quite small and the carpet and other parts of the board showed its age, but that was more than offset by the 40% off the regular price. It was a great trip, set up through excellent service by Samuel Spencer.
Recommended
Exceptional service
By: Grandma5
Reviewed on: 30 Sep 2018
Samuel is very professional. He accommodates the cruiser in all areas. Easy to work with and he makes sure arrangements are made to ensure the most satisfying cruise.
Recommended
Europe River Cruise
By: Michael G and Stephen H
Reviewed on: 04 Oct 2018
It has always been very easy and stress free when involving Samuel in our travel plans. He is knowledgeable and freely offers suggestions and tips on making our travel plans that much better. He followed through with all aspects of our travel arrangements and was easy to get a hold of and promptly answered our e-mails.
Recommended
Ocean & River Cruises
By: Diana
Reviewed on: 01 Apr 2019
Samuel Spencer is very reliable. He is very knowledgeable and has answers to all your questions. His responses are always quick and detailed. I enjoy working with Samuel and will continue to do so.
Recommended
Always very helpful
By: Pepe
Reviewed on: 12 Apr 2019
Samuel has all the bases covered and keeps us on track. Always a pleasure dealing with him.
Recommended
Oceania Marina in French Polynesia
By: L & K Bates
Reviewed on: 06 Apr 2019
Working with Samuel Spencer has always GREAT.......he is Fantastic !
Recommended
Best vacation ever!
By: Chris Tanner
Reviewed on: 13 Apr 2019
Working with Samuel and Ocean River Cruises was amazing! He made our vacation perfect, looking after every detail so all we had to do was show up and enjoy the complete experience. He recommends the best accommodations with the most reasonable prices. Would never book a vacation with anyone else
Not Recommended
Advisor
By: Kiki
Reviewed on: 13 Apr 2019
Generally good. I find communication with him to be sporadic...and often I had to follow up on requests to ensure follow through. Samuel has great suggestions for hotels.
Recommended
Travel Advisor
By: Dinty
Reviewed on: 06 Apr 2019
Samuel is very well informed and certainly knows the business. Has many insights and ideas to help the travel plan
Recommended
Many cruises booked through Samuel
By: Kamryn
Reviewed on: 14 Apr 2019
Samuel has made all of our cruises absolutely perfect. Our full trust goes into his work.
Recommended
Another Great Cruise
By: Keith
Reviewed on: 22 Apr 2019
Samuel is a very knowledgeable travel advisor who we have used for booking numerous cruises over the past years. His past experience and familiarity with many cruise lines, especially those in the luxury category, is invaluable when choosing and booking a trip. He is thorough and diligent when organizing a booking or whenever additional information is required from the cruise lines.
Recommended
Best Advisor Ever!
By: PG
Reviewed on: 01 May 2019
From beginning to end and everything in between, Samuel is hands down the best agent to work with! Always helpful and knowledgeable. Would definitely recommend him to anyone!
Recommended
Sounded great, but cancelled trip and did not go.
By: Mouse
Reviewed on: 21 Apr 2019
Great, as usual.
Recommended
Another excellent experience !!
By: L & K Bates
Reviewed on: 28 Apr 2019
Samuel looked after all the DETAILS of our cruise........overnight hotel, limo service and Cabin Upgrade !
Recommended
Awesome Sailing on the Rhine
By: Inky
Reviewed on: 10 May 2019
We actually worked with Joe Wypych at Ocean & River Cruises Calgary and he was fantastic as always, was very helpful with booking everything, getting the best deal possible and finding us a charming boutique hotel in the Center of the Old town in Basel.
Recommended
Panama Canal Cruise 2019
By: Robert & Jeanne Place
Reviewed on: 18 May 2019
Has always provided exceptional service.
Recommended
Crystal Symphony Singapore-Hong Kong
By: Sue
Reviewed on: 25 May 2019
Excellent! Very knowledgeable, detail oriented and trustworthy. A true travel professional and advisor.
Working with Samuel Spencer, you will have access to:
- An experienced travel guide whom you can rely on before, during, and after the trip
- Exclusive luxury resorts and properties
- Once in a lifetime experiences
Explore with the Best
Virtuoso Advisors are constantly pushing the boundaries in unique travel experiences.
Alliance programs are unique tailored experiences exclusive to travelers working with Virtuoso Travel Advisors.
learn more
Cambodia
Vietnam
United Kingdom
Netherlands
Belgium
France
Austria
Germany
Hungary
Denmark
Norway
Sweden
Singapore
Spain
Portugal