Travel Specialties
Interests
Independent Tours
Family Travel
Beach & Sun
River Cruising
Rail
Destinations
Ireland
United States - Alaska
Italy
United States - Hawaii
Thailand
Selling Travel Since
2015
My Background
I have a gypsy soul and a passion for travel!
Traveling is a necessity and love of life for me. Studying about the Renaissance fueled the fire for traveling Italy. My Irish roots called me to visit Ireland. My love of the beach has taken me to both coasts of America and more. Family fun has taken us from Disney World to Disneyland, and many adventures in between the two!
I really enjoy listening to clients and understanding their dreams and desires for their trips. I am blessed to be employed at Humble Travel Service so that I can assist others in finding the joy and exhilaration in their travels.
Whether you are looking for a tour of Europe and beyond, fun family vacation, a great beach escape, or something a little more exotic, I would be honored to help you plan your next exciting adventure!
Places I Have Traveled
Reviews and Recommendations for Roxanne O'Bryon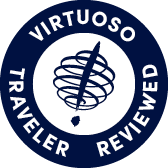 Virtuoso Verified Traveler
All reviews are from confirmed guests sharing exclusive insights
Sort reviews by
Recommended
Trips with Roxanne
By: Pam
Reviewed on: 03 Jul 2017
She has always been so responsive and helpful with every one of my trips.
Recommended
Great agent
By: Andy
Reviewed on: 08 Jul 2017
Great agent. Well informed. No pressure at all. Quickly replies to calls and emails. She got us all lined up a fantastic vacation.
Recommended
Trip to Seattle via Denver
By: cypurnell@cfu.net
Reviewed on: 21 Jul 2017
Roxanne was helpful, knowledgeable, and pleasant to work with.
Recommended
Brazil in May
By: I.M.Agine
Reviewed on: 20 Jul 2017
Roxanne was great to work with. Good ideas, willing to look at all options, knowledgeable, pleasant. What more could you ask?
Recommended
To the Wedding
By: enjoyable
Reviewed on: 26 Jul 2017
It was very enjoyable, and she made it sound so easy and when we went on our trip and it was all easy. Very easy to follow and what wonderful rooms and easy to get to. Great seats on the planes. We were very pleased with the whole cost of the trip. Everyone at Humble was also great, if Roxanne was either busy or out. Very knowledgeable and helpful. Thank you.
Recommended
Great Advisor
By: All Together
Reviewed on: 01 Aug 2017
We had an excellent experience with Roxanne. She worked diligently to meet our needs as we requested them.
Recommended
Germany
By: MEZ
Reviewed on: 20 Sep 2017
Excellent! I made a change after the ticket was purchased and she was very helpful In making this trip comfortable. Everything went as planned. Many Thanks Roxanne for your dedication to your work and customers! Rich
Recommended
Cape Cod
By: jeneane
Reviewed on: 29 Sep 2017
Thorough and friendly.
Recommended
stockton california
By: speed
Reviewed on: 07 Oct 2017
my trip was well planned and times were adjusted to suit me.
Recommended
A wonderful trip!
By: Coco
Reviewed on: 02 Oct 2017
Roxanne has always been so helpful, available and generous with her time and advice. All of my trips have gone smoothly. I look forward to working with her in the future.
Recommended
Great trip to wine country!
By: Bonnie
Reviewed on: 05 Oct 2017
Great working with Roxanne. She scheduled all our flights, a great resort as well as our drivers and winery visits. There were 4 of us ladies.
Recommended
Napa Trip
By: Barb
Reviewed on: 02 Oct 2017
Roxanne kept us informed throughout the entire process of planning our trip. We met with her just prior to traveling to review all the documents. Everything was in order.
Recommended
A very successful trip!
By: CoCo's Mom
Reviewed on: 06 Nov 2017
Working with Roxanne has always been a pleasure. She knows my needs & requests by now and always takes time to be helpful and make my trips go as smoothly as possible.
Not Recommended
Travel on airline was bad terrible seats and long layovers
By: Flash
Reviewed on: 17 Dec 2017
She never contacted us to get our packets or plane tickets we had to vall her. Will not be using her again
Recommended
Fantastic Advisor
By: Jordan
Reviewed on: 12 Apr 2018
My wife and I couldn't have asked for a better advisor for our honeymoon to Jamaica back in late December! When we first met Roxanne, we spent a good amount of time getting to know one another which allowed her to put together packages that fit us perfectly. The thing that impressed me the most about Roxanne was her continued support even after we got home. We had a few things happen that were out of anyone's control and Roxanne helped us out through it all. She was the one calling the travel insurance company and following up with us to make sure we were taken care of. Overall just very knowledgeable and fun to work with! We will definitely be going back to see Roxanne the next time we travel!
Recommended
Excellent trip
By: Tom
Reviewed on: 05 Jan 2018
We had a great experience working with Roxanne and would recommend her. She was quick to answer our questions and if she was out there was someone else to help us.
Recommended
Florida
By: dutch
Reviewed on: 06 Jan 2018
Roxanne was very through with the details of our trip. She explained everything to me and everything worked out great.
Recommended
Great experience!
By: KGood15
Reviewed on: 04 Feb 2018
Roxanne was so helpful throughout our entire trip planning and travels. We were so impressed and thankful for her help. We walked into the Humble Travel office without an appointment one afternoon as we wanted help planning a group trip to Mexico. She met with us right away that day and worked well with our whole group. And our trip was AMAZING!! We cannot wait to go back!
Recommended
Very easy to work with.
By: Miranda
Reviewed on: 14 Jan 2018
Very easy. We communicated a few times throughout planning and she thoroughly explained everything when I picked up our documents. I left with no questions. The trip was amazing and everything went smoothly!
Recommended
Great job.
By: John
Reviewed on: 14 Jan 2018
Roxanne did a fantastic job. She was prompt with replying to any questions and was even able to add people on last minute. She was very helpful recommending day trips, and got us all of our travel documents in a timely manner. We would definitely book with her again!
Recommended
Cruise
By: Me
Reviewed on: 11 Feb 2018
We haven't went yet!!!
Recommended
Always Goes Above and Beyond
By: Drew
Reviewed on: 15 Feb 2018
Roxanne is always going above and beyond her duty as a travel advisor. When given challenging constraints, she always manages to find something within our budget, while still maintaining our level of quality, comfort, and safety. Her attention to detail makes the planning process for the customer a breeze. I would highly recommend Roxanne and Humble Travel to anyone in the Cedar Valley.
Recommended
Wonderful
By: Tweeter
Reviewed on: 31 Jan 2018
She has always been extremely kind, thorough, helpful and quick to help. We have always found great prices and resorts through Roxanne.
Recommended
Sandals Resort at St. Lucia
By: Lo Bunny
Reviewed on: 07 Feb 2018
She was awesome! Was very thorough with information, but any questions I had she answered immediately. Explained the itinerary to great detail and since we travel infrequently, that was greatly appreciated. She followed up immediately when returned and we felt she was genuinely interested in our trip and experience!
Recommended
Sun & Fun
By: Gigi
Reviewed on: 16 Feb 2018
She meet are travel needs
Recommended
Beach vacation
By: Traveler
Reviewed on: 09 Mar 2018
Roxanne was extremely helpful in planning a beach vacation for my husband & I this year. She was very prompt in her replys in answering my questions & handling the details of the trip. I'm positive we'll use her again in planning future travel.
Recommended
Roxanne
By: I'll
Reviewed on: 23 Mar 2018
Great! She was very through.
Recommended
Jamaica was alright mon!
By: Kirk Eastman
Reviewed on: 27 Mar 2018
She provided several options for our vacation, despite limitations we had for price and size of the resort. Everything was very well arranged. Couples resort lived up to our expectations. We had a great trip!
Recommended
A Great Travel Adviser
By: Pidge
Reviewed on: 21 Apr 2018
Roamne is always so helpful. She followe through unfailingly and always has helpful suggestions which make my trips go more smoothly. I always feel confident that she'll be available if I need help while I'm traveling.
Recommended
Above and beyond
By: mgrimm
Reviewed on: 27 Apr 2018
Roxanne helped us book our honeymoon in Punta Cana. We gave her our budget and she helped us figure out a great resort that suited what we wanted. After we booked our room, the resort renovated and our room changed. Roxanne was able to talk to the resort and get us upgraded to a junior swim up suite for no additional cost. She made everything so easy for us, which means a lot when you are planning a wedding. We will definitely be booking any additional trips with her.
Recommended
Roxanne designed a Great Ireland Trip for us
By: GpaNed
Reviewed on: 13 Jun 2018
My wife and I contacted Roxanne to inquire about a trip to Ireland. Our initial meeting was 6 months before our expected trip date. She actively listened to our expectations and wants for the trip. Based on this, she provided the initial trip details showing what would occur each day . We meet 3 or 4 more times with requests and changes. She provided options for every night and I picked where we would stay. Each time we talked she would suggest ideas and options but let us control what we wanted to do. We had a great time in Ireland. I will use Roxanne again and have already asked her to provide initial details for an Australia trip.
Recommended
Mumbai
By: Sue
Reviewed on: 25 Jun 2018
Roxanne was a joy to work with. She took extra time to be sure there was enough time between flights and looked for the most efficient use of my travel time. Traveling to India probably isn't an every-day occurrence but it all went wonderfully, thanks to her.
Recommended
Rocky Mountaineer
By: Cosmo
Reviewed on: 28 Aug 2018
Roxanne was very thorough, explaining every part of our itinerary and making certain we had all the documents we would need in one handy folder. Since she had taken the same trip earlier in the year, she had many insights to offer us and made some worthwhile recommendations as to attire, dining choices, and leisure activities.
Recommended
Wedding cruise
By: Nick
Reviewed on: 22 Jun 2018
Real easy to work with! Good job of getting the cruise ready for us!
Recommended
Roxanne
By: Jenny
Reviewed on: 05 Jul 2018
Roxanne was friendly, knowledgeable, willing to answer all of our questions since this was our first time traveling to Europe.
Recommended
A great trip!
By: Pidge
Reviewed on: 16 Jul 2018
Roxanne has always been so helpful and goes out of her way to be helpful and accommodating. I use her to plan every trip, and I travel frequently to see my son and his family in the Boston area.
Recommended
Booking
By: KS
Reviewed on: 02 Aug 2018
She was nice, polite, and helpful!
Recommended
Alaska Cruise
By: Kurt and Jenny Boevers
Reviewed on: 30 Jul 2018
Roxanne is outstanding! She made our travel arrangements simple, had good travel advice, replied to our questions promptly and made special arrangements throughout the trip to accommodate my wheelchair. It was clear she is an experienced travel agent. Prior to leaving Roxanne met with us to discuss what to expect, what to wear, made suggestions on what excursions to take, what tourist traps were and how to avoid them. This was our first time using Humble Travel and we were impressed how organized our travels were. We have high praise for Roxanne, will use her again and would refer any friend or family member to her. On a side note, if you ever have an opportunity to take an Alaska cruise take it. The vast land, animal life and beauty are phenomenal. It was we the best trip we have ever taken.
Recommended
First Cruise
By: DisneyFan
Reviewed on: 19 Aug 2018
She is great. Always very helpful and answered all my questions in a timely manner. Had us prepared for our first cruise.
Recommended
Trip of a Lifetime
By: Sandi
Reviewed on: 26 Aug 2018
Roxanne was about as excited for our trip to Alaska as we were! We could tell she loves her job and wants to do her best for her customers, and she didn't let us down. All the arrangements she made for us flowed very smoothly, and if we travel again we'll ask for Roxanne!
Recommended
Alaska cruise and land trip
By: Dave
Reviewed on: 30 Aug 2018
We were amazed at how many details Roxanne put together that we never would have known about. Our trip went flawlessly from beginning to end. Our pre and post lodgings were arranged to save airport headaches. Thanks for your complete knowledge and understanding of the Alaska land sea options.
Recommended
Alaska/Yukon Trip
By: Butch
Reviewed on: 20 Sep 2018
She was absolutely wonderful to work with. Her knowledge of what was best for us and what she thought was the best deal for us was perfect. She worked very hard to get us great before and after accommodations and extra onboard ship credits. Great personality.
Recommended
review your advisor
By: becky
Reviewed on: 12 Sep 2018
Great. She did a nice job of preparing our trip for us. Always answered any questions we had. Very pleasant to work with.
Recommended
Scotland Tour
By: Roadrockets
Reviewed on: 12 Jan 2019
Very easy. She listened to what our desires were and how we wanted to travel, the number of miles we wanted to drive each day and several suggestions as to what we wanted to include in our sightseeing and types of accommodations. We met several times and came up with a great plan.
Recommended
Canadian Rockies
By: Flower
Reviewed on: 03 Oct 2018
She was very helpful and knowledgeable about the trips we were interested in.
Recommended
50th Anniversary trip
By: oldgirl72
Reviewed on: 12 Oct 2018
Roxanne was very friendly and helpful. She explained all the various details of our trip and had planned many special activities. We would certainly go to her again if we need advice and help planning another trip.
Recommended
Excellent advisor
By: Vantocaltrip
Reviewed on: 12 Oct 2018
She was very helpful. Her own experience on the trip was shared with us with so much enthusiasm. Questions were answered quickly. First class service from her.
Recommended
CIE Ireland
By: Casaundra
Reviewed on: 12 Oct 2018
Roxanne was fabulous, she listened to what we wanted, presented options, was open to questions and helped us narrow down our perfect 1st international trip.
Recommended
Ireland CIE Tour
By: Simon
Reviewed on: 07 Oct 2018
Roxanne was wonderful-very helpful! She took care of everything. Our trip could not have been better!!
Recommended
Anniversary in Cancun
By: Hewy
Reviewed on: 22 Dec 2018
We had a wonderful experience. Roxanne's recommendation for the all inclusive resort we stayed at worked out fantastic. We had wonderful weather, fantastic accommodations, and everything went according to plan. Roxanne's professionalism and her wonderful personality made our experience even more enjoyable. We will certainly be working with her for future travel plans.
Recommended
Assessment of trip
By: Humble submission
Reviewed on: 22 Dec 2018
She is very nice. She suggested using Enterprise car rental, and that was a mistake. Will not use them again. VERY lengthy wait for service, some of things they told me were clearly untrue, and the people who delivered car to me were not helpful. They provided a cursory explanation of driving the electric car (which I had never before driven); a Ford (never before driven a Ford), at night, in a city was not familiar with! Am fortunate that I didn't have an accident.
Recommended
Very patient!
By: Beth Courtney
Reviewed on: 05 Jan 2019
Roxanne was amazing when planning our trip! We were some first time travelers so we asked approximately one million questions, most of which were probably simple for her, but she never made us feel silly.
Recommended
Roxanne Rocks!
By: Paul
Reviewed on: 03 Jan 2019
Roxanne is an excellent travel advisor. She is thorough, listens carefully, and executes with precision. Further, she follows up! She communicates with the client after the trip has been arranged in order to ensure that the client has all the information needed for a safe and enjoyable trip.
Recommended
Very Knowledgeable
By: MBJ
Reviewed on: 13 Jan 2019
Roxanne prepared us well for our trip and was thorough, kind, accessible and encouraging.
Recommended
Aruba
By: maat
Reviewed on: 05 Feb 2019
Roxanne was great!!! She handled everything for me and made everything so easy for us. We didn't have anything come up that we didn't know exactly what to do, she had explained everything to a T. She booked rooms at the last minute for us to go the night before we planned. She booked excursions for us the week we left because we decided to do something the morning we got there so that we didn't have to waste our vacation time doing it. Would reccommend her to everyone!!!
Not Recommended
WHAT ----MOTEL RESERVATIONS CANCELLED!!!!!!!
By: julie
Reviewed on: 05 Feb 2019
When we arrived at the motel - they did NOT have our reservations. The motel receptionist said they were cancelled. This is one of the reasons why we went through travel agent is to have all the details handled. This was not a good way to start off vacation. Arriving at the motel it was late and a long day of traveling not a good way to start vacation. It took about an hour to get into a room. People waiting behind us to get checked in. It was awful!!!
Recommended
Well done.
By: Dylan
Reviewed on: 14 Mar 2019
Roxanne was organized and responded quickly to all of our questions and requests. We had a very good experience.
Recommended
Cancun
By: Regan Carlo
Reviewed on: 05 Feb 2019
Roxanne was so quick to reply to our questions to anything concerning the trip! Roxanne was also great in explaining everything! Very smooth to plan and took a lot of the stress away of looking for flights and hotels!
Recommended
Review your Advisor
By: Amy
Reviewed on: 04 Feb 2019
I will gladly use her services again! She is easy to work with and is very helpful. Detail oriented and super nice!
Recommended
Jamaica trip
By: JJB
Reviewed on: 18 Feb 2019
Roxanne was wonderful to work with. She was professional, knowledgeable, helpful and friendly. We are looking forward to working with her again!
Not Recommended
mixed review
By: rhee
Reviewed on: 05 Feb 2019
Very pleasant. Seemed to know what was going on. But upon our arrival the hotel announced that our reservation had been canceled 2 months prior to the trip by the "third party" which I assume meant our agent. This being a Saturday evening we were unable to get a hold of her to fix the problem. Thankfully we had brought along our paperwork and a representative at the Delta Trip 800 number was able to resolve the problem for us though it took over an hour. When Roxanne returned our call on Monday she was apologetic of course but gave no explanation of how this error occurred. She has not touched base with us to explain anything more. This mix-up is why I said my review is mixed. She, herself, seemed very competent but something went wrong somewhere. So my future travels will be with another agency.
Recommended
Trip to Mexico
By: Roger
Reviewed on: 27 Feb 2019
Wonderful and helpful
Recommended
Warm Weather Vacation
By: BWulf
Reviewed on: 24 Feb 2019
Working with Roxanne was a dream. I gave her little information to go on - literally 'We want to go somewhere warm when it's cold'. She asked the right questions and had the knowledge to match us to a great location. We thoroughly enjoyed our vacation and the guidance in choosing a resort. We highly recommend Roxanne to anyone needing some guidance !
Recommended
Trip
By: Traveler
Reviewed on: 18 Mar 2019
Super friendly & accommodating to get the right trip planned. Very knowledgeable & willing to go above to provide the desired outcome. I was super pleased with her help & would recommend her service to others!
Working with Roxanne O'Bryon, you will have access to:
- An experienced travel guide whom you can rely on before, during, and after the trip
- Exclusive luxury resorts and properties
- Once in a lifetime experiences
Explore with the Best
Virtuoso Advisors are constantly pushing the boundaries in unique travel experiences.
Alliance programs are unique tailored experiences exclusive to travelers working with Virtuoso Travel Advisors.
learn more
Ireland
United States - Alaska
Italy
United States - Hawaii
Thailand
Canada
Jamaica
New Zealand
Costa Rica
Switzerland
Australia
Bahamas
Dominican Republic
Iceland
Cuba