Travel Specialties
Interests
Escorted Tours
River Cruising
Selling Travel Since
1971
My Background
I love helping clients plan their vacation. Listening to my clients interests, wish lists and budgets is very important to give them the best possible travel experience.
Places I Have Traveled
Reviews and Recommendations for Patricia Wilcock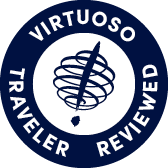 Virtuoso Verified Traveler
All reviews are from confirmed guests sharing exclusive insights
Sort reviews by
Recommended
Always smooth sailing with Pat!
By: Dove
Reviewed on: 11 Feb 2014
5 stars for Pat Wilcock once again as we return from a glorious Caribbean cruise with WindStar. Not only did she book the perfect vacation based on our preferences, but she made sure that we got to our destination in time to enjoy it (insisting on wiggle-room with winter storms so unpredictable). Our pre-cruise night at a beach resort she chose in St. Maarten was a perfect opener for what was to be THE best cruise we've ever taken. A million thank-you's to Pat, who remains our most trusted and adored travel advisor.
Recommended
By: BG
Reviewed on: 25 Mar 2014
Hurley Travel and Pat Wilcock have NEVER failed me.  Excellent!
Recommended
Extraordinary ability to shift gears
By: ellen
Reviewed on: 13 Apr 2014
Pat had booked two of us with a cruise around Florida with a company which had cancelled two previous sailings.  Three weeks before sail datethey cancelled definitively!  She and I got on the internet and whatever othersources she has  and she came up with a perfect substitution for us- almostthe same time frame, and almost the same price.  And a much more comfortable ship.  We are back and more than grateful to her.
Recommended
Highly Recommended
By: Linda
Reviewed on: 11 Apr 2014
I would recommend and have recommend Pat to family and friends. She is professional ,knowledgeable and very complete in her preparation of one's travel plans.She answers questions in a timely fashion and makes certain that you understand the answer.She is my go to travel agent.
Recommended
Highly recommended - I already have to several friends
By: Martha
Reviewed on: 14 Apr 2014
Everything went well as usual.  Only problem was that the Hilton Hotel in Arlington, TX charged us the higher rate quoted for the first of our visit for the whole time.  Rog paid the price and will call you when he returns.Martha
Recommended
Very highly recommended - our travel expert for 15 Years.
By: Mike
Reviewed on: 21 Apr 2014
My wife and I have always enjoyed expert service and attention from Pat. We have also recommended her to family and friends. She understands that fading aspect of travel - namely, first rate service.
Recommended
Always highly recommended!
By: Liz
Reviewed on: 29 Apr 2014
Pat was referred to me a couple of years ago now by a co-worker and although I don't work there anymore :-), I will always be grateful for this referral.  Pat never fails to do a great job for us...followup, checking in, special needs...whatever. I simply will not use anyone else to help plan our trips. She has expertise in a variety of areas and where she doesn't, she finds out. She has gone above and beyond for me and helped me arrange things in advance or last minute.  I am truly grateful for her as a wonderful resource and recommend her without hesitation.
Recommended
Highly recommended
By: Martha
Reviewed on: 15 May 2014
Excellent as usual.
Recommended
Beware of bus cruises vs real cruises
By: Phyl
Reviewed on: 24 May 2014
Boat and crew excellent but I feel this cruise was advertised incorrectly. It was no ones fault except the AMA advertising campaign. On day by day itinerary as advertised by AMA it does not truthfully state the amount of time on bus or the amount of time cruising.  It never cruises at night  and the daily cruising time is minimal. Every port requires a bus trip, some quite long. I feel that AMA didn't state that in their description.  Hence I was disappointed  as I am a returning AMA passenger and was previously more than satisfied.
Recommended
By: Not provided
Reviewed on: 20 Jun 2014
Pat is a pleasure to work with and we have learned over the years to trust her opinion. Pat knows our family situation and always considers our needs when developing a travel plan for us.  I have recommended her to family and friends.   
Recommended
very helpful
By: nana6
Reviewed on: 20 Jun 2014
Pat has always been so helpful when planning our trips. Even from NY we can depend on her & be sure all is taken care of and all will run smoothly.  She goes well beyond the call of duty.  We plan to continue to call Pat for furture  trips.
Recommended
Highly recommend, as usual.
By: Martha
Reviewed on: 30 Jun 2014
We use Pat for all our trip planning,  Not only is she efficient, but she is a delight to deal with.
Recommended
Expert friendly service
By: BG78
Reviewed on: 03 Aug 2014
Perfect in every way
Recommended
Best Honeymoon!!!
By: Dasha & Sean
Reviewed on: 26 Sep 2014
Pat booked our honeymoon in Italy, and it absolutely exceeded our expectations - the trip was magical! Pat went above and beyond to accommodate all of our requests, and we had a lot of them, because we wanted to see as much of Italy as we can in just 8 days. Pat was great to work with and she came up with the best schedule for 8 days. It was busy, but not overwhelming as it had a perfect combination of sightseeing, culinary activities and just fun tours. All of the tour operators she chose were great, and guides spoke very good English. If you are looking for a completely customized, once of a lifetime adventure, I highly recommend using Pat!
Recommended
Maxime's trip
By: his grandmother
Reviewed on: 03 Sep 2014
Maxime's trip went smoothly. We are glad that the connection with Toulouse worked well. We may try that sometime ourselves. Thank you for a good itinerary!
Recommended
Helpful and informative information
By: Wooly and Hod
Reviewed on: 10 Sep 2014
Patricia was so helpful in helping us change our fight. Numbers to call, information needed, and how much it would cost. We did everything she said to do and all went smoothly. She is the best.
Recommended
Expert Service
By: Mike
Reviewed on: 08 Oct 2014
We have come to expect the best service from Pat Wilcock at Hurley Travel, and are never disappointed by her always careful and comprehensive attention to detail and all round attention to her clients.
Recommended
very competent and helpful
By: wooly
Reviewed on: 10 Nov 2014
Pat picked a really good airline with good connections for us that I would never have thought of which made our long trip much easier. She sent out all sorts of suporting material. She is efficient and imaginative. Agreat combo
Recommended
efficient , friendly & helpful
By: ruck 6
Reviewed on: 09 Dec 2014
Pat has always gone above and beyond to help make our vactions perfect. We use her from NY as we can count on all going well.
Recommended
Lovely trip, but we are getting a bit old, sadly.
By: MARTHA
Reviewed on: 13 Feb 2015
Half Moon Bay: perfect room for us - near beach and restaurants, service impeccable, shower and hot water a bit iffy; American Airlines: slipping; Lindblad: first class as always; Pat Wilcock is too.
Recommended
superb with the kids
By: raj
Reviewed on: 22 Feb 2015
travel was very smooth w Icelandic 5 min to resort from airport a plus staff very amicable food - eh, but for kids great range of things for all of ours ages 4-17 terrific, they met kids from all over the world and had a ball beach far better than casa de campo, and more beach activities
Recommended
Expert friendly service
By: CGL
Reviewed on: 23 Mar 2015
We are always so pleased when Pat plans a trip for us. This time we had trouble with our return flight - it got pushed back twice and we were going to miss our connection. We called Pat and she found another option to get us home that day.
Recommended
Expert.....FRIENDLY..... Compassionate....
By: Barbara
Reviewed on: 29 Mar 2015
Pat is Fabulous... everything worked out perfectly
Recommended
Simply The BEST!
By: Traveling Man
Reviewed on: 26 Jun 2015
Every trip I plan with Pat is always expertly scheduled. She is a book of travel knowledge and a joy to work with. I never hesitate to plan a trip with her or ask questions. Pat is" Simply The Best"!
Recommended
Amazing Ship and Service
By: Jackie T
Reviewed on: 02 Jul 2015
The ship is tasteful and elegant with may different areas by definition and decor. The staff are naturally hospitable and efficient. There is nothing "canned" in their service (in contrast to the scripted service of places like the Ritz Carleons). The food was excellent and there were different venues with daily changes in the menu selections. The artwork is eclectic and first rate. The Spa and Fitness facilities were superb. The stateroom was well appointed, plenty of closet room and seatiing. The bathroom is good sized, attractive, well lit, good shower and excellent amenities. Bedding and bath linens top quality. Entertainment, lectures and on board activities varied and enjoyable. The included land tours need tweaking but this was only the second touchdown of the ship to these destinations so there will undoubtedly be improvement going forward. If I had the funds, I would take this ship anywhere and not care about the destination.
Recommended
Perfect!
By: BarbarA
Reviewed on: 09 Aug 2015
JUST THE WAY I SO EXPECTED FROM PAT... PERFECT1
Recommended
There and Back Again With Ease
By: B&B
Reviewed on: 12 Aug 2015
Your plans made our trip perfect. You tailored travel to our liking, giving layovers a comfortable chunk of time for transfer rather than a rushed, hectic anxiety-provoking rush! You provided both aisle and window seats on the 747, in case the flight was not fully booked. That trick has worked in the past to provide an empty seat between us for extra comfort, but this time the planes were totally booked, so,we just traded seats with the passenger between us. Detroit is an easy airport to manage, so thanks for that too. One layover for such a long trip (Portland Maine to Korea) makes things all the easier. We expect to ask for your help again next year. Belgium and France may be in the plans. Thanks.
Recommended
Excellent Service
By: Mike
Reviewed on: 12 Oct 2015
Pat provided her usual excellent service for our recent cruise trip. She is always attentive to our concerns, readily finds answers to our questions, and is ever thoughtful. We would highly recommend her services to our family and friends.
Recommended
immediate and cheerful help
By: ellen
Reviewed on: 02 Jan 2016
Pat is wonderful; always can be counted on for anything- either big or small. I had to cancel because of bad health... she helped me through the process. I look forward to an opportunity to use her services once more.
Recommended
Great attention to detail
By: JacqF
Reviewed on: 29 Feb 2016
It is wonderful to work with someone who takes the time to get to know the clients' like's and dislike's. Because of this, Pat was able to perfectly tailor our trip to exceed our expectations.
Recommended
Perfect in every way.
By: Barbara
Reviewed on: 08 Mar 2016
Once again PAT WILCOCK did a fabulous job arranging my trip for me, even changing the date for me on VERY short notice. I am SOOOO grateful for her excellent service
Recommended
Always available and excellent advice
By: Dotty
Reviewed on: 24 Jul 2016
Pat was very knowledgeable about each of the countries we would visit on our cruise and did a great job selecting the airline and a cruise itinerary that fit our needs. Because we were first time "cruisers" we had a ton of questions and she was so patient! She was able to gently guide us away from some first choices that really helped make our overall trip much more enjoyable. She always made us feel like she cared and responded completely and professionally to all questions. On our last day in Barcelona we realized we had not reserved our seats and after emailing Pat, she came to our rescue. Thanks Pat!
Recommended
Fantastic Expert Planning
By: B&B
Reviewed on: 01 Aug 2016
Thanks for all the planning. Everything went off without a hitch. You opened the door to another great overseas experience, and we thank you for it!
Recommended
Excellent travel agent
By: Phyllis
Reviewed on: 29 Sep 2016
Pat always takes excellent care of me and my family and has planned many trips for us that have been without any mishaps. She Indus the best trips for us and plans them down to the tiniest points. I am presently planning several more with her now. A+ all the way.
Recommended
Pat is always tops
By: Martha
Reviewed on: 06 Oct 2016
We rely on Pat for all our traveling plans
Recommended
The best.
By: Tia
Reviewed on: 10 Oct 2016
Pat is caring, solicitous, enthusiastic . . . as well as communicative, responsive, beautifully organized . . . and experienced, knowledgeable, creative, and highly professional She is quick to turn things around and quick to say when to expect something, if it's not immediately, e.g., because she's traveling or otherwise out of the office. She handled a couple of minor things that came up mid-trip, promptly, smoothly, no questions asked. She is a pleasure to work with. Knowing that she's interested in how our trip went, and knowing ve'lll be working with her again, I'm even more motivated to provide her details of our travel experience. Four thumbs up (counting my husband's)!
Recommended
Chatham Bars Inn
By: Carole
Reviewed on: 02 Dec 2016
Pat arranged our Thanksgiving stay at the Chatham Bars Inn. What a lovely spot with excellent service and amenities. The breakfasts were delicious too. She found us accommodations that were perfect for our family.
Recommended
Pat Wilcock
By: Anne
Reviewed on: 28 Jan 2017
She is always friendly, courteous and extremely professional. We love working with her.
Recommended
Great service, as Always
By: Mike
Reviewed on: 13 Feb 2017
She has taken care of our travel for the past 2 decades. Service is always wonderful and comprehensive
Recommended
Disney Fantasy Cruise
By: Lynne Beal
Reviewed on: 25 Feb 2017
It is always a pleasure to work with Pat. She goes above and beyond to make sure your trip is the best it can be. Every trip she plans for us is like the "trip of a lifetime." This was a family trip of 14 and every detail was handled personally and professionally by Pat.
Recommended
Always has the right answers
By: Travel junky
Reviewed on: 07 Mar 2017
I use to plan my own trips and then I met Pat. Travel is one of my passions and she always comes up with the right answers when I tell her where I want to go. Her attention to detail and her availability whenever I need her is outstanding.
Recommended
Key West
By: CGL
Reviewed on: 15 Mar 2017
We love working with Pat. We recommend her to everyone!
Recommended
Peru 2011 and Switzerland 2017
By: Bill Blount
Reviewed on: 15 Jul 2017
Wonderful. Pat has great insight as to what I am looking for in my next adventure. Her attention to detail is fabulous. It is so reassuring to have her backing me up as I embark on an uncertain journey abroad.
Recommended
Advisor Pat
By: Kathy
Reviewed on: 07 Sep 2017
Great and on top of changes.
Recommended
China 2017
By: Kaye and David
Reviewed on: 12 Oct 2017
Very satisfying
Recommended
Venice to Athens Tauck
By: Anne
Reviewed on: 16 Oct 2017
Always a pleasure as well as arranging all the details. Pat goes well beyond the basic arrangements by helping us understand whether or not my husband could manage the walking involved.
Recommended
Sadly cancelled trip
By: p and c
Reviewed on: 10 Nov 2017
We had to cancel our trip due to unexpected health issues. Fortunately we purchased trip insurance. Pat was instrumental in helping us file our claim and get our refunds. We are planning to re-book with her next fall.
Recommended
great trip
By: traveler
Reviewed on: 01 May 2018
Pat is easy to work with, a good listener, resourceful. She paid attention to the details and made sure we knew them. She followed through on our complicated and changing plans. Fun person to work with
Working with Patricia Wilcock, you will have access to:
- An experienced travel guide whom you can rely on before, during, and after the trip
- Exclusive luxury resorts and properties
- Once in a lifetime experiences
Explore with the Best
Virtuoso Advisors are constantly pushing the boundaries in unique travel experiences.
Alliance programs are unique tailored experiences exclusive to travelers working with Virtuoso Travel Advisors.
learn more