Jennifer Polito Waigand
CTA
Baltimore, United States
Travel Specialties
Interests
Adventure
Beach & Sun
Independent Tours
Honeymoons
Spa Vacations
Destinations
United States - Hawaii
Italy
France
French Polynesia
Saint Lucia
Selling Travel Since
2015
My Background
I am happy to be part of the McCabe and Virtuoso families specializing in active, independent, honeymoon, and wellness travel. I believe that travel transforms you, and that these experiences are life's greatest investment. I have had a passion for travel research for years, keeping spreadsheets and writing blog posts about my travels, and after 10 years of corporate marketing and a MBA, I am making a career change to travel. I feel that I am combining skill and passion and fulfilling my career dream becoming a professional travel advisor.
I have traveled extensively inside the United States, including Hawaii, as well as around the Caribbean and Europe. I enjoy active travel, visiting both the attraction you must visit, as well as finding the attraction less visited, and capturing breathtaking and epic scenery through amazing photos. Travel is fun in all four seasons, each with its unique characteristics, and reasons to visit a new destination. I look forward to helping others find the joy in, and increase the value of, their travel experience!
Places I Have Traveled
Reviews and Recommendations for Jennifer Polito Waigand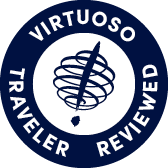 Virtuoso Verified Traveler
All reviews are from confirmed guests sharing exclusive insights
Sort reviews by
Recommended
Babymoon in Jamaica
By: EmilieS
Reviewed on: 14 Apr 2016
Jen did a wonderful job planning our trip to Jamaica in January 2016. It was overwhelming trying to find a destination in the Caribbean that fit our budget, date constraints and offered the activities we were looking for. Jen found us the perfect location and took all our stress away. The last thing you want is stress while trying to plan a stress-free vacation! The hotel was wonderful. We were touched to learn that Jen had called ahead of our arrival and got us a free room upgrade and surprise treat! We were honoured to be her first clients and recommend her to all our friends! We can't wait to ask her to plan our next trips. Emilie
Recommended
Perfect Bermuda Trip
By: Troy and Lindsay P
Reviewed on: 20 Jul 2016
Loved the trip to Bermuda! Jen took all the headache out of booking and planning. She was incredibly responsive and even put together a list of suggestions and places that were relevant to us. My wife and I had an incredible trip. Made possible through the assistance of Jennifer Waigand. We will use her expertise again...Hopefully sooner than later for our next adventure. Thank you!
Recommended
Awesome travel agent!
By: Sim1988
Reviewed on: 08 Jul 2016
Jen was absolutely wonderful and made the process of planning our perfect trip completely painless. She took care of everything from hotel reservations, car rentals to the excursions and local restaurants we should eat at. She was extremely easy to work with and get in contact with. She did everything we asked and had great recommendations based on her experiences. We couldn't have asked for a more perfect 1st anniversary/baby moon trip! Looking forward to planning our next trip with her already!
Recommended
Nothing left to chance with Jennifer!
By: RetiredMom
Reviewed on: 03 Aug 2016
We recently spent a week in Ireland on a self-guided driving tour, and we could not have made this trip without the help of Jennifer. We have been to Europe many times, but this trip required us to travel around the country on our own for seven days, changing hotels five times! The logistics of coordinating such a trip overwhelmed us, so this is where Jen took over. She worked with a company that specializes in this kind of trip, and helped us to work out every one of the million details and decisions we had to make. Jennifer researched and recommended hotels, restaurants, and attractions along our route, and she made our airline reservations, airport transfers, and car rental arrangements. As a result of her advice, hard work, and careful planning, all of our questions were answered and arrangements were in order before we left home, so our week in Ireland was a well orchestrated pleasure! Jen was very helpful and professional, and we already have her planning our 2017 vacation
Recommended
Expert Friendly Service.
By: Bob
Reviewed on: 03 Aug 2016
Jennifer was extremely knowledgeable and customer oriented before and during our trip to Ireland. She answered questions and provided information in a very quick time frame. I highly recommend Jennifer as a travel agent.
Recommended
Jennifer is the best!
By: ElizabethK
Reviewed on: 26 Jan 2017
Jennifer was a pleasure to work with. She provided useful advice and recommendations, prompt responses, and was very friendly and accommodating. We asked for a last minute booking over the winter holidays and the trip she put together did not disappoint. I plan to work with her in the future for upcoming trips and would definitely recommend her services to friends and relatives. She even came over with an adorable and much appreciated gift at the end of our vacation. I cannot say enough positive things about the level of service provided by Jennifer. 5 stars!!
Recommended
Let Jen Do The Work
By: Bob & Karan
Reviewed on: 23 Sep 2016
We were looking for a European vacation where we didn't have to do all the planning, drive in crazy traffic, or haul our luggage around. I did some research on guided tours, but many tour companies provide vague descriptions of what their tour actually included. Jen helped us with our decision by doing her own research to answer our questions and find some tours that would best match our requirements. After a few online and phone discussions, we were able to better define what we were looking for, and with Jen's help, were able to finally make a selection. The tour turned out even better than expected. Jen hooked us up with a tour group that used first class hotels, handled all the luggage, and provided an experienced tour director, as well as very knowledgeable local guides. The group had immediate access to all the sites, no lines. Jen made our long awaited European vacation one that we will always remember. Jen is at the top of our phone list for our next trip !
Recommended
Made travel a breeze!
By: Othatsapo
Reviewed on: 20 Sep 2016
Jennifer helped plan a recent trip for work. She saved me a ton of time, got me a better car, and a better hotel room with some special treats! I called her at the last minute and within no time she had everything lined up. She'll definitely be the first person I call for all future trips. Hopefully next time it's something more fun...maybe Hawaii! :)
Recommended
Extra mile help!
By: brently119
Reviewed on: 07 Nov 2016
There are not enough positive things I can say about Jen! She advised my husband and me as we sought to add a little something extra to our planned trip to Denmark. She provided an array of tour options - as well as her own ideas and research for sights to see and things to consider. We selected the Viator "Grand Day Tour of Copenhagen" in early October. It was such a treat to see some of the sights beyond the city: Roskilde, the Viking Ship Museum, Frederiksborg Castle and Kronberg Castle. It was a lovely day of sightseeing and experiencing the beautiful Danish countryside. We also enjoyed a fabulous lunch at Café Valentin in Hillerød during a break between stops. HIGHLY recommend this tour for something off the beaten path, and for a chance to see some impressive sights outside the city of Copenhagen. And we wouldn't have gotten to experience it without Jen's guidance and expertise. Thanks, Jen!
Recommended
Amazing Maui Trip from Jen!
By: Brad32
Reviewed on: 03 Nov 2016
We just got back from a relaxing week in Maui for an anniversary/babymoon. Our travel agent Jen made the entire process of planning the trip stress free and easy. She ended up getting us a fantastic room at the Hyatt Regency and was able to upgrade our car to a Mustang convertible and get breakfast included for the week. The room was a Partial Ocean View, but turned out to be nearly a full view of the ocean and some of the mountain. When we arrived at our room, we were surprised with some treats from Jen to help us kick off the vacation. The Hyatt resort had everything that we wanted and was a short scenic walk to a cool town called Whaler's Village. Before we left, Jen helped us to find exciting day trips that we could do on the island and we were glad that we took her advice. We did everything from scenic hiking trails on the Road to Hana to snorkeling with sea turtles in Molokini Crater. The trip was perfect and I would definitely recommend using Jen for making travel arrangement.
Recommended
Where are we going next?
By: E&P
Reviewed on: 10 Nov 2016
Wow. Jennifer just helped us take an incredible trip to Spain as a birthday/anniversary add-on trip to a work trip. I wasn't convinced we needed help planning in the beginning because I studied abroad in Spain and we're confident travelers who can use Trip Advisor and Yelp with the best of them. I just wasn't sure what using Jennifer would do, really, but the allure of saving time was enough to get us started. I'm so glad that we did! Jennifer did way more than save us time-she found unique, fun things to do and incredible places to stay that I wouldn't have found among all the options. Instead, we got a whole list of non-touristy things to do around Spain, a carefully planned itinerary that made everything from picking up a rental car to checking in at hotels in five cities easy, and even a bottle of cava waiting for us on my birthday at our gorgeous (but somehow not super expensive-how does she do that?!) hotel. We will absolutely use Jennifer's services again for our next adventure!
Recommended
First Class and Friendly Service + Fantastic Recommendations
By: Ryan
Reviewed on: 28 Nov 2016
Jennifer Waigand is a wonderful and knowledgeable travel services professional. She did a perfect job of planning and booking all aspects of our trip to Hawaii (Big Island), providing awesome recommendations and making our travel preparation so easy. I highly recommend Jennifer. And I plan on working with her again to plan future travel. Jennifer is passionate about travel and experiencing new places. This really came through when she helped us plan our vacation to Hawaii. She had been to most of the Hawaiian islands and was able to share her own favorites with us. She provided great recommendations on restaurants and activities, many of which we took. She is a professional. Superb attention to detail throughout the planning and booking process. She is a great communicator. I felt like she really researched the best deals for us. She is truly client-focused. Finally, she is a joy to work with. Friendly and funny. She wants her clients to have a wonderful experience.
Recommended
ROCK STAR TRAVEL AGENT!!!!!!!!!!!!!!!!!!!!
By: morena9918
Reviewed on: 05 Dec 2016
AH-MAZ-ING!!! As a 1st time travel agent user, I am SO THANKFUL that Jen was our travel agent! My husband & I used her for planning our honeymoon travels & we hit the JACKPOT with Jen! We had already booked our flights/hotels but towards the end of wedding planning, we were tapped out. ENTER JEN!!! Referred by a friend, Jen was a GODSEND!! After a brief initial conversation with us, she was able to plan THE. PERFECT. HONEYMOON! She's GREAT about communicating, super responsive and willing to work within your budget! She provided the prefect balance of planned activities & free time to wander. It was so nice to have someone handle all of the planning and researching for us. Knowing it was our honeymoon she planned THE MOST AMAZING dinner for us in Paris as well as romantic champagne boat tour down the Seine. We will never plan our own travel again!! Leaving ourselves in Jen's capable hands will guarantee FANTASTIC travel! We're already packing our bags for our next adventure!
Recommended
Cares to meet your travel dreams!
By: Michelle
Reviewed on: 29 Dec 2016
Jen recently planned a trip to Germany for my boyfriend and myself. Due to scheduling conflicts, our availability changed multiple times and Jen stayed flexible in the planning! We went to visit the Christmas Markets in several cities including Munich, Frankfurt, Cologne, and Dortmund. Jen was fabulous in figuring out what was most important to us for this trip. She gave options in every city we wanted to visit, and she was right on the money with her recommendations! It was great to have a travel agent that cared so much about finding the options that were right for us and invested in meeting our travel and personality needs. I highly recommend having Jen plan a trip for you! I look forward to working with her again!
Recommended
Personalized and perfect
By: Bmorebae
Reviewed on: 03 Feb 2017
Jennifer planned a fun, relaxed trip for my husband and me to Key West this winter, and from where to stay to where to visit to what to eat, she made it incredible. Every time a local suggested somewhere, we already had it on our list. Jennifer was very easy to work with and really responsive. Worth it!
Recommended
Thorough, Responsive, and Really Nice -- A Great Combination
By: Tom M.
Reviewed on: 10 Feb 2017
Jennifer is a pleasure to work with in many ways. She's thorough -- putting together information and suggestions to make the travel fit our personal needs. She's responsive -- answering questions that come up along the way and jumping in when unexpected issues (outside of her control) arise. And she's really nice -- fun to talk to, a good listener, and very considerate. For us, that's a great combination!
Recommended
First time out of the country!
By: Mel and James
Reviewed on: 21 Feb 2017
Jennifer was great to work with. This was our first time traveling out of the country which we thought would be very stressful. Jennifer made it just the opposite! She helped us every step of the way. We were so impressed when we gave her our 'wish list' along with our budget and we received an organized Excel sheet with all of our options that had met EVERYTHING on our list! We didn't think it was possible for 2 people to go to an all-inclusive resort for 7 nights in our budget after doing our own online research. Not only did Jennifer find us options that met our entire list in one country— but two! She broke each down with a few resorts & flights for a variety of dates that fit into our wish list. We ended up choosing the Grand Palladium Resort & Spa in Jamaica. She even made a list of excursions to check out when we arrived. She was spot on with everything!! I highly recommend Jennifer after our experience. Her dedication & research shows how much she cares about her clients.
Recommended
Jimmie's Review
By: Jimmief37@comcast . Net
Reviewed on: 27 Jul 2017
Working with Jennifer was an excellent experience.
Recommended
Maui Anniversary
By: JS Calhoun
Reviewed on: 28 Jul 2017
Jennifer was so easy to work with and helped us enjoy a wonderful 10 year anniversary! She was helpful and had many suggestions for us in Maui. All the bookings went smoothly and we had a wonderful trip. It was really nice to not have to be in charge of contacting hotels and attraction companies. It was our first time using a travel advisor, but definitely won't be the last!
Recommended
How great is awesome!
By: Stephy_Joe
Reviewed on: 19 Nov 2017
Working with Jennifer was easy, and she quickly got a feel for what we were trying to experience in our dream vacation. She not only exchanged emails with us, we met several times over lunch to make sure she understood our needs. The list of choices she came up with were all awesome, and the one we chose, Coco Bay in Antigua, was absolutely perfect! Now the best part: we had a problem with the bus to the airport, and missed our initial flight. I called Jen at 5am and she was ready to help us! She found a way to get us to our dream vacation! She was OUT OF THIS WORLD great, working with us through the difficult re-booking and we did not lose our Coco bay stay. If you want a PROFESSIONAL agent who is with you before, during and after your vacation, choose Jen. She is simply the best!
Recommended
Best Travel Agent!
By: Kiersten
Reviewed on: 23 Aug 2017
Working with Jennifer was an absolute pleasure. She is thorough and very considerate in her planning. She put my mind at ease and was so knowledgeable when it came to answering my questions about different destinations, and if she did not know, she found out promptly. From start to finish, she was enthusiastic about my plans. You can tell she loves her job, which in turn, made me even more excited about my vacation! I highly suggest using Jennifer as your travel agent. Thank you so much, Jen!
Recommended
The knowledge of a local!
By: Bobby
Reviewed on: 23 Aug 2017
Jennifer was the best! My wife and I went to Hawaii for our honeymoon and neither of us had ever been there nor knew where to start planning. I wanted to explore and she wanted to relax. Jennifer planned a perfect schedule of both! On top of that, I had planned on going cheap for hotels and car rentals to save money. Jennifer was able to book us a Mustang Convertible on both islands we visited at an incredible rate AND BEAUTIFUL hotels! Our hotel on Oahu was walking distance to Waikiki Beach and in Kona our hotel was a dream come true. At incredible rates. Our room looked right at the ocean. Jenn provided us an Google Doc excel spreadsheet with tons of great food and exploration options. We had a solid plan and enough time to be spontaneous with her suggestions. Finally she was great to chat with and work with. Very personable and went out of her way to make things right and ensure our trip went off without a hitch. I highly recommend Jennifer!
Recommended
A+ Service - St. Lucia Honeymoon
By: Mike S.
Reviewed on: 07 Aug 2017
We initially used a "big" travel agency to plan our honeymoon but it was impersonal and seemed like they were just "going through the motions" – then we discovered Jen. A world of difference!! She got to know us as a couple and what we were looking for. Shortly after, Jen sent us a spreadsheet with islands, resorts, and pros/cons based on her own experiences and past customer recommendations. Through continuous conversations, she narrowed it down further by resort, food specifics, flight choices, and activities. She was quick to reply to any questions or concerns. The day before our trip there was a hiccup at the airline– I sent her a 6 am message and within the hour she was on the phone with them to resolve it. Jen was so responsive, professional, and thorough throughout the whole process and we couldn't have been happier. She made sure our stay had personal touches from her as well – completely unexpected! Don't hesitate to use Jen for any travel needs – we def will again!
Recommended
Awesome Jen
By: Incentive Trip
Reviewed on: 27 Jul 2017
Jen was terrific. I couldn't ask for a better person to work with. She virtually took care of every aspect of this trip from start to finish and my team and I had one of the best times we have had. It was great not to have any concerns dealing with the trip.Even when there were issues with responses from the hotel and ground transportation Jen was always there to help.
Recommended
Amazing Maui trip
By: Theresa
Reviewed on: 30 Jul 2017
It was my first time using a travel advisor and Jennifer did not disappoint. Jennifer handled all aspects of my trip and made so many recommendations for places to stay, eat, and sights to visit. Jennifer gave us spreadsheets with places to visit, eat and details on the road to Hana. Jennifer even sent us a guidebook that came in so handy before and during the trip. Jennifer's attention to detail and intensive research shows how much she cares about her clients. Every part of our trip went so smoothly and the best part was I did not have to worry about one thing. I was able to enjoy the trip and spend valuable time with my girls. I highly recommend Jennifer! Jennifer will definitely be planning our next adventures.
Recommended
Bahamas Cruise
By: B&K
Reviewed on: 26 Aug 2017
Jen was very pleasant and efficient. Always was able to provide answers to our questions, even if it took some effort and research to find them. Jen was always available, even during the cruise. We'll be sure to use her again for our next trip.
Recommended
Dream Italian Honeymoon!
By: Greg & Jessi
Reviewed on: 31 Aug 2017
We are so glad a mutual friend referred us to Jen! After our initial phone call, hiring her was an easy decision. She was very enthusiastic right away and proposed a few different trip ideas for our timeframe and budget. We landed on exploring Italy. Jen was so patient with us during the process of narrowing our priorities and was always eager to talk via email, phone, and even a dinner! Jen absolutely NAILED IT by booking three incredible places for us to stay and by booking the perfect amount of amazing activities. There were logistical challenges in making sure we got everything we wanted, but Jen pulled it all off! Further, she was very organized and shared her awesome spreadsheet and even created an "Italian Honeymoon" document customized for us and the areas we planned to explore. All of her hard work and expertise resulted in the PERFECT honeymoon for us! We are forever grateful to Jen for helping us (even when we felt clueless)! We'll certainly consult her on future trips!
Recommended
Magical Honeymoon in Bora Bora
By: Duncan
Reviewed on: 29 Aug 2017
Working with Jen is great! She is super responsive and great a listening to our every concern. She worked tirelessly to get us a great trip and experience. I will look to her in the future and recommend her to all of my friends. A few things that stood out. 1) She was patient with my wife and I while we hemmed and hawed over our travel dates, looking into prices several times 2) We weren't able to get our first hotel choice, but she got us our second at a better rate/package 3) She responded to all of my nervous travel questions with patience and grace.
Recommended
Every detail was taken care of!
By: Moe
Reviewed on: 26 Sep 2017
This was our second time using Jennifer to plan a trip to Europe, and as expected, she took care of every question we had, and planned every detail necessary. The result was a 12 day adventure that we thoroughly enjoyed. It is so much more relaxing embarking on a trip when you know that travel, accommodations, excursions, and extras have been well planned and taken care of. Jennifer's strength lies in seeing to the many details that make the trip all the more memorable. I would heartily recommend Jennifer to anyone who wants to make the most of their travel experience. I look forward to having Jennifer plan our tour of the Canadian Maritimes next year.
Recommended
Jen Waigand support : Viking Rhone River Cruise
By: Randy
Reviewed on: 17 Sep 2017
Jen gave us benchmark support enabling all aspects of our Viking river cruise as well as hotels & tours for our final 3 days in Paris. She followed up on numerous details & questions relative to air, bus & train transportation. The same goes for decision making support related to choosing excursions day by day on the river and in Paris. Sincerely Randy & Dawn Nelson
Recommended
Great experience
By: Ally
Reviewed on: 16 Oct 2017
Jennifer was extremely helpful in planning our trip. I loved how she provided multiple price range options for accommodations in each city so we could mix and match where to splurge and where to save. She stayed on top of changes and was very quick to respond to any questions or concerns.
Recommended
Excellent
By: H Ali
Reviewed on: 24 Oct 2017
Organized, professional, superior customer service.
Recommended
Amazing honeymoon in Italy!
By: Janine Ratliff
Reviewed on: 10 Nov 2017
Jennifer was so attentive to all of our needs and wants during our honeymoon in Italy and made our experience so much better than we had ever hoped! During our meeting with her she went over all of our top interests and also gave us some ideas she had. We were able to come up with the perfect plan to ensure we not only go the most out of our time there but that we were able to experience everything on our list. I would highly recommend Jennifer and will be using her in the future!
Recommended
Wonderful trip
By: Linsi
Reviewed on: 18 Nov 2017
It was really good! Although there was some fine print that was missed, she worked quickly to remedy it. Her recommendations for things to do in Maui were spot on. We had an incredible stress free trip due to the wonderful work that jennifer does. She really works hard to get to know you and what you're looking for, and tailors your vacation to your style. I would not hesitate to use her again in the future.
Recommended
South Africa Honeymoon 2017
By: Ben Z
Reviewed on: 08 Dec 2017
Jen was an amazing travel agent! I have known Jen for a long time, before she was an agent, when she planned great winter trips for our group of friends, which is why I knew she'd nail my wife and I's Honeymoon. The pre-trip planning and communication was top notch, from phone calls and emails, to super detailed google docs. She was very receptive to our requests to have a longer layover in Dubai, and made sure we hit all the high spots in South Africa. Even when we had a small hiccup with a hotel in Capetown, she went out of her way to help get us moved to a different hotel. The intercontinental and domestic flights worked out great, as well as the travel to/from airports/destinations/cities was flawless. Hotel and safari accommodations were all part of a once in a lifetime adventure. I would definitely recommend Jen to anyone with two ears. As a matter of fact, planning my winter trip to Utah with her too!
Recommended
Stellar Travel Advisor
By: Melissa M.
Reviewed on: 09 Feb 2018
Jen has been integral in planning several trips for us over the past 10 years and there is no one else that I would trust my travel plans to. She has been able to navigate everything from putting together a quick weekend getaway in New England to planning the minute details of a longer European voyage with the ease of a seasoned veteran. She is able to quickly and competently understand the purpose of a trip and recommend individualized itineraries based on this with flawless execution and to this day has yet to steer us wrong. If things ago awry as they are known to do with even the best laid travel plans she is able to handle what would be an otherwise stressful situation with efficiency and ease. She is incredibly personable, intelligent, quick to respond to questions and is undeniably one of the best in the business. I highly recommend her without any reservation and look forward to working with her to plan our next adventure.
Recommended
Park City Ski Trip
By: Ben Z
Reviewed on: 01 Mar 2018
This is the 2nd time I've worked with Jen for a trip. She has a lot of experience planning winter trips and that truly helped my buds and I have an awesome trip. From the planning to payment to information transmission she was top notch! She arranged for our rental car, house rental, and lift tickets. Rental car was good, the house was awesome! We secured a house walking distance to downtown Park City and walking distance to the lift town to Park City Mtn or the main area for Park City Mtn. The House was super nice. Upon arrival we met a rep with the rental agency and he gave us a tour of the house and amenities. Then he gave us the down low of Park City, which was super helpful. Picking up the lift tickets the next day was no problem, all reserved. All-in-all no hiccups and we just had a great time. Definitely going to work with a Jen on the next one!
Recommended
Punta Cana vacation
By: Ed & Mary Ann
Reviewed on: 26 Feb 2018
Working with Jen was a pleasure. Every detail was taken care of for us and all we had to do was enjoy a great trip. We will definitely use Jen again and we highly recommend her for any travel arrangements!
Recommended
Jennifer Waigand Review
By: Baltimoron
Reviewed on: 20 Mar 2018
Jennifer was very easy to work with and she maintained professionalism in both decorum and the materials she provided me (spreadsheets in addition to other created and marketing material). Jennifer provided a number of options that fit the description of the trip I imagined and she quickly put together an amazing list of options tailored to what I asked for. From there we took our time and whittled it down to a few options with her guidance. I was slow and Jennifer was patient. Overall a good experience and I would recommend Jennifer's services to anyone planning a trip that needs help.
Recommended
Jennifer Waigand was wonderful
By: LH
Reviewed on: 24 Mar 2018
Jennifer was amazing! I am a working, first time mom who was trying to plan my destination wedding. Because of her, I was able to focus on more local details of the wedding and she handled almost everything else. She helped us finalize the location of our wedding and honeymoon... both of which were spectacular!!! She coordinated all of my guests travel arrangements and accommodations, and was open and accessible to all of their questions and needs. I would not have been able to do it without her.
Recommended
Review of Jennifer
By: DML
Reviewed on: 02 Jun 2018
Jennifer was an excellent and efficient agent. We enjoyed working with her and will contact her again regarding assistance with future trips.
Recommended
Domestic family trip
By: Catherine
Reviewed on: 26 Oct 2018
She is profession! Energetic! Reliable. Thorough and fast! We will use her for all of our travel!
Recommended
Fun in the Sun
By: Bob
Reviewed on: 01 Nov 2018
Our advisor Jen was simply awesome. She managed to get us exactly what we wanted even after I was unsuccessful directly with the cruise line. She lined up everything to be in sync and had some good suggestions to make things even better. As a result, our vacation was stress free but way too short. We definitely will use Jen for our next trip.
Recommended
Thailand Honeymoon
By: Matt
Reviewed on: 08 Nov 2018
I really enjoyed working with Jennifer on booking my honeymoon. Jennifer took the time to understand what my wife and I wanted for our honeymoon and then she provided a variety of options to choose from. She made the planning of a two week trip fun and effortless. I look forward to planning many more vacations with Jennifer in the future!
Recommended
Even better second time
By: Linsi
Reviewed on: 09 Nov 2018
This is the second time I've used Jennifer. Both trips were to Maui and both times they were excellent! If you are thinking of using a travel agent and you're reading reviews. Stop what you're doing and book Jennifer! She is awesome! Well informed and works hard to Make sure your trip is effortless!
Recommended
Puerto Rico Getaway
By: Mike S
Reviewed on: 06 Jan 2019
This is our 2nd time using Jen to help plan a trip - the 1st was last year for our honeymoon - and there is a reason we keep coming back. She is a pleasure to work with, takes the time to learn about your trip goals and interests, and makes the planning process easy as can be. She also has a vast amount of resources and reach-back to get others' opinions on restaurants and things to do (in addition to putting together a trip-specific list of recommendations she has sourced from her own experiences or other travelers). She really cares about making sure you have the best time possible, and eliminates any stresses that come with planning.
Recommended
Honeymoon in Hawaii
By: Alex
Reviewed on: 07 Jan 2019
Jennifer was incredible to work with. My wife and I were very indecisive on where we wanted to travel and Jen talked through a ton of different opinions we were considering. She helped us lock down Hawaii after a long list of potential destinations. Jen was able to get us a great rate a two different resorts and was also able to do so with a 3 week notice of when we were going to travel. All of the locations and restaurants that she recommended where incredible and we would 100% recommend them to friends or family. Before we left Jen met my wife and I to go over everything and answer any questions we had. She was extremely patient with us and I don't think I will book any future trips without working with Jen.
Recommended
Jennifer Polito Waigland- Highly Recommend
By: Laurie
Reviewed on: 15 Jan 2019
This is the 3rd time we've worked with Jennifer. She previously helped to plan our destination wedding and coordinated travel plans for our 50 guests last year. She has also helped to schedule (cancel and reschedule due to an emergency in our family) our honeymoon. We continue to go back to her because she has been wonderful. She is available, reliable and thorough. Most recently she helped us plan a family trip with our 2 year old son to Miami. Once again, she did not disappoint! Everything went smoothly and there were no hiccups from the airline to the hotel. She reached out after our travels to follow up on how our trip went. I will continue to use Jennifer to assist in our future travel plans and I highly recommend her if you have travel plans of your own!!!
Recommended
trip to san francisco
By: barbara
Reviewed on: 20 Jan 2019
She was extremely helpful and knowledgeable.
Recommended
Epic
By: DC
Reviewed on: 30 Jan 2019
We've worked together before, but this was a task that required patience, flexibility and stamina. Jennifer was professional and expedient. She has a knack for organization and a tenacity that exceeds expectations.
Recommended
Rockhouse-Jamaica
By: L.P.
Reviewed on: 21 Feb 2019
Jennifer made booking our trip so easy. We had an idea of what we wanted to start. She quickly validated it for us and coordinated our arrangements for the last room available during the dates we could travel. She provided all our documents in a centralized location (even the flight info we booked on our own) which allowed for less searching through my email. So nice! We look forward to working with her on our next adventure!
Recommended
Fantastic Babymoon!
By: Emily
Reviewed on: 07 Mar 2019
My husband and I worked with Jen to plan our babymoon. We had an amazing trip to Amelia Island, FL and a beautiful stay at the Ritz Carlton. Through Jen, we received early check in, late check out, breakfast at the resort each morning and even a credit to use at the Spa!! The trip was exactly what we needed to rest and relax before welcoming baby #2 and Jen made the entire experience easy and enjoyable.
Recommended
Fantastic from start to finish!
By: Anonymous
Reviewed on: 09 Mar 2019
Jennifer Waigand helped my wife and I plan a babymoon to Hawaii. It involved three different destinations. She was knowledgeable. Her recommendations were spot-on, and she was extremely responsive and helpful from start to finish. We would recommend her unconditionally!
Recommended
Excellent travel help
By: Stacey
Reviewed on: 12 Mar 2019
I really enjoyed working with Jennifer to plan our Patagonia and Chilean Lake District adventure. She was responsive and patient with all my questions, and I would definitely consult her again. I really like her detail- oriented style and we had some great chats and laughs as well along the way.
Recommended
Great Service
By: Jonathan H.
Reviewed on: 27 Mar 2019
Jennifer was very helpful and did a great job recommending things in the area and key features of the hotel. She has booked several trips for us and each time she is responsive and provides great intel on local attractions.
Recommended
Adventure Angel!
By: Katie
Reviewed on: 05 Apr 2019
Thank goodness for Jen! I was so stressed trying to plan an adventure in Arizona for my family. I didn't even know where to start. I heard about Jen through family and reached out. She had a plan and itinerary ideas set for us faster then I could have imaged! We had an amazing trip and will be booking through Jen again for the next adventure!
Recommended
Working with Jen
By: BGiel
Reviewed on: 20 Apr 2019
Jen is great! She was very helpful choosing s location under the time constraints we had.
Recommended
Stayed at a Resort style condo near Disney!
By: Simran
Reviewed on: 11 Apr 2019
Jen found us another great spot to stay, this time with two kids under 2.5 years old near Disney. We stayed at the Wyndham bonnet creek resort which was super kid friendly and near all the Disney parks. It was just what we were looking for. She always pulls through and is highly recommended!
Recommended
Riviera Maya
By: HR
Reviewed on: 22 Apr 2019
Jennifer was very easy to work with. She was always prompt in responding and provided us with great options for our trip. The property she suggested was excellent, we were all very happy with the trip and with Jennifer.
Recommended
Such an amazing experience from start to finish!
By: Lindsay
Reviewed on: 23 Apr 2019
I found Jennifer's name from searching my neighborhood Facebook page and am glad I did! She was so sweet and easy to work with! My original travel plans had to be switched up a bit and Jennifer was very accommodating. She was able to provide us with several options and work with our budget. She was also very honest with her feedback when referring a wide range or resorts by sharing the perks as well as the things she wasn't crazy about. We ended up booking our trip pretty close to our departure date and Jennifer was able to help with insurance, rooms, transportation and answer any questions we had. When we arrived at the resort where we originally booked the cheapest, basic room but we were told that we had been upgraded to a swim up room free of charge when we checked in! We had an amazing time and are grateful to be paired up with Jennifer. I would absolutely recommend working with Jennifer to anyone! I look forward to working with her again in the future!
Recommended
Old Greece and the Isles
By: Greek Salad
Reviewed on: 09 May 2019
Very easy. She managed to arrange everything with no hiccups. Flights worked out within expected schedules. Nothing was missed during the planning process. Definitely will use Jennifer again.
Recommended
Tahiti
By: Desi
Reviewed on: 21 May 2019
Jennifer was incredibly helpful in helping us book our honeymoon to Bora Bora. She planned every detail including shuttles to and from airports and chose accommodating times that were realistic. We spoke to another couple that used a travel agent from a different company and they only had a 30 minute layover once arriving in the United States and had to go through customs and ended up (of course) not making their flight home! Jennifer followed up on any questions I had and even sent me information and travel tips on our destination. This was our first time using a travel agent and it was a great experience with Jenn! Highly recommend :)
Recommended
Wonderful Experience
By: MS
Reviewed on: 06 Jun 2019
We contacted Jennifer to help plan our honeymoon in Italy following our wedding in France. She spent a lot of time understanding the theme of the honeymoon, the vibe we wanted and then suggested hotels specifically catered to those requirements, and she couldn't have suggested better hotels than Villa Cora and Londra Palace. She also sent over a lot of recommendations (including a lot of her own personal ones from her experience in Italy) and checked up on us frequently to see if we needed anything else. But most importantly, she made the process seamless, and coordinated with the hotels on our arrival, requirements and preferences. It was a great experience and we hope to work with Jennifer again in the future!
Recommended
Fantastic Fiji Trip!
By: mmtucker2
Reviewed on: 10 Jun 2019
Jen helped my husband and I plan the most amazing trip to Fiji. We had booked our flights ourselves since we found a great deal then left it up to Jen to plan the rest! Once she had our dates and budget she put together a few itineraries to include multiple resorts around the Fiji islands. We decided to combine 2 of them which she easily did and booked everything right away. Once we got to Fiji, we had 0 stress knowing we had a car waiting for us at the airport, hotels booked, and transfers between the islands ready to go. Everything was seamless the whole time we were there. The only negative was that we had to leave. We plan to use Jen's services and expertise on other trips we want to go on this year. If you're traveling and want someone to make the trip easy and perfect, we highly recommend reaching out to her!!
Recommended
Above and Beyond
By: Duncan
Reviewed on: 13 Jun 2019
Jen is a great partner in planning a trip! This was the second time we teamed with her on a big trip. We will definitely look to her when we plan our next trip (regardless of size or location). We love the attention Jen gave us which is not too much and not too little. She checked in at just the right times and made sure all of our trip goals were met. When we had an issue getting lodging in one of our destinations she made it a priority and was able to get us a great (probably better) alternative. We give Jen our highest recommendation.
Recommended
Adventure planning extraordinaire
By: Melissa M
Reviewed on: 11 Jun 2019
We've relied on Jen's expertise to help us plan a multitude of trips over the past decade and yet again she did not disappoint. She was able to arrange our trip to Dublin with the ease and efficiency of the seasoned professional that she is as well as plan out various activities that were able to give us a true feel for Ireland despite our all too short time there. She is simply the best at identifying the most productive use of time for itineraries while not overloading to exhaustion. Her recommendations for restaurants in the area were spot on and our accommodations at The Shelbourne were second to none. We cannot wait to plan our next trip with Jen, Hawaii in 2020 sounds like it could be our next adventure.
Recommended
Friendly, responsive, and thoughtful travel agent
By: MissWanderlust
Reviewed on: 13 Jun 2019
Jennifer was great. Appreciate her thoughtfulness and follow through. Excellent communication before, during, and after my trip. Very flexible and responsive. Would use her again.
Recommended
St. Lucia Wonders
By: Clark and Jamie
Reviewed on: 23 Jun 2019
Very easy. We asked a lot of questions and threw her some curve balls but she did a great job handling them. Highly recommend!
Recommended
Jen is the BEST!
By: Joe
Reviewed on: 24 Jun 2019
Jen is very easy to work with, she listens to your needs, and she finds the right fit for your vacation. Her travel experience and engaged style made planning our vacation informative, fast and fun. She kept us informed when changes occurred before our trip, and was ALWAYS accessible to ask questions and express concerns. Jen is the BEST!
Recommended
Great Experience
By: J.H.
Reviewed on: 11 Jul 2019
We love working with Jennifer and have worked with her on three trips this year. She has great suggestions and have not been disappointed with any of our stays so far. Highly recommend.
Recommended
Amazing Agent, Amazing Vacation!
By: Tad & Claire
Reviewed on: 15 Jul 2019
Jennifer is awesome - kind, knowledgeable, patient, accommodating, and prompt. We never felt pressured or rushed to make a decision on our final destination. Jennifer is detail-oriented and organized. The amount and thoroughness of information that she shared with us prior to our departure was very helpful and welcome. Her expertise led to an amazing vacation that we will remember for years to come. In short, we highly recommend Jennifer to anyone looking for a qualified and capable agent. Thank you, Jen!
Recommended
honeymoon in hawaii
By: abert
Reviewed on: 06 Sep 2019
This was our first time using a travel agent and we had the best experience!! I will certainly be using Jennifer to book all of our future vacations. Jennifer was fun, easy to work with, accessible, and made honeymoon booking 100% stress free. Her insider tips about things to do and places to eat and hotel upgrades etc made this honeymoon PERFECT.
Recommended
Simply awesome
By: Happy Customer
Reviewed on: 29 Oct 2019
Jen made it easy ! She has extensive knowledge on where we wanted to go (Disney!) and the key ways to make our trip great. From air to ground our trip was right on schedule and budget. When the hurricane threatened, she was right there keeping us in the loop and helping plan out options. As it turned out, the hurricane was not a factor, but knowing she was there to help was a great relief. We will keep using Jen because she is the best.
Recommended
3 Week Trip to Northern Italy
By: SteveW
Reviewed on: 25 Sep 2019
It was a pleasure working with Jennifer. She booked hotels and air travel for our trip, and made good recommendations of things to see in Milan. She's very organized, and kept us updated throughout the planning stages. Everything came off without a hitch and we would gladly work with her again.
Recommended
Had a Great Trip
By: Allison
Reviewed on: 26 Sep 2019
Jennifer was super helpful with helping me plan every aspect of my trip from choosing and booking my hotel to researching places to do some spa treatments. I totally recommend her to help take some of the stress of vacation planning off your mind.
Recommended
Loved working with Jennifer!
By: Cath
Reviewed on: 01 Oct 2019
Jennifer made our trip planning process so easy and effortless! This is my first time working with a travel agent, and I had an excellent experience. Jennifer is detail oriented, helpful, super nice, and quick to respond to any emails. She took care of all of the details from a-z and was a great point of contact during our stay. Her info sheets were amazing and we found some incredible restaurants based on her recommendations. I couldn't be any more pleased with my experience working with Jennifer! Highly recommend!
Recommended
Great advisor!
By: Dave
Reviewed on: 06 Oct 2019
Excellent Very professional and knowledge advisor. Would highly recommend.
Recommended
She is a miracle worker.
By: Regi
Reviewed on: 16 Oct 2019
We added on to our friend's trip to France one week in advance. Jennifer arranged everything so we could be with them. Everything went smoothly and her arrangements were perfect. She responded very quickly to all our questions, provided helpful advice and was very available to us. I recommend her very highly and will use her again for future travel.
Recommended
Italy Tour
By: PhyllyD
Reviewed on: 01 Nov 2019
Jennifer provided a wonderful customer experience in collaborating with me to design my dream trip to Italy. Her excellent attention to detail and keen sense of understanding my travel expectations made an easy and efficient travel planning process. Jennifer even continued to provide services while we are on our trip. She provide a very personal touch that you don't get from other travel advisors. I highly recommend her exceptional travel planning services.
Recommended
Recommendation
By: Marguerite
Reviewed on: 02 Nov 2019
Great. She is always responsive to questions and a pleasure to work with. I recommend her nightly. In fact we recommended to our friends who at the last minute wanted to join us in France. She worked tirelessly to make it happen. They were very impressed and loved working with her too.
Recommended
Belize Trip
By: medatty
Reviewed on: 22 Jan 2020
Jennifer was knowledgeable and helpful in planning our trip.
Recommended
Dream Vacation
By: Nikki
Reviewed on: 06 Feb 2020
I am not a planner, Jen made it so easy to plan my dream vacation to Hawaii. She had amazing recommendations for everything from hotel to where to get the best ice cream, and not to be missed sights off the beaten path. She was so responsive to all my random questions.
Recommended
Switzerland Trip
By: AG2014
Reviewed on: 09 Feb 2020
This is our second time working with Jennifer and won't be our last! We had such a wonderful experience from start to finish. She puts in a lot of effort to be sure that her clients are getting exactly what they want out of their vacation. By having Jennifer take care of the planning, we didn't need to stress about the details which made our vacation so much more enjoyable.
Recommended
Destination Wedding Trip Review
By: Barrett
Reviewed on: 10 Feb 2020
Jen was an absolute pleasure to work with. She gave my wife and I a wide range to choices when planning our destination wedding. From hotels to excursions Jen always had suggestions and advice for us. She is very prompt in returning emails/calls when we had questions, and was extremely knowledgeable about the whole process. I would absolutely recommend Jen to anyone and will be using her services again in the future myself.
Working with Jennifer Polito Waigand, you will have access to:
- An experienced travel guide whom you can rely on before, during, and after the trip
- Exclusive luxury resorts and properties
- Once in a lifetime experiences
Explore with the Best
Virtuoso Advisors are constantly pushing the boundaries in unique travel experiences.
Alliance programs are unique tailored experiences exclusive to travelers working with Virtuoso Travel Advisors.
learn more
United States - Hawaii
Italy
France
French Polynesia
Saint Lucia
Ireland
Japan
Bermuda
United States - All
United Kingdom
South Africa
Thailand
Jamaica
Mexico
Antigua And Barbuda