Travel Specialties
Interests
Food & Wine
Honeymoons
Ocean Cruising
Safari
Culture, History & Arts
Destinations
Italy
Greece
France
Spain
South Africa
Selling Travel Since
2015
My Background
Having grown up with parents and grandparents in the travel industry, I came to appreciate traveling from a young age. Cruises in the Caribbean and family vacations to France and Italy first sparked my interest. Traveling instilled in me an appreciation for other cultures, leading me to study languages, to take mission trips abroad and to develop a love for cooking and international cuisines. I studied abroad in Siena, Italy for a semester in college and began my career on Lake Como working for a Virtuoso on-site after graduating from the University of Virginia with a degree in Italian Studies.
Since joining McCabe World Travel in 2015, my primary focus has been on European travel as well as cruises. My extensive time spent traveling in Europe and cruising myself help me design meaningful travel experiences. I visit Europe often and typically return to Italy every year to scope out the best hotels and experiences for my clients.
In 2018, I was honored to be named to Travel Agent magazine's Top 30 Under 30 list, and in 2019, I received the Virtuoso Rising Star – Cruise award.
Places I Have Traveled
Reviews and Recommendations for Frances Sarrett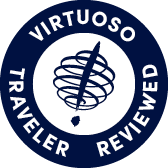 Virtuoso Verified Traveler
All reviews are from confirmed guests sharing exclusive insights
Sort reviews by
Recommended
Easy planning
By: Jackie
Reviewed on: 20 Mar 2018
Frances was a pleasure to work with on our trip to France. We traveled with our two younger children and she made every detail seamless and tailored to the needs of each family member. Her suggestions were perfect for the amount of time we had and the services she recommended and reserved for our family turned out to be 1000 times more helpful then we could have imagined. All in All Frances made our travels thoughtful and stress free. We all had a lovely time and her services were invaluable! We look forward to booking future trips with her assistance.
Recommended
Peru-Spring Break 2018
By: Miamigirl
Reviewed on: 14 Apr 2018
She was great. It was my first time working with a Virtuoso advisor and she was fantastic, very patient, professional and so responsive. I know I ask a lot of questions and need a lot of details at times and Frances was always very nice and helpful. Our trip was customized just right for our family and we LOVED our guides with Lima Tours. We especially loved INKATERRA Hacienda Urubama hotel. The service and location was my favorite. We actually had a medical event with my son and right away Frances reached out and the entire team accommodated our requested changes. We brought back lots of memories and pictures and wonderful experiences. These were all enhanced because of Frances and her team at McCabe.
Recommended
honeymoon
By: slice
Reviewed on: 15 May 2018
From start to finish, Frances helped us plan our dream honeymoon. She was able to remain within budget and find us accommodations that exceeded our expectations. We dreamed of honeymooning in an overwater bungalow in Bora Bora. She offered us staying in a garden bungalow in Moorea then finishing off our honeymoon in an overwater bungalow in Bora Bora. It was great experiencing both locations in Tahiti. A couple of months prior to our honeymoon, Frances provided a two lists of excursions an activities we could plan along with recommended dinner accommodations. We had many options to choose from. Also, during our honeymoon, she followed up with us to see if we needed any help with our planned excursions. It reassuring to have in her in contact while we travelled. I would definitely work with her again and have already recommended her to my family and friends for their future travel.
Recommended
Greece Honeymoon
By: P
Reviewed on: 25 May 2018
Perfect trip planned by Frances, would recommend her to anyone looking to go to Europe. The trip was flawless and couldn't have asked for a better planning experience.
Recommended
Frances
By: Joe
Reviewed on: 18 Jun 2018
Wonderful to work with
Recommended
Honeymoon Trip
By: Betsey
Reviewed on: 29 Jun 2018
This was the second trip that I have worked with Frances on and will continue to work with her on trips moving forward. Frances is not only knowledgeable in this area of work, but responsive, provides suggestions, and detailed. My honeymoon couldn't have been better or more organized. While away, there was potential for an issue with transportation. Frances notified me and stayed on top of the potential issue until it was worked through. I look forward to planning our next trip with Frances!!
Recommended
Wonderful Experience!
By: Matt
Reviewed on: 09 Jul 2018
First booking with Frances and can't wait to plan more trips with her. We received a huge upgrade at the hotel and wonderful welcome amenities. She helped us plan every aspect of a wonderful getaway. Highly recommend!
Recommended
Lake Como vacation
By: Jim
Reviewed on: 06 Aug 2018
Frances was an excellent travel agent and truly made our vacation a wonderful experience.
Recommended
Fantastic experience
By: Andrew Pang
Reviewed on: 22 Aug 2018
Working with Frances was a great experience. I have always planned our trips in the past, but I really needed some help with this year's trip. Frances' recommendations were spot on! She was responsive, made sure we met all our deadlines, and was a great resource. Thank you!!
Recommended
Amazing travel experience
By: TSD
Reviewed on: 22 Aug 2018
Frances was fantastic; listened to our needs / concerns / desires...and was able to handle all on our wish list! So fantastic. Looking forward to the next one....
Recommended
Exceptional
By: MK
Reviewed on: 23 Aug 2018
Frances is extremely knowledgeable, friendly, and easy to work with-- even going above and beyond to have the hotel print our tickets/vouchers when we left our travel packet at home. We never missed a beat!
Not Recommended
Trip review
By: Reviewer
Reviewed on: 19 Aug 2018
Frances was often less than responsive. Often it took her days to answer my emails and never provided helpful guidance regarding locations and resorts unless asked or generic information from the websites. She ultimately got the basic trip details done to our satisfaction but I felt that she just didn't care that much.
Recommended
Always very responsive
By: kitty
Reviewed on: 26 Sep 2018
Frances has handled several foreign trips and always does a wonderful job. She is very thorough and detail oriented. We have referred her to friends.
Recommended
2018 European Family Vacation
By: Mamacarf
Reviewed on: 03 Oct 2018
Frances did a great job in working with us for this year's family vacation. She communicated well and provided good direction and options for our family of 9 including a baby. Her follow-up ensured that everything committed happened as planned. We highly recommend her and will use her again for future travel to Europe.
Recommended
Frances is the Best!
By: Goodwin
Reviewed on: 26 Oct 2018
Frances was excellent! She was thorough, timely, flexible, organized, knowledgeable and so much more. Frances planned an amazing trip despite dealing with a hurricane that delayed our trip by four days. We will be using her again.
Recommended
A++
By: Mr. & Mrs. W.E. McDonald
Reviewed on: 24 Oct 2018
This was the best decision Wes and I made throughout the wedding process! Working with Frances on our honeymoon was worth the VERY reasonable fee! Although he and I could have planned every detail ourselves having Frances help us made it that much more enjoyable! I searched out a reputable company and the owner recommended Frances and she was spot on! Fast responses and on top of flight changes and details, super knowledgeable about where we were traveling too! Made sure the small details like transfers were perfectly lined up for our ease and convienence! Every single details from recommend tours, catamaran rides was spectacular! I highly recommend virtuoso travel agency and highly highly recommend Frances!! Thank you for an amazing honeymoon we couldn't have asked for anything more spectacular! PS the brand new Cavanas hotel we stayed at in Santorini, I can't stress enough just how PERFECT of a location it was by far the best decision Wes and I made was to stay on the sea side!!
Recommended
Francs Sarrett is the best travel advisor, bar none.
By: Stop it. You don't need a nickname.
Reviewed on: 29 Oct 2018
Frances is a great pleasure to work with. She is quick. She is thorough. She knows everything there is to know about travel. She provides good tips. She provides excellent choices, at different price points. She makes sure her clients are covered and looked after even when she is away on her own trip. On my most recent trip, strikes at Marriott in California meant I needed a new hotel in San Jose. There was yelling and shouting at the Marriott, day and night, and I don't cross picket lines. Frances and her assistant Meghan took care it perfectly, finding me new accommodations on short notice. I nominate Frances for the Nobel Prize in Travel Advising.
Recommended
Italy
By: Ed
Reviewed on: 18 Nov 2018
Frances was fantastic! She put together an amazing experience for my wife and myself. The accommodations, guides, restaurants and recommendations were superb!! We can't wait for our next adventure and we will certainly have Frances take care of everything!
Recommended
Dream Hawaiian Honeymoon
By: Katie K.
Reviewed on: 17 Dec 2018
Frances is excellent! Her picks are superior and she's always thorough with all explanations and answers to questions. You will trust her expertise as she is very knowledgeable, and I had peace of mind trusting my honeymoon to her while I planned my wedding. I also felt that I received superior treatment at our hotels and I attributed it to the agent's relationship with the establishments. I highly recommend working with her for any and all travels!
Recommended
Sydney-Aukland
By: PI
Reviewed on: 11 Jan 2019
Overall we were well pleased with the accommodations and tours arranged in Sydney and Auckland. The Blue Mountain tour in Sydney was a bust, strictly because of the weather. The operator made every effort to get the max possible out of the trip. The city tours were some what duplicated by the Viking included tours. The Swain tours were more detailed with excellent tour guides, but we would have probably skipped the included ship tours if we had known the degree of duplication. The Four Seasons in Sydney was centrally located and well appointed. At first we had trouble finding local eating places, but then we discovered The Rock area only a couple of blocks from the hotel was full of an extensive variety of restaurants. Prior info about this would have been nice. In Auckland the Cordis was outstanding. Good view of the city and the concierge was very helpful. Out sidetrip to Rotorua was outstanding. The Croucher Brew pub had great beer and food. The geysers were great and the
Recommended
Setai Superb Thanks to Frances Sarrett
By: Kitty
Reviewed on: 17 Feb 2019
Smooth , seamless. She anticipated our needs and fulfilled them. She was on top of everything and demonstrated proactive and extraordinary follow up skills.
Recommended
Very easy to work with
By: Carlos
Reviewed on: 22 Feb 2019
Professional and good follow up.
Recommended
Ireland trip
By: Caitlin
Reviewed on: 19 Feb 2019
We could not have done this trip without Frances. Her knowledge of the area of things we should see was invaluable.
Recommended
H A Cruise
By: Bubbles
Reviewed on: 04 Mar 2019
Timely, efficiently and most helpful. Booked immediately and cabin etc. as she explained.
Recommended
Abercrombie & Kent
By: Judi
Reviewed on: 19 Mar 2019
Excellent! She is dedicated, knowledgeable, friendly and professional.
Recommended
Frances Sarrett
By: K
Reviewed on: 30 Apr 2019
She is fast, professional and thorough. We cannot envision a better travel advisor.
Recommended
Europe Vacation
By: Patrick A.
Reviewed on: 09 May 2019
Frances was over the top in every way in planning and executing our 2 plus week trip to Amsterdam, Bruges, Brussels, Prague and Budapest.
Recommended
Trip of a lifetime
By: Andrew
Reviewed on: 31 May 2019
We were so thankful for everything Frances and her team did for our honeymoon down to every detail. All the recommendations were top notch: the hotels were so accommodating and beautiful, we had amazing times on all of our planned excursions, and enjoyed great dinners at all the restaurants. We are so glad we were recommended to Frances and will be sure to do the same. We will keep in touch and be sure to use your services for any special trip going forward. Thanks again for making our honeymoon a trip of a lifetime!
Recommended
Great trip - thank you, Frances!
By: jlg
Reviewed on: 31 May 2019
Frances recently planned a trip to Italy for me including flights, transfers, local tours, and a tour with Tauck. Everything went off without a hitch and I had a wonderful time. Frances and her team were always extremely responsive and helpful with the many questions I had before the trip. I would absolutely plan another trip with Frances and recommend her highly.
Recommended
Frances the Fantastic
By: K
Reviewed on: 31 Jan 2020
She is professional, detail oriented and supportive. If a problem should arise, she is immediately responsive and solved the problem.
Recommended
Honeymoon in Greece
By: JSW
Reviewed on: 10 Jun 2019
Frances was a pleasure to work with while planning our Honeymoon Trip of a Lifetime! She was flexible with conference call times in the beginning, provided guidance and options throughout and even followed up with a thoughtful gift bag when we returned! We had a great time on our trip and that wouldn't have been even remotely possible without Frances' help! 10/10 would recommend working with her to any of my friends or family!
Recommended
Great planner for Greece and Italt trips
By: mzambrotta@gmail.com
Reviewed on: 03 Jun 2019
We worked with Frances to book to separate trips to Europe. She was very detailed and did an amazing job of matching our budget to what we wanted to do in each city/island. She also made all the in country travel seamless for us. Lastly, she was always available for a question or conversation as each trip was multiple phone meetings to get set up.
Recommended
Fantastic to work with!
By: Mary
Reviewed on: 23 Jun 2019
Frances is always so responsive and fantastic to work with. She has helped 2 times with smaller trips for us and each time has been amazing. She has fantastic recommendations and is always so nice to interact with. We feel so taken care of with her!
Recommended
Working with Frances
By: 3Travelers
Reviewed on: 08 Jul 2019
Frances was very professional and patient with our many, many revisions of itinerary as we tried to make a family vacation dovetail with travel for work, as well as delays due to visas. She never gave up on us! This was our first time working with McCabe and we we thrilled with every day of our trip. Thank You!
Recommended
Trip to Greece
By: Cindy
Reviewed on: 22 Jul 2019
Frances was so helpful with our trip to Greece. Our trip was wonderful, everything went smoothly and we enjoyed every minute!
Recommended
Excellent Tips and Suggestions!
By: Caroline
Reviewed on: 06 Aug 2019
It was such a pleasure working with Frances and McCabe World Travel to plan our European summer vacation. We visited France, Ireland and England with our four young children, and greatly appreciated Frances' research, bookings, and travel tips. Our entire trip went smoothly and all of her recommendations were excellent. Each of the hotels we stayed in was beautiful, clean and had wonderful service. She also ensured we found the most cost effective and efficient flights and gave us the information we needed so that we could sit together as a family on the flights. Frances assisted us in reserving airport transfers, rental car, and offered helpful tips for traveling in each country and white sights to see. We would highly recommend Frances to everyone planning a trip!
Recommended
A Priceless Resource When Traveling Abroad!
By: Mark
Reviewed on: 06 Aug 2019
Frances is very knowledgeable and is dedicated to serving her client's needs. She is very personable and extremely responsive. You want Frances on your team when traveling abroad, particularly in areas unknown to you.
Recommended
Easy to work with and very knowledgeable
By: Carlos Viera
Reviewed on: 15 Aug 2019
She is always ready to help and very resourceful. She knows her business. She finds the best deals too!
Recommended
Trip organized by Frances Sarrett
By: Kay
Reviewed on: 26 Aug 2019
Perfect in every way
Recommended
A wonderful trip to Bermuda
By: Julie
Reviewed on: 13 Sep 2019
We loved working with Frances. She made all of the arrangements easy, including additional onboard credits with Oceania. She also helped us find some fun things to do on the island. We had one glitch with a day pass at a resort (miscommunication within the resort staff) - but I emailed Frances and it was fixed within 5 minutes. We will definitely use her again for future travels!
Recommended
Titicaca visit
By: Titicaca traveler
Reviewed on: 13 Feb 2020
Frances has always been excellent I'm helping to plan and attend to the details of the many trips we ha e taken with her help.
Recommended
Always a hit
By: Greg
Reviewed on: 16 Sep 2019
Have worked with Frances on several vacations now and highly recommend her. She always comes through with excellent hotel recommendations and logistics for our trips, some of which have been complex. It is a great weight off our busy schedule knowing we have a trusted advisor to turn to in order to get a vacation plan off the ground.
Recommended
advisor
By: ar
Reviewed on: 15 Sep 2019
Frances was extremely patient with us and planned an extraorrdinary trip.
Recommended
Sandals Barbados Honeymoon
By: The Pearsons
Reviewed on: 30 Sep 2019
Frances was not only extremely helpful and professional, but she was friendly and charming the whole time. My fiancée and I were. Unsure where we wanted to go, and she was able to navigate the often difficult task of helping a person who doesn't know what they want. She was informative, quick to respond, and listened to the comments we made. Without Frances we wouldn't have found Sandals Barbados, and wouldn't have had the perfect honeymoon that we experienced.
Recommended
Perfect weekend thanks to Frances
By: K
Reviewed on: 07 Oct 2019
Frances seems to be able to handle 1000 details a second. And she is always attentive to us and makes the impossible happen. We had a splendid hotel room, excellent dining reservations and were warmly welcomed everywhere at the Ritz ....and we know it's a result of Frances' professionalism.
Recommended
Frances Sarrett, my travel advisor
By: Judi
Reviewed on: 28 Oct 2019
Working with Frances is a delight! She is knowledgable, efficient and enthusiastic! I have complete trust in her advice! I am ready to think of another destination to visit - and book with Frances!
Recommended
Great Disney Trip!
By: Lauren S
Reviewed on: 03 Dec 2019
Frances helped us plan a short trip to Disney World with our toddler this past November. Everything was flawless and she was able to answer all of our questions before we traveled. She was very responsive and provided great recommendations and helped us navigate everything from where to stay, how to get around, to dining plans, etc.. She even provided an autograph book, small stuffed animal and Mickey ears when she sent our travel documents which really helped our daughter get excited about the trip! We look forward to working with Frances for our future travel needs. Thank you, Frances!
Recommended
Great to work with and very knowledgeable
By: Carlos
Reviewed on: 23 Dec 2019
Very easy and very responsive
Recommended
Christmas 2019 in Europe
By: 2 New Yorkers
Reviewed on: 20 Jan 2020
Easy. Organized and informed, Frances was terrific. During the trip, we misplaced train tickets and even though our mishap fell on a holiday, she immediately bailed us out. She made sure our hotels, guides and cars were all ready to go and of high quality. There was nothing short of first rate. We are very grateful to Frances for pulling together a trip we will never forget.
Recommended
She who anticipates my needs before I even know them!
By: MaryKDean
Reviewed on: 20 Jan 2020
I have worked with Frances on a few occasions and each time I feel like is outdone by the next. I usually don't know much about what I am looking for other than a quiet get away. She has been able to direct me to fantastic venues that have made our trips remarkably relaxing and easy. Somehow, she can take a general idea of what I am looking for and turn it in to a trip that I would have never dreamed up. As a mom of 2 toddlers, she is always looking to help pamper me and make sure I get the best experience possible. Frances always thinks outside of the box, respects our budget, is very timely in her communications, and provides all the details we need to know before booking. She anticipates what I am looking for in a trip before I even know what I want. It is clear that France is passionate about her work and a pro at what she does.
Recommended
Knowledgeable and Responsive
By: Carviera
Reviewed on: 29 Feb 2020
She is very responsive and helpful especially in areas where the traveler may not.
Recommended
Sedona Bob
By: Sedona Bob
Reviewed on: 19 Mar 2020
In a word, wonderful. Frances is responsive, knowledgeable, personable and helpful. I could not ask for more.
Recommended
Brava, Frances.
By: KC
Reviewed on: 20 Oct 2020
She is a pleasure to work with. She is diligent, prompt with advice and information. She stays on top of the situation up to departure day.
Recommended
Amazing!
By: Avery
Reviewed on: 07 Jul 2021
We could not asked for a better agent for our honeymoon. Through covid information and trip recommendations she was so helpful and quick to respond. We had an amazing covid plan B honeymoon and intend to work with her again for our original plans as well. We would definitely recommend Frances!
Recommended
Review
By: Vanessa Vazquez
Reviewed on: 19 Jul 2021
She was great to work with and super helpful with all the details of the trip. This has been the second time I have used this agency and will certainly continue to do so.
Recommended
Frances is thorough, a stickler for details (great trait) and always follows up on a timely basis.
By: Karon
Reviewed on: 11 Jul 2021
Perfect. Always. Our entire depends on her for travel plans.
Recommended
Always Helpful
By: Happy traveler
Reviewed on: 24 Jul 2021
It's always a pleasure working with Frances.
Recommended
Miami in July
By: Carlos
Reviewed on: 23 Jul 2021
Awesome as always. Will use her always.
Working with Frances Sarrett, you will have access to:
- An experienced travel guide whom you can rely on before, during, and after the trip
- Exclusive luxury resorts and properties
- Once in a lifetime experiences
Explore with the Best
Virtuoso Advisors are constantly pushing the boundaries in unique travel experiences.
Alliance programs are unique tailored experiences exclusive to travelers working with Virtuoso Travel Advisors.
learn more
Italy
Greece
France
Spain
South Africa
Turks And Caicos Islands
Morocco
United Kingdom
Croatia