Travel Specialties
Interests
Adventure
Food & Wine
Destination Weddings
Honeymoons
Beach & Sun
Destinations
New Zealand
French Polynesia
Mexico
Italy
United Kingdom
Selling Travel Since
2015
My Background
I believe that every trip is literally once-in-a-lifetime, and strive to ensure that your vacations are enriching and unforgettable. Growing up in a highly mobile Navy family, I quickly realized that it is only through travel that we can find and understand our place in the world. Travel transforms the exotic into the familiar, the stranger in to a friend, and should return you home forever changed.
After graduating from Texas A&M University with a degree in Biology, I briefly pursued a PhD in Biochemistry at Rice University before deciding to focus on my real passion: travel. As a Senior Travel Advisor with River Oaks Travel, I now pair my love of travel with a detail-oriented and scientific approach to carefully design and coordinate once-in-a-lifetime adventures.
I like to say I specialize in clients, as my goal is to customize experiences all over the world rather than just a single destination. However, I do love to plan honeymoons/anniversaries, adventure travel, and "classic" destinations like Italy where I can help you both see the icons and get a little off the beaten track. My favorite adventures to date have been exploring New Zealand, cruising the Amazon Rainforest, soaking up sun in French Polynesia, and learning to drive on the left in Ireland.
I am proud of the recognition I've received in the travel industry as a Conde Nast Traveler Top Travel Specialist 2021, Virtuoso Rising Star Nominee 2019, and Travel Agent Magazine's 30 Under 30 advisors in 2018. I'm also a member of the Virtuoso Adventure Travel, Cruise, and Sustainability communities and am a member of the Virtuoso Millennial Mindset Innovation Team.
Places I Have Traveled
Reviews and Recommendations for Samantha Collum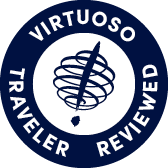 Virtuoso Verified Traveler
All reviews are from confirmed guests sharing exclusive insights
Sort reviews by
Recommended
Great service!
By: smithfieldwriter
Reviewed on: 22 Jan 2016
Samantha Collum found us a fantastic deal at an all-inclusive resort in Panama. We had never thought of traveling to Panama, but she was able to provide us information and such a great deal that we couldn't resist. She also found us a transfer from the airport to the resort, and recommended places to visit while in Panama. It turned out to be the perfect vacation! We hope to have her assist us in the future.
Recommended
Excellent!
By: Aryn
Reviewed on: 24 Mar 2016
Samantha found the perfect house for our family for spring break and met every criteria we had! We had the perfect vacation and would highly recommend Samantha and the West U Travel agency to help you book a wonderful vacation. I would have never found the place myself! Thank you!
Recommended
Great help, great trip
By: Nick G
Reviewed on: 17 May 2016
Samantha found the perfect trip for us, organized it perfectly, and was exceptionally patient with my constant questions. Highly recommended and will work with her again.
Recommended
Expert friendly service
By: Jag13
Reviewed on: 06 Jun 2016
We loved working with Samantha! She listened to us about what we wanted and needed for our vacation trip. Samantha returned our calls in a timely manner. Most importantly, she correctly registered us on the cruise we want and was about to get us the cabin we wanted. She took the time to ensure we secured the shore excursion that was very important to us. We asked her to check on something about the cruise and she happily and successfully did it in a timely manner. We would be happy to work with Samantha again.
Recommended
Wonderful, friendly service
By: InekeK5
Reviewed on: 05 Jul 2016
For our recent road trip from Houston to Orlando, Samantha booked all our accommodation for us. She did a fantastic job and we really enjoyed staying at every hotel/condo that she booked for us. We will make use of her services again in the near future! I highly recommend her!
Recommended
Expert, professional service!
By: CHERRIE
Reviewed on: 30 Jun 2016
I called Samantha at the very last minute and she was able to organize my trip for me. No problems whatsoever when I got to the resort, as they were expecting me. Samantha was professional and handled everything expeditiously. I will definitely use her again.
Recommended
Last minute travel
By: KKM
Reviewed on: 06 Jul 2016
My husband and I recently traveled to Switzerland, and we requested that Samantha help with the details with 2 days notice!! She did a great job making sure we had hotel plans, a train pass, and car service to and from the airport. With more time I would have loved to have her give us little details or hidden secrets on the areas, but with a very last second vacation Samantha was able to provide peace of mind and provide for a stress free vacation. We traveled from Houston to Zurich (stop in Atlanta). One night in Zurich, to Lugano (beautiful city on a lake), to Lake Como Italy, to Lucerne (my favorite city in Switzerland) back to Zurich and home. Highlights of the trip include Bellagio at Lake Como and Mt Pilatus as a day trip from Lucerne. Switzerland was beautiful, incredibly clean and tidy, safe, and the people were warm hosts. We would certainly go back once our son is older and can hike along beside us.
Recommended
Fantastic Customer Service
By: katie
Reviewed on: 18 Jul 2016
Samantha was a fantastic travel advisor! She helped me book my trip for DisneyWorld and was extremely helpful. There was an issue with the booking site, and she called in and got it resolved without me having to lift a finger! She even dropped information packets that came to her office by my work to make sure I got them before the trip! I would highly recommend Samantha for any of your travel needs!
Recommended
Just the trip we were looking for!
By: MaryBeth
Reviewed on: 13 Aug 2016
Samantha helped us plan our trip to London, Edinburgh and the Scottish highlands from start to finish. We are picky about accommodations and knew Europe could be challenging. Each place we stayed had wonderful character, Samantha had arranged for complimentary breakfast and tea, and we were given VIP treatment. One of the highlights of Scotland was the sheepdog demonstration that Samantha had suggested to us. It was not a touristy event, but an actual sheep farm with a third generation sheep farmer. Also, Samantha found Culloden House for us, just outside of Inverness. We are all interested in Scottish history and the Battle of Culloden was pivotal in this history. The highlanders gathered at Culloden house the night before the battle. The inn felt off the beaten path and was surrounded by no commercial entities; instead, large green fields. Samantha also did a lot of the grunt work for us, reserving the hotels, cars, train tickets, etc. We could not have asked for more!
Recommended
Great Family Vacation Bahamas
By: Josh
Reviewed on: 24 Aug 2016
We stayed at the Atlantis Hotel complex in the Bahamas (about 30 minutes from the Nassau airport) in August 2016. It is off season for a variety of reasons, including hurricane risk. We had great weather, with a very brief (typical) tropical shower every other day. The water is magnificent, the beaches clean with fine white sand, and the hotel comes with a variety of water park entertainments for the kids. Security is excellent, the hotel and grounds are immaculate, our room (upgraded to a mini-suite without charge) was lovely and spacious, and the halls (and neighbors) were quiet. There are an incredible number of rather expensive activities on the "campus" and off the campus, including some fabulous sea life experiences up close with dolphins, sea lions and manta rays (we did many of them, and they are simply delightful (and worth the price)). The food (compared to the customary resort fare) was very good. I recommend this place for families especially.
Recommended
Great trip coordinator
By: MS
Reviewed on: 29 Aug 2016
Samantha was a pleasure to plan our trip with and made terrific hotel suggestions! She was very friendly and attentive. We would highly recommend her!!!
Recommended
Jamaica Girls Trip
By: SNChapman28
Reviewed on: 27 Sep 2016
Samantha was a pleasure to work with. She was very kind and professional. At times our communications were crossed which delayed responses but otherwise I am very pleased with the service and will use again. We had a great time!
Recommended
Great service and advice!
By: MRG
Reviewed on: 02 Nov 2016
Samantha did a great job assisting with vacation suggestions and ultimately helping plan a family trip to Cabo San Lucas. Definitely would use her services in the future!
Recommended
Dream Honeymoon!
By: JLH
Reviewed on: 21 Nov 2016
Samantha did a wonderful job and was available at the drop of a hat! I'm usually a huge worrywart when it comes to overseas travel but didn't give any of my concerns a second thought on this trip because Sam had it covered. Would very highly recommend.
Recommended
Great service!
By: Jaime
Reviewed on: 21 Nov 2016
Samantha did an outstanding job in helping coordinate our destination wedding! She was always readily available and extremely helpful in answering all of our questions. I would highly recommend her and plan to use her services in the future!!
Recommended
Outstanding Service and Very Pleasant
By: Denise G
Reviewed on: 29 Nov 2016
Samantha is a superb Travel Representative. I highly recommend Samantha to anyone and everyone for your travel arrangements. I will most definitely contact Samantha at West University Travel for all of my future travel plans.
Recommended
West University travel office
By: CherylC
Reviewed on: 24 Jan 2017
She was terrific! Very helpful and well-organized.
Recommended
review
By: Old lady
Reviewed on: 12 Feb 2017
great. Got me a good deal on the ticket.
Recommended
explora Patagonia/Atacama
By: ben9116
Reviewed on: 24 Mar 2017
Samantha was very responsive and planned a perfectly-executed trip on short notice. She was knowledgeable of hotels and flights and quickly mapped out a great trip.
Recommended
Perfect trip planned
By: Boomer46
Reviewed on: 27 Mar 2017
She picked up on exactly what we wanted and pulled it all together.
Recommended
Alaskan Cruise and Land Tour
By: Claire MacAdam
Reviewed on: 09 Jul 2017
My husband and I worked with Samantha on the plans for our Alaskan Cruise and Land Tour. She was excellent - friendly, responsive, and knowledgeable. We were very pleased with her services and will work with her again for future trips.
Recommended
Balkans
By: Catherine
Reviewed on: 11 Aug 2017
She was amazing! She made things happen in an orderly efficient way when the elements were difficult to bring together if not chaotic at times. I am so grateful for Samantha's gift on creating meaningful journeys from scattered elements and making them flow.
Recommended
TRIP TO FARO
By: I J
Reviewed on: 01 Sep 2017
British Air business class seats were the worse we seen, all unhappy. The resort in Faro was fabulous, we enjoy the stay and had very good time we recommend it. Samantha had nothing to do with choosing the airline, I did. She was very helpful through out the process.
Recommended
Hawaii Dreams
By: Graham
Reviewed on: 27 Aug 2017
I would thoroughly recommend Samantha and West U travel. My wife and I both work and to find the time to organise a perfect holiday with excursions takes a lot of time and effort. With Samantha this was so simple. I believe she secured overall a cheaper combination of flights and hotel than I could have arranged myself on the internet and she had all the insight to recommend the resort, room type and which snorkelling or helicopter tour to take. One thing we noticed was the tours she had selected had the finest boats and were the first to all locations. Throughout the holiday Samantha stayed in contact just to ensure everything went to plan. All in all we had a fantastic experience and we are now looking at a shorter trip to Belize with her support.
Recommended
What a great trip to Peru!
By: John
Reviewed on: 14 Oct 2017
We really enjoyed working with Samantha. She did an excellent job of planning a trip for us to Peru. Working with Abercrombie & Kent, she put together a custom trip that included only the places we wanted to go. She sat down at the beginning of our planning process and listened intently to what we wanted. She heard what we had to say since the initial itinerary she proposed was almost exactly what we wanted. After a few tweaks, we got the trip we wanted. Samantha stayed in touch with us and was always available for questions/concerns. We definitely will work with Samantha again.
Recommended
Honeymoon in Maui
By: Yuli
Reviewed on: 22 Feb 2018
Working with Samantha was an absolute joy. She was incredibly knowledgeable and detail oriented. I came to her with a vision and she turned my ideas into the honeymoon of our dreams. There was never a point I did not feel confident in her work - we were in the best of hands every step of the way. Our trip was planned with a focus on my now husband and I - our interests and taste evident at every point. Once we arrived in Maui - Samantha continued to surprise us. From detailed instructions for the staff at our resort to welcome notes in our villa. I cannot thank her enough for the work and guidance she provided. Our honeymoon was perfect and we were so excited to celebrate the start of our marriage in this way.
Recommended
Annual winter vacation
By: Eldar Alasgarov
Reviewed on: 04 Jan 2018
as always, Sam was very professional and accommodating. I have a very demanding job and don't have a time or patience to plan and reserve a trips for my family and that is where Sam comes to help! I recommend Sam for any of you travel needs!
Recommended
New Years in Costa Rica
By: Jackie
Reviewed on: 17 Jan 2018
She was very professional, fast and efficient. she put together exactly what I was looking for. She was a great listener to discern preferred hotel type and class of travel I am accustomed to. She even arranged the airport transfers without me asking. I would recommend her and will definitely use her again. Everything went perfect!
Recommended
Great Advisor + Great Guides = Great Trip!
By: Mimi
Reviewed on: 23 Feb 2018
Samantha was a wonderful listener, and customized our trip to include the all the activities we requested. I would recommend her to family and friends.
Recommended
A month in NZ/Australia
By: Talhoiston
Reviewed on: 31 Jan 2018
Professional, knowledge and provided excellent customer service for our trip to New Zealand and Australia. We were very happy with her and definitely give her a big thumbs up.
Recommended
Amazing trip!
By: Ck-antique
Reviewed on: 06 Mar 2018
Samantha was fantastic! We found a resort in Tulum, Mexico, that we were considering visiting, but unsure if we could afford. Samantha was able to find us a package with airfare, transfers and the all-inclusive resort that actually fell under our budget. We had an incredible time! Can't wait to use Samantha's services again soon!
Recommended
First Cruise
By: LB
Reviewed on: 08 Mar 2018
Samantha was responsive to my needs and questions. The trip was well planned and I was very happy with the stateroom with balcony she reserved for me.
Recommended
Aboard the Liberty
By: PJ
Reviewed on: 04 Mar 2018
I enjoyed working w/Samantha. She was very informed and kept my party abreast of payments made. She also got a perfect stateroom for us. It was my first cruise and she was very patient and understanding.
Recommended
Wonderful Cruise!
By: Thirdtimecruiser
Reviewed on: 07 Mar 2018
Working with Samantha was wonderful! My wife and I found out about the cruise through a local area YMCA that we are members of. We hadn't cruised in a while, and we were able to afford it without a struggle, so we decided to go. Our payments were processed efficiently. When she connected us with the Y that actually coordinated the cruise, we were cordially treated by the cruise coordinator. We attended a non-mandatory pre-cruise meeting at that Y which was helpful in making friends prior to the cruise and sharing previous cruise experiences. Having arrived at Galveston late due to heavy fog, the cruise actually got started late, but that had nothing to do with Samantha. Our onboard accounts were credited $25 for the trouble. We went on only one excursion, in Cozumel, which went off without a hitch. The activities onboard were varied and fun. The restaurants, food, and entertainment were all A+. I would highly recommend Samantha based on our experience without hesitation.
Recommended
Wonderful Week on Oahu
By: Craig
Reviewed on: 24 Mar 2018
Samantha took time to understand my objectives for the trip and used her first-hand knowledge of the destination to create our dream vacation.
Recommended
Mexico Here we come!!
By: Craig
Reviewed on: 31 Mar 2018
Very pleasant. She puts a fun trio together.
Recommended
Awesome trip
By: Jenny
Reviewed on: 26 Mar 2018
Very easy to work with. She took care of a lot of the details since it was a multi city tour.
Recommended
Ireland
By: Barb
Reviewed on: 15 Jun 2018
This was my first experience working with a travel advisor and I couldn't have picked a better one! Samantha and I discussed the scope of the trip, the budget and the itinerary. She picked out great hotels and arranged tours for our group of 14 persons. At her suggestion, we had a coach and driver/tour guide for 5 days of our trip. This was, by far, the best suggestion as our driver would drop us right at the door of our destination. Samantha was super organized, easy to contact and responded to my every question. I am looking forward to planning our next trip and working with Samantha again!!
Recommended
Flights to Tonga and Fiji and back to the USA
By: Tye Dyed Gary
Reviewed on: 29 Jun 2018
Samantha, did a truly great job of scheduling our flight from the USA to Nadi, Fiji, connecting with a twice a week flight to Vava'u, Tonga. Then our return flights from Savusavu, Vanua Levu, Fiji, to the USA by way of Nadi, Fiji. The scheduling gave us plenty of time to clear immigration, both going and coming. Because, we were flying one way to Tonga to joining a friend to help him move his boat, there was one new hitch. Tonga, has a new one way entry rule, that went into effect between flight scheduling and actual leaving for Tonga. You need to get a one way entry visa from the Tonga embassy / consulate before you leave the USA. Because this was such a new rule we were able to work around it this one time, and I was told there are other ways to work around this new rule. Just a heads up. Fiji, has the best snorkeling, I have ever experienced. Because we were on a friends boat, we were able to enjoy the very friendly people and the beautiful islands.
Recommended
Italy Bound
By: Kathy
Reviewed on: 18 Jul 2018
Outstanding. Samantha was easy to work with and was always attentive to our needs and requests. She touched base during our trip to make sure everything was smooth and enjoyable and we appreciated it. Everything was smooth and enjoyable. I highly recommend her as a travel agent!
Recommended
London/Scotland
By: McFarland
Reviewed on: 22 Aug 2018
It was great working with Samantha!
Recommended
Marked Rome, Italy off my bucket list!!
By: Catholicgal16
Reviewed on: 04 Jul 2018
Samantha made my first solo vacation a huge success! From the flights, 7 night Mediterranean on Norwegian Cruise ship and I spent an extra day in Barcelona, Spain was my ultimate dream vacation, especially my tour of The Vatican in Rome, Italy. I felt safe and secure with the transfers from the airports, cruise ship and hotel. Great job Samantha and I will book my next vacation with West U Travel!! Keep up the great work!
Recommended
Excellent experience!
By: Cheryl
Reviewed on: 10 Jul 2018
It was an excellent experience because it was expertly planned by Samantha.
Recommended
Barcelona Trip
By: Meredith
Reviewed on: 24 Jul 2018
Samantha created a wonderful trip for us that gave us an experience of a lifetime! She was very attentive and flexible to work with; excellent customer service.
Recommended
Vacation
By: JoJo
Reviewed on: 22 Jul 2018
She was very helpful and planned our trip very quickly and efficiently for us
Recommended
A Fantastic Vacation with Friends
By: Crusin' Couples
Reviewed on: 23 Aug 2018
Samantha was easy to work with, very personable and knowledgable. She had good recommendations when it came to the cruise lines and hotels. There were three different couples traveling together and she effectively managed communications with all three. Even though email was a good way to document questions, it was more efficient to just speak with her in person and get the answers back right away or later via in email.
Recommended
Italy and Switzerland 2018
By: Dan and Peggy
Reviewed on: 20 Aug 2018
Excellent. She did an outstanding job!
Recommended
Star Princess, cruise dates 9/19/2018-10/1/2018
By: JoJo
Reviewed on: 08 Oct 2018
Samantha Collum did a great job for us and was always attentive, prompt and professional. She is also friendly and happy. We definitely will contract her for our next trip.
Recommended
Everything went as planned
By: Sean
Reviewed on: 14 Jan 2019
Samantha was prompt in her reply and gracious in her communication. Everything about our trip to San Diego went just as we'd hoped. We're immensely grateful for Samantha's assistance!
Recommended
Awesome first experience
By: Ed
Reviewed on: 17 Jan 2019
This was my first time booking hotels through an agent. One phone call to Samantha and everything was done. Check-in at both hotels was smooth, all the perks redeemed without issue. Overall a great experience, and I plan to book through her for my next vacation!
Recommended
Sam was amazing! Couldn't plan something like this myself
By: K.Go2011
Reviewed on: 11 Jan 2019
My fiance and I wanted to go to Australia, but had a bit of a time crunch with vacation days. Sam and I talked about our preferences as a couple to be more active outside than visiting museums or shopping. She sent us four different (but equally amazing) itineraries, so it was hard choosing. She had planned everything so that there was no wasted time but it didn't feel like the trip was overwhelming. So happy we approached her!
Recommended
Machu Picchu
By: Becca
Reviewed on: 12 Jan 2019
Samantha did a great job planning my trip. She is very fast and efficient. She picked a great tour company. It had 5 star eco lodges.
Recommended
Short notice, quick and comprehensive
By: Colin
Reviewed on: 21 Jan 2019
We decided to schedule a vacation at the end of the year to a place we'd never been. Samantha was excellent in covering various events and wants, as well as arranging the travel.
Recommended
Alaska 2019
By: Mike
Reviewed on: 27 Feb 2019
Accommodating & innovative, Samantha helped work thru some logistics issues to make the trip seamless and enjoyable......
Recommended
Samantha is an EXCELLENT Travel Advisor!
By: Lauren Flores
Reviewed on: 19 Mar 2019
Samantha was wonderful to work with for our European vacation to Athens and Budapest (included day layover in Amsterdam). She provided plenty of suggestions during the planning session and did a fabulous job organizing everything into an itinerary for us! I am so glad we planned something for our day layover in Amsterdam as well - this really helped us logistically to have everything planned in advance. Every excursion was exceptionally planned and executed during our trip. All of our tour guides were extremely knowledgeable and enhanced our vacation experience! I absolutely recommend working with Samantha and look forward to planning our next trip with her!
Recommended
River Oaks Travel - Samantha Collum
By: anon
Reviewed on: 03 May 2019
Samantha is a true professional, listened to what I wanted and took care of all quickly and efficiently with great e-mail follow up.
Recommended
Greece/Italy Cruise and Tours
By: Teacher
Reviewed on: 22 May 2019
Samantha was very informative about planning our trip to Greece and Italy. She was thorough with exhibiting maps of the cities and ports we were going to visit. I was pleased with the options she provided for hotels and restaurants. She questioned our preferences for specific group tours of the various highlights in each town. Everything we requested, Samantha provided options and services. We will definitely recommend Samantha to our friends when planning their next trip. We are looking forward to discussing future trips with her as well.
Recommended
Review-Liberty of the Seas
By: JoJo
Reviewed on: 26 May 2019
She is efficient and always pleasant.
Recommended
Greek Isles
By: Jackie
Reviewed on: 24 Jul 2019
Excellent. Very efficient and adaptive to requests. Offers great suggestions and very patient. Pleasure to work with. I have recommended Samantha to friends who were also very pleased. She is already helping me with my next trip.
Recommended
Samantha Arranged a Great Safari for Us!
By: HappyDog
Reviewed on: 29 Sep 2019
Samantha arranged a great Abercrombie & Kent Safari to Kenya and Tanzania! She answered all our questions and helped us select the adventure that was right for us. I highly recommend Samantha.
Recommended
Adriatic coast
By: charlie burns
Reviewed on: 25 Oct 2019
Samantha did a fantastic job of assisting me with a flight itinerary, especially after I had to cancel the original ticket and re-book. She worked far outside of normal business hours in order to put together a new itinerary and was thorough and creative in fashioning a second itinerary. Thanks to her diligent and skillful efforts I was able to go forward with my trip with a minimum of disruption.
Recommended
Seamless process
By: Matt
Reviewed on: 05 Dec 2019
Working with Samantha was a breeze! I scheduled a face to face meeting about 6 months before my trip. Within a 20-30 minute meeting she was able to ask all the right questions and put together an outline for my 8 day Honeymoon in Hawaii. She was very knowledgeable regarding the popular do's and don'ts of Hawaii, and very conscientious of our schedule and budget. Perhaps my favorite thing about Samantha was her responsiveness. She always made sure we had everything we needed and addressed any inquiries promptly and professionally. Job well done!
Recommended
Costa Rica
By: Pat
Reviewed on: 03 Jan 2020
Samantha was great. She provided great, timely assistance. We loved our trip and where we stayed.
Recommended
The Best Advisor
By: Slytherin
Reviewed on: 02 Jan 2020
Samatha was great to work with. she understood just what was important to us and delivered.
Recommended
Ixtapa Trip
By: Late Life Traveler
Reviewed on: 20 Jan 2020
Samantha does a great job offering destination options. You just tell her the type of vacation you are looking for: sightseeing, mountains, beach, lazy, etc. and she provides great ideas. Once you decide on the basics, she is excellent at providing lodging choices. Once she knows your style and price lint she is spot on with her recommendations. She is responsive and quick. Great dealing with her and I have recommended her to family snd friends. They have all been very happy with her services.
Recommended
AUS NZ Trip
By: Bo Wilson
Reviewed on: 05 Mar 2020
Samantha did a great job planning/coordinating our trip to Australia and New Zealand. She recommended some tours we took that we found to be excellent. We plan to work with her to schedule additional trips in the future.
Recommended
Great Experience
By: KC
Reviewed on: 12 Mar 2020
Working with Samantha was a great experience! She was knowledgeable, efficient, and reliable when planning my trip!
Recommended
Great stay!
By: Georgia
Reviewed on: 06 Nov 2020
I used Samantha Collum to plan a weekend girls trip to the Villas at La Cantera, and it was fabulous!. Our Villa had a great view of the countryside, and she was able to negotiate some special perks, which was great. Thank you to River Oaks Travel and Samantha Collum for helping to plan a much needed getaway.
Working with Samantha Collum, you will have access to:
- An experienced travel guide whom you can rely on before, during, and after the trip
- Exclusive luxury resorts and properties
- Once in a lifetime experiences
Explore with the Best
Virtuoso Advisors are constantly pushing the boundaries in unique travel experiences.
Alliance programs are unique tailored experiences exclusive to travelers working with Virtuoso Travel Advisors.
learn more
New Zealand
French Polynesia
Mexico
Italy
United Kingdom
United States - All
Chile
Costa Rica
France
Australia
Ireland