Catherine Parkin
Bow Mar, CO United States
Travel Specialties
Interests
Adventure
Family Travel
Food & Wine
Culture, History & Arts
Hotels
Destinations
United States - All
Australia
Ireland
New Zealand
United Kingdom
Selling Travel Since
2015
My Background
After spending the majority of my formative years in the Midwest, I had the opportunity to study abroad in Western Europe while obtaining my undergraduate degree from Indiana University. This experience truly opened my eyes to different cultures and the value that travel can bring in expanding your understanding of the world we live in.
The following 17 years were spent doing a lot of traveling during a successful financial services career. Building on my advisory background, my attention to details, and my strong client focus, I launched Catherine Parkin Travel. The goal of the firm is to make the world more accessible to families and individuals alike through custom travel experiences meticulously tailored to the desires and preferences of my clients.
Places I Have Traveled
Reviews and Recommendations for Catherine Parkin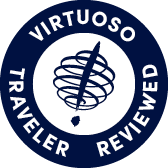 Virtuoso Verified Traveler
All reviews are from confirmed guests sharing exclusive insights
Sort reviews by
Recommended
Wonderful service!
By: Amy
Reviewed on: 17 Feb 2016
Cathy booked us a wonderful 3 night stay in Florida. Everything was perfectly organized and upon arrival she had arranged to have champagne, cookies and a photo of myself and my 3 sisters in one of our condos. All details were covered. Great trip! Thanks Cathy
Recommended
Amazing trip!
By: Sara40
Reviewed on: 31 May 2016
Cathy planned the most exceptional trip. Her attention to detail was amazing. Her selection of hotels and suggested itineraries was incomparable to any other trip we have ever gone on. I would highly recommend Cathy to anyone who wants a fabulous vacation.
Recommended
Perfect partner for a vacation!
By: Jamrick
Reviewed on: 28 Jun 2016
Catherine was so incredibly thoughtful when planning our trip. She took care to get to know exactly what we were looking for in a get away and offered us several options to fit our budget. Catherine was available via the app when we had tickets for tennis and there was an unexpected storm. We didn't have to worry about a single detail and were able to enjoy every minute in Paris. We will certainly have her booking our next trip!
Recommended
Seamless Trip and 5 Star travel expert
By: Andrea
Reviewed on: 11 Jul 2016
Cathy is beyond professional with first class service, from a seamlessly planned trip, to personally checking in with us on every detail and calling ahead to each stop to ensure we had the best room/view, etc. I highly recommend her for small and large trips!
Recommended
The absolute best... bar none!
By: Jane
Reviewed on: 22 Aug 2016
Catherine is a consummate professional and really great at what she does. Her enthusiasm for travel and finding unique and memorable experiences was infectious. She added value that I didn't even know I needed when beginning to think about our family's "Around the World" adventure. Initially, I thought I *simply* needed someone to help tie the pieces together - which she absolutely did very well - but what I quickly realized was that we had a true partner and someone who deeply cared about our experience and making it beyond special. From the amenities we received in connection with Brownell, to her suggestions for what our 4.5 year old son would love to do, Catherine truly delivered and went above and beyond the call of duty, especially when we found ourselves abroad in the midst of Turkish political turmoil. Last, but not least, Catherine is a true pleasure to work with and I always look forward to speaking to her or seeing her name in my email inbox. Absolutely fabulous!
Recommended
Exceptionally detailed and personal attention
By: TiffanyMC
Reviewed on: 10 Aug 2016
Catherine was most amazing in helping us plan our trip to Dinsneyworld. She definitely put in tons of heart and hard work for us to have a great time. She was able to work out several details for us- including the best days for park visits, shortest lines for rides and many special meals for my daughter to meet the disney characters. Catherine contacted us several times before and during the trip to make sure all was set for us. She even sent my daughter a personalized gift to get her excited for the trip. All in all, Catherine was a huge asset to our vacation, and I can't wait to plan future trips with her!
Recommended
Over the top five star service
By: Andrea
Reviewed on: 16 Oct 2016
I cannot say enough good things about Catherine Parkin travel! She stays on top of every detail of your trip from beginning to the end, including follow up upon your arrival home. I cannot say enough good things.
Recommended
Exceptional Service
By: ecb
Reviewed on: 21 Oct 2016
Catherine Parkin did an amazing job planning our recent trip to Maine! We will absolutely be using her again. Her recommendations were spot on and her help really allowed us to relax and enjoy ourselves. Our accommodations surpassed our expectations and her tips and suggestions led to some of the highlights of our trip.
Recommended
Making Life Easy
By: SF
Reviewed on: 03 Nov 2016
Catherine stepped up on short notice and made it easy for my wife and I to make a last minute trip to Hawaii. I have recommended her to my friends and will absolutely use her for our next weekend get away and next summer's family vacation.
Recommended
Great trip via Cathy
By: Rev. K.
Reviewed on: 01 Nov 2016
The Disney Cruise planned by Cathy Parkin was great. She alerted us to things to expect and had all the details taken care of before hand. The service provided was excellent . I would recommend her for anyone planning a similar trip.
Recommended
Great weekend away!
By: T2104
Reviewed on: 14 Nov 2016
This was a great weekend getaway! As always, Catherine's expert attention to detail made it extra special.
Recommended
Great Trip
By: Paul & Amy
Reviewed on: 30 Mar 2017
Cathy was excellent to work with. Very helpful and detail oriented. Her ability to upload everything to an app that we could access on the trip was a nice perk.
Recommended
Paris to Barcelona
By: The Traveling Family
Reviewed on: 31 Mar 2017
My husband and I just returned from Paris and Barcelona with our three children. We had only booked our lodging in Paris when we talked with Cathy. She was happy to research transportation options from Paris to Barcelona and took care of all of that for us. She found us an incredible apartment in Barcelona and there was a gorgeous amenity of cheese, sausage, crackers and champagne awaiting us with her compliments. She also gave us suggestions about things to see in both cities. We will get her involved in the process from the start next time we plan a big trip. Her insight was invaluable; it saved us a lot of time and brain damage and allowed us to stay at a much nicer place than we would have been able to find on our own. Thank you, Cathy!
Recommended
Outstanding Trip!
By: Claire
Reviewed on: 05 Apr 2017
Catherine was absolutely wonderful. We got an unbelievable deal at Le Meurice booking with her, and it was much better than anything I could have done on my own. We were treated liked VIPs! Her passion and enthusiasm for travel is contagious! I had a wonderful trip to Paris. She is extremely knowledgable about luxury travel and Paris and provided great ideas as I was planning the trip. Catherine was always very responsive and extremely helpful. I was very impressed and look forward to working with her again.
Recommended
Mexican Vacation
By: John
Reviewed on: 07 Apr 2017
Catherine gave me options to choose from on resorts. Asked many questions to discover what we would like so that she could provide the resort with the best fit. While on the trip, our air conditioner went out in the room (the resort selected was amazing...things just happen). We let Catherine know and she dealt with everything while we enjoyed our time on the beach. She did not let something, which was out of anyone's control, interrupt our trip.
Recommended
Incredibly thorough
By: kisaj
Reviewed on: 17 Apr 2017
Cathy is a true professional and really took away any worries or concerns when booking our travel. Her thoroughness and preparation with details we had not even thought about were greatly appreciated and allowed us to relax knowing we wouldn't be dealing with any gotchas. From scanning our passports and placing them within our online package so we didn't need to carry them everywhere to recommendations on excursions during our trip, Cathy thought of everything. We would highly recommend her services to anyone looking for help planning a trip.
Recommended
Surprised
By: Lnewhouse
Reviewed on: 17 Apr 2017
Great! I never use travel agents because I always think I can do the research and choose places on my own. Catherine saved me so much time (and some money!).
Recommended
Germany
By: Andrea Stimmel
Reviewed on: 15 Apr 2017
Exceeded expectations. Look forward to working with her again in the future!
Recommended
Miraval Weekend
By: Kate
Reviewed on: 07 May 2017
Catherine is amazing. She was able to help create the exact experience that I was looking for and made suggestions that I never would have known about. I recommend her to anyone who is taking a vacation!
Recommended
Extremely accomodating and easy to work with
By: MD
Reviewed on: 23 Jun 2017
Catherine is extremely talented and clearly passionate about her work - she is very accommodating and creative when putting together an itinerary. She works tirelessly to find good deals and best value for the money. She is a great communicator and lets you know all the options, the steps needed to be taken in order to put plans into motion. I have been very happy with the travel plans she has put together for us.
Recommended
NYC getaway
By: BMS traveler
Reviewed on: 30 Jun 2017
She was fantastic! I look forward to working with her again.
Recommended
Italy Trip
By: Jon
Reviewed on: 21 Jul 2017
We had a great trip. Cathy did a great job helping us plan our vacation.
Recommended
Mexico 2017
By: Todd C
Reviewed on: 17 Jul 2017
Catherine is an absolute pleasure to work with. Organized, diligent, professional, just the best! I won't use any other travel agent. I am totally pleased/
Recommended
Great travel advisor!
By: Ksmith
Reviewed on: 18 Jul 2017
Catherine was fantastic. We had an ambitious agenda, little kids, and multiple locations and she was an enormous help. All our trips will be going through her from here on out as it's such a fantastic service!
Recommended
Fantastic experience!
By: Katie B.
Reviewed on: 19 Jul 2017
It was such a pleasure to work with Catherine Parkin. I felt informed about each step of the planning. Even on our trip, Catherine checked in to make sure we were ok and sent a note to our hotel room. I truly look forward to planning more trips through her agency.
Recommended
Four Seasons Punta Mita - Perfect Trip!
By: clschulz
Reviewed on: 02 Aug 2017
My trip to the Four Seasons Punta Mita was the second trip that I booked with Catherine. It is an absolute pleasure to work with Catherine. She was so helpful in finding the best rates for our trip. She is always very quick to respond. She is so detail oriented and makes sure every part of a trip is covered from start to finish. She got us ocean upgrade and such VIP treatment! Our trip was just wonderful. I look forward to booking many more trips with her! So grateful to have found her!
Recommended
South of France 2017
By: Jane
Reviewed on: 24 Aug 2017
Catherine is very easy to work with, diligent, and genuinely dedicated to making sure the trip is smooth, fun, and memorable.
Recommended
Europe
By: Nicole
Reviewed on: 15 Aug 2017
It was a pleasure working with Cathy! She was professional, prompt in responding and knowledgeable in the areas we were traveling. When we arrived in Europe, we were beyond impressed with the locations, tours and transfers. Cathy set us up with an amazing app that outlined our itinerary and had any necessary documents downloaded and available at our fingertips. The trip had many moving parts and from beginning to end it was fabulous! I would highly recommend Cathy Parkin for all your travel needs!
Recommended
Danish Trip
By: Hockeydad
Reviewed on: 23 Aug 2017
She was awesome and right on spot with everything she did for us. Super easy to reach and very responsive. I would definitely use her services again. very pleased with her service and professionalism.
Recommended
Great trip!
By: TiffanyMC
Reviewed on: 28 Aug 2017
Catherine is always easy to work with and willing to go an extra step to make the trip memorable. She even remembered my birthday!
Recommended
Dobler Sisters Trip to Italy
By: Renee
Reviewed on: 11 Oct 2017
Delightful Cathy was very easy to work with. She spent a lot of time making sure she could fulfill our requests and be able to stay within our planned budget. Cathy showed a lot of patience with all our many questions about where we were staying and what to expect. Our trip was wonderful and everything we had planned went smoothly and beyond our expectations. I have already sent referrals to Cathy and will continue do do so.
Recommended
Hawaii trip
By: Grammy
Reviewed on: 20 Oct 2017
Catherine was very helpful in planning our recent trip to Hawaii. She made a great recommendation for our hotel, The Royal Hawaiian, and we enjoyed our room overlooking Waikiki Beach. She made sure all my requests for airline flights and seat placement were met. Our day long trip to Pearl Harbor was well organized and we were able to see many parts of the Pearl Harbor memorials and museums. Thank you, Cathy!
Recommended
Orlando trip
By: Linny
Reviewed on: 25 Oct 2017
Catherine, as always, does an excellent job of giving us options and narrowing our choices for a more tailored experience. We are a rather persnickety family and appreciate her willingness to ask outside the box questions to get us answers.
Recommended
Cathy P rocks!
By: Kim P
Reviewed on: 03 Nov 2017
She is amazing and so patient! We had to rebook due to hurricanes and she worked hard to find us a trip that was just as good, even on a very short timeline
Recommended
Another fabulous trip thanks to Catherine Parkin
By: clschulz
Reviewed on: 19 Nov 2017
When trying to decide on where to vacation in Florida, Catherine was very helpful and informative in presenting several different options, which led us to booking a trip to the Four Seasons Palm Beach. She is a very thoughtful travel agent and truly takes the time to listen and understand clients' interests and preferences to help make outstanding recommendations. I look forward to continuing to book more trips with Catherine. She makes it so easy!
Recommended
Trip to Maui
By: Anonymous
Reviewed on: 07 Dec 2017
Catherine was incredibly helpful with the entire planning process - from the choice of property to activities during our stay. She is professional, knowledgeable, timely, and goes the extra mile. I look forward to her help with my next adventure.
Recommended
Catherine - Vail
By: Mary Katherine
Reviewed on: 03 Aug 2018
Catherine is terrific. Finding the right place for our family was nooot easy. We needed somewhere for a toddler and an older adult who doesn't move around as well. She listened to all of our needs and used her various contacts to find a perfect place in the mountains for us to celebrate thanksgiving.
Recommended
Trip to Hualalai over Christmas 2017
By: Lindsey K.
Reviewed on: 09 Jan 2018
We planned another magnificent and worry-free trip with the help of Catherine. I almost always do my own air planning (though she's adept at that, too), and let Catherine take care of the rest. She arranged transfers for us and had some lovely treats waiting for us in our room. We couldn't have been happier at the Four Seasons. The resort really is an oasis.
Recommended
planning
By: Amy
Reviewed on: 09 Jan 2018
always a wonderful experience, she is very knowledgeable and makes planning a trip hassle free!
Recommended
Highly Recommend
By: Sodakamy
Reviewed on: 03 Feb 2018
Catherine was great to work with. Very knowledgeable and helped solve any problem we had or answered any questions we had. She organized everything for a group of us going on the trip, and we had no problems on our journey. Would highly recommend her!!
Recommended
Amazing service!
By: Katie
Reviewed on: 08 Feb 2018
Every time I work with Catherine Parkin, I feel blessed I found someone so thorough and detail oriented. I can relax knowing Catherine has every "t" crossed and "i" dotted concerning my trip. Even when I'm traveling, I receive notes from her checking in to make sure everything is perfect. I'd highly recommend her!
Recommended
Extraordinary Knowledge and Service
By: Christina R
Reviewed on: 14 Mar 2018
Working with Catherine and her team to assist with a trip to Cabo San Lucas was truly a flawless, positive experience. The perks we received checking into our hotel, including an upgraded room, free breakfast, welcome amenity, etc. would not have happened without us booking through Catherine. Our transportation experience from the airport to our resort was fantastic as well. Our driver was waiting for us immediately after we cleared customs and as we walked up to the car, he had refreshing, cool towels for us, including cold water and a flower for me. My husband and I also really liked the AXUS travel app that Catherine's company recommended. Our complete itinerary, including the ability to check-in for your flights via the app made the process easy. We also used Catherine to help plan a future cruise in November, which has been an equally positive experience. We plan to work with Catherine on all of our major trip planning in the future.
Recommended
Sanctuary
By: Kate Pexa
Reviewed on: 11 Mar 2018
We had a perfect weekend. All details were what we had hoped for. I can't say enough about how much more relaxing a vacation is when you don't have to manage the arrangements.
Recommended
Exceptional Service!
By: Katie B.
Reviewed on: 15 Mar 2018
Working with Catherine takes a weight off your shoulders. You can relax knowing she's taken care of everything. And even during your trip, Catherine checks in to make sure everything is ok. She's always willing to help, should you need anything. I'm so happy I found Catherine.
Recommended
Outstanding trip to France
By: clschulz
Reviewed on: 16 Apr 2018
I love booking travel with Catherine Parkin Travel! Catherine and Michelle are wonderful people with whom to work. I appreciate the thoroughness in their research. They helped create a beautiful French vacation that was perfectly tailored to what my friend and I wanted: a fun girls' trip full of luxury, good food and wine, and French art and cultural experiences. Catherine organized visits at the different Champagne houses that we wanted to visit, which was so helpful. It was great to have restaurant reservations set up, a museum pass waiting, help with finding opera tickets, etc. Catherine is an incredible travel agent - I have definitely started to travel more since she makes trip planning so fun and easy. Can't wait for my next trip. Thank you so much!
Recommended
Tortuga Bay
By: Lesley
Reviewed on: 04 Apr 2018
Catherine was great, as always, to work with. She offers multiple options and is ever-patient with my questions. She seeks to understand what we're looking for before she starts, which I love.
Recommended
Catherine Parkin Review
By: SF Guest
Reviewed on: 30 Apr 2018
Catherine makes things easy. She has great suggestions for places we should check out while on a trip and is helpful when planning a weekend get away or a multi-week trip half way around the world.
Recommended
Napa
By: Angie G
Reviewed on: 06 May 2018
Cathy was extraordinary in making sure our trip was perfect down to every single last detail. She is thorough and very professional. She is excellent at tailoring our wishes to execute the very best trip. I can't recommend her enough.
Recommended
Exceptional Service
By: SaraG
Reviewed on: 14 May 2018
Catherine is a very detail oriented travel advisor. I highly recommend her services to anyone looking to have a carefree travel experience. Everything was planned and the execution was flawless. She is very attentive to the needs of her customers and thoroughly vets the companies she uses, so you can rely on her recommendations in any locale. I will use Catherine for all of my future trips.
Recommended
Every Detail Perfect
By: KMS
Reviewed on: 07 May 2018
Catherine planned a fabulous trip for our group of ten. She managed input and communication flow with everyone & left no stone unturned in creating the best experience for us. From hotel selection and room options, tours, casual & dressy dinners, and recommendations for down time - everything was perfect. Catherine guided us to a perfect mix of planned activities & free time, with flexibility for budgets & relaxation time. She was heroic in chasing up feedback and made us laugh along the way! She's responsive and professional. I couldn't be happier with Catherine's service. I'm already planning another trip with her.
Recommended
Super
By: Paul
Reviewed on: 13 Jun 2018
She was great. Very attentive. All recommendations were perfect. Felt we had a guardian angel
Recommended
Thailand
By: Jess
Reviewed on: 26 Jun 2018
Catherine is fantastic to work with! She is knowledgeable, punctual and listens really well to what her clients want! I would highly recommend working with her for any travel needs!
Recommended
Wonderful!
By: Clschulz
Reviewed on: 22 Jun 2018
Catherine makes travel even more enjoyable! Planning travel with her is always fun and easy. I appreciate her responsiveness and thoroughness. She is always has great recommendations!
Recommended
EXCEptiONAL
By: WENDY from MIAMI
Reviewed on: 04 Jul 2018
Catherine guided us on everything, if we wanted her to do so. She gave us options, stayed in touch and made the experience AMAZING!! Every step of the way she followed thorough on anything she had said she would do plus more! Without hesitation , we will be using Catherine again and spread the word!
Recommended
Uniworld river cruise
By: Claudia
Reviewed on: 16 Jul 2018
We had an amazing vacation! Our whole family enjoyed our cruise down the Danube. Thank you Catherine!!
Recommended
Deer Valley Vacation!
By: Misslyd
Reviewed on: 02 Aug 2018
What a wonderful experience! We worked with Michelle G to have what both my husband and I have decided to be the best vacation we've ever had. She was on top of everything and kindly sent reminders for us. I would not hesitate recommending these travel advisors.
Recommended
Amazing!
By: Mickey
Reviewed on: 23 Aug 2018
Cathy was very detailed and on point with all of her recommendations. Our first trip to Disney land with 3 kids was actually a breeze! Couldn't have asked for a more perfect first time vacation. The ease of not worrying about organizing attractions, lodging, restaurant reservations, allowed us as a family to really soak in the experience. We are forever grateful to cathy for giving us a lifelong memory that will be part of my kids magical childhood memories! Cant wait for her to plan our next adventure!
Recommended
Another fabulous trip!
By: clschulz
Reviewed on: 03 Aug 2018
I cannot say enough great things about Catherine! Her attention to detail, quick communication, and extremely knowledgeable background on everything and anything makes booking travel so easy. Since I've started booking travel with her, I travel much more because she helps create such awesome experiences at very good values. Very grateful! I will continue to book travel with her and recommend her to friends and family.
Recommended
Three for Three
By: Colorado Traveler
Reviewed on: 10 Aug 2018
We just returned from the third international trip planned by Catherine Parkin and all three trips have been spot on. We are seasoned travelers so our expectations are high. Cathy has nailed every detail- flights, trains, transfers, hotels, tours and restaurants. I don't often write reviews but, in this case, a positive review is well-deserved. On our recent trip to Grindelwald, Lucerne, Bellagio and Budapest, my husband and I both agreed that we would not have changed one thing about the trip. It was amazing.
Recommended
Catherine Parkin
By: Mary Katherine and Eric
Reviewed on: 03 Aug 2018
Catherine is fabulous. She know exactly what are my expectations. She didn't hesitate to recommend the Mandarin Oriental for the first trip my husband and I took without our son. It was the best recommendation because we could walk everywhere and were by the hopes wharf district. Catherine has gotten to know us well, so trusting her recommendations is easy. She is also so organized and had communicated with the hotel to let them know we were running behind before our plane even touched down. She also had a message to us to let us know she had done so. Traveling with Catherine is absolutely seamless. I would recommend over and over again.
Recommended
Desert Retreat!
By: Kate
Reviewed on: 25 Aug 2018
Catherine was amazing. She made sure that we had every detail covered. I was so thankful that she made sure we knew when to book our experiences. I will recommend her to all my traveling friends.
Recommended
Fabulous Vacation!!
By: Kristi
Reviewed on: 23 Sep 2018
When my son asked me to travel with him to Australia with him for two weeks I was thrilled but I had no idea how to plan a trip like that. Furthermore, the trip was only six weeks away and I was swamped with work. I put our vacation in Catherine's hands and she knocked it out of the park! Along with her partner in Australia, she planned the perfect trip for our particular wants and needs. The trip was flawless, everything was planned and taken care of- we didn't have to worry about a thing! We couldn't have asked for a better experience! Thanks so much Catherine!!
Recommended
Rosewood CordeValle
By: Katie B.
Reviewed on: 17 Sep 2018
Catherine makes panning vacations easy and effortless. There's never reason to worry you may forget something. Catherine is detail orientated and always makes sure the T's are crossed and I's dotted. When you are on your trip, Catherine is still checking in to see if she can improve your experience. Amazing service!
Recommended
Mexican Vacation at Rosewood Mayakoba
By: Katie B.
Reviewed on: 12 Nov 2018
Once again, we had the pleasure of having Catherine help us with our vacation. After working with Catherine on previous trips, there's no one else I'd want to deal with. There's never a worry that something was forgotten or overlooked. Catherine and her staff are phenomenal. Every aspect is covered and you can relax knowing they have it handled and are keeping a watchful eye over you. Catherine even checks in during the trip to make sure your experience if enjoyable. She's always willing to help!
Recommended
Above and Beyond
By: Christina R
Reviewed on: 28 Nov 2018
Catherine is such a pleasure to work with. From the first conversation we ever had, I felt like I had known Catherine for years. She is incredibly knowledgeable and the above and beyond service her and her team provided us has made us want to work with them again and again. She is such a pro who truly has a passion for travel, and makes sure every little detail is covered. I feel so lucky our paths crossed a few years ago!
Recommended
Trips!
By: Amy M
Reviewed on: 04 Dec 2018
Its always a pleasure working with Catherine and Michelle. We have never been disappointed, in fact we have loved each and every trip they have planned for us! I look forward to the next one!!
Recommended
C Parkin review
By: LL
Reviewed on: 08 Jan 2019
Catherine is great. She really helps you narrow your options and make the most of your time and budget. She steers you in the right direction which sometimes means steering you away from something you thought you wanted - but in a good way!
Recommended
Riviera Maya
By: janeinsf
Reviewed on: 10 Jan 2019
As always, Catherine is a joy to work with and very knowledgable about the things to do and, importantly, things she thinks my family and I would like to do. She is very organized and persistent and thinks of all the details.
Recommended
Great Honeymoon
By: Erin R
Reviewed on: 30 Jan 2019
We had a fantastic honeymoon thanks to Catherine Parkin and the travel agency. Everything was thought of and it was a truly extraordinary experience. I trusted her insight and she kept things realistic with us. We provided a budget and told her the experience we wanted, and she helped us keep within that budget. She was also super quick with responding to emails, even if just to say "Received, I'll be back soon with an answer," - which I really appreciated. Thank you so much!
Recommended
Arizona Escape
By: Kate P
Reviewed on: 03 Feb 2019
Catherine made it so easy! Not only was the hotel and room perfect, but she made sure that everything was up to my expectations. Making time to plan relaxing time away from work is hard for me, so I will continue to rely on Catherine's care and expertise.
Working with Catherine Parkin, you will have access to:
- An experienced travel guide whom you can rely on before, during, and after the trip
- Exclusive luxury resorts and properties
- Once in a lifetime experiences
Explore with the Best
Virtuoso Advisors are constantly pushing the boundaries in unique travel experiences.
Alliance programs are unique tailored experiences exclusive to travelers working with Virtuoso Travel Advisors.
learn more
United States - All
Australia
Ireland
New Zealand
United Kingdom
Cayman Islands
France
Italy
Netherlands
Mexico