Janice O'Neil
ACC
Toronto, ON Canada
Travel Specialties
Interests
Ocean Cruising
Food & Wine
Spa Vacations
Beach & Sun
River Cruising
Destinations
Hungary
Germany
Austria
Costa Rica
Mexico
Selling Travel Since
2012
My Background
I embraced travel as my second career because I'm so personally passionate about seeing the world. I had planned trips for my family for years, then started creating them for friends.
I design a complete experience, conducting research, seeing to every little detail and contacting hotels, cruise lines and tour companies on my clients' behalf.
As a golf enthusiast, I enjoy creating trips for other golfers. I also have extensive experience with food and wine vacations, beach resorts (particularly the Caribbean) and spa travel. One memorable trip I planned was a private Italian villa vacation. While staying there, my clients took a hands-on cooking class from a local restaurant owner, then ate their multicourse meal in the company of locals.
I bring my personal cruise expertise to every voyage I plan. For a 20th anniversary trip, I booked clients on a Mediterranean cruise. They loved the history of Kusadasi and the markets of Istanbul and said it was the best trip they'd ever had.
Places I Have Traveled
Reviews and Recommendations for Janice O'Neil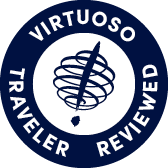 Virtuoso Verified Traveler
All reviews are from confirmed guests sharing exclusive insights
Sort reviews by
Recommended
Best trip every!!
By: Sandi R.
Reviewed on: 09 Feb 2016
This was my first time away since 1997 and it was the best trip every. Janice is amazing. She took care of every detail. All I had to do was pack my bag and show up. Thank you Janice for everything!! The resort was amazing, the food was fabulous, the staff became like family and our group was amazing. I would highly recommend Janice and YYZ Travel Group to everyone. Thanks again Janice for the best trip every!!! Can't wait till next time.
Recommended
very knowledgeable!
By: rosie
Reviewed on: 11 Feb 2016
Janice was honest and efficient in booking our vacation. She had our best interest at heart and fulfilled our needs nicely! I will use her services again and recommend others to do so as well. Thanks for a memorable vacation!
Recommended
Excellent Service Melia Cozumel
By: Bon
Reviewed on: 11 Feb 2016
We stayed at week at Melia Cozumel Resort in Feb/16. While the resort is older, we found the service to be excellent. Better than we've had in any similar resort. The drinks were pokey, the food was assorted and good. Always a fresh daily grill item. The beach was nice and sandy all the way into the ocean. We snorkeled at a location beside our resort and it was excellent. The resort was quieter at that time so not many line-ups. The rooms were clean and comfortable with lots of bottled water & care products. The entertainment was good however, I would not suggest this resort for the 20-30 crowd who don't have kids. It would be too laid-back. We absolutely LOVED the fact that the children's area and pool were completed separate and far away from the adult pool and bars. It was wonderful for us empty nesters. Warning, a local gas station scammed our credit card. Said the machine didn't work, we paid cash but they still charged our card. They are notorious.
Recommended
Always great service!
By: Andi44
Reviewed on: 20 Mar 2016
Travelled to Maui. We gave been there before so we knew exactly where we wanted to be. Janice booked our Plus seats on Westjet for us as well. On the 737 planes I wouldn't suggest paying for Plus. On the 767....that was Plus! That's just for future reference for other clients wanting to know. Air Canada Rouge Premium has Westjet beat hands down. Thanks Janice for helping us out. We enjoyed our holiday!!!!
Recommended
Friendly and thorough
By: Suzie q.
Reviewed on: 08 Apr 2016
Janice did a fine job of booking our trip. From hotel, air, cruise, transfers, seat selection and insurance. She explained everything along the way. Her advice was welcomed and she answered all of my querys. Her friendly attitude was a pleasure, everything happened as planned, there were no surprizes. I certainly would deal with her again.
Recommended
Attention to detail for her client
By: Mamma Mia
Reviewed on: 07 May 2016
Janice was very detailed oriented which i loved. She knew exactly what she was talking about when it came to answering our questions. We had a wonderful time on our recent Orlando trip all thanks to Janice.
Recommended
Excellent Resort
By: AB
Reviewed on: 12 Jun 2016
The resort was beautiful. Excellent service from the moment of arrival until departure. Very friendly and attentive staff. The diamond club service is a must. It makes the vacation a lot better. If you need anything at all, the butler is available. The shows were great. The room was large and comfortable. The beach was very beautiful and the resort was really clean. The food was much better than expected for Cuba. The Internet service is not great. It took a long time to connect. The spa services were great. Overall I would definitely visit again.
Recommended
Awesome Advisor!!!!
By: Maelynne
Reviewed on: 22 Jun 2016
Janice did an amazing job!!! Our tour and cruise was everything and then some. The time and effort Janice put into helping us plan the trip made it the most memorable. I would recommend to everyone to book with Janice. She goes the extra mile and makes sure all the little details are completed!
Recommended
Great service
By: Ajaxkenny
Reviewed on: 27 Jul 2016
Janice has booked several trips for our group. This time our group was 26 people. She is always very friendly, helpful and takes the time to understand all our unique needs. I would definitely recommend her for any travelling needs.
Recommended
London
By: Donna72
Reviewed on: 24 Sep 2016
My trip was great. Eddie the trip director was great and Steve our driver was really nice. It was well organized, the extra Trips that Eddie did where really good. We had a little problem with the hotels and the beds They gave us a queen bed instead of two twins but we got it straightened out. I would travel with Trafalgar again. Thanks for such enjoyable trip.
Recommended
Truly Memorable Trip
By: ghc/vflc
Reviewed on: 10 Nov 2016
Janice arranged a wonderful cruise on Holland America as well as recommendations for a pre and post cruise stay. We started in Barcelona where we enjoyed a few days and took in many of the City sights and restaurants. Her advice and recommendations were very helpful. We ended with a few days in Rome. We stayed at the hotel she suggested and it was nothing short of excellent in all regards -- location, quality, price, staff. Janice had arranged a tour for us at the Vatican and it was exceptional. We spent the day there, the most part of which was with a very knowledgeable guide (in fact I acquire her personal contact information for Janice to provide to other guests). We are regular customers of Janice's and we recommend her without hesitation. As she has done in the past, she again on this trip organized a wonderful and memorable event. Thank you Janice!
Recommended
Excellent Service
By: TJ
Reviewed on: 20 Dec 2016
All questions answered & got great deals for our entire group...plus follow up
Recommended
Awesome Service
By: fb
Reviewed on: 09 Jan 2017
Had a fantastic time in Iceland over New Years and Janice did a phenomenal job pulling together the itinerary, arranging the bookings and making sure we had everything we needed for a successful trip. Love working with Janice and will continue to do so on all future trips. Thanks Janice! Keep up the awesome service!
Recommended
Super Agent Jan
By: AJ
Reviewed on: 08 Jan 2017
Jan is a great travel agent. Nothing is ever a problem. She goes above and beyond to help you find what you are looking for and get he best deal. She works hard! We went to Panama Royal Decameron. It was my third visit to this property. I would not recommend this property to those looking for great food. Great beach...warm temperatures...rooms were adequate. Thanks Jan....looking forward to the next one!
Recommended
Great Customer Service
By: M&M
Reviewed on: 25 Jan 2017
Janice is awesome, she planned our honeymoon and it was amazing we loved it. She is so patient searching for the perfect deals to suit our budget. She has also been to so many places that she can personally recommend Thanks for everything.
Recommended
Sunscape Curacao
By: Lori
Reviewed on: 30 Jan 2017
Janice was amazing. She even stopped by our resort just to check on how our trip was going!!!!! How's that for amazing service!!!!
Recommended
fantastic
By: scjg
Reviewed on: 04 Mar 2017
this is the second time I have had the chance to work with Janice, will work with her again & highly recommend her to everyone
Recommended
The Trip of a Life Time!
By: The Nizios
Reviewed on: 10 Mar 2017
Everything was perfect! We absolutely loved the resort Janice helped pick and we had a perfect wedding because of it! And the knowledge of the resort and island was spot on!
Recommended
Awesome trip!
By: kellystimpy@hotmail.com
Reviewed on: 10 Mar 2017
Janice was very nice to talk to and had personal experience with Jamaica as she had taken many trips there. She had seen our resort as she had stayed nearby. Janice listened to what we wanted and booked our flight, resort and excursions. Everything was done and waiting for us in Jamaica!
Recommended
Curacao vacation
By: Mandy A
Reviewed on: 21 Mar 2017
Janice is great to work with for vacation planning. She is knowledgeable and very helpful and quick to respond to any questions or concerns.
Recommended
Taqiuta
By: Happy
Reviewed on: 13 Mar 2017
Excellent best fantastic.
Recommended
Awesome
By: Awesome
Reviewed on: 22 Apr 2017
Always a pleasure. She knows her travel in side and out. Very friendly and welcoming and by the time your finished making travel plans she has everything covered. Very helpful 24 / 7.
Recommended
Knowledge
By: Ruth Campbell
Reviewed on: 07 May 2017
Janice talked about & advised about the cruise line, ship & departure port. Janice provided information about royal Caribbean current/recent changes.
Recommended
Italy adventure
By: Chico
Reviewed on: 12 May 2017
Thank you Janice for all your help. We are especially grateful for your assistance in contacting Air France on our behalf when our luggage went missing in Venice. We look forward to collaborating with Janice as we make travel plans going forward.
Recommended
Awesome!
By: Matt!
Reviewed on: 13 May 2017
Was amazing! Great deal and everything!
Recommended
my trip
By: jewmik
Reviewed on: 23 May 2017
It was very easy deal with Janice o'Neil, she was helpful and double checked things that I asked her to do.
Recommended
Always a wealth of knowledge
By: Marcelle & Leah
Reviewed on: 14 Jun 2017
Janice is awesome, she always knows about places and can give great advice on places to eat or things to do. Thanks for taking care of your customers Janice.
Recommended
Great advisor
By: Janice
Reviewed on: 27 Jun 2017
Janice was extremely helpful, unfortunately we were unable to go on our trip due to an accident. Janice has been even more helpful with the cancellation details.
Recommended
Great Bermuda Cruise
By: Zappie
Reviewed on: 24 Sep 2017
She was very knowledgeable Very helpful Very courteous Answered all my questions Will recommend her to my friends It's great to have an agent that knows what their talking about
Recommended
She's the best in the business!
By: Nellie
Reviewed on: 17 Sep 2017
She's amazing. She goes above and beyond to make sure you are satisfied and happy. I have used other agents in the past. After dealing with Janice I couldn't imagine booking any future trips without her help.
Recommended
Best Travel Agent Ever
By: Andi K
Reviewed on: 17 Sep 2017
Jan works so hard to ensure her guests have the best experience. She understands working people have a limited amount of time off and want to make the most of every vacation. She works really hard for her clients! Thanks Jan
Recommended
Excellent service
By: Andi
Reviewed on: 30 Oct 2017
Janice is great to deal with. Goes above and beyond for her clients! Thanks Jan
Recommended
Great time again!
By: Kasia
Reviewed on: 23 Oct 2017
Janice is a dream to work with. You just tell her want you want and she delivers and then some! Always making sure her clients receive the best deals with the best perks!
Recommended
Hideaway@Royalton
By: Melissa
Reviewed on: 27 Oct 2017
Janice kept is very informed and handled our booking amazingly! It was a great group vacation / honeymoon. I highly recommend both Janice for the booking and Hideaway@Royalton as the resort😁
Recommended
Jamaica trip
By: Troy
Reviewed on: 26 Oct 2017
She was great to deal with looking forward to use her again on our next trip
Recommended
*
By: Anne P
Reviewed on: 23 Jan 2018
Very easy to work with her.
Recommended
Jamacia
By: lindfield
Reviewed on: 27 Jan 2018
working with Janice was a great experience. she listened to our needs and want of our trip and provided excellent advice. she also helped us with our price check as we had price drop guarantee. after we were back from our trip she contacted us to she how we enjoyed our vacation and if there was anything that we had concerns about
Recommended
Advisor Review
By: Wendy
Reviewed on: 01 Feb 2018
Janice is knowledgeable about cruising and offers good solid advice whenever asked.
Recommended
Above and Beyond Helpful
By: Oyagi0817
Reviewed on: 05 Mar 2018
Hi Always a pleasure working with Janice. She is so helpful at finding the right vacation for us. Gathering all the information quickly and getting back to us same day. We can't thank Janice enough for all of the help in putting the itinerary together. We have great memories of the cruise, and we will always book our vacations through Janice. We highly recommend her to family and friends.
Recommended
Janice
By: Peaches
Reviewed on: 27 Feb 2018
Good and helpful
Recommended
She is the best.
By: Bob
Reviewed on: 18 Mar 2018
Excellently. Excellent Excellent. Excellent
Recommended
Top notch service
By: Bumble
Reviewed on: 11 Mar 2018
I wouldn't deal with anyone else!
Recommended
Las Vegas
By: Zappie
Reviewed on: 14 Mar 2018
She was very knowledgeable, helpful and courteous
Recommended
Great Service
By: Kenny
Reviewed on: 19 Mar 2018
I have booked many trips with Janice and has always had perfect experiences
Recommended
So much fun!!!
By: Melinda
Reviewed on: 23 Mar 2018
Excellent and professional.
Recommended
Cozumel Family Vacation
By: Jim M
Reviewed on: 26 Mar 2018
We used Janice to book a family vacation to Cozumel for March Break. She had been to the resort before so she was able to give me good advice about what to expect and bring to the island. She also helped us with information about day trips offered. Janice went above and beyond anything we were expecting from a travel agent. I wasn't too comfortable with booking our seats on the plane. She did that for us in both directions. It definitely was a relief knowing that all of the arrangements were professionally looked after by her. I would definitely use Janice again and wouldn't hesitate referring her to family and friends. Thanks again Janice.
Recommended
Mexico trip
By: Jethro
Reviewed on: 24 Mar 2018
Always goes the extra mile for us!!!
Recommended
Thumbs up
By: Mags
Reviewed on: 11 Apr 2018
Great.... Always gives plenty of options and goes the extra mile for you :)
Recommended
Antigua
By: Edna
Reviewed on: 21 Apr 2018
Janice was wonderful and easy to work with
Recommended
Punta Cana 2018
By: Casper
Reviewed on: 14 May 2018
Very friendly and knowledgeable
Recommended
Janice is a great travel agent
By: Famjam
Reviewed on: 24 May 2018
Janice is easy to work with and so easy-going. We bounce ideas off one another and she helps us come up with great trip itineraries.
Recommended
JANICE SERVICES IS ABSOLUTELY THE BEST!!!
By: Yolly Johnson
Reviewed on: 28 Jun 2018
Janice is very accommodating agent. She has lots of great ideas and certainly know what she is doing. She is absolutely pleasant person to talk to. As a matter of fact, I already recommended many clients to her as we know that she is available and ready to answer to any questions we have. In other words, she is very knowledgeable agent. Frankly we don't go anywhere with out Janice as our agent, because we trusted her recommendations. She is truly a wonderful and amazing agent. Can't say enough about her service. I'm sure she is definitely a great asset to any travel organization.
Recommended
Fantastic
By: Bob
Reviewed on: 23 Aug 2018
Fantastic amazing
Recommended
Trip of a lifetime
By: Colleen
Reviewed on: 22 Sep 2018
Janice was excellent she listened to our list of must haves and found the best tour for us! She looked after us and made sure we had everything looked after for travel. She even contacted the tour company and had a conference call between us to answer any questions we had. I would definitely recommend her to anyone!
Recommended
Amazing agent!
By: Leanne
Reviewed on: 08 Oct 2018
Janice was so helpful and knowledgeable while booking our trip to Bahamas. With a new baby we only wanted to go for 4 days 3 nights. She helped us choose an early morning flight when we arrived and a late departure to maximize our stay. It was perfect! The hotel and the food were both great! She checked in with us during and after our trip to see how we liked it, which I thought was a veriynjice touch. We also wanted to tour over to Atlantis for a day pass and she helped us choose the day where the least number of cruise ships were coming in. She was right we never had to wait in any lines. We have used Janice before and we will definitely use her again! Thank you for a fabulous trip!
Recommended
Greece
By: Fred. L
Reviewed on: 14 Oct 2018
Amazing ,paitient , prompts , looks after the clients request. Very pleased with the work she does .
Recommended
Greece cruise
By: Andi
Reviewed on: 20 Oct 2018
Janice was fantastic to deal, she helped us with all our questions and concerns. She went above and beyond to make our trip rememorable. We will never forget. Seedy!!!!! Thanks
Recommended
Excellent Agent
By: Andi K
Reviewed on: 23 Oct 2018
Jan works hard for her clients trying to find them the best value for their dollar within their budget. She spends a lot of time helping people research to find you that perfect vacation experience. She doesn't get paid for the research hours! Make sure you book with Jan. You won't be disappointed!
Recommended
Knowledgeable and helpful!
By: Toronto traveller
Reviewed on: 19 Nov 2018
Janice was a great help in booking my trip to St Lucia at BodyHoliday, personally reaching out to the resort to ensure my reservation was confirmed and that Virtuoso amenities were noted on my file. Also, when I hadn't yet decided on a travel location, she had no shortage of Caribbean resort and destination suggestions to fit my needs and interests. I had a great experience working with Janet, a fabulous time on vacation, and look forward to planning future travel adventures with her again!
Recommended
Caribbean cruise getaway
By: Martha
Reviewed on: 11 Dec 2018
Excellent advice and follow up.
Recommended
Impeccable Service from Janice O'Neil
By: Teej
Reviewed on: 16 Jan 2019
First class!! Janice goes above and beyond to ensure satisfaction.
Recommended
Hard working agent
By: AJ
Reviewed on: 16 Jan 2019
Jan never stops trying to please her clients! She works really hard all the time.
Recommended
10Plus
By: Giddy Up
Reviewed on: 16 Jan 2019
Always explains everything and it's nice to know ins and outs of travel Any question we had she knew the answer Always there and ready to help. Highly recommended
Working with Janice O'Neil, you will have access to:
- An experienced travel guide whom you can rely on before, during, and after the trip
- Exclusive luxury resorts and properties
- Once in a lifetime experiences
Explore with the Best
Virtuoso Advisors are constantly pushing the boundaries in unique travel experiences.
Alliance programs are unique tailored experiences exclusive to travelers working with Virtuoso Travel Advisors.
learn more
Hungary
Germany
Austria
Costa Rica
Mexico
Jamaica
Antigua And Barbuda
Barbados
Grenada
Saint Lucia
Bahamas
United States - All
Canada
Aruba