Travel Specialties
Interests
Adventure
Spa Vacations
River Cruising
Destinations
Saint Lucia
Mexico
Costa Rica
Peru
Indonesia
Selling Travel Since
1993
My Background
I founded Wassermann Retreats to share my passion for travel and wellness.
I have been a Travel Constultant since 1985 matching my client's dreams with destinations.
I have a passion for Yoga, Nia, Hiking, Cycling and maintaining a healthy lifestyle. It seemed only natural for me to use my travel expertise to help Retreat Leaders organize, book and host life changing retreats with their clients and students.
I regularly attends retreats and am constantly sourcing new exciting venues. My most memorable and transformative retreats to date have been zip lining in the cloud forest of Costa Rica while on a Nia/Chigong retreat,sunrise hiking the sacred Mount Kuchuma at Rancho la Puerta, climbing to the top of Machu Picchu Mountain during a magical Peru adventure.
My dream is to provide people the opportunity to have meaningful travel experiences that will impact and change their lives forever. We all deserve to escape the hustle and bustle of our busy lives, a Journey to Wellness!
Places I Have Traveled
Reviews and Recommendations for Cathy Wassermann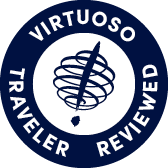 Virtuoso Verified Traveler
All reviews are from confirmed guests sharing exclusive insights
Sort reviews by
Recommended
Higly recomended
By: Jose
Reviewed on: 06 Sep 2013
Easy to deal with and understands each clients needs as we had * people on this trip
Recommended
highly recommended
By: Chrissie
Reviewed on: 10 Sep 2013
Kathy is a very well organized travel agent. Our trip to England went very smoothly and we were able to see many interesting attractions such as Kensington Palace, St Paul's Cathedral, Stonehenge, etc.
Recommended
Efficient, pleasant and upbeat!
By: Happy Trails
Reviewed on: 17 Sep 2013
Cathy has booked three detailed overseas trips for me, including roundabout itineraries such as Italy-Poland-Russia and Korea-Australia-France with add-ons to Ottawa, Toronto, Winnipeg and Vancouver. Cathy is courteous, always enthusiastic and, in my opinion, works diligently to arrange precisely the details requested. She was recommended to me as "one of the good ones," and that's why I continue to book my travel arrangements through her.
Recommended
Highly Recommended
By: Marilyn
Reviewed on: 30 Sep 2013
Cathy is an amazing trip consultant who is there not only during the planning stages but checks in to see how things went. She was an amazing help when we were on holiday and had news of a death in Italy. She managed to get us home and off to Italy within a 2 day period. We have confidence in the travel plans when she has gotten us a booking.
Recommended
Highly Recommend Cathy
By: Pippa
Reviewed on: 17 Oct 2013
Cathy put together an amazing package to Italy. She captured 100% of our expectations. Excellent accommodations within our budget. Trains, car rental, private transfers and tours all taken care of. All we had to do was show up and eat and drink. Even the latter came with Cathy's recommendations. I have already passed Cathy's business card over to friends planning on a similar adventure as I know they won't be disappointed.
Recommended
Highly recommended, great attention to details
By: WJR
Reviewed on: 19 Oct 2013
Cathy helped me plan this trip and all of my business trips with great attention to details. Everything went smoothly. Many of my trips are to obscure places that few tourists visit, Cathy has organized all of these trips so that nothing has been missed.
Recommended
Highly Recommended
By: Disneymom
Reviewed on: 02 Nov 2013
I have used Cathy to book vacations for me in the past and as always she doesn't disappoint. I wouldn't hesitate to book my next vacation with Cathy. Worry free.
Recommended
Highly recommend.
By: louise55
Reviewed on: 20 Nov 2013
We have used Cathy exclusively for over fifteen years now and have always been delighted with her responsiveness, insights, quality and service delivery.
Recommended
Confident, knowledgable, sensitive and cheerful - the best!
By: tvlgal
Reviewed on: 20 Nov 2013
Cathy is the epitome of professionalism in the travel industry. She handles my business travel requests with efficiency and a keen sense of balancing cost and expediency. When I am booking personal, holiday travel she makes me feel like I am her only client. Her suggestions and attention to detail seem suited specifically to me and my preferences. Every job is a job well done!
Recommended
Excellent attention to detail and follow-up
By: Leslie & Larry
Reviewed on: 22 Nov 2013
We have used the services of Cathy for over 25 years and have appreciated her personal care for the importance of us having a positive travel experience. She plans thoroughly and is diligent about making sure that we get the best value for our money. We have recommended her to friends who have been completely satisfied as well.
Recommended
Recommended
By: Joy Lyn
Reviewed on: 03 Dec 2013
Our trip is mentioned to Judy Powell and she relays the info the Kathy W. Kathy arranges the trips with the travel companies and sends the info to the travellers.
Recommended
Outstanding Tour.
By: Peter51
Reviewed on: 27 Oct 2014
Outstanding bus tour of Bavaria and surrounding areas. Thanks to Cathy for her recommendation and professional handling of all the details.
Recommended
Exemplary Travel Agent!
By: Dukester
Reviewed on: 21 Nov 2013
Cathy is an experienced agent that goes the extra mile for clients. Highly knowledgable and intuitive in her ability to judge your likes and needs, she makes sure you get the kind of travel experience you are looking for. Having arranged travel for us on a number of occasions (sometimes elaborate arrangements) we have recommended her to friends numerous times and look forward to seeing her again.
Recommended
Highly recommended
By: DH
Reviewed on: 21 Nov 2013
Cathy is a knowledgeable, courteous, and highly efficient travel agent. I have nothing but praise for her work with us. We will continue to use her services for the majority of our travel requirements.
Recommended
Cathy is a pleasure to deal with as a travel agent.
By: Wasaga John
Reviewed on: 21 Nov 2013
I have dealt with Cathy both in business and family travel. She is a joy to work with, very efficient, responsive and personable. I have no hesitation in recommending her as the person to deal with when you have travel in mind.
Recommended
Great Trip to Sandals Whitehose
By: Dennis34
Reviewed on: 17 Feb 2014
Cathy and my wife planned a great trip to Sandals Whitehouse and all went extremely well.  Would highly recommend Cathy to anyone else looking for assistance.
Recommended
Highly Reccomended
By: Bob
Reviewed on: 01 Dec 2013
Cathy was a great help in planning our trip this past summer and we will use her again in the future. Her experience and direction enabled us to have a great holiday matching our exact requirements. Even more so impressive is that we did this via email as we were coming from overseas. She made what could have been a long, tiring and indecisive planning process into a simple and easy to manage activity. Thank You!
Recommended
Very knowledgeable and helpful
By: Not provided
Reviewed on: 24 Nov 2013
Cathy was a pleasure to deal with. Very attentive and very efficient. Highly recommend.
Recommended
Highly Recommend
By: JLM
Reviewed on: 09 Dec 2013
Cathy provided us with exceptional service for our trip to Universal Studios from the moment we began planning until we arrived back home. Her recommendations for hotel, food etc. were spot on! she helped us stay within our budget, and ensured that the whole family was guaranteed a great time! For our next trip we will definitely be going back to Cathy!
Recommended
Highly recommended
By: Connell12
Reviewed on: 22 Nov 2013
I would highly recommend Cathy. She has booked 3 family trips down south and 2 trips to disney world for us. Each time we had a fantastic time and zero problems. Cathy always got us the perfect resort for our family. It was our first trip to disney and Cathy did an awesome job explaining how everything work there and booking great restaurants for the whole family. Cathy is now the only person we would trust to book are vacations with. Martin connell
Recommended
Highly recommended
By: Geraldine 1
Reviewed on: 20 Nov 2013
Our trip to New York was well planned. The flight was good and the hotel which was quite small was in a convenient location and was very comfortable. Overall it was a great trip thanks to Cathy.
Recommended
Highly recommend
By: Sarnia
Reviewed on: 21 Nov 2013
Cathy has always been extremely helpful. No matter what the request she makes certain that my needs are met. I trust Cathy to make sure everything is in order so I have no worries and completely enjoy the trip she has planned for me. Cathy is always enthusiastic and very professional . I would not book with anyone else!
Recommended
Highly recommend Cathy.
By: Linda JN
Reviewed on: 21 Nov 2013
Cathy has helped us a great deal with our vacation plans and bookings. She is highly knowledgeable, thorough, reliable and very caring. We can always trust her suggestions and her taking care of all our travel needs. We highly recommend Cathy to all our friends and family. She won't let you down. We really appreciate her hard work.
Recommended
Amazing travel agent!
By: Jan
Reviewed on: 24 Nov 2013
Cathy always has great ideas. She takes into account your budget and travel needs. She is very knowledgeable and personable. A great lady!
Recommended
Cathy saved our trip - no kidding
By: Jan
Reviewed on: 05 Dec 2013
When our cruise was abruptly cancelled in Naples, Italy - Cathy came to the rescue - sent us options, by text and phone, as to how we could continue our vacation - arranged flights and accommodation - we got to Barcelona and spent 4 wonderful days there. We have only great things to say about Cathy Wasserman and having a travel rep when on vacation far from home is the only way to go.
Recommended
Highly Recommended
By: wendy
Reviewed on: 09 Dec 2013
We have been seeing Cathy for our trips for several years now and have always found her to be informative, extremely helpful and always willing to go the extra mile for us. Everything she has arranged for us has always gone without a hitch and we have been extremely satisfied with everything.
Recommended
By: Chrissie
Reviewed on: 03 Jan 2014
We enjoyed the trip to Club Med, Turks and Caicos. There were many activities that were fun. The GO's were very helpful and skilled in their fields. Kathy, did a good job arranging the vacation, as she usually does. I am glad we had a direct flight because those people who did not, spent an extra 5 hours to get there. The weather was beautiful-much different than here.
Not Recommended
By: Not provided
Reviewed on: 11 Jan 2014
Cathy Wasserman did not book my recent trip. When I dropped by to book my trip, I was handed over to another agent.
Recommended
CUBA 2014
By: JF
Reviewed on: 10 Feb 2014
An awesome vacation with our young family, easy and stress free! Thanks Cathy.   :)
Recommended
Highly Recommended
By: Barb316
Reviewed on: 30 Jan 2014
Cathy Wassermann took the time to listen to our desires for a relaxing, all-inclusive holiday. She was perceptive of our needs and paired us with the perfect resort. The holiday was beyond what we had imagined, and was a blessing to us. She looked after every detail which allowed us to simply pack and go. We had "no worries"!! leading up to, and during our stay in Jamaica!! Can't wait to book again through Cathy!!
Recommended
Highly Recommend
By: maepearl
Reviewed on: 03 Feb 2014
Recommended
Highly recommended
By: Les
Reviewed on: 07 Feb 2014
Cathy has been looking after our travelling needs for over 25 years. She is meticulous when booking our trips. We know everything will be done perfectly. She always has our best interests  in mind and nothing is too much trouble. She finds great deals for us and keeps us in the loop. She knows where we have been and what kind of vacations we enjoy.  We have brought many many friends to book with her and they are all very pleased with her service.
Recommended
highly recommended
By: judyb
Reviewed on: 02 Feb 2014
As usual Cathy came through with flying colours.  there is no one else I would trust my vacation plans with.Cathy is wonderful and always goes the extra mile.
Recommended
yes would recommend
By: from Sue
Reviewed on: 19 Feb 2014
Recommended
Highly recommend!!
By: Baldy
Reviewed on: 20 Feb 2014
Have been using Cathy for many years now and have never been disappointed with her recommendations. Provides outstanding service and always 'connects the dots'. I have referred others to Cathy who would have the same opinion.
Recommended
Highly Recommended
By: Andy
Reviewed on: 24 Feb 2014
Cathy has been handling my business travel,  and most of my company's business travel, for many years.  She has consistently done an outstanding job for us.   She is quick and responsive,  suggests cost saving travel ideas,  knows the travel "likes and dislikes"  of me and our other travellers to create the best and most cost effective travel solution.  I would highly recommend Cathy to anyone.
Recommended
highly recommended
By: Chrissie
Reviewed on: 06 Mar 2014
Cathy did a great job organizing our trip to Florida.  Everything went off like clockwork.  She always is well organized and anticipates any problems so there is never any.  I would highly recommend her as a travel agent.
Recommended
Highly Recommended
By: Kat
Reviewed on: 06 Mar 2014
Cathy was a great help to my husband and I since we were going on our honeymoon. Cathy captured exactly where we wanted to go, which fit into our budget. She was extremely thorough and very knowledgeable. I would definitely go back to Cathy the next time I go on a trip!
Recommended
Great service
By: Diana
Reviewed on: 08 Mar 2014
Cathy was great at listening to what we wanted out of a vacation and had some good suggestions.  Our trip was fantastic, and just what we wanted.  Thanks Cathy!
Recommended
Highly Recommended
By: janarino
Reviewed on: 13 Mar 2014
Cathy has a wide knowledge of countries and resorts.  She will find you a wonderful vacation with your budget in mind.  She has suggested places in the Caribbean as well as Paris and Italy.  All have been wonderful!  Highly recommend her services!
Recommended
Awesome!!
By: Nancy
Reviewed on: 14 Mar 2014
Thank you Cathy for arranging my flight to my retreat in Costa Rica.  Everything went so smoothly.  It was perfect!  Much gratitude to you.  Nancy 
Recommended
Highly recommended
By: Wendy
Reviewed on: 16 Mar 2014
Cathy provided a prompt reply, lots of options and really seem to take care of us.  Her experience and knowledge let us know exactly what we could expect on our trip.  We have used Cathy's services for over 20 years!!
Recommended
Very Attentive to Needs
By: Montana
Reviewed on: 23 Mar 2014
Cathy was very helpful in meeting  the family's vacation needs i the Caribbean. Her recommendations were fantastic and allowed us to pursue our interest of snorkeling in some great spots.
Recommended
Costa Rica 40th
By: Ang
Reviewed on: 28 Mar 2014
We were very pleased with Cathy's service.  She was able to find us exactly what we were looking for.  This is our first time using her and I would recommend her for sure.  She is a very knowledgeable person in the travel industry.  Thx Cathy!
Recommended
Cathy has been very helpful in planning our holiday. Well done.
By: BDB
Reviewed on: 28 Mar 2014
Recommended
Recommended!
By: Saubleguy
Reviewed on: 31 Mar 2014
Second time we have used Cathy, great experience and lookin forward to our trip!
Recommended
Highly Recommended
By: Azella
Reviewed on: 08 Apr 2014
Couldn't ask for better. Everything went as planned. Trip arrangement and Insurance covered etc. As I live in Ottawa, communication was excellent between us, highly recommended. 
Recommended
Highly recommended
By: Ant
Reviewed on: 08 Apr 2014
Cathy has booked many of our cruises and always makes sure we are getting the best possible price before we make our final payment.She has a wonderful contact in South America that she works with and together they organize wonderful day trips or longer. Any changes we wish to make are never a problem or too much work. Cathy is always sensitive to what we are physically capable of doing and plans some physical items as well as some relaxing ones. Learning about a country and seeing more than just the big cities is always a priority for us and is included.This last cruise around South America and the tour of the Iguazu Falls was greatly enjoyed and allows us to cross one more item off of our bucket list.
Recommended
Highly Recommend, in fact I have recommended her to two friends that have been very happy.
By: KareenChurchville
Reviewed on: 08 Apr 2014
Cathy was recommended to me by a friend who has been happy with her services for years.  Our first trip to Britain after my retirement as a Teacher, was very complicated and required a great deal of knowledge to plan.  Cathy impressed us with her friendly efficiency and vast, up to the minute advice and knowledge.  When we decided to go to on a Caribbean holiday, she recommended a couple of perfect destinations for us and our friends who had some special needs.  We couldn't be happier with our choice!
Recommended
By: ennazus
Reviewed on: 29 Apr 2014
Cathy was so considerate and listened to our needs.  In her ever professional manner, she continuously kept us up to date with airline schedule changes.  Cathy is knowledgeable, shows a true passion and understanding of the travel industry and is a sheer pleasure to have as our travel agent!  Upon our return, I had an email from her hoping our trip went well!  I would not hesitate one moment to recommend Cathy to anyone thinking of traveling.
Recommended
By: Ev
Reviewed on: 29 May 2014
Great value for the money.  Excellent tour guide and well organized.  Lots of variety.  
Recommended
perfect as usual!
By: Sarnia
Reviewed on: 19 Aug 2014
Cathy, has always been exceptional with service and caring. My flights were perfectly arrange. thank you once again Cathy for being there for me.
Recommended
Excellent service
By: Care
Reviewed on: 19 Sep 2014
Everything was great. Cathy put extra effort into accommodating our requests and changes. And made sure we had the documentation we needed to make the trip seamless. She is very helpful and pleasant to deal with. We would highly recommend her.
Recommended
Beautiful Part of the World
By: Baldy
Reviewed on: 08 Sep 2014
Our Alaskan Cruise was wonderful. The weather co-operated for the most part and the service on the Pacific Princess was outstanding. Highly recommend taking this cruise. Thanks Cathy for helping us plan this vacation.
Recommended
Well organized smooth trip
By: Lin48
Reviewed on: 02 Oct 2014
The trip was very interesting with a wide variety of places to see and things to do. The organization was excellent. I enjoyed the Azamara Quest. The size of the ship made it easy to navigate and to meet up with the people we knew. The ship staff were attentive and the service was exemplary. The hotel in Athens was an excellent choice. Perfect location! The view from the pool was spectacular. I give this trip an A+.
Recommended
Trip to Scotland via Royal Scottish Tours
By: Mary
Reviewed on: 11 Oct 2014
The trip was as described and good value. The beds were comfortable and the food was good. The schedule each day was full and the scenery in Scotland is lovely. Enjoyed the boat cruise, and the Highlands the most. Menzies Hotel in Glasgow, poorly organized, bathroom smelled of urine, but location was good. Hotel should be replaced with a higher quality hotel. Flight went extremely well both ways. Would not want to arrive in a.m. again and have to cope until 2pm without any sleep. Would prefer the return home at night instead. Our tour guide was entertaining, knowledgeable and the only guy tour guide. His stops in the itinerary were fixed, but the scheduled times were at his discretion. Our group were all women, and out of 40 tourists, maybe 8 were men. Would have preferred more down time, to explore cities (like Inverness), rather than inhale lunch to visit yet another battlefield for 2 hours. We ate ice cream instead, burned out of the subject. Just my view!
Recommended
Consistently delightful, professional+thorough!
By: MJ
Reviewed on: 29 Oct 2014
We had a great travel experience, with seamless connections, and fulfilled hopes and expectations. Cathy facilitated a trip that suited us perfectly. Thank you! I would never have been able to navigate all the offerings without your assistance!
Recommended
Great vacation-would go again!
By: Chris
Reviewed on: 16 Dec 2014
The Club Med that we went to was excellent. We enjoyed a lot of different activities including tennis, trapeze, sailing and water activities. There was plenty to do and to eat. The food was superb-delicious and nutritious. There were always lots of friendly GO's on hand who were always willing to help. We really enjoyed the tennis instructions at Sandpiper, Florida.
Recommended
Outstanding Professional!
By: Dukester
Reviewed on: 09 Jan 2015
We've been working with Cathy for years, and her professional approach and recommendations have been spot on. We actively refer Cathy to anyone looking for a travel professional who is dedicated, insightful, and a great judge of exactly what turns your crank in travel. It would be difficult to find a better travel agent!
Recommended
Expert Friendly Service-accurate
By: Chris
Reviewed on: 12 Feb 2015
Our trip organized by Cathy, ran like clock-work. The transits were done by taxi and limousine that were on time and the drivers were friendly. The first driver stopped at a Walmart to let us pick up a few items on the way. The resort had staff that were extremely friendly and energetic. The food at the resort was the best we have had on a holiday. There were many activities that the family enjoyed and the GO's not only ran them but also instructed the guests in how to do them properly. Cathy has always organized our vacations and she has always done a great job.
Recommended
10 days in Paradise, Sandals Whitehouse
By: Dennis34
Reviewed on: 21 Feb 2015
What a trip! 10 days at Sandals Whitehouse and everything was wonderful. Well, maybe going from +25 degrees to -25 when we got home wasn't so great but the holiday and everything along with it sure was. We ended up in room 2305 corner 3rd floor balcony in the Dutch building overlooking the pool in one direction and the ocean in the other. This must be one of the best rooms in whole place. Service at Sandals and the food was great as well. Everyone, staff and other guests seem really friendly. It seems to be contagious. We rented a "cabana" for some of the days. $125/day but gives you shade and special service. They will bring you both lunch and dinner, cooler supplied with water, juice, beer and in our case champagne. Steps from the water and two dedicated beach loungers to go along with it as well. Good value from my perspective. So, thank you Cathy Wassermann for another great winter holiday. We will be calling you again this summer to plan next year's event. Dennis
Recommended
High Quality Service
By: Montana Connection
Reviewed on: 28 Mar 2015
Cathy's service was excellence. She followed through on every request and was detailed orientated. The whole process was extremely positive.
Recommended
AMA waterways Danube cruise
By: ChrisS
Reviewed on: 19 Apr 2015
Recently returned from a Prague to Budapest 7 days AMA waterways Danube River cruise and it was truly outstanding. The views, tours, service, food, itinerary and staff were all outstanding. I would highly recommend this program and intend to take another river cruise with a different itinerary as soon as possible.
Recommended
Top notch service, as always
By: Ryan
Reviewed on: 20 May 2015
Thanks to the Vision team for making our trip to Paris perfect!
Recommended
top dog service
By: sandy30
Reviewed on: 21 Jul 2015
smooth trip to N.B. well organized, considerate planning
Recommended
Terrific service and attention to detail
By: D@S
Reviewed on: 15 Oct 2016
Every detail was in place....once again. We enjoyed our trip to Quebec very much and whale watching was superb!!!
Recommended
Excellent service.
By: Chris
Reviewed on: 16 Nov 2016
Well organized, went very smoothly thanks to Cathy's expertise.
Recommended
efficient professional service
By: sandy
Reviewed on: 28 Nov 2016
We fly often and use Cathy and this time her co-worker Rick. Always great service.
Recommended
Excursion to Africa
By: sandy 13
Reviewed on: 19 Oct 2015
Our trip to Netherlands followed by Kenya and S. Africa went very smoothly. The only glitch was waiting 10 hours on our return trip to Amsterdam when a plane was late and had electrical problems. We probably should have arrived late the evening before and caught the early morning flight home on KLM. Any time delay was deadly for us after an 11 hour flight from S. Africa. We are thrilled with Cathy's expert friendly service and her attention to detail. She is extremely thorough and always remembers to double check details and changes that are made to the itinerary. Cathy is a treat to work with in planning any of our myriad of vacations....short or long. We highly recommend her expertise.
Recommended
Viking Star Shines
By: Lindy55
Reviewed on: 12 Oct 2015
Viking's new ocean cruise ship, Viking Star, proved to be as good as I hoped it would be. It caters for an older demographic, vast majority of the guests were over 55 and there were no casinos or climbing walls to be seen, which is exactly what we wanted. Staff were extremely helpful and friendly. Plenty of meal choices in a relaxed casual setting, food was excellent, with beer and wine complimentary with lunch and dinner, wine and alcohol were also permitted to be brought on board. Each port had a complimentary shore excursion, we did a couple of these but also paid for several excursions, most of them were good value for money although a couple were not worth the extra. Every room has a balcony and with only 930 guests it is a good size ship. I would definitely recommend Viking for the more mature traveler.
Recommended
Consistently great advice
By: Chrissie
Reviewed on: 29 Feb 2016
All our vacations planned by Cathy have been flawlessly organized. Her attention to detail is remarkable.
Recommended
Cathy is the best!!!
By: Julie
Reviewed on: 19 Jun 2016
I could not say enough about Cathy Wassermann and her expert travel planning skills. Cathy has been planning my trips for 20 years now and I would not EVER think of having anyone else plan my vacations. Cathy's travel knowledge, experience, compassion, her big heart, and devotion to her craft have guided me to an amazing travel experience every time she plans an adventure for me and my family. I moved from Georgetown, ON to British Columbia 7 years ago, and still call Cathy to plan every detail of my travel as I know that if I leave it in Cathy's hands, I will have the trip of a lifetime...EVERYTIME!
Recommended
Great hotels and service--Insight was very good.
By: Joe
Reviewed on: 02 May 2016
-A very enjoyable trip - Very well organized. -Very good service from Insight---will travel with the again. -Hotels were largely very good---with the exception of the one in Puno.
Recommended
What a marvellous experience
By: Hotsy
Reviewed on: 03 Jun 2016
Our trip to the Galapagos and Ecuador was a wonderful experience. Things went as planned with a few great additional trips. The animals were amazing as was the scenery. We learnt so much the day we were at the equator. Did you know they always have 12 hours of daylight and it is always 6 to 6, no summer long daylight evening hours. Our guides on both boats were very knowledgeable. Carlos, who works with Luis was a wonderful companion and guide. On our days with Carlos we had meals at some very Ecuadorian places, which is what we love. A trip of a lifetime but also not for the late sleeper or unfit person, lots of early mornings, hiking and snorkeling.
Recommended
Expert friendly service and completely trustworthy.
By: Sunshine
Reviewed on: 29 Sep 2016
Cathy is the only person I trust to handle my travel plans. I am never disappointed and know if I need her from the far corners of the earth to solve a problem ,Cathy is there for me. I have had many trips booked by Cathy and know regardless of the request I will be happy with the outcome.
Working with Cathy Wassermann, you will have access to:
- An experienced travel guide whom you can rely on before, during, and after the trip
- Exclusive luxury resorts and properties
- Once in a lifetime experiences
Explore with the Best
Virtuoso Advisors are constantly pushing the boundaries in unique travel experiences.
Alliance programs are unique tailored experiences exclusive to travelers working with Virtuoso Travel Advisors.
learn more
Saint Lucia
Mexico
Costa Rica
Peru
Indonesia