Travel Specialties
Interests
Beach & Sun
Culture, History & Arts
Spa Vacations
Escorted Tours
Destinations
United States - All
United Kingdom
France
Italy
Mexico
Selling Travel Since
2014
My Background
In 2014 I decided to turn my passion for travel into a career. I believe the world has an infinite number of experiences available to enrich one's story. Every place we travel has the potential to teach you something, to expose your eyes to something you couldn't have imagined or experienced by reading in a book.
My passion is to help you create your next chapter...
Places I Have Traveled
Reviews and Recommendations for Tara Nielsen-Rise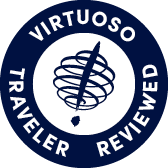 Virtuoso Verified Traveler
All reviews are from confirmed guests sharing exclusive insights
Sort reviews by
Recommended
Amazing!
By: mchristensen
Reviewed on: 17 Sep 2015
This worked out perfect! We planned a coastal drive in California and Tara helped set up the flights and the car. I had been in contact with a few other people but she was the first one to respond and knocked it out of the park. I have no doubts that I will be planning my next trip with Tara!!!
Recommended
Top Notch Agent
By: Sacks
Reviewed on: 09 Oct 2015
My trip was exceptional and very pleased with Tara. When Delta had problems and I was unable to fly out she made sure she got me set up the next morning on a flight and that I wasn't stuck in middle seats. I truly appreciated the extra help since Delta was not working with me on it. I can't wait to book with Tara again she is definitely a valuable agent for your organization. This was my first time ever working with T&T.
Recommended
Great
By: Grinny
Reviewed on: 02 Nov 2015
Everything was perfect thanks for setting up the travel.
Recommended
Thorough and profesional
By: Richard 75
Reviewed on: 02 Nov 2015
The hotel and the arranged transportation went off without any problems, for which I am grateful. I was disapointed that Avanti tours couldn't arrange my whole trip, especially the NFL game and my side trips. I had to do it myself. The trip was great and we enjoyed London, Port Issac, Highclare castle, and the NFL game.
Recommended
Great service
By: Happy Campers
Reviewed on: 14 Nov 2015
We appreciated Tara's friendly demeanor and helpfulness. Her fees were worth every penny, as working with her helped alleviate a lot of the stress of traveling with two kids!
Recommended
Very helpful at providing options
By: WS123
Reviewed on: 06 Jan 2016
Tara did a great job looking at flight options for our family of 4 to Amsterdam. We ended up calling a week and half before our departure needing to see what options there were to go sooner due to a death in the family. She quickly found an option that allowed my husband to attend the funeral. Thanks!
Recommended
Trip was great
By: Liz
Reviewed on: 01 Mar 2016
Enjoyed the trip very much. Airline great, hotels were acceptable, except for a couple that were borderline. Especially enjoyed the Fayrefield House in Robe and Crown Plaza in Canberra. Tours were good, but would have preferred that they not all be so early in the day, or the one so late at night returning to the hotel. The train ride from Canberra to Sydney was very good, and along the way saw lots of beautiful country side, farms and animals. The city of Sydney was way too big and busy for my liking, but we survived. The Menzie's hotel was acceptable, but if going back would probably not request that hotel, rooms were very small as well as the bathroom. All the ground transportation was good, and prompt for pickup. Disappointed that we did not see a Kangaroo close enough to get a picture, except in an animal park. The city of Adelaide and Canberra were probably our favorite.
Recommended
Wonderful Experience!
By: TLS
Reviewed on: 07 Mar 2016
We had a great vacation Tara! Everything could not have gone smoother with our flights and the weather was perfect. The Xcaret was a lot of fun and very pretty. The room was comfortable and clean. Everyone at the hotel including Katlin and George with Olympus Tours were very friendly and helpful. The service we received both from you, Olympus Tours and the hotel staff was excellent. The Chichen Itza tour we went on was fascinating. Our guide Carlos was very knowledgeable and passionate about the Mayan culture. We are looking forward to returning to the region again sometime and will consider going to Merida again as we really enjoy the historical aspects. Thank you so much for a wonderful experience and it was so reassuring knowing that we had someone to contact if we ran into any trouble. We will definitely be in touch for any future travel.
Recommended
Great service
By: JMBL
Reviewed on: 15 Mar 2016
Excellent customer service; great value.
Recommended
Very Helpful
By: Glenn
Reviewed on: 08 Apr 2016
Trip was well planned and everything went as anticipated. Hotel was good as well as the rental car company used.
Recommended
Very Helpful
By: thankful100
Reviewed on: 13 Apr 2016
I had to get Tara to book a ticket for my wife to accompany me on a business trip and was told to get hers first, since mine had to be booked with a different office. Tara set her up with a window seat for each leg of the trip, telling me it would be easier then for me to get a seat assignment next to her. I then booked my ticket no more than 30 minutes later and was able to get the seat next to her on 3 of the 4 legs of the trip. Unfortunately that one the airline, in that short time, had decided that they would only allow seat assignments one hour prior to boarding. I am sure if she had not done what she did I would have had a lot more than just the one time I could not sit with my wife. Very professional and knowledgeable and a great pleasure to work with.
Recommended
Great 30 year Anniversary trip!
By: ChristyK
Reviewed on: 24 May 2016
Tara helped us plan our Vegas 30 year anniversary trip and it was fantastic! I normally plan all this myself, but she did everything for me and it helped me focus on just having fun! Highly recommend her and the wealth or knowledge she has on the rates and options for your special trip! Thank you again Tara!!
Recommended
Wonderful trip
By: JoAnn
Reviewed on: 09 Jun 2016
Our trip to Ireland was fantastic. Everything we wanted to see, we saw...& then some!! It was wonderful being picked up at the airport after the long flight. Having the hop on/hop off bus tickets for two days was perfect. We saw a lot of Dublin & were able to get around with no problems. We couldn't have been happier with our driver who was very flexible when we wanted to stop at different places & took us to some sights that we hadn't thought of. He knew how to avoid the bus crowds and gave us great recommendations on where to eat and shop. Riding in a van gave us an excellent view of the countryside and we didn't have to worry about where we were going or how to navigate the narrow roads - - Our driver took care of it all. Tara Nielsen-Rise planned everything perfectly & kept to our budget - - we were thrilled with the hotel rooms (5-Star), their locations, and delicious Continental breakfasts that were like feasts, vouchers to cover tours, flights, etc. Great job, Tara!!!
Recommended
Tara - a Consummate Professional
By: Wise4315
Reviewed on: 18 Jun 2016
Tara is a consummate professional with a gift of high attention to detail combined with an exquisite personal touch. She played a major role in fulfilling a lifelong dream to visit the exact site where my father came ashore on Omaha Beach 0700 on June 6, 1944 (D-Day). Tara always listened intently to my desires in planning, with her questions guiding me to refine a trip equally enjoyable for my wife. From September 2015 until standing on EASY RED beach on June 6, 2016 she shaped a wonderful trip. An example of Tara's active listening skills was my desire to have a highly qualified military historian providing the tour the Normandy beach heads. Expectations were exceeded by having a guide possessing a doctorate in history (Colin Taylor, PhD, Objective D-Day tours).The result of our combined effort produced a personal lifelong desire for me to honor my father and loving memories for both my wife and I to celebrate our 40th wedding anniversary.
Recommended
birthday trip to Dallas
By: frannie
Reviewed on: 20 Oct 2017
she was very awesome to work with for my trip. very polite and patiences
Recommended
Tara is wonderful
By: Dandees
Reviewed on: 28 Oct 2017
Tara is very professional. Very sweet. I would highly recommend her.
Recommended
Australia
By: Pjloma
Reviewed on: 20 Nov 2017
Tara was great, very detail oriented. She researched anything she didn't know.
Recommended
Travel Planning Made Easy
By: HCA52969
Reviewed on: 28 Jun 2016
I had happened to win a gift card to Travel and Transport from my undergraduate university. I was a groomsman for my best friend's wedding and decided to put it to use to help cover my round trip airfare. Long story short, I could not be more impressed with the professionalism, courteousness, and quality service exhibited by Travel and Transport, and in particular, Tara. Upon calling them to figure out how to redeem the gift card, Tara bent over backwards to put my on my preferred airline and on a cost-effective set of flights. I had forgotten to give her my loyalty membership initially; upon calling her back, she gladly accepted it and promptly sent me my flight info. Everything went wonderfully and I could not be happier with the service I received.
Recommended
Very professional and friendly service
By: Sandman
Reviewed on: 05 Jul 2016
Our experience was great.. Tara was very helpful no matter what the questions were. I am sure we will be using T&T again.
Recommended
expert awesome service
By: bonbon
Reviewed on: 03 Aug 2016
everything was expertly handled from transportation to hotel to cruise. would recommend her for upcoming travel. job well done
Recommended
Two great trips with Virtuouso/Travel & Transport this year
By: John & Koco
Reviewed on: 08 Oct 2016
Tara booked two fabulous trips for us this year. She recommended Secrets Maroma and she hit it right on for us! All the little details were taken care of, went without a hitch and we could not be more pleased. Then she set us up for a trip to Vancouver, Washington with rooms at the fabulous downtown Hilton, flights, rental cars....we only had to show up to enjoy it! She was able to work within our budget and seemed to instinctively know just what would work for us! Great service, reasonably priced.
Recommended
Tara is terrific
By: Oz Visit
Reviewed on: 28 Feb 2017
Tara listened carefully, met all my hopes and expectations, and, was efficient and effective. Added to that, she was charming. You are lucky to find her.
Not Recommended
Travel
By: Customer
Reviewed on: 27 Mar 2017
Unsatisfactory and painful.
Recommended
Professional, goes above and beyond to create dreams!
By: KocoinIowa
Reviewed on: 28 Mar 2017
Tara is exceptionally easy to work with. She is efficient, listens well to what the purpose of the trip is and how we want to spend it. She has assisted us on a number of different vacations now and I wouldn't work with anyone else!! Everything she has ever lined up for us has worked like clock work, no surprises, everything perfect!! She does it all from the airline, hotel, and transportation and all within the budget I provide. She is a gem and anyone using her services will be pleased. I don't typically tip a travel agent, but she more than deserves one!
Recommended
Recent Trip
By: MJ
Reviewed on: 31 Mar 2017
Tara took some vague ideas of mine and turned them into a fantastic, truly memorable vacation that worked like clockwork!
Recommended
Hawaii
By: Brad
Reviewed on: 03 Apr 2017
Tara was very helpful planning the trip and solving problems that arose
Recommended
A great experience with T/T and Tara
By: Dennis K
Reviewed on: 14 Apr 2017
Tara is very very helpful. She is knowledgeble and patient.
Recommended
Disney World trip
By: Carol
Reviewed on: 01 Jun 2017
She gave us great tips on places to eat, found a place to stay on our budget. The rides she suggested were great. Appreciated her help and would book with her again 😋😋😳❤️
Recommended
Trip planning
By: Nik
Reviewed on: 07 May 2017
She was great to work with.
Recommended
Disney
By: Disneymouse
Reviewed on: 21 May 2017
Very easy! No problems! Had a great time!
Recommended
Jake in L.A.
By: Jake
Reviewed on: 05 Jun 2017
Very good. Very helpful.
Recommended
just awesome
By: Correa
Reviewed on: 16 Jul 2017
Took everything into consideration. Helped plan my trip within a week. Wow!!!
Recommended
Expert assistance with complicated itinerary
By: sakartvelo dave
Reviewed on: 10 Jul 2017
Tara was a fantastic help with our complicated itinerary. Our under age daughter had to travel overseas with some friends and family, and Tara made sure she had all the matching flights as well as inserting notes in her record locator to facilitate her check-in procedures. We were very pleased with the high degree of attention and detail she exhibited.
Recommended
helpful
By: Laura
Reviewed on: 21 Jul 2017
Tara helped us plan our cruise and she was very helpful. It was our first cruise experience so I had a lot of questions that she was always happy to answer or find the answer if necessary. I would definitely use her again for any trip planning.
Recommended
Great Advisor
By: Sunshine
Reviewed on: 17 Jul 2017
She was great. Very efficient and helpful. She answered all questions we had. Didn't matter what it was. When we had changes, she was able to do them with no problem.. She is a very friendly person. This is the second trip in as many years that she has helped us with. Will definitely call her again for our trips.
Recommended
Helpful
By: Kelly
Reviewed on: 22 Jul 2017
She was very help and always did her best to find the things we wanted in a trip, and at the lowest price. She was always on target with checking back with us at certain points before the trip, and preparing us. She even checked with us after we got home to see how we liked the trip!
Recommended
Ireland golf adventure
By: Bosshog
Reviewed on: 28 Jul 2017
Very helpful, made good plane connections both to Ireland and back from Ireland. Kept me informed of any time changes that occurred between booking and actual flight.
Recommended
Very appreciative of Tara Nielsen-Rise
By: Kim OConnor
Reviewed on: 27 Aug 2017
This is not the first experience we've had working with Tara. We have used her fine services several times now and couldn't be happier! Tara listens and seems to find just the right places to stay and makes all the arrangements for us. She is worth way more than the minor fee she collects! I hope she has a long career with Virtuoso and Travel and Transport so we can continue to work together! She puts a fresh face on customer service!!
Recommended
Very satisfied
By: Cesar
Reviewed on: 10 Aug 2017
Tara was a great person to work with. She made everything so simple. I will definitely be going back to her for my next trip
Recommended
New york
By: Fat Bob
Reviewed on: 12 Aug 2017
Very nice, very knowledgeable. Did a great job.
Recommended
Tara Nielsen-Rise
By: Juliette
Reviewed on: 18 Aug 2017
Fabulous! I very highly recommend her!
Recommended
Tara made our dreams come true...
By: Hamilton Disneyland Vacation
Reviewed on: 10 Sep 2017
Tara was there every step of the way I have no stress and planning because she took that on herself to make sure that we have the most magical vacation. My husband and I have been together in the seven years never been on vacation because we were unable to afford it. I was able to win a trip from my job though and they gave the money to Tara's company. I thank God that is my company chose to set the trip up for me and I'm so glad that I randomly chose Tara! Tara is an absolute asset to the company I had a medical emergency two days before we were leaving and I called her in tears and she calmed me down. Luckily the trip didn't have to be changed or canceled but she made me feel like everything was going to be OK and we were able to go on our trip and it was absolutely magical. My husband and I fell in love all over again and we were able to celebrate our little girls 5th birthday in Disneyland!! There is absolutely no words to express my absolute gratitude to Tara and her company!!
Recommended
Sara Moose
By: Travel Expert
Reviewed on: 09 Oct 2017
Absolutely wonderful. She is so responsive and makes changes quickly. I have used her five times now and it is always a great flight.
Recommended
Amazing
By: Bn
Reviewed on: 14 Jan 2018
Great she answer all my question was very helpful . Thanks to her we were able to go home for the holidays . We are thankful we found her
Recommended
Very well done
By: Chad G
Reviewed on: 05 Aug 2018
She has some great suggestions and has never let us down. My wife and I call Tara everytime we plan a vacation.
Recommended
Europe trip
By: Wendy
Reviewed on: 13 Aug 2018
Tara was very responsive to every question.
Recommended
Las Vegas
By: Timma
Reviewed on: 05 Aug 2018
Tara was wonderful to work with. She understood what we wanted, and made it happen, from the hotel that had the features we needed, to transportation.
Recommended
Amazing
By: Chan
Reviewed on: 12 Aug 2018
We would loved everything about our trip to Hawaii. She made everything so easy for us to follow and it made for a very relaxing trip. I would 100% work with Tara for our next vacation.
Recommended
Great Northern CA vacation
By: kpeters
Reviewed on: 12 Aug 2018
Tara helped my wife and I plan an anniversary trip to Northern California, including Yosemite, Napa Valley, and Redwood Forrest. Tara always responded promptly to my correspondence. She had helpful suggestions about where to go on the trip, having recently traveled to the area herself. Tara also had good advice for changes to our flights, when the weather was affecting flights on the way there.
Recommended
Paris Honeymoon
By: Jacob
Reviewed on: 07 Aug 2018
Tara had great suggestions, was friendly and helpful, and did an all-around great job helping my wife and I plan our honeymoon!
Recommended
Great experience for travel support
By: Bear
Reviewed on: 12 Aug 2018
She has great manner and speed to help customer. Thanks to her!!
Recommended
Punta Cana
By: crutch
Reviewed on: 06 Aug 2018
Tara is the best and most professional travel agent I have ever worked with. She was quick to reply, gave a lot of options, understood our wants and needs and made proper recommendations from those. She was quick to add a night and change a room with out any fuss. She even gave us a heads up prior to our trip that the beach had a problem with seaweed. We did not care about that but greatly appreciate her letting us know ahead of time. An absolute pleasure to work with. I would recommend anyone to her.
Recommended
Granddaughter Trip
By: Lisa
Reviewed on: 13 Aug 2018
Tara was great. Pleasure working with her. She was very helpful was very timely getting info and returning calls. Would use her for travel reservations in the future.
Recommended
Excellend service!
By: Mitch Morehouse
Reviewed on: 20 Aug 2018
Tara was great to work with, and went above and beyond. We had a problem with the US postal service, where I didn't receive my travel documents, and she immediately overnighted them to make sure I had what I needed for the trip. I would definitely recommend Tara!
Not Recommended
Review of Tara
By: Saddlesore
Reviewed on: 04 Sep 2018
Hard to reach by phone and not helpful.
Recommended
Maui Hawaii vacation
By: pokey
Reviewed on: 30 Oct 2018
Wonderful! She was very knowledgeable and spot on with her assessment of the resort and area we were staying in Maui! Very safe, clean and gorgeous! The kids had a blast with their own freedom to explore! Mom and Dad were very comfortable allowing them their space so we could enjoy some of our own! Tara, had everything mapped out, planned, and we had paid for pretty much everything before we left which helped to make it feel more inclusive and kids had lots to look forward too. She was so thorough I barely had to lift a finger!
Recommended
Tara is Amazing!
By: Sara
Reviewed on: 02 Nov 2018
We loved working with Tara throughout the planning process, as well as during our trip. She was quick to respond if we had any questions and took care of all of our needs throughout our vacation so that we could simply relax and have a blast!
Recommended
Valentin Imperial Maya
By: Cindy
Reviewed on: 27 Oct 2018
Tara is Amazing! She's the most attentive, kind, and thoughtful agent we could've asked for! We've already recommended her to other family and friends!
Recommended
Branson
By: Noreen
Reviewed on: 06 Nov 2018
Great I found her a help to everybody. She knew what to do and seemed to enjoy herself.
Recommended
Immanuel Explorers Trip to Branson
By: Junior
Reviewed on: 07 Nov 2018
She was so efficient and kept everything going as it was supposed to go.
Recommended
Hawaii Vacation
By: Jim
Reviewed on: 27 Nov 2018
Tara did an excellent job in arranging the details of our trip. She made our trip go very smoothly.
Recommended
England Trip
By: Joe Reed
Reviewed on: 14 Dec 2018
Extremely helpful, we needed to make changes to the trip and Tara was a great help with making the changes and getting back to me with confirmation of all of the details making our trip a true success and one we will never forget.
Recommended
great experience
By: maj
Reviewed on: 22 Dec 2018
Tara gave us tips on area amenities that were very helpful once we arrived. Saved us much time.
Recommended
Chicago
By: larson5@email.arizona.edu
Reviewed on: 18 Feb 2019
Hey Tara, I had a blast in Chicago, thank you so much for your help and making very easy. I will be in contact soon for future trips. God Bless
Recommended
New Zealand tickets
By: Tire Guy
Reviewed on: 04 Mar 2019
Tara helped me with tickets to New Zealand without a lot of notice, got me great times on my flight and at a great price.
Recommended
Magical service!
By: Matt
Reviewed on: 01 Apr 2019
Tara was great to work with! What started out as an email to a college friend that works at T&T got us referred to Tara. Tara's vast Disney experience was very important for us rookies. She gave us some great tips on how to use the dining plan, plan our FastPasses and get the most out of our days at Disney World. I will not hesitate at all to contact Tara for our next trip we plan. Thank you!!
Recommended
Hawaian Trip
By: TLM
Reviewed on: 09 Apr 2019
Excellent Knowledgeable
Recommended
Vegas trip
By: Sassy
Reviewed on: 19 Apr 2019
Excellent . She always does it right for us
Recommended
SF Dallas trip
By: Jim Janning
Reviewed on: 29 Apr 2019
Tara did an excellent job with a very difficult set of travel reservations involving four different cities, three different airlines, and three different combinations of flyers. We greatly appreciate her work on this.
Recommended
Best trip ever
By: Jeanette
Reviewed on: 09 May 2019
I worked with Tara to plan a trip to Jamaica for my daughter and her boy friend. Tara made the process easy and fun. She gave me many wonderful suggestions on how I could make their trip more memorable. They had the time of their lives. They loved Jamaica and said it was the "best trip ever"! Thank you, Tara, for making this a trip they will never forget.
Working with Tara Nielsen-Rise, you will have access to:
- An experienced travel guide whom you can rely on before, during, and after the trip
- Exclusive luxury resorts and properties
- Once in a lifetime experiences
Explore with the Best
Virtuoso Advisors are constantly pushing the boundaries in unique travel experiences.
Alliance programs are unique tailored experiences exclusive to travelers working with Virtuoso Travel Advisors.
learn more
United States - All
United Kingdom
France
Italy
Mexico