Travel Specialties
Interests
Adventure
Food & Wine
Escorted Tours
Independent Tours
River Cruising
Destinations
United States - All
France
Italy
Selling Travel Since
1995
My Background
For me, travel has always been about family and friends.
In the over 20 years of being a travel advisor the most satisfying trips to plan are multigenerational ones that help families stay connected.
My favorite trip with my son was an Alaska cruise on an expedition ship. With my daughter, it was a trip to Italy when she was in middle school.
It's harder to pick a favorite trip with my husband because we have had so many great ones. Peru was the most surprising destination and climbing Huayna Picchu was the highlight.
I affectionately refer to my husband as a wino and hoarder. The trips where we meet winemakers, talk about and drink great wine are always special. Add in great food, and it's no wonder why we enjoy Europe and especially river cruising so much.
Because I'm a Kansas girl, I've never met a beach I didn't love. Hawaii is special and has been the destination for many trips. I can't wait to share it with my granddaughter!
Places I Have Traveled
Contact Info
Phone
Primary
+1 203-805-4517
Fax
+1 203-596-7390
Toll Free
+1 800-322-9481
Addresses
Primary
2310 April Dr
Jamison, Pennsylvania 18929-1266
United States
Reviews and Recommendations for Becky Sullivan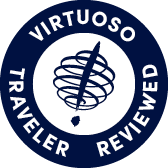 Virtuoso Verified Traveler
All reviews are from confirmed guests sharing exclusive insights
Sort reviews by
Recommended
Highly Recommended
By: Nancy & Steve
Reviewed on: 11 Jun 2013
Becky did a great job of identifying our preferences and expectations to make sure we had a great travel experience. Her attention to detail was most appreciated. We had a fantastic time and will use Becky again. We highly recommend Becky.
Recommended
Highly recommend
By: Fafie
Reviewed on: 30 May 2013
Becky was very helpful and knowledgable in the process of planning for the trip. She was easy to reach and always knew what was going on with our trip. She set up private tours and experiences for our small group which were all especially interesting and fun. I really liked the gourmet walking tour in Barcelona. What an experience! Her recommendations for hotels and activities were right on the money for our likes and she had never met us before the trip.
Recommended
Highly recommended
By: M.L. 65
Reviewed on: 10 Jun 2013
Becky was so helpful and professional in planning our Alaskan trip and coordinating it with our friends in another city. She answered our questions with aplomb and when she did not know the answers, she tracked them down for us. We were very pleased with our cabin accommodations and she gave us good advice concerning dinner options and extra tours that we booked while we were in port. If I wish to book another cruise in the future, I will not hesitate to call Becky again.
Recommended
Highly Recommend
By: pilotsmom
Reviewed on: 30 Apr 2013
Becky has been my travel agent for at least 12 years. She is always extremely professional and has never steered me wrong. I always know that any trip she recommends will be great.
Recommended
The best!!
By: Dana B
Reviewed on: 24 Oct 2013
Everything was perfect, and we had a wonderful time! Exceeded our expectations!!! Becky is the only agent I would ever use!
Recommended
Highly Recommended
By: Skip
Reviewed on: 08 Nov 2013
Becky is the best. She takes care of all details, included extras she doesn't get paid for. I will never use another travel agent as long as she and Great Getaways are in business.
Recommended
By: maury B
Reviewed on: 07 Nov 2013
I have used Becky as a travel consultant on many tours and she always places in the center of the town and close to all that is necessary to see. I do not travel anywhere without having her imput on or travel plans. She knows the hotels and the trains necessary to get around any new place we travel. I would highly recommend her as she is excellent.
Recommended
Highly Recommended
By: Jeannine
Reviewed on: 12 Nov 2013
Becky is always very helpful. She knows the areas that I want to go and gives me practical ideas about how to go and what to do when I get there. She recommends great trips and gives me ideas that are extremely helpful. She also lets me know when I should go to another source for something more cost effective. She's wonderful!
Recommended
By: Elsue
Reviewed on: 19 Nov 2013
Trip was fabulous. Everything was planned and orchestrated perfectly. We have used Becky for all our big trips over the past few years and haven't had a single issue. Phone calls are always returned in a timely manner. Packets always include all the information you would ever need plus some. Thanks Becky for a wonderful vacation.
Recommended
Highly recommend
By: Linda5
Reviewed on: 03 Feb 2014
We highly recommend Becky Sullivan for her help in arranging our Viking River Cruises Magnificent Mekong trip. All details were handled in an expert manner. We have used Becky's services for several other trips and thank her for her expertise, attention to detail, and excellent assistance!
Recommended
She is great! Highly recommend
By: Not provided
Reviewed on: 07 Feb 2014
Recommended
Highly recommend
By: Janise
Reviewed on: 21 Mar 2014
Becky has helped our family plan vacations overseas and in the US for the past 15 years.  She is always helpful in researching information for us and she has never steered us wrong yet.  We have enjoyed multiple trips abroad  ... for example...England, France, Germany, Switzerland, Mexico, Italy, Greece, Spain and  the city of Prague and then to Thailand and S. Korea just this past January for my daughter and I.  She helps with airline ideas, hotels and tour packages.  I would strongly suggest friends call her regarding any travel plans for the future.
Recommended
Becky is the best!
By: Jaylynn223
Reviewed on: 23 Mar 2014
Becky has been my travel agent for many years.  She has a world of experience and brings it to every trip she books no matter how big or small.  She is professional, thoughtful and also just a really nice person.  Whether you are booking an international trip, a cruise or  a destination trip she will provide excellent advice and get you what you need to make your trip sucessful.  She is the best!
Recommended
Very Good Travel Planner
By: Julie77
Reviewed on: 03 Apr 2014
I have worked with Becky on several occasions, and each time it resulted in a wonderful trip.  She is very pleasant and knowledgeable.  She also makes sure that we have all documentation ready to go and doesn't let anything slip through the cracks.  Thumbs up!
Recommended
highly recommended
By: loJ
Reviewed on: 03 Apr 2014
We had a wonderful time with no glitches or problems. Each part of our stay was well executed and thought out.
Recommended
By: Not provided
Reviewed on: 06 Jun 2014
Becky has done a very thorough job on this trip and on my upcoming trip.  She is very easy to work with and very pleasant. 
Recommended
Highly Recommend
By: Laura
Reviewed on: 26 Jun 2014
Recommended
She's Great!
By: spinman
Reviewed on: 26 Jun 2014
We have booked several trips with Becky--land,sea,air--and they've all lived up to expectations.  Her suggestions, such as accommodations and activities were good.  We plan to use her services in the future. 
Recommended
Highly Recommend
By: Ty
Reviewed on: 26 Jun 2014
Miss Becky was awesome!  She eased all my anxieties with traveling out of the country for the first time.  She also recommended a great honeymoon destination and resort!  She was easily accessible when I had questions!  I would recommend her to everyone.
Recommended
Took care of everything!
By: KBirchfield
Reviewed on: 26 Sep 2014
Planning a wedding is stressful, so going on a honeymoon to unwind was needed, but who had time to plan a vacation while planning a huge party for 250 people? That's where Becky came in. We didn't have to worry about anything during the planning process. She helped us plan everything. The process of planning the trip was easy and seamless, which we needed and really appreciated. The itinerary and timing of the trip ended up being perfect and the accommodations were lovely. Thanks for everything Becky!
Recommended
It was EXPERT, FRIENDLY service.
By: Jeannine
Reviewed on: 04 Oct 2014
Becky helped me select a trip that was right for me and she arranged everything in just the right way. She worked with my sister who was also going on the trip and helped her with her flight when she saw that the time change was going to make it difficult for Michele. Becky had not originally handled Michele's flight. I had done that along with my own. Becky didn't need to do this but jumped in and got Michele's flight change at no extra charge from American Airlines. Becky is a complete pleasure to work with and I'll continue to use her on all major trips. It's been wonderful working with her.
Recommended
Wonderful travel agent
By: ML 66
Reviewed on: 27 Oct 2014
Becky is so helpful and thorough in her planning. She is a good listener and offers great suggestions. Having been a travel agent myself at one time, I know what is needed to be successful in the industry.
Recommended
Had a great time....
By: Judy
Reviewed on: 13 Feb 2015
Saw manatees - which was the purpose of the trip. The Day safari was great fun in spite of the torrential rains that started the day. All arrangements were perfect. I have recommended Becky to a friend...and she was most pleased. Will recommend her to any and all who ask about a travel agent. God willing if I get to take another trip, Becky will be the first person I call. God bless. Judy
Recommended
Trip of a Lifetime
By: Mike
Reviewed on: 03 Apr 2015
Much more than I expected! It was one of the best adventures I have ever been on. Lindblad is "top drawer" on all aspects of guest satisfaction. I could not find one thing to complain about other than a few early morning wake-ups (that were necessary to stay on schedule). I would recommend this trip to anyone!
Recommended
Becky does great work
By: LouK
Reviewed on: 08 May 2015
Becky went above and beyond setting up our cruise and making sure we had everything we needed.
Recommended
Alps/Dolomites Tauck Tour Spring 2015
By: Kris
Reviewed on: 30 Jun 2015
Becky is a wonderful travel agent! She helped me find just the right tour since I had never traveled alone before and I had never been to Europe. Becky helped me secure flights home when the original flights were cancelled and she was calm and professional even though I was a bit frazzled. I look forward to booking many more trips with her!
Recommended
Happy Travelers
By: Sue24
Reviewed on: 19 Jul 2015
Wonderful trip. All flights on time😊
Recommended
Windstar cruise
By: janise
Reviewed on: 31 Jul 2015
Our family enjoyed the cruise and the staff was very helpful and cheerful. The ship's rooms were very nice and bathroom and closet were larger than normal compared to a bigger ship. The size of ship and guests was very nice as well. I would suggest a cruise with them again. The food was very delicious as well.
Recommended
Lucca Italy and Cinque Terre
By: Skip
Reviewed on: 06 Sep 2015
As usual, Becky's plan was flawless. We had less than a month to plan it and it has been wonderful. Becky takes care of problems before they occur, and her suggestions always are correct. Thank you.
Recommended
Flawlessly planned trip!
By: Just me
Reviewed on: 08 Sep 2015
After many years of Becky's assistance with trip planning, we continue to be impressed with her excellent follow through and attention to every detail. It is a wonderful feeling to know that no matter where we are in the world, we will be associated with the very best guides, logistics and accommodations. And everything happens on time and as scheduled. We can't say enough positive things about Becky's professionalism and expertise. We have referred her to friends and family with complete confidence!
Recommended
Could not have gone better
By: John67
Reviewed on: 09 Oct 2015
Wonderful trip to London and Paris. Becky arranged travel, hotels and limos. Everything was great. Hotels were very well located and accomodations and service far exceeded our expectations. I don't believe that Becky had anything to do with the weather but it was fantastic as well!!
Recommended
Great Trip
By: Kelly
Reviewed on: 25 Sep 2016
Tauck is a wonderful company to travel with! Everything is top notch! Two weeks in Ireland and now on the river from Amsterdam to Budapest....this part has started out even better! Beckey took care of everything...transfers,extra nights in hotels...all I had to do was breath, eat and drink!
Recommended
Trusted advisor for many years
By: CK
Reviewed on: 06 Oct 2016
As always, Becky's advice and attention to every detail resulted in a wonderful experience!
Recommended
TRIP TO BUDAPEST AND MILAN, LAKE CUOMO.
By: JEANNINE
Reviewed on: 16 Oct 2016
IT WAS A GREAT TRIP AND BECKY DID A TERRIFIC JOB ON EVERYTHING AS USUAL. SHE IS SO GOOD THAT TWO OF MY FRIENDS HAVE NOW BOOKED A TAUCK TRIP THROUGH HER. I TOLD ONE THAT IT WAS BETTER TO HAVE A TRAVEL AGENT BOOK FOR THEM THAN DO IT THEMSELVES AND SHE'S NOW CONVINCED. THE OTHER ONE HAD HAD AN AGENT FOR MANY YEARS BUT LIKED THE FACT THAT BECKY WAS SO CLOSE AND TOTALLY AVAILABLE TO HELP. SHE'S NOW IN! CAN'T SAY ENOUGH ABOUT THE LAST TRIP BUT RATHER THAN GOING OVER IT, I'M A LOYAL ONGOING CUSTOMER FOR A REASON! THANKS, BECKY!
Recommended
Expert Friendly Service
By: Spchgrl
Reviewed on: 06 Oct 2016
Becky is a wonderful travel advisor who helped plan a fantastic Mediterranean cruise for my adult son and I! Type of cruise ship, room options, and ports of call were all carefully chosen and she seamlessly completed all reservations for us. She was always available to answer my questions. I highly recommend her!
Recommended
Great Work from Great Getaways and Becky!
By: JKF223
Reviewed on: 21 Oct 2016
The trip was a great success. Everything went like clockwork. The Jewel of the Seas was a nice ship in good condition. The service was excellent. Going this time of year, early October was fantastic. The ship was not at capacity, the ports were not crowded and the tours were manageable in terms of numbers of people. I did one private tour through Viatour in Athens that was fantastic. On the downside the dining room food was just so-so. This particular itinerary was really excellent., varied and beautiful. We also had fantastic weather. I highly recommend the trip and of course all the help that Becky gave me in putting it together.
Recommended
Dominican Republic Trip
By: Curdeb
Reviewed on: 22 Mar 2017
Have been working with Becky now for several years and she is the best. Always has great ideas and recommendations. And always there to answer any questions we may have.
Recommended
Italy
By: Italy
Reviewed on: 20 Jul 2017
Great!!!!!!!!!!!!!
Recommended
Best Trip Advisor
By: Deb
Reviewed on: 11 Jun 2017
She is a delight to work with! Planning the trip was easy and stress free because of Becky.
Recommended
Outstanding planning, ideas, and support
By: Goody
Reviewed on: 19 Jul 2017
Becky Sullivan is an excellent planner and communicator. She is sensitive to one's needs and desires. We value her guidance! When in a pinch, she is there to help, too.
Recommended
Canadian Rockies Fun
By: Spinman
Reviewed on: 12 Aug 2017
As with previous vacations Becky's recommendations were spot on. We thoroughly enjoyed this trip! All the arrangements worked out and even the weather cooperated. We are already planning next year's trip through her
Recommended
The best advisor
By: Curdeb
Reviewed on: 12 Sep 2017
Another great trip planned for us by Becky. We know we are in good hands with Becky handling our travel arrangements. Wouldn't want to have to use anyone else.
Recommended
Mackinac Island trip
By: Maisie
Reviewed on: 21 Oct 2017
Becky is great to work with. She has planned several trip for us. She is excellent to get in contact with and answers questions of concerns very promptly.
Recommended
IT WAS ONE OF THE BEST TRIPS I'VE EVER TAKEN!
By: AUSTRALIA/NEW ZEALAND
Reviewed on: 06 Nov 2017
She was outstanding. She stayed on top of everything and helped us through a lot of changes.
Recommended
Florida Family Trip
By: Allen
Reviewed on: 08 Jan 2018
Excellent. Totally responsive to all my requests.
Recommended
Hawaii Trip
By: Allen
Reviewed on: 25 Feb 2018
Great as usual.
Recommended
Becky did a great job
By: Marianne
Reviewed on: 11 Apr 2018
Our trip was wonderful. Becky listened to what we wanted and found it for us. Everything was spot on.
Recommended
Maui trip
By: Vito
Reviewed on: 03 Jun 2018
Becky is a true professional. Extremely knowledgeable and shows great patience. A joy to work with. We have already planned a trip thru her for June 2019. We would highly recommend her !
Recommended
Always awesome!
By: Jamie
Reviewed on: 22 Jul 2018
Have been working with Becky for over 15 years and she is thoughtful, informative and has never steered me wrong!! Our most memorable trips have been advised by Becky!!
Recommended
Colombia, S.A.
By: FWB
Reviewed on: 19 Jul 2018
An exceptional travel experience thanks to Becky's advice and planning.
Recommended
Another great trip planned by Becky Sullivan
By: SS
Reviewed on: 20 Jul 2018
As always, Becky did a perfect job. She even responded on a Saturday night when I needed help after having my wallet stolen. I know I can always depend on Becky no matter where in the world we are.
Recommended
Great job, Becky!
By: Laura Lisec
Reviewed on: 03 Aug 2018
I have worked with Becky for over 20 years! She is a fantastic partner. She has helped create wonderful vacations for my family. Everything from Disney cruises to Disney resort vacations to Caribbean trips with our growing son, to husband/wife getaways. Extremely responsive, organized and knowledgeable.
Recommended
Working with Becky
By: Rocky Mountain Flier
Reviewed on: 31 Aug 2018
This is my fourth time working with Becky. She is always very professional and helpful. Her expertise and suggestions are spot on and I would not hesitate to recommend her to any of my friends (which I have already done so and they, too, have been very pleased.)
Recommended
Baltic Cruise
By: Dixie
Reviewed on: 19 Sep 2018
Excellent. We appreciated all her help and assistance in making our holiday one to remember.
Recommended
South Africa
By: Jdennypat
Reviewed on: 23 Sep 2018
Simple thorough
Recommended
Travelling to South Afria
By: LadyDi
Reviewed on: 17 Sep 2018
Terrific, very familiar with pros and cons of travel to and from where we chose. Great recommendation going with Tauck for the actual tour. She listened to our needs and followed up with answers to our queries.
Recommended
Becky Sullivan review
By: Kris
Reviewed on: 19 Sep 2018
She is kind, thoughtful, and detail oriented. She always exhibits a calm and professional demeanor. She anticipates possible trip "glitches", particularly when it comes to flight delays and makes every effort to keep the lines of communication open to facilitate a smooth and stress-free experience.
Recommended
Great Tour and Travel Advisor
By: Mike/Carolyn G
Reviewed on: 22 Sep 2018
Ms. Sullivan is an outstanding professional with travel insights and knowledge that enables her to match a clients preferences and travel goals with a trip that best fits the individual client.
Recommended
NCL Quebec to Boston
By: Jaylynn
Reviewed on: 20 Oct 2018
Becky is terrific! Very knowledgable and very professional.
Recommended
Great Family Vacation
By: Connie
Reviewed on: 29 Jan 2019
Becky planned a wonderful vacation for our family. The hotels were wonderful with great views. Airline travel and transportation went smoothly. We have already recommended Becky to all our friends
Recommended
Antarctica with Nat Geo/Lin lad
By: CAB
Reviewed on: 04 Feb 2019
Easy peasy!!!!!
Working with Becky Sullivan, you will have access to:
- An experienced travel guide whom you can rely on before, during, and after the trip
- Exclusive luxury resorts and properties
- Once in a lifetime experiences
Explore with the Best
Virtuoso Advisors are constantly pushing the boundaries in unique travel experiences.
Alliance programs are unique tailored experiences exclusive to travelers working with Virtuoso Travel Advisors.
learn more
United States - All
France
Italy