Travel Specialties
Interests
Beach & Sun
Family Travel
Honeymoons
Independent Tours
Escorted Tours
Destinations
United States - Hawaii
Mexico
Spain
Italy
France
Selling Travel Since
2007
My Background
I'm an island girl at heart, and Hawaii is absolutely a favorite destination of mine. It's so great for families, couples, anyone really. Each island has something unique to offer, and it's fun matching my clients' personalities with the islands that fits them best.
Ocean cruises are like that, too. Each port has something different to offer, and matching you with the right itinerary and cruise line takes your experience to the next level.
After several recent trips, I feel the same about European countries. There's one (or several) for each personality. Plus, with the rise of river cruising, which is a great way to visit several countries on one trip, there's a different ship for every personality. And even though I love tropical weather, I'm in heaven in a Christmas market.
Places I Have Traveled
Reviews and Recommendations for Shelly Lynch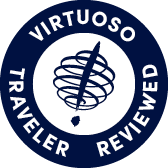 Virtuoso Verified Traveler
All reviews are from confirmed guests sharing exclusive insights
Sort reviews by
Recommended
Highly Recommended
By: Betsy
Reviewed on: 24 Jun 2013
Shelley was an excellent travel agent for us. She was very knowledgeable, thorough, and helpful. She had great suggestions and took care of a million details to make our celebration vacation truly stress free. On top of all that, she a very pleasant and cheerful person - a joy to work with.
Recommended
Fabulous Cruise!
By: Travelgal
Reviewed on: 06 Jul 2013
Our Holland America cruise to Canada/New England was wonderful! It was definitely one of the nicest cruises we've been on...staff fabulous, food great, entertainment great and ports fascinating! I would highly recommend this trip!
Recommended
Playa Del Carmen, Mexico
By: Juanita
Reviewed on: 13 Apr 2013
Everything went just as we had hoped it would! All of the 'all inclusive' arrangements were just that! The transfers to and from the airport were no hassles, the hotel rooms were great, the contact that was there for any questions and recommendations of excursions off the property, Tatiana, was very helpful. The entire trip went smooth without any hitches! We will definitely schedule our next trip with Shelly!
Recommended
excellent choice
By: trb3
Reviewed on: 15 Apr 2013
Shelly nailed exactly the type of vacation location we wanted. Thoughtful air line scheduling insured we arrived on time & fresh. Organized all documents & details plus followed up with Caneel Bay to insure our potential upgrades were realized.
Recommended
Another excellent travel service
By: AlabamaTraveler
Reviewed on: 28 Apr 2013
This is my third experience of using Great Getaways Virtuoso travel. From Hawaii to cruising the Caribbean, each experience has been a pleasant and efficient one. Every detail is handled well from start to finish.
Recommended
Highly recommend. Shelly make things easy.
By: Sandy
Reviewed on: 06 Aug 2013
Shelly made our trip easy. Her selection of hotels were great. Her flights worked out easy. She gave us estimated prices of cabs from airport to hotel & they were right on the nose. I would highly recommend Shelly. She was always helpful & pleasant on the phone.
Recommended
highly recommended
By: sandy
Reviewed on: 07 Aug 2013
Shelly planned a great trip for us. She was very helpful. The hotels she got us were perfect. Information that she gave us was accurate and helpful. I would highly recommend Shelly to do your planning.
Recommended
Highly Recommend
By: MDC
Reviewed on: 07 Oct 2013
We highly recommend Shelly Lynch for your travel needs.Took a trip to Ireland which Shelly helped us plan. She also worked with us helping to plan our son's Hawaiian honeymoon for him. She was a willing listener to our/his wants & needs. She was very thorough in following up on our requests & anticipating issues.The hotels recommended were wonderful choices for us & our family of adults. She always responded in a timely manner to our many questions. Thanks again, Shelly!
Recommended
By: Lost in Alabama
Reviewed on: 13 Nov 2013
Shelly is always extremely pleasant to work with. More important to me is her follow-through on planned travel and attention to detail. I am always looking forward to planning my next trip with her.
Recommended
highly recommended
By: trb3
Reviewed on: 19 Nov 2013
Consistently follows up on trip details & communicates status proactively. Understands our preferences & matches the options accordingly.
Recommended
Shelly Rocks
By: Extenze
Reviewed on: 19 Nov 2013
Shelly took care of all of the details of our trip and we really enjoyed the resort she helped us pick out. I would highly recommend her services to anyone looking to book a trip. She is well worth it!
Recommended
Excellent Customer Service
By: JAR
Reviewed on: 21 Nov 2013
Shelly asked great questions, listened to our requests, and provided us with plans for a wonderful trip. We were especially grateful to have her help resolving an issue with our hotel very quickly. We would definitely ask her to plan another trip for us.
Recommended
Highly recommend!
By: Not provided
Reviewed on: 06 Feb 2014
Shelly was very informative about our cruise & keeped us up to date with everything going on.
Recommended
highly recommended
By: Terry
Reviewed on: 22 Feb 2014
Shelly is a very efficient travel agent; beyond that she is pleasant, a  pleasure to work with, and covers many of the small details with suggestions to make the trip work smoothly.
Recommended
Highly recommended
By: Phil
Reviewed on: 05 Mar 2014
Shelly worked hard to make our trip to Viceroy Zihuatanejo a nice smooth vacation.  The people at the hotel paid attention to her requests. 
Recommended
Highly recommended
By: Joel
Reviewed on: 09 Mar 2014
We recently booked a trip to Hawaii through Shelly.  She was terrific.  Very knowledgeable.  Gave us great suggestions on things to do and places to go.  She got us some great perks at the hotel that we likely would not have gotten on our own.  Very easy to work.  Quickly responsive to questions during planning our trip.  It was a smooth and seamless trip, she thought of everything.  Would definitely work with her again and would highly recommend her to anyone needing help with vacation planning.
Recommended
Last minute booking........great !
By: Patty
Reviewed on: 15 Apr 2014
We booked a last minute cruise with Shelly and it turned out great.  TheSky Suite was comfortable and the stay at the Ritz Carlton Key Biscaynewas awesome.
Recommended
Highly recommended
By: Jan T
Reviewed on: 17 Apr 2014
Travel made easy,  Excellent customer service.  Shelly is responsive and attentive, 
Recommended
Highly Recommend
By: Madello
Reviewed on: 25 Apr 2014
Shelly helped us plan a trip to Spain & Switzerland which involved planes, trains & private shuttles for 6 people. She did a terrific job of accommodating everyone's budget & preferences, especially in finding hotels.  We were very happy with all of the hotels (5 different hotels in 5 different cities) and enjoyed our trip very much. We highly recommend Shelly Lynch for all her efforts in putting this travel package together for us.
Recommended
Great Agent
By: Tori
Reviewed on: 26 Jun 2014
Shelly was very attentive to our needs, even though we changed our mind a few times as to what we were looking for and when we wanted to go!  She found us an amazing trip within our price range and we had a fantastic time!  She followed up with us before we left and after we came back!  You can't go wrong with this fantastic lady…she has lots of knowledge about great places to visit!
Recommended
Highly recommend
By: Sanjay jacob
Reviewed on: 17 Jul 2014
Shelly spent the time in researching on our trip. She answered all our questions and if she did not know the answer, she took the effort in finding out the relevant answers for us. The hotels she booked for us were excellent. We really enjoyed our trip because of the good relaxing stay.She gave us all kinds of options on activities and she even customized the activities based on our interests and our needs.She made sure all the paperwork was in order and arranged our itinerary and a trip summary sheet for us to follow. It really helped us during our travels.
Recommended
Shelly is Awesome
By: Stacy243
Reviewed on: 16 Aug 2014
Shelly did an awesome job organizing our European cruise and shore excursions. Even our two adult boys said the trip was "AWESOME!" Shelly handled everything from booking our flights, the cabins, and shore excursions, as well as our pre-cruise tour of Rome. We will use her again and highly recommend her.
Recommended
Expert Friendly Service
By: PH
Reviewed on: 18 Sep 2014
Shelly was wonderful to work with. We planned our cruise 14 months out and she kept us updated on a regular basis of discounts, air fares and securing an extra day in Fairbanks. Her advice on taking the land package first and the cruise second was right on the mark. She was also able to procure the Aqua Class stateroom for the Balcony price. Unfortunately that set the bar for future cruises!!! Questions were answered in more than a timely manner. It is very helpful when a travel agent has been to so many places and can advise. Our trip went off without a hitch and memories were made.
Recommended
Awesome Trip
By: Tonythetaxman
Reviewed on: 19 Sep 2014
I can honestly say that this is the best trip I have been on in my life and I have traveled a lot. Shelly worked with us on the ideas we wanted and things we wanted to do and see. She put it all together and made the trip run very smoothly. She definitely recommended some things that we would not have found. Also, we had some really nice upgrades. We will be using her again for our next adventure.
Recommended
HAWAII TRIP
By: GEORGE
Reviewed on: 08 Dec 2014
GREAT TRIP ! ALL FLIGHTS CONNECTED, NO PROBLEMS. A HOLIDAY TO WAIKIKI STAYING AT THE HALEKULANI (CHOSEN BY SHELLY) WAS EXCELLENT. RECEIVED A ROOM UPGRADE, THE SERVICE AND STAFF AT THIS RESORT WERE 1st CLASS, JUST LIKE THE TRAVEL ADVISOR SHELLY LYNCH. THANKS AGAIN.
Recommended
Great Service
By: Tara
Reviewed on: 17 Feb 2015
Shelly and Great Getwaways did a great job making sure we had what we needed for our trip. There was a time change we were not aware of and Shelly let us know right away and how it would affect our flights. Will definitely use this company in the future.
Recommended
Thorough and Enthusiastic
By: Roo
Reviewed on: 19 Feb 2015
Shelly did a fantastic job planning our trip. She started out by making sure she understood what was important to us. Then she provided us with options for activities and places to stay. Once we made some decisions, she took the ball and made it all happen. She was very proactive in meeting and exceeding our expectations. Shelly was a pleasure to work with. We look forward to partnering with her again for our next trip.
Recommended
Great help as always!
By: Stephanie7
Reviewed on: 01 Apr 2015
Shelly was super-helpful as always in planning our Hawaii trip and finding dates for us where our preferred room was available. We received great service while we were there as well (which I am sure has something to do with Shelly!) and loved the trip!
Recommended
Very thorough and good.
By: Jacob
Reviewed on: 01 Jul 2015
Shelly was very good and worked with all our needs. Thanks
Recommended
Great service
By: Ppc
Reviewed on: 21 Apr 2015
She's the best.
Recommended
Another Good Cruise
By: Ed
Reviewed on: 06 May 2015
A pleasure to work with. All needed documents delivered in timely fashion.
Recommended
Expert Knowledgable service
By: Sbay
Reviewed on: 25 Jun 2015
Shelly Lynch is a wonderful travel agent. She has done two trips for us and both have been wonderful experiences with great hotels, transportation and private guided tours. The Hotel Amigo in Brussels, Belgium, was fabulous.
Recommended
Very professional
By: Bia
Reviewed on: 01 Jul 2015
Shelly was very professional and always available anytime we had a question about our upcoming trip. She never made us feel uncomfortable even though I know some of my questions may have seemed a little silly. Our trip went according to plan and we had no problems at all. Shelly took care of all our flights to and from Europe as well as the train and flights within Europe, and everything went off without a hitch! I would definitely recommend Shelly to anyone wanting to plan the trip of their dreams!
Recommended
Thanks as always!
By: steph1
Reviewed on: 30 Jul 2015
Thanks again to Shelly for the help on planning our trip to LA! We had a great time!
Recommended
Fantastic resort and a magnificent area.
By: Jay B
Reviewed on: 12 Oct 2015
The Belmond La Residencia in Deia, Mallorca is just beautiful. The room was excellent and the service even better. Friendly and professional leaving nothing to be desired that they didn't accommodate. The Tramuntana Mountains are wonderful and vibrant with a little of everything that makes for an enjoyable vacation. The driving is not for the faint of heart but if you like to drive it is a great challenge and the views are worth every tense moment. Overall I can't imagine a better place to spend a week, or more.
Recommended
FABULOUS!
By: Aloha Wendee & Craig
Reviewed on: 23 Nov 2015
Shelly, can't thank you enough for everything you did to plan our trip. The Fairmont was fantastic and the 4 Seasons was OVER THE TOP. everything was just perfect - from the uneventful travel to the accommodations to the upgrades to the weather. We thoroughly enjoyed ourselves and loved the Big Island. We had just the right amount of down time AND adventure. thank you for all your attention and detail and the little added bonus of the very nice lunch at the Beach Tree : ) Wendee
Recommended
# 1 TRAVEL ADVISOR
By: BY GEORGE, A FUN TRIP !!!
Reviewed on: 08 Dec 2015
SHELLY IS A PERFECT HOLIDAY PLANNER, ALL i ARE DOTTED AND T CROSSED. BOTH HAWAII RESORTS WERE 1ST CLASS. YOU RECEIVE LOTS FROM SHELLY AND VIRTUOSO, MANY EXTRAS AND UPGRADES. MY # 1 ADVISOR !!!
Not Recommended
disappointed
By: AnnaB
Reviewed on: 27 Jan 2016
I was looking for expert travel advise on a party of 10 traveling to Hawaii over Christmas vacation. I got Judi Chaitman's name from an article in Conde Nast, on top travel agents for various vacation destinations. Judi referred me to her associate, Shelly Lynch, who spent a lot of time with me, but was truly not an expert on Hawaii, for we made choices on hotels and activities without real guidance or knowledge from Shelly. For instance, we booked a snorkel trip off of Maui. Any expert should have known and warned us that the Pacific Ocean is not only very rough, but also, there is not very much to see in the way of colorful fish. We book the sunrise bike trip to Haleakala, when we should have been told not to go during the winter, as it was 30 degrees at the top, and raining and dangerous much of the ride down. The hotel she booked for us on Maui (the Westin Kanapaali) was uncomfortably overcrowded, and they charged for chaise lounge chairs on the beach.
Recommended
Cruise
By: Susie
Reviewed on: 04 Feb 2016
Shelly is great! Everything she arranged went off without a hitch.
Recommended
Perfect girls getaway!
By: Lori82
Reviewed on: 05 Feb 2016
Shelly went above & beyond planning this getaway for us! She took care of every detail, so we didn't have to worry about anything! Thanks for everything Shelly!
Recommended
Friendly, Helpful, and Accessible
By: Henry
Reviewed on: 01 Apr 2016
My wife and I enjoyed working with Shelly. She has a warm personality, listens to your needs, and follows through with what she says she will do. Our trip to Hawaii went off without a hitch (2 islands, 4 hotels, 2 rental cars). I also love that there is someone on-call at the travel agency if you run into a problem. Although we didn't need to access that person, it was a comfort to know there was someone who could help if needed.
Recommended
She Made Hawaii Even More Awesome
By: Lora7822
Reviewed on: 07 Jul 2016
We found out that Shelly was an expert in Hawaii so we used her to help book and plan our trip to Maui. My husband and I were celebrating our 20th wedding anniversary and we took our two kids (11 and 14). She was awesome! She booked our trip, our car, our resort, etc. She booked our sailing and snorkeling trip, she booked our luau, our helicopter tour, told us which little towns to visit. You name it, she helped us every step of the way. I found great comfort in talking it over and turning it over to someone who really knows Hawaii and has connections to get the best of the best! I would highly recommend Shelly to anyone going to Hawaii. In fact, I've already told two friends who are wanting to go they need to call her.
Recommended
Great job planning first-time family visit to Hawaii!
By: tjd11
Reviewed on: 21 Jul 2016
Shelly did an excellent job explaining features of each island and helping us plan an itinerary with a great balance of activity and relaxation. She found resorts on each island that were a good fit for our family's needs. She talked through the various special features and activities possible on each island and helped us select the ones that best fit our interests, then seamlessly handled the reservations. She communicated clearly and promptly and also handled some last-minute and in-trip changes of plans. Would cheerfully recommend her for anyone planning a Hawaii vacation!
Recommended
Perfectly planned vacation!
By: Tori
Reviewed on: 27 Jul 2016
Shelly planned the perfect vacation for my family of 4! We wanted an all inclusive someplace warm and she presented us with a few options, and then a few more when we changed our destination on her! :) The resort where we vacationed was so perfect for us! She knew all the things we would like and want and totally delivered. My kids even commented on how they'd like to thank her for planning us such a great trip to a place where they were having so much fun! Shelly is very informed and experienced and is just a peach to work with! Thanks, Shelly!
Recommended
Over the top service from a travel pro
By: DeepSouth
Reviewed on: 19 Sep 2016
Besides putting together an awesome trip, this agent handled multiple travel reservation changes when a medical problem occurred. I am glad she was there. She will remain our travel agent of choice.
Recommended
Buongiorno
By: Bruce
Reviewed on: 08 Oct 2016
Our family had a wonderful trip-of-a-lifetime experience in Italy. The help and expertise we gained from Shelly Lynch made it all possible. Shelly handled all aspects of our trip so the four of us just had to show up and enjoy the country. She arranged all details, most especially the hotel and travel arrangements. She was very patient as our planning for this trip unfolded and we were able to commit to specific budgets and timelines. Most of all, Shelly was a pleasure to work with. She was fun! She always made us feel our interests were her only priority and she backed it up by doing everything possible for us.
Recommended
Aloha
By: Sylybee
Reviewed on: 01 Nov 2016
Great service from Shelly Lynch and Great Getaways. Very happy with the plans that were made and her attention to detail. Enjoyed date trip very much. Enjoyed one of the hotels very much. Did not enjoy the room in the other. Excursions and suggested landmarks were visited. Loved the islands of Oahu and Maui.
Recommended
Saved by the Shelly
By: Traveler
Reviewed on: 20 Mar 2017
Shelly made our vacation. You probably wonder why you should pay for a travel advisor in this internet-filled world. The reason is...its like having a vacation angel hovering above you ensuring everything goes smoothly. We received room upgrades, priority treatment at the hotels and planned activities, nice welcoming notes/treats at each hotel, and free breakfast (in Hawaii, this is worth it just by itself). The binder along with the app were our crutches throughout. All of her suggestions were top notch. She treats her clients as if they were the equivalent to first class plane patrons. Our hotel rooms could not have been any better, and when one wasn't, she immediately had it rectified, even without us having to ask. She is worth every penny; we'll be using her again.
Recommended
Alaskan trek
By: DeepSouth
Reviewed on: 04 Jul 2017
She is always a pleasure to work with in planning travel. She enthusiastically integrates multiple phases of our travel. In a travel emergency, she knows how to make quick changes. We are looking forward to our next planning session with her.
Recommended
Germany
By: Mary
Reviewed on: 16 Oct 2017
Shelly was awesome to work with!
Recommended
Hawaii honeymoon bliss
By: The Garippa's
Reviewed on: 26 Oct 2017
Shelly really listened and tailored a perfect honeymoon for us! She spent a lot of time starting from scratch reviewing each Hawaiian island for us (we really did little research without her!) and helped us pick where she thought we would best enjoy! She helped us plan and schedule bookings but also provide us with extra information for our down time! I would highly recommend Shelly to any friend planning on going to Hawaii
Recommended
zoetry
By: tomb
Reviewed on: 15 Dec 2017
seamless & proactive
Recommended
Good service.
By: Hud
Reviewed on: 29 Dec 2017
I have worked with Shelly for many years and her service has always been excellent
Recommended
Cruise
By: Paula
Reviewed on: 29 Jan 2018
Shelly is amazing. Our cruise was in January after the devastating hurricanes in the Caribbean. She has an attention for detail and we experienced no problems.
Recommended
First Cruise
By: Kristi
Reviewed on: 29 Jan 2018
Shelly was very helpful and full of information, she made everything go very smoothly
Recommended
5 stars
By: Reenie
Reviewed on: 16 Mar 2018
Because of Shelly, we had a wonderful, once in a lifetime trip. Every tiny detail was taken care of with expertise and professionalism. She will forever be our travel agent!
Recommended
Celebrity Reflection Cruise
By: DeepSouth
Reviewed on: 30 Mar 2018
A pleasant and capable advisor who is always willing to go the extra mile to make planning and execution of a vacation trip carefree.
Recommended
Vancouver and Alaska Cruise
By: DeepSouth
Reviewed on: 06 Jul 2018
Shelly is a pleasure to work with. She stays on top of both major & minor aspects of a trip. Our trip included a pre- and post-cruise hotel stays and coordination across two family groups. Everything worked out great.
Recommended
Norwegian Cruise
By: Tori
Reviewed on: 09 Aug 2018
Working with Shelly is always wonderful! She's very timely and takes care of all the details. Shelly has planned many vacations for us and we always look forward to working with her!
Recommended
Scolland and Ireland Trip
By: Pam
Reviewed on: 05 Aug 2018
Very pleasant...I enjoyed working with her very much. She was very organized and asked helpful and thought-provoking questions. She also remained available and supportive throughout my trip which was very much appreciated!
Recommended
Eastern European trip
By: Laura
Reviewed on: 27 Aug 2018
I really enjoyed working with Shelly Lynch. She was easy to work with, very professional, and very personable. Additionally, she was very easy to get a hold of and quite thorough in making sure that we were fully prepped prepared with everything we needed for our trip. We are so glad she introduced us to Monograms. A guided trip is not something we had considered in the past. But she convinced us that it would meet our needs and it most certainly did. We were pleasantly surprised at how much we enjoyed having some guided assistance on this trip and as a result would consider traveling like this again. I would definitely recommend Shelly to my friends and family. Thank you Shelly!
Recommended
Shelly Lynch review
By: GR
Reviewed on: 02 Apr 2019
Excellent, Shelly is fantastic to work with. She is super responsive and made sure we were completely satisfied and had all the relevant info we needed for our trip.
Recommended
Australia and New Zealand
By: Eddie b
Reviewed on: 22 Mar 2019
Excellent Most credible and experienced
Recommended
Superb agent to work with
By: Kim
Reviewed on: 28 Mar 2019
Shelly was fantastic to work with. She took the places I was interested in and gave me a few hotel options for each and was readily available for changes/suggestions. She quickly acted on my chosen favourites and got the whole itinerary in motion. Overall, she was great and I would definitely use her again.
Recommended
Rocky Mountaineer
By: Laura
Reviewed on: 25 Apr 2019
Shelly was, once again, terrific to work with. This was a fairly last minute trip for us and she handled it professionally and efficiently.
Recommended
Two Weeks on NIeuw Statendam
By: DeepSouth
Reviewed on: 28 Apr 2019
Shelly is a trip advisor I always enjoy working with. She provides excellent advice, responds quickly to questions, and puts as much effort into the followup on a trip as she does in the planning of a trip.
Recommended
Shelly
By: Pam
Reviewed on: 21 May 2019
Shelly is awesome to work with. She totally listened to my needs and obtained the exact flights and details I wanted. My trip was very smooth. I especially appreciate the support she offers both before and during my experience so that I never feel alone!
Recommended
BC June 2019
By: Kansas Travelers
Reviewed on: 01 Jul 2019
As usual, working with Shelly was easy and we could count on her to follow through on our requests.
Recommended
Another Great Trip Planned by Shelly Lynch!!
By: Diane
Reviewed on: 30 Oct 2019
Working with Shelly Lynch to plan a trip is fun!! Shelly has a great personality. She is clever and funny. She makes us laugh out loud as we work together on a trip. She is also very knowledgeable about the areas that we have traveled. She knows all the little things that go together that make a trip go smoothly and memorable. She knows the hotels, the activities, the restaurants, the trains, the busses; everything you need to know to get the most out of the time at your destination. We traveled without fear of any missteps because Shelly planned for every detail. We would never take a trip out of this country without Shelly planning it for us.
Recommended
Amsterdam - Paris - London
By: DeepSouth
Reviewed on: 13 Sep 2019
Shelly is always a delight to work with. She handled a complicated trip easily and efficiently.
Recommended
Shelly was very helpful
By: Bora Bora
Reviewed on: 09 Oct 2019
Excellent. Shelly was always very responsive and addressed my requests and concerns.
Recommended
Shelly is the best
By: Oahu and Lanai 2019-2020
Reviewed on: 18 Jan 2020
Shelley is excellent! We've worked with her a number of times and she's always done a fantastic job. This time around, she helped us plan a trip to Oahu and Lanai for six. When we added a seventh, she didn't hesitate and got everything arranged quickly and efficiently. I'd recommend her to anyone that is looking for an agent. By the way, we've never met her and have never even lived in the same state. She came highly recommended from a colleague. We were hesitant because she was so far away, but it proved to be a non-issue. She is easy to communicate with and always available to handle any issues.
Recommended
Hualalai wonderful as always
By: hawaiilove1234
Reviewed on: 18 Jan 2020
Shelly prepared another great trip for us to the Four Seasons Hualalai! We were upgraded upon arrival to a great poolside room, which was perfect for the kids, and the staff couldn't have been nicer. We will be back!
Recommended
St. Lucia
By: Kent
Reviewed on: 12 Feb 2020
She did a nice job accommodating some changes I needed.
Recommended
Princess Cruise
By: Paula
Reviewed on: 18 Feb 2020
Shelly has arranged several of our cruises. She is knowledgeable, prompt with answers, and professional. I wouldn't consider working with anyone else in planning a trip.
Recommended
Shelly
By: bailor@comcast.net
Reviewed on: 18 Feb 2020
Fantastic as always 10
Recommended
Cruise
By: S
Reviewed on: 23 Feb 2020
Shelly always does a great job for us! I trust her completely.
Recommended
Banyan Tree Mayakoba
By: Laura
Reviewed on: 23 Feb 2020
Shelly is a pleasure to work with. She is professional and thorough. We always feel like we are in good hands we she plans our trips.
Working with Shelly Lynch, you will have access to:
- An experienced travel guide whom you can rely on before, during, and after the trip
- Exclusive luxury resorts and properties
- Once in a lifetime experiences
Explore with the Best
Virtuoso Advisors are constantly pushing the boundaries in unique travel experiences.
Alliance programs are unique tailored experiences exclusive to travelers working with Virtuoso Travel Advisors.
learn more
United States - Hawaii
Mexico
Spain
Italy
France
Turkey
Croatia
Costa Rica
Czech Republic
Austria
Hungary