Travel Specialties
Interests
Beach & Sun
Family Travel
Honeymoons
Escorted Tours
Ocean Cruising
Destinations
United States - All
Aruba
Bahamas
Jamaica
Czech Republic
Selling Travel Since
2011
My Background
I believe that travel is one of life's ultimate times of joy! A vacation is about creating beautiful experiences, bonding, and relaxation. With the hustle and bustle of daily life; it is has become essential to escape especially with the ones you love! As a Virtuoso Travel Advisor, I will erase all of the details and stresses of traveling so that you and your family can focus on the pleasures of traveling!
As your Travel Advisor, I will handle every detail and save you valuable time; allowing you to just focus on enjoying the vacation and creating travel memories your family will share for years to come. The itinerary that I build for your family will design an unforgettable vacation that will fit your family's unique interest and aspirations!
I specialize in Disney Destinations however I am expanding my "World" to encompass other luxury travel destinations. Let me plan a magical and unforgettable vacation for your family!
Places I Have Traveled
Reviews and Recommendations for Nicole Sutton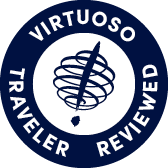 Virtuoso Verified Traveler
All reviews are from confirmed guests sharing exclusive insights
Sort reviews by
Recommended
Disney/Cruise march 2018
By: Shari
Reviewed on: 20 Apr 2018
Nicole was a pleasure to work with. She gave us a variety of options for resorts to stay and also knew the perfect stateroom for us for the cruise. She was always available to answer questions, and made sure we knew when dates were for dining reservations and fast pass+ selections. Thank you, Nicole, for providing such a seamless experience. Our vacation was amazing!!!
Recommended
The Disney Expert
By: Sarah Lynch
Reviewed on: 26 Apr 2018
Nicole has been my "go to" travel specialist for seven years! My family and I do a Disney themed vacation at least once a year. She is fantastic, and I wouldn't even consider planning without her!
Recommended
perfect trip!
By: addi
Reviewed on: 12 Jun 2018
Nicole did a great job helping to plan our trip to Disney and Universal. We had a group of 11 (with three kids under 5) and none of us had ever been to the theme parks before. We were highly skeptical that the trip would be a success, especially after choosing to do 4 parks in 2 days. However, the trip was truly perfect. She answered all of our questions and helped us book VIP experiences at both parks (highly recommend). Nicole also really helped us narrow down our hotel options by asking the right questions and finding out our likes and dislikes. We ended up at the Ritz-Carlton and could not have been happier with our choice. The property was beautiful, pools were great for both kids and adults and, best of all, it was not nearly as crowded as I imagine the Disney resorts were. I will definitely use Nicole the next time we plan a trip to Orlando!
Not Recommended
Great trip, lack luster agent
By: ECleverly
Reviewed on: 09 Jun 2018
At first I was very impressed, when I contacted Nicole with my first Disney Cruise and trip to Alaska, she was very quick & responsive to my emails, responding on the weekend & evenings; however, once she got a signed contract for the trip & was paid, that is where the helpfulness & quick responses ended. I spoke with her on the phone, she stated she would get information about the Vancouver area prior to the cruise & give information about shore excursions. All she did was copy & paste generic information for me, all of the Disney information was off their website. I can read from a website. I hired an agent to help with individualizing my trip, give me INSIDE information. When we talked about hotels in Vancouver, she was very determined to get me to stay in the Virtuoso hotel down at the port. However, I wanted other options, which I had to look on Virtuoso website to find a hotel that would fit my plans. Overall very unhelpful. I should have saved my money & frustration.
Recommended
Fantastic Disney Trip!
By: JLoucks
Reviewed on: 23 Jun 2018
Nicole planned our first Disney trip back in 2014 and it was so wonderful, we went straight to her when looking to plan a trip back to Orlando with our extended family in February, 2018. Planning for Disney with a group of 10 (ages ranging from 5 to 72) seemed like a daunting task. Nicole planned an amazing trip! We had a fantastic time both at the Four Seasons and the parks. She handled everything from our rooms to dinner reservations, fast passes; you name it. Her planning and suggestions were invaluable and made our trip completely stress-free. It was a trip we'll never forget. We're already working with Nicole on our next travel adventure to Italy and we can't wait!
Recommended
Morford Family Vacation
By: Tom
Reviewed on: 23 Jun 2018
This is our second trip working with Nicole. She's great. She takes care of every detail. Her work has made our vacations wonderful experiences.
Recommended
Tour of Italy
By: Thomas
Reviewed on: 21 Jul 2019
As always, Nicole did a superb job
Recommended
She's the best!
By: Laura
Reviewed on: 25 Aug 2019
Nicole is simply amazing! She helped make our family trip MAGICAL! I highly recommend her services.
Recommended
Excellent planner/advisor
By: Jeff
Reviewed on: 05 Jul 2018
Very efficient and pleasant to work with. We had a complicated trip, with 4 families consisting of 10 adults and 6 children and she was extremely attentive and helpful I getting things planned and done. Even with last-minute changes and additions she got the trip planned and it went off well.
Recommended
Nicole Sutton
By: Thomas
Reviewed on: 15 Jul 2018
Working with Nicol was a pleasure. She took care of everything and made us aware of many things we knew nothing about. She had great attention to detail, and her efforts were critical in making our vacation a great time.
Recommended
Universal Trip
By: Joanna
Reviewed on: 23 Aug 2018
Nicole was very helpful! She was quick to return texts and calls. Very available for my questions with in depth answers. Her recommendations and tips made our trip a success!
Recommended
Fabulous Advisor!
By: SPBrown
Reviewed on: 08 Feb 2019
Working with Nicole was wonderful! As a financial advisor with two young kids ready for Disney with the objective of trying to take it in chunks to truly enjoy it, Nicole was fantastic in navigating us through what was worth experiencing and spending money on and what we could set aside for other adventures. She planned and coordinated the entire adventure and I did not have to worry about a thing. Being able to sit on the other side of the table on this experience, truly allowed our family to enjoy the entire process of our vacation without all of the stress of the details. Every detail was taken care of and I genuinely appreciated her amazing services!
Recommended
First trip to Disney
By: Lisa
Reviewed on: 25 Sep 2018
Nicole was a pleasure to work with planning our family trip to Disney World. It was our first trip for the kids to Disney and a lot has changed since I had last visited. She planned everything to our request and provided excellent tips for navigating the parks. I wouldn't hesitate to use Nicole again. She strived to make our trip "magical" and succeeded!
Recommended
Perfectly Planned!
By: Lizzie
Reviewed on: 17 Sep 2018
Nicole was a dream to work with! She planned out Disney trip perfectly! Everything was thought out and meet all of our needs! I HIGHLY recommend Nicole to anyone!!!
Recommended
Fantastic Anniversary stay at the Salamander Resort & Spa
By: JenL
Reviewed on: 22 Oct 2018
Nicole did a fantastic job helping us with our recent visit to the Salamander to celebrate our 13th Anniversary. She was able to have us upgraded at no additional cost, and we had a wonderful welcome gift waiting for us when we arrived (she had informed the staff that we were celebrating). Planning with Nicole always comes with additional benefits such as resort and meal credits. Nicole is our "go-to" for all of our vacation planning. Thank you, Nicole!
Recommended
Best Ever!!!!!!!!
By: Minnie
Reviewed on: 22 Dec 2018
My husband and I took our 3year old to Disney during late November. Nicole handled everything it was so relaxing with no drama. She made herself available to us all during our vacation for questions. I NEVER use travel agents as I normally feel there is nothing I can't handle on my own. In the case of Disney I'm wrong. Nicole made our vacation amazing. We are actual going back in February and using her again. I would never try to navigate Disney without a knowledge travel agent to assist. Thanks so much Nicole!!
Recommended
Great travel advisor.
By: Peggy
Reviewed on: 06 Jan 2019
It was very nice working with Nicole. She was very knowledgeable and helpful in our planning of the cruise.
Recommended
Exceptional Advisor
By: Adam
Reviewed on: 01 Feb 2019
Nicole did an amazing job planning our Disney vacation. We had a wonderful time on the trip and following her itinerary was a snap! She worked with me every step of the way through some crazy twists and turns, she was very responsive and helpful! I highly recommend using Nicole to plan your next vacation!
Recommended
Wonderful Experience
By: Kaufman
Reviewed on: 08 Feb 2019
Our family of 17 headed to Disney for a fun filled vacation planned by Nicole! She suggested and booked some amazing events for all of us and we managed to somehow pull off a seamless trip for everyone. When we had questions before our trip, everything was addressed throughly. And during our trip when we needed help, she responded quickly. The Disney app as always was helpful, but the itinerary on the AXUS app saved us so much time and effort. Thank you Nicole for being so patient and thoughtful with our planning experience! We will be in touch when we're ready for our next adventure!
Recommended
Wonderful!
By: Lori
Reviewed on: 12 Feb 2019
Lovely!! Lovely woman. So helpful. Got me exactly what I needed at the price I needed
Recommended
Universal.
By: Marybeth
Reviewed on: 22 Feb 2019
Nicole was very thorough and made excellent recommendations. We had a lovely vacation and appreciate her expert advice.
Recommended
Great advisor
By: CJ
Reviewed on: 01 Mar 2019
Very accommodating and patient with me. Did a fabulous job getting exactly what we wanted when we weren't even sure.
Recommended
Wonderful
By: Betsy
Reviewed on: 14 Mar 2019
Nicole was an amazing advisor to work with. She gave us tips and tricks that where priceless for our trip. My husband and I had not been to Disney since we were children and she guided us through the process so wonderfully! The itinerary she sent us was so well thought out and specific to us. It guided us through the whole trip perfectly!
Recommended
Fabulous!
By: Betsy
Reviewed on: 07 Mar 2019
Nicole planned our Disney trip so efficiently and perfectly! She guided us to picking the activities we wanted and set everything up for us. She also gave us a detailed itinerary to follow during the trip which was priceless! We will be recommending Nicole to friends and we will definitely be using her for our next trip!
Recommended
happy customer
By: Bob
Reviewed on: 23 Mar 2019
In just a few words Nicole puts her customers first, and cares about there feelings, and wants to make sure there are happy. That makes for a good person, and a great employee, because they will keep coming back not so much for her company, but for how Nicole cares about her customers.
Recommended
Bermuda.
By: BCD
Reviewed on: 03 Apr 2019
Nicole helped us find the perfect hotel in Bermuda and make the reservation. She had great follow up skills and also reached out prior to our departure to see if we had any last minute questions. Thanks Nicole!
Recommended
The best!
By: Blaire
Reviewed on: 06 Apr 2019
Nicole is so knowledgeable, friendly, and communications clearly and timely. I would highly recommend her for any upcoming trips you need or want help planning! I was so appreciative of her taking the time to answer all of my questions.
Recommended
All the Magic
By: Shannon
Reviewed on: 29 Apr 2019
This is our second trip planned by Nicole. It was just as amazing as the first. Nicole was super reliable and always fast to return emails or phone calls. She makes vacationing a breeze. I wish we could have her as our personal tour guide around Disney. We will definitely book with her again. Thank you, Nicole !
Recommended
Orlando 2019
By: Chrissy
Reviewed on: 22 Jun 2019
Nicole was fantastic from the early stages of planning through the final days. She gave suggestions after finding out the interests of my group. Although I have been to Disney World many times before she was able to make this trip even more memorable. She is fantastic!
Recommended
Fantastic trip to Itialia!
By: J. Loucks
Reviewed on: 21 Jul 2019
Nicole was wonderful to work with. We planned this trip with three generations of family and her suggestions were spot on. We went with Adventures by Disney (per her suggestion) and it was a perfect match! They handled every detail and even kept our kids entertained! From beginning to end, it truly was the trip of a lifetime and we can't wait to plan our next adventure!!!
Recommended
Disney Magic 2019
By: Liz
Reviewed on: 06 Oct 2019
Nicole helped us plan our first trip to Disney! She was wonderful to work with an organized every single detail. Our trip was so well planned that we were able to relax while the vacation unfolded! We look forward to working with her in the future.
Recommended
Nicole planned a fantastic trip!
By: Poet Family
Reviewed on: 14 Oct 2019
Nicole did an excellent job planning our first trip to Disney. We had a blast! She was always willing to answer all my questions...and there were alot!! We would definitely use her to plan our next trip.
Recommended
Hawaii
By: The Family of Four
Reviewed on: 03 Jan 2020
Nicole was great and helped us book two highly sought after properties the Ritz Carlton on Maui and the Four Seasons on Oahu during the busiest week of the year. She had great follow up before and during the stays. Highly recommend!
Recommended
Another fantastic Salamander getaway!
By: JenL
Reviewed on: 22 Jan 2020
Nicole was fantastic as usual! She is our go-to planner for all things travel! She was able to get us in to the Salamander on fairly short notice and the "extras" that she provides for booking with her are always a nice bonus. We were finally able to get away and enjoy a late anniversary celebration. We are already looking forward to planning our next vacation with Nicole!
Recommended
Best Disney Vacation EVER!
By: DGraham
Reviewed on: 13 Feb 2020
Nicole was an amazing advisor. She paid special attention to every family member profile and preferences which created a unique and magical experience for each one of us. The itinerary she provided was very detailed (but not overwhelming) and was very accurate with timing all of our activities and dining plans. I even had an unexpected last minute request which she executed flawlessly and stayed available to ensure my need was met. We will definitely have Nicole plan our next Disney vacation again and have already shared her contact info to close friends and family so they can have the same wonderful experience like we did. Thank you Nicole!!!
Recommended
Excellent advisor
By: Annie
Reviewed on: 21 Feb 2020
Nicole was a pleasure to work with. She was extremely knowledgeable about every aspect of our trip. She was on top of every single detail and had everything planned ahead of schedule. She was easy to get ahold of and quick to respond. I would highly recommend Nicole to anyone planning a vacation!
Recommended
Fabulous Travel Advisor!
By: JL
Reviewed on: 22 Feb 2020
Nicole was fantastic to work with. This is our second time using her services for our trip to Disney World. She practically knows everything about the park which, for someone like me who knew next to nothing, I was grateful to gain her knowledge of the park. She gave us many options of resorts to choose from and was proactive with restaurants and fast pass choices. Because of her, we were able to get everything we wanted and our trip went off without a hitch- and we had so much fun!
Recommended
Nicole is the best!
By: Lizzie
Reviewed on: 28 Feb 2020
This is our second trip that Nicole has planned for us! And like our last trip everything she did was amazing! Everything was planned perfectly not a detail missed! She is an absolute pleasure to work with! She goes above and beyond to make sure the planning/ trip is easy and enjoyable! She is the BEST! I have recommended so many of friends to her! You can tell she loves her job because she does everything so perfectly! I'll say it again... Nicole is the BEST! ❤️
Working with Nicole Sutton, you will have access to:
- An experienced travel guide whom you can rely on before, during, and after the trip
- Exclusive luxury resorts and properties
- Once in a lifetime experiences
Explore with the Best
Virtuoso Advisors are constantly pushing the boundaries in unique travel experiences.
Alliance programs are unique tailored experiences exclusive to travelers working with Virtuoso Travel Advisors.
learn more
United States - All
Aruba
Bahamas
Jamaica
Czech Republic
Germany
Turks And Caicos Islands
Austria
Australia
United States Minor Outlying Islands
Dominican Republic
Mexico
U.S. Virgin Islands
United Kingdom