Susan Ward
ACC
Atlanta, GA United States
Travel Specialties
Interests
Adventure
Family Travel
Independent Tours
Ocean Cruising
River Cruising
Destinations
Italy
Ireland
New Zealand
Australia
Chile
Selling Travel Since
1994
My Background
It was studying abroad in Italy and Greece while attending the University of Georgia that first ignited my passion for travel. After those transformative months , I went on to earn my BA in history, with an emphasis on Italian and European history, then my MBA at the College of William and Mary. After a brief career in the corporate world, I knew in my heart my future was in the world of travel. My passion is helping others make the most of their precious vacation time.
I opened a cruise-only travel firm in 1994 and evolved into the full service, land and cruise advisor that I am today. I use my extensive destination background – in Europe, the Caribbean, South America, the South Pacific, Alaska and Southeast Asia – to give clients the advice they need to make each day of their trip the most memorable it can be. With my connections through Virtuoso, I provide access to the world's best luxury hotels, cruise lines and tour operators, complete with exclusive amenities clients can't get anywhere else.
In my free time, I enjoy spending time with family, reading, traveling (of course!) and cycling.
Places I Have Traveled
Reviews and Recommendations for Susan Ward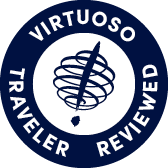 Virtuoso Verified Traveler
All reviews are from confirmed guests sharing exclusive insights
Sort reviews by
Recommended
Impeccable Service
By: Chris
Reviewed on: 08 Aug 2014
I had an exquisite trip in the beautiful island of Curacao. I was thinking about venturing to another place I hadn't traveled but I am so glad I did and so glad I called Susan to make it happen. The service at the resort was phenomenal, it felt like we had an entire resort to ourselves. At every turn, management and staff bent over backwards to make sure our stay went beyond our expectations. We have already booked our next trip for New Years and are excited about booking our first Mediterranean cruise with Susan and her team!
Recommended
Always enjoy working with Susan!
By: Sheryll
Reviewed on: 04 Sep 2014
She helped me plan the best cruise ever. Her help with excursions, ship info, getting us the best deal was excellent. We had never been to Alaska, so we had a lot of questions. She helped answer them all. I can't wait to work with her again to plan another great adventure. Thanks so much.
Recommended
Perfect
By: CJR
Reviewed on: 08 Oct 2014
Susan gave us expert advice and her follow up was very thorough. We wanted a "budget" hotel in Barcelona and her recommendation filled the bill - right on budget yet still very clean, convenient and more than comfortable. She arranged transfers for our group and they were perfect - prompt courteous, helpful and the vehicles were clean, spacious and luxurious. Susan is a true travel professional. We highly recommend her and will definitely work with her again.
Recommended
Trip was just what we hoped for
By: Paul
Reviewed on: 12 Oct 2014
Susan was able to give me great suggestions about locations to stay when we discussed itinerary, and once we decided on the locations, she came through with the upgrades and breakfast credits that she committed! My wife and I felt that we stayed at locations that we would have not know about without the help from Susan.
Recommended
GREAT Trip...AGAIN!
By: TN Travelers
Reviewed on: 24 Oct 2014
Having used Susan to help us book great vacations for 15+ years now she did it again by planning 11 day, 4 location visit to Ireland. We told her what we were looking for and she aligned the hotels and tourist site visits perfectly to our taste. We'd like to give her credit for 11 days in Ireland without a drop of rain, but...that might be a stretch. ;) We already have of next vacation booked through Susan this winter - so I guess that answers the question of whether we'd use her again. Happy & safe travels!!
Recommended
Always a Pleasure
By: Chris
Reviewed on: 07 Jan 2015
Susan is always super responsive and always full of suggestions and tips to make a trip even better. Case in point, she booked our trip and at the last minute, during New Years week, she was able to get my friends a room at a sold out resort!!! We are excited about booking our next 2 trips as well as even planning for 18 months out. When we book with Susan we always know we will be taken care of and it will be a pleasure!
Recommended
Perfect in Every Way!
By: Mel
Reviewed on: 08 Oct 2015
Susan planned a two-family, multi-city 10 day trip to Italy (Rome, Florence and Venice) with attention to every detail. This trip was planned in a very short amount of time during a very busy tourist season! The hotels were all fabulous and I would personally recommend each one. The private cars and tour guides could not have been better. I can't imagine doing a trip without their services. The ease of getting to and from sights and cities took the stress away and we were able to cover a lot of territory! Susan was spot on with all her recommendations of what to see and do, times of tours and how much time was needed, to what was the best time to transfer to each city. Plan a trip with Susan SOON - you will not be disappointed!
Recommended
The Best!
By: Michael
Reviewed on: 29 Sep 2015
Susan is the best on so many levels! Her knowledge of destinations is amazing. She has been our go-to for all our travel for over 15 years. She has saved us so much time, headache and money! We love Susan!
Recommended
Expert knowledge creative special eye for detail
By: Mom with kids
Reviewed on: 14 Jan 2016
Susan is the most intelligent, well traveled, and knowledgeable agent! She is not only an expert in her field , but she adds a personal aspect of kindness to her trip planning that is thoughtfully planned out for your needs! Susan has planned trips for me that include kid dream trips, personal down time trips, girls away sight seeing trips, as well as cruises. These trips have been in the United Staes and abroad! This trip is no exception and only reflects Susan's expertise, her professionalism, and her attention to detail including her customers every need! Thank you Susan for creating amazing trips and memories for a lifetime! 5 stars are not enough!
Recommended
Hawaii Adventure!
By: Joanie Kr
Reviewed on: 05 Jan 2016
Susan Ward did an amazing job finding us a place over the Christmas Holiday. We stayed in a lovely villa on Kauai with all the amenities we asked for. She also got us a super deal on the room rate. I would highly recommend her. She is very professional, knowledgeable and pays attention to details.
Recommended
she walks the walk
By: Pete
Reviewed on: 25 Feb 2016
This was a superb trip and very well planned by Susan. I was traveling with my nearly 77 year old mom and we simply had an epic trip. The logistics came off superbly, if not without some challenges that Susan overcame. Weather impacted my initial flight in the US, but Susan reacted quickly and I arrived in Morocco as planned and on schedule. From the driver at the airport to the hotels to our guides, we couldn't have been much more pleased. Kudos go to Mountain Voyage Morocco for excellent guides, flexibility in adjusting to our evolving needs and tastes and for checking up on us throughout the trip. We felt like we both learned a great deal and we felt connected to our guides by the time we completed our tours. The Riad in Marrakech was outstanding - rarely have I enjoyed such personal/friendly service. Amena and Hassan at Riad Les Bleux (forgive my spelling) we incredibly kind and accommodating. A wonderful trip from beginning to end.
Recommended
I have the best travel agent!
By: I have the best travel agent
Reviewed on: 11 Jul 2017
Susan Ward is an incredible travel agent! She is so knowledgeable and is always making sure all your needs are met! Susan always has extraordinary advice on how to add incredible tours, excursions, and dining to your travels! Thank you for all of our amazing trips! I highly recommend Susan Ward for any of your travel needs in the US and abroad!
Recommended
Great planning
By: Kbird
Reviewed on: 29 Jul 2016
My family had a great trip with Susan's planning. We didn't waste time trying to figure out what to do!
Recommended
Yellowstone & Grand Teton Tour
By: P&J
Reviewed on: 07 Aug 2016
Good tour - rate A- Accommodations were excellent especially Explorer Cabins in West Yellowstone & Hotel Terra in Teton Village All day tour with Yellowstone Association - A+ - picking up lunch was done by the guide as she knew that doing it through Old Faithful Lodge would be challenging - it was - she went directly to the food manager to get lunches Do not take Mill Iron Creek Horseback trip in Tetons unless you are ready for a challenging ride Grizzly Country Wildlife Adventures tour in Grand Tetons - B- Think we should have left much earlier then 7:30 AM We did see animals mostly through a scope - it was the least exciting White water rafting with Barker Ewing White water River Trips on the Snake River - B+ Everyone in our party liked it but get ready for lot of water splashing on you and doing a lot of rowing! Not for sightseeing. One in our party was flipped out of & under the boat but was quickly retrieved United flights for 3 - D
Recommended
Expert friendly service
By: Lane
Reviewed on: 05 Oct 2016
Susan is great. She presents a detailed plan for every trip, listens to your concerns, and presents several alternatives. Very responsive and easy to work with. Always seems to offer unique suggestions that cannot be found without her help. Cannot say enough good things.
Recommended
Wonderful Caribbean Escape
By: Lauren
Reviewed on: 02 Nov 2016
Susan worked with me to find a perfect getaway for our 25th anniversary. She spent time learning about what my husband and I liked to do on our trips and recommended several properties in Antigua to us. With her guidance, we selected Jumby Bay and it turned out to be one of the most fabulous trips we have taken. It was exactly what we were looking for -- a luxurious destination with very warm and personal service. She handled our flights and reservations and made sure to let the resort know of our anniversary celebration so we were greeted with flowers and chocolate in the room. Overall, a seamless experience and we look forward to booking future trips with Susan.
Recommended
rystal Serenity: Montreal to NYC, 9/24
By: Jon
Reviewed on: 21 Oct 2016
A very fine cruise. Ship is great as were crew, food and cabin Give Susan an "A."
Recommended
All inclusive with excellent services
By: Mike
Reviewed on: 24 Oct 2016
The poolside food & drink service was phenomenal! Mi amigos Miguel y Andres provided the best poolside service. Miguel was super friendly and Andres was always smiling! The poolside bartender, Senor Alberto, makes the best drinks in the resort in my opinion. At the La Canoa restaurant, our server Cosme, was outstanding, too. Senora Wendy at the front desk was awesome! She did everything to make our experience optimal. Enrique was always welcoming, friendly and ensured our bags were placed in our room upon our arrival or in the car when we departed. The suites were very big and always kept clean with a separate living area from the bedroom, a huge bathroom (the in-ground bathtub was REALLY nice) and a view of the beach and water from our top floor suite. Overall Zoetry Paraiso de la Bonita is a wonderful and relaxing place to spend our honeymoon vacation.
Recommended
Atlanta Travel Agent
By: CCH
Reviewed on: 11 Jan 2017
Susan Ward helped us plan a twelve day trip to Europe with our four children ranging from 13 to 20 -- boys and girls. She did a really good job of helping us identify a river cruise to visit the Danube Christmas Markets and arrange personalized tours on either end in Prague and Budapest that would engage each of the children's varied interests. Susan found us tour guides in Budapest and Prague that were excellent (especially the tour guide in Prague) and her recommendation of Amawaterways for our river cruise was excellent!
Recommended
Excellent experience!
By: Elizabeth
Reviewed on: 20 Jan 2017
Susan is fabulous!! She goes the extra mile to make sure everything for your trip is set and for you to have an amazing time. We were able to get upgrade and complimentary breakfast because of Susan! I would highly recommend working with Susan!
Recommended
First rTe
By: Bob
Reviewed on: 17 Jan 2017
Susan is super. She has worked with us to plan a number of trips. All, including our recent trip to Bermuda. Every trip has been well planned, with our input. She is super in what she does. Could not be higher on her ability to plan top drawer trips.
Recommended
Best trip--ever!
By: Darraghntom
Reviewed on: 12 May 2017
There are not enough words to describe how much we appreciated the incredible trip that Susan planned for us! Susan's attention to EVERY detail was second to none! She even arranged a 3 way conference call with the travel agent in New Zealand to work out some details. She was in close contact with us as the trip was being planned and answered so many questions we had. (I'm sure more that she normally gets from clients!) After our fantastic trip was over, she met with us to make sure everything had gone well. Asking what was the best part and what could be improved. (There really was nothing major!) We have recommended Susan to many of our friends and several have used her with the same great comments as we had. We will definitely be calling Susan again to plan more phenomenal trips for us!
Recommended
Susan Ward
By: John
Reviewed on: 13 Mar 2017
Very smooth and professional.
Recommended
Cruise
By: Sarah
Reviewed on: 07 Jun 2017
Excellent-easy to work with. Good communication on issues. Quick resolution. Experienced advise.
Recommended
Susan Ward
By: Birdy
Reviewed on: 07 Jul 2017
Susan was pleasant and professional and provided some excellent suggestions.
Recommended
Amazing trip!
By: Barb
Reviewed on: 28 Jul 2017
Susan was fabulous! She was very thoughtful in planning our trip to Italy, considering our interests, schedule preferences, and budget in order to maximize every moment of our vacation. She took care of every detail, choosing great accommodations, incredibly informative and friendly tour guides, and wonderful dining choices. Susan has extensive knowledge of Italy and arranged outings for us that included both must-see attractions as well as off-the-beaten path excursions. It was our family's first trip to Italy, and thanks to Susan, it was an incredible experience!
Recommended
My trip
By: GTguy
Reviewed on: 10 Aug 2017
Susan was professional and helpful. I'm very satisfied.
Recommended
good travel adviser
By: nick
Reviewed on: 16 Aug 2017
Very understanding and quick to meet your requests and needs. We've worked with Susan before and she always comes up with an excellent plan. We would highly recommend Susan if asked to do so.
Recommended
Trip to Ireland this August
By: Becca
Reviewed on: 25 Aug 2017
Susan was a pleasure to work with in the planning stages of the trip. She listened to our expectations, interests and budget. And then she submitted a proposed itinerary that we continued to tweek until it was the one we wanted. The hotels where we stayed were over the top nice with fabulous breakfasts included. The guides Susan arranged for us were very knowledgeable and professional. Susan continued to be available while we were traveling if any problems arose, but everything went very smoothly. I would recommend Susan to plan your next travel adventure.
Recommended
Oceania and Ireland
By: NMI
Reviewed on: 30 Aug 2017
Excellent! She has the patience of Job along with great communication skills. We will use her in any of our future travel plans. She went over and above in her shepherding of us through the maze. Thank you, Susan.
Recommended
Vienna and Budapest
By: Happy traveler
Reviewed on: 30 Aug 2017
Terrific, as always. Susan offers excellent guidance to ensure that even a short stay in a "new" city provides a good overview and sense of the unique architecture, history and culture of the region. She listens to preferences and interests and customizes her recommendations accordingly. The guides she uses are superb - knowledgeable and engaging - and lots of fun to be with. I highly recommend Susan's services!
Recommended
Trip/Travel Agent Susan Ward
By: Jim
Reviewed on: 17 Sep 2017
I have worked with Susan Ward on three cruises. She is exceptionable and thinks "outside the box". Susan will offer numerous suggestions that make the trips more enjoyable and interesting. I have given her the general idea of what I would like to achieve and she puts it all together, and I trust her to "do it right". I will ask her to plan my next trip.
Recommended
Susan Ward
By: Ray
Reviewed on: 02 Oct 2017
Susan did a great job planning the trip, which was sensational. Her attention to detail was excellent, and she was even available when we had a problem during the trip to make changes to our accommodations and schedule.
Recommended
Africa Adventure
By: Ann
Reviewed on: 09 Oct 2017
Susan is an amazing travel agent and friend. She goes above and beyond to help us have the best experience on our trips. If we have any concerns she deals with them immediately. Her advice is invaluable. We highly recommend her!
Recommended
Japan Fall 2017
By: JayCh
Reviewed on: 26 Oct 2017
Susan was good to work with. Her advise and planning for our Japan trip was great. We had never been to Japan so Susan had great recommendations. She basically developed and set-up our entire itinerary - from plane flights, hotels, tour guides and even train tickets. Our trip went very smooth and we enjoyed the entire adventure.
Recommended
Review my Advisor
By: Tom D
Reviewed on: 18 Dec 2017
Susan proved to be both knowledgeable and very competent. Her first hand experience of the areas we traveled as well as the tours she recommended really were spot on. Our trip was literally seamless and went off without a hitch. Considering the number of places we went with all the transfers, I was amazed at how smoothly the entire trip went. Thank you Susan !!!
Recommended
Susan Eard
By: Nee
Reviewed on: 10 Mar 2018
We really enjoy and depend on Susan to guide us on planning the best vacation possible within our price point She puts as much effort into a short weekend in Miami as a 2 week family vacation to Australia!!! Thanks Nee
Recommended
Maui Trip
By: Mike McCarthy
Reviewed on: 16 Apr 2018
Susan did an outstanding job. This was a last minute trip. Four hours after talking with Susan, she had the whole trip planned and booked. Her choices were excellent. Given the last minute nature, flights and hotels could have been a problem. She went to work immediately and kept in contact throughout the process. She could not have done a better job for us. I would highly recommend her to other travelers.
Recommended
Peru Trip
By: Jeff D
Reviewed on: 21 Apr 2018
Susan was very easy to work with and wanted to fit our personal preferences for the trip as much as possible.
Recommended
Australia/New Zealand Trip
By: DrM
Reviewed on: 04 May 2018
This was our first trip planned with assistance from Susan. She was sensitive to our requirements and listened carefully to our interest. We had an initial face to face meeting to get know each other personally. She worked very hard with us on several iterations of our schedule to get our requirements met. All our interactions with her were very professional with constant communication as we finalized our trip. We feel her personal touch and assistance was a very positive influence to our successful trip.
Recommended
Moroccan Trip
By: Gabe
Reviewed on: 13 May 2018
Susan is always great to work with. She dots every I and crosses every T. She is always there for us whether at home or on our trips. We consider her a friend as well as a Travel Agent.
Recommended
Ireland
By: Melek
Reviewed on: 30 May 2018
This was the fourth trip, in as many years, using Susan Ward for planning our family vacation. She will not steer you wrong. ALL aspects of your trip, from driver/guides, itinerary suggestions and hotels will be perfect and spot on! In most cases, she has actually stayed in (or at least toured) the hotel properties/rooms and has actually done the tours. If not, she has reviews from previous clients or the wealth of knowledge from her colleagues. In other words, you can be assured of perfection! I will be using her on my next trip and you should too!
Recommended
Amazing family trip
By: vcarp
Reviewed on: 01 Aug 2018
I can't say enough good things about Susan. Our trip was amazing from beginning to end. The trip was seamless from the drivers, hotels and tour guides. Everyone was professional. The trip could not have been better planned. We will definitely be using Susan for our next trip!
Recommended
Susan Ward
By: Jon
Reviewed on: 18 Jun 2018
This was our second trip through Susan, She is handling a third.. In all instances she has been resourceful and diligent. For our latest Baltic Capitals trip, Susan worked hard to find economical lights using Virtuoso's resources
Recommended
Australia Trip
By: Nee
Reviewed on: 06 Jul 2018
Have know Susan for years and always have had her plan our trips especially when multiple generations are involved She goes the extra mile to adapt to our needs and accommodate our wants She has made our trips memorable!
Recommended
Wonderful trip to ireland
By: Tracy J
Reviewed on: 17 Jul 2018
I found Susan using an online search since my previous Virtuoso agent had retired. I found Susan to be very responsive to all requests in a very timely manner. She listened to my questions and patiently handled changes especially when we found out two of our sons were joining us which made significant changes necessary to the initial itinerary. She ended up traveling to Ireland herself before we did and that resulted in a couple of modifications to our itinerary including a hotel change. Her recommendations were always right on. All hotels and restaurants were lovely. Susan really cared that our trip went well. She is available pretty much all the time which is hard for her but nice for her clients!
Recommended
Susan is amazing!
By: Dopey
Reviewed on: 06 Aug 2018
You couldn't ask for a better travel advisor! Susan was exemplary. We had a wonderful trip to France thanks to Susan.
Recommended
Ireland family vacation
By: Barb Springer
Reviewed on: 26 Jul 2018
Our vacation to Ireland was fantastic! Our trip covered a diverse representation of the country, including seaside villages, castles, city pubs, hillsides, cliffs and beautiful vistas, as well as our private Game of Thrones Tour. Susan provided great advice and took care of all the planning which enabled us to just have fun and enjoy the beautiful country and friendly people of Ireland!
Recommended
Australian Adventure
By: stein007
Reviewed on: 31 Jul 2018
Susan did an incredible job planning our family trip to Australia. I love the outdoors and my wife loves luxury so she found the perfect combination of the two by planning stays at various luxurious eco-resorts around Australia. We were able to experience the Great Barrier Reef, Daintree Rainforest, and the Kakadu National Park in the Northern Territory via small quaint adventure resorts filled with great food, comfortable villas and lots of wildlife and outdoor activities. It's a trip we and our two young kids will never forget.
Recommended
Great Experience
By: Cathy
Reviewed on: 14 Sep 2018
Susan was super helpful to us. (Let me say that this is the third trip she has worked with us on.) First Susan advised us on how and when was the best travel for our group to Alaska. Then after our plans were in place we had to make changes to our group and we could not have done that without her expertise. She also helped us plan excursions appropriate for our group. Susan followed us through from the beginning to the end. She will definitely be the one I call on for our next trip.
Recommended
Susan
By: Jon
Reviewed on: 29 Sep 2018
She is helpful and works to make trip a success.
Recommended
10 Day England Trip
By: G_Cruze
Reviewed on: 15 Oct 2018
I have used Susan for 20+ years and as always she was both efficient and proficient in handling all aspects of our trip - travel, lodging (in 3 cities), private guides, entertainment...and more!
Recommended
Sargeant's 2018 Danube River Cruise
By: Burner and Vivie
Reviewed on: 12 Nov 2018
Susan was awesome! From the first moment we began working together she was very attentive to our desires and made suggestions to address them. In fact, she often offered very useful enhancements based on her extensive travel background. One example of the benefits of working with Susan is that she not only makes sure that all details are attended to, but will also ensure there are additional perks included during the vacation. For us, it was an adviser paid tour of a historic landmark, But, she didn't stop there -- she actually went to the 4 Season Hotel in Budapest and worked with the staff to get the best room in its class for us to stay in. Even though we could have upgraded to an even higher priced room when we arrived, the room Susan reserved for us was better that the alternatives. That is service over and above what we have seen by others in the field. Did I mention the wonderful champagne and sweets upon arrival with a personally written note? Susan is outstanding!
Recommended
Awesome Advisor
By: Tracy
Reviewed on: 02 Dec 2018
Susan Ward was phenomenal in scheduling my family vacation. There was many aspects to consider with travel insurance, mobile wheelchairs etc. and everything was handled flawlessly. I would recommend her to anyone who needs extra care and attention.
Recommended
Amazing trip!
By: NGarner
Reviewed on: 25 Nov 2018
Susan is amazing! She made our trip so special down to the smallest details. The time she spends with her clients to ensure they experience a dream vacation is like no other, and the dedication that she puts into making it happen is really touching. I would most definitely recommend that everyone use Susan Ward to plan their travels!
Recommended
Went very well
By: Bev
Reviewed on: 10 Dec 2018
The trip was fantastic. There were 18 of us and everything was great.
Recommended
Best Service Ever
By: Bill
Reviewed on: 09 Feb 2019
Working with Susan Is ALWAYS a pleasure! Susan is so much more than a person making reservations for a trip. Susan knows every facet of the trips I have done with her to include this trip. She knows where to go and what to do and how to do it efficiently. Whether it's a cruise or a land package I always return with a smile on my face! In addition I believe her service is a value add which actually saves money. Bill
Recommended
Great Experience
By: Kevin W
Reviewed on: 14 Jan 2019
Susan is the best travel agent I have met. I can't say enough good things about her.
Recommended
Fascinating trip to Beirut
By: TJS
Reviewed on: 29 Jan 2019
This was the third time I have worked with Susan and she was as responsive as always. She is always ready to help, no matter the day or time. Susan truly wants her clients to have a memorable, relaxing and worry-free vacation. Susan always has recommendations and considers all details. I look forward to working with Susan again in the hopefully near future!
Recommended
Turks and Caicos
By: JD
Reviewed on: 23 Mar 2019
Susan planned an amazing vacation for our friend's 50th birthday celebration. From the private villa, personal chef and private boating excursion, Susan left no detail unplanned. It was a perfect stress-free getaway.
Recommended
Morocco Trip
By: Stewart/Bennefield Moroco trip
Reviewed on: 10 Apr 2019
Susan was absolutely amazing. We call her with a very short notice and she took care of all the details of our trip, above and beyond our expectations. With her knowledge and contacts, Susan created a trip that we never would have been able to do ourselves
Recommended
14 Day Trip
By: Dee
Reviewed on: 14 May 2019
Wonderful experience
Recommended
Travel
By: Mrs
Reviewed on: 03 Jun 2019
Susan was available most of the time and she made good suggestions.
Recommended
Susan Ward
By: Traveler
Reviewed on: 10 Jun 2019
Susan was an excellent travel advisor. She was patient with my barrage of questions and concerns during the planning process. She chose excellent guides and hotels for me. My travel was worry-free.
Recommended
Best Trip by the Best Travel Agent
By: Natalie and Matt Garner
Reviewed on: 26 Jun 2019
My husband and I are so thankful for all of the hard work and planning that Susan put into our dream trip! She made the trip so unique and memorable, and we couldn't have been happier. Italy is a place that Susan is very passionate about and it showed with the itinerary that was planned for us. From the time we touched down in Rome, we were taken care of by drivers, lodging staff, and tour guides. All of her tour guides had such great things to say about her as well proving that she's the best in the business. We are so thankful for her and will be using her services for future trips around the globe. Thank you, Susan!
Recommended
Hawaii
By: Lisa M
Reviewed on: 15 Jul 2019
Susan was wonderful to work with as always. She is extremely knowledgeable and helpful and takes the time to understand my travel goals. She was able to take care of all aspects of my travel itinerary. I loved the AXUS travel app as well - kept all my travel details at my fingertips.
Recommended
Impeccable Italy
By: Steve and Lizz
Reviewed on: 11 Jul 2019
Susan was knowledgeable and confident with her suggestions and recommendations with regard to destinations and specific sites and activities. She incorporated our interests and made a few "trust me" plans. We did, and our trust was rewarded. We put full faith in her suggestions for properties to stay in, and they were all fantastic. Susan checked in during our trip to make sure all was well-which it was. After 10 months of planning, literally 100+ email exchanges, many phone calls, our family trip morphed from a nebulous idea into a memorable and wonderful vacation.
Recommended
Susan Ward
By: Susan J
Reviewed on: 21 Jul 2019
Susan was very helpful during our trip. British Airways had (unannounced until we reached the check-in desk) 'downgraded' four of our party of eight from First/Business class to coach for our overseas flight. Despite Susan's best efforts and many phone calls, they would not budge but Susan continues to seek compensation from them for our extreme inconvenience. Also, our hotel in Rome informed us - AFTER we checked in - that the water was being shut off within the hour and would remain off until the next day while the city did maintenance work. We woke Susan up in the middle of the night and she spent well over an hour working to find us a great hotel (with water) and arrange to transport our tired bodies and much luggage to a new location. We so appreciated her responsiveness to our questions and challenges during our travel.
Recommended
Wonderful Trip to Greece
By: Reid Morelli
Reviewed on: 05 Aug 2019
Susan was wonderful. My mom and I had used Susan many times so I knew I could trust her for my honeymoon. Susan worked tirelessly with me for over 6 months as I mulled over and over every option to make the perfect honeymoon. And it was spectacular. Every hotel, every activity, all the transfers and everything was flawless, easy going and perfect for a relaxing honeymoon. And the tour guides were perfectly catered to our needs and so knowledgable. I've recommended Susan to friends and cannot say enough good things. Will use again in the future!
Recommended
Our Provence, France - Bucket list Trip
By: Tom D
Reviewed on: 08 Aug 2019
Susan is very easy to work with. It is obvious that she wants to make your trip one that is fantastic, unique and memorable ! This is my second time using her and both times were excellent. She addresses any issues immediately even if you are overseas on the trip! Susan is a true professional who has real knowledge of where she is sending you to and off the beaten path excursions that are very cool and very different. I would highly recommend Susan to anyone who is serious about travel and looking for a memorable experience !!
Recommended
Great agent
By: Woody
Reviewed on: 05 Aug 2019
Love working with Susan. She always books great trips for us. Susan dots all the Is and crosses all the Ts. Consider her a friend.
Recommended
Germany, Austria and Czech Republic
By: Mel
Reviewed on: 19 Aug 2019
I have used Susan for a number of European vacations. As usual, she is always on point for any tour and hotel recommendations! She is very quick to resolve any "small issues" that arise during your trip. We traveled with another family and it's not always easy to coordinate plans. Our travels this vacation included Munich, Murnau, Salzburg, Cesky Krumlov and Prague. I will continue to use Susan and feel very confident when I have recommended her services to friends that their trip will be just as fabulous as ours was!
Recommended
Oceania- Marina
By: Carole
Reviewed on: 11 Aug 2019
Wonderful! We have worked with her before and have future cruises booked with her. That says it all!!!!!
Recommended
Terrific Job
By: Chuck & Brenda
Reviewed on: 15 Aug 2019
We worked with Susan again because she did such a wonderful job for us a couple of years ago putting together a trip to Italy, Britain and France. She was even better this time as she planned a 10 city trip for us throughout Spain and Portugal. We had a remarkable time and Susan found us good hotels, excursions and ground transportation services at fair prices. She also worked closely with the team in those countries that provided excellent/extensive/accurate communications in advance of and after each day. Also, Susan was there for us when an emergency occurred and helped us adjust our plans to deal with it. We saw an incredible amount of things that Susan recommended or that we requested. The selection of personal guides in each city was superb. Each and every guide was informative, timely, entertaining and trustable. The guides and the drivers combined attention to detail and recommendations on local opportunities that were spot on!! We really had no issues or complaints!
Recommended
Scandinavian Trip
By: Paul A
Reviewed on: 19 Sep 2019
We just returned from our trip to Norway and Sweden that Susan arranged for us. It was a trip of a lifetime staying at amazing hotels and rugged outdoor venues. We had historical tours of cities and memorable outdoor activities taking in the beauty of this area. Susan was able to work with me on some special needs I had to organize a trip where we could not wait to see the next hotel we would get to visit. Susan has the contacts and knowledge to put together a trip with accommodations and experiences I would not have found on my own. Highly Recommended!
Recommended
Insight GsllFoilage
By: Jon
Reviewed on: 05 Oct 2019
She is helpful, knowledgable and resourceful,
Recommended
Eight delightful days in France and England
By: S&P500x60
Reviewed on: 15 Oct 2019
As always, Susan was terrific. She is knowledgeable, creative and organized. We were able to cover a lot of ground in a short period of time and learned a tremendous amount from our exceptionally well-informed local guides whom she had arranged for us. Unique experiences in each location gave us plenty to talk about upon our return to the US!
Recommended
Sudan
By: Jon
Reviewed on: 08 Nov 2019
She is helpful and caring. On this particular trip, there was little she had to do.
Recommended
Leaf Turning Cruise
By: Ray Ray
Reviewed on: 14 Nov 2019
Susan is very easy to work with & gets the job done. Kept me updated & informed.
Recommended
Barcelona
By: 00000
Reviewed on: 30 Nov 2019
professional, knowledgeable, friendly
Recommended
Asia trip
By: Nee
Reviewed on: 11 Jan 2020
Great experience She works very hard in meeting our needs and expectations
Working with Susan Ward, you will have access to:
- An experienced travel guide whom you can rely on before, during, and after the trip
- Exclusive luxury resorts and properties
- Once in a lifetime experiences
Explore with the Best
Virtuoso Advisors are constantly pushing the boundaries in unique travel experiences.
Alliance programs are unique tailored experiences exclusive to travelers working with Virtuoso Travel Advisors.
learn more
Italy
Ireland
New Zealand
Australia
Chile
Peru
Vietnam
South Africa
Switzerland
Costa Rica
Argentina
France
Greece
Mexico
Thailand