Travel Specialties
Interests
Beach & Sun
Ocean Cruising
River Cruising
Destinations
United States - All
Ireland
United Kingdom
Bahamas
France
Selling Travel Since
2003
My Background
I am originally from Southern California and began my career as an apparel buyer. My love of travel to international destinations began here. I moved to Texas in 1991 due to a corporate consolidation and continued on as a buyer and then later, a sales representative in the apparel and gift industry. This is where I gained my sales experience.
In 2001, I met my future husband on a dance cruise. He was the group leader. An opportunity arose to become the group travel agent for my husband's dance cruises the following year. I have been the agent of record for these group travels since January 1, 2003. I have been responsible for 31 group trips and over 2,200 guests.
In addition to group travel, I have helped many individuals make their travel dreams come true--whether it be cruising or destination travel.
For more in depth information and background, please refer to my website: http://www.ssqq.com/.
Places I Have Traveled
Reviews and Recommendations for Marla Archer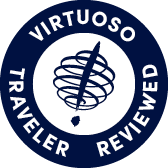 Virtuoso Verified Traveler
All reviews are from confirmed guests sharing exclusive insights
Sort reviews by
Recommended
Superb!
By: Dizzy
Reviewed on: 18 Sep 2015
Had an amazing time aboard the Navigator of the Seas.... all our private events planned by Marla were so enjoyable and memorable. I look forward to taking another cruise with the group in the future.
Recommended
sock hop cruise 9/6 --9/13
By: slufoot
Reviewed on: 23 Sep 2015
This was a great cruise. Marla found me a roommate and she was a good one. The whole trip was very well organized. We were kept informed by emails and I was able to talk to Marla by phone several times. There was a meeting before the trip where we brought pot luck meals, got our cruise tee shirts, info sheets and had a dance.On the ship there were several parties, a reception, and every night a dance just for our group of 120. Also had a wonderful excursion on a catamaran with music, food, dancing, and snorkling. I had so much fun I signed up for the Halloween cruise in 2016. I know Marla will make it just as special as this one was.
Recommended
Great!
By: SM
Reviewed on: 20 Sep 2015
Excellent extra curricular options for our group. Made lots of new friends and had a wonderful time. Marla obviously put a lot of time and effort into this trip and made it special.
Recommended
Sock Hop
By: Mel
Reviewed on: 18 Sep 2015
Very well planned and enjoyable. Great cruise.
Not Recommended
NEEDED A MIXER
By: SSQQ?
Reviewed on: 21 Sep 2015
THE CRUISE LINE WAS GOOD, BUT THERE WAS NO MIXER TO HELP THE OUTSIDERS (NOT SSQQ STUDENTS) MEET THE OTHER DANCERS - WHO TENDED TO STICK TOGETHER. THE SCHEDULED DANCE ACTIVITIES WERE USUALLY AFTER 12 MIDNIGHT UNTIL 1:30 OR 2 AM. I THOUGHT THAT THERE WOULD BE MORE EARLIER DANCE ACTIVITIES. NAME TAGS WOULD HAVE ALSO BEEN NICE TO HELP LEARN THE NAMES OF THE DANCERS. THE TRAVEL AGENT DID NOTHING TO MEET AND/OR SPEAK TO ME THROUGHOUT THE ENTIRE CRUISE.
Recommended
Awesome Vacation!!!!!
By: Cajun Duo
Reviewed on: 01 Oct 2015
This was the second cruise that my husband and I were on that was planned by Marla Archer. We didn't think that she could have topped last year's cruise, but she did it!! We would definitely recommend this vacation to our friends and family.
Recommended
WOW! What a Great Vacation!
By: Tom08
Reviewed on: 27 Sep 2015
My wife and I have taken eight cruises, and this one was by far our favorite! Marla spent considerable time scheduling five afternoon mixers, three dance lessons, four special attire dinners and six late night dances. With the busy schedule, however, no one felt pressure to participate. Some people wore outrageous costumes, while others dressed normally, and everyone was welcomed. The catamaran sail & snorkel cruise in Jamaica was also well received; the reef was beautiful and the drinks served were first-rate. We have seen hundreds of pictures posted on Facebook, and everyone we have talked to thought this was an excellent cruise. Thank you, Marla!
Recommended
Best travel agent ever!
By: hustledancer
Reviewed on: 27 Sep 2015
Marla has planned many trips for us from the Mediterranean to Baltic capitols, Hawaii to Alaska, and several to the Caribbean. Every trip has been perfect. She always gives us many extras like onboard credits, free dance lessons, and free dinner at one of the onboard specialty restaurants. This last trip, we had our own band for private late night dancing! We go with a large group of dancers, many know each other and some are new to the group. She makes sure everyone has a chance to meet the other members of the group. She plans seating at dinner carefully, trying to put people with similar interests together. I can't say enough good things about traveling with Marla. She is a consummate expert at arranging wonderful travel experiences and I highly recommend her.
Recommended
Go with the best - Go with Marla!
By: Ann Lee
Reviewed on: 28 Sep 2015
This was our third cruise with Marla's SSQQ group, and we are already signed up for two more. The reason? Marla is simply the best. Every detail is taken care of, and everyone has a great time. Marla puts a lot of time and effort into planning these cruises for the SSQQ group, and it shows. Marla's focus is 100% on making sure her group has a good time. Things we might take for granted, such as having cold water available at our dance sessions, appear as if by magic thanks to her meticulous advance work. We are looking forward to joining Marla on many more future cruises.
Recommended
Dedicated, hard working, and caring Travel Agent
By: TFW
Reviewed on: 27 Sep 2015
Marla Archer knocks herself out trying to do the best she can for everyone on the cruise. She gives up a significant amount of her commissions to spend on her guests to make better sure they have a good time. She doesn't just arrange the cruise and send everyone on their way. She and her husband always go on the cruise, too. They give free dance lessons every "at Sea Day". They pay for everyone an expensive cocktail party (free champagne/mixed drinks). She pays for everyone a free bottle of Champagne in their room when they board. Everyone with a balcony, suite or above gets a Free dinner at one of the nice specialty restaurants on board. All of this she does out of her pocket. She spends almost a year before the cruise from the time she announces the cruise until right up to the day of the cruise answering what must be thousands of e-mails, phone calls, etc from her guests. Guests demands never stop, nor changes, changes, and more. Simply stated: She cares!
Recommended
Expert friendly service describes Marla!
By: Nickie
Reviewed on: 27 Sep 2015
Marla planned a fantastic trip with fun activities and fun, new friends! My husband and I enjoyed every day! I can't wait for my next trip with Marla, which is next year.
Recommended
Wonderful. Best ever!
By: Elvis
Reviewed on: 28 Sep 2015
Marla went out of her way to provide expert service to all 118 guests. From pre part get together, meet and greet, and private ship parties with name tags at every event Marla showed her expertise at handling a group. She went from table to table at dinner to make sure everyone had the up to date latest information. Marla has a caring heart for all her clients and I would not hesitate to use Marla for all future travel needs!!
Recommended
A blast and a half
By: Jim
Reviewed on: 29 Sep 2015
I have been on 8 cruises in the last decade and this was the best ever. Marla has always been great at organizing activities on the ship and excursions but this last cruise was the best ever. We had great entertainment with the Joe Valentino show, we had a masquerade party, another mixer party. I met several new travelers that were part of our group. The big group at one time was clowning around at the pool (we were putting on silly shirts). One of the people by the pool asked me how they could be part of our party for a future cruise. I directed them to Marla. Ms. Archer is very organized. She has a meeting shortly before every cruise providing calendars of the coming events. There are directions and times advising where to be and when. She is very thorough in reviewing information beforehand. I am signed up to go on 2 river cruises she has organized and would highly recommend it to anyone.
Recommended
Great support during booking process and during voyage,.
By: Banjo 6
Reviewed on: 25 Oct 2017
See above . Very knowledgeable and helpful. Will use jMarla's services when planning our next trip.
Recommended
Fantastic Cruise
By: Renee
Reviewed on: 27 Sep 2015
Marla, once again, did a great job of organizing and hosting this cruise. This was my third year to go on this same cruise and I have no complaints. I am big on attention to detail, and Marla was all over it...from preplanning parties, to cute matching t shirts to posting pics on facebook after we returned.... Never a dull moment, we had organized activities daily and plenty of fun evenings.....Marla worked hard to be sure everyone was comfortable, lots of dancing opportunities, lots of mixers every evening. I have already signed up for another cruise she is hosting next year, and have no doubt I will have a great time!
Recommended
sept 8 Royal Caribbean trip (Galveston)
By: BF
Reviewed on: 28 Sep 2015
Marla put together a wonderful package. Can't say enough good about it. I don't have to check cruise pricing anymore knowing the best effort Marla gives, pending there are rooms left on a cruise. I am sending friends and associates to her for reservations.
Recommended
Had a great time!!
By: Elvis
Reviewed on: 28 Sep 2015
Hi Marla, I have been doing cruises for a long time, & I had the best time, ever!!! Everyone was so much fun, & made me feel like I was special. I sure hope I get the chance to party with you all again next year!!! Thank you so much!! God Bless!! Ray Elvis Covey
Recommended
Superb Travel Agent
By: TAOH
Reviewed on: 28 Sep 2015
Our trip was well organized, filled with opportunity to meet fellow travelers. Marla does an exceptional job regarding special requests, paying close attention to the most minute details. I find her engaging, sincere and professional in nature. Will use her services for future travel. Thank you again, Theresa
Recommended
Takes care of all the details.
By: AlanW
Reviewed on: 08 Nov 2015
Marla does a great job adding value to planning vacation packages. She has helped me on about 4 cruises. When ever I have questions or need help making changes I have always received a timely response to my emails or phone calls. I place a lot of value in dealing with someone you can deal with directly rather than just going to a website. I've never been disappointed with the service I have received from her.
Recommended
Super Trip - Best Ever - Great Job Marla!!!
By: Scottish Girl
Reviewed on: 25 Apr 2016
Marla took care of all the paperwork. Job well done!! Marla also had us meet before the Cruise so that she could give us our itinerary, tickets, flight information. I was also able to meet some of the people who would be on the same cruise. That was truly a blessing in my book. I hope to go on more Viking Cruises, the Mississippi, the Rhine maybe within the next couple of years. After that the Volga. Just have to wait and see. Thank you!! J.
Recommended
Great Service
By: Cruising2636
Reviewed on: 25 Apr 2016
Marla was always pleasant and always patient. She went out of her way to be sure we all had a good time.
Recommended
Great organizer!
By: HRK
Reviewed on: 29 Apr 2016
Loved the trip Marla put together! I don't know how she did everything - the original trip was cancelled by Viking, but somehow she got all of us through it and did a great job. Kudos to her! Everything was laid out efficiently, and she kept us all on top of any changes made.
Recommended
Perfect as always!
By: Swingdancer202003
Reviewed on: 14 May 2016
Everything was perfect as always. Marla has never failed to put together an excellent trip and we had no problems at all!
Recommended
Great service
By: sdiver43
Reviewed on: 25 May 2016
Three couples took an Eastern Caribbean cruise from Puerto Rico. Marla arranged everything perfectly, and even get us dinner in Giovanni's. I will continue to use Marla for all my cruise vacations, she is the best!
Recommended
British Isle Cruise
By: Cher Longoria
Reviewed on: 26 Jun 2017
Marla is FABULOUS. Would never work with anyone else. I highly recommend her!!
Recommended
Wonderful Greek Islands Cruise!
By: Tom
Reviewed on: 25 Sep 2016
17 months ago, Marla hunted around and found the PERFECT Greek Islands Cruise occurring at the perfect time of the year! We signed up right away! The 8 ports of call were world-class cities, and we enjoyed every one. Of course, starting in Rome and ending in Venice only added to the adventure! Marla was able to work with Celebrity to upgrade our cabin and amenities at a very reasonable cost. We will absolutely cruise with her again!
Recommended
Perfect vacation planner
By: Swingdancer
Reviewed on: 26 Sep 2016
Marla did a wonderful job with our reservations. Everything was perfect.
Recommended
So lucky to have booked with Marla
By: Meredith F
Reviewed on: 03 Oct 2016
We were only able to secure a place on the cruise because of a cancellation and Marla provided so much assistance on these travellers but non cruisers. We may become cruisers, but only if it is with this group again--including Rick and Marla, jparticularly if it is with the dancers. Depending on local, the throngs of people will discourage travel to some locales from June-mid October, but this was not in her control. We were able to escape the shopping mobs to crack and eat mussels on the beach, go to a local dessert and wine festival and have a 17 dish presentation in Sicily. Her trouble shooting was superb and I can fully recommend West University travel for all of her events. Thanks Marla
Recommended
Greek Isles
By: Donna2016
Reviewed on: 26 Sep 2016
Very nice cruise. I enjoyed everything.
Recommended
Very well organized
By: KBS
Reviewed on: 29 Sep 2016
You picked a great cruise and a great cruise line. I'm very glad we took the whole day at Krka National Park. And I thought our tour guide for the Doge Palace was remarkable! Thanks for creating a new Europhile!
Recommended
No drama!
By: Joan K
Reviewed on: 12 Nov 2016
The cruise was outstanding! Besides the ship offerings, we danced a lot. One notable memory, is there was "no drama"! A second big positive, was most dancing was in the Star Lounge, which appeared to have the largest danceable space. One area for improvement, if on some of the available nights, we could have the late night dancing starting at 11:00 (rather that 12:00). Sometimes it seemed to have a long no-activity period, waiting for midnight. And, unlike some of the larger ships that had late comedy or things to do, this ship did not have as much to fill that time from 11:00 to 12:00. We might have had more participation with an earlier offering. Thank you Marla and Rick.
Recommended
Great Job
By: Mel
Reviewed on: 13 Nov 2016
Good job planning and made sure we had a n enjoyable cruise
Recommended
Perfect!
By: Laney
Reviewed on: 12 Nov 2016
My husband and I were part of a large group of dancers. This was our first experience with the group, and our first experience working with Marla. I can't say enough about how well Marla communicated with us, and everyone else. She sent out updates via email several times. She was very clear about options, costs, activities, and expectations. She arranged two group photo sessions, two group shore excursions, two private dance parties, two group dance lessons, and nightly after hours dance opportunities. She also gifted us with thoughtful on board amenities. Everything was extremely well organized, and she could not have been more pleasant or available. We can't wait to work with her again. Thank you Marla!
Recommended
She's awesome
By: Cujo Taylor
Reviewed on: 12 Nov 2016
We love cruising with Marla.
Recommended
Fantastic Cruise
By: Richard76
Reviewed on: 12 Nov 2016
Marla did an excellent job in organizing the Halloween Cruise. The two other couples in our party had a great time at the various functions. The Jolly Roger excursion was tons of fun with the snorkeling and food offered. The crew did a great job and added character to the trip. My wife and I would highly recommending Marla when planning another cruise that she is in involved with.
Recommended
Top Notch - as always
By: Jerry M
Reviewed on: 12 Nov 2016
Marla and Rick do a great job with extra planned dance group activities and excursions. Being with so many long term dance friends makes for an exceptionally fun trip.
Recommended
Excellent Travel Agent
By: VioletsAreBlue58
Reviewed on: 15 Nov 2016
Marla is an excellent travel agent. She did a fantastic job planning our "Halloween Cruise." There were many perks traveling with Marla that I thoroughly enjoyed from "after hours" dancing, cocktail parties, seated dinner as one group, and much more. I highly recommend Marla for any travel needs.
Recommended
Halloween Cruise 2016
By: atello111
Reviewed on: 14 Nov 2016
I really enjoyed the trip. The dancing after midnight was a bit late for most but I understand that the places available were only open at that hour or during the excursion days. I want to thank Marla for sitting me with a wonderful group for dinner. We had so much fun together. Should I need travel assistance again I will look to West University Travel.
Recommended
Great travel agent, great trip
By: Swingdancer
Reviewed on: 22 Jan 2017
Marla is a great agent. I have worked with her many times and every trip has been perfect. She finds out what you want and provides exactly that!
Recommended
nice family trip
By: leomom
Reviewed on: 07 May 2017
Marla answers all questions promptly. She also gives you perks that you are not aware of. She was able to get us a free specialty dinner on the ship and a discount for parking at the terminal. She sent us a bon voyage card right before we left.
Recommended
UK travels
By: PinkyD
Reviewed on: 24 Jun 2017
Great job as usual!
Recommended
Wonderful
By: swingdancer202003@yahoo.com
Reviewed on: 25 Jun 2017
Morrow was a perfect trip organizer. There were no problems at all. She organized our group cruise and several three excursions. We have used her for years and have never had one single issue.
Recommended
London and British Isles Cruise
By: Happy Traveler!
Reviewed on: 25 Jun 2017
Marla is a fantastic agent, always going the extra mile to ensure her client's needs are met and often exceeded. She works to obtain the best possible rates, itineraries, and amenities according to client wishes, often finding better deals than the we were originally seeking. Marla is always my first call when planning a travel adventure!
Recommended
Hawaii - Big Island
By: Bruce
Reviewed on: 10 Jul 2017
Totally awesome trip once again set up by Marla for my and my wife.
Recommended
2017 Dance Cruise
By: 1stDanceCruise
Reviewed on: 22 Oct 2017
The trip she planned was above my expectation! I have had 5 cruises in the last 15 years either on my own or with travel agent. This was definitely the best ever.
Recommended
Super agent
By: Jan
Reviewed on: 03 Nov 2017
Everything was perfect. Marla always pays attention to every detail so we don't have to worry about anything. We are relaxed and enjoy every moment. Thanks Marla!!
Recommended
Honeymoon Cruise
By: Diana
Reviewed on: 24 Oct 2017
Marla put together a perfect honeymoon cruise for myself and my partner. Arrangements were excellent and we countered no issues during our trip. The cabin location, which was important to us, was indeed well suited to our needs. All in all Marla helped make our trip most enjoyable!
Recommended
Marla Madness
By: Whopper snapper
Reviewed on: 25 Oct 2017
Always fun and gracious
Recommended
Another fabulous cruise with Marla
By: Ann Lee
Reviewed on: 01 Nov 2017
Once again, our dance cruise with Marla was flawless. Marla doesn't overlook a single detail in planning our group activities. We had so much fun at all the theme nights and parties. Thank you Marla!
Recommended
picobum
By: pico
Reviewed on: 22 Oct 2017
great she was awsome
Recommended
Marla
By: Debra and Michael
Reviewed on: 29 Oct 2017
Marla went above and beyond in everything for our group. Highly recommend her! A pleasure to work with!
Working with Marla Archer, you will have access to:
- An experienced travel guide whom you can rely on before, during, and after the trip
- Exclusive luxury resorts and properties
- Once in a lifetime experiences
Explore with the Best
Virtuoso Advisors are constantly pushing the boundaries in unique travel experiences.
Alliance programs are unique tailored experiences exclusive to travelers working with Virtuoso Travel Advisors.
learn more
United States - All
Ireland
United Kingdom
Bahamas
France
Jamaica
Switzerland
Turks And Caicos Islands
Puerto Rico