Heather Loss
Chicago, IL United States
Dream Travel International, an independent affiliate of Largay Travel
Travel Specialties
Interests
Culture, History & Arts
Beach & Sun
Honeymoons
Destination Weddings
Independent Tours
Destinations
Italy
France
Austria
Germany
Switzerland
Selling Travel Since
2015
My Background
I have always had a passion for travel ever since my first international trip at 17 years old traveling for 3 weeks through Europe. After that first trip, I knew I loved travel and decided to take two separate trips annually to Europe and the Caribbean.
I take the time getting to know you, your interests, your goals, and your past travel history so I can provide recommendations and personally tailored itineraries. I utilize my destination knowledge to maximize my clients' enjoyment in their travels.
I specialize in all travel requests such as customized independent itineraries, family and multi-generational travel, adventure travel, and special occasion travel including honeymoons, destination weddings, babymoons, anniversaries, birthdays, and other celebrations.
I am excited about collaborating with you to create your own customized trip of a lifetime. Contact me and Let's Start Planning!
.
Places I Have Traveled
Reviews and Recommendations for Heather Loss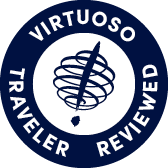 Virtuoso Verified Traveler
All reviews are from confirmed guests sharing exclusive insights
Sort reviews by
Recommended
Excellent, expert, thorough service
By: The Bet 5
Reviewed on: 14 Jul 2015
Heather was a pleasure to work with on our trip. She gave us options to fit our budget and thought of creative ways to make the most of our family vacation. Heather was through, always returned our emails, and handled herself professionally every step of the way. She arranged for adjoining rooms for our family before we asked amongst other things to make our trip memorable. Heather did everything from making our transportation arrangements to recommendations on dining and recreational activities. She even provided us with a decadent treat upon our arrival! We look forward to working with Heather on our next trip and highly recommend her services. Had a fabulous time! The Bet 5 Family
Recommended
Perfectly planned!
By: Karen3
Reviewed on: 18 Oct 2015
This was the best trip we have ever taken to Europe. We never had to worry about a thing because Heather took care of everything. She recommended Rome and the Amalfi coast. It was absolutely perfect! It was so nice to be completely worry free.
Recommended
Our Best Trip so far
By: Borg
Reviewed on: 30 Oct 2015
This was the best trip we ever booked and thanks to Heather Loss, everything went as planned without any glitch what so ever. We were having such a great time we would forget to confirm the day before our scheduled events, yet the drivers and tour guides were always there on time. Heather's experience with accommodations and tours made this a trip we will cherish for the rest of our lives. If you ever want a planned, relaxing, worry free vacation, Heather is your best choice.
Recommended
Perfect vacation planner!!
By: Beth M
Reviewed on: 25 Jan 2016
Heather has a unique way to listen to the type of vacation that is "perfect" for you & your family. She nailed it with us!! It's hard to find travel destinations that both adults & kids will love. Heather found that perfect trip/destination for us all!! ( We have a 8 & 11 yr old.) She made our resort reservations, made sure we had the right room, location, view, & even set us up w/ a personal driver waiting for us at the airport!! She went above & beyond w/ restaurant recommendations, hotel tips, & excursion recommendations! Its nice to know that she wants her clients to have the perfect vacation, & we absolutely did, thanks to Heather!! Thank you Heather!!!
Recommended
Knowledgeable , super nice to work with!!!
By: Gail59
Reviewed on: 14 Feb 2016
We totally enjoyed our trip to Puerto Rico!! The El Con Quisidor resort was perfect! And with all the information and service from Heather, it made for an Awesome Vacation!!! Thank you Heather!!!
Recommended
Best trip planning ever
By: Anna
Reviewed on: 10 Jun 2016
Heather helped me organize a suprize trip for my husband. Everything was handled very processional, we got beautiful upgraded room, additional perks with the hotel. She went out of her way to make sure the flight was booked at the date/time we needed. Overall very pleasant experience.
Recommended
Simply the best!
By: SMD
Reviewed on: 14 Jul 2016
Heather is a delight to work with and a true professional! From start to finish she takes care of every detail of our trips and goes above and beyond to make sure that every detail is in place and that our trips are successful. She has recommended many hotels and we have enjoyed every one that she has helped us with. She has also not reccomended a few that we were looking at and we were so thankful we listened to her advice. She has taken care of many details for us that we wouldn't have thought of and has made booking vacations and trips an enjoyable event. We highly recommend using Heather for all your travel needs!
Recommended
Amazing patience
By: Ace
Reviewed on: 23 Aug 2016
Heather was exceptionally patient and positive through all of my requests, changes, questions, and concerns. If she didn't know the answers, Heather went out of her way to research the issue and share all the insight she discovered. Looking forward to using Mrs. Loss again soon!
Recommended
Fantastic Service
By: KA
Reviewed on: 13 Oct 2016
Our quick turn around family trip was amazing. We started out with Heather by asking her what would be a good location on the needs and wants we had for the long weekend. She asked some thoughtful questions to understand what we wanted to do and came up with a great suggestion/solution. All the arrangements were handled for us making the process so simple. The location turned out great and we had a wonderful time!!!
Recommended
Better than Expected
By: Tony & Gina
Reviewed on: 01 Dec 2016
We simply identified the places in Italy that we wanted to visit and how long we wanted to stay and Heather did the rest...and she did an outstanding job!!!! Everything, including our airfare, ground transportation, hotel accommodations, and day tours were well-coordinated and better than we ever anticipated. Even her dining recommendations were great. During the planning phase of the trip she offered options along with recommendations and was very patient with us throughout the process...we never felt as though we were pressured to make decisions. It was almost like she was planning the trip for her and her family. Once the itinerary was set she met us and walked us through the entire trip...day-by-day...even provided a very professional document that we relied on while on the trip. We were well-prepared because of her efforts and thank her for that. While we are not sure when our next trip will be we are sure that Heather will be the travel advisor we will rely on!!!!
Recommended
Perfect recommendations!
By: Jans944
Reviewed on: 07 Nov 2016
When we told Heather Loss we wanted to be close to the Vatican for our trip to Rome, she knew exactly where we needed to stay! The Starhotels Michelangelo was not only close, but offered an amazing breakfast buffet to start our day and great cafes nearby. Her travel experiences in Rome really helped us with a very focused trip. We certainly will work with Heather again!
Recommended
Detail oriented expertise!
By: Kim
Reviewed on: 15 Nov 2016
Heather is the answer to every travel question you could have. She has an excellent knowledge base from personal experience and professional training. She is absolutely thorough - covering details the traveler often doesn't even know to think about. She is very accessible, even outside of business hours, and is extremely prompt in responding. I would HIGHLY recommend her to anyone, and have to several family members!
Recommended
Excellent service
By: jdorel@live.com
Reviewed on: 20 Feb 2017
Heather was wonderful to work with and I would highly recommend her.
Recommended
Savior
By: Mary audy
Reviewed on: 12 Mar 2017
Awesome. My passport was expired and she worked the whole weekend changeling things for me. She spent extra time trying to get the change fees as low as possible. Thank God for Heather! Thanks again Heather for everything, next time I get the email reminding me to check my passport I'll actually do it.. you have all my future business and I'll work on my relatives too! Mary Pat Audy
Recommended
Cali trip
By: Peggie
Reviewed on: 16 Mar 2017
She was the absolute best. It was quick and easy to find the perfect hotel because Heather took care of everything!
Recommended
?
By: joe
Reviewed on: 19 Mar 2017
a pure joy. She was conscientious. persistent hard working and an absolute joy to work with.
Recommended
Another dream trip!
By: SMD
Reviewed on: 02 Apr 2017
Heather is professional and detailed in all areas of her work with us. She is delightful to work with and always researches and throughly plans out our trips. She has helped us find high quality hotels and always tries to get us free upgrades and amenities whenever possible. I recommend her highly!
Recommended
Vegas trip
By: K-A
Reviewed on: 11 Apr 2017
Fantastic. She was quick and efficient. She put all the items that we needed together in the perfect package! She checked in on us after booking and again right before the trip to make sure we were all set.
Recommended
Mexico City - April 2017
By: Jim Delaney
Reviewed on: 08 May 2017
Heather presented hotel options that all met the criteria I had established. She was able to get us a fabulous upgrade at the St. Regis which also came with other wonderful amenities such as the personal butler and a credit at the restaurant and bar. Overall, the hotel was an exceptional value, and the service by the staff was impeccable. She also arranged for airport transfers and information on guided tours. I will not hesitate to engage her in the future.
Recommended
Scotland
By: Karen
Reviewed on: 12 Jun 2017
Heather was a delight to work with. This was our first visit outside of the United States. Heather has excellent communication skills and researches your request for the very best experience. I would definitely recommend Heather to anyone and we appreciated all of her assistance.
Recommended
Family Vacation to Ireland
By: Terry & Cindy O'Connor
Reviewed on: 12 Jun 2017
Working with Heather was great! Although we gave her just a few weeks notice prior to our departure date, she was able to secure the very best accommodations and services for us. She anticipated and pointed out some potential "hitches" in our original plan and found creative "work arounds" when needed. She intuitively understood our needs and desires for the trip and made sure we had a clear understanding of all aspects of our travels. She confirmed each leg of the trip (i.e. all hotels, b&b's, manor homes, car rental, tour buses and airline) multiple times prior to and during our travel in order to insure that everything ran smoothly for us. My wife and I have always planned our own travel arrangements and have never used the services of a travel advisor. This meant countless hours online researching hotels and booking airline tickets. NEVER AGAIN! Why would we when all we have to do is make one simple call to Heather?
Recommended
Fabulous Rhine River Cruise
By: John A
Reviewed on: 08 Jul 2017
From start to finish, Heather provided excellent information regarding our trip. She answered any and all of our questions in a timely manner. Our excursions were booked as we had wished and each one turned out to be excellent. If you are considering vacationing anywhere, please do yourself a favor and contact Heather Loss. You will not be disappointed!
Recommended
Ireland/England Summer 2017
By: Julie & Stefanie B.
Reviewed on: 09 Aug 2017
Heather was a pleasure to work with. She was both highly professional and so personable. Heather responded to email quickly and thoroughly. She listened to our travel desires and made suggestions that were perfect for us. Heather recommended two beautiful boutique hotels with impeccable service and food. We were within walking distance of great restaurants, activities and transportation. Heather guided us through tour and activity decisions as well as navigating the cities we visited. It was an amazing trip that created life long memories. We look forward to planning another vacation with her. We highly recommend Heather for all your travel needs.
Recommended
Iceland Trip
By: Patsy
Reviewed on: 11 Jul 2017
Heather is a very knowledgeable travel advisor. Our recent trip to Iceland was a great experience--she put us in great hands with a self-drive tour through Iceland travel. She is very responsive and can create customized experiences for you.
Recommended
Old School Travel Wins!
By: Lisa
Reviewed on: 01 Aug 2017
Haven't used a Travel Agent in years but we had a friend recommend Heather at Virtuoso. Wow! It made the whole experience so easy an so much better. She was phenomenal to work with! Thank you Heather Loss!
Recommended
Wonderful trip
By: Caribbean
Reviewed on: 28 Aug 2017
Heather was one of the very best travel professionals I have worked with - extremely helpful in planning our family getaway and attentive to every details to make our trip a success. She was also prompt to respond whenever we had a question or needed direction.
Recommended
Italy advisor
By: pk
Reviewed on: 20 Sep 2017
She was awesome! We kept changing, adding and deleting up until the day before we left. She never seemed stressed about it. She kept me calm. Everything went off without a hitch and it was the most amazing trip we have ever taken!
Recommended
Perfect Get-Away Planned by Heather
By: Jessica
Reviewed on: 24 Oct 2017
Working with Heather was absolute heaven! I would HIGHLY recommend her to anyone needing guidance in planning their next vacation. Our trip to Blackberry Farm in Tennessee was perfectly planned and hassle-free. Heather put together our entire itinerary, gave helpful advice, and was such a delight to work with. She NEVER made me feel as if I were a pest, as I frequently emailed her. She has an extremely polite and pleasant manner. My family and I are planning a trip to Europe in 2018 and Heather will be the first person I call!
Recommended
Terranea Resort
By: Rick & Julie
Reviewed on: 21 Nov 2017
It was a pleasure working with Heather. Her quick response time to email, etc was much appreciated. She helped my husband plan this trip last minute with wonderful recommendations and a high level of professionalism. It was our 30th Anniversary and Terranea Resort was the perfect place to celebrate. The landscape was breathtaking and the accommodations were amazing. Heather's direction made this a very memorable experience. We will be using her again for our future travel plans.
Recommended
The Perfect Vacation!
By: The Queen
Reviewed on: 11 Jan 2018
An excellent experience, from start to finish. She listened to our needs and wants, and came up with the perfect location and situation for our large, extended family of 16. Heather was very responsive, returning phone calls ASAP and answering all the questions that came up along the way as we planned for this trip. She handled all the details for us. Nothing was too small for her attention, and she checked and verified details repeatedly as our departure date approached. The net effect was that my husband and I were never worried about anything!
Recommended
Cubs trip to Las Vegas
By: Joe
Reviewed on: 26 Mar 2018
Absolutely fabulous. I was looking for a special trip at a certain time in March. She managed to put it all together and not only provide an outstanding 5 star hotel with upgrades and save me money. This is the second time she has helped me and she continues to provide an outstanding experience.
Recommended
The Chanler at Cliff Walk
By: Jessica
Reviewed on: 28 Apr 2018
Loved, loved, loved every minute at The Chanler Resort at Cliff Walk! The accommodations and ocean views were absolutely gorgeous and the service outstanding. If you're looking to tour the beautiful mansions of Newport, Rhode Island and enjoy cuisine at its best you can't get any better. And, working with Heather is a dream. She is so easy to talk to and truly has a pulse on what you're looking for.
Recommended
Working with Heather
By: Janice
Reviewed on: 04 May 2018
awesome experience - she was wonderful
Recommended
Iceland trip
By: Kendi
Reviewed on: 19 May 2018
Fantastic. On short notice she planned a wonderful vacation for me, my husband and son to Iceland. She meticulously thought out how to see all of Iceland in eight days while being able to see many of the majestic sights.
Working with Heather Loss, you will have access to:
- An experienced travel guide whom you can rely on before, during, and after the trip
- Exclusive luxury resorts and properties
- Once in a lifetime experiences
Explore with the Best
Virtuoso Advisors are constantly pushing the boundaries in unique travel experiences.
Alliance programs are unique tailored experiences exclusive to travelers working with Virtuoso Travel Advisors.
learn more
Italy
France
Austria
Germany
Switzerland
Monaco
Spain
French Polynesia
Australia
Bahamas
Puerto Rico
Turks And Caicos Islands
U.S. Virgin Islands
British Virgin Islands
Mexico